Are you able to use a Las Vegas pool even if you aren't staying at the resort?
It depends. Typically, the answer is no and a room key is needed to gain access to the pool complex. There are exceptions, however, both for visitors staying off property and locals.
We break down which pools you are able to access (for free or for a fee) even if you aren't staying at the property.
UPDATE: Until pools are allowed to operate at full capacity, we anticipate most will not allow non-guests entry. As Vegas normalizes and restrictions are eased, we will update this post as necessary and plan to call all pools in early/mid-March to gauge their 2021 guest access policy.
As always, we recommend calling the hotel front desk to confirm their current policy before making the trip!
Related: Buy the exact scents casinos use on their casino floors.
Vegas pools that non-guests can access free of charge:
LINQ's Influence Pool: The pool at LINQ is 21+ and currently open to guests staying at other Caesars Entertainment properties only.
Harrah's: Although Harrah's pool is typically open to the public, the pool will only be accessible to hotel guests for the foreseeable future.
Planet Hollywood Pool Deck: Access is free to the PH pools, however, access to the Flowrider wave pool costs $25 per 1/2 hour session.
Topgolf's Hideaway Pool: It may not be a resort, but Topgolf's 2 level pool is not only gorgeous but free, even if you don't plan on golfing.
Flamingo's GoPool: Although Flamingo's GoPool has historically been available for non-guest access, the complex is only available to guests for the foreseeable future.
Note that guests at Caesars resorts can go from pool to pool at no charge, the only exception being Caesars Palace's Garden of the Gods and Flamingo's GoPool.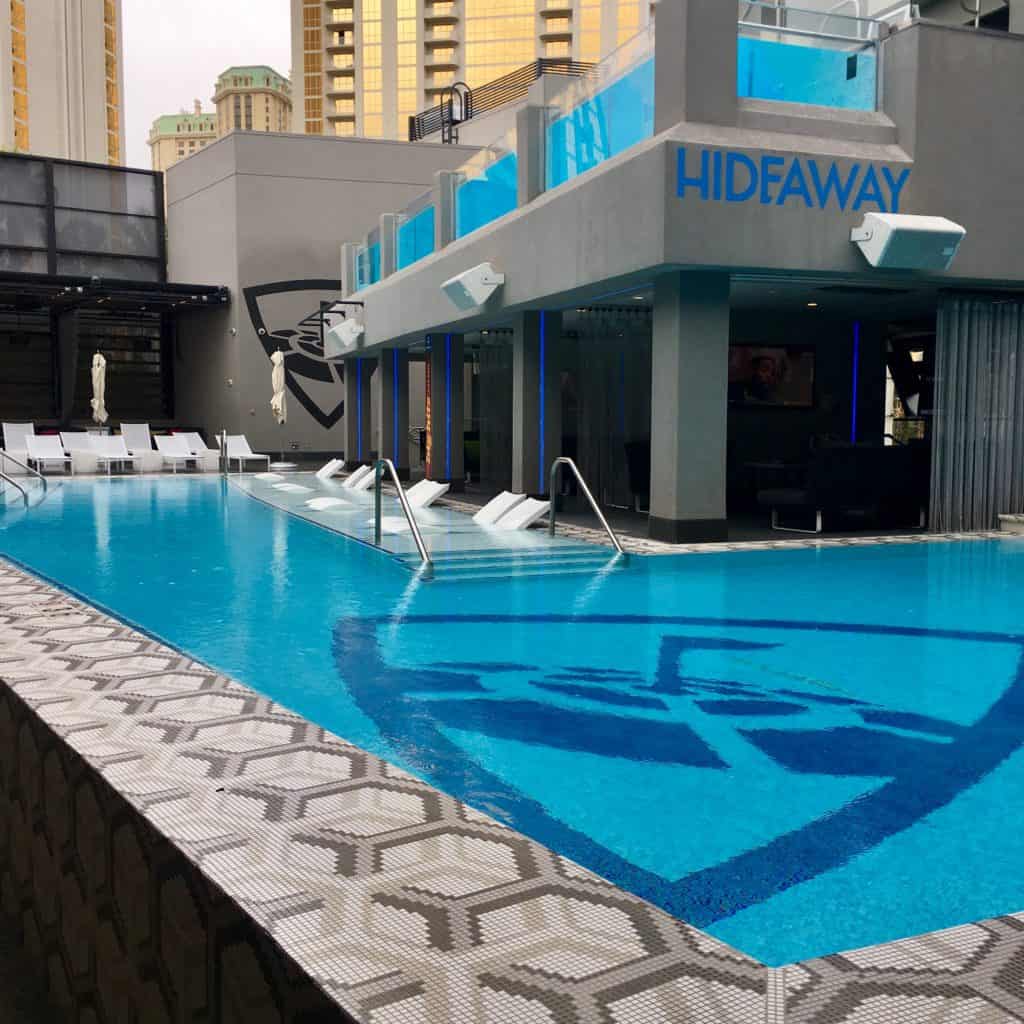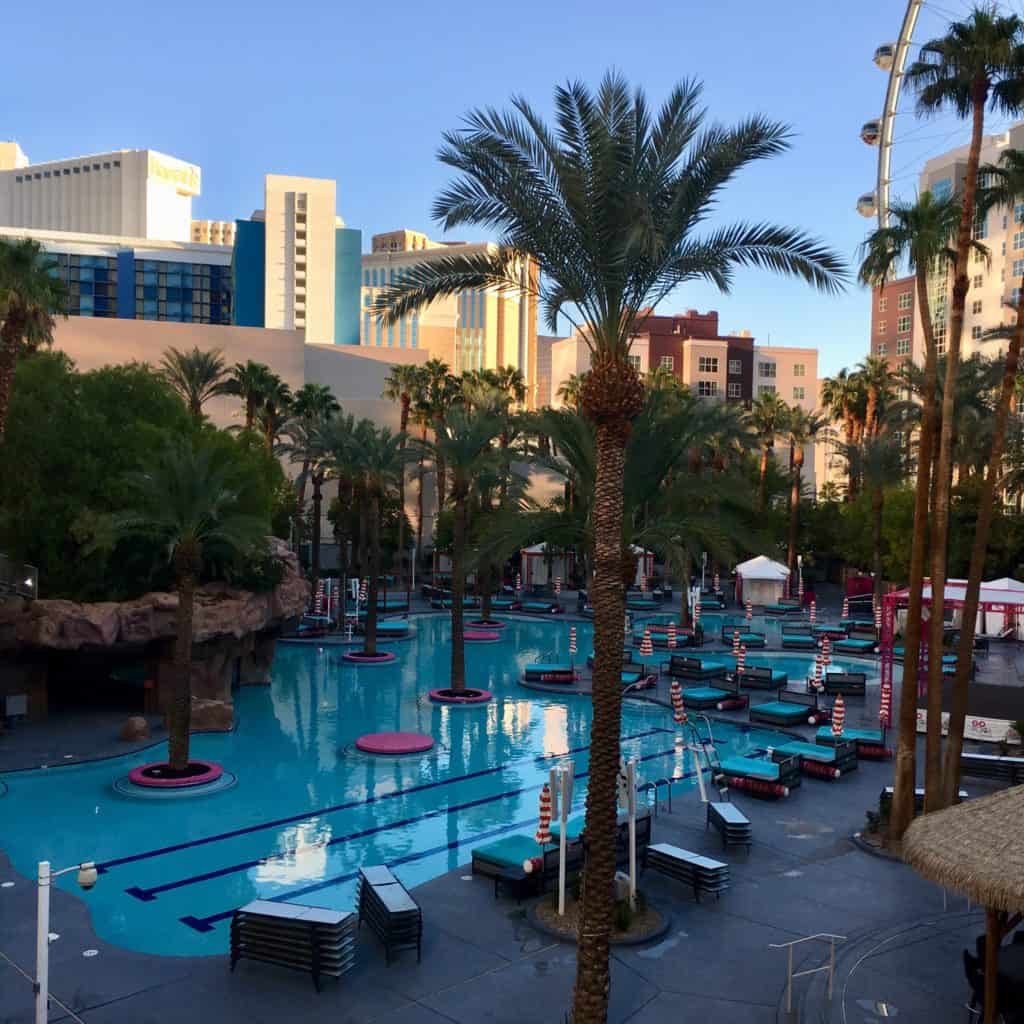 Palazzo Aquatic Club: The elegance and quality of Las Vegas Sands sister properties are on display at the Aquatic Club. In addition to signature cocktails, the Aquatic Club also offers "boozy ice pops" and "spiked ice cream bars".
Mirage Bare: The dayclub's tropical theme is a perfect continuation of the ambiance of the resort as a whole. The club itself is intimate – only 14,000 square feet offering an impressive assortment of specialty drinks.
Aria Liquid: "Energetic DJ's" keep the music flowing at Liquid which also features a 30 seat bar/restaurant. Admission typically starts at $10 for women and $20 for men.
Cromwell Drai's: This 35,000 square foot beachclub perched on the roof of Cromwell offers breathtaking views of the Las Vegas Strip. Caesars Entertainment hotel patrons can gain free entry to the beachclub prior to noon and tickets will need to be purchased by non Caesars guests.
Mandalay Bay Daylight: Featuring a 4,400 square foot pool, Daylight offers a jam packed summer calendar with a cover charge starting at $20 for women and $30 for men.
Marquee Dayclub at Cosmopolitan: A beach club by day and an extension of the nightclub in the evening. Marquee boasts 8 cabanas with their own private infinity plunge pool. Located on the second level of the Chelsea Tower, cover fees start at $30 for men and $20 for women.
Wet Republic at MGM Grand: A sprawling 54,000 square foot complex, Wet Republic showcases some of the hottest DJ talent available.
Hopefully our list of pools accessible even if you are not staying at the property was helpful! Las Vegas Pool season typically starts coming to life in early March – Enjoy pool season!
See Also: Commonly overlooked items that should be on your Vegas packing list.