We may earn money from the companies and products mentioned in this post.
Located in the center of the Las Vegas Strip and modeled after the European city of the same name, there is no shortage of things to do at Paris. Built at a cost of $785 million, Paris has 85,000 square feet of gaming space and 2,916 hotel rooms, all of which have been recently renovated.
Below, we'll run down some of our favorite things to do at Paris outside of gaming.
Related: Las Vegas hotels that have recently renovated rooms.
Catch the Dueling Pianos at Napoleon's Lounge: The bar is located in the walkway that connects Paris to Bally's and has a distinct, upscale vibe. The dueling pianos fire up at 5 pm nightly and make for upbeat, energetic, night out. Click here for a full list of dueling piano options in Vegas.
Grab Dinner in the Eiffel Tower: Dining with a view. Eat perched 1/3rd of the way up Paris' replica Eiffel Tower overlooking the Las Vegas Strip, and notably, the Bellagio Fountains. As an upscale dining option, plan to spend $60-$80 on an entree and $20-$30 for appetizers. Reserve your table early, or for an off-peak time like 4:30 pm for a better shot at a coveted window seat.
Take in a Great View from the Eiffel Tower Observation Deck: There are few ways to better take in the splendor of the Las Vegas Strip than from the Viewing Deck 46 stories up at Paris' 1/2 scale replica Eiffel Tower. Book your time slot online in advance here.
Enjoy the Eiffel Tower Free Light Show: Every half hour from sunset to midnight, Paris' replica Eiffel Tower puts on a dazzling, choreographed show complete with over 1,000 light fixtures. Grab a drink at CVS and post up outside Paris to catch one of the newest free shows in Vegas.
Related: A complete list of free things to do and see in Vegas.
Grab a Beer at Beer Park: Full disclosure, they tack a concession fee of 4.85% onto every bill. It's a cash grab, and the customer receives nothing in exchange for it. We suggest asking to have it removed as some have reported success in the past. If you are able to get over the fee, the rooftop view of the Strip and Bellagio fountains at Beer Park is legit. A 16 oz Budweiser will set you back $8.75, but there are few things we enjoy more than sitting on the rail watching the fountains dance.
Bottomless Mimosas at Hexx: Our personal favorite thing to do at Paris in Las Vegas is grabbing bottomless mimosas at Hexx with brunch to aid in recovering from the previous night. Bottomless mimosas are available from 6 am – 2 pm for $26 per person. Note that there is a 2-hour time limit on consumption.
See Also: A complete list of bottomless drink deals in Vegas.
Relax at Paris' Soleil Pool: A unique rooftop pool experience, the Soleil pool deck is located on the rooftop wedged between Paris' hotel tower and their replica Eiffel Tower. With rooftop views of nearby Strip properties, Soleil is the perfect spot to recharge and refresh.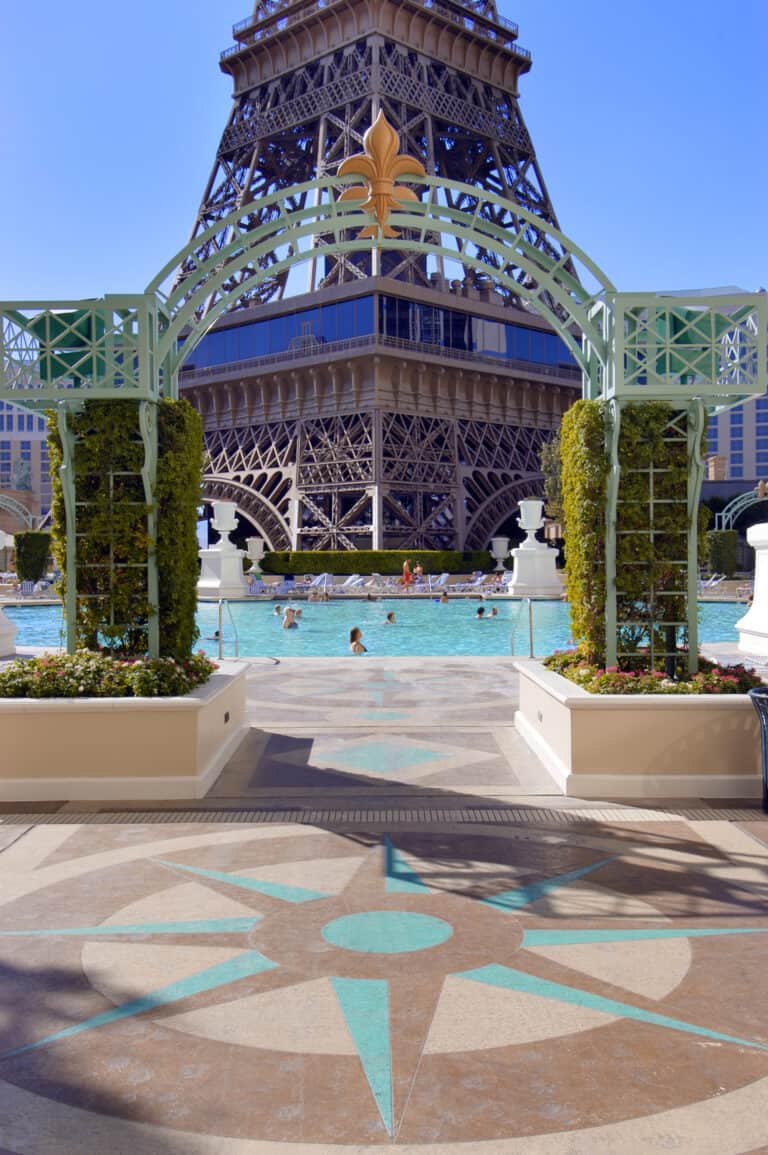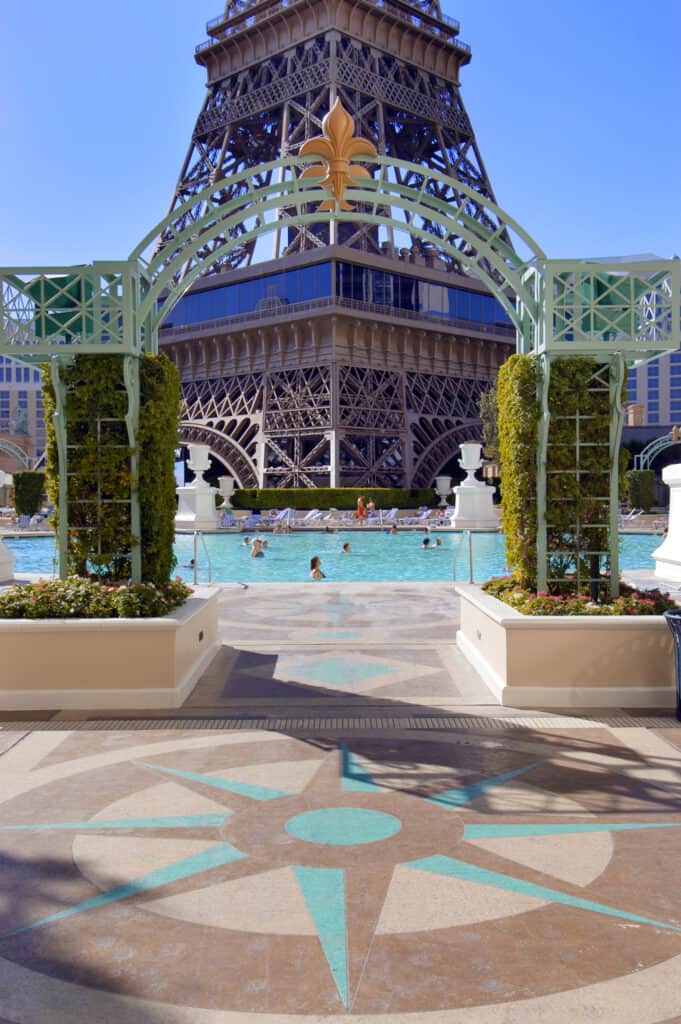 There you have it, our favorite things, outside of gaming, to do at Paris Las Vegas. Like most mega resorts on the Strip, there are plenty of attractions to keep you occupied. Given the property's center Strip location, there are plenty of things to do nearby as well.