Located in the center of the Las Vegas Strip and modeled after the European city of the same name, there is no shortage of things to do at Paris.
Built at a cost of $785 million, Paris has 85,000 square feet of gaming space and 2,916 hotel rooms, all of which have been recently renovated.
Below, I'll run down some popular things to do at Paris and nearby besides gambling.
Related: Las Vegas hotels that have recently renovated rooms.
Things To Do at Paris Las Vegas
Catch the Dueling Pianos at Napoleon's Lounge: Napoleon's Lounge is located in the walkway that connects Paris to Horseshoe and has a distinct, upscale vibe. Dueling pianos fire up nightly and make for an upbeat, energetic, night out.
Related: Check out our breakdown of Dueling Piano Bars in Las Vegas.
See a Free Live Music Show: Le Cabaret, a bar found just off the casino floor at Paris, commonly hosts free live music acts. See more information on Le Cabaret, here.
Grab Dinner in the Eiffel Tower: Dining with a view. Eat perched 1/3rd of the way up Paris' replica Eiffel Tower overlooking the Las Vegas Strip, and notably, the Bellagio Fountains. As an upscale dining option, plan to spend $60-$80 on dinner entrees and $20-$30 for appetizers – View the full menu here.
Make sure you select a window table when making reservations online. While a seat with a view costs $40 more, it's worth it.
See Also: Restaurants with a view of the Bellagio Fountains.
Take in a Great View from the Eiffel Tower Observation Deck: There are few ways to better take in the splendor of the Las Vegas Strip than from the Viewing Deck 46 stories up at Paris' 1/2 scale replica Eiffel Tower.
Book your time slot online in advance here with Paris, or here with Vegas.com which is commonly a few bucks cheaper.
Related: See my Eiffel Tower Observation Deck Review, here.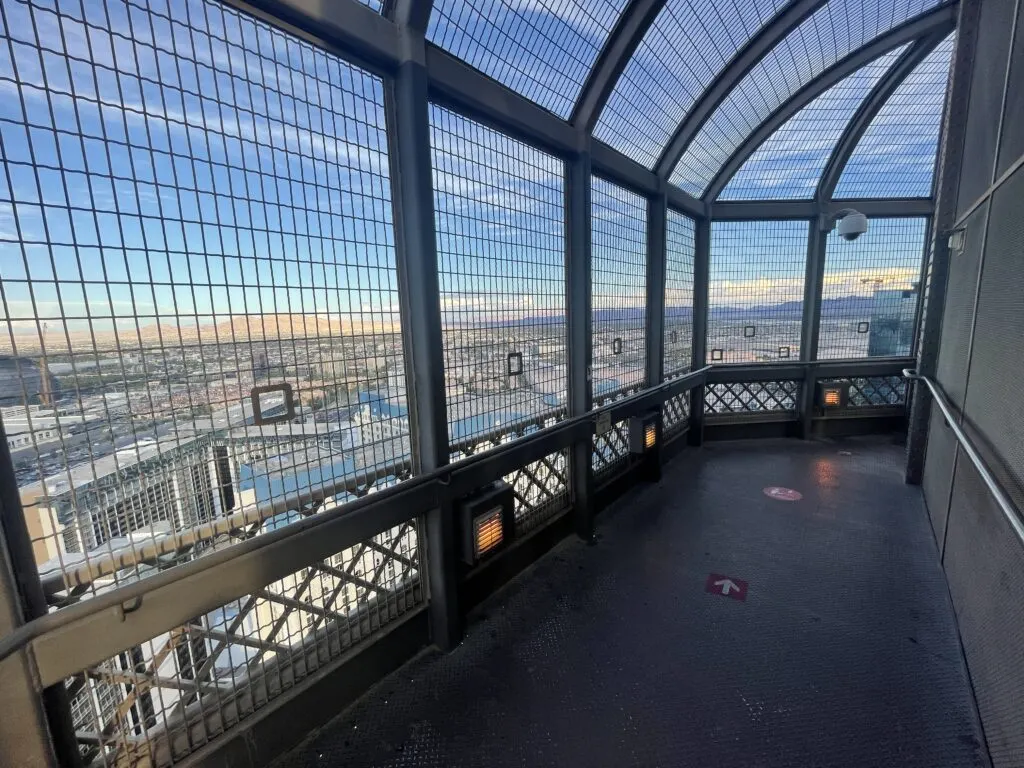 Enjoy the Eiffel Tower Free Light Show: Every half hour from sunset to midnight, Paris' replica Eiffel Tower puts on a dazzling, choreographed show complete with over 1,000 light fixtures.
Grab a drink at CVS and post up outside Paris to catch one of the newest free shows in Vegas.
Related: Free Things To Do in Las Vegas.
Grab a Beer at Beer Park: Full disclosure, they tack a "concession and franchise fee" of 4.85% onto every bill. It's a cash grab, and the customer receives nothing in exchange for it. I'd suggest asking to have it removed as some have reported success in the past.
If you're able to get over the fee, the rooftop view of the Strip and Bellagio fountains at Beer Park is legit. A 16 oz Budweiser will set you back $8.75, but there are few things I enjoy more than sitting on the rail watching the fountains dance.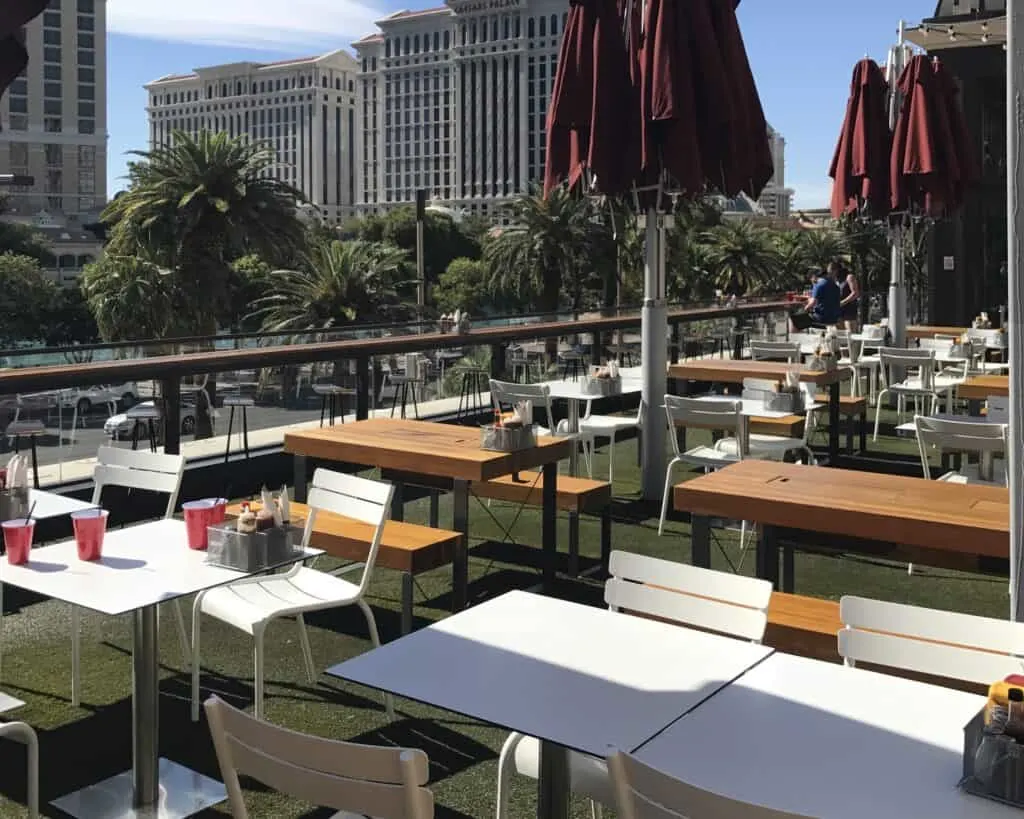 Bottomless Mimosas at Alexxa's: My personal favorite thing to do at Paris in Las Vegas (besides gambling of course) is grabbing bottomless mimosas at Alexxa's with brunch to aid in recovering from the previous night.
Bottomless mimosas are available from 8 am – 2:45 pm for $30 per person. Note that there is a 2-hour time limit on consumption.
Catch Live Music at Le Cabaret: A unique lounge found just off the gaming floor at Paris, Le Cabaret frequently offers live music in the evenings.
Relax at Paris' Soleil Pool: A unique rooftop pool experience, the Soleil pool deck is located on the rooftop wedged between Paris' hotel tower and their replica Eiffel Tower. With rooftop views of nearby Strip properties, Soleil is the perfect spot to recharge and refresh.
Things To Do Near Paris Las Vegas
There is no shortage of things to do near Paris given the resort's location in the center of the Strip, but here are a few suggestions.
If you're in the mood for a buffet, spend up for Wicked Spoon at Cosmopolitan as it is one of the best in Vegas.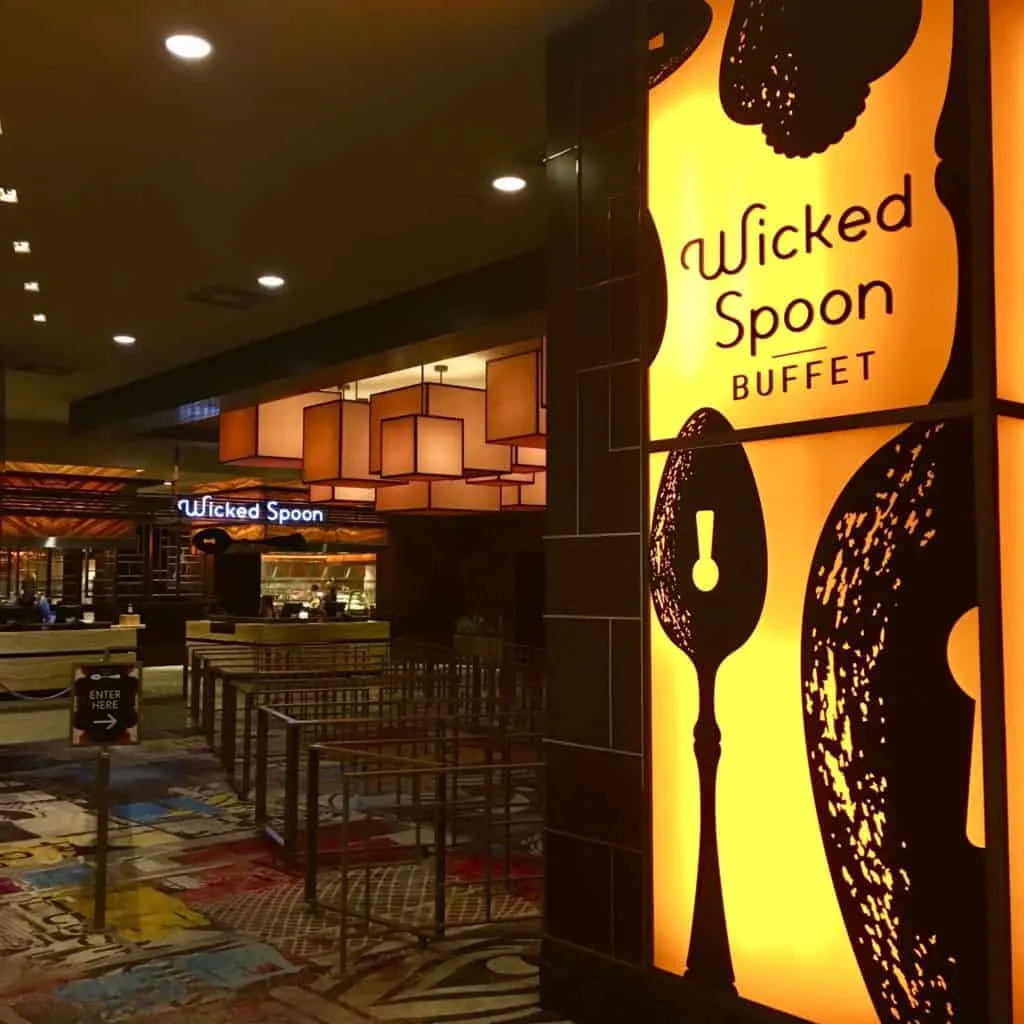 My second favorite option is Caesars Palace's Bacchanal Buffet. Either way, you can't go wrong.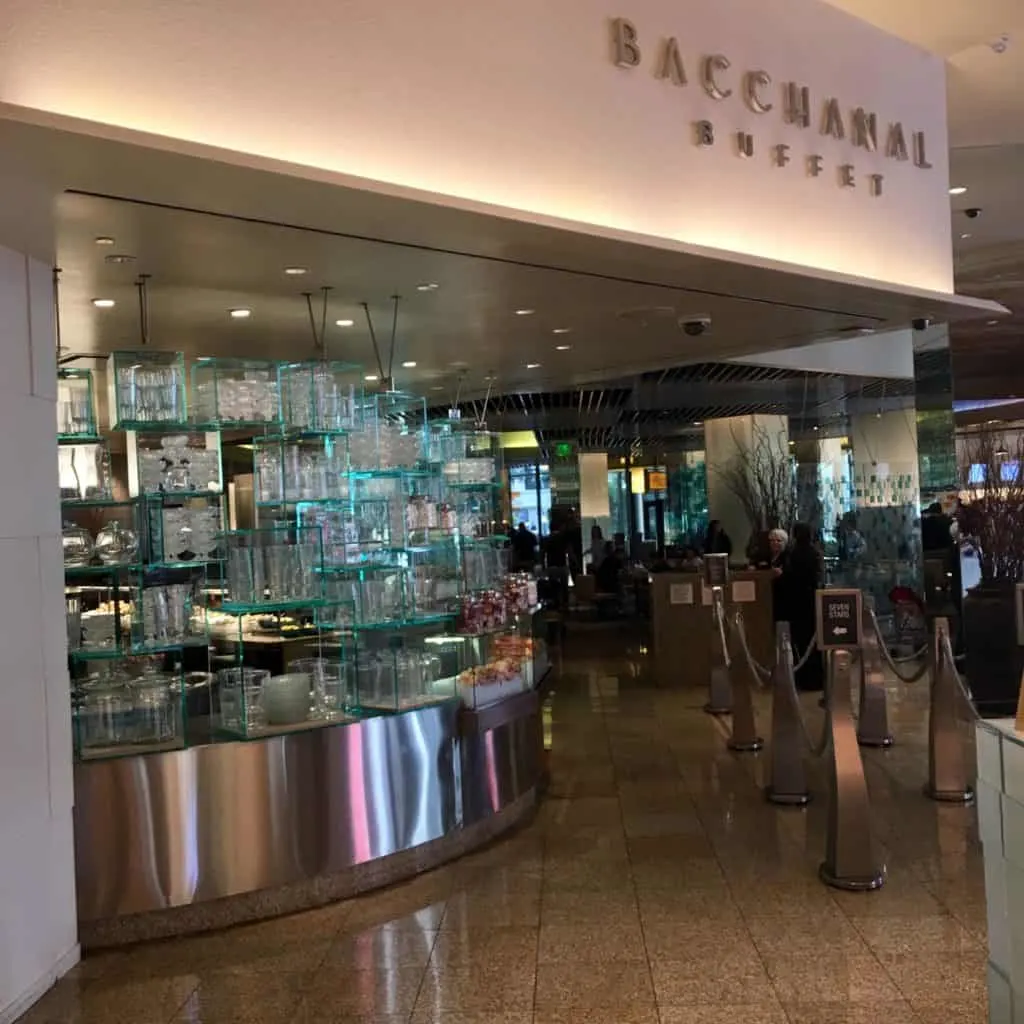 After dinner at Cosmopolitan, stop into one of their 3 unique speakeasy experiences.
Check out my guides for finding Ghost Donkey, The Ski Lodge, and The Barbershop!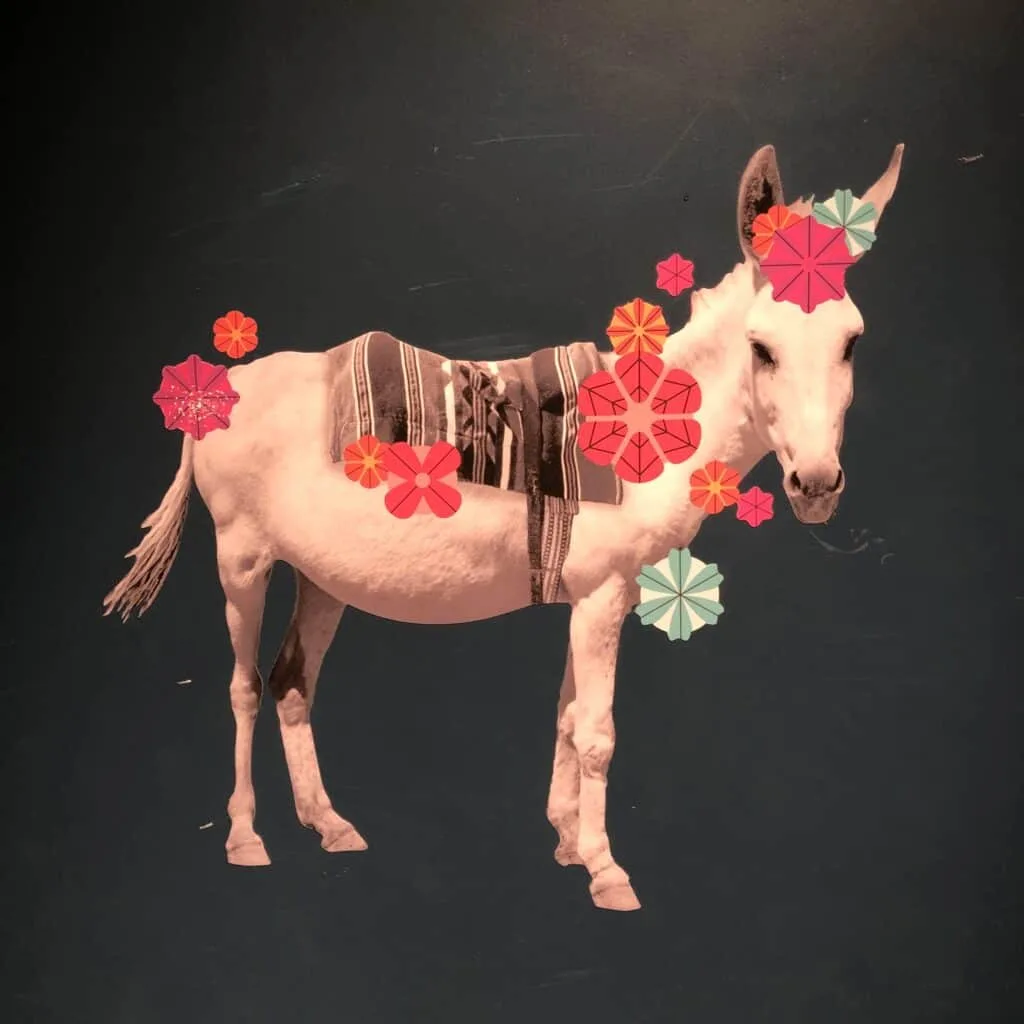 Next door, the Miracle Mile Shops at Planet Hollywood offer a plethora of cheap food and drink deals. In fact, bars and restaurants in the Miracle Mile make up a solid chunk of our guide to finding cheap drinks and happy hours on the Strip.
Easily the best value is the $20 all-you-can-drink deal at Blondies, available on weekdays from 3 pm – 6 pm.
Grab lunch at Ocean One as everything on the menu is a mere $5.99. No, it's not upscale, but the portions and quality are good for the price point!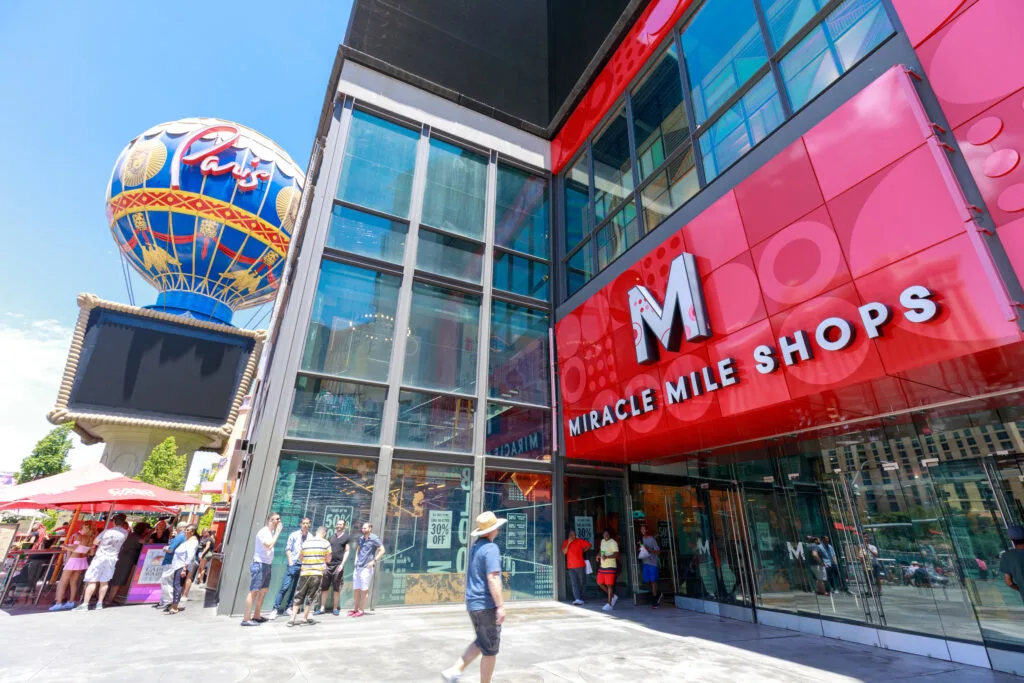 Paris is connected to Horseshoe via an indoor walkway and once there you can play mini-golf or check out Real Bodies, an exhibit that displays real human specimens.
Horseshoe is also home to The Lock, a speakeasy within the Cabinet of Curiosities cocktail lounge.
While the entrance is obvious (pictured below), The Lock makes you solve a puzzle to get in which I found to be embarrassingly challenging.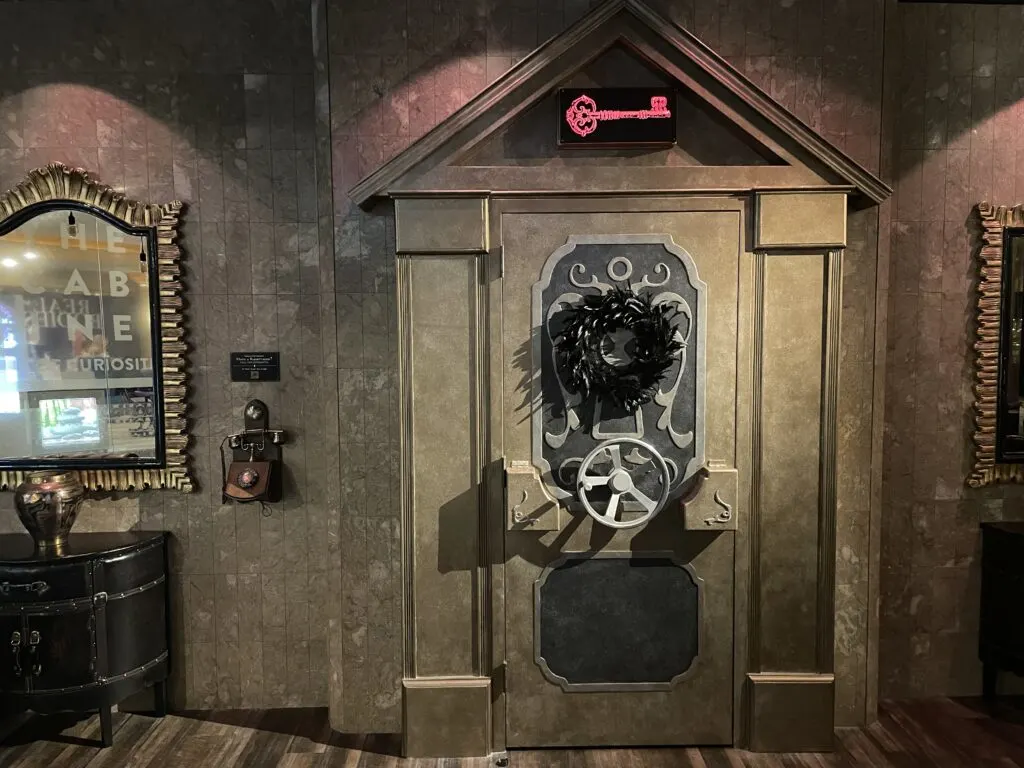 Adrenaline junkies should head to the LINQ Promenade to experience FlyLINQ, a zipline that sends riders flying over the pedestrian mall below at heights of 140+ feet.
I recently faced my fears and tackled FlyLINQ – See my review!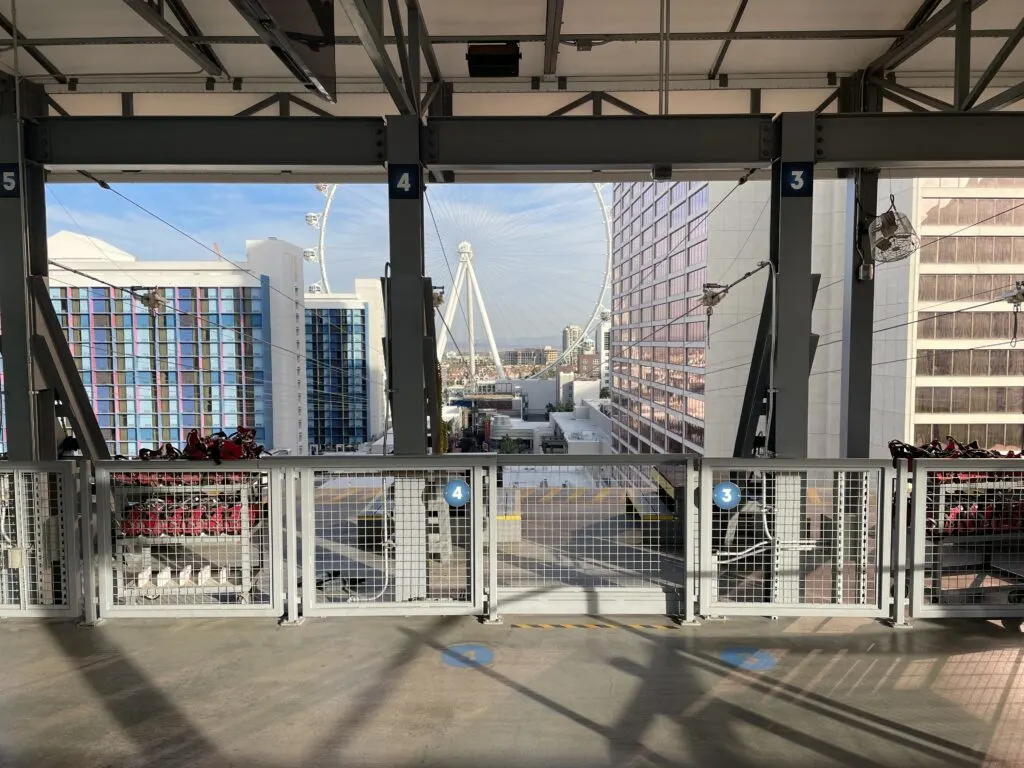 There you have it, my favorite things outside of gaming to do at and near Paris Las Vegas.
Like most mega-resorts on the Strip, there are plenty of attractions to keep you occupied. If you need more ideas, check out our property-by-property breakdown of things to do on the Strip.
I'm a former software salesman turned Vegas aficionado. While the craps table is my preferred habitat, I pull myself away to explore new attractions, shows, restaurants, and outdoor activities around Las Vegas with the intent of sharing my experiences.
Ultimately, I just want to help folks plan a better trip and save a few bucks in the process.