Main Street is located steps away from the Fremont Street Experience and is much more than your run-of-the-mill casino and hotel. In fact, it's one of my favorite places to visit in downtown Las Vegas.
Sure, it's a casino, but the resort also doubles as a museum, displaying a number of items of historic significance.
While downtown Las Vegas is largely "under-themed", Main Street Station bucks the trend in a big way, sporting a charming "old-timey" Victorian-era vibe that is unlike anything else found in Las Vegas.
I thought it would be fun to create a quick rundown of the top things to do at Main Street Station to help you gauge if it's itinerary-worthy.
Things To Do at Main Street Station
Garden Court Buffet: Ranking as one of the cheapest buffets in Las Vegas, and the ONLY buffet open downtown, Main Street Station's Garden Court Buffet is one of my personal go-to's.
While it isn't exactly ritzy, the resort's Victorian-era theme is carried into the space, making it a visually appealing spot to grab a bite to eat.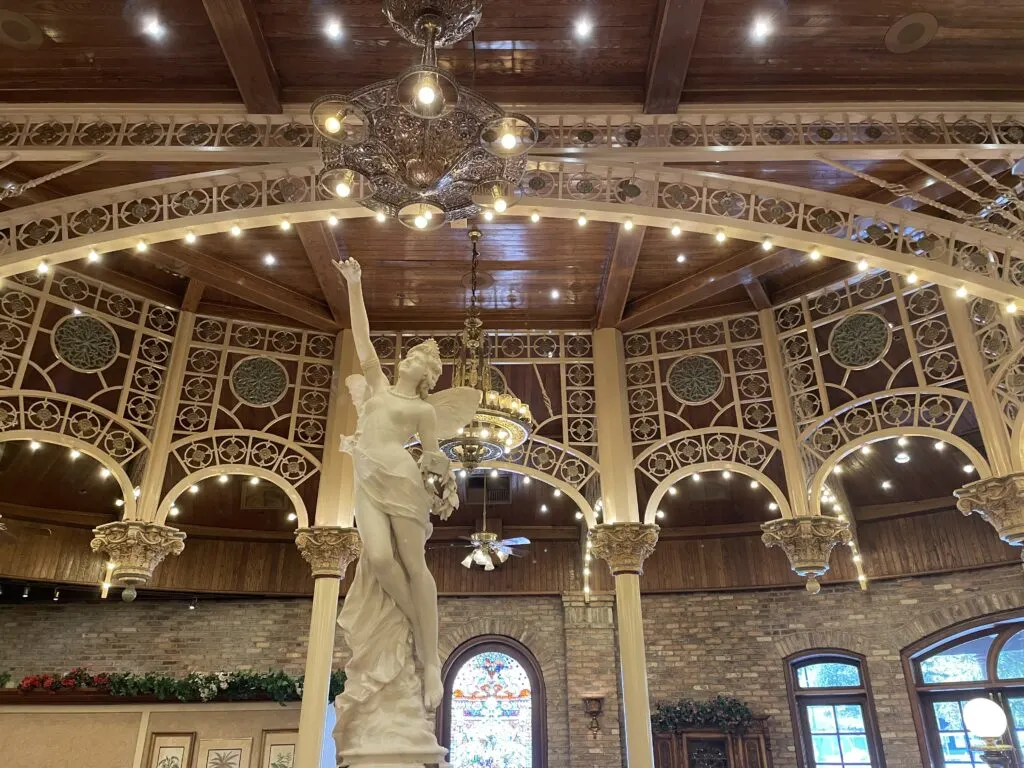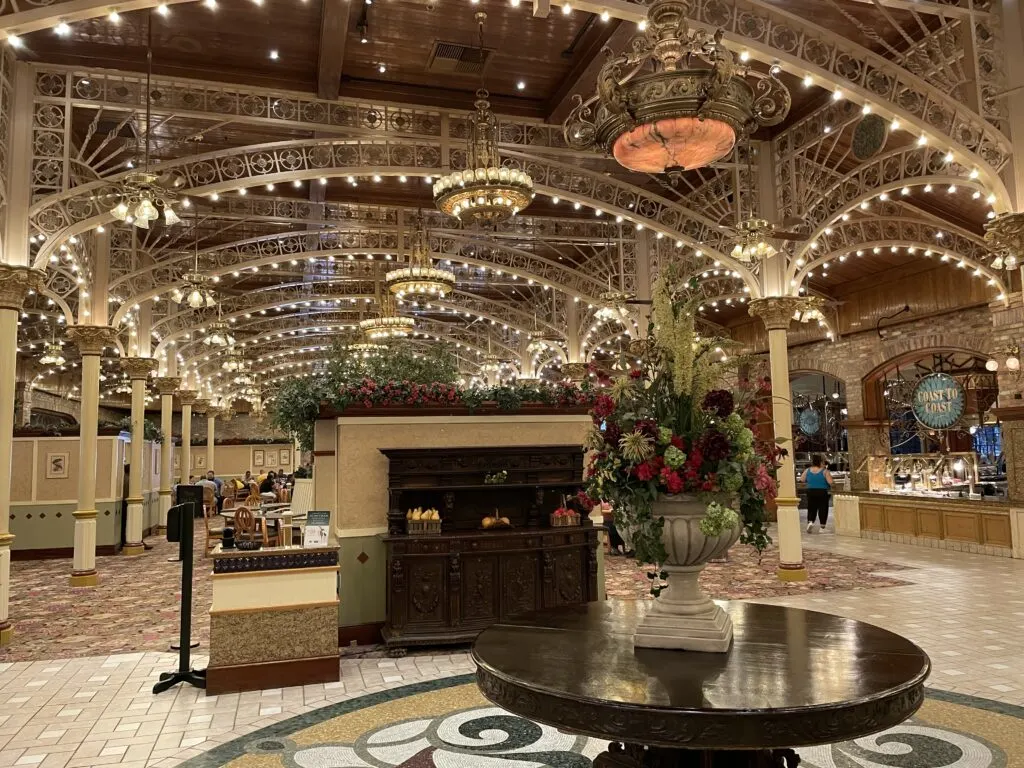 I recently stopped in for Garden Court's brunch buffet and was impressed by the assortment of options available at the price. I paid $23.99 and certainly left feeling stuffed and as though I got my money's worth.
Here are a few pictures I snapped: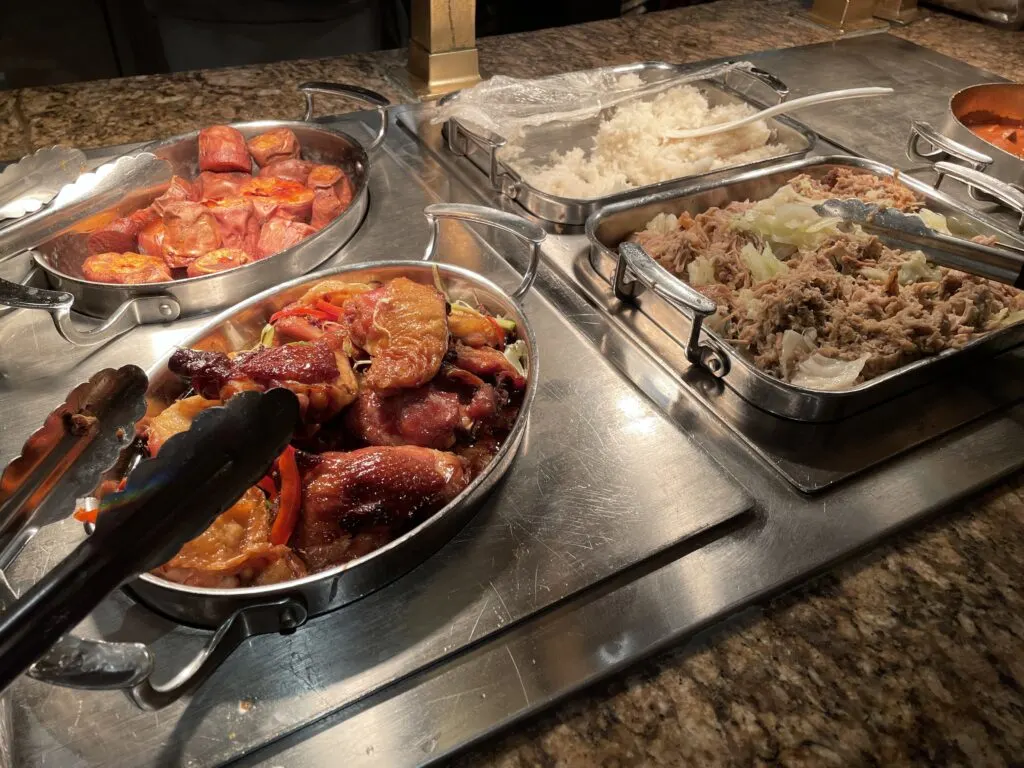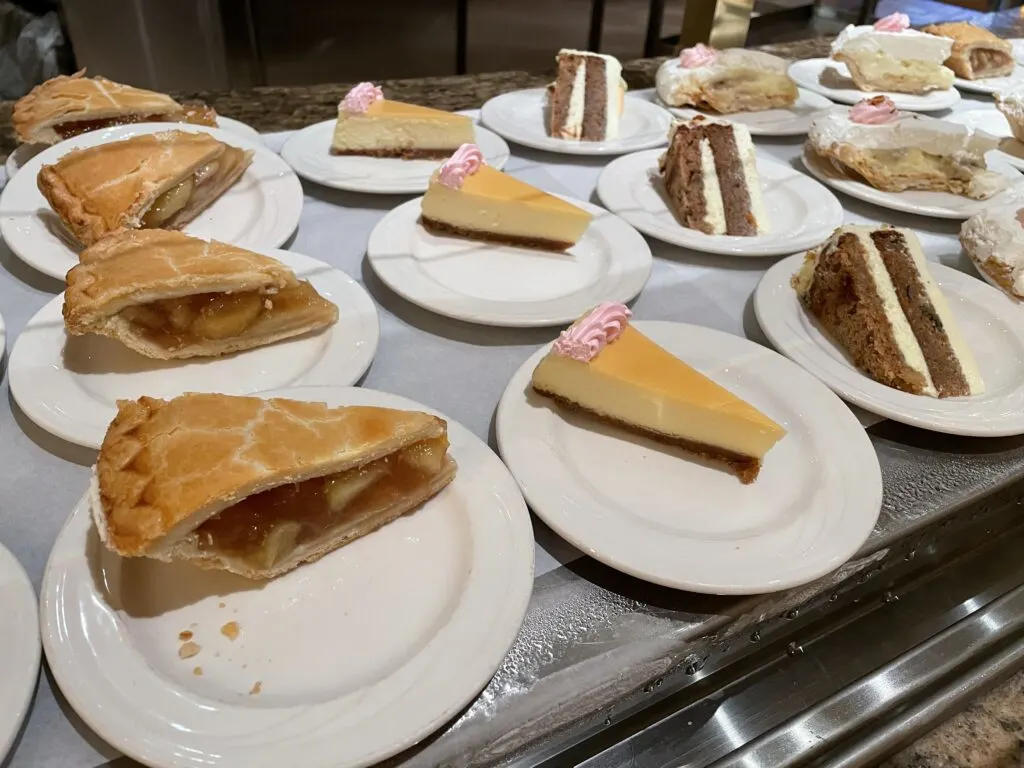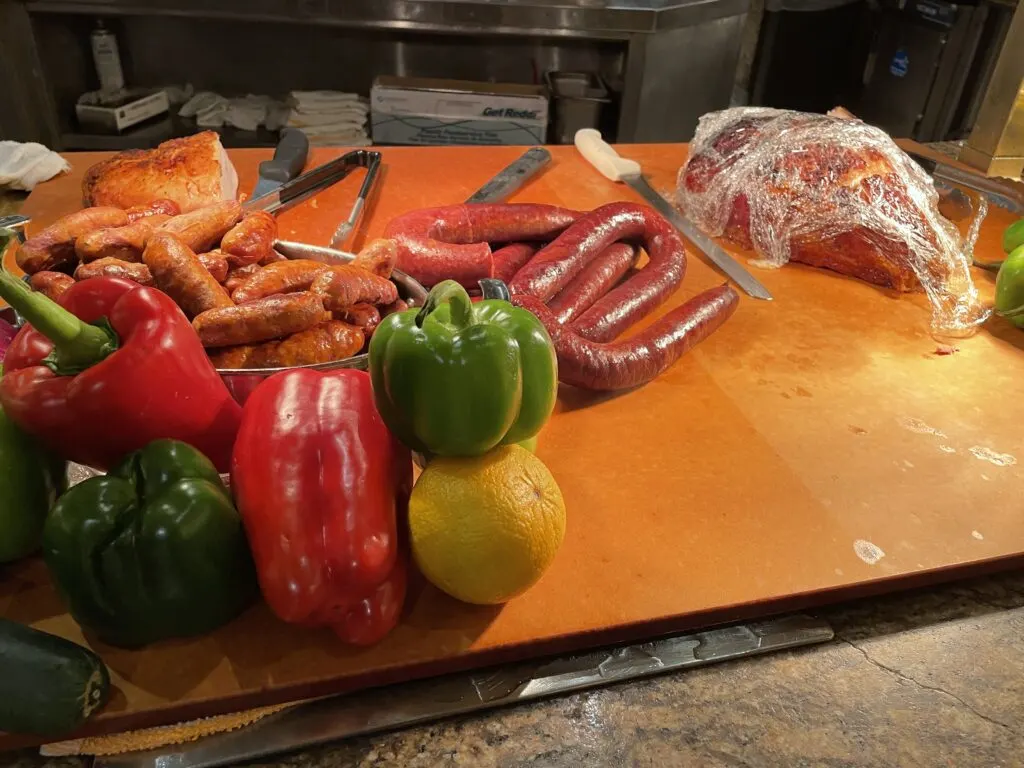 Grab a drink at the Triple 7 Brewery: Doubling both as a craft brewery and a popular spot to find cheap drinks on Fremont Street, Triple 7 serves 6 distinct beers brewed on-site. Options span the spectrum and include a pale ale, hefeweizen, proter, and a red lager among others.
The drink menu at Triple 7 can be viewed here, but as I write this, you can score a 23oz draft for a mere $7.50. Not bad at all.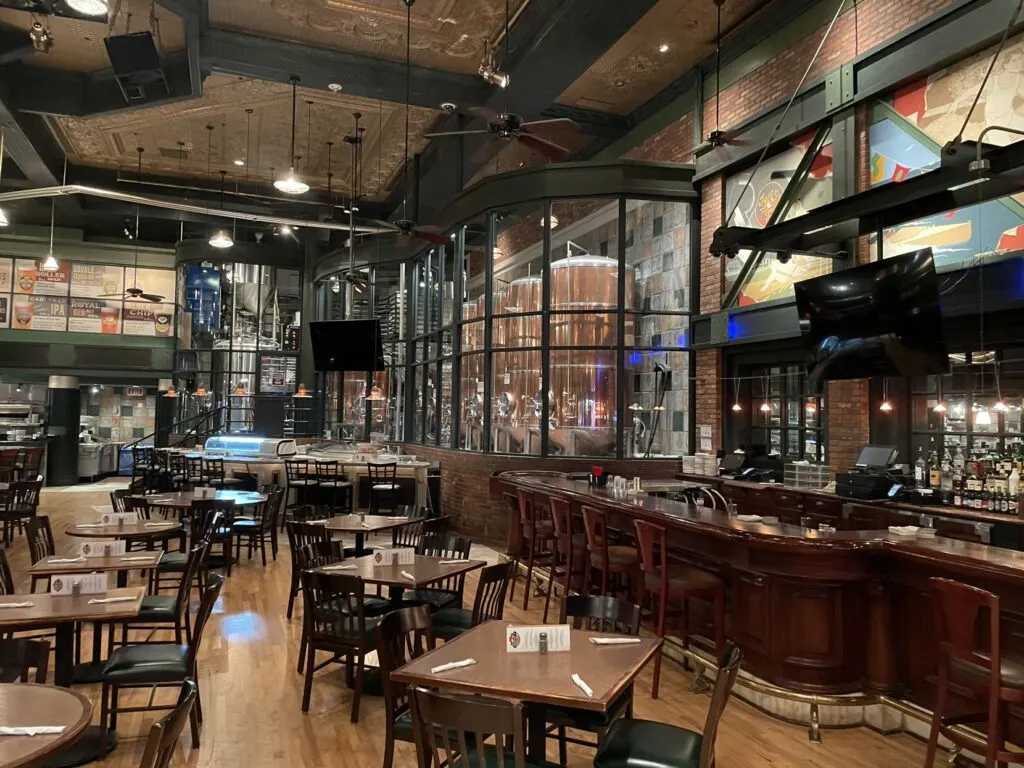 See the Antique Collection: This is the main reason to visit Main Street Station. Scattered around the resort are numerous antiques that include:
Winston Churchill's snooker table
"Goldie's Window"
Chandeliers from the Coca-Cola building
The Wild Boar brass statue
The Louisa Alcott Pullman parlor car
Bronze doors from the Kuwait Royal Bank
Streetlights from Brussels Belgium
A portion of the Berlin Wall
The coolest item in my opinion is the large section of the Berlin Wall on display in the men's bathroom behind the urinals. Don't worry ladies, you can flag down an employee to escort you in when the coast is clear.
To ensure you see it all, grab a pamphlet showing the location of each item.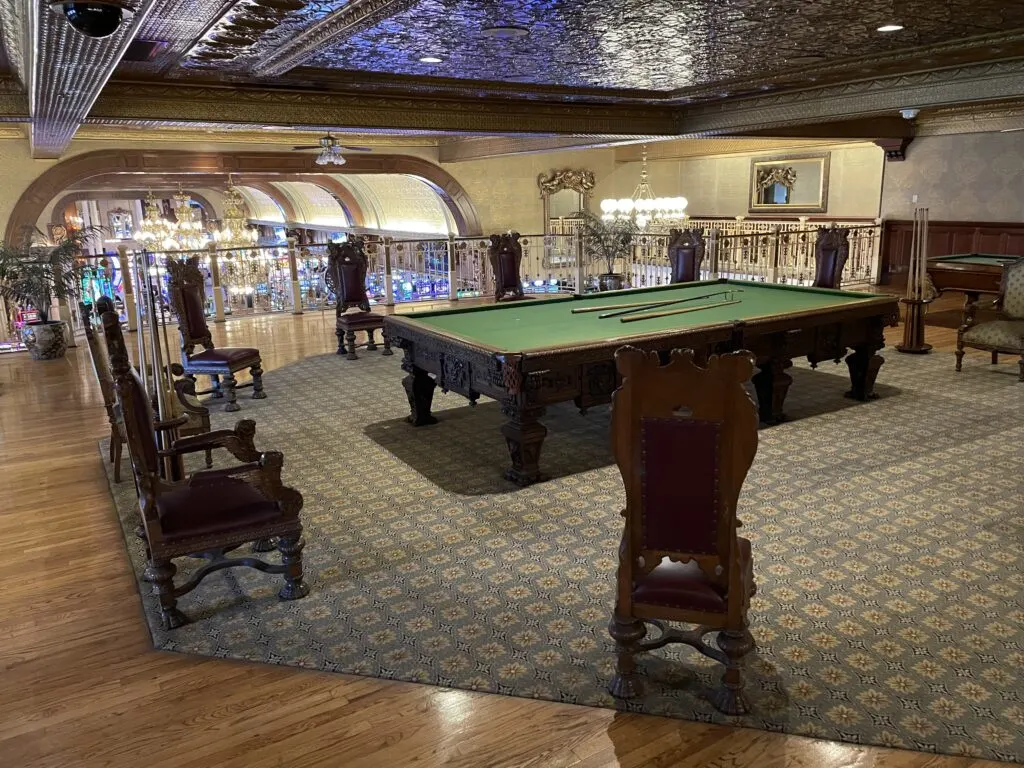 Hopefully, I was able to sell you on the reasons to visit Main Street Station in downtown Las Vegas. Even if you don't care about the buffet, antiques, cheap beer, or theme, this is a great resort to escape the crowds and madness found a block away on Fremont Street.
See Also: Things to do at Every Fremont Street Casino and Things To Do Besides Gambling in Las Vegas!
Featured Image Credit: ©kitleong/123RF.COM
I'm a former software salesman turned Vegas aficionado. While the craps table is my preferred habitat, I pull myself away to explore new attractions, shows, restaurants, and outdoor activities around Las Vegas with the intent of sharing my experiences.
Ultimately, I just want to help folks plan a better trip and save a few bucks in the process.