Wink World is an attraction at Area15 that's billed as a series of "Portals into the infinite".
The brainchild of Chris Wink, who helped to found the legendary Blue Man Group, Wink World uses mirrors, light, motion, and sound to create visualizations of infinity.
With my interest piqued, I decided to snap up a ticket to Wink World at Area15 with the intent of sharing my experience with you.
As you'll find out, I have opinions.
In addition to my adult admission, I opted to add the 3D glasses for $2.50. Why not?!
Upon entering, I found myself in a long hallway lined with colorful art on the walls. The hallway was black-lit, which really made the colors pop.
I compared how the images looked both with and without the 3D glasses and thought that the glasses added a nice effect.
I found this portion of the experience to be a nice appetizer. Onto the small rooms!
After the hallway of wall art, my small group was ushered into the first of a series of rooms that use motion, props, sound, light, and mirrors to create visual representations of infinity.
We spent 2-3 minutes in each room before the doors opened to move into the next room, which had a new visual to explore.
If I'm being honest, I found the rooms to be underwhelming, having the look and feel of a low-budget production. It was too obvious that the visual in front of you was a depth of 5 feet and made to look *kind of* infinite by mirrors.
I tried to view the rooms with and without the 3D glasses, and I don't think they had an effect. Perhaps they were just meant to be used in the hallway of wall art I was previously in?
Motions and actions in the rooms were often choreographed to music and sound, which was cool, but I didn't find many of the visuals to be overly compelling or awe-inspiring.
In fact, I just kind of wanted it to be done after a couple of rooms, and the other 2 strangers in my group seemed similarly unenthralled.
An actual thought that popped into my head while in one of the rooms is that I was being "Punked" and that Ashton Kuchar was going to pop into the room and be like "Just kidding! The real attraction is right this way".
Below, are some still photos from the rooms, and I also embedded a few short video clips from inside the attraction that I stitched together.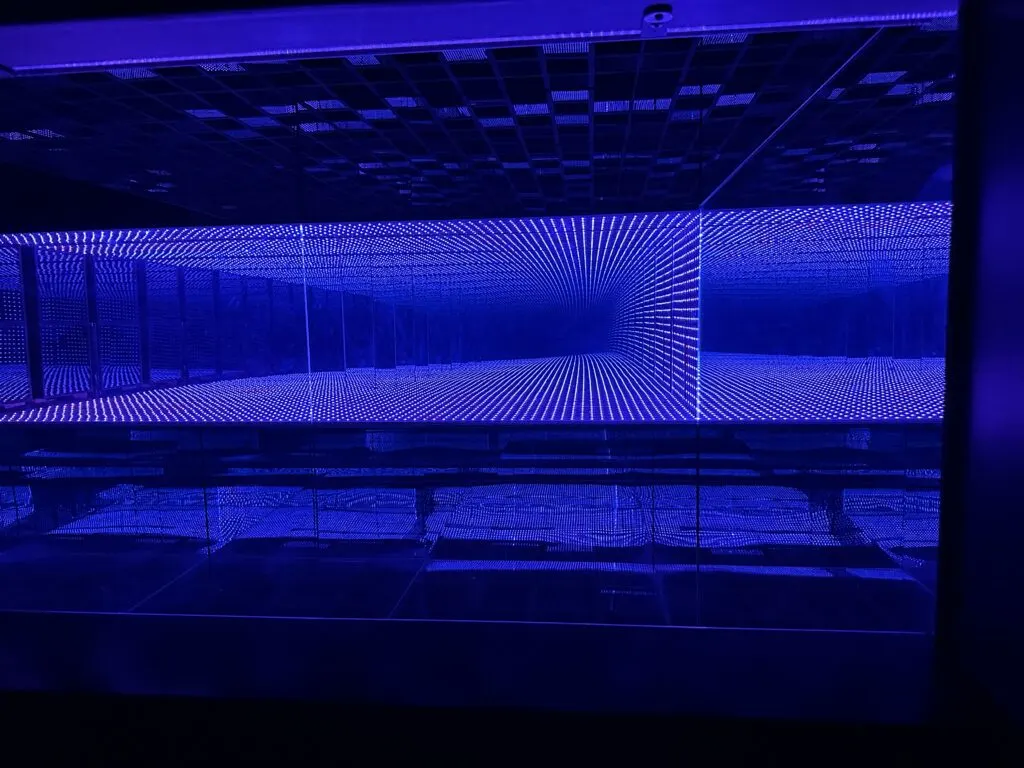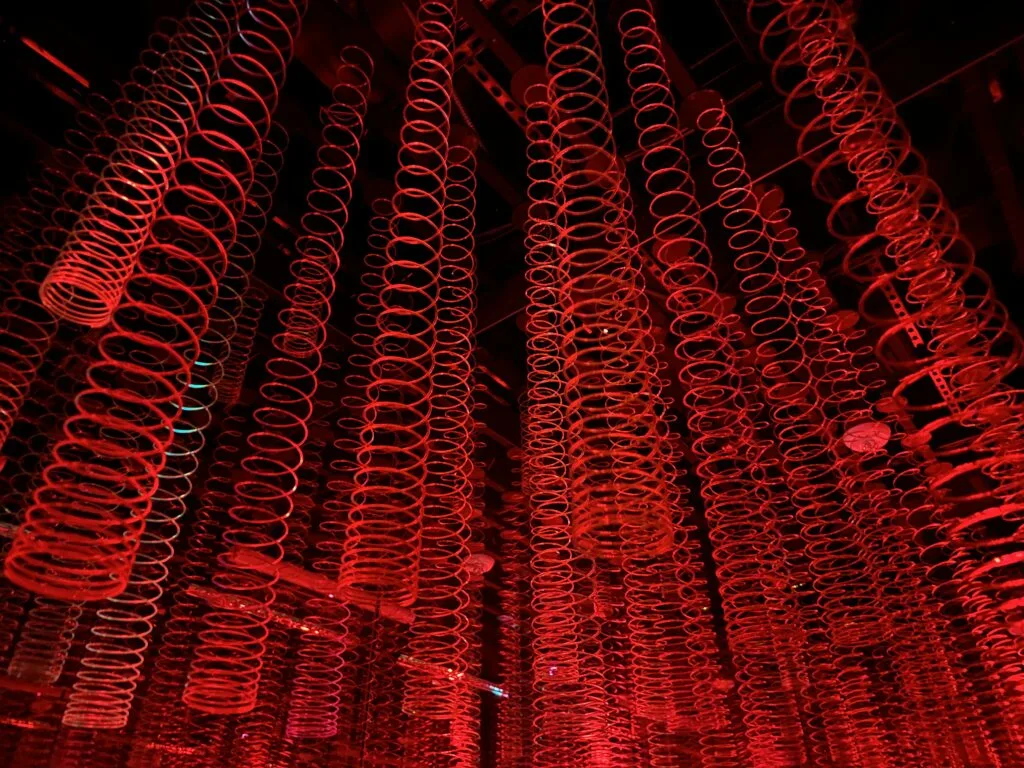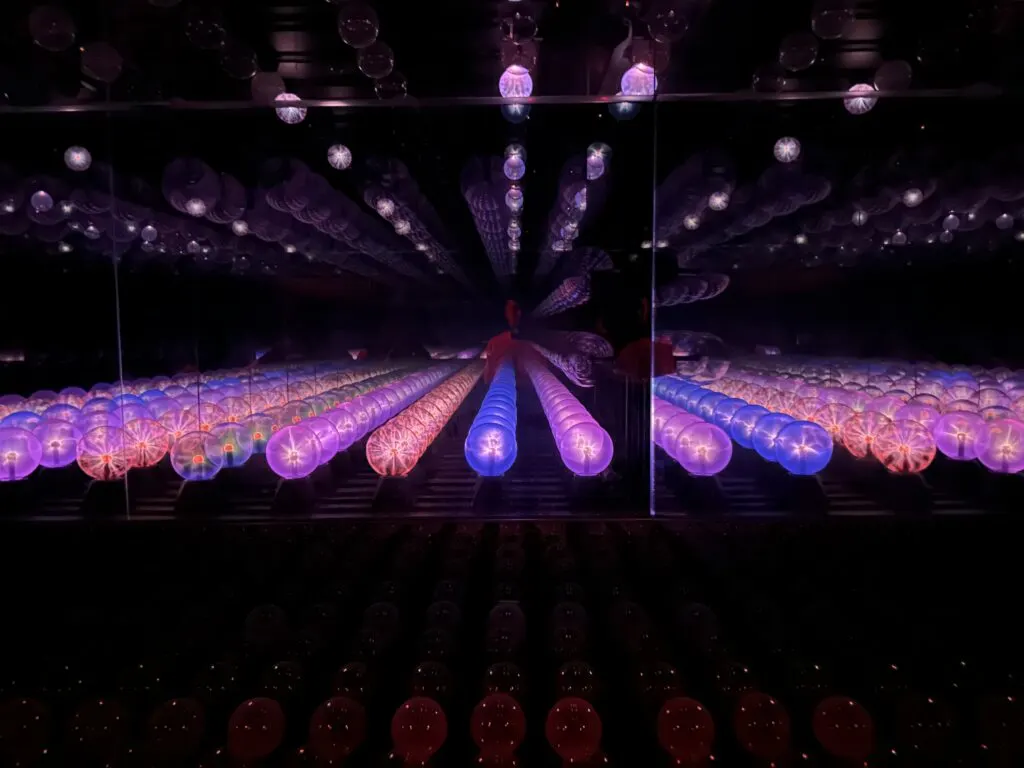 Is Wink World at Area15 Worth the Money?
Suffice it to say, I left unimpressed. I didn't get it.
While I was excited to check out some unique visuals, Wink World had a cheap, low-budget vibe to it that isn't worth $18 in my opinion.
While it seemed like a no-brainer to add the 3D glasses for $2.50 when buying tickets, I have no idea what they were supposed to add to the experience beyond enhancing a few of the wall art pieces in the initial hallway.
In fairness, my opinion of Wink World doesn't necessarily align with that of the masses.
After my visit, I scoped out reviews on some of the more notable review sites out there (like Yelp, Google Reviews, etc.) and there are a good number of glowing reviews from folks that were impressed and had a great time.
If you think that Wink World could be a good addition to your itinerary, don't let my opinion steer you away. The short video embedded at the end of this post should give you an idea as to whether or not this is for you.
As for me, however, one visit is enough.