Located a short 10 – 15 minute walk behind Bally's on the Las Vegas Strip, Ellis Island is a bastion of value. In addition to food deals, Ellis Island deals $5 blackjack that pays 3:2, $5 craps, and serves tall beers that are brewed on-site for under $3.
Among our favorite reasons to visit Ellis though is the $6.99 steak and eggs special served daily in their Villiage Pub & Cafe.
We wanted to share our experience with the Steak and eggs special at Ellis Island, along with a photo, so you know what you're getting yourself into!
See Also: The Best Steakhouses on Fremont Street – Ranked by customer review scores.
Ellis Island Steak and Eggs Special Details
Everyone loves feeling like an insider right? Well, you can consider yourself one as this deal isn't even on the menu. Served daily until 11 am (2 pm on weekends), the Steak and Eggs special costs $6.99 and is among our favorite inexpensive steaks in Las Vegas.
We recently stopped in to order it and snapped the photo, below.
It's important to note that this deal isn't for food snobs. The target market isn't exactly the Hell's Kitchen crowd, rather, those that are looking for solid quality at a low price point.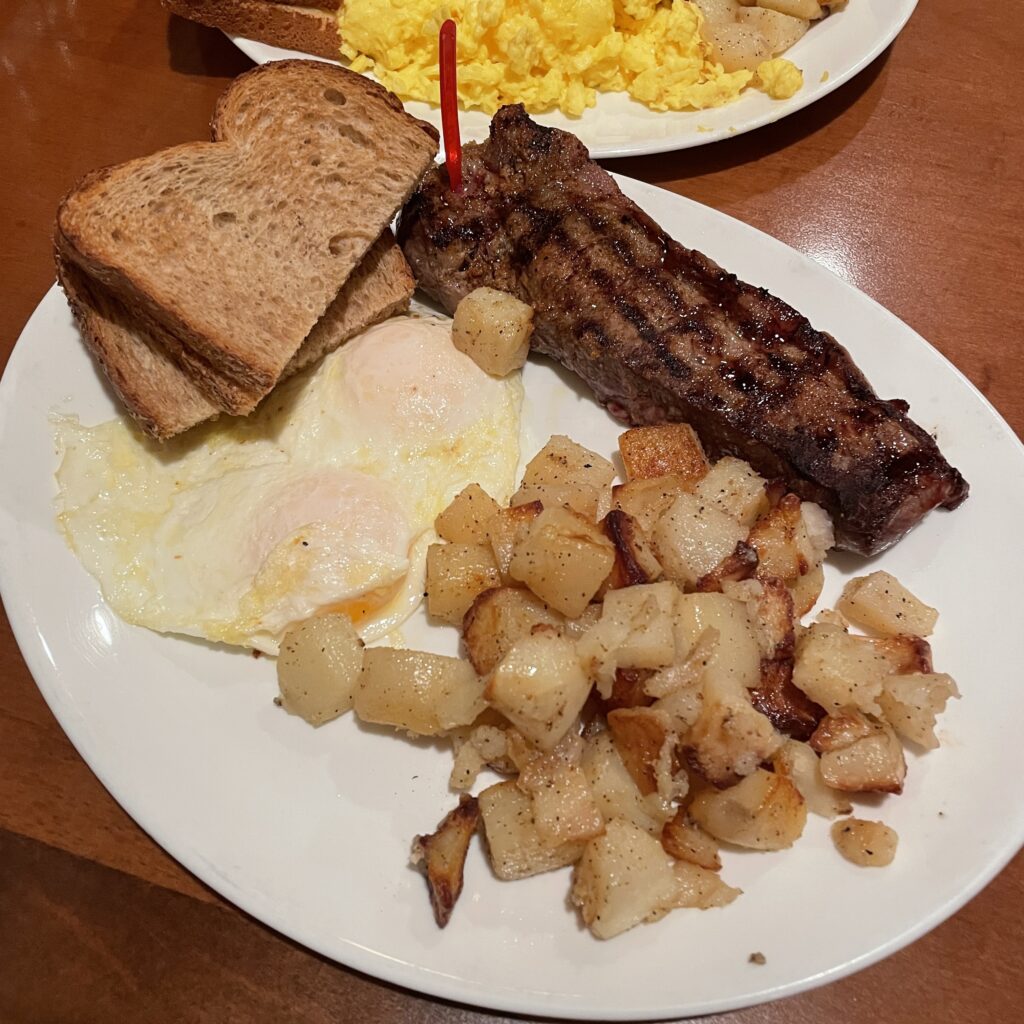 The deal comes with a 7oz steak, breakfast potatoes, 2 eggs any style, and toast. At the price point, my expectations were low.
Although I expected the steak to be tough and flavorless, I found it to be chewable and pretty damn good. Again, this isn't the best steak you'll eat in Vegas, but it's almost certainly the best value.
Ellis Island Steak and Eggs Special Hours
On weekdays, the deal runs from 11 pm – 11 am. On Saturday and Sunday, the deal hours extend to 2 pm.
Add a Cheap Shrimp Cocktail
Cheap Shrimp Cocktails in Las Vegas are getting more difficult to find, but Ellis Island has you covered there too. At a price of $6.99, the Shrimp cocktail in Ellis' Villiage Pub & Cafe comes loaded with shrimp and cocktail sauce with cold, crunchy, and refreshing chunks of celery mixed in.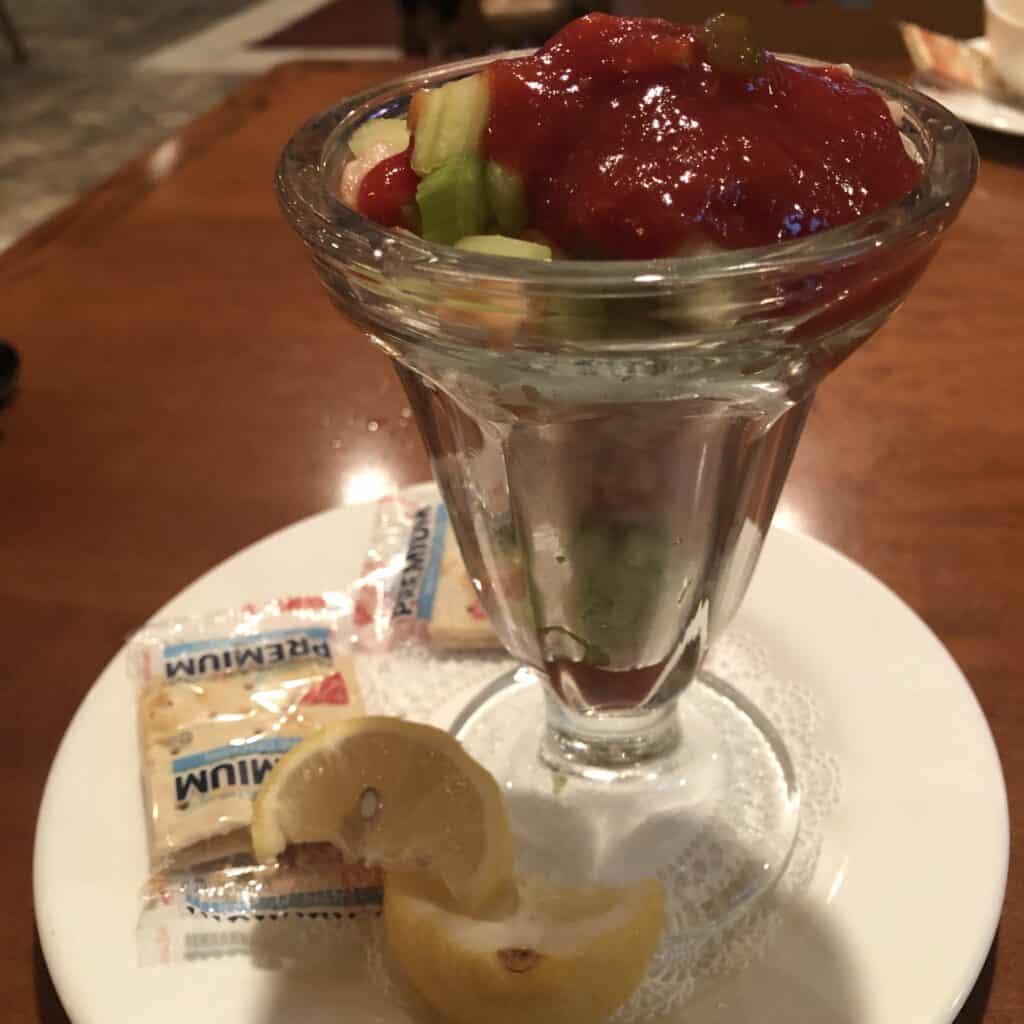 Hit Ellis Island Prior to Flying Home
Take advantage of Ellis Island's Steak and Eggs Special the day you need to fly home and you can get a free Uber or Lyft to the airport with this promotion. Simply rack up 400 base points within Ellis' casino loyalty program and they'll send you to the airport for free.
Ellis Island is a hidden gem tucked just off the Strip. If you get sick of overpaying for food, beer, or gambling, we recommend taking the short walk and checking it out. While Ellis isn't a large casino, it packs a significant amount of value. The $6.99 Steak and Eggs Special is just the tip of the iceberg.
Related: Here's where else you can find cheap eats on the Strip, and cheap food on Fremont Street.
I'm a former software salesman turned Vegas aficionado. While the craps table is my preferred habitat, I pull myself away to explore new attractions, shows, restaurants, and outdoor activities around Las Vegas with the intent of sharing my experiences.
Ultimately, I just want to help folks plan a better trip and save a few bucks in the process.