Key Points:
Wynn easily qualifies as a top-tier buffet in Vegas alongside Wicked Spoon and Bacchanal – It's that good.
Unlike lesser buffets, Wynn still serves premium items like prime rib and crab legs.
My personal favorite "hidden gem" items included the Thai chicken wings, California rolls, and dry-rubbed rotisserie chicken.
While fine dining isn't my jam, mostly due to frugality, high-end buffets in Las Vegas are my weakness. Options like Wicked Spoon at Cosmopolitan, and Bacchanal Buffet at Caesars Palace almost always earn a stop from me when visiting the Strip.
Unlike low or mid-tier buffets, gorging yourself to the point of discomfort to get your money's worth isn't necessary (although I frequently do it anyway). Instead, value at top-tier buffets is derived from being able to sample a wide variety of high-quality cuisine from across the culinary landscape.
Surprisingly, I had yet to experience The Buffet at Wynn until recently. Needless to say, I was excited to be turned loose.
Below, I'll cover everything you need to know about the buffet from pricing, to how to make reservations. Of course, you'll also gain an understanding of The Buffet at Wynn's menu with plenty of pictures.
Let's eat!
Wynn Buffet Pricing and Hours
Pricing for Wynn's brunch buffet is $54.99 and dinner costs $74.99.
Hours are as follows:
Brunch is served daily from 8 am – 1 pm.
Seafood Dinner is served nightly from 1 pm – 9 pm.
Of course, you can always see up-to-the-minute hours and pricing on Wynn's website.
The Buffet at Wynn Menu
Wynn's buffet has 16 live-action cooking stations that specialize in items like prime rib and other meats, made-to-order potato latkes, Asian-inspired dishes, traditional American fare like ribs and mac & cheese, pizza & pasta, and a mind-boggling dessert selection.
With over 90 items offered daily, you're almost guaranteed to find something that tickles your fancy. Even Vegan and Vegetarian options are offered, and the staff is happy to tell you what fits into those categories.
Some of our favorite items (pictured below) offered at Wynn's buffet were:
Snow Crab Legs: Served both warm and cold, Wynn's crab legs featured impressive size and plenty of meat to be harvested. The cold crab legs were precut, making it easy to collect the meat from inside.
Thai Chicken Wings: Although messy to eat, I found these wings to be irresistible due to their unique flavor and spicy kick.
Prime Rib: You would be remiss to visit a Las Vegas buffet and skip the Prime Rib. Wynn's was fantastic.
Dry Rubbed Rotisserie Chicken: Available at the live-action meat station, the rotisserie chicken was juicy and perfectly seasoned.
California and Shrimp Tempura Rolls: I discovered these cold, refreshing gems after I was already stuffed but couldn't lay off 'em.
Desserts: Taste matched the visual appeal of the desserts at the Buffet. I personally had a brownie with molten fudge erupting from its center, creme brulee, and strawberry cheesecake. All fantastic.
While I could further articulate the menu with words, images do a better job of explaining the experience.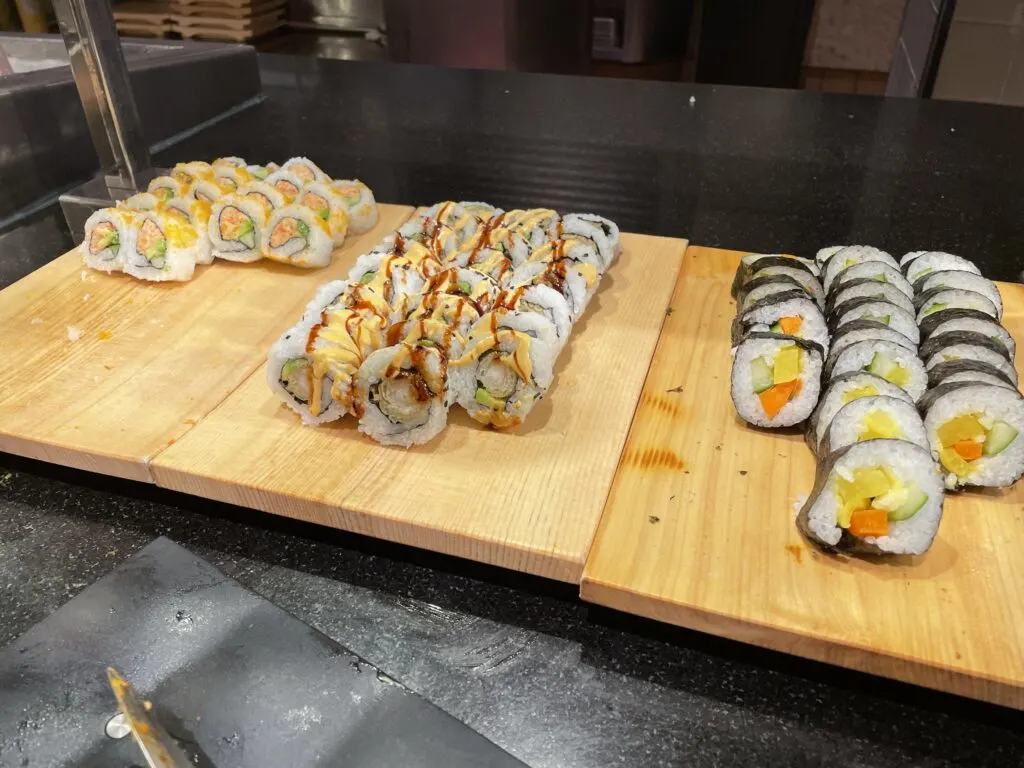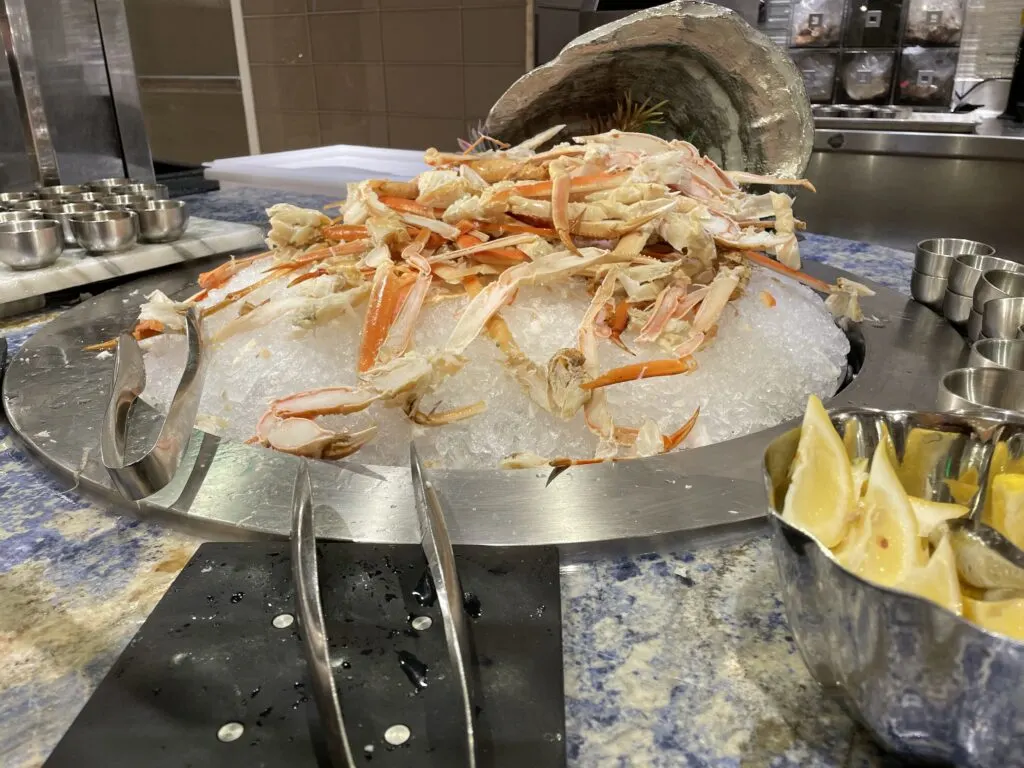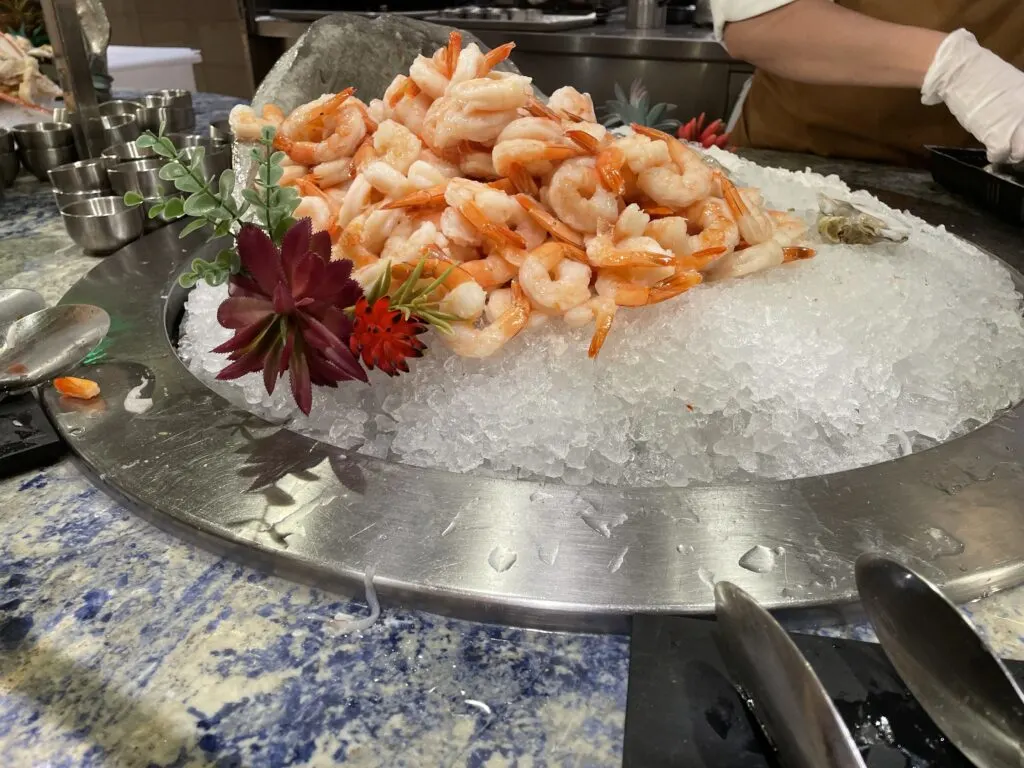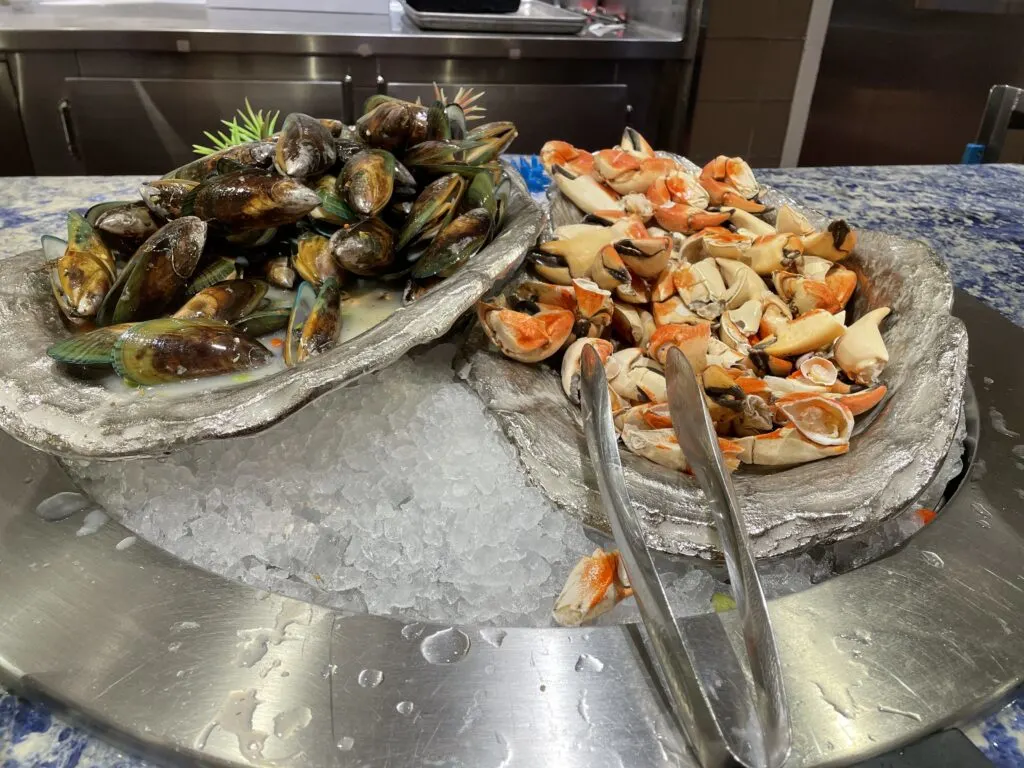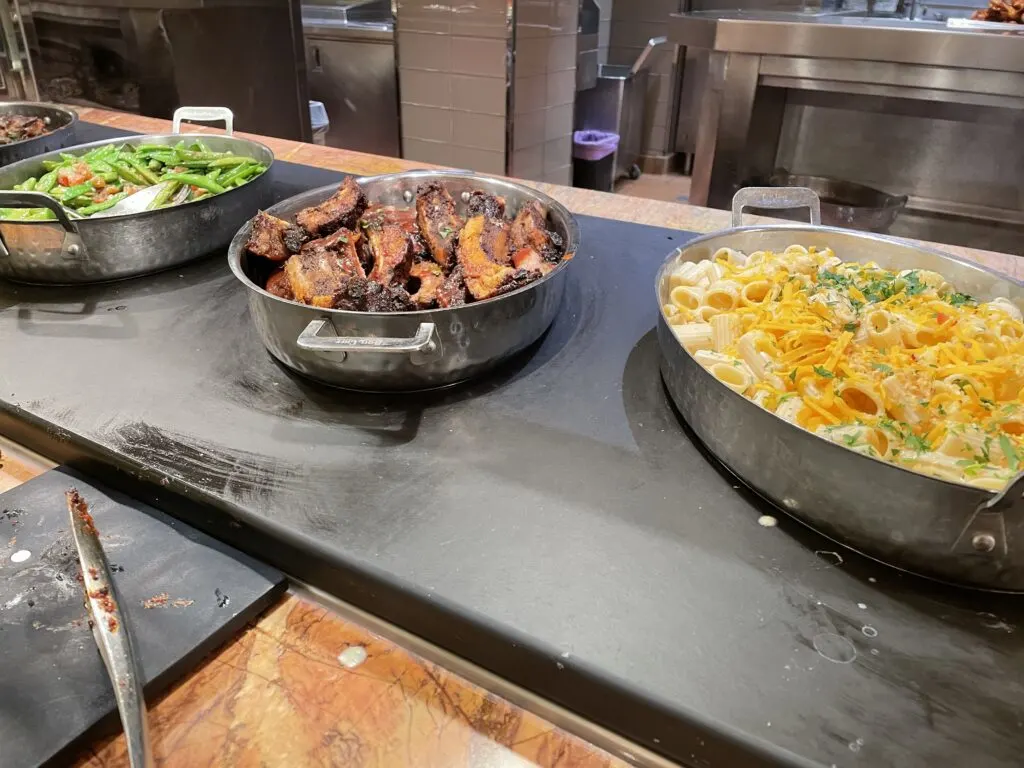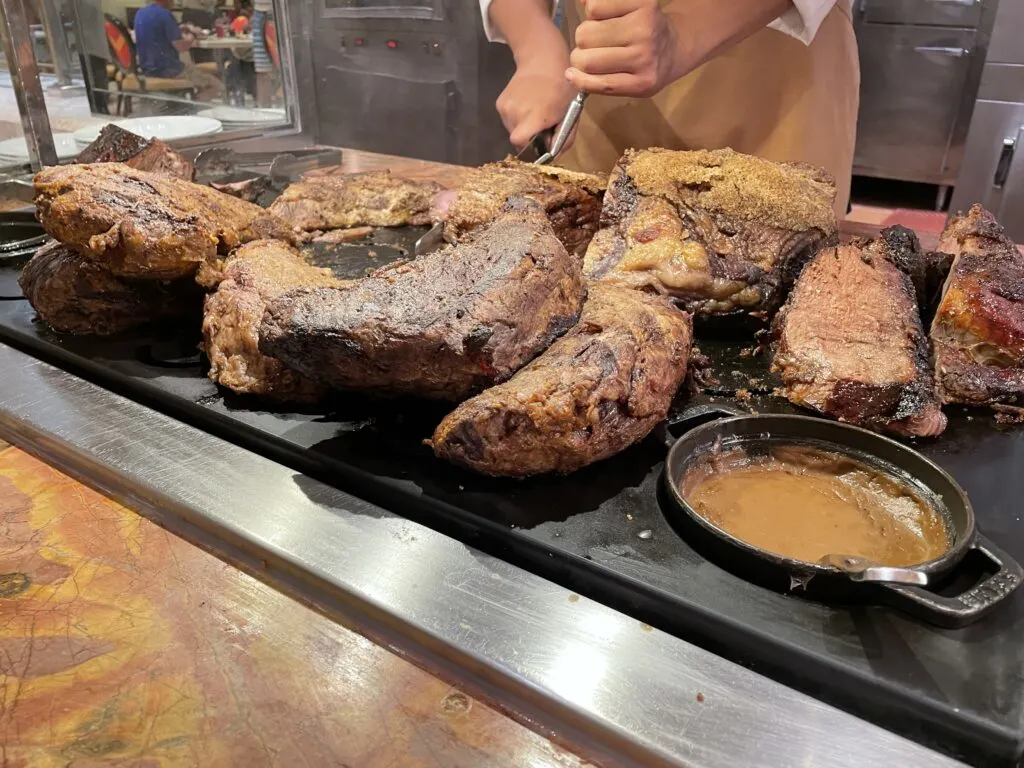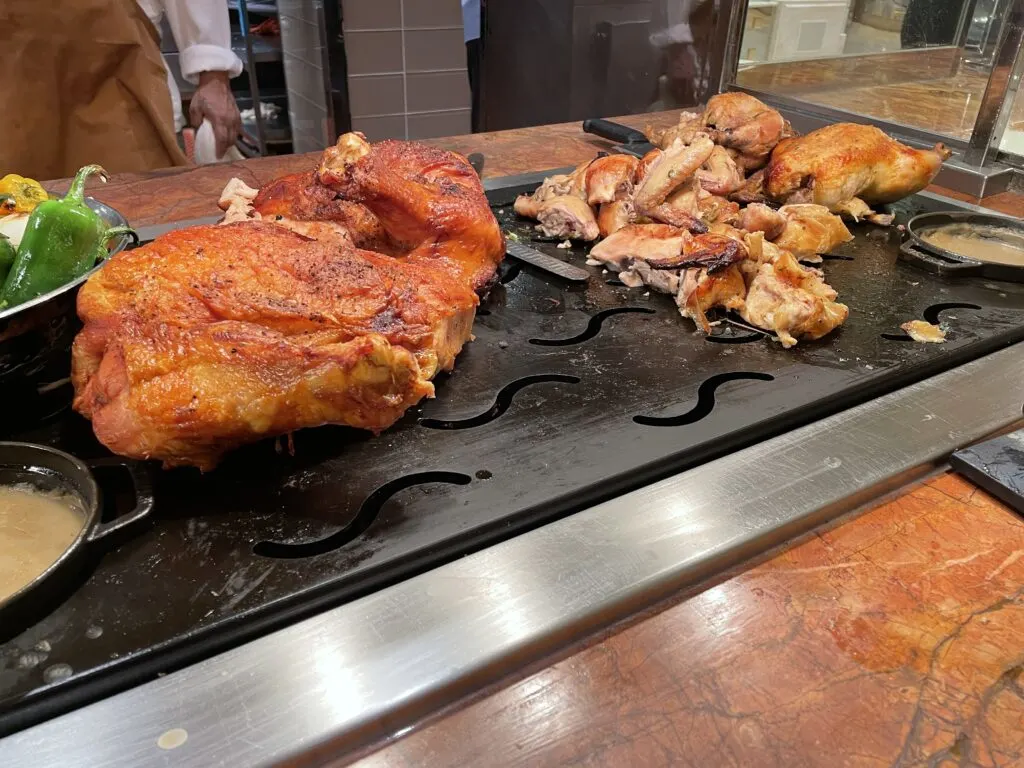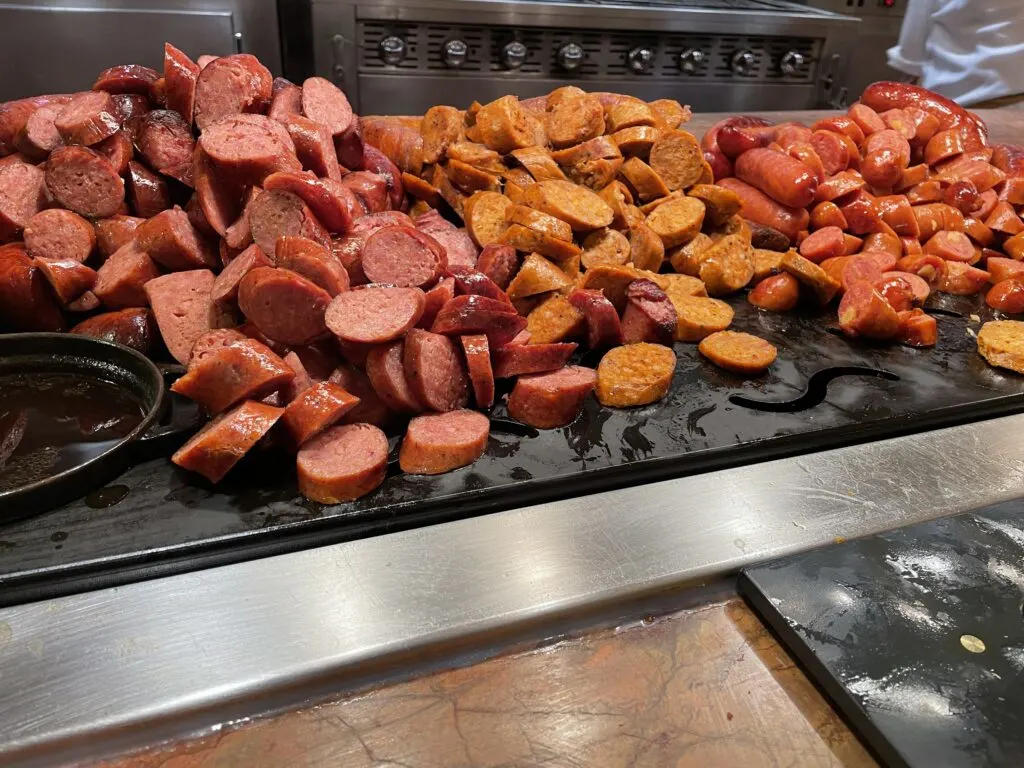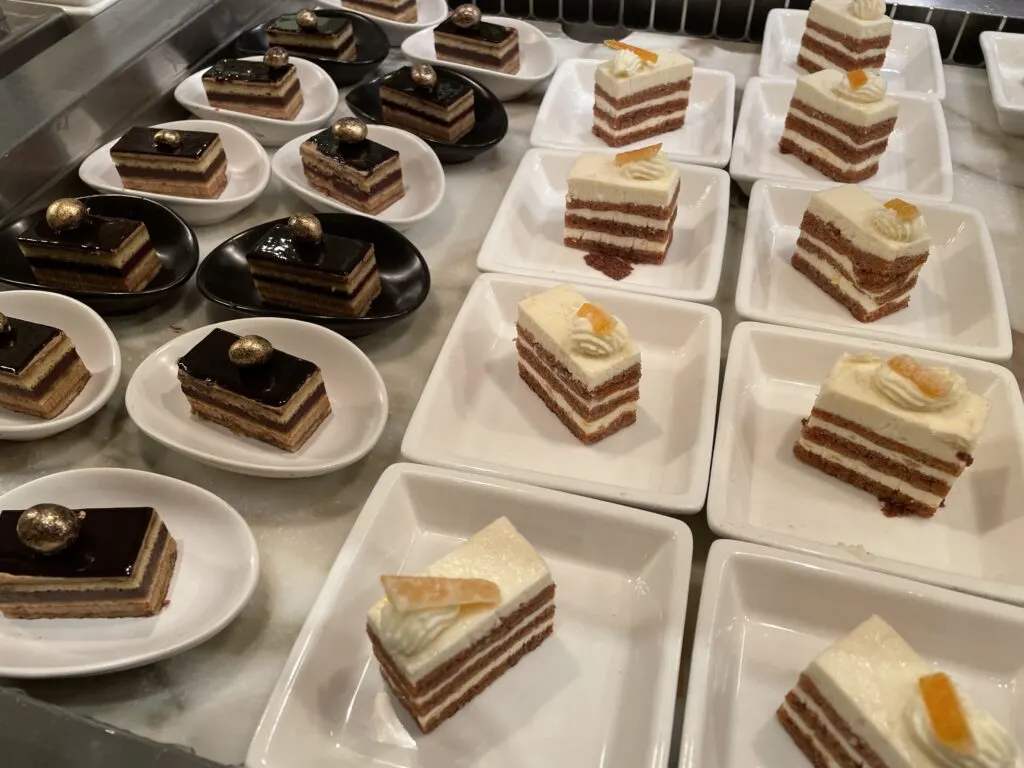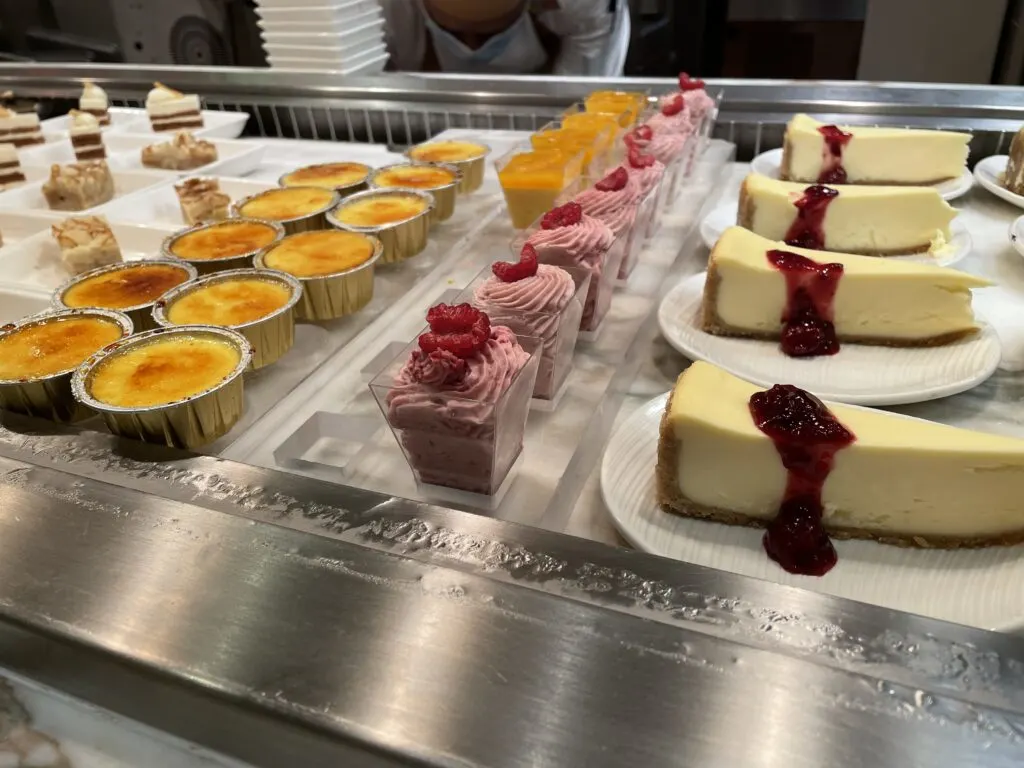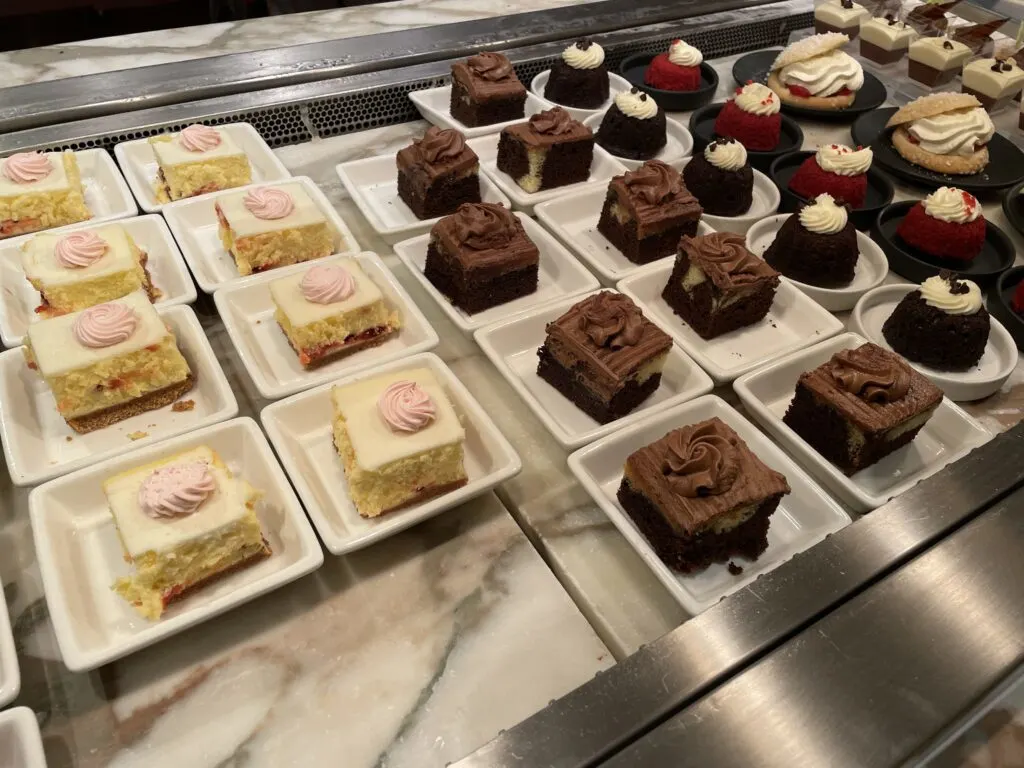 Is The Buffet at Wynn Worth It?
Yes. Wynn's buffet was worth every penny, and I'll certainly be back. If you plan to be in Wynn's neighborhood, we would recommend snagging a reservation in advance as they go quickly. Everything from the crab legs to the wings and the prime rib was exceptional.
If I'm ranking the top 3 buffets in Las Vegas, I'd still put both Wicked Spoon and Bacchanal Buffet ahead of Wynn's buffet in that order, although it's close, and you can expect a great experience at all three.
See Also: Restaurants in Las Vegas that offer a gluten-free menu or vegan menu.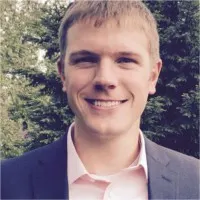 I'm a former software salesman turned Vegas aficionado. While the craps table is my preferred habitat, I pull myself away to explore new attractions, shows, restaurants, and outdoor activities around Las Vegas with the intent of sharing my experiences.
Ultimately, I just want to help folks plan a better trip and save a few bucks in the process.