Buffets have been a staple of the Las Vegas experience for decades. While some visitors still equate buffets with the nightmarish one featured on "Vegas Vacation", high-end options like the Bacchanal Buffet at Caesars Palace have turned that perception on its head.
Although the price point is no joke (more on that below), Bacchanal consistently delivers a high-quality and diverse culinary experience. The main draw (for us at least) is the ability to experience multiple meals for a price that's comparable to dinner at a nice traditional restaurant.
As a fan of upscale buffets, we've personally made several trips to Bacchanal, never leaving unsatisfied. In fact, I've never even left uncomfortably full, as gorging yourself to the point of discomfort isn't necessary to get your money's worth.
We look forward to taking you inside Bacchanal Buffet at Caesars Palace below, complete with plenty of pictures of our experience!
Bacchanal Buffet Pricing and Hours
Bacchanal Buffet at Caesars Palace is open nightly for dinner, and over the weekends for brunch service. Pricing and hours are as follows:
Dinner is served nightly from 4 pm – 10 pm and costs $74.99.
Brunch is served Friday – Sunday from 9 am – 3 pm and costs $54.99.
Related: Sticker Shock? Check out the most affordable buffets in Las Vegas.
How to Make Reservations at Bacchanal Buffet
While walk-up customers are accepted, reservations are highly recommended due to the buffet's popularity. Reservations at Bacchanal can be made in advance here.
Bacchanal Buffet Menu
As an upper-echelon Las Vegas buffet, Bacchanal at Caesars Palace is a far departure from cheaper options that offer value in the form of a massive meal at a low price point. Instead, Bacchanal delivers by giving guests the opportunity to try various high-quality cuisine options that span the culinary spectrum.
Among our favorite aspects of Bacchanal's menu include seafood staples like crab legs, shrimp, mussels, sea snails, and oysters.
Unique food items that were offered when we last stopped by included Grilled Lamb T-Bone, Mussels in Fennel Sauce, Seasoned French Fries, Tomato Bisque Soup, bone marrow, and pan-seared Fresh Caught Atlantic Salmon in a wasabi potato puree.
We especially enjoyed the station offering Tacos made to order. Meat options included marinated pork, steak, and garlic lime grilled chicken.
Of course, prime rib is available as well.
What did we enjoy most at Bacchanal?
Well, we've become a sucker for bone marrow and found Bacchanal's to be as good, if not better, than what we experienced the night before at Wicked Spoon at Cosmopolitan.
The prime rib was fantastic and noticeably better than the slabs of meat served at lower-quality buffets in Vegas.
The best part of our most recent Bacchanal experience was the crab legs. They were fat, undamaged, and yielded massive chunks of meat. There are few things more frustrating than a buffet that serves puny, cracked, and shabby crab legs. If you're a crab leg person, check this buffet out.
The dessert table was a work of art, almost evoking guilt for disturbing the display. With options ranging from donuts to brownies, cookies, and cupcakes, there is something for all.
Check out the photos of Bacchanal, below, to get an idea of what they are serving up.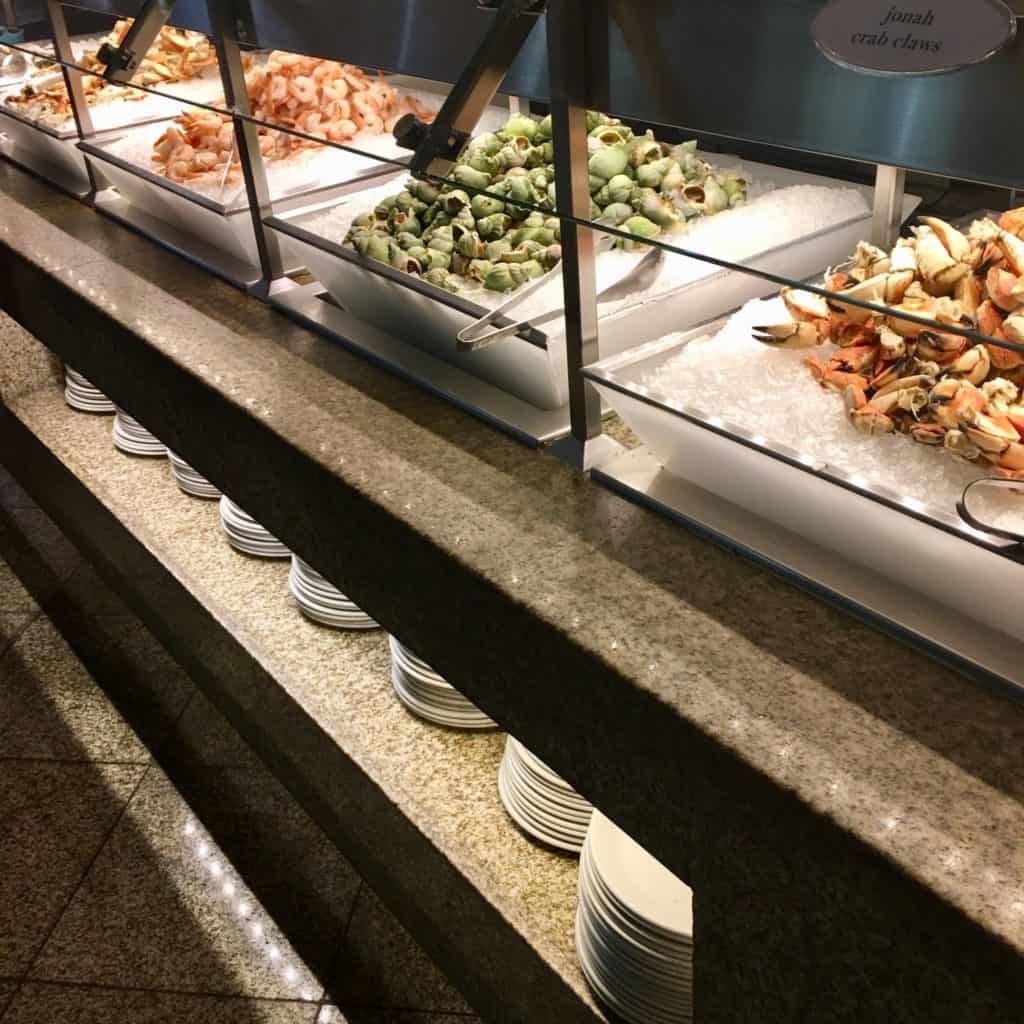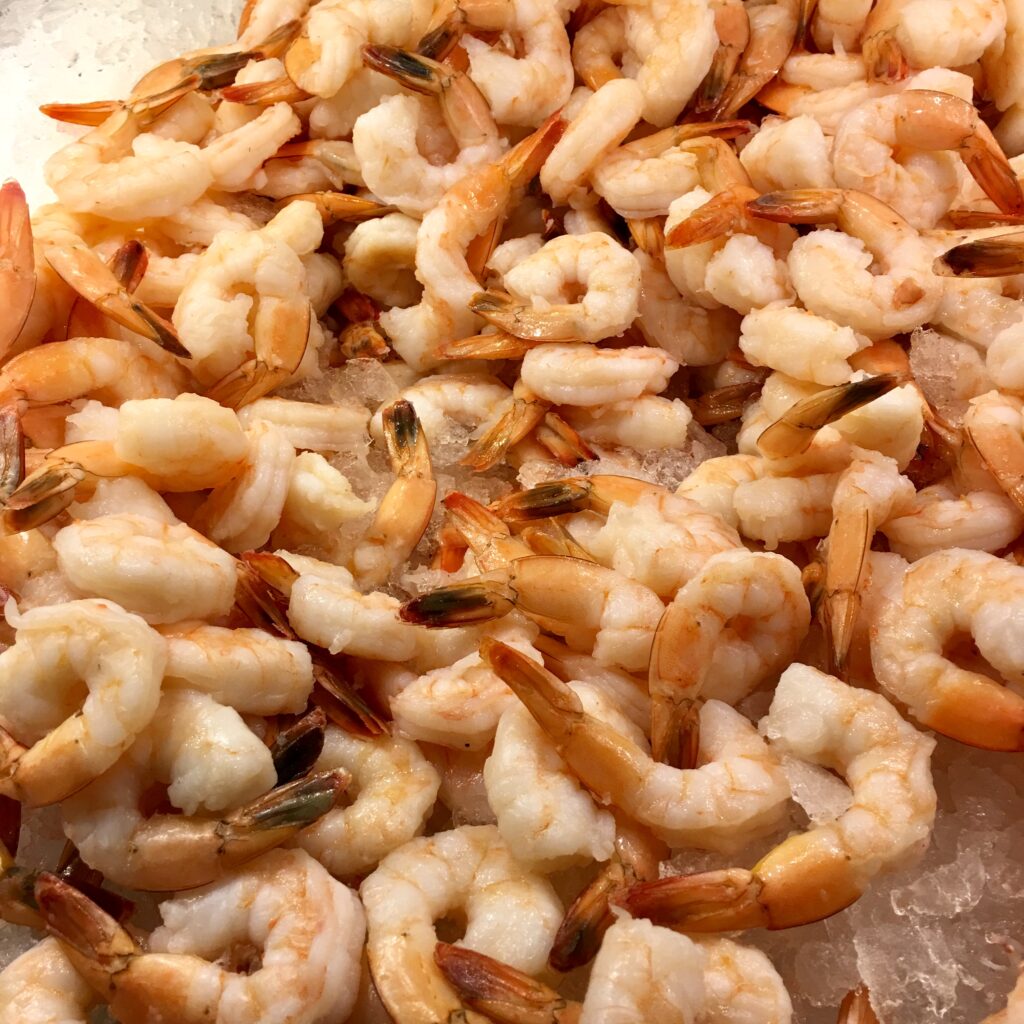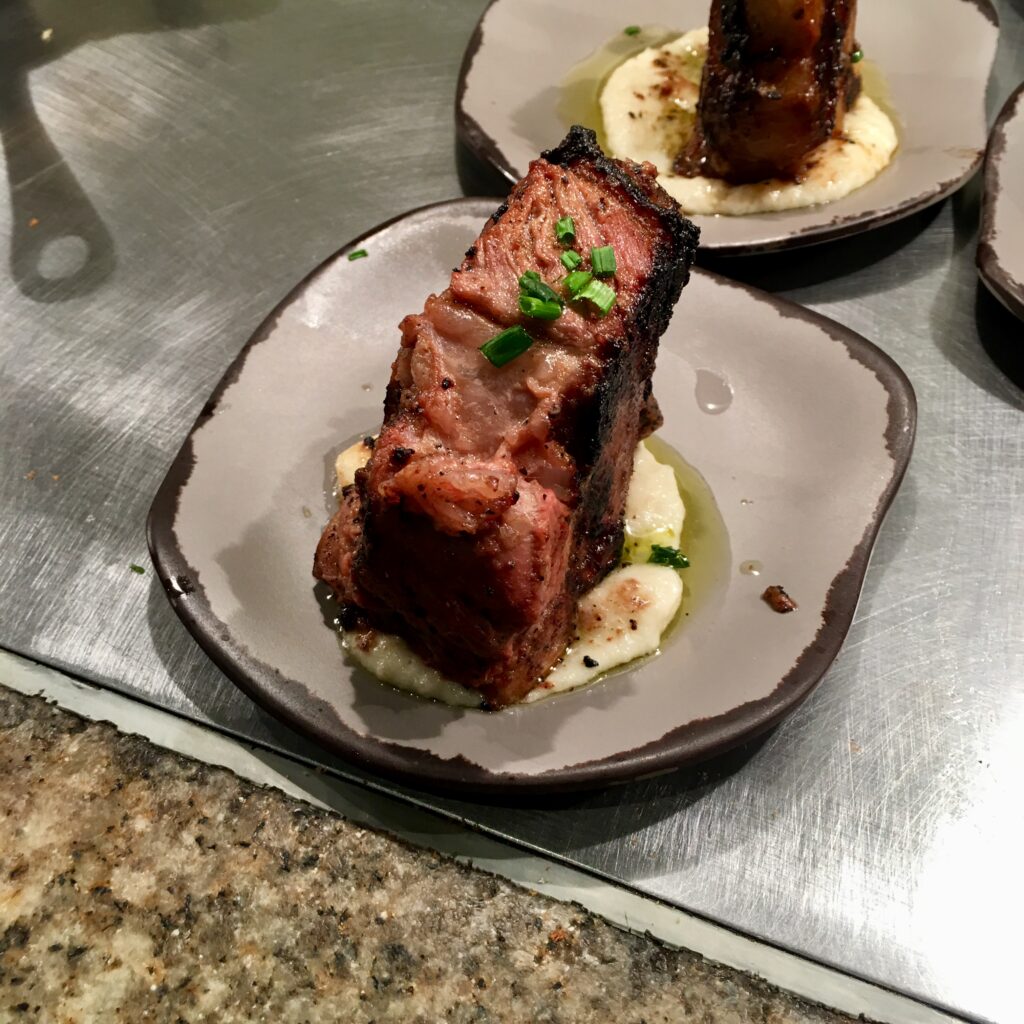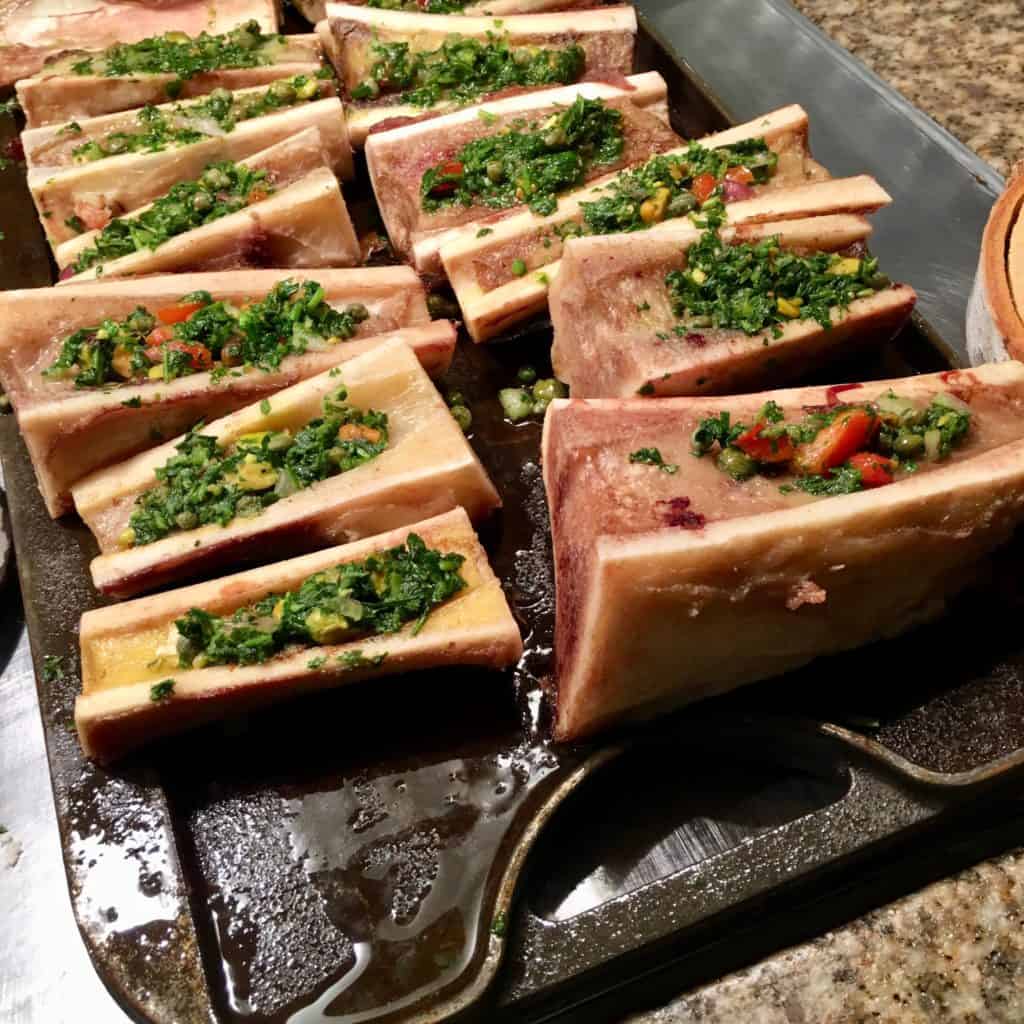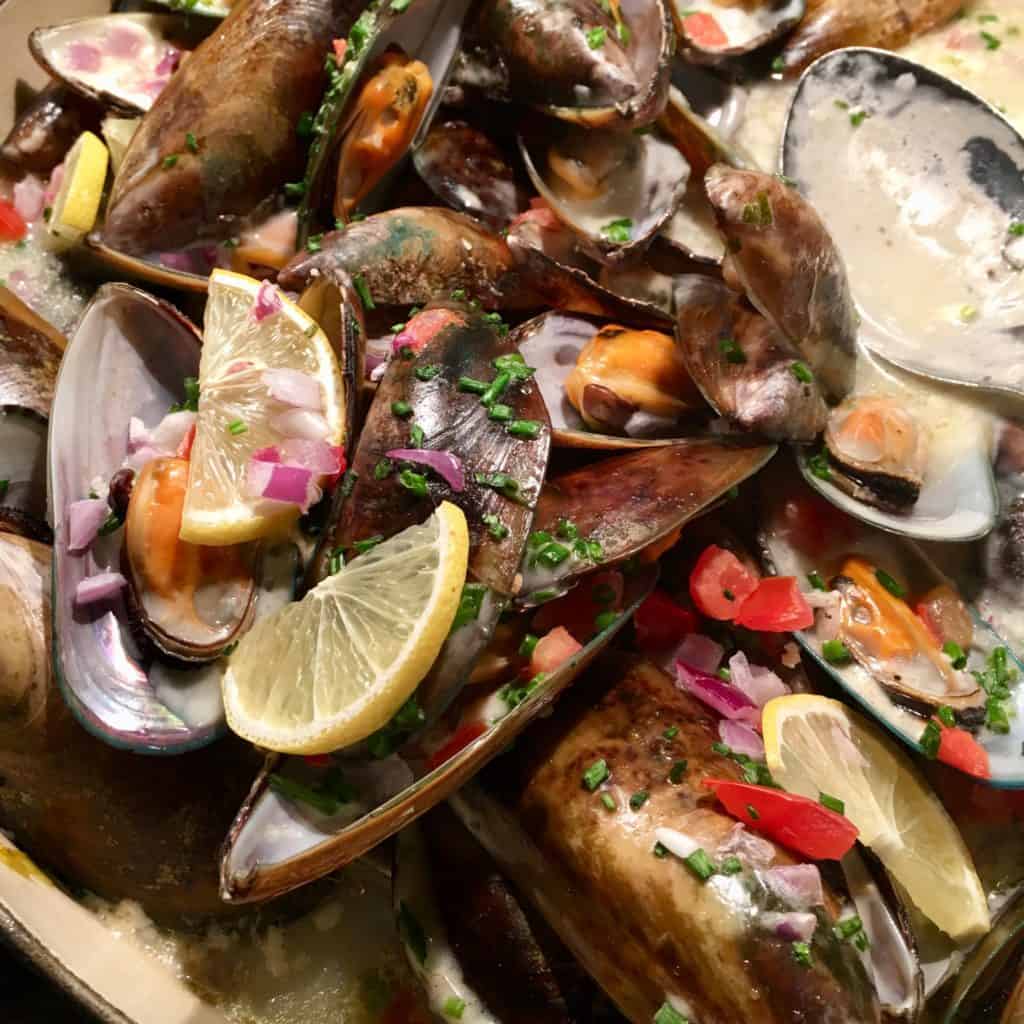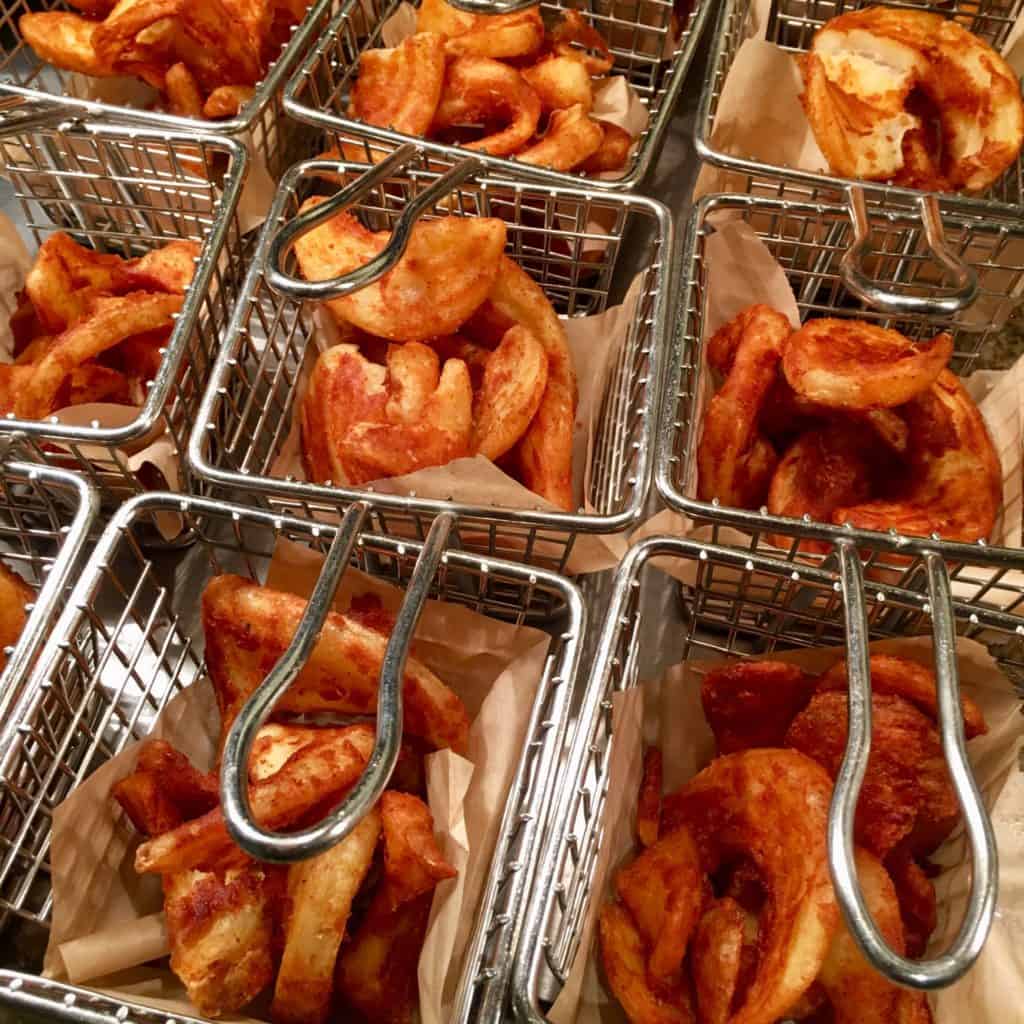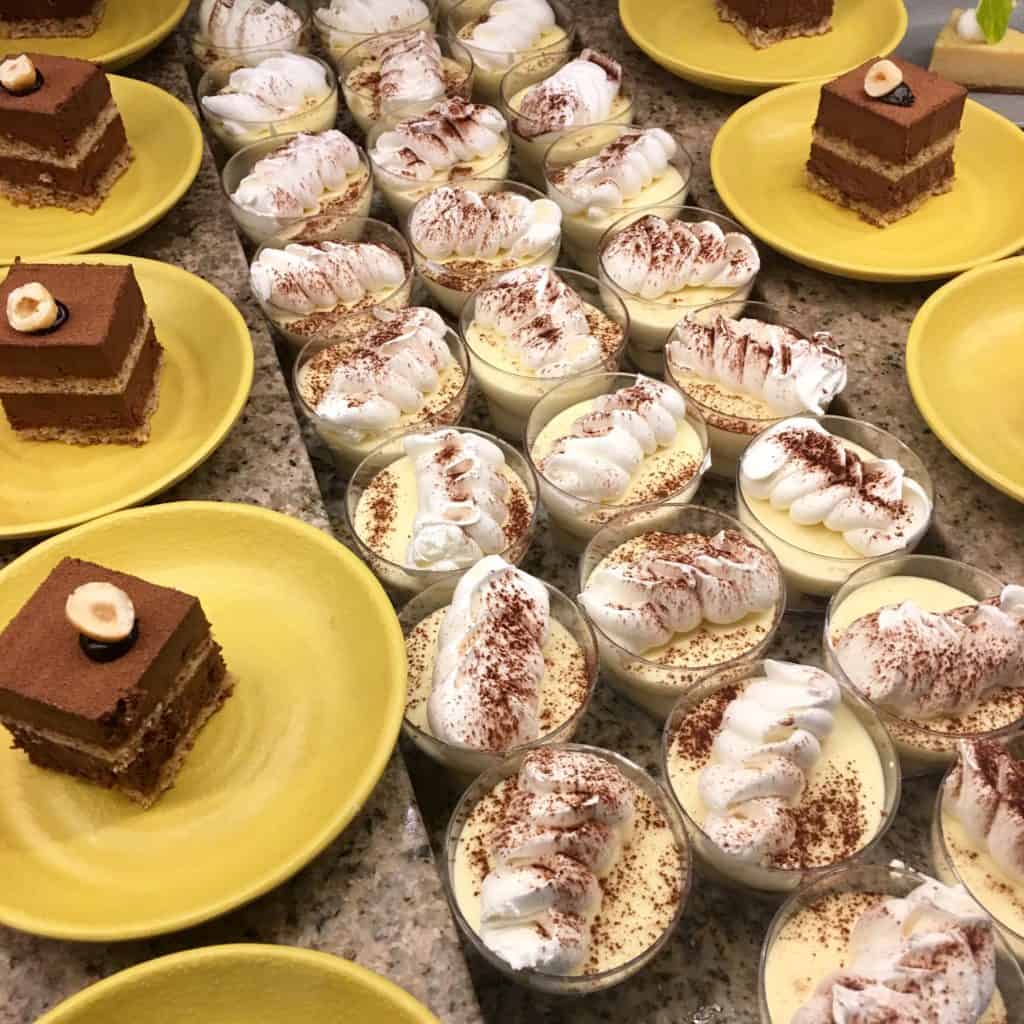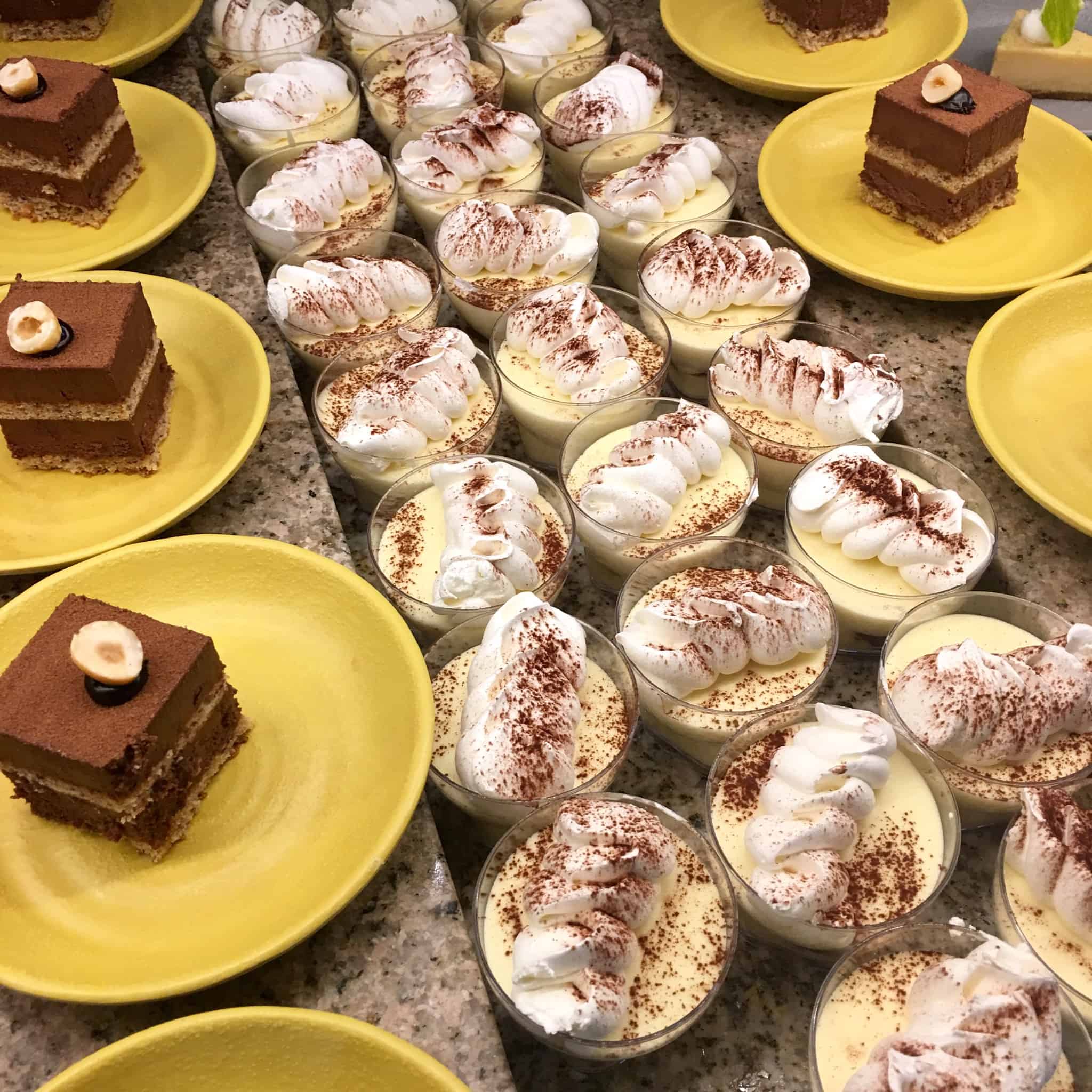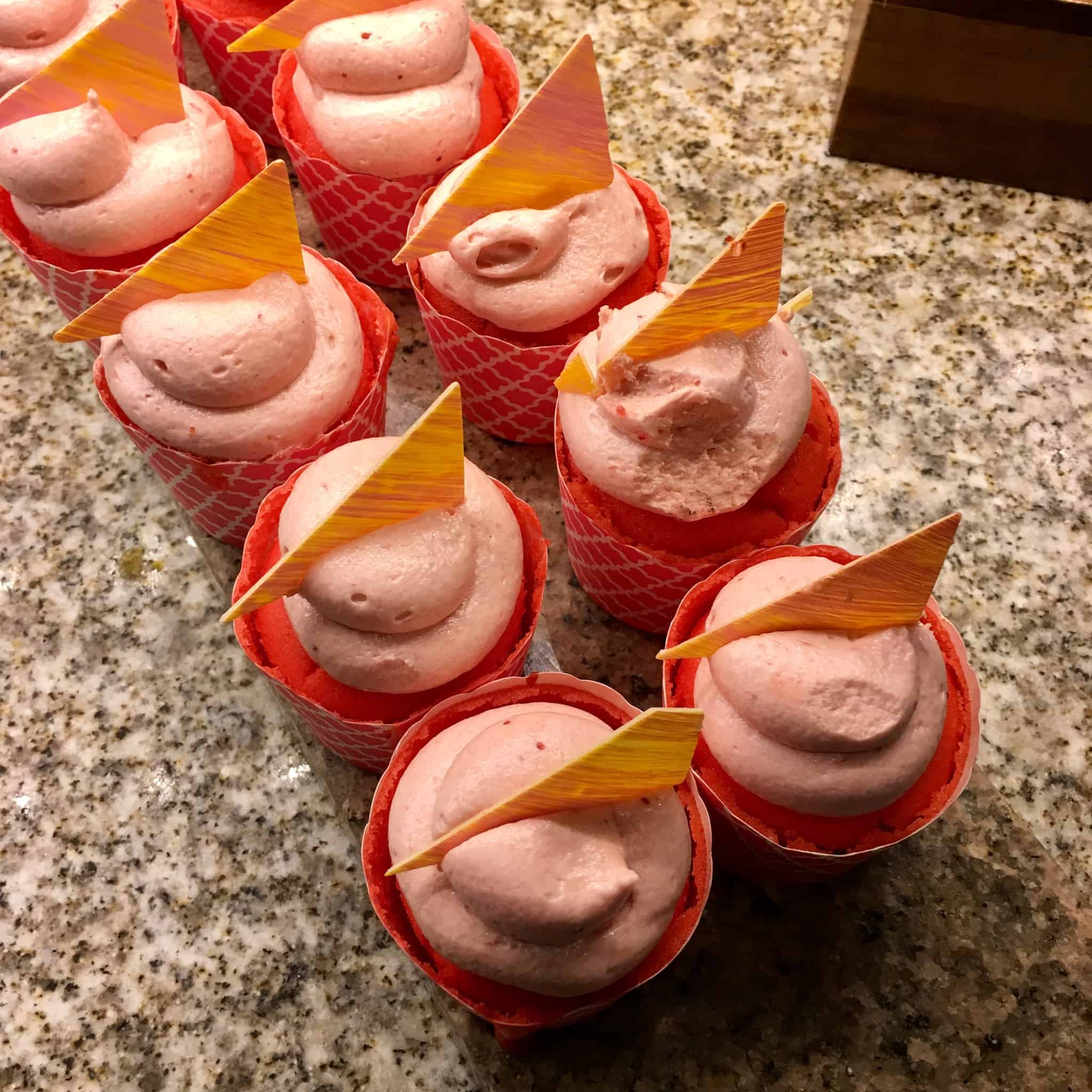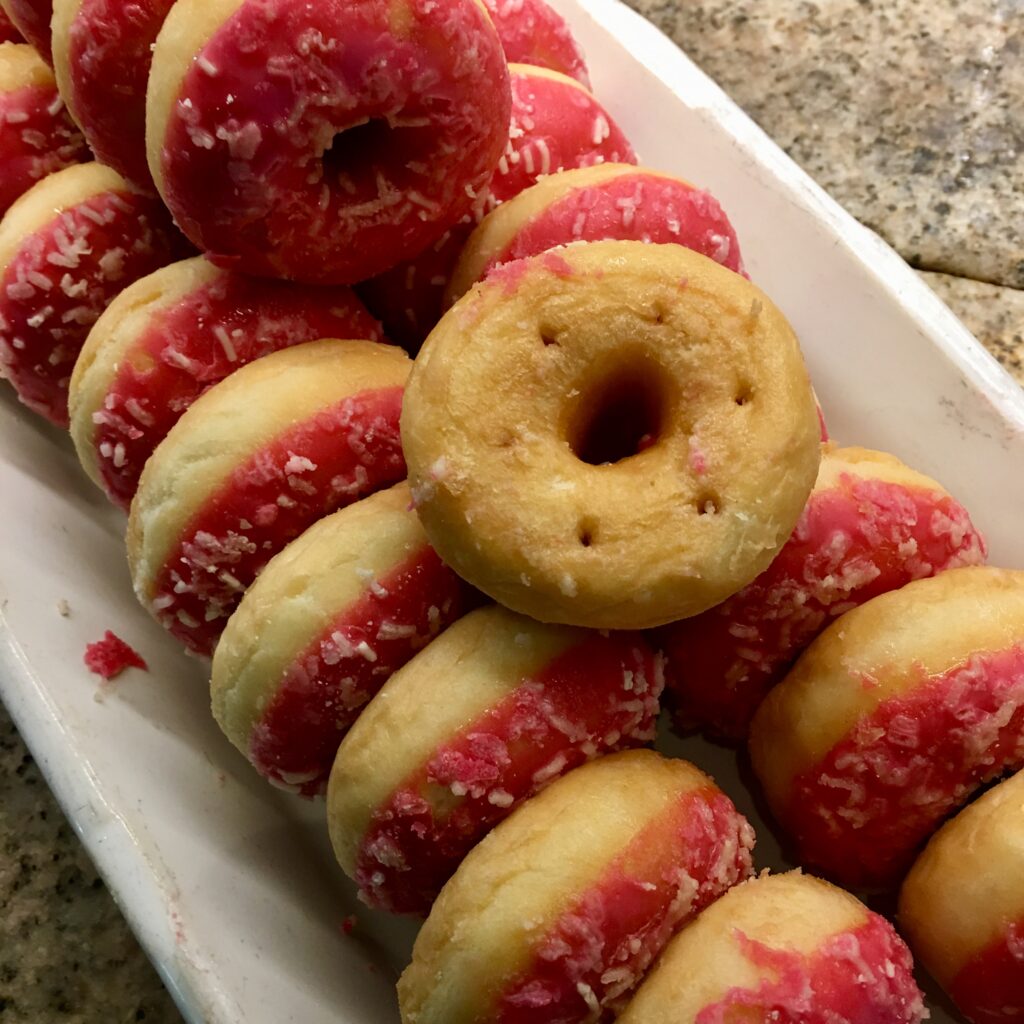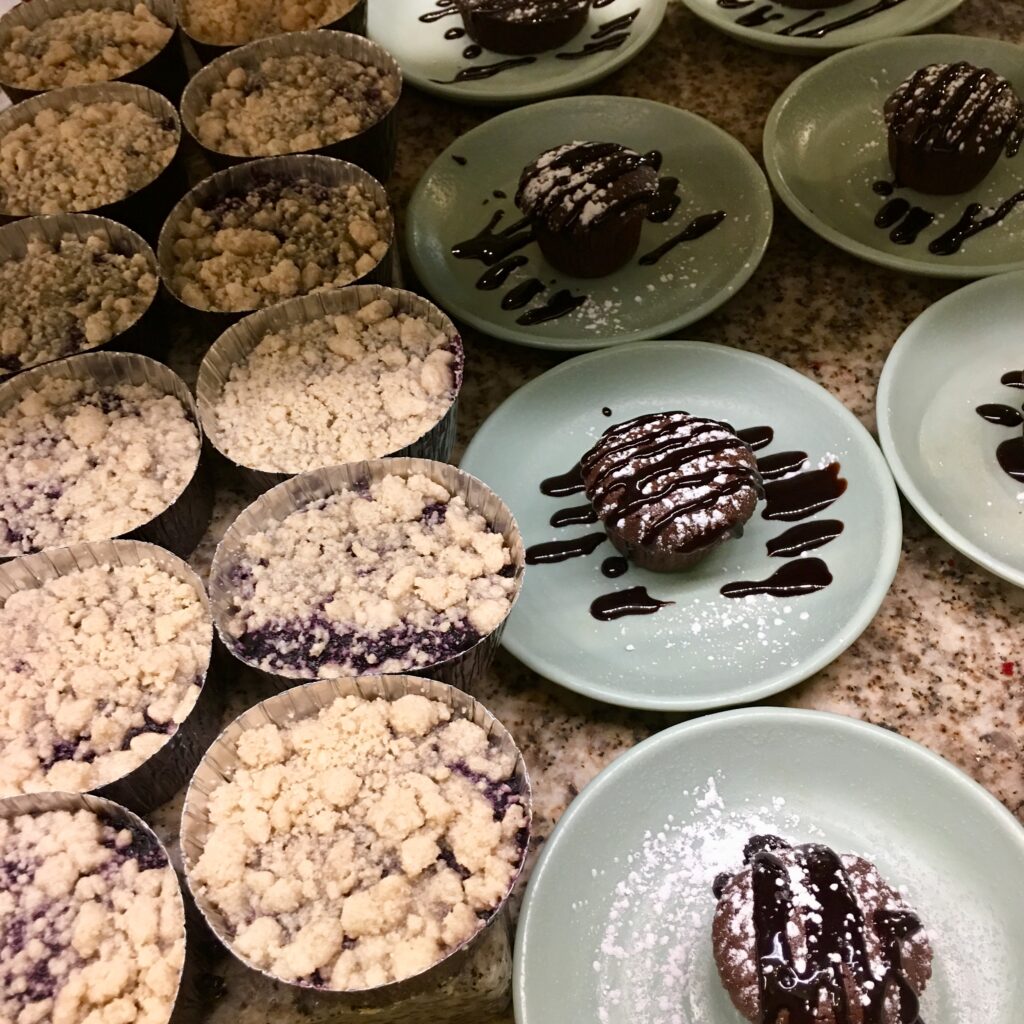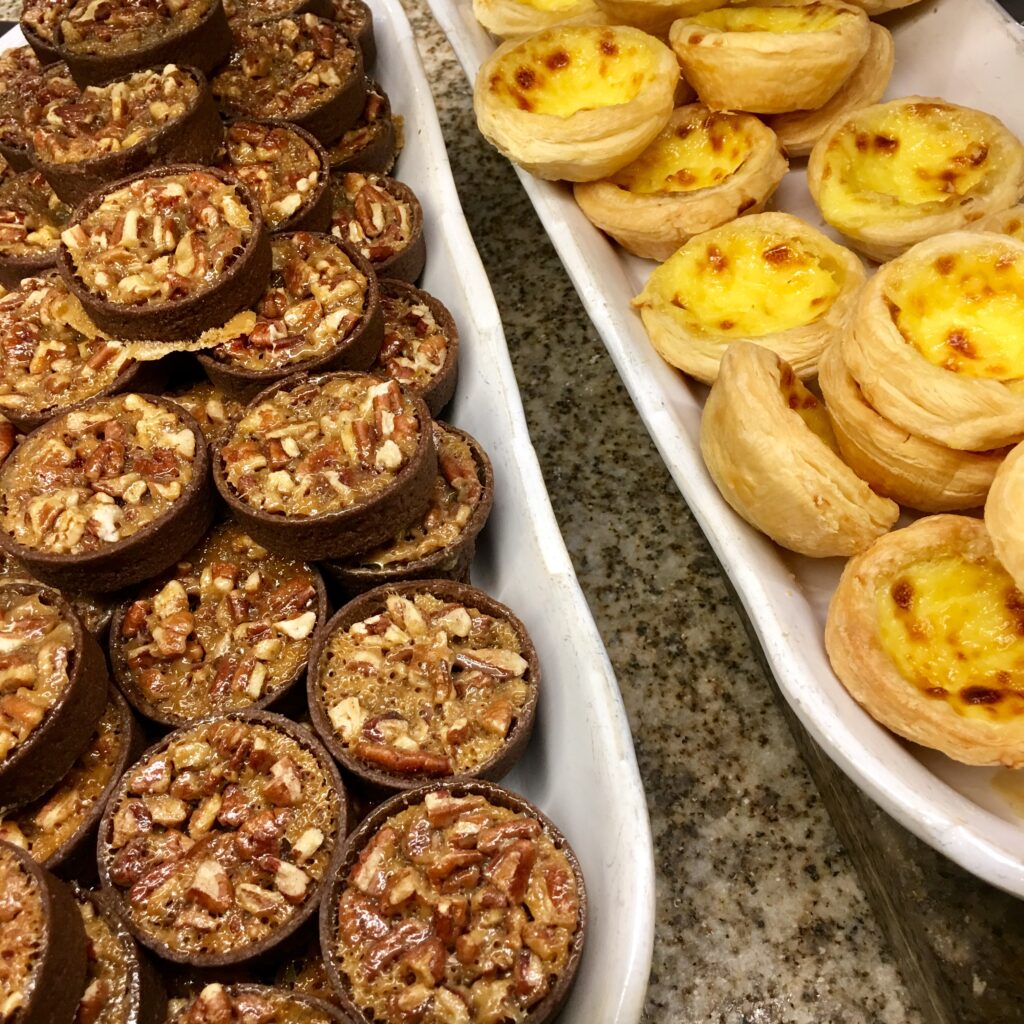 Is Bacchanal Buffet Worth the Money?
Even with a high price point, we think it's worth it. From a quality perspective, Bacchanal ranks among the best in Las Vegas alongside The Buffet at Wynn, The Buffet at Bellagio, and Wicked Spoon at Cosmopolitan.
Ultimately though, the answer to whether or not Bacchanal is worth it boils down to what you're looking for. If you're seeking a meal that offers a wide range of high-quality options, then this could certainly be for you.
If quality isn't as important, and you're content with decent, less original food options, I'd consider cheaper buffets like those at Luxor, Excalibur, or MGM Grand where you can save $20 – $30 per person when compared to Bacchanal.
Comparable in cost to other quality non-buffet restaurants, we feel Bacchanal delivers both value and a great experience.
Related: Buffet Options in las Vegas – A breakdown of what's open.