Key Points:
A mid-tier option, I found Excalibur's Buffet to have "OK" quality, albeit an unsurprising menu consisting of breakfast & lunch items.
I left neither blown away nor dissatisfied – While this could be a decent value for big eaters, I'll spend up for something fancier, or less for a better value like the Buffet at South Point going forward.
Excalibur's distinct castle facade has been a staple of the Las Vegas skyline since opening in 1990. Equipped with nearly 4,000 hotel rooms, Excalibur's accommodations are among the most budget-friendly on the Strip.
From an entertainment standpoint, Excalibur boasts over 100,000 square feet of gaming, an arcade, 4 heated pools, the "Thunder from Down Under" male revue, and even a medieval-themed dinner show.
I was recently in the neighborhood and decided to swing into Excalibur's brunch buffet and thought it would be helpful to share my experience.
Of course, I'll include plenty of pictures so you can determine for yourself whether or not The Buffet at Excalibur could be a good fit.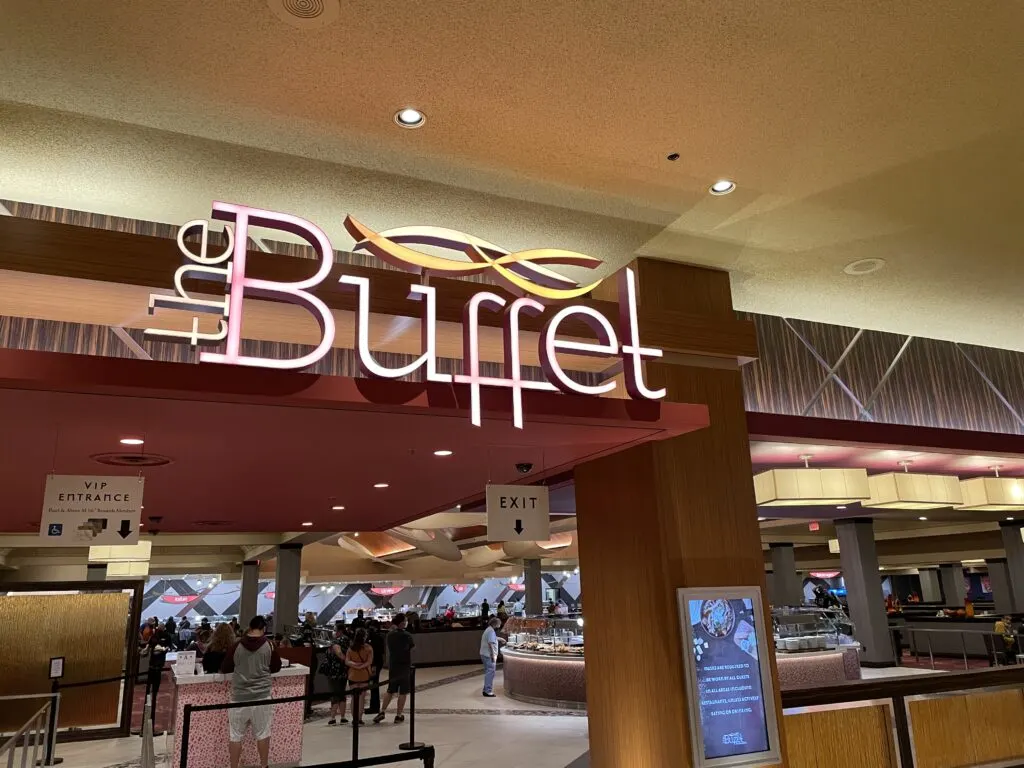 Excalibur Buffet Pricing and Hours
Excalibur's buffet is open daily for brunch, which runs from 8 am – 2 pm.
Weekday brunch (Monday – Thursday) costs $28.99 and the price jumps to $31.99 on weekends (Friday – Sunday).
Of course, things can change quickly. I'd recommend double-checking that info on Excalibur's website, here.
Excalibur Brunch Buffet Menu Items
As a brunch buffet, Excalibur offered a combination of both breakfast and lunch items.
On the breakfast side of the house, menu items included scrambled eggs, breakfast potatoes, cheese blintz & strawberry sauce, pancakes, French toast, biscuits & gravy, bacon, pork sausage, chicken apple sausage, eggs migas, chorizo potatoes, borracho bena, a yogurt bar, assorted fruit, and warm cinnamon rolls.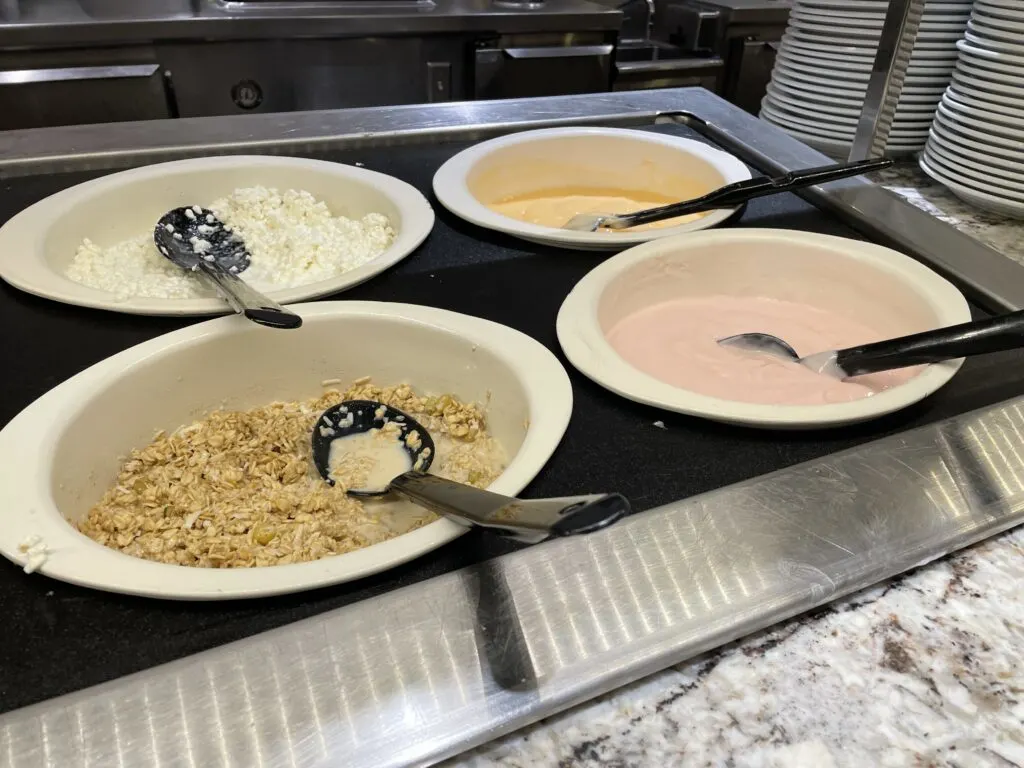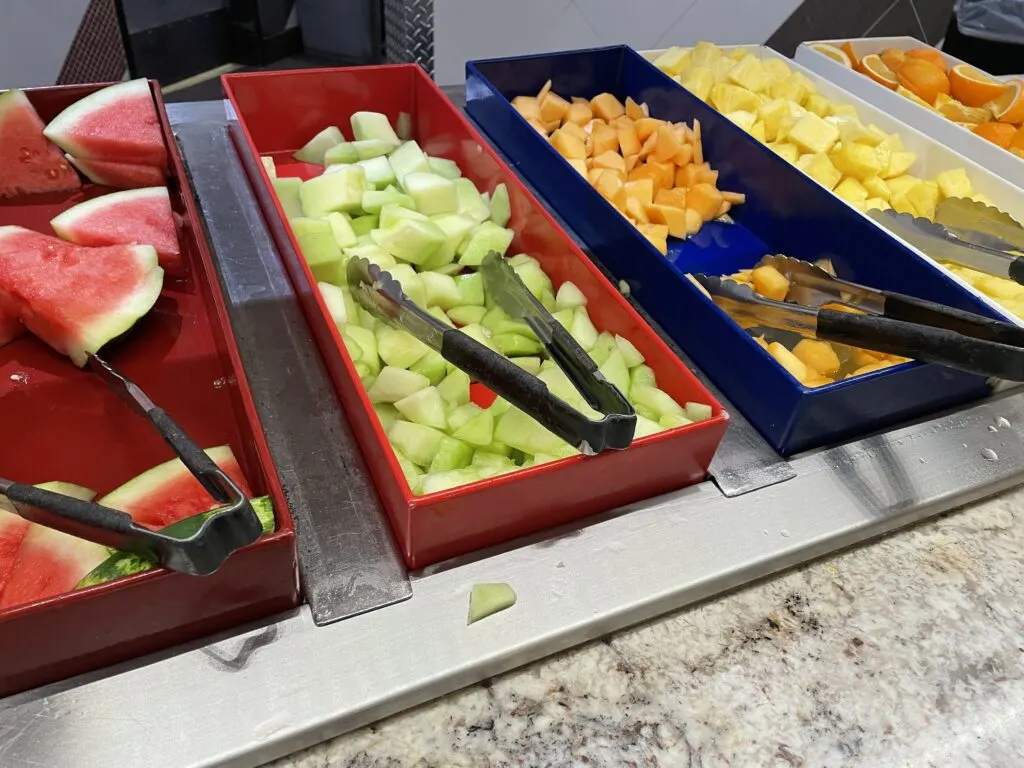 The most popular breakfast item by a wide margin was the made-to-order omelet station which allowed you to select your preferred meat, cheese, and vegetables.
There was also a live-action crepes station that also allowed guests to choose their preferred ingredients.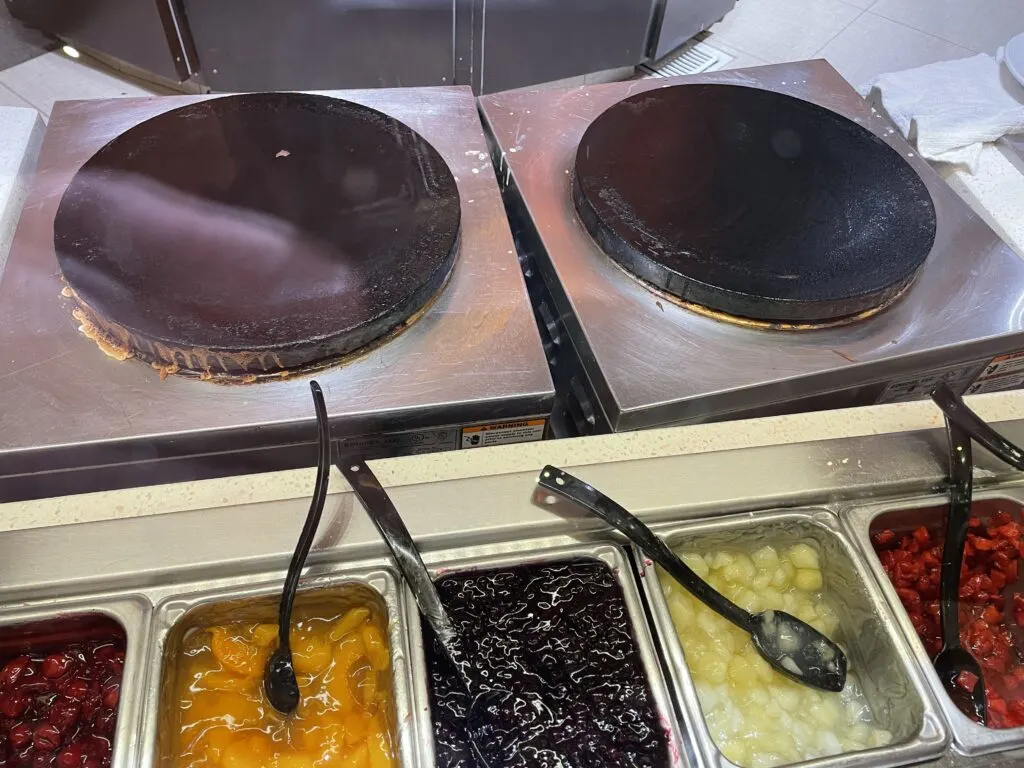 Cereals offered included Raisin Bran, Corn Flakes, SpecialK, and Rice Krispies.
Lunch selections included pizza, fried chicken, mac & cheese, mashed potatoes, peel & eat shrimp, mussels, beef birria, chicken tinga, pozole, rock fish Cuban sofrito, miso soup, spring rolls, orange chicken, sesame bok choy and shitake mushrooms, assorted sushi, a selection of pasta salads, and a salad bar.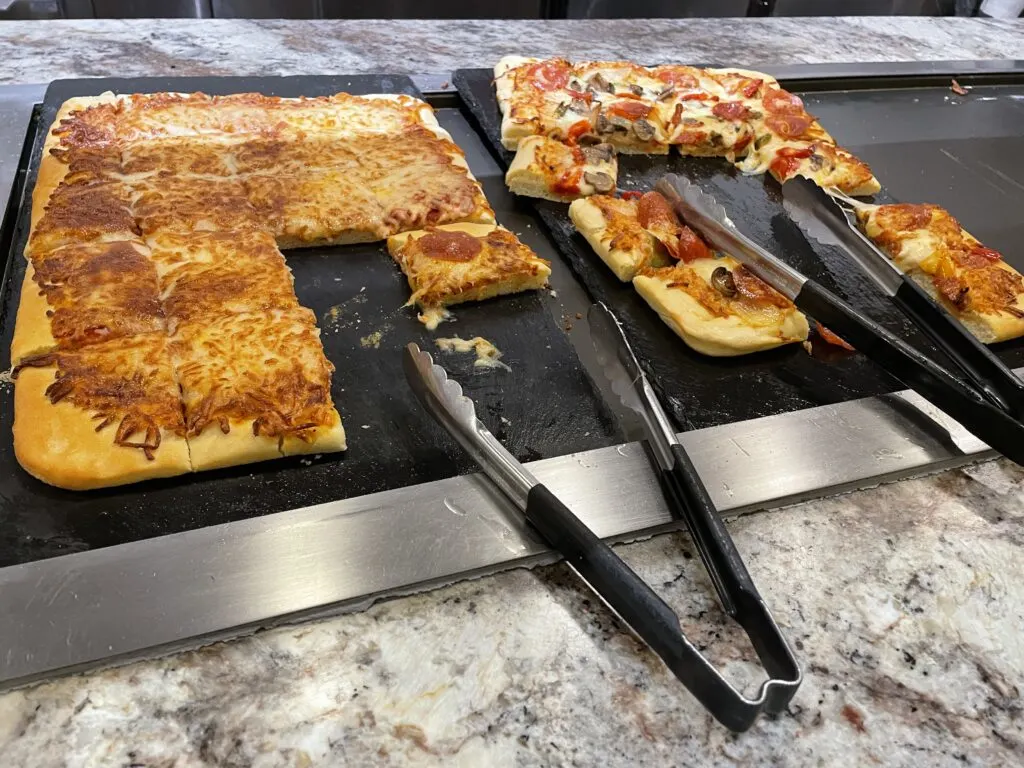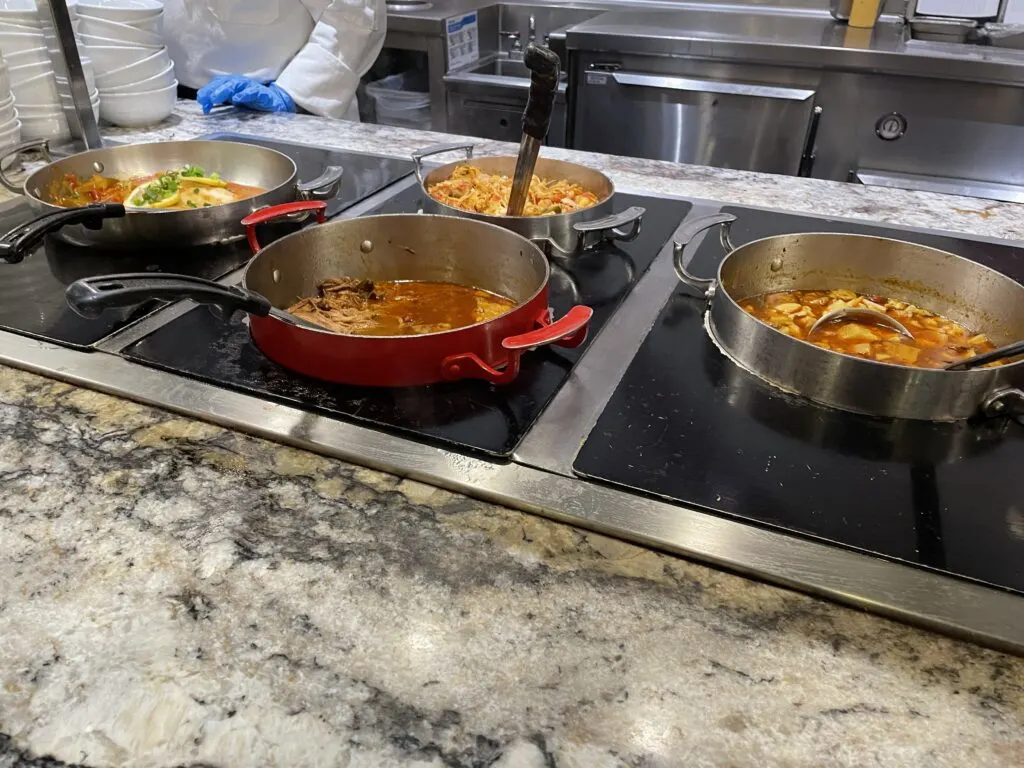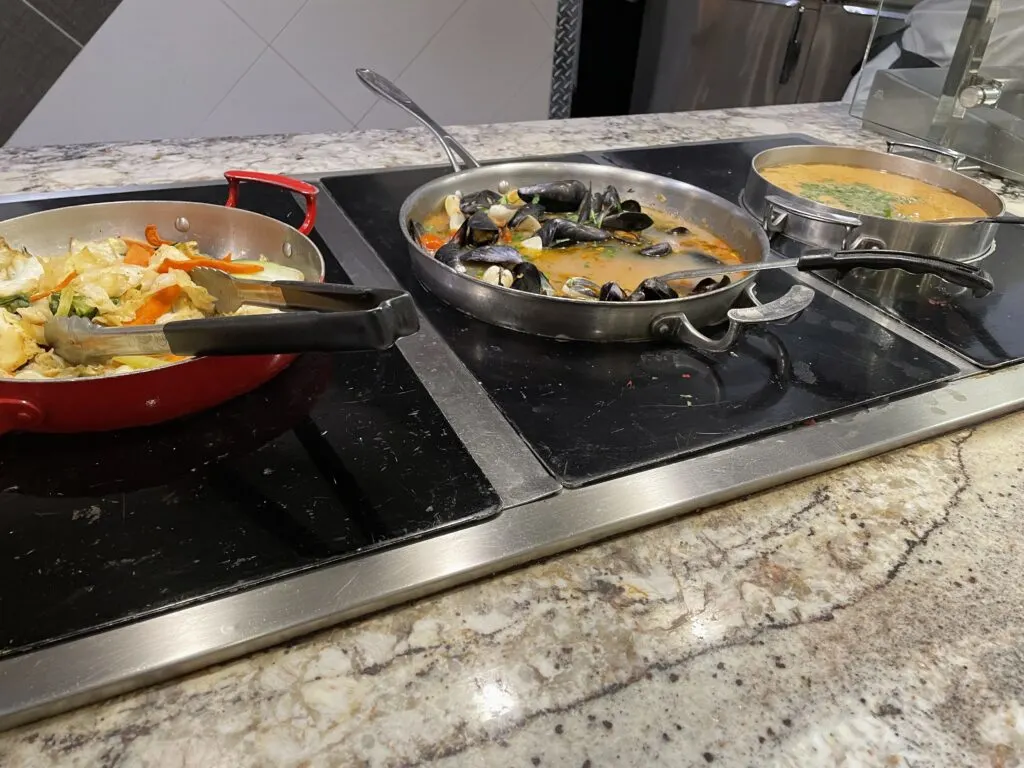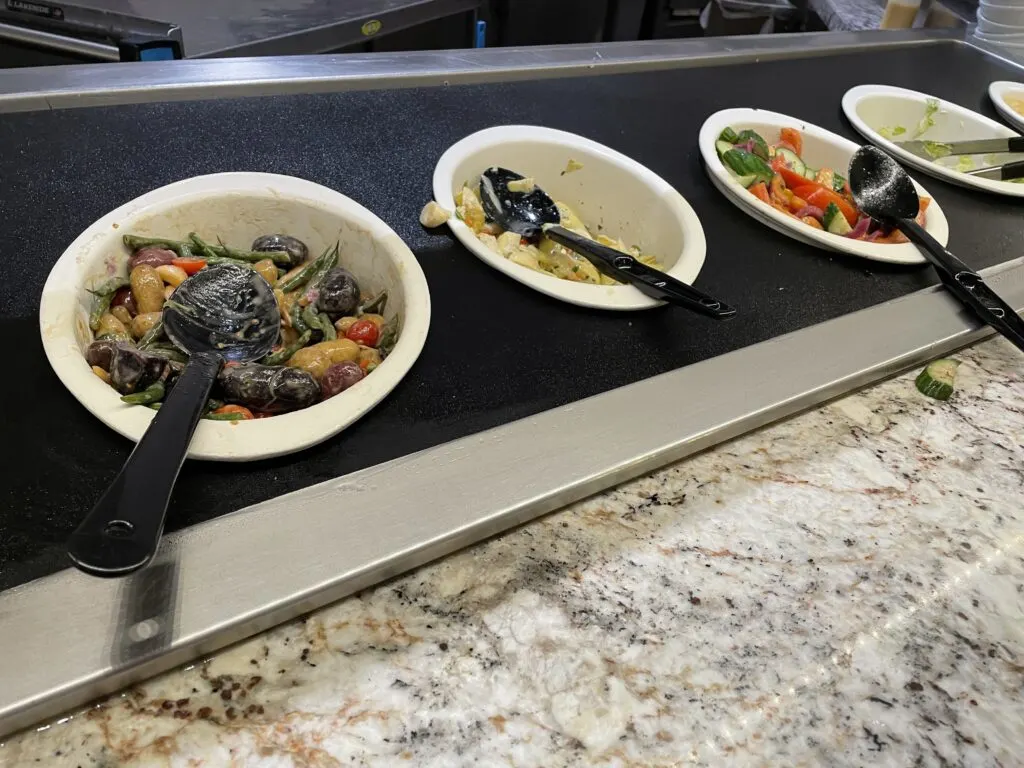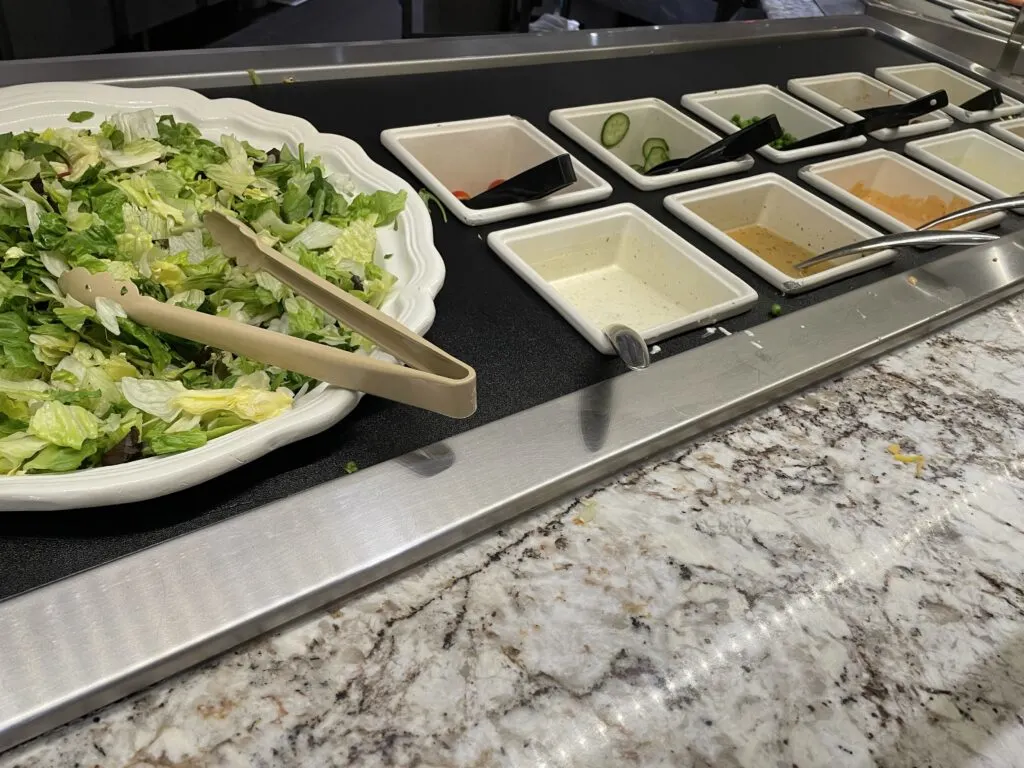 The carving station served smoke brisket, roasted turkey breast, leg of lamb, and various vegetables. Unfortunately, prime rib wasn't an option.
On the dessert front were a variety of cakes, cookies, and pastries. There was also a self-serve soft-serve ice cream machine with cones and toppings.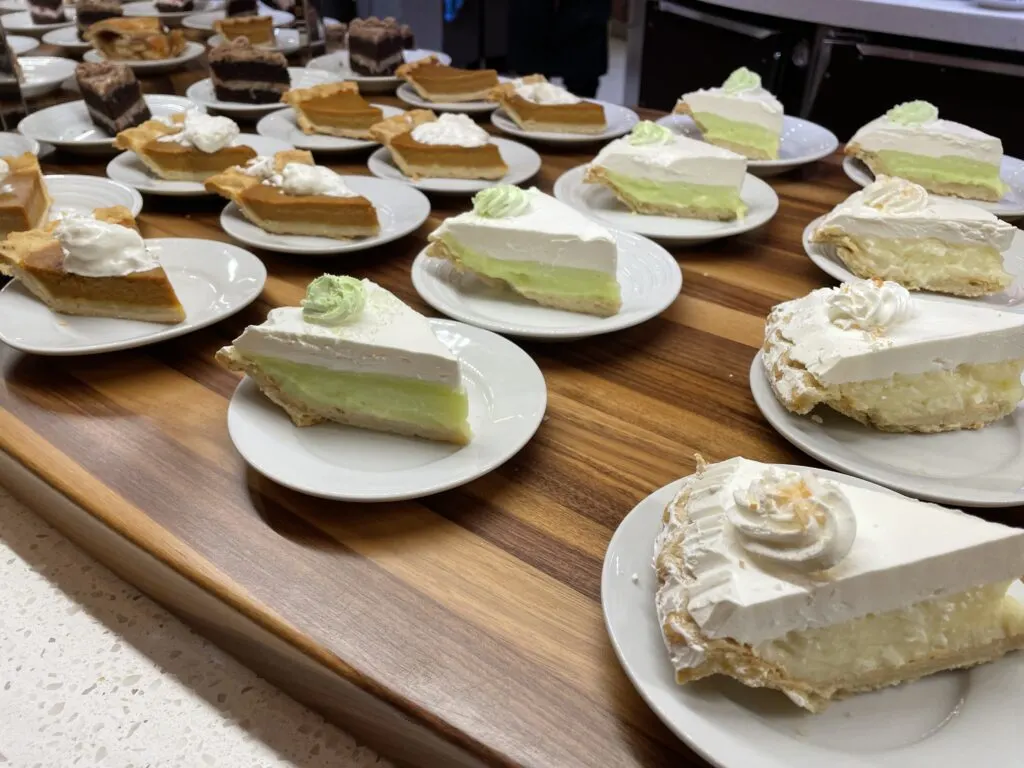 On the beverage front, the buffet offered self-serve Pepsi products, Bubly sparkling water, juice, milk, and coffee.
The Verdict – Is Excalibur's Buffet Worth Visiting?
I stopped in during the morning, so my focus was primarily on their breakfast offerings.
My first plate was comprised of scrambled eggs, bacon, breakfast potatoes, and sausages.
The sausages were flavorful and juicy, the best item on the plate by a wide margin. I was disappointed to learn that the breakfast potatoes lacked the explosion of flavor that I'd previously experienced at MGM Grand's buffet across the street. Seriously, MGM Resorts needs to export that recipe to all of their buffets across the city. The bacon was tasty, although a little crispy for my taste.
My second plate consisted of pancakes, French toast, a pastry, and a cinnamon roll. I'd describe everything as good, although nothing except for the cinnamon roll, which I grabbed 2 more of, could be described as exceptional.
Excalibur was very similar to my experience at Luxor's buffet the previous morning – I left neither disappointed nor amazed. The menu was basic and unsurprising, but the quality was acceptable. I left satisfied.
When it comes to buffets in Vegas, I tend to personally prefer options on the extreme ends of the price and quality spectrum. Essentially, I'd rather spend more for an upscale experience at places like The Buffet at Bellagio, The Buffet at Wynn, Wicked Spoon, or Bacchanal at Caesars to gain access to unique menu items and higher quality. High-end buffets also still serve prime rib and crab legs which tend to be my go-to items.
I also enjoy trying to get bang for my buck on the other end of the price spectrum at places like Main Street Station downtown, or at South Point, a cheap buffet that still serves prime rib nightly during dinner.
For me, mid-tier buffets like the one at Excalibur are stuck in a purgatory of sorts in which they can't be considered cheap but also don't get me excited with unique items or enhanced quality.
Ultimately, If you're in the area and are looking for variety and a lot of food for your money, then The Buffet at Excalibur could represent a great deal, it just isn't my top pick. Hopefully, the pictures above were able to help you determine if it could be a good fit for you and your group!
Related: A full breakdown of buffets open in Las Vegas and the cheapest buffets on the Strip and downtown.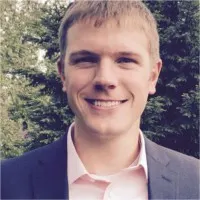 I'm a former software salesman turned Vegas aficionado. While the craps table is my preferred habitat, I pull myself away to explore new attractions, shows, restaurants, and outdoor activities around Las Vegas with the intent of sharing my experiences.
Ultimately, I just want to help folks plan a better trip and save a few bucks in the process.