Key Points:
Yes, you are required to pay resort fees at Las Vegas hotels that charge them, although there are a few exceptions.
Exceptions can include gambling enough to have them comped, booking a condo property, staying at one of the few hotels that don't charge a fee, or complaining about an aspect of your stay.
Most Las Vegas resorts on the Strip charge a $30-$45 dollar per night resort fee, payable when checking out. Especially among visitors unfamiliar with Las Vegas, the resort fee bill can be a rude awakening.
By charging this separate fee, Las Vegas resorts are able to make their properties look less expensive on online travel agency websites (OTA's) like Hotels.com, Orbitz, Travelocity, etc. As an added bonus, resorts avoid paying OTA's a commission on that part of the rate as it's billed directly to the customer.
Are guests required to pay resort fees in Vegas? Is there any way to avoid paying resort fees?
Although there are a couple of ways to avoid paying resort fees, the vast majority of us will end up tucking our tails and paying them.
Although there's plenty of misinformation on the internet about the legality of resort fees, both resorts and OTAs now do a good job of communicating the fee's existence upfront at the time of booking.
It's difficult, if not impossible, to make the argument that resort fees are "deceptive" or "hidden" at this point – because they're not.
See Also: See Every Las Vegas Resort's Resort Fee.
How to Avoid Resort Fees in Las Vegas
Book at a hotel Without Resort Fees
There are a few notable hotels in Las Vegas that don't have resort fees.
Casino Royale on the Strip, as well as 4 Queens and Binion's downtown, don't charge a fee.
Treasure Island also allows you to avoid paying the resort fee if you book through their TV Ad Special specifically.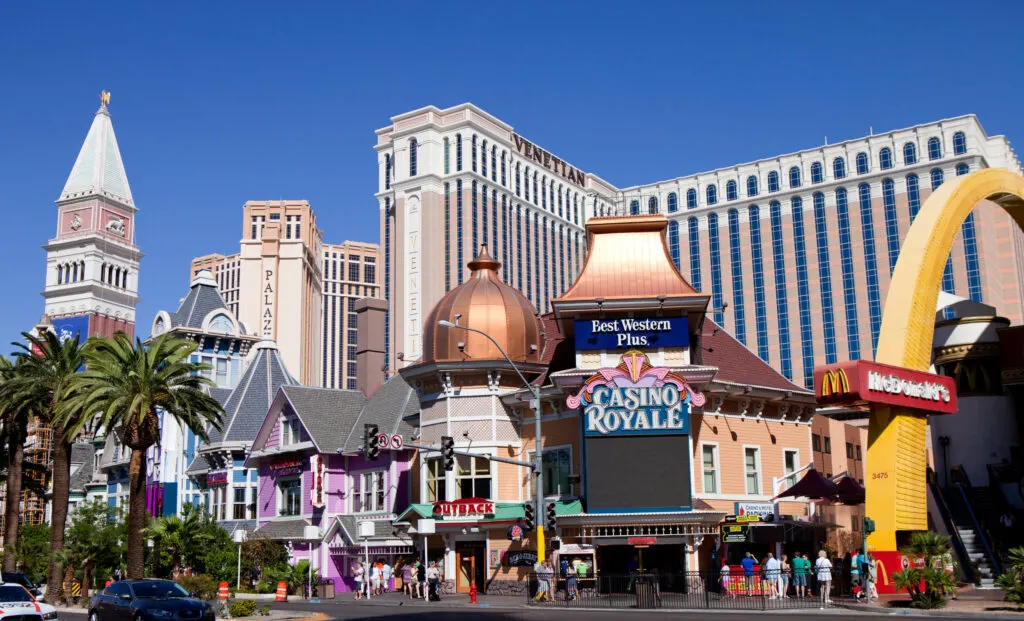 Rent a Condo Directly From the Owner
Renting an owner-operated condo will sometimes provide the opportunity to skip resort fees without sacrificing the resort experience. These types of rentals also commonly offer unique amenities like a full kitchen, balcony, etc.
Note that you'll want to read the listing carefully to ensure your option is one that doesn't require fees. This is usually highlighted in the listing description as it's a coveted perk.
You can see a full breakdown of available condos for your dates, here, at TripAdvisor.
Spend up in the Casino
For those staying at either a Caesars or MGM property, resort fees can be avoided if you've earned Diamond status (Caesars) or Gold status (MGM) within their respective loyalty programs.
If the property doesn't offer a blanket resort fee waiver policy based on tier status, I'd recommend connecting with a casino host or loyalty desk employee at the tail end of your stay. They'll be able to gauge if the fee can be nullified based on your play.
Here's the deal – If your gambling activity entitles you to a resort fee waiver, you've almost certainly lost a LOT more than the fees would have cost to begin with. If you plan to gamble big anyway, great, but never chase comps by gambling outside of your comfort zone.
The Founder's Card
Although this credit card comes with a lofty $595 annual fee, a key benefit of the Founder's Card is the ability to instantly level up to Diamond status within the Caesars Rewards program.
Since Diamond-level loyalty members can skip resort fees at properties within the Caesars portfolio, the card could make sense for frequent visitors.
Point out a Deficiency
Numerous visitors have been successful in getting their resort fees waived by complaining to the front desk about a deficiency in their hotel room.
Things like soiled sheets, A/C units on the fritz, bug infestations, and similar issues could be your ticket to getting out of Las Vegas resort fee-free.
Ensure you ask directly for a resort fee waiver after pointing out your issue if the hotel employee doesn't offer it up on their own.
Unfortunately, this resort fee-saving strategy usually means that your trip has hit a snag at some point, however, it's worth mentioning.
Can You Refuse to Pay Resort Fees in Vegas?
No, however, if going "full Karen" as the kids say nowadays is your goal, then give it a shot. I personally haven't tried it, nor will I.
As mentioned, resorts do a good job of communicating the existence of resort fees at the time of booking nowadays. To me, refusing to pay resort fees is akin to arguing about the cost of a cucumber to the cashier at Wal-Mart. You're going to lose.
For what it's worth, there are people out there on the internet (take it with a grain of salt) that say refusal to pay has worked for them. I don't buy it. But like my Dad always said, "The worst thing that can happen is they say no"… If you go this route, be ready to tuck your tail and hand your credit card over.
Ultimately, the answer for most guests to the question "Do you have to pay resort fees in Vegas?" is yes.
The only real way to avoid them is to book at one of the few properties that don't charge them, or be a big spender in the casino and either earn waived fees through tier status or by talking to your casino host.
I'd recommend simply figuring the resort fee into the nightly rate when comparing your hotel options in Las Vegas. Even with the fee, Las Vegas hotels are a STEAL when compared to what equivalent rooms go for in other major cities like Chicago, New York City, Orlando, etc.
See Also: Find the loosest slots in and around Las Vegas – Based on data from the Nevada Gaming Commission.
Feature Image: ©nata7777/123RF.COM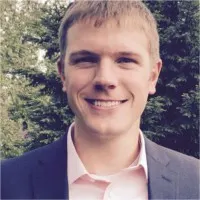 I'm a former software salesman turned Vegas aficionado. While the craps table is my preferred habitat, I pull myself away to explore new attractions, shows, restaurants, and outdoor activities around Las Vegas with the intent of sharing my experiences.
Ultimately, I just want to help folks plan a better trip and save a few bucks in the process.