MGM Grand is a sprawling resort with an abundance of dining, gaming, and entertainment options. With just over 5,000 hotel rooms and 170,000 square feet of gaming, MGM Grand is the biggest hotel in Vegas. '
Originally opening in 1993, MGM Grand initially sported a Wizard of Oz theme which has been discarded over the years. Even sans theming elements, there are plenty of things to do at MGM Grand and nearby in Las Vegas.
Things To Do at MGM Grand Las Vegas
Check out KA: A production featuring a cast of 80 performers, KA will blow you away with the aerial acrobatic stunts and feats that Cirque du Soleil shows are known for. The show's name is inspired by the Egyptian belief in "an invisible spiritual duplicate of the body that accompanies every human being throughout this life and into the next".
Look, I don't know what that means, but I do know that you'll be sincerely impressed by the acrobatics and stage effects of this show. You can buy tickets in advance with: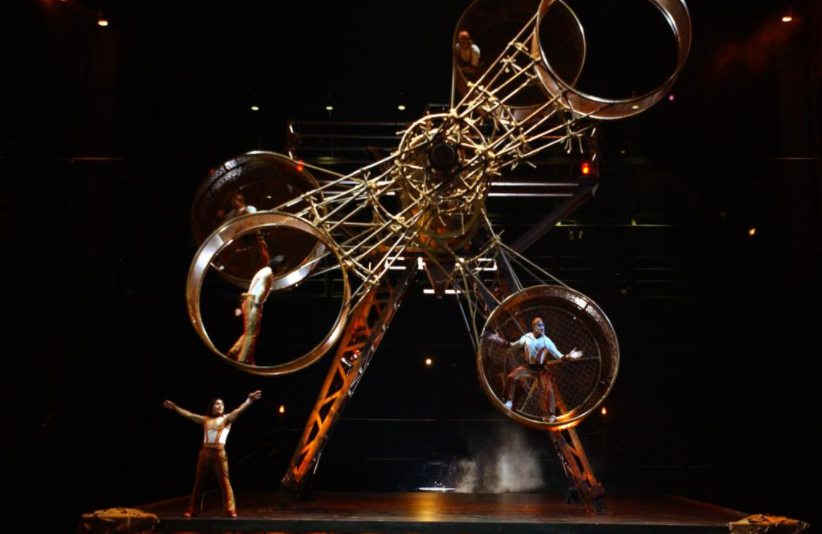 Swim in an elaborate pool: MGM Grand's pool complex spans 6.6 acres and is comprised of 5 separate pools and hot tubs. My favorite aspect of the pool complex though is the lazy river which allows guests to slowly float their day (or hangover) away.
For those not scared off by chilly temperatures (I'm looking at you Canadians and midwesterners), MGM Grand also keeps a small portion of their pool open in the winter.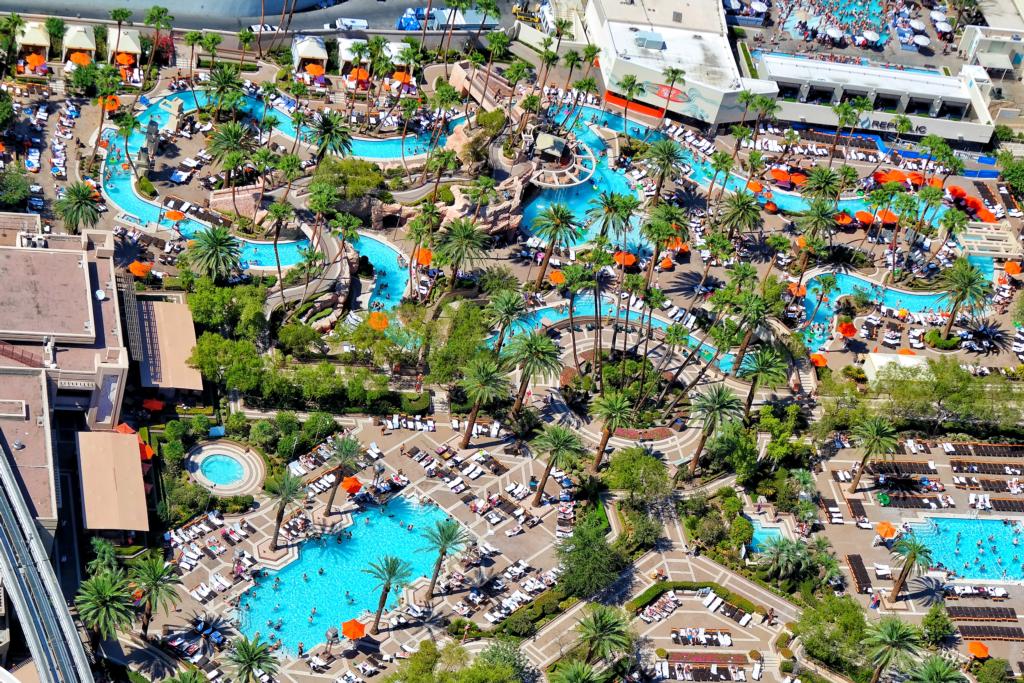 Brad Garrett's Comedy Club: If a comedy show is on your list of things to do in Vegas, check out Brad Garrett's Comedy Club at MGM Grand where an assortment of comics perform nightly. Brad Garrett, known for his role in "Everybody Loves Raymond", is typically not at the club, but does make frequent appearances. Tickets range from $39 – $79 depending on who is performing.
Tickets can be purchased in advance with the:
See the Jabbawockeez: Appropriate for all ages, the masked Jabbawockeez have been delighting audiences for years with their choreographed dance routine. Tickets can be purchased with the: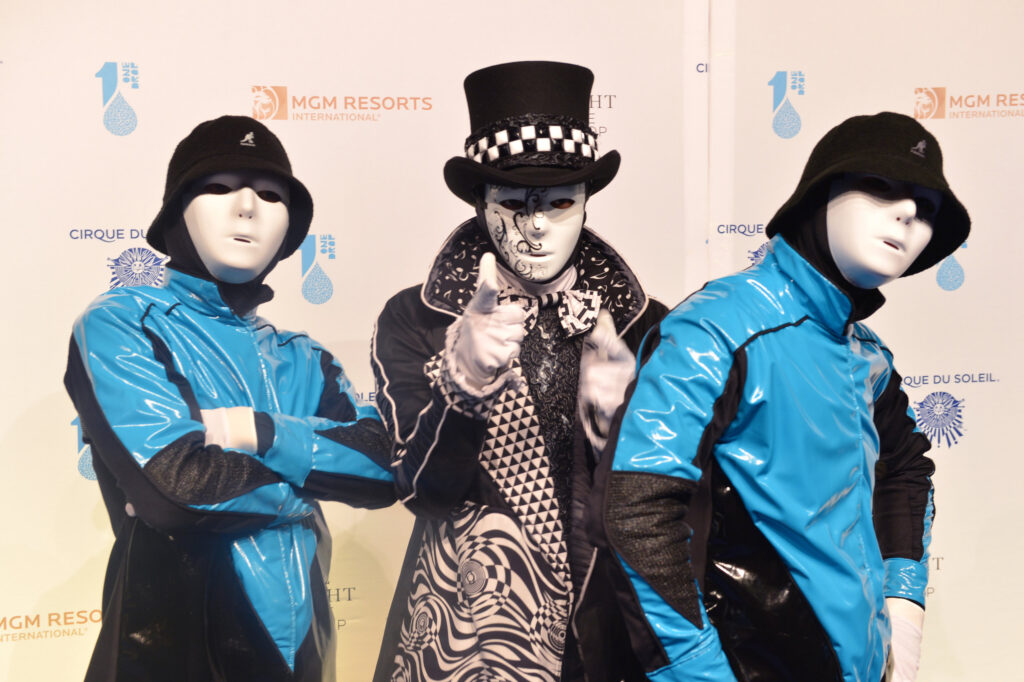 David Copperfield: One of the most recognizable names in magic calls MGM Grand home. Earning 4.5/5 stars after 2,400+ guest reviews on Vegas.com, it's safe to say "The greatest illusionist of our time" also has one of the best magic shows in Vegas. Tickets are available in advance both with the:
Level Up: A portion of MGM Grand's casino designed to attract a younger crowd, Level Up offers games like shuffleboard, pool, Pac-Man, and bubble hockey in a sports bar-like environment.
Level Up also incorporates newer "skill-based" slot games into the space.
For those unfamiliar, I'd describe skill-based slot games as offering gameplay similar to that of a video game, although they rarely reward actual player skill. Think of them as a more interactive version of a traditional slot machine.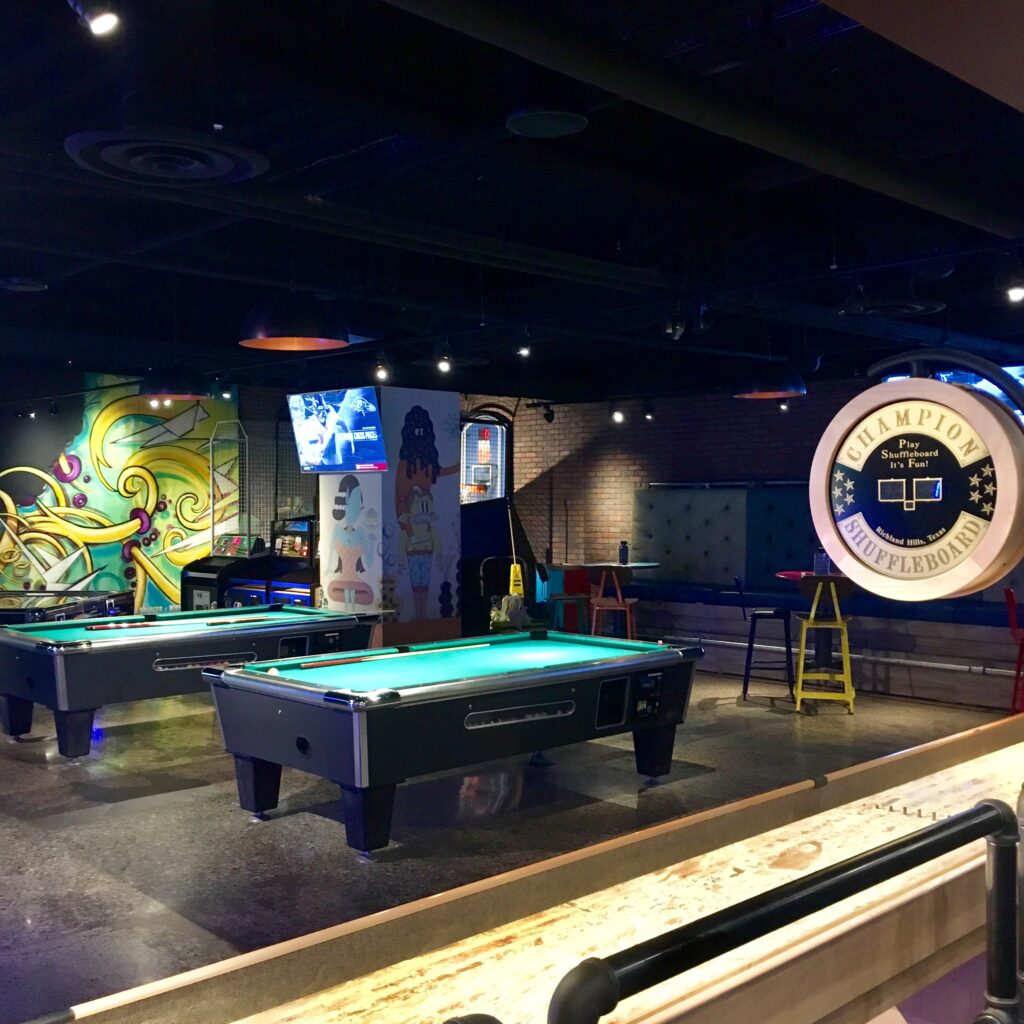 The Hunger Games: The Experience: Displaying movie props, costumes, and a behind-the-scenes look at the technology that brought The Hunger Games to life on the big screen, this experience may be an option for fans of the hit franchise.
As part of the experience, guests will have the chance to participate in virtual archery training on a 60-foot wide screen, and test their knowledge of The Hunger Games as part of the exhibit's "Capitol TV Trivia".
CBS Television City: Looking for free things to do at MGM Grand? Have some time to kill? Stop by CBS Television City to be part of a focus group that provides feedback on TV show episodes that have yet to be released.
Participants should plan to budget about an hour of time for the screening and subsequent survey. As a thank you, participants are given a coupon book with money-saving offers.
Eat at MGM Grand's Buffet: While the Buffet at MGM Grand doesn't rank among the fanciest in Vegas, it offers quality food options at a comparatively inexpensive price point.
I recently stopped in for brunch and found it to be a rock-solid value. See my full Buffet at MGM Grand Review here.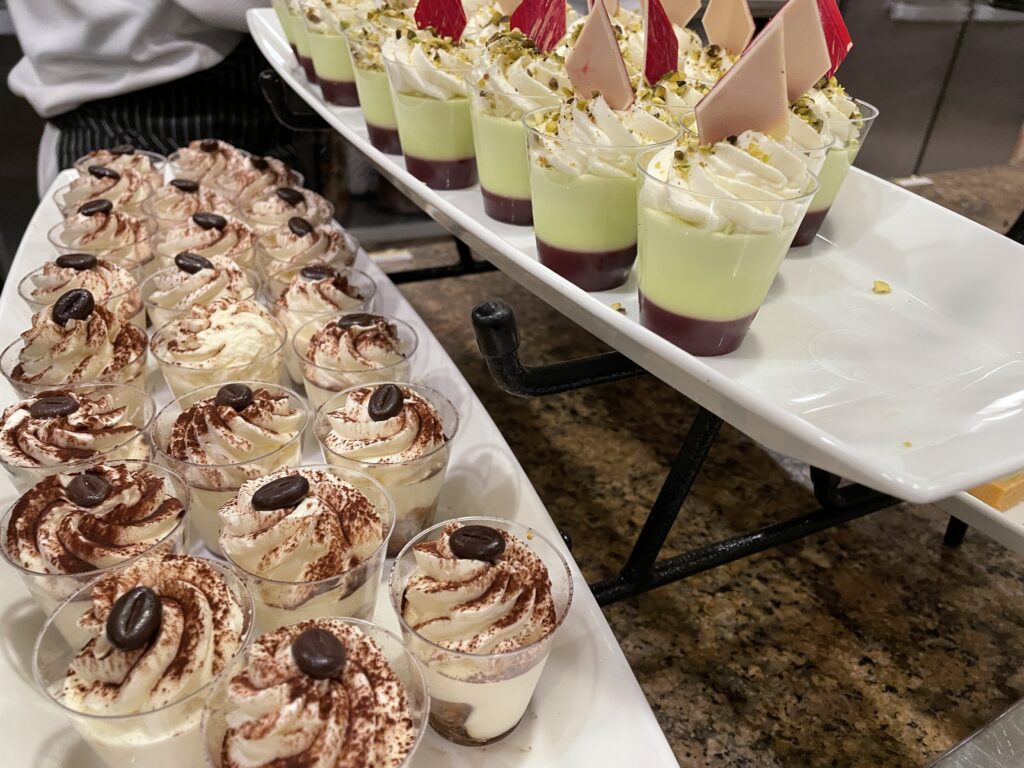 Ideas For Things to do Near MGM Grand Las Vegas
Topgolf: Topgolf is located right behind the resort and is MUCH more than a simple driving range.
In addition to competitive and social golf games, Topgolf has a gorgeous 2-level pool that is free to access whether you're golfing or not.
The venue also offers 5 bars, some with bar-top gaming, and yard games like cornhole which are free to play. Even if you don't golf, Topgolf is a blast.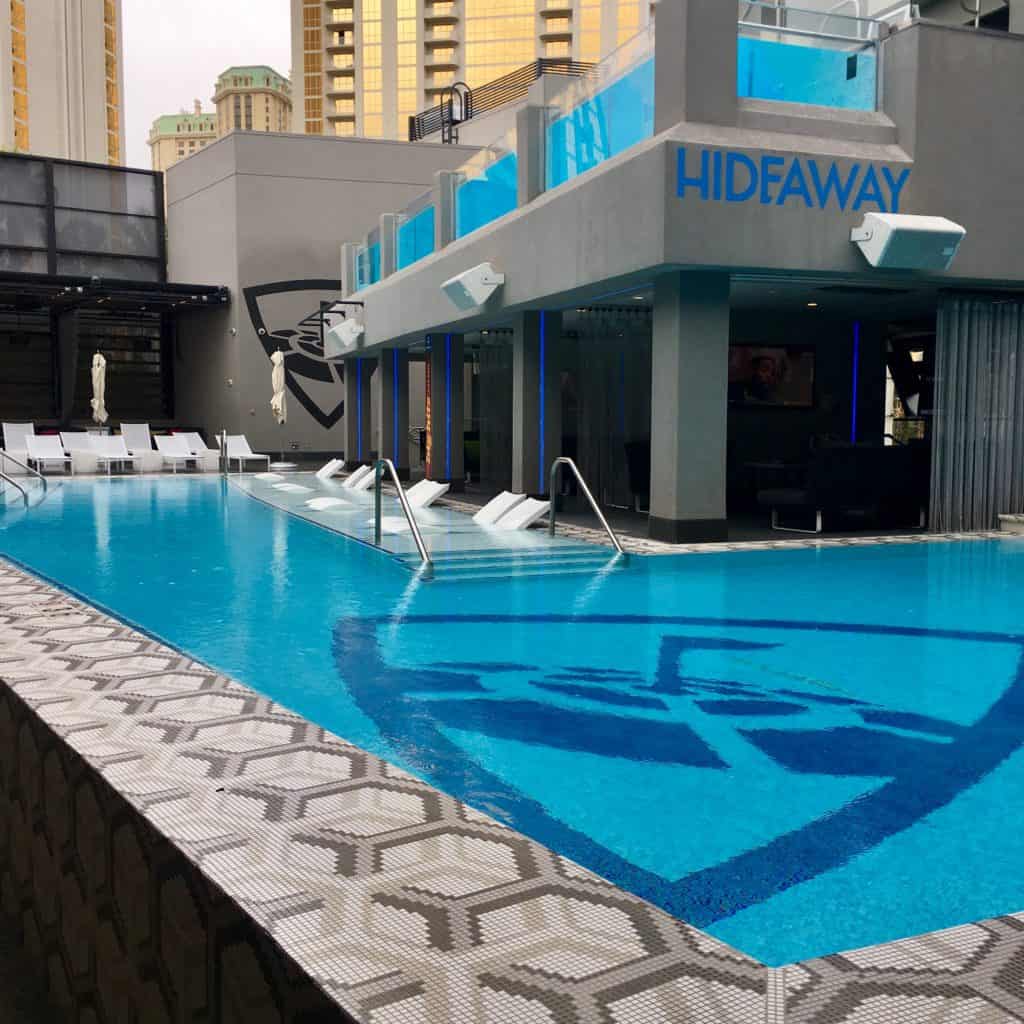 Rollercoaster and a Slice at NYNY: Take a spin on The Big Apple Coaster at New York New York, which is an aggressive, upside down, wild ride across the street from MGM Grand. After your ride, stop in at Sirrico's and grab one of the best slices of pizza in Vegas. Cheap and satisfying.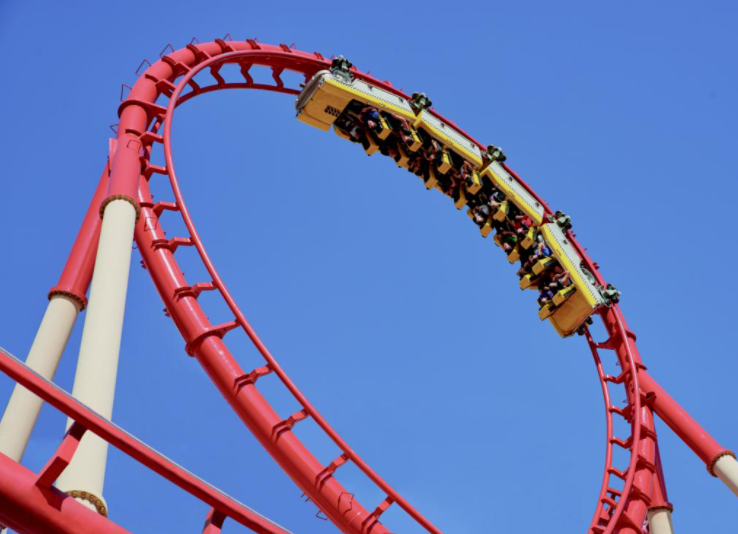 Dueling Pianos: Sing, or scream, along with the dueling pianos at Times Square Bar at NYNY nightly.
I'dsuggest snagging a spot at one of the video poker machines on the outside of the bar facing in. That will allow you the opportunity to enjoy the show while drinking free all night (provided you're gambling).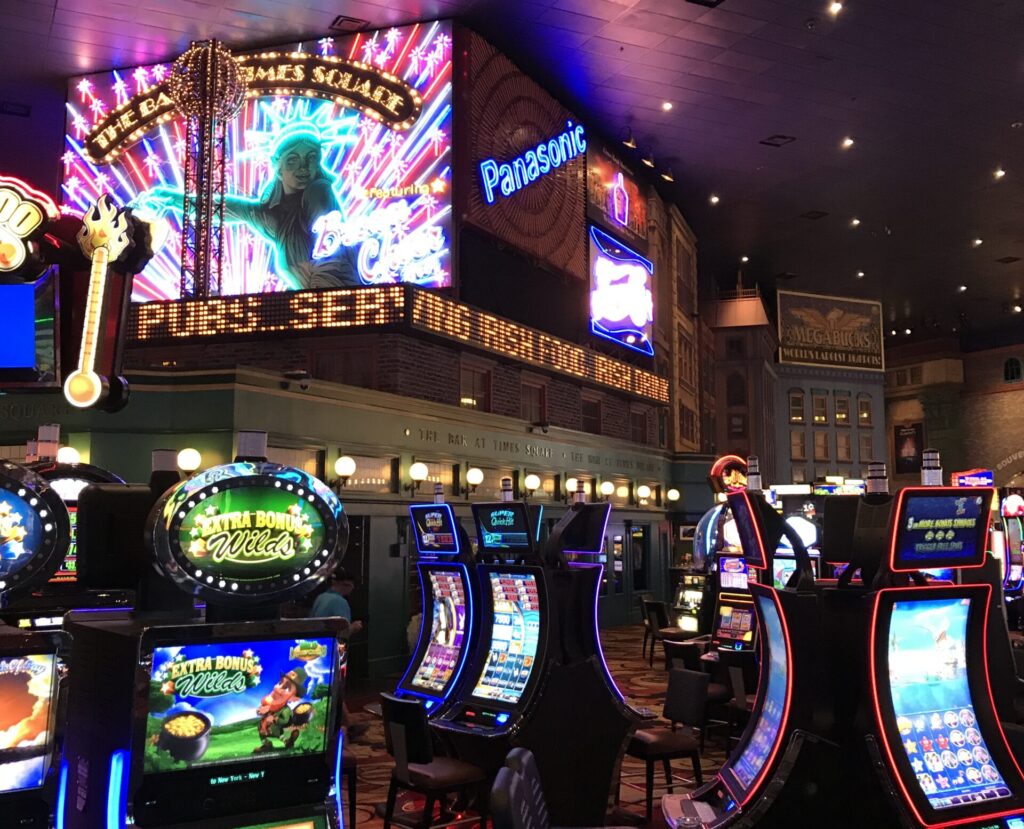 Walk The Miracle Mile: Among my favorite things to do near MGM Grand is walking through the Miracle Mile Shops at Planet Hollywood to take advantage of cheap food deals and the numerous happy hour offers.
If value on the Strip is what you seek, it's tough to beat Planet Hollywood.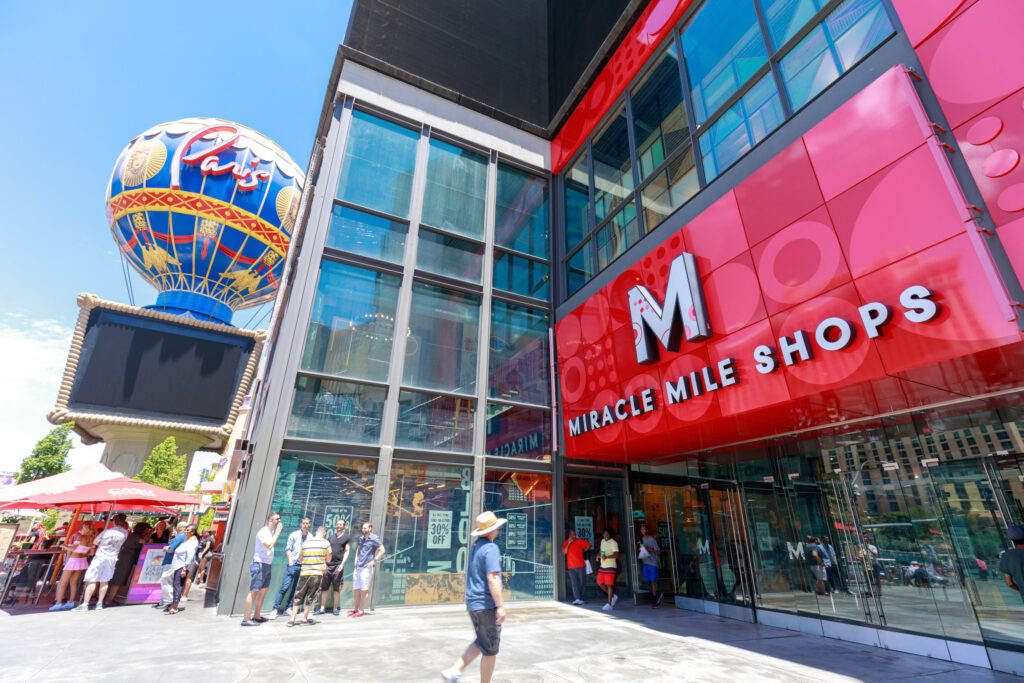 Smoke-Free Gaming: Park MGM, located across the street, is the first Las Vegas casino to go smoke-free.
While there, grab a bite at Eataly, a beautiful market-themed food hall with a diverse set of culinary offerings.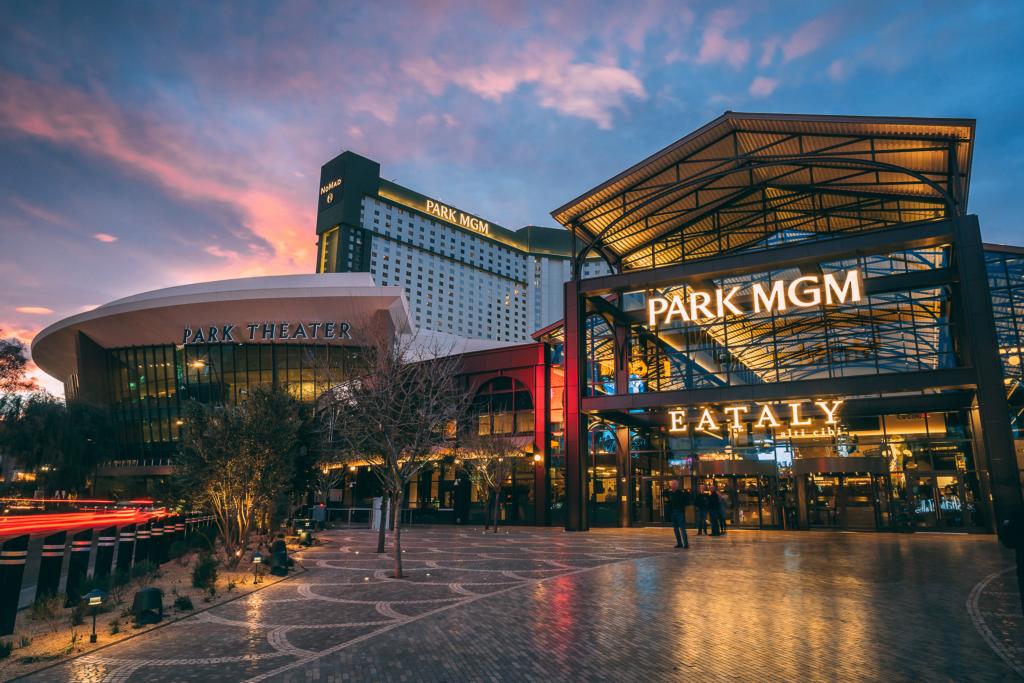 Explore nearby properties: Walk across the street to Excalibur and take the free tram to both Luxor and Mandalay Bay.
At Luxor, enjoy the intricate theming that is now so rare in Vegas and check out museum attractions like Bodies and the Titanic Artifact Exhibition.
Related: See my Reviews of both the Titanic Exhibition and Bodies at Luxor!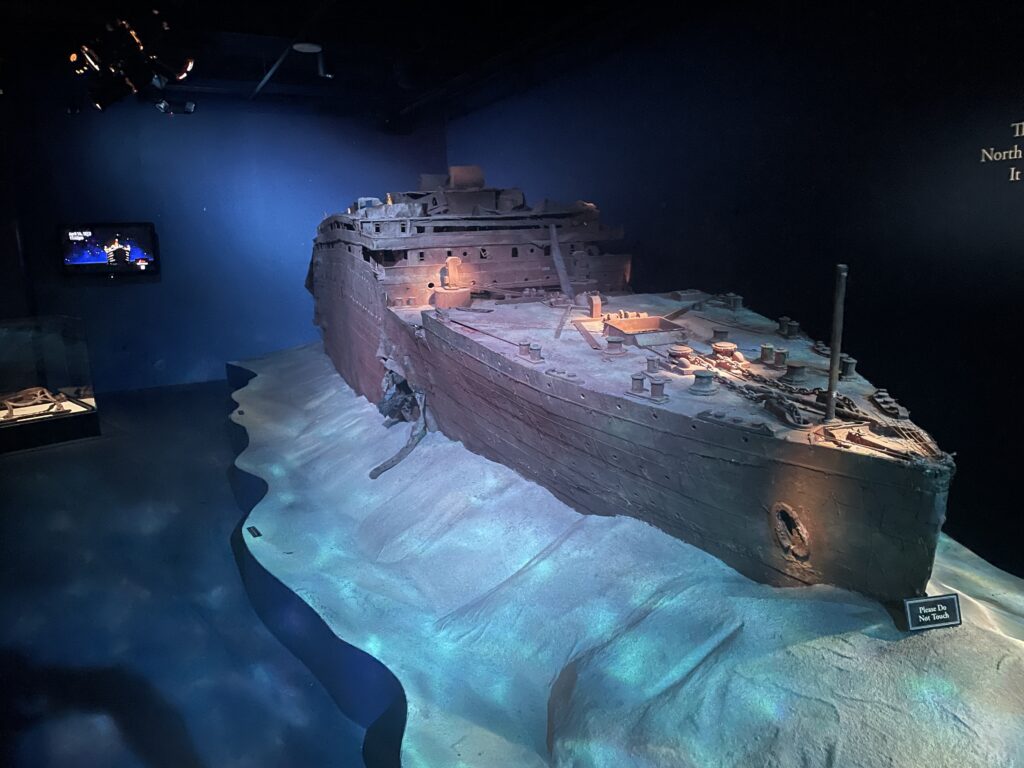 Hopefully, I was able to help you identify an activity or two to add to your list of things to do at MGM Grand and at resorts nearby!
One thing is for sure, with the resort's position on the Las Vegas Strip, there will be no shortage of options. If you need additional inspiration, check out our resort by resort breakdown of things to do on the Strip.
Related: A complete list of free things to do in Vegas!
Feature image credit: ©raagoon/123RF.COM
I'm a former software salesman turned Vegas aficionado. While the craps table is my preferred habitat, I pull myself away to explore new attractions, shows, restaurants, and outdoor activities around Las Vegas with the intent of sharing my experiences.
Ultimately, I just want to help folks plan a better trip and save a few bucks in the process.