TI opened in 1993 as the pirate-themed Treasure Island and has been a staple of the north end of the Las Vegas Strip since.
Although they have slowly dulled the pirate theme, which includes nixing their free "Sirens of TI" show, the property still carries a degree of that original charm. Surrounded by world-class resorts, there are plenty of things to do at and near Treasure Island in Las Vegas.
Below, I'll dive into some of the more popular things to do at TI and nearby on the Las Vegas Strip.
Related: Optional resort fee at TI explained.
Things To Do at Treasure Island Las Vegas
See Mystere: While the storyline and adult baby will have you confused, the acrobatics and production value will leave you satisfied in typical Cirque du Soleil fashion.
A mid-tier Cirque show, pricing tends to be cheaper than "O" at Bellagio, or "KA" at MGM Grand, landing in the $70 range most nights.
Mystere was my first Cirque show in Las Vegas ans will always hold a place near and dear to my heart – I left impressed.
Price out tickets here:
Play blackjack: Usually, we like to focus on things to do besides gambling, as trying your luck is an obvious Vegas activity. TI, however, is one of the few Strip casinos that still deals a traditional $10 blackjack game that pays 3:2.
Additionally, TI has a stadium blackjack set up with minimums as low as $1 which also pays 3:2. The stadium configuration is a great spot to score an endless stream of free drinks. It can also get pretty rowdy when full of players all rooting for the same outcome.
Marvel Avengers S.T.A.T.I.O.N: Fans of the franchise or those traveling with kids may enjoy checking this attraction at TI.
Essentially a museum that displays movie props, and characters from Avengers movies with some interactive missions to complete, the S.T.A.T.I.O.N costs $54.95 for adults and $44.95 for kids if buying at the box office. Children under 3 are free.
Note that prices are often lower when booking in advance here, at Vegas.com.
I recently stopped in – Take a look inside Marvel Avengers STATION at TI!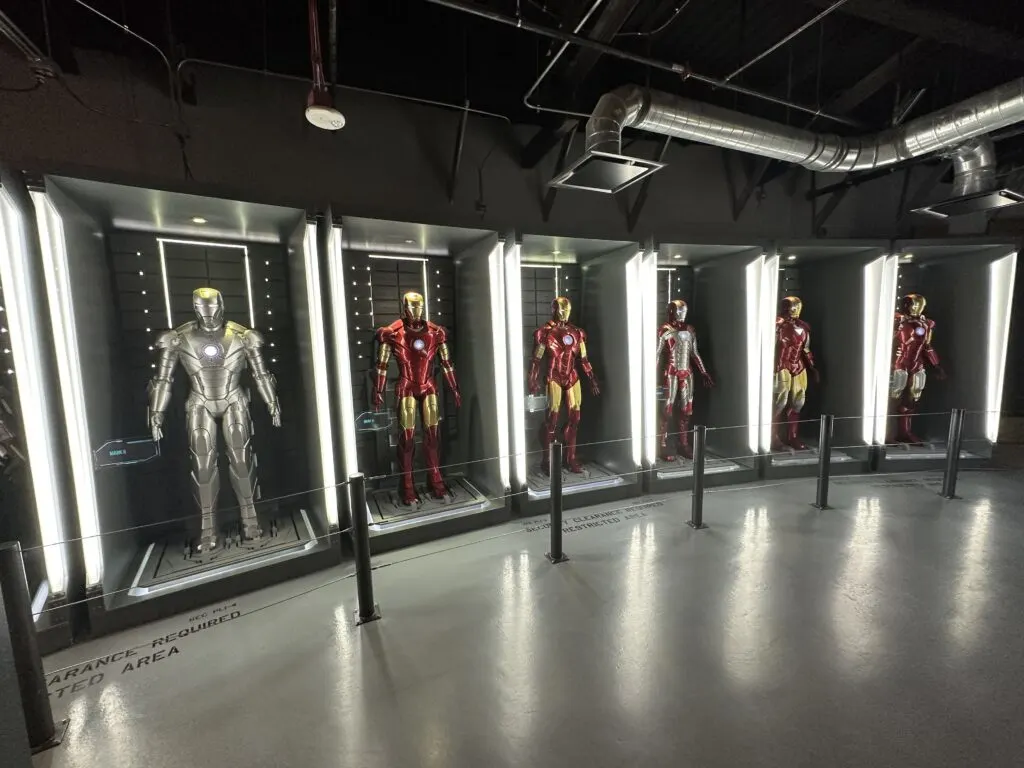 Buy a HUGE drink at Senor Frogs: Jealous of those huge slushie drinks you have seen others sipping from as they traverse the Strip? Well, you can score one of those "toddler tall" cocktails at the outdoor bar near the pirate ships.
Not only will you get a solid buzz, but a big frozen drink can help you beat the desert heat as you move from casino to casino.
Bull riding and dancing: Gilley's is a western-themed bar and BBQ restaurant that offers late-night dancing and even a mechanical bull. How long can you last?
In addition to a bull, Gilley's also boasts live music nightly, which ranges from karaoke, to bands, and a DJ.
Ensure to Check out the Freebies: On display at TI is a carved wooly mammoth tusk that took generations to complete. The intricacy and detail of the work is sincerely amazing.
Nearby, the "Sirens of TI" motorcycle is also an impressive sight and a unique photo opportunity.
Stock your room for cheap: With a CVS located within the property, I suggest stocking up on essentials, snacks, and even light meal options in advance if staying at TI's hotel. A convenience store within a hotel ranks among my favorite amenities.
Related: More ways to save money in Vegas.
Things to do Near Treasure Island
Explore Wynn and Encore: Across the street to the north, Wynn and Encore are among the most luxurious properties in Las Vegas. Stop by to check out the visually stunning conservatory, the free Lake of Dreams show, and to peruse Wynn's Plaza Shops.
Even if you don't intend to stay and gamble, eat, or drink, Wynn and Encore are worth seeing.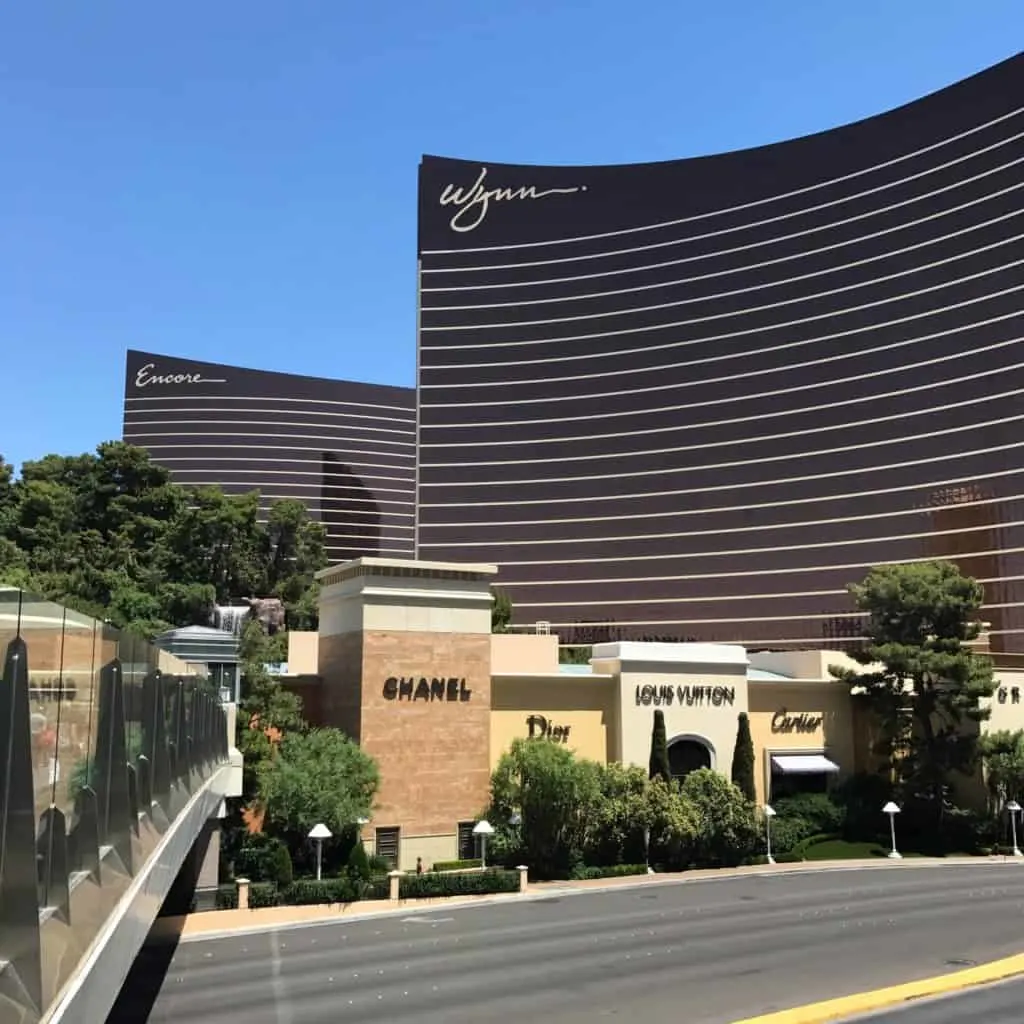 FYI, the buffet at Wynn is also unreal, easily ranking as one of the top buffets in Las Vegas.
Visit Venice: Exploring Venetian and the Grand Canal Shoppes should be at the top of your list of things to do near TI.
For my money, nothing beats strolling the Italian-themed cobblestone streets of the Grand Canal Shoppes, complete with canals, gondoliers, and replica St. Mark's Square.
There are also a number of solid happy hour/cheap drink options in the shoppes, making it a fun candidate for bar hopping.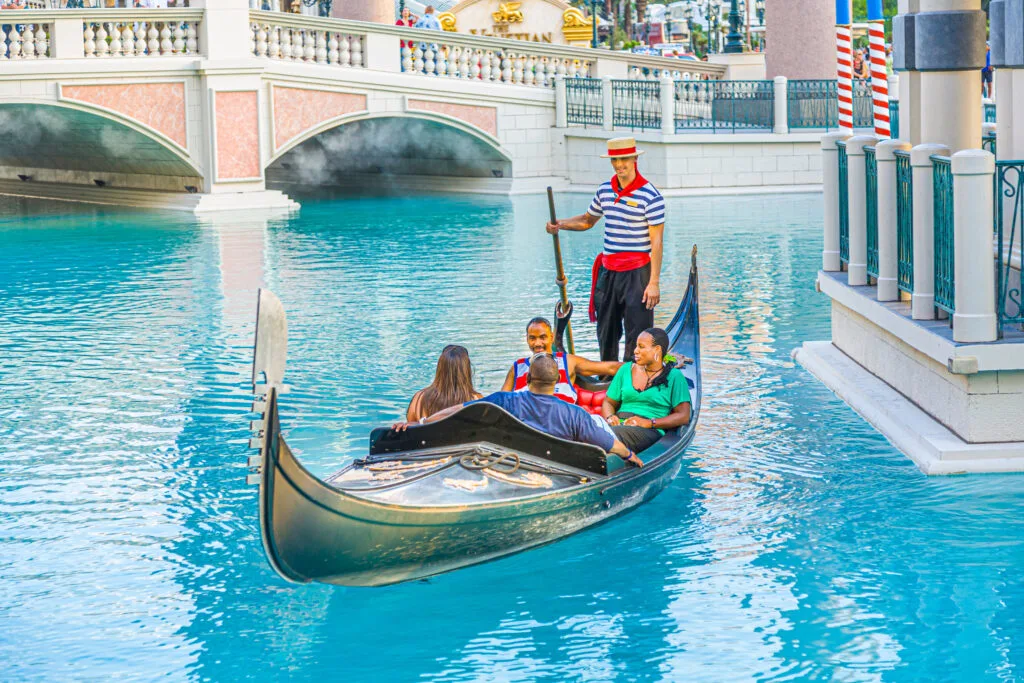 Rides atop STRAT: My personal favorite thing to do on the north end of the Strip is surprisingly not gambling-related.
If you have yet to try one of the 3 rides atop STRAT's SkyPod, then you need to.
The rides are relatively inexpensive, never have a long wait, and scare the heck out of you by either dangling you off the tower, or shooting you straight up.
Even if you're not a "rides person", the observation deck at STRAT is a great value and provides stunning views of Las Vegas.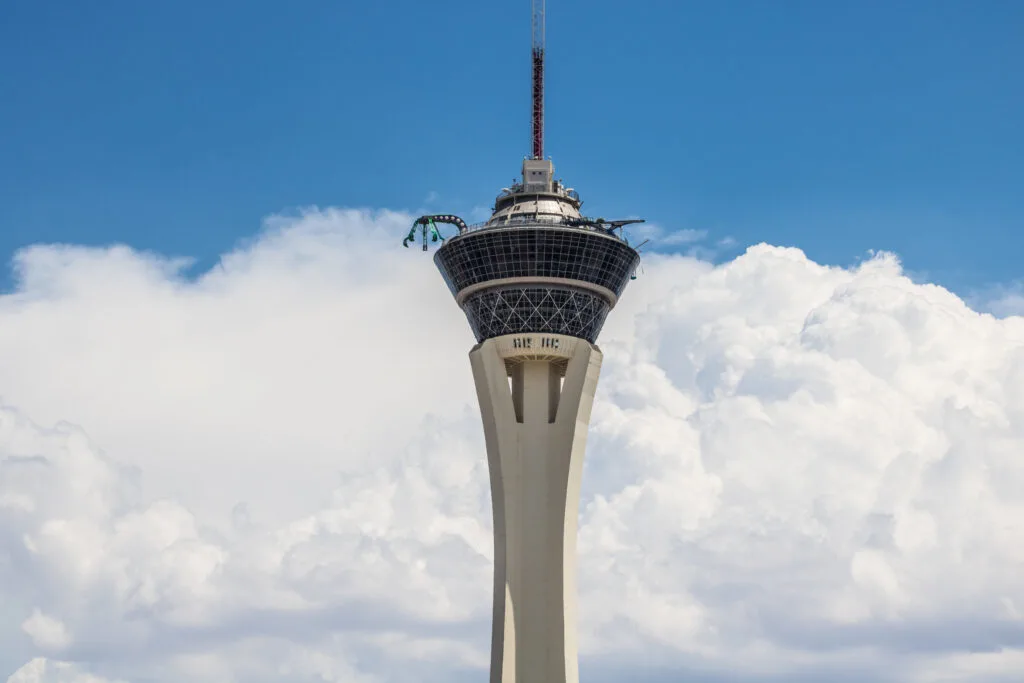 See Resorts World: Injecting new life into the stagnant north end of the Strip, Resorts World is open and located a short 15-minute walk north of TI.
While there, we recommend checking out the hidden Here Kitty Kitty Vice Den speakeasy. Shhh. Don't tell anyone!
Play Coin Slots: Circus Circus is the last casino that offers real token slots on the Las Vegas Strip, and they have a solid selection.
If you yearn for "Vegas of yesteryear", that familiar "ting-ting-ting", or black hands (if you know you know), then head to Circus Circus to get your fix!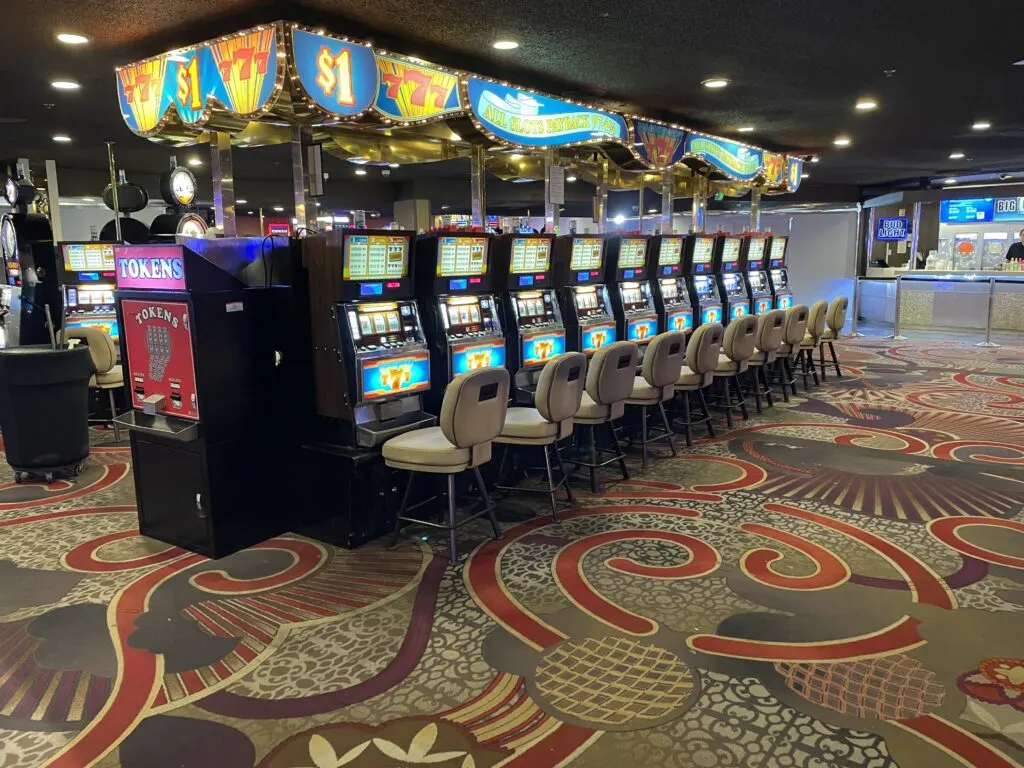 See Free Shows Nearby: Both Mirage's Volcano (erupting nightly), and the Fountains of Bellagio (spouting daily/nightly) are a short walk down the Strip to the south.
While at Bellagio, stop in to check out the conservatory and "Fiori de Como", a floral sculpture on the ceiling of Bellagio's lobby by Dale Chihuly.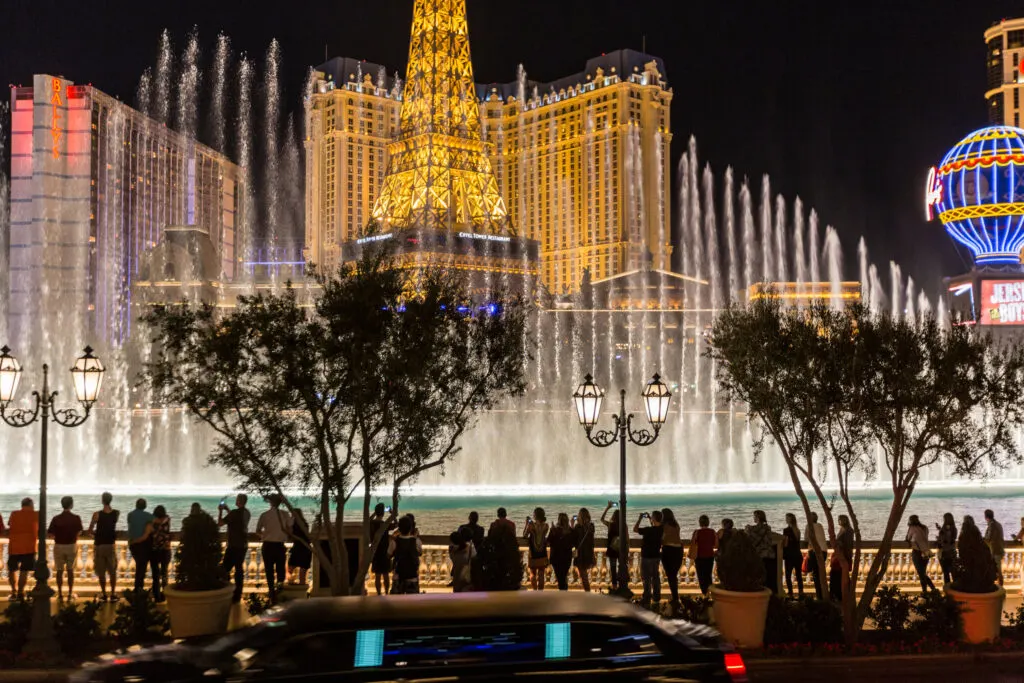 Hopefully, I was able to help you identify 1 or 2 things to do at Treasure Island Las Vegas during your upcoming trip!
Given the resort's position on the Strip, there will be a plethora of things to keep you busy! If you need a few more ideas, check out our property-by-property rundown of things to do on the Strip. Have a great time, and win big.
See Also: Where are the loosest slots in Vegas? We have answers.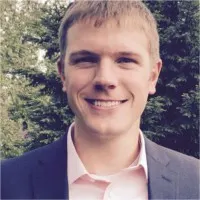 I'm a former software salesman turned Vegas aficionado. While the craps table is my preferred habitat, I pull myself away to explore new attractions, shows, restaurants, and outdoor activities around Las Vegas with the intent of sharing my experiences.
Ultimately, I just want to help folks plan a better trip and save a few bucks in the process.