The Movie Prop Experience quietly opened in Neonopolis along Fremont Street in early 2022, and oddly, I haven't heard much buzz about it since.
That's typically an ominous sign as I spend more time than I'm proud of on social media in groups that revolve around Las Vegas travel tips and info.
I recall my interest being piqued when the attraction opened. While a few movie-specific prop and costume attractions have popped up (Hunger Games & Marvel Avengers STATION), this was the first dedicated to films as a whole.
Fast forward a year and a half later. I was visiting Neonopolis for an unrelated reason, rediscovered the Movie Prop Experience, and decided to snag a ticket to check it out with the intent of sharing my experience with you.
Of course, I snapped a bunch of pictures to help you decide if the Movie Prop Experience is worth adding to your Las Vegas itinerary.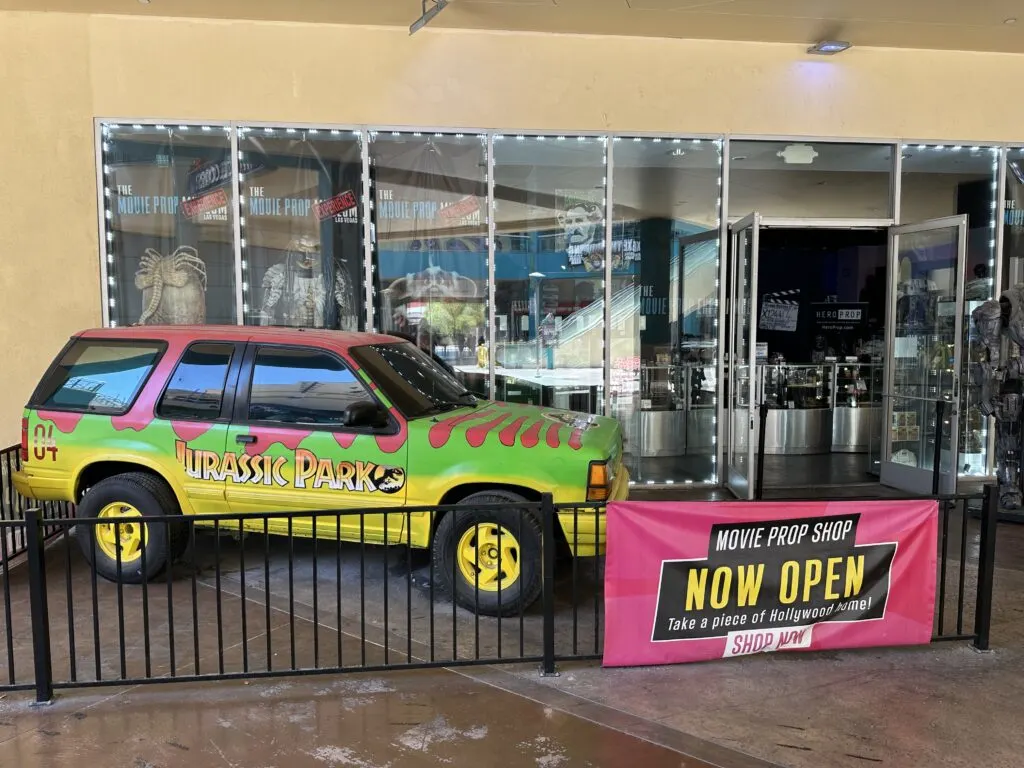 Movie Prop Experience Pricing
Admission to The Movie Prop Experience costs $20 for adults. Notably, kids under 12 years old are completely free.
Tickets can be purchased online with the attraction, here, or in person. If I'm being honest… Their website was a bit "clunky" and cumbersome to navigate… Just buy a ticket in person.
My Experience at The Movie Prop Experience
I showed up promptly at noon, the moment they opened, and interrupted an employee having a spirited cell phone conversation while making my purchase.
He took a brief break from his call to communicate my total and direct me to the museum, picking up on his call right where he left off.
To be honest, at this point, I'm kind of getting amateur vibes from this place and thought to myself "No wonder I haven't heard much chatter online.
As I rounded the corner into the props, those vibes were reinforced by how the props and costumes were presented.
The room was dimly lit, and mannequins and display cases were kind of thrown together around the pathway in a style reminiscent of a well-organized pawn shop.
Essentially, mannequins, props, and costumes are lined up in themed groups on either side of the pathway. It's not that it looks terrible, it just doesn't blow you away from a first impression standpoint.
You're likely thinking "This place sounds like it sucks, I'm done with this review" – Hold on a second before you "x" out.
Perhaps my idea of what displays should look like was swayed by my experience the day before at Marvel Avengers STATION at TI, which also displays movie props and costumes, but in a jaw-dropping way that creates a freaking cool visual around every corner (although I left underwhelmed by the Marvel attraction as a whole).
Here are some first-impression pictures from inside: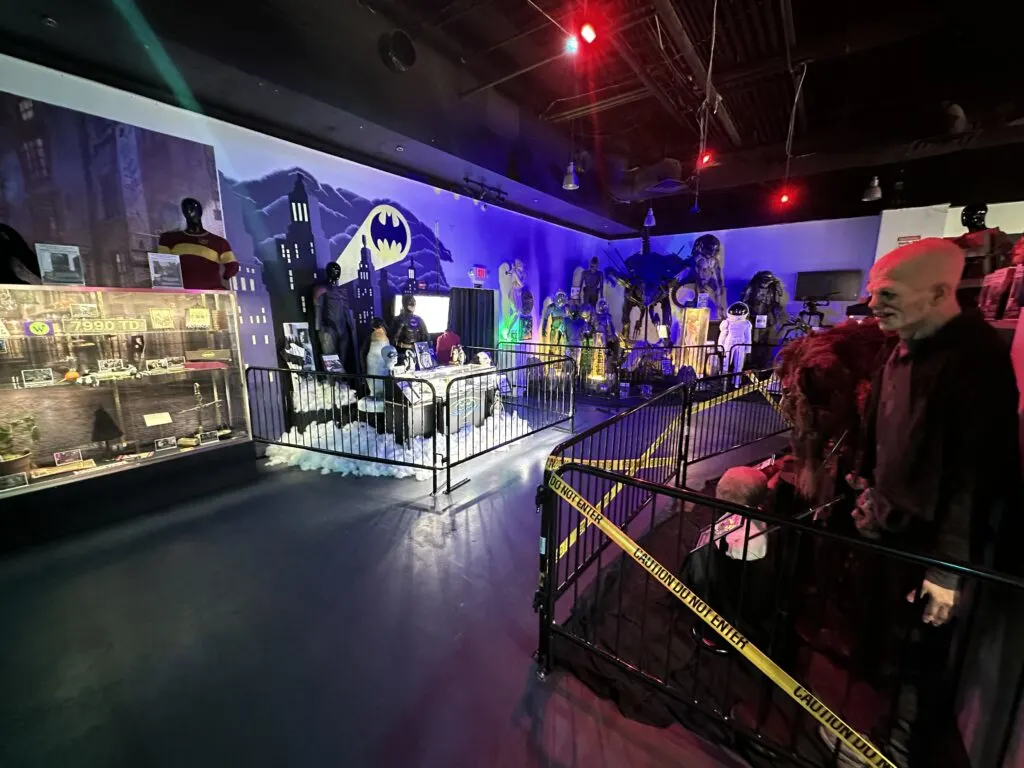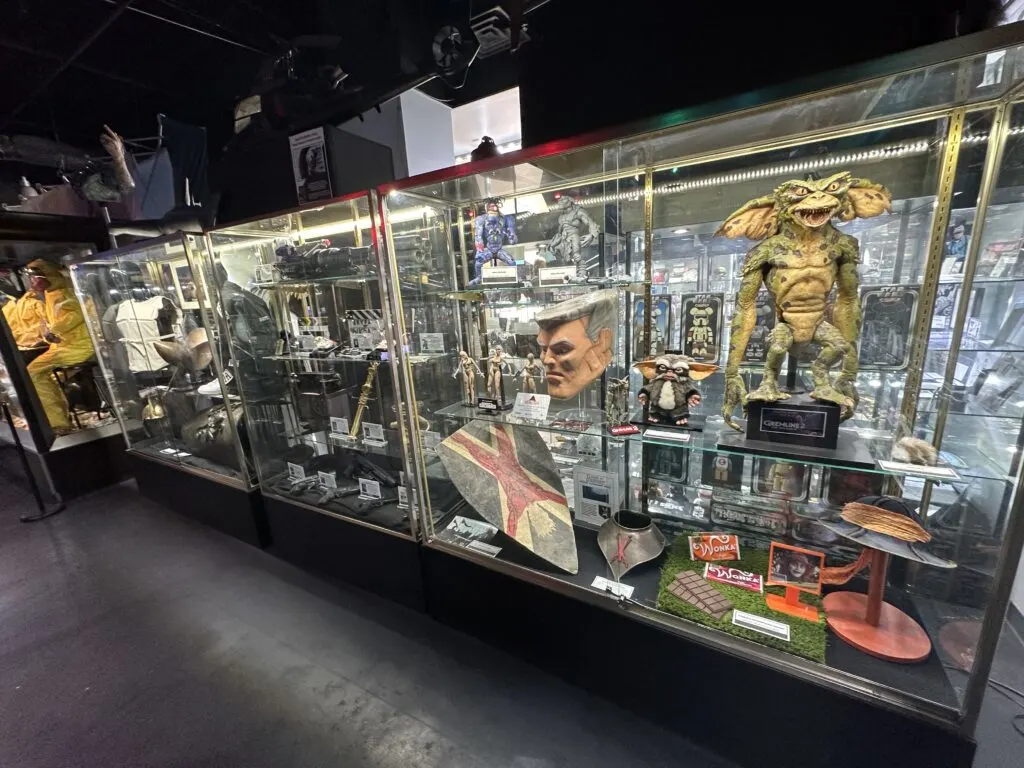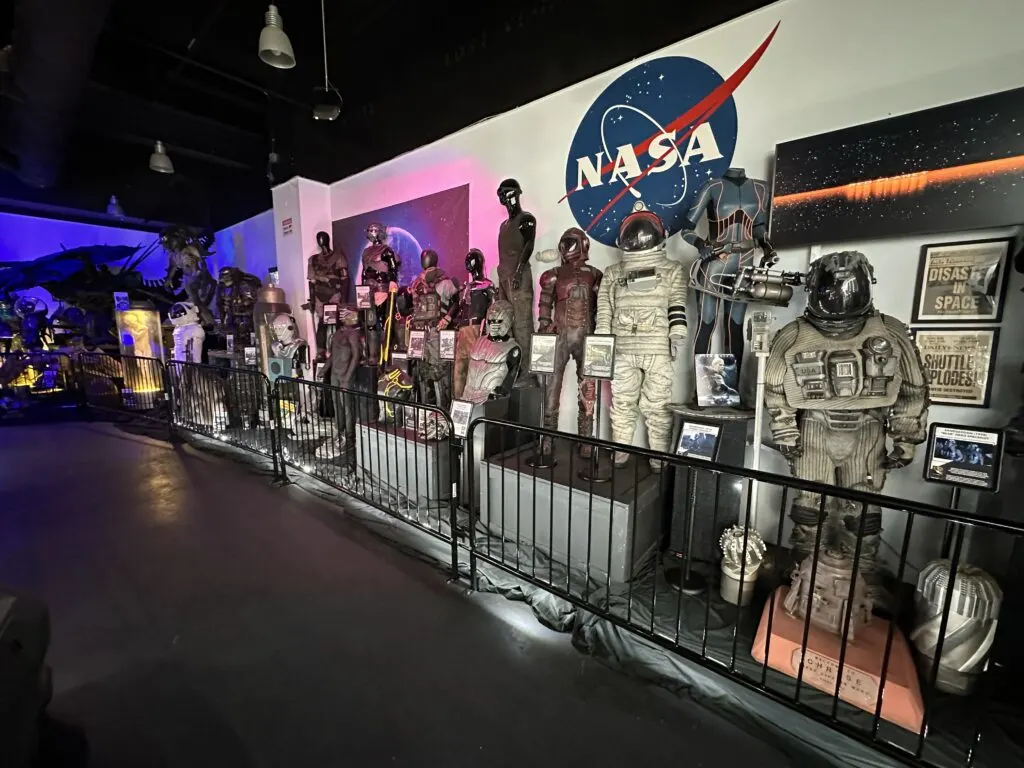 That "so-so" first impression quickly started to evolve as I dug into the museum's actual content.
Although other attractions in Vegas do a better job of displaying their items in a "theatric" way, The Movie Prop Experience blows them away with the quality, variety, and relevance of their artifacts while also communicating interesting tidbits like:
The specific movie or show the item was used in.
The exact episode it was used in.
Who used the item.
How it was made.
Other fun facts about the film.
While I wasn't familiar with every movie or show they had memorabilia from, there were plenty that I had a fondness for.
Once I started bouncing around a bit, I couldn't wipe the wry smile from my face. It was as though every time I turned around I was hit with another wave of nostalgia.
Here are a few examples of the information they provide alongside items: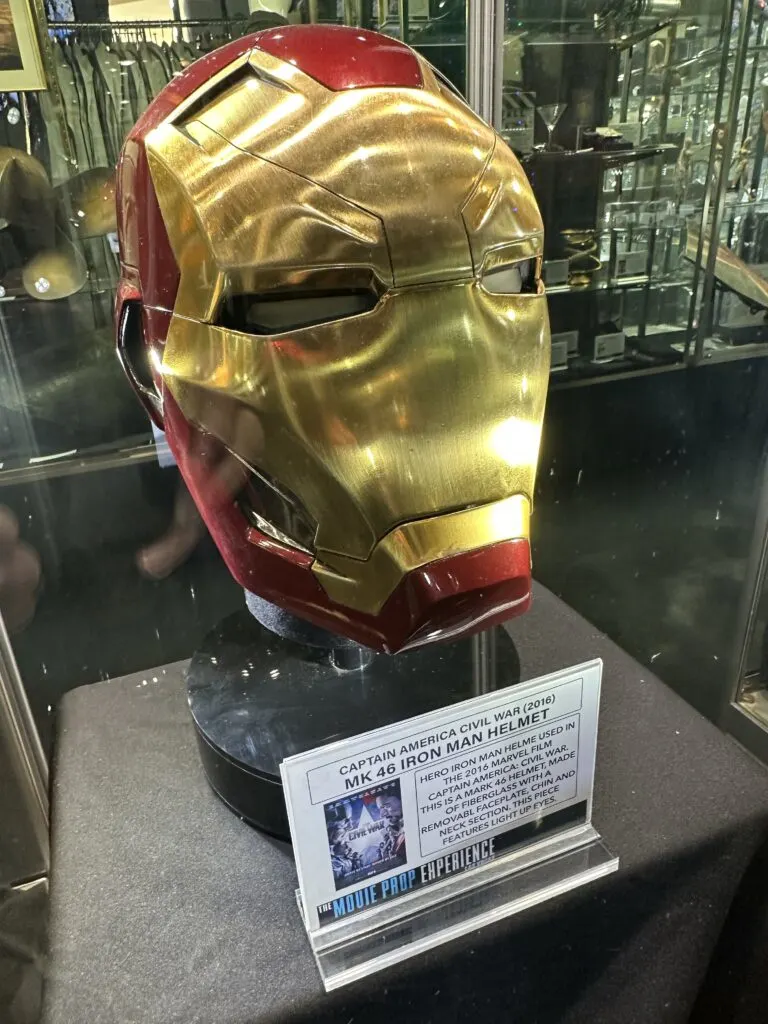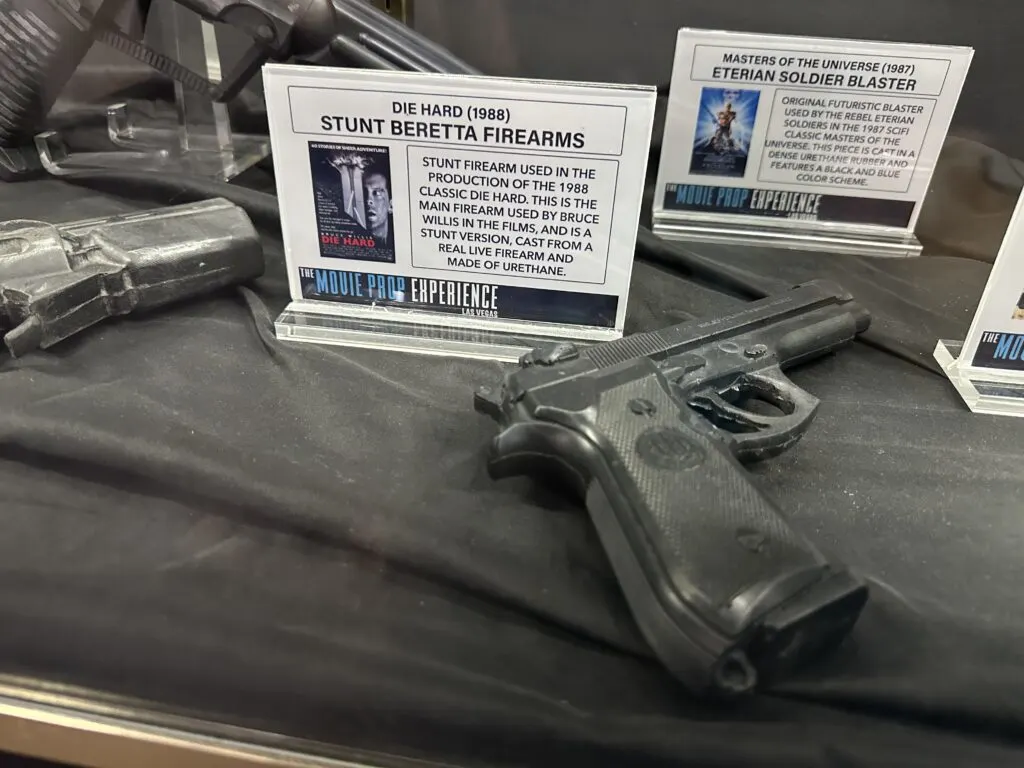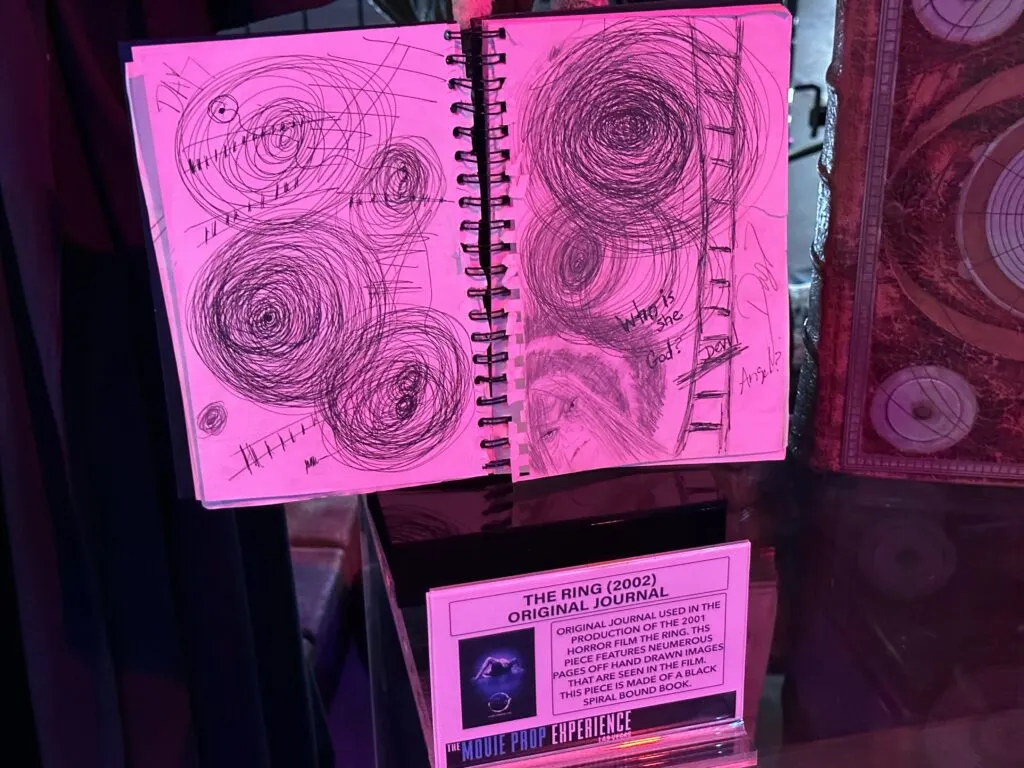 Notably, props came from a wide variety of shows and movies that span both genres and decades, with artifacts from shows as recent as the hit "Stranger Things" on display.
Some of the movies/shows my favorite props came from include "The Mandalorian", "Ninja Turtles: The Next Mutation", "Hunger Games Mocking Jay", "Lost", "Breaking Bad", "Titanic", "Men in Black II", "Planet of the Apes", "Jaws", "Gremlins", "The Punisher", "The Force Awakens", "How The Grinch Stole Christmas", "Batman Returns", "Titanic", and "A Nightmare on Elm Street" among others.
You're going to see stuff from movies and shows you love. I promise you.
Here are a bunch of artifact images I captured while at the Movie Prop Experience: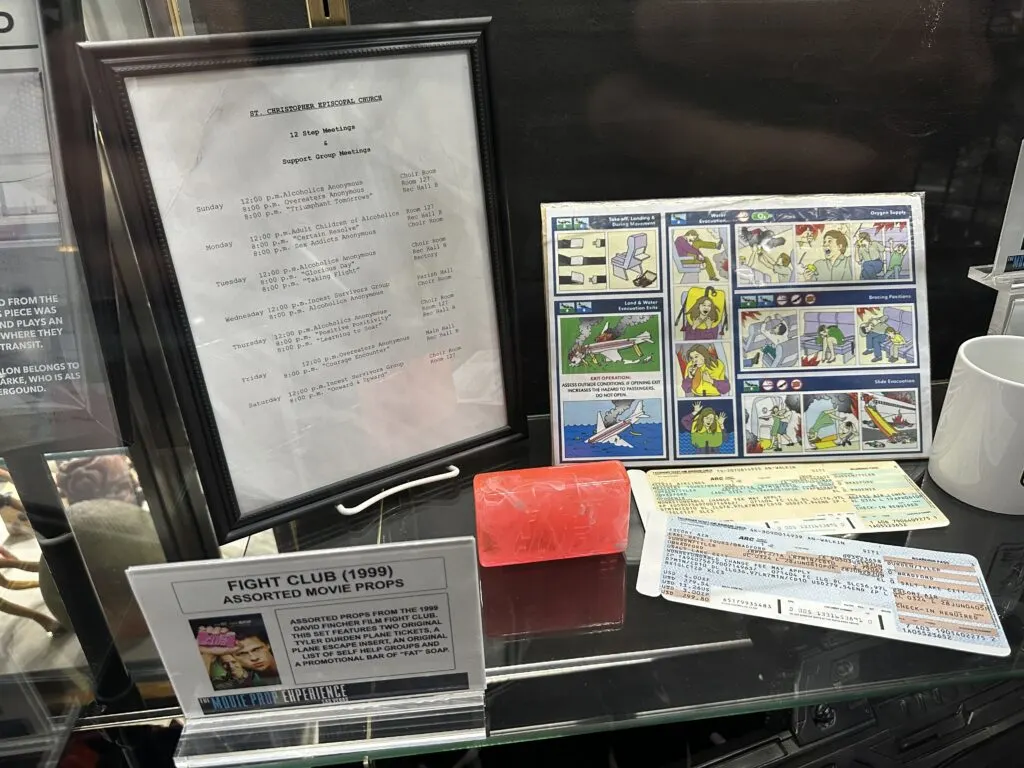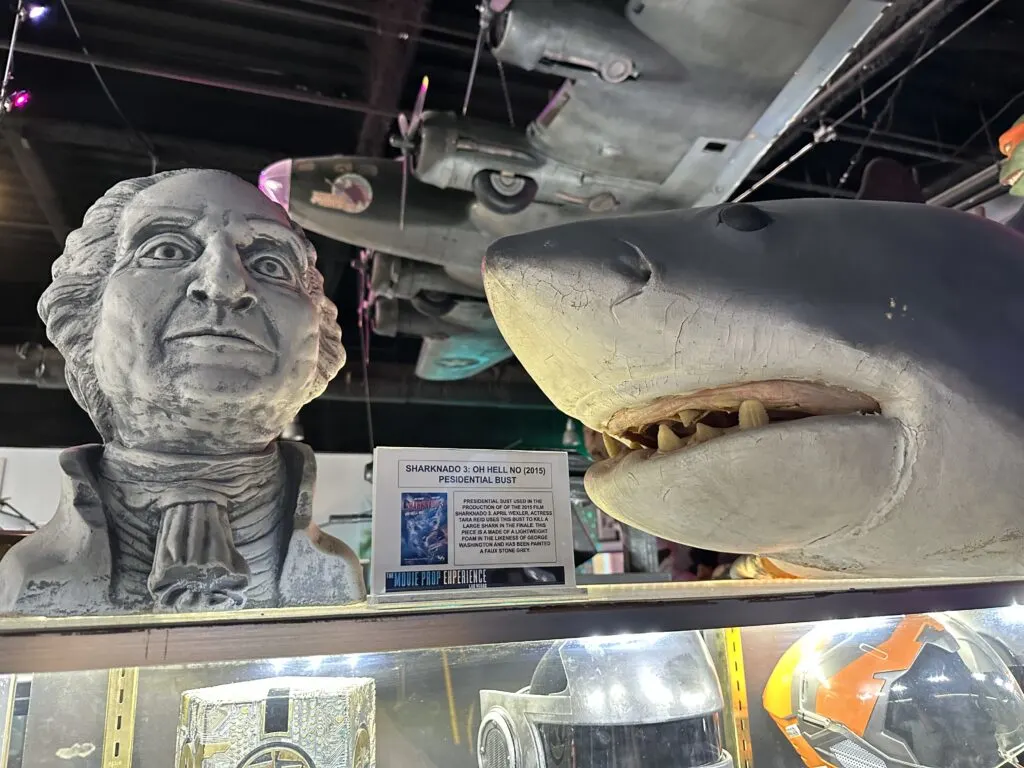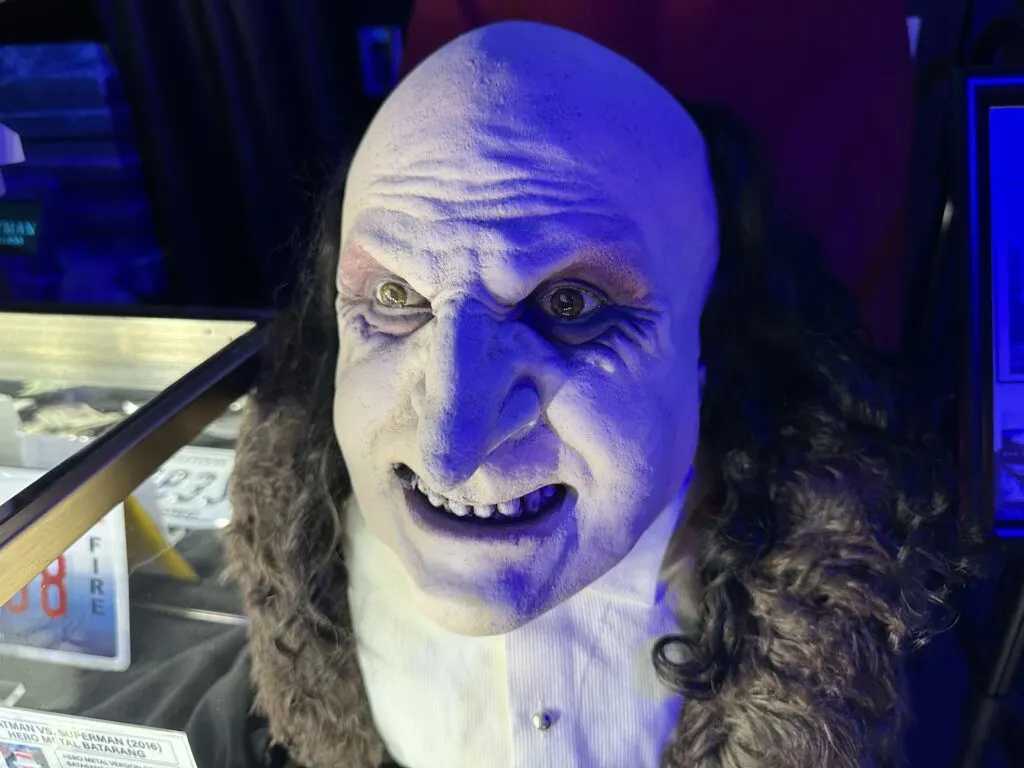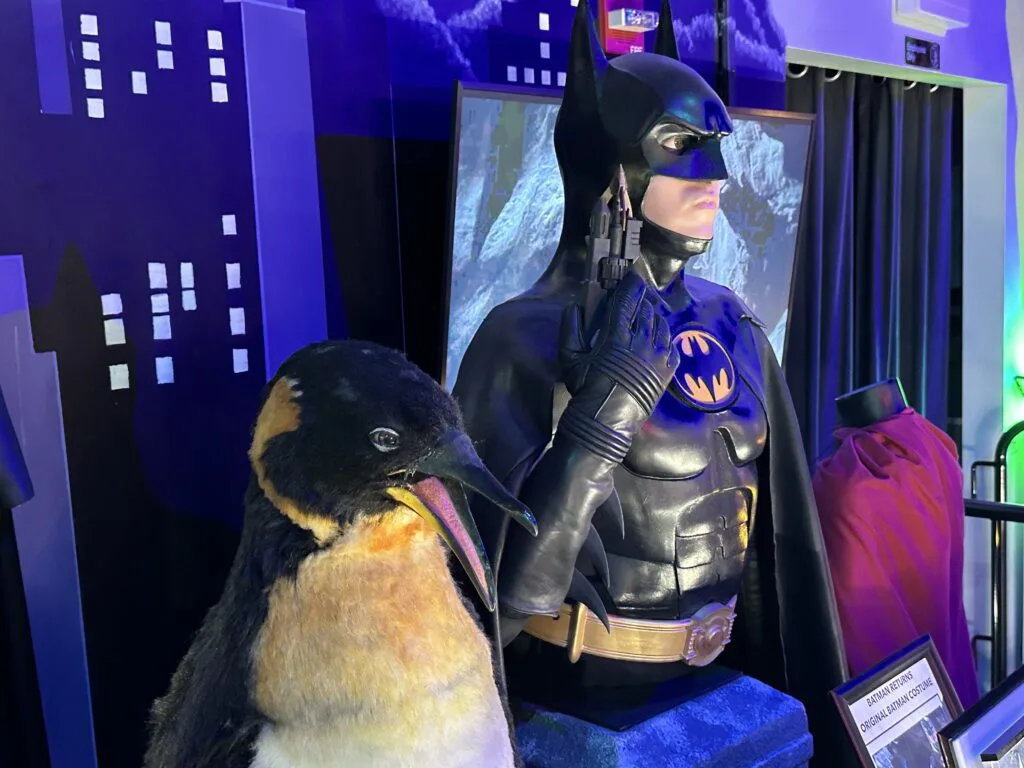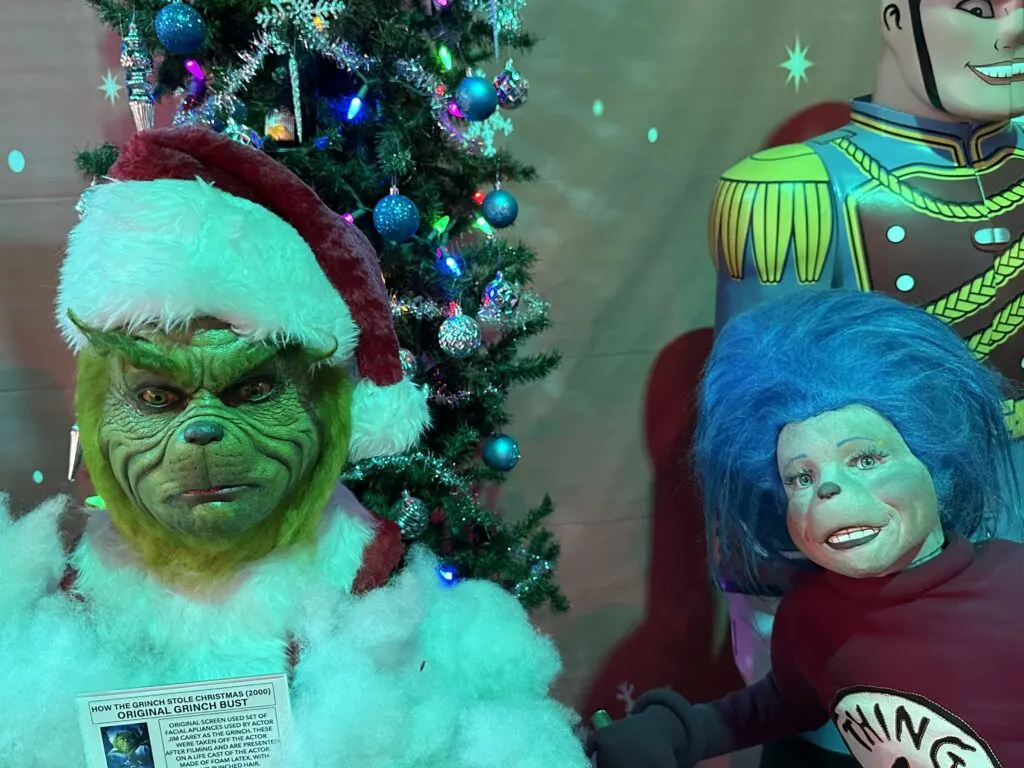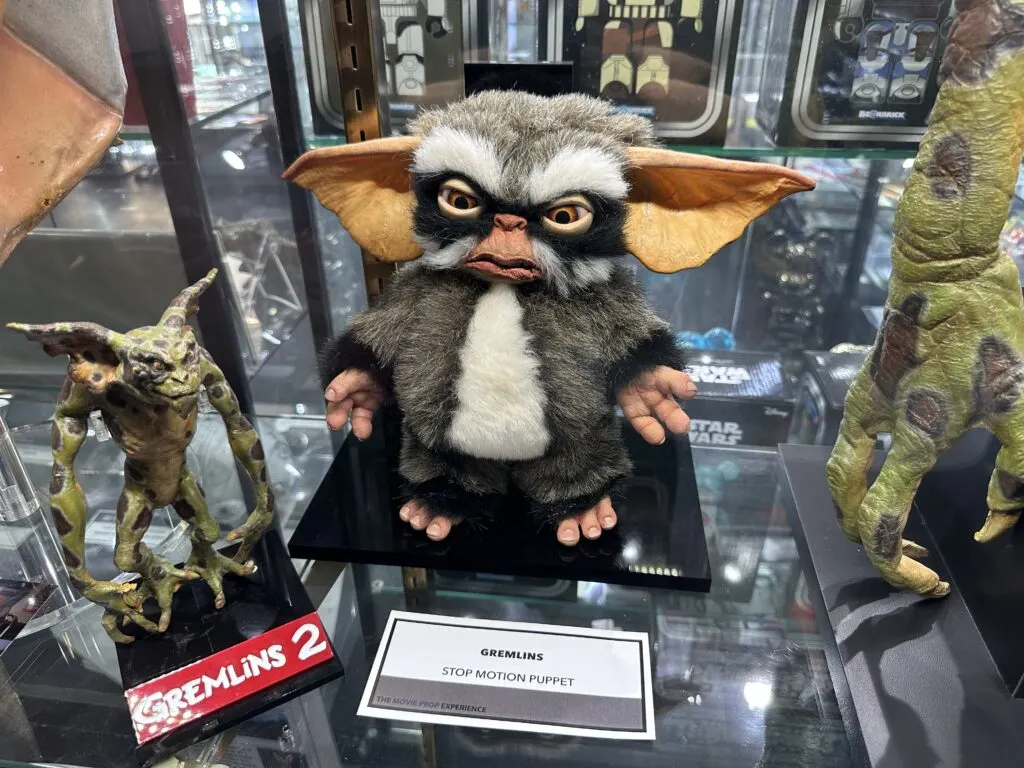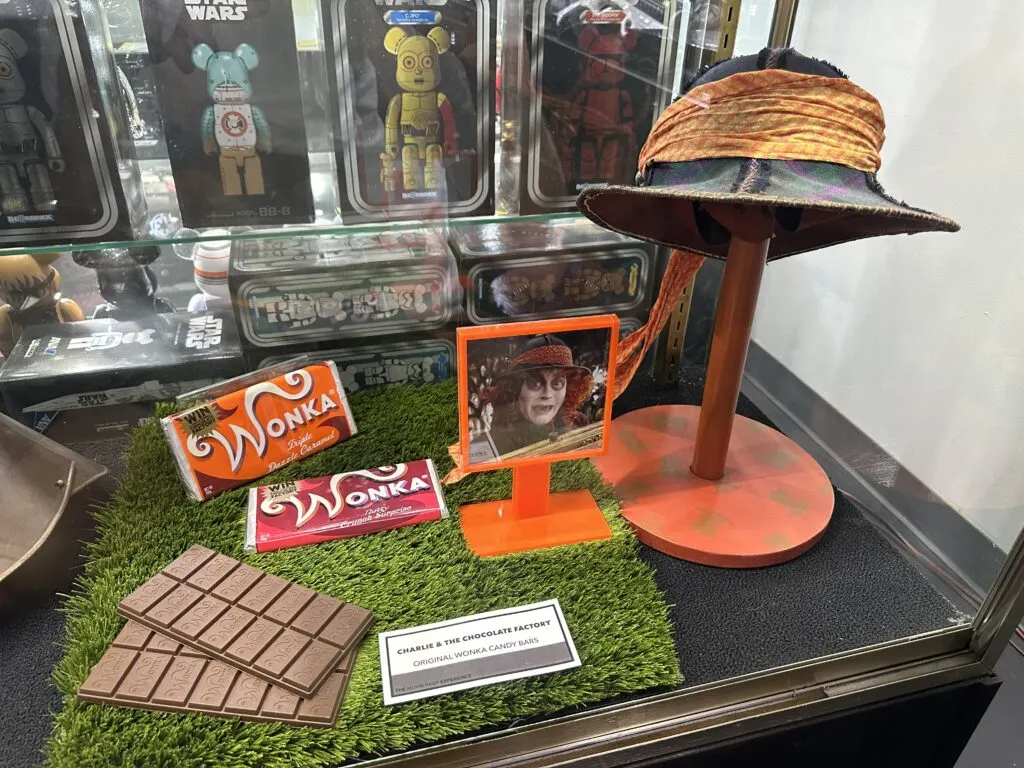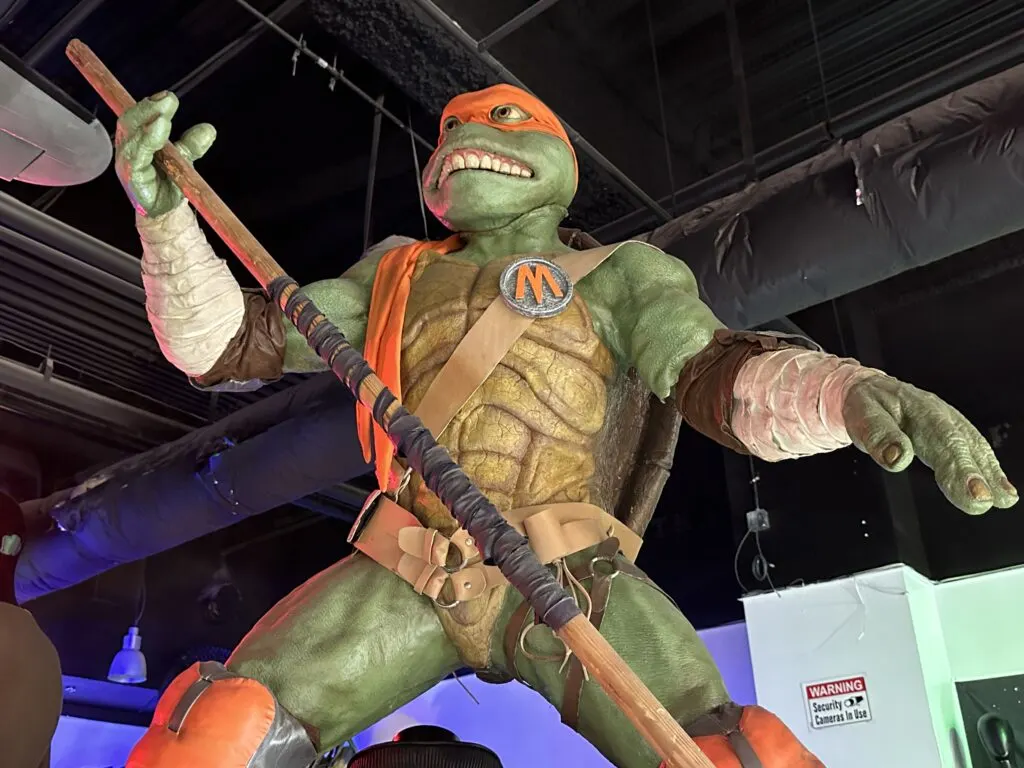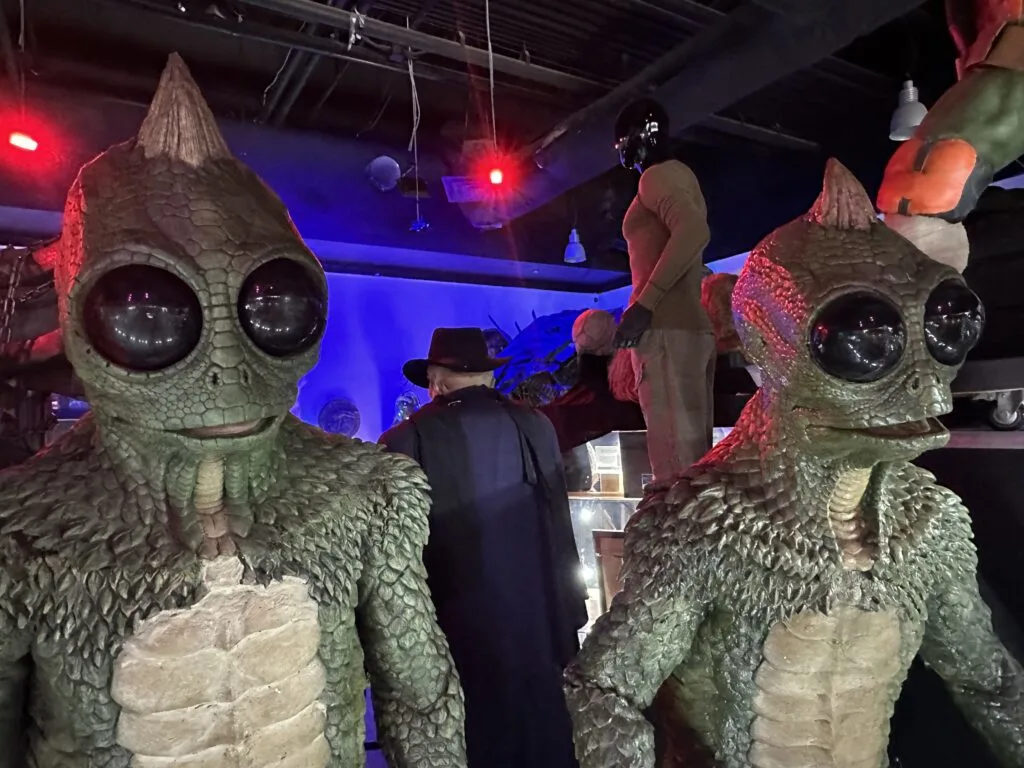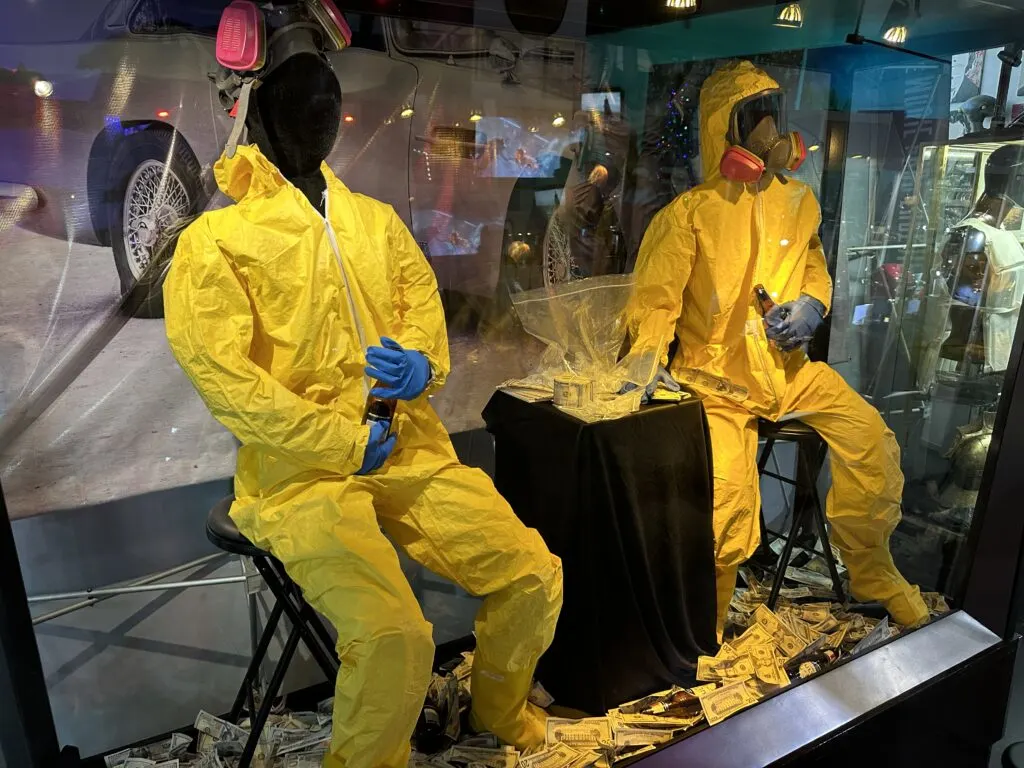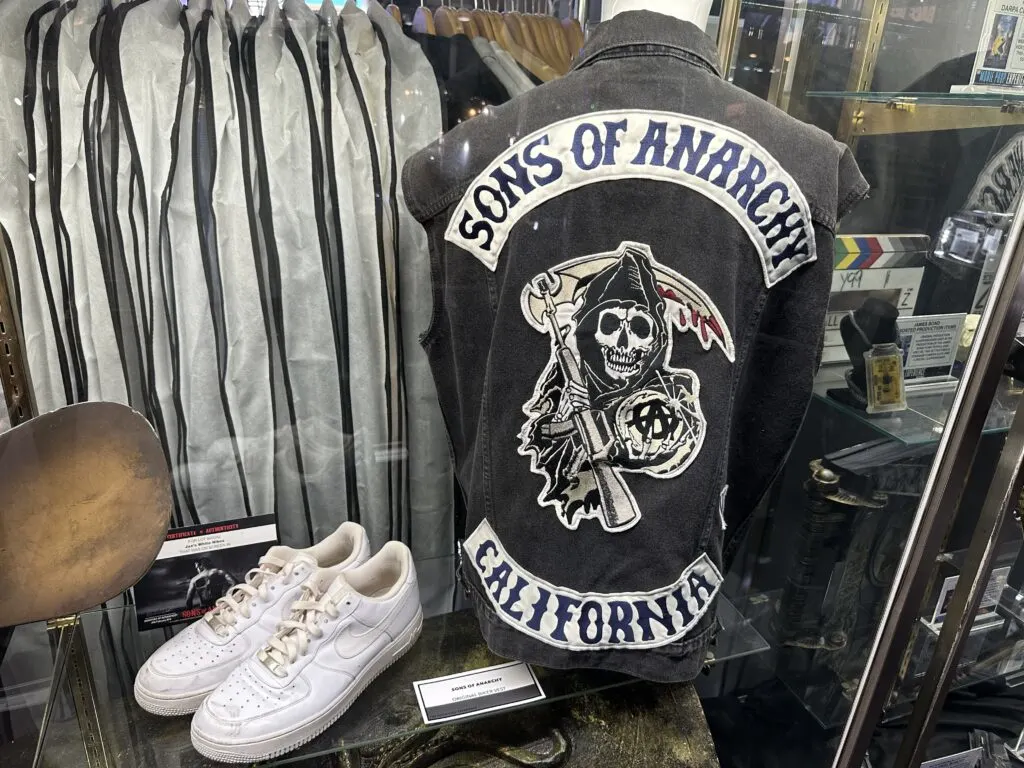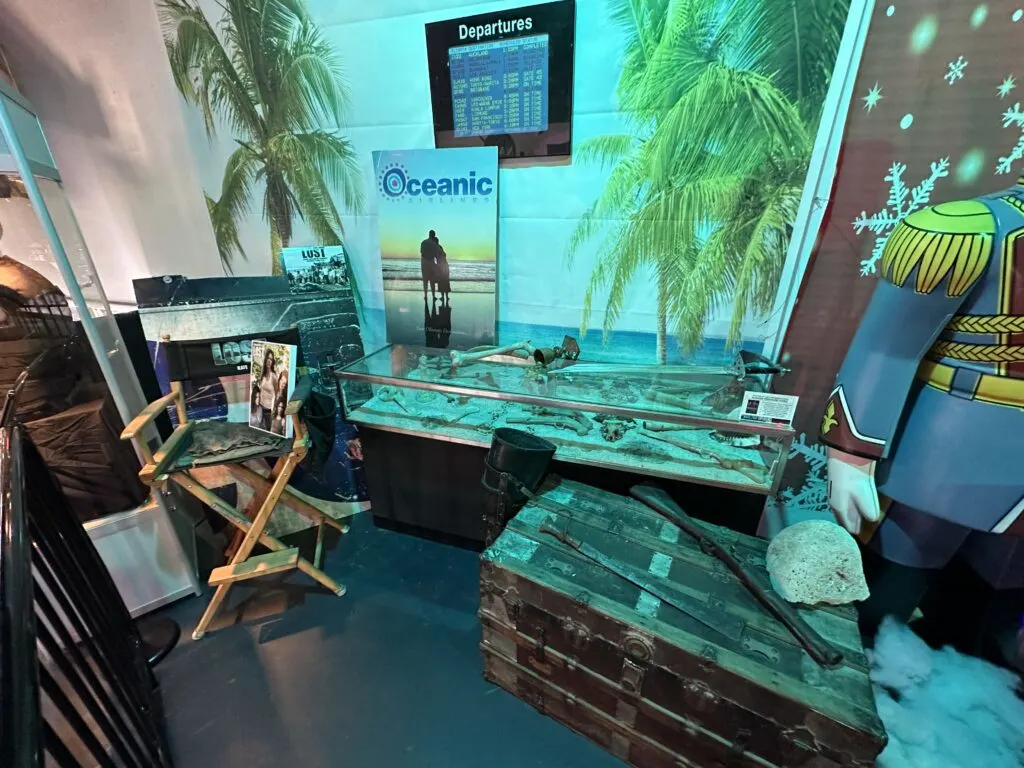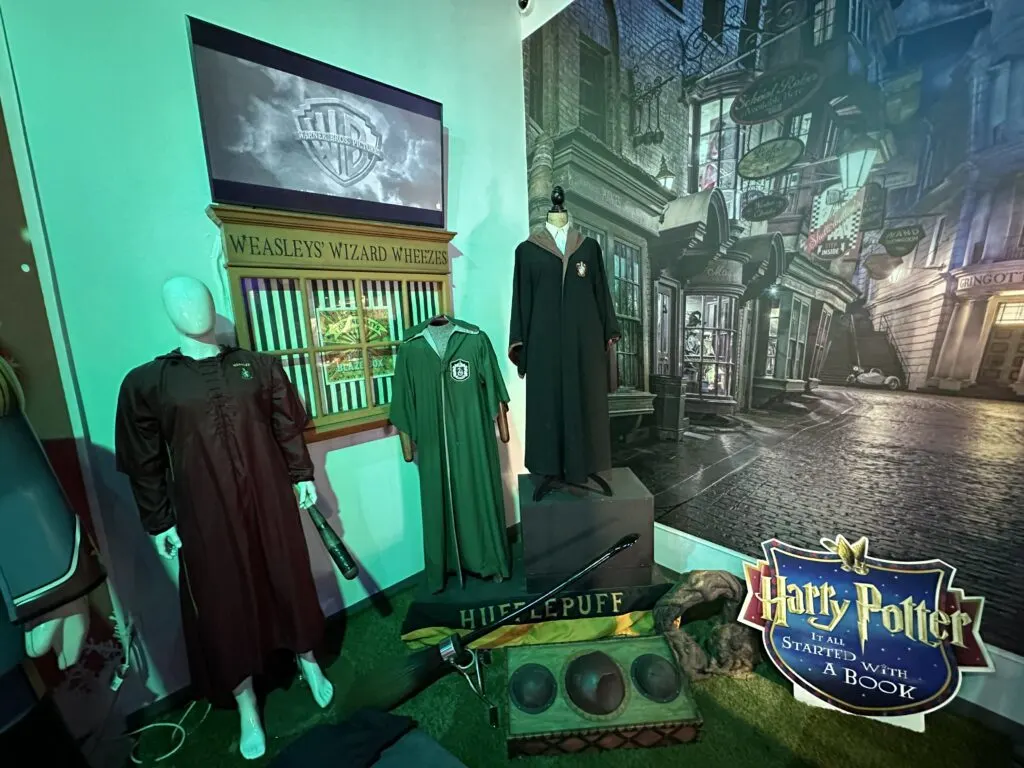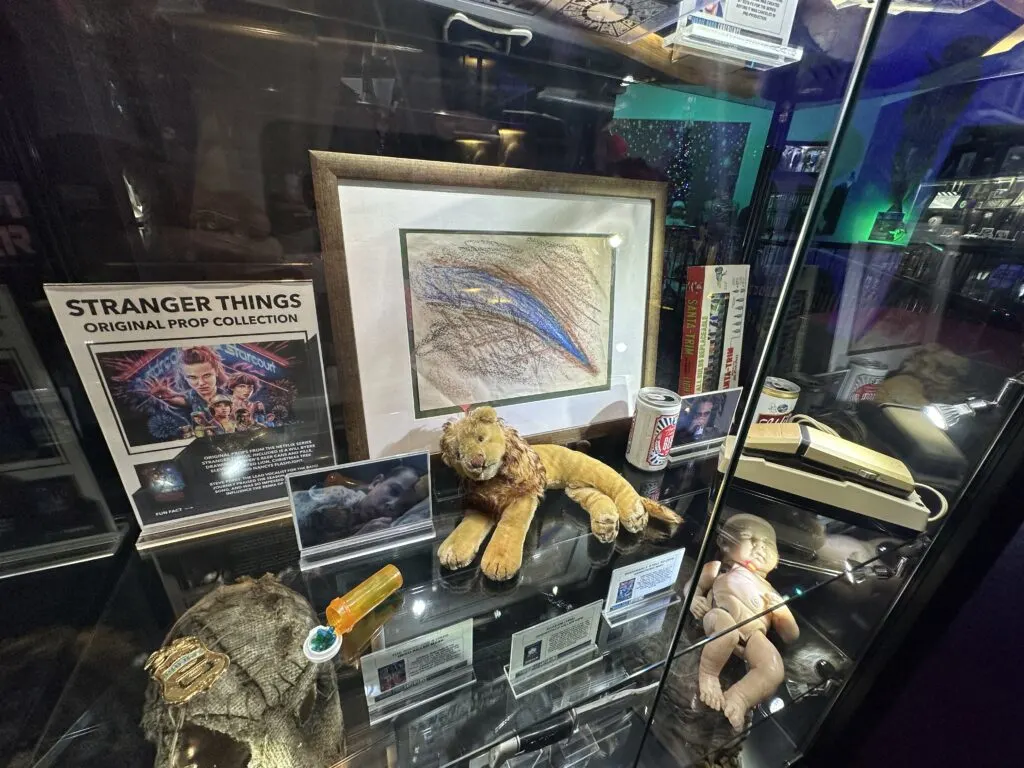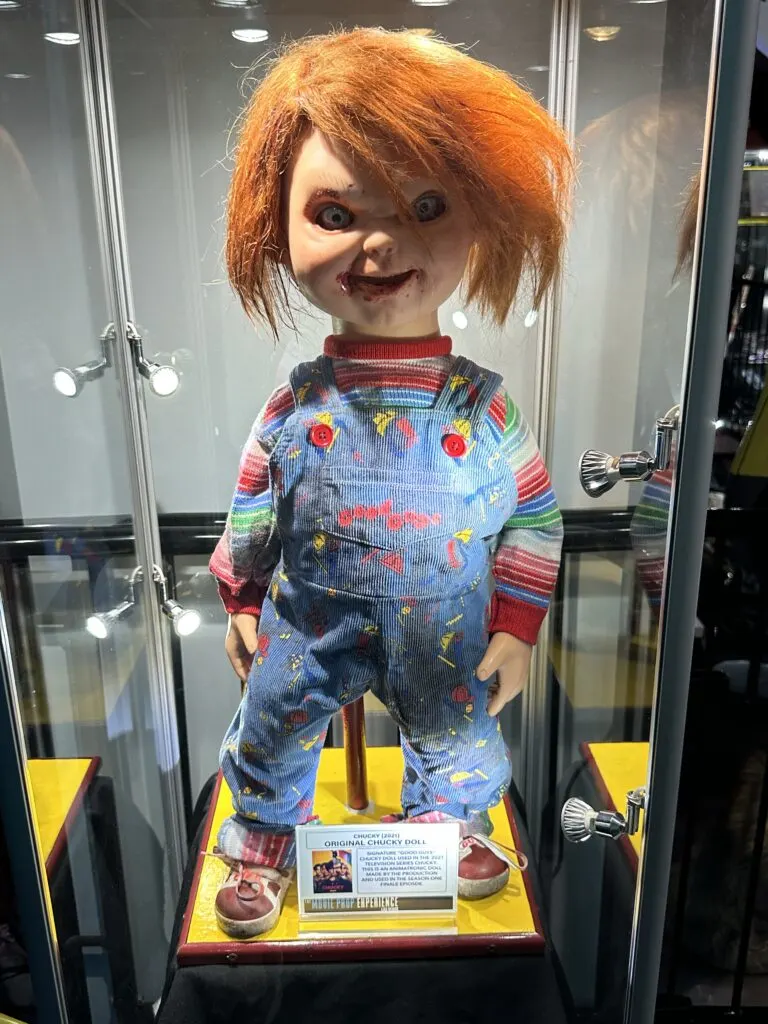 In all, the museum took me about 30 minutes to explore, and I enjoyed every minute of it.
Before making my way out I chatted with the employee, who had since wrapped up his phone call, and he let me know they commonly swap items in and out making return trips worthwhile.
Uniquely, there's also a Movie Prop Shop near the entrance which allows visitors to peruse and purchase certain set-used props.
Is The Movie Prop Experience Worth the Money?
Although my first impressions were iffy, I left feeling like I got my money's worth and more.
What the museum lacks in display production value is made up for 10 fold by the quality of the items on display and the information that accompanies them.
Since I compared this attraction's display "wow factor" to Marvel Avengers STATION earlier, I think it's only fair to point out that I wholeheartedly recommend visiting this one, while I left Marvel feeling underwhelmed.
It isn't only about making this look pretty. You need to deliver something interesting and worth seeing – The Movie Prop Experience did just that.
At $20, The Movie Prop Experience is a steal for those with even a remote interest in the subject matter. Add the fact that kids get in free, and the deal is even sweeter for families.
I'm personally excited to stop by again in the next year or so to see what's new.
I'm a former software salesman turned Vegas aficionado. While the craps table is my preferred habitat, I pull myself away to explore new attractions, shows, restaurants, and outdoor activities around Las Vegas with the intent of sharing my experiences.
Ultimately, I just want to help folks plan a better trip and save a few bucks in the process.