When it comes to kid-friendly things to do in Vegas, few things top the allure of a sprawling arcade.
One of the top options in that category is the Fun Dungeon Arcade at Excalibur, a medieval-themed resort on the south end of the Strip.
As the name would suggest, the Fun Dungeon is located in Excalibur's lower level underneath the casino floor and is home to over 200 games that include arcade classics, carnival-style midway games, and even pool tables.
I thought it would be fun to stop into the arcade and get a feel for the offering to help you determine if it should find its way into your Las Vegas itinerary.
Of course, I took plenty of pictures to help you gauge the arcade's worthiness.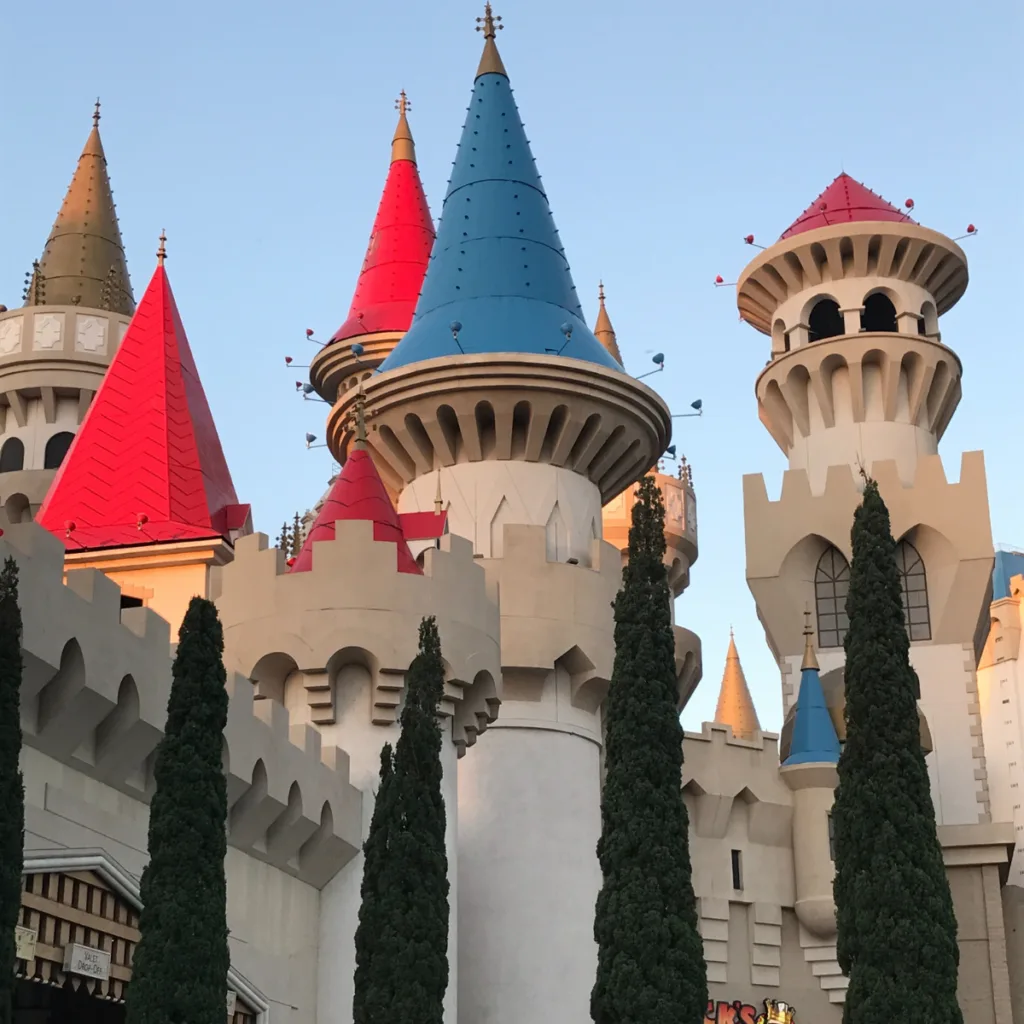 My Experience at Excalibur's Fun Dungeon
I was one of the first people to enter the Fun Dungeon arcade when it opened alongside a few families with kids who were very visibly excited.
The Arcade itself is large, with an Orange Julius & Dairy Queen slinging sweet treats and quick eats in the middle of it all.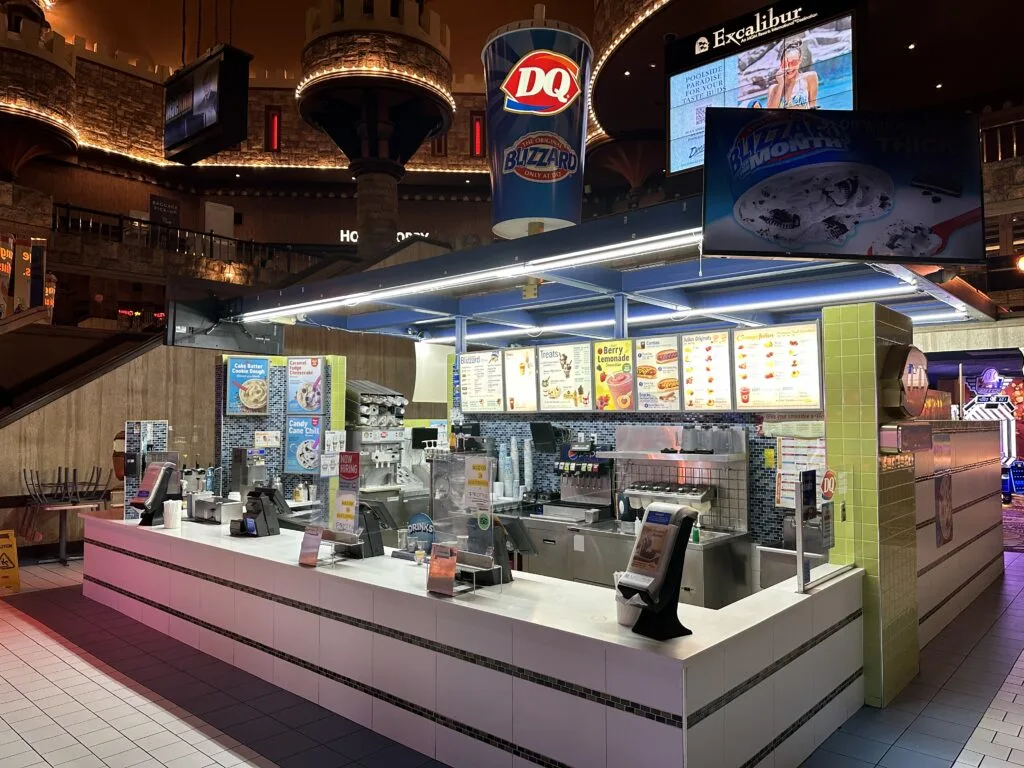 Meandering through the arcade games, I was impressed with the selection, and options ranged from modern and flashy, to timeless classics like pop a shot, air hockey, and skee ball.
Here's a sampling of what you can expect: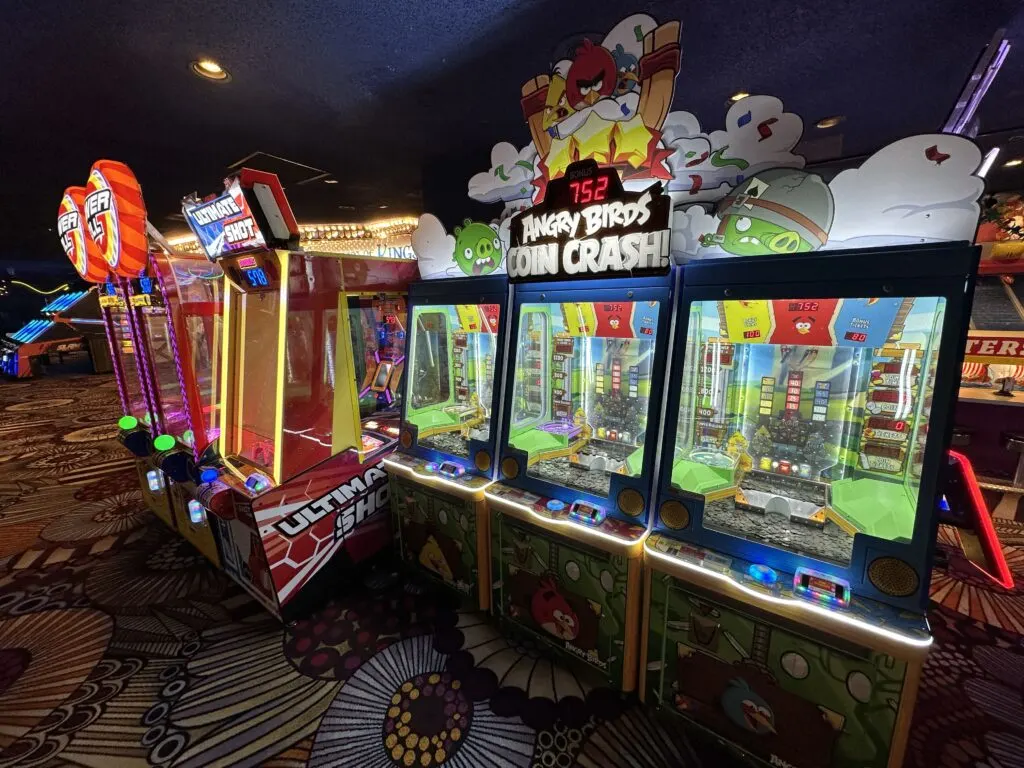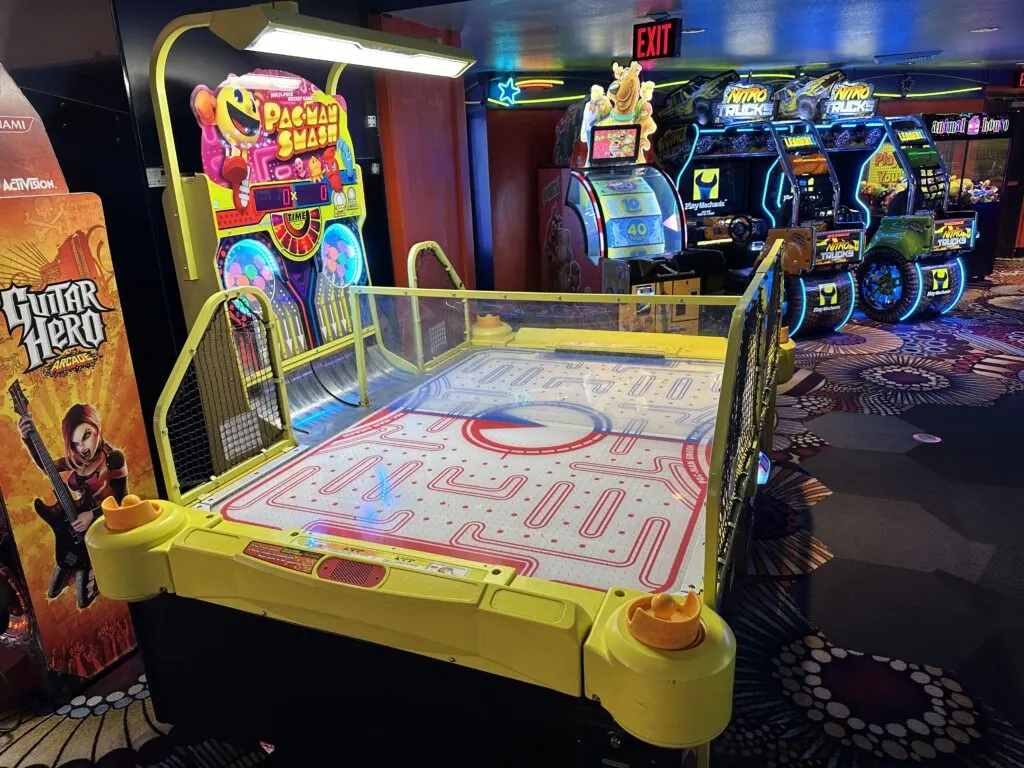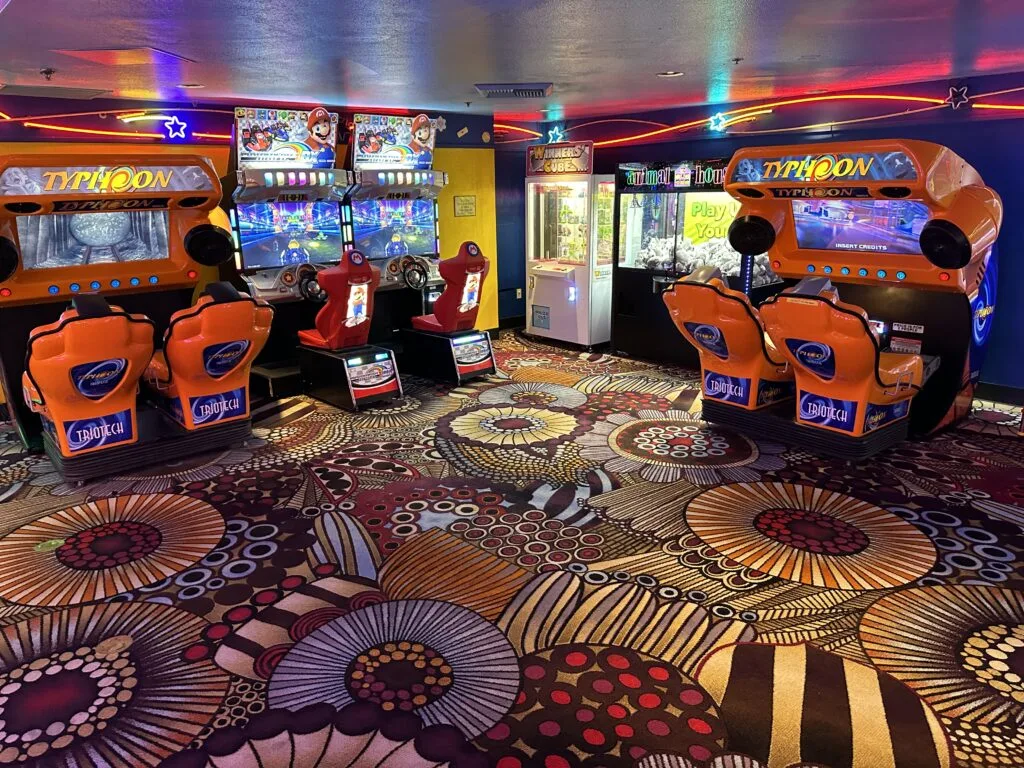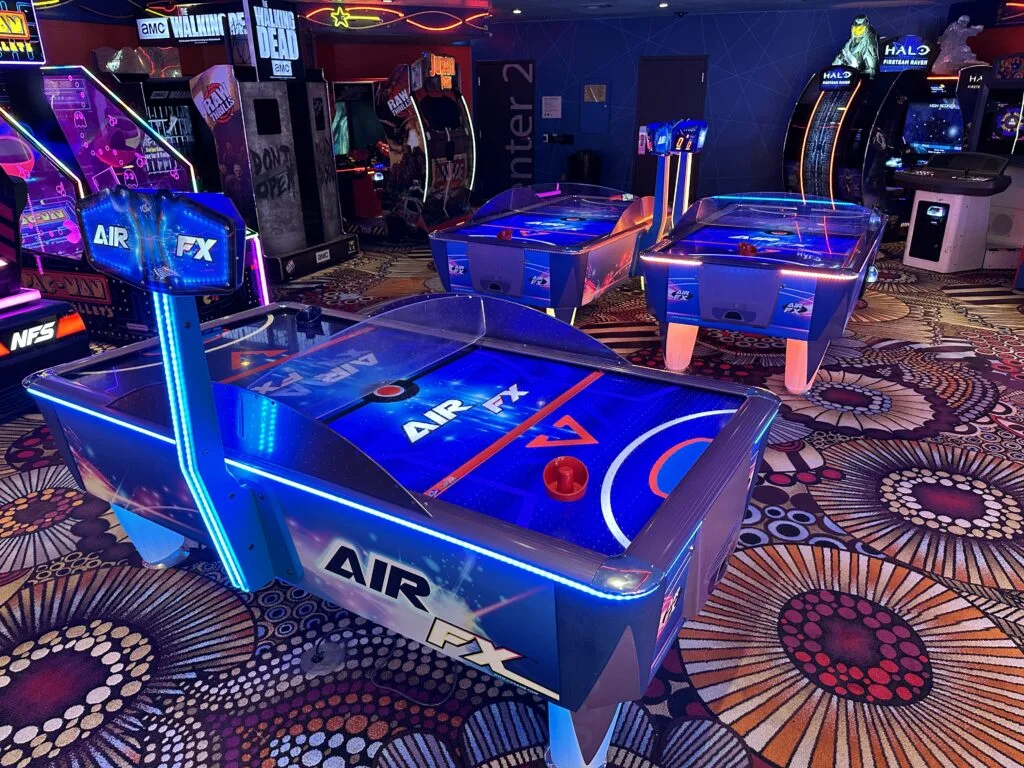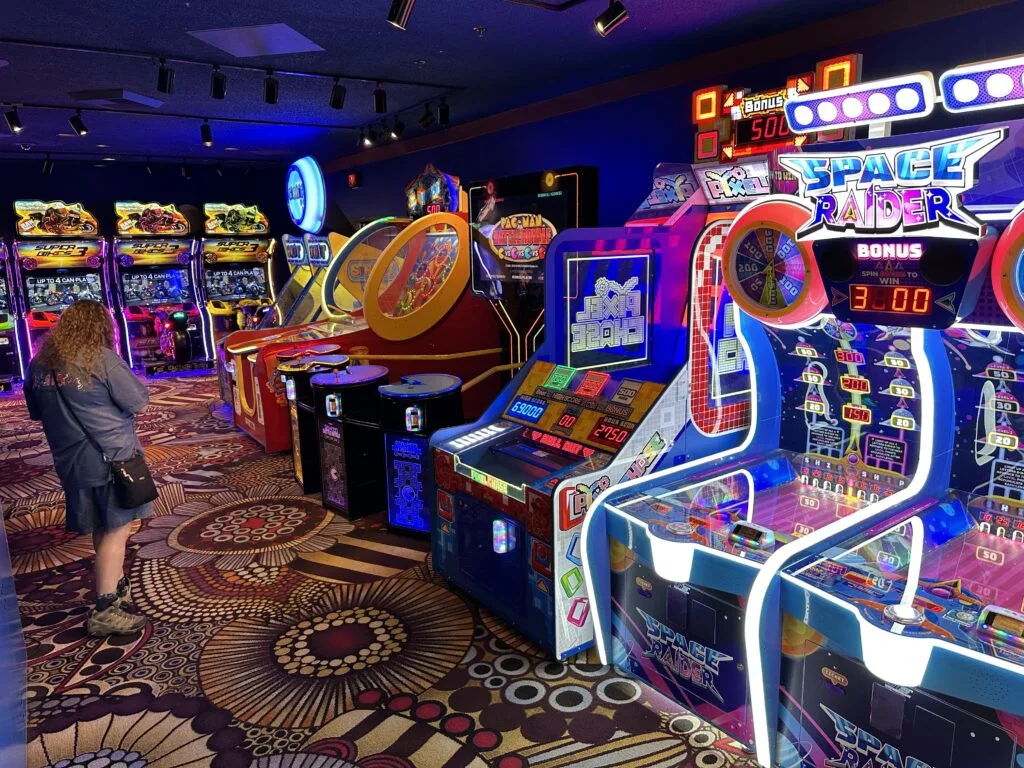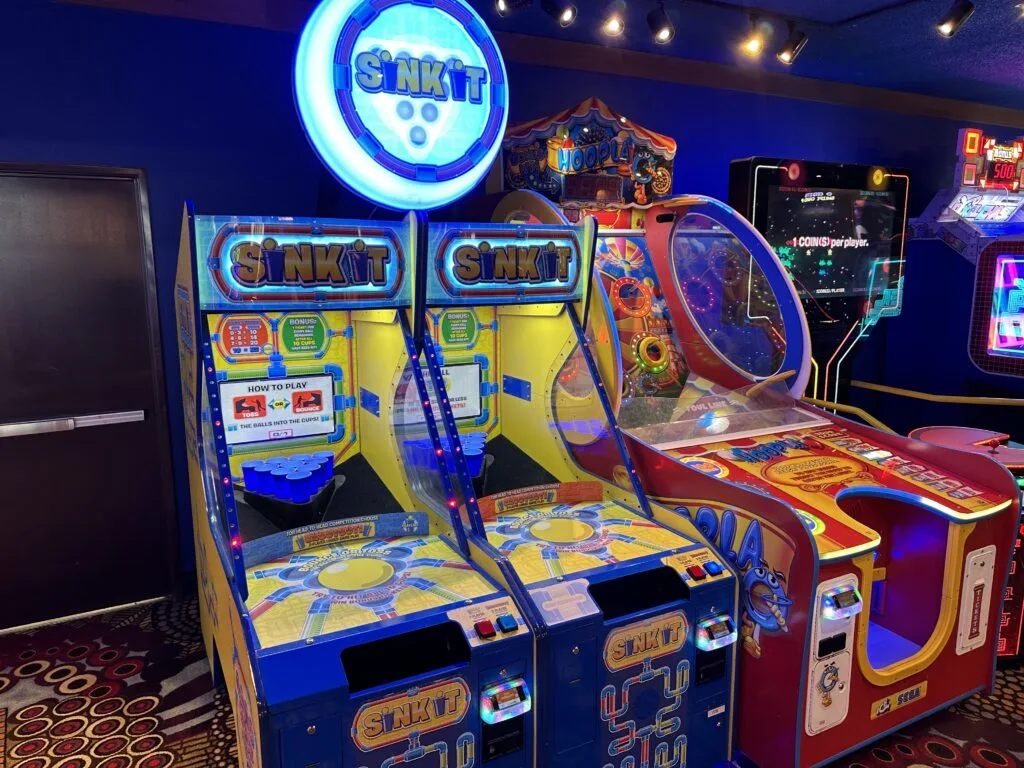 In addition to traditional arcade games, the Fun Dungeon at Excalibur is home to 15 carnival-style midway games that award prizes and require players to skillfully land a ball on a lilypad, knock over a stack of blocks with a ball, or toss a ring onto a bottle top, among other tasks.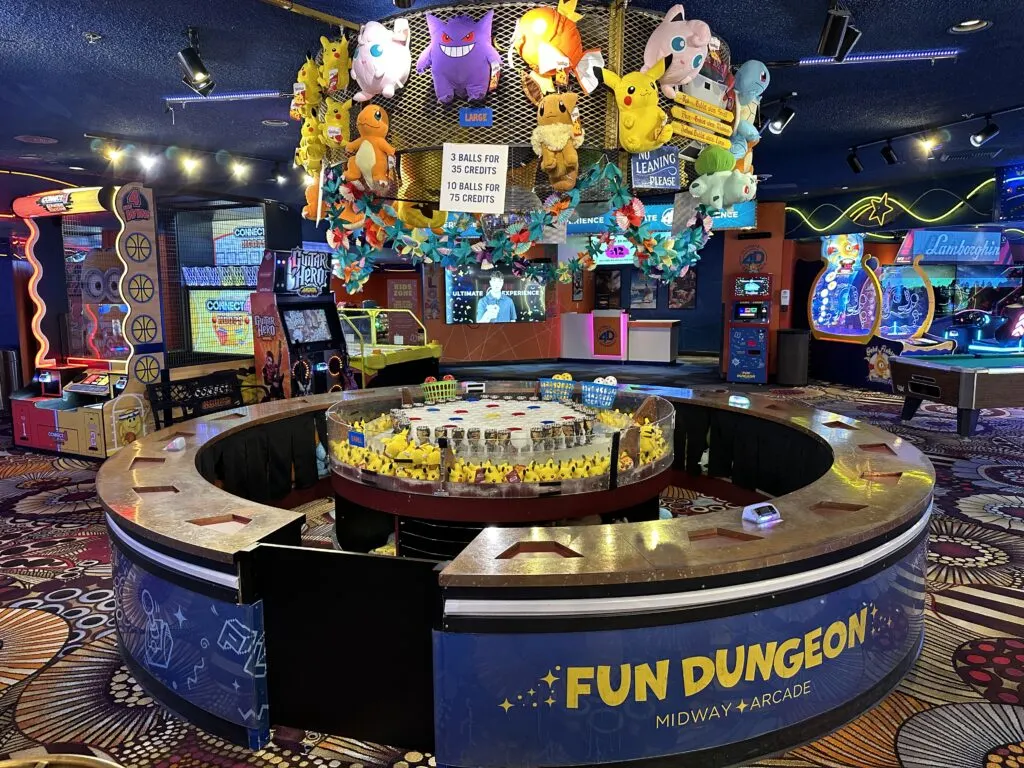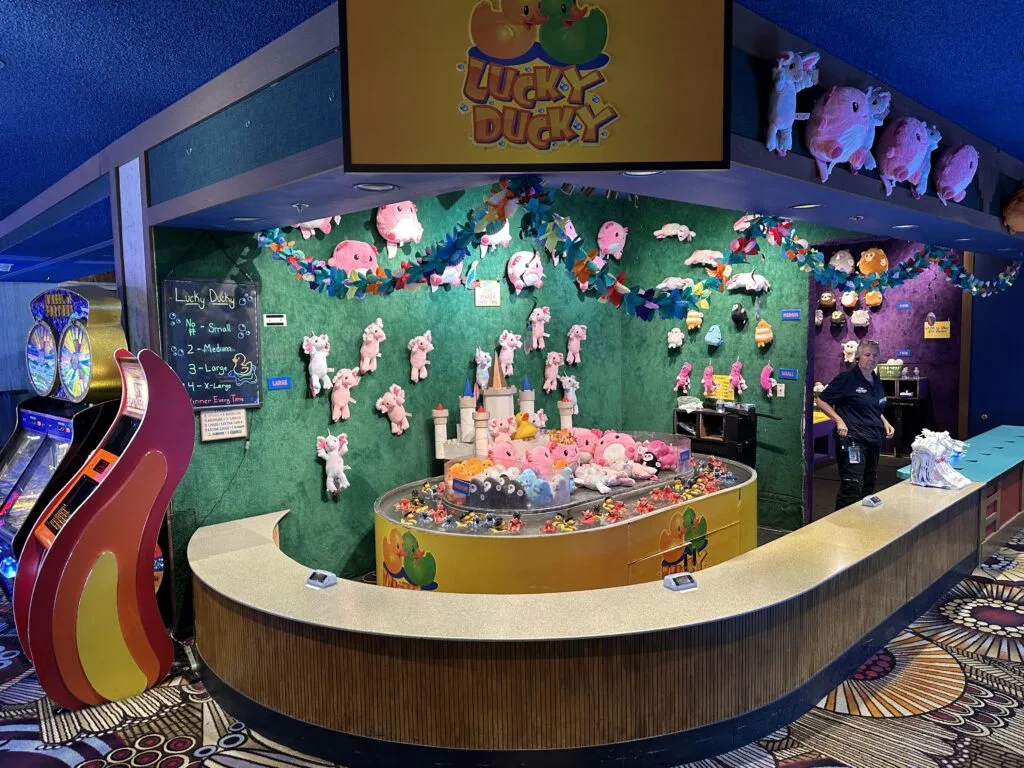 One somewhat underwhelming aspect of Excalibur's arcade was the prize redemption counter, which I consider small by "Vegas arcade standards", lacking selection.
Granted, most kids only had enough tickets to purchase bracelets and tootsie rolls, but, come on guys, give these kids some high end prizes to strive for!
Ultimate 4D Experience at Excalibur
Uniquely, the Fun Dungeon is also home to the Ultimate 4D Experience, a movie theater of sorts that plays four different 4D movies which inlcuded Yogi Bear, Dino Island, Happy Feet, and a Funhouse.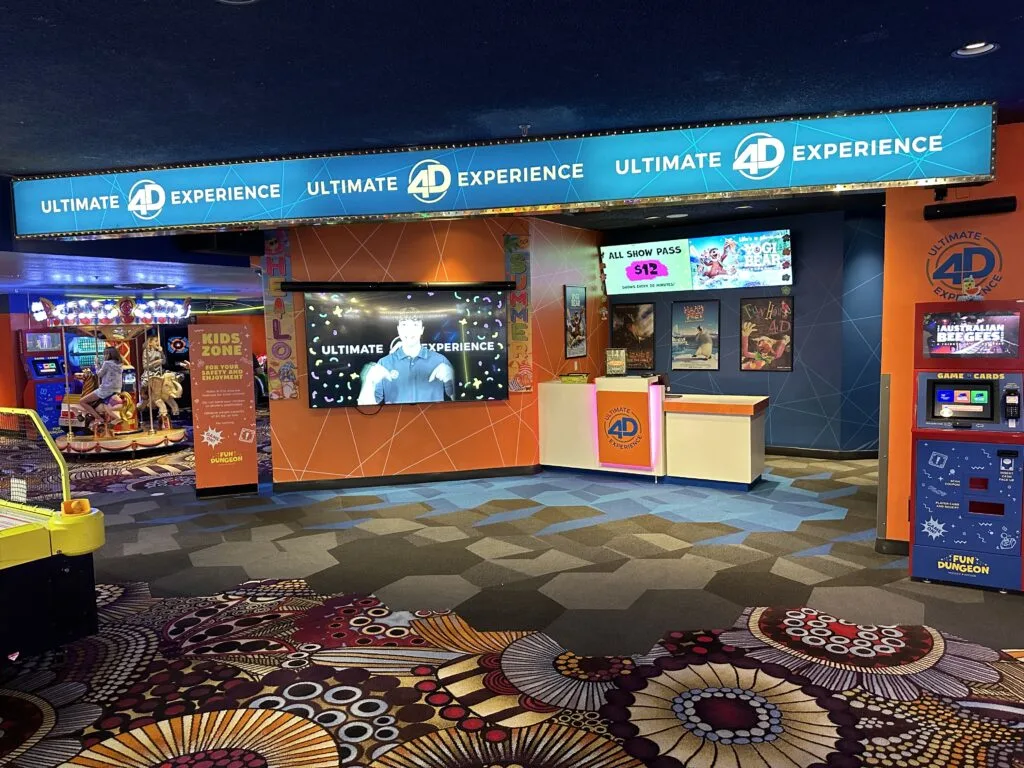 I decided to snap up a ticket on Vegas.com in advance for $12, which entled me to see all 4 short videos back to back.
On the way in, everyone was given a pair of 3D glasses and were able to select their own seats in the theater.
The 3D videos played are enhanced by a "4th D", which included scents, wind, getting sprayed with real water, real bubbles blown in the theater, and even the startling sensation of being poked in the back by a knob that pops out of your seat.
I don't know if I just had a more powerful sprayer in front of me than others, but I left with a pretty wet shirt. About halfway through, I actually decided that enough was enough and placed my hat over the sprayer.
While I wasn't blown away by the production quality, I thought it was entertaining and well worth the $12 I paid, taking about 30-minutes to run through the 4 videos back to back.
Keep in mind too, I'm a middle aged man. You're kids are likely to be more impressed than I was – They'll love it.
The game selection is top notch offering arcade classics like skee ball and air hockey in addition to modern options.
While there aren't quite as many carnival-style games as there are at Circus Circus' midway, there's ample variety to entertain most anyone on their quest to win a stuffed animal.
A unique amenity when compared to over arcades on the Strip, the 4D experience is a legitimately cool expeirence and a worthwhile add on at a mere $12.
Lastly, the fact that there's an Orange Julius and Dairy Queen in the middle of everything makes lunch or snacktime a breeze.
If you're on the south end of the Strip and are looking for something to do with the kids, I'd recommend considering the Fun Dungeon at Excalibur – It's one of the best things to do with kids in Las Vegas.
I'm a former software salesman turned Vegas aficionado. While the craps table is my preferred habitat, I pull myself away to explore new attractions, shows, restaurants, and outdoor activities around Las Vegas with the intent of sharing my experiences.
Ultimately, I just want to help folks plan a better trip and save a few bucks in the process.