While the concept of ice bars in Las Vegas has existed for well over a decade, I had yet to visit one for some reason.
Perhaps it's because I've historically dedicated my time to the craps table and the pursuit of cheap drinks at dives like Casino Royale and Stage Door Casino.
That all changed this past summer in the midst of a 105+ degree day.
The idea of stepping into a bar made entirely of ice sounded so incredibly appealing after taking my 20,000th step that I pulled out my phone, booked a time, and made my way to the LINQ Promenade to cool off.
For those unfamiliar, Minus5 Icebar is… just that… a bar made entirely of ice and kept at a frigid -5 degrees Celsius (which is 23 degrees Fahrenheit).
Legitimately, everything inside the bar is made from ice, including the tables, seating, walls, sculptures, decor, and even the cups.
Upon entry, guests are provided a coat and gloves to aid in weathering the frigid temperatures.
Considering how unique the attraction is, I figured it would be fun to stop in with the intent of sharing my experience, pictures, and video from the inside!
Minus5 Ice Bar Ticketing & Packages
"Cool Experience": The baseline package costs $24 and includes entry, gloves, and a parka. No drinks are included, but they can be purchased inside.
I personally opted for this ticket with a plan to buy one drink inside.
"Coolest Experience": An upgraded package, the Coolest Experience costs $49 and includes 2 cocktails along with a parka, gloves, and entry.
"V-ICE-P Experience": The best of the best, the V-ICE-P package also includes a souvenir gift, 1 digital photo, and the use of a more fashionable fake fur coat in addition to 2 cocktails and entry.
Notably, the Icebar is also an attraction suitable for kids until 9 pm daily – They even serve mocktails!
Tickets are available online directly from the attraction. I recommend booking in advance so that you can snag your preferred time slot before it fills.
Notably, you can stay in the Icebar as long as you want once inside, although most guests stay 1-1.5 hours per their website.
In addition to their location along the LINQ Promenade, Minus5 Ice Experience also offers locations at The Venetian and Mandalay Bay.
My Experience Inside the Minus5 Ice Experience
I was able to snag an 11 am entry, which is their first timeslot of the day. I showed up promptly at that time, checked in, was fitted for a basic parka, and was handed a pair of thin gloves.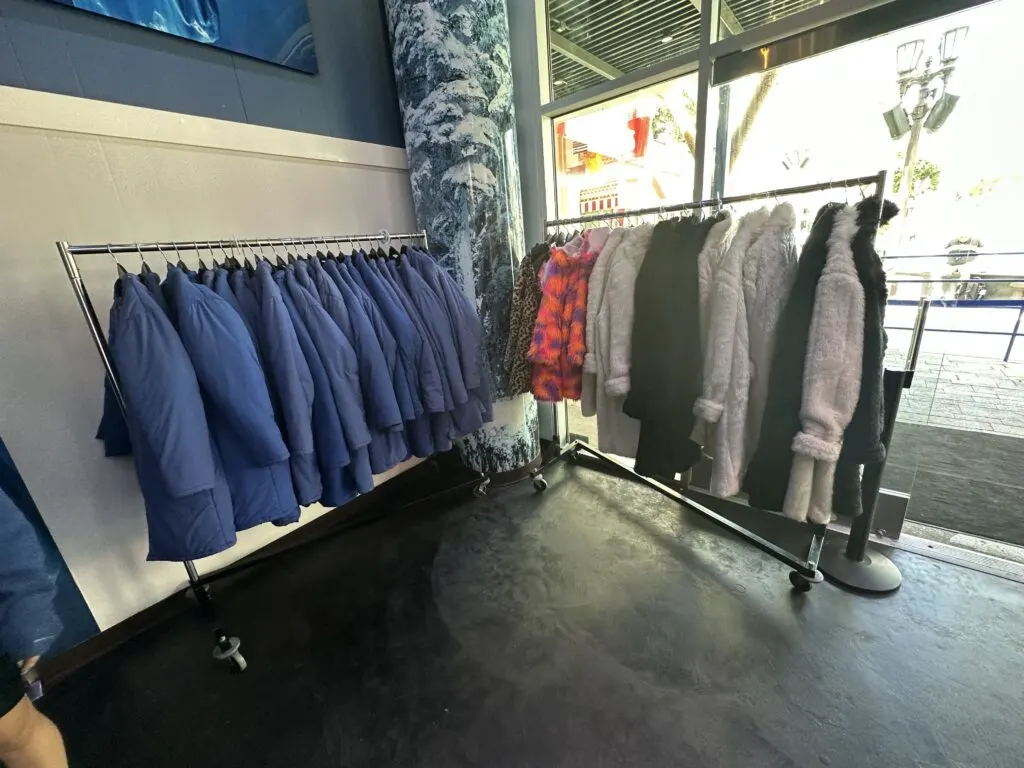 Once geared up, I was escorted into the Icebar.
Before diving into what's inside, I want to point out that I've always considered Minus5 Icebar in Las Vegas as a bit "gimmicky", at least subconsciously in the back of my mind.
It isn't that I was necessarily averse to the idea of visiting, but it always seemed like a minimally appealing novelty.
I immediately realized that my initial opinion was misguided.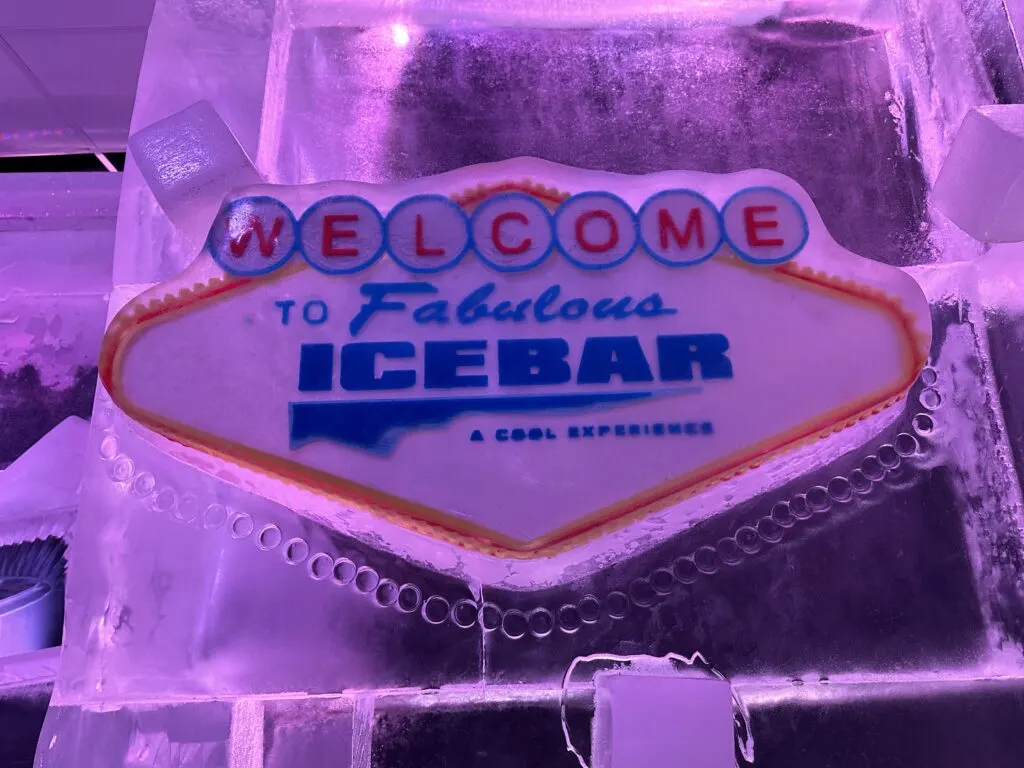 It's difficult to express the immediate feeling of relief that I felt stepping into the Icebar from the blazing heat outdoors.
After walking nearly 5 miles in the desert sun and triple-digit heat that morning, this moment alone was almost worth the $24 + tax I paid.
Here are a few first impression shots I took as my core temperature slowly ticked down: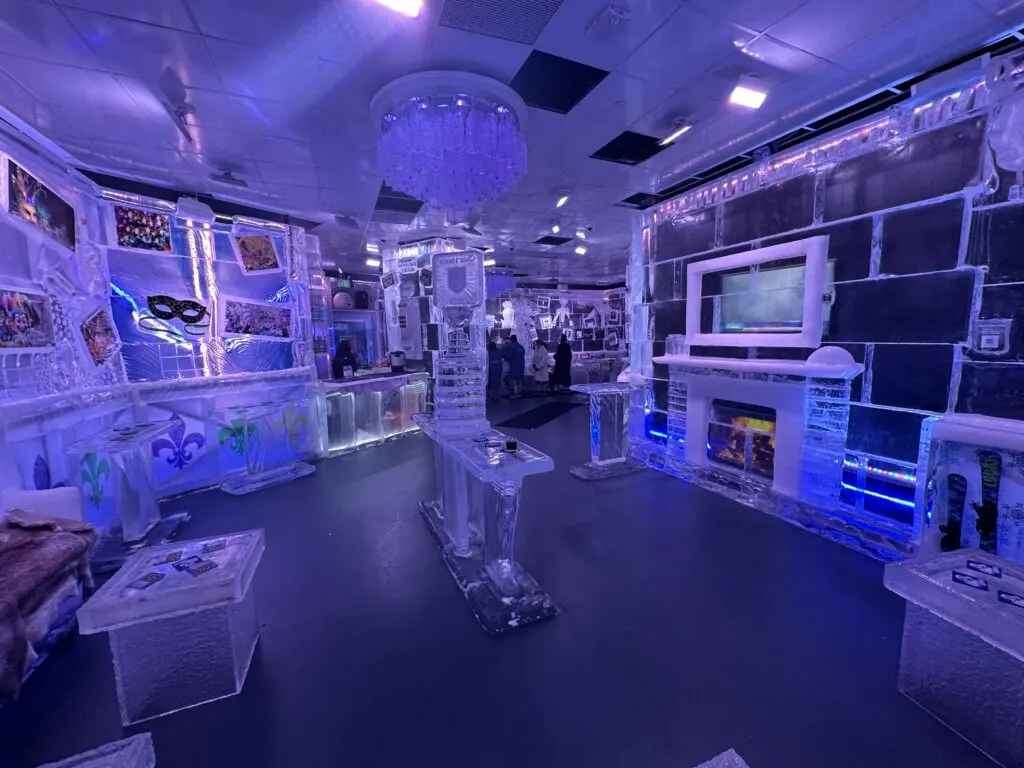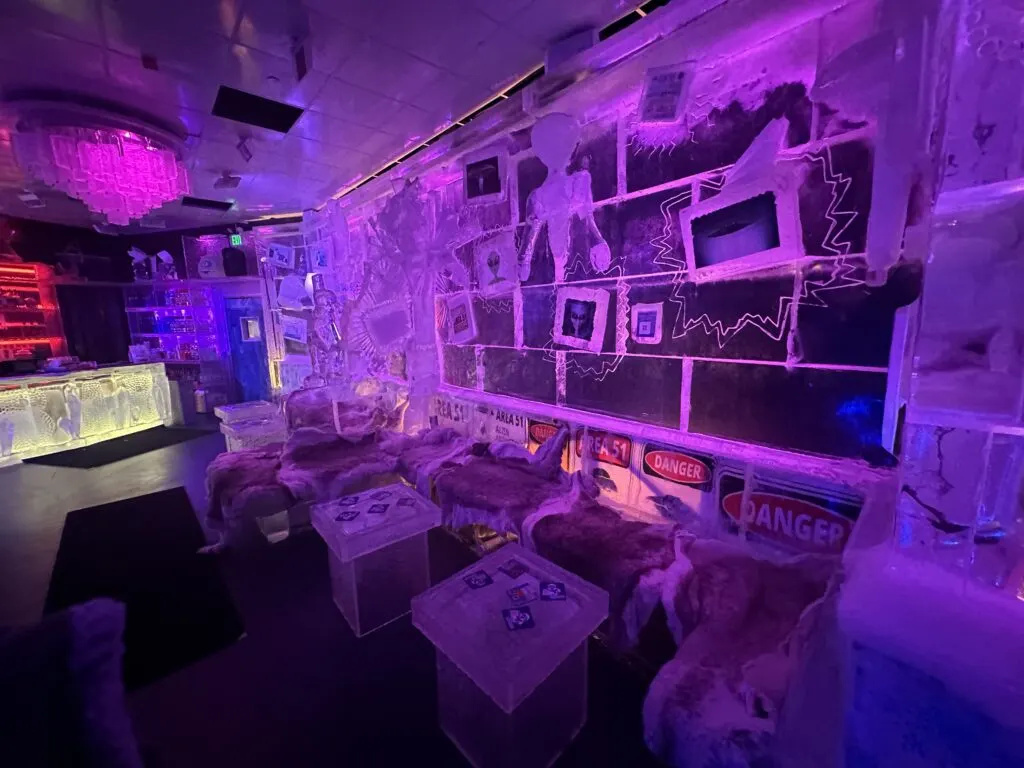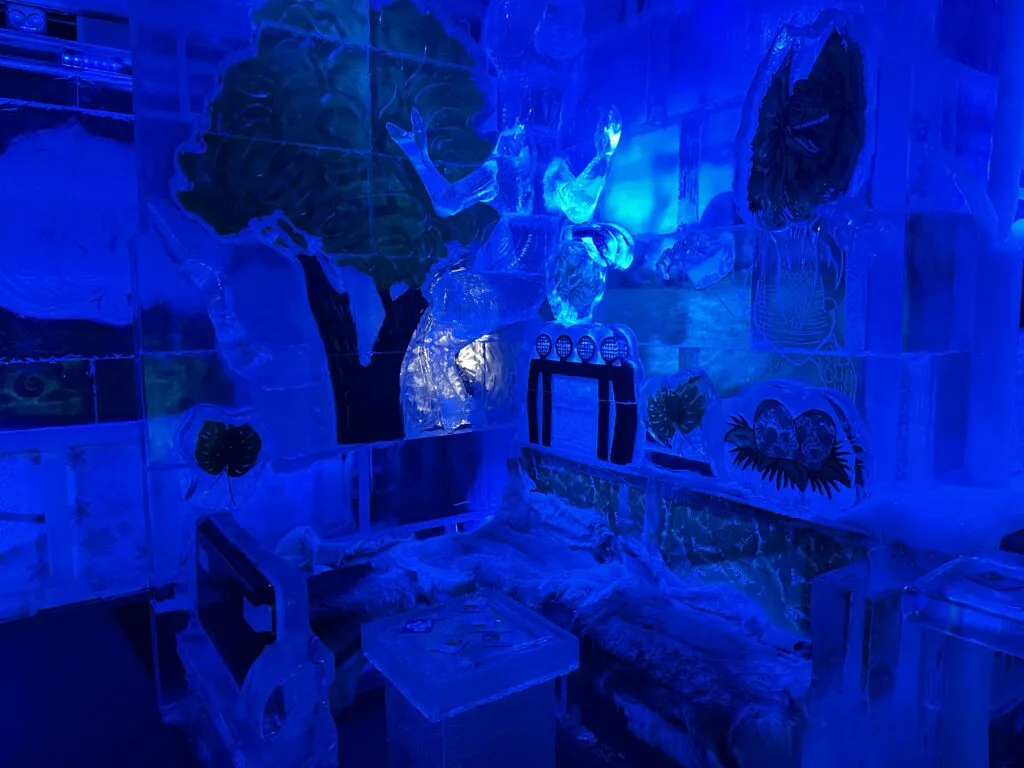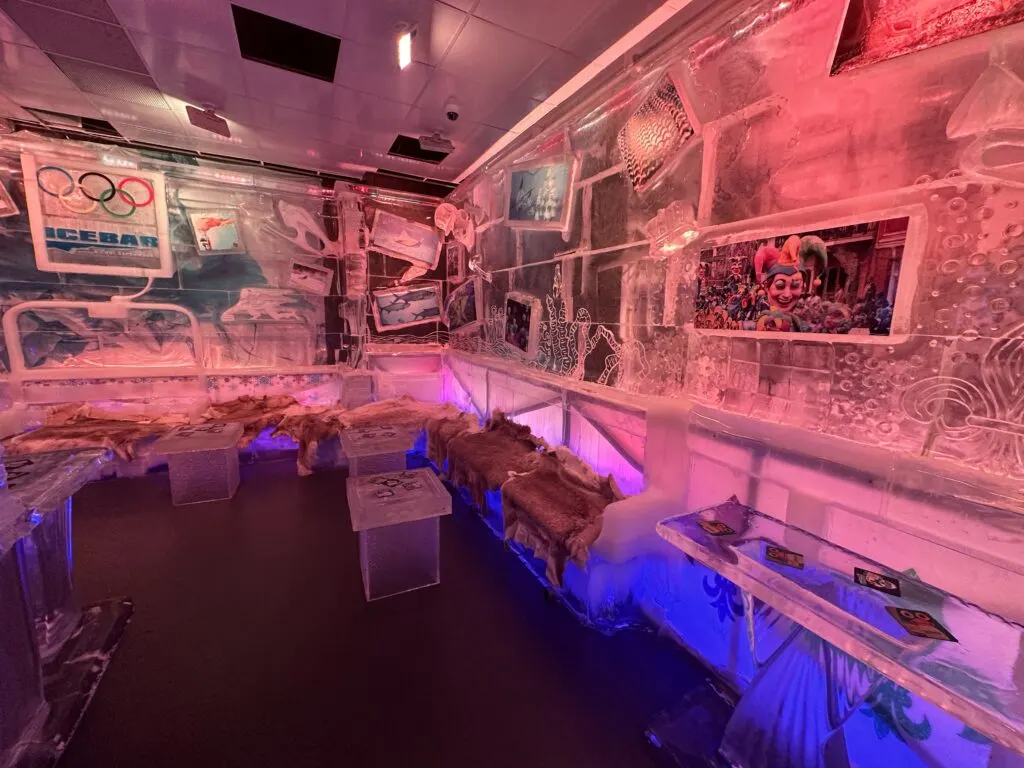 The iced-over cocktail lounge is a bit of a feast for the eyes.
Not only is every surface made of ice, but the ice is illuminated and choreographed to music, creating an upbeat vibe featuring music from artists like Rhianna, Drake, Katy Perry, and Niki Minaj among others.
Decor elements are scattered about the room and are either encased in ice or are made of ice. Notable examples include an ice snowman, a Stanley Cup made of ice, ice chandeliers, an ice fireplace, miscellaneous sculptures, and so much more.
There's something to see in every nook and cranny – Definitely take the time to wander.
Uniquely, there was even a QR Code on the bar top that takes you to a scavenger hunt of the space.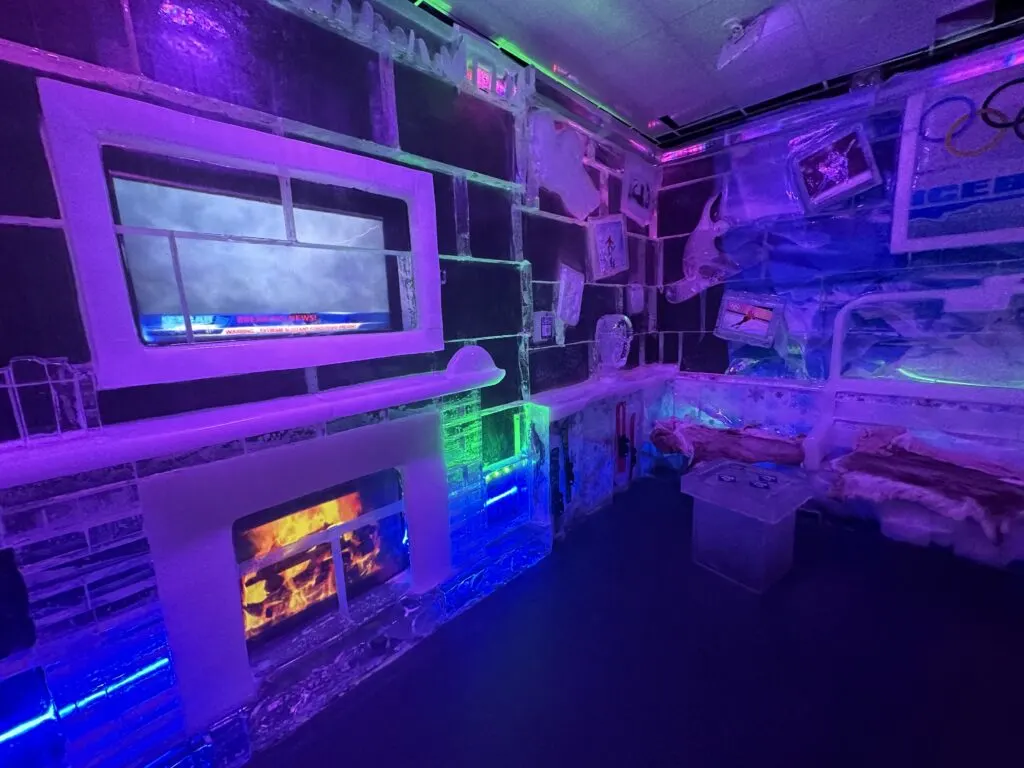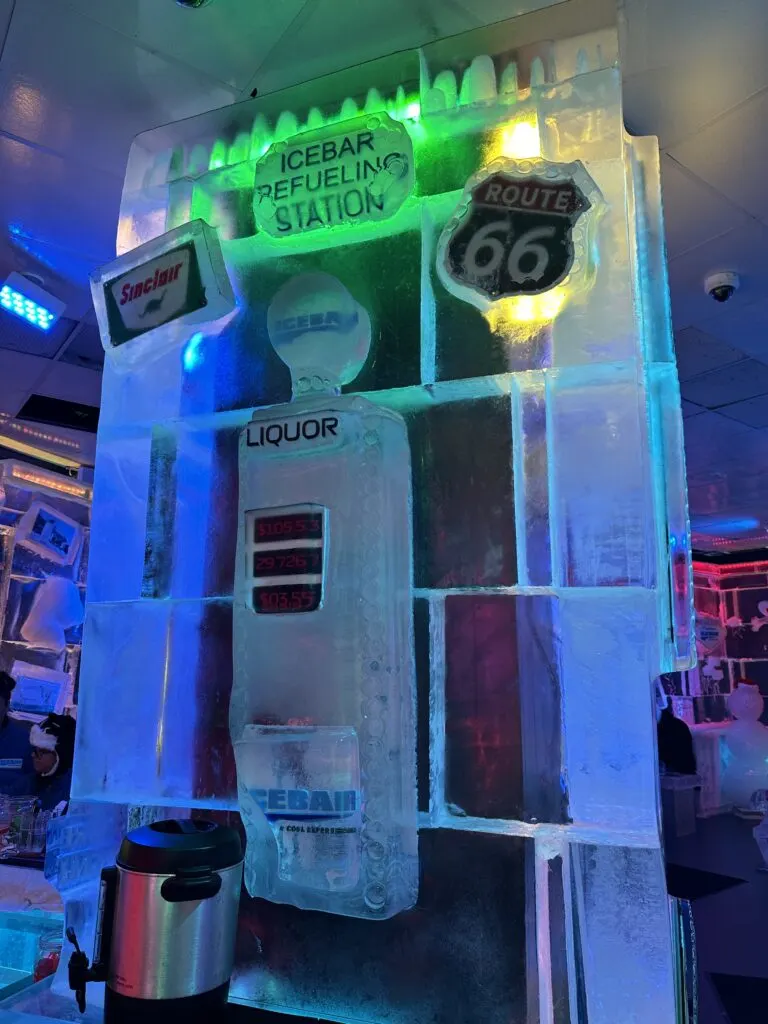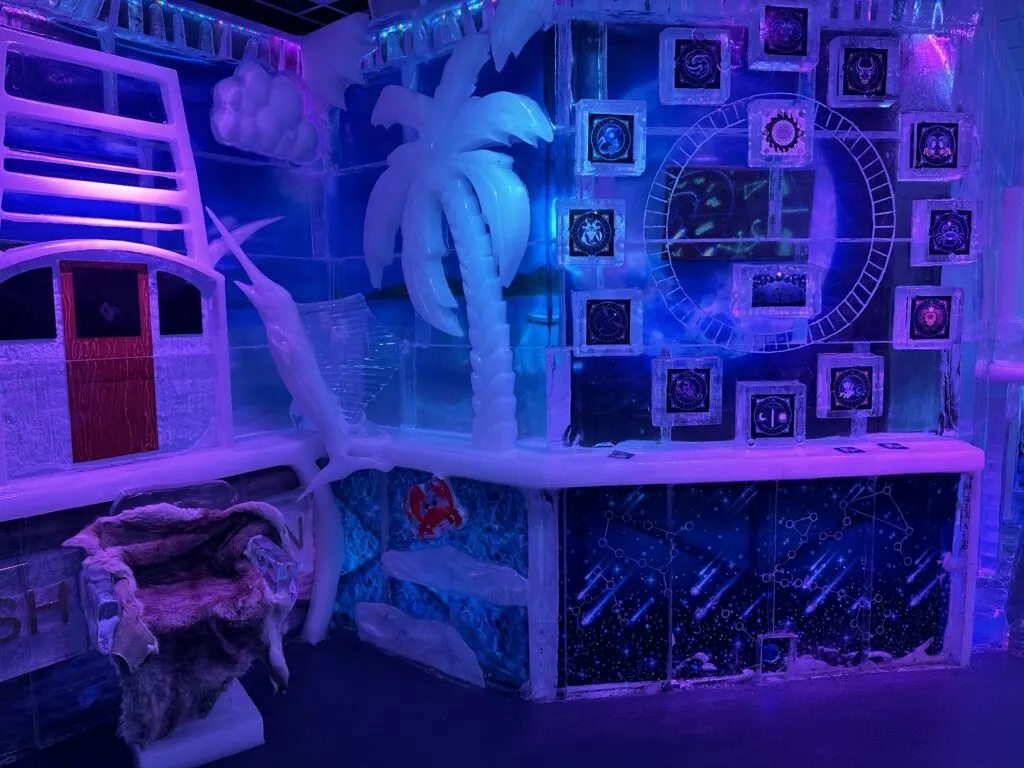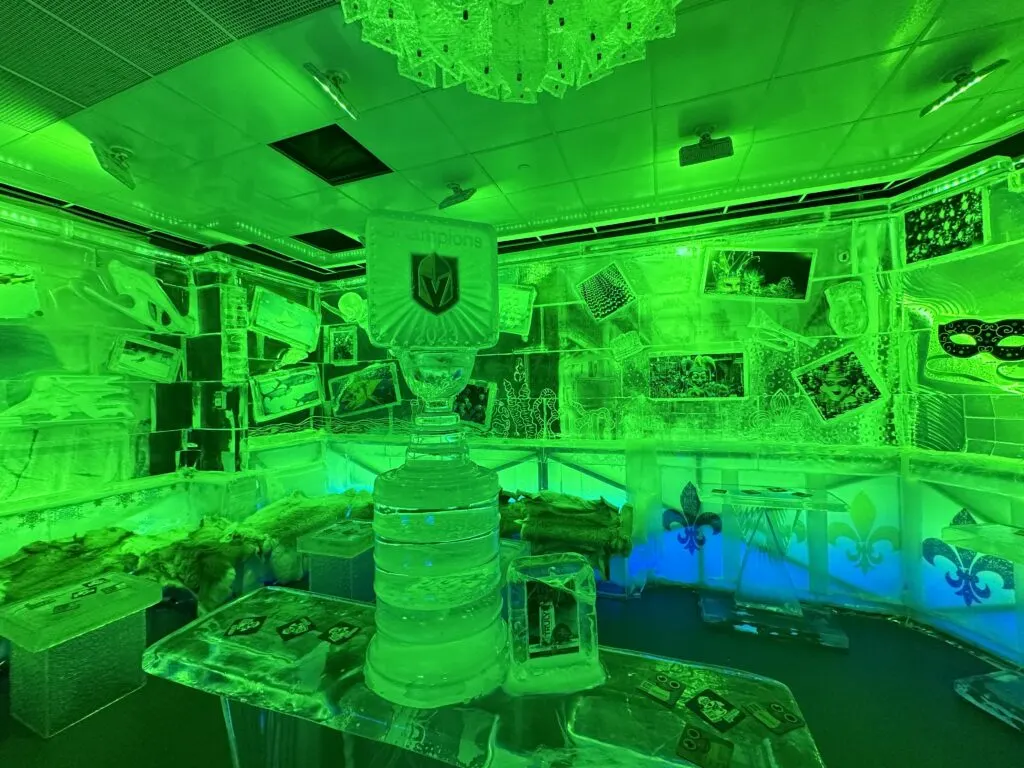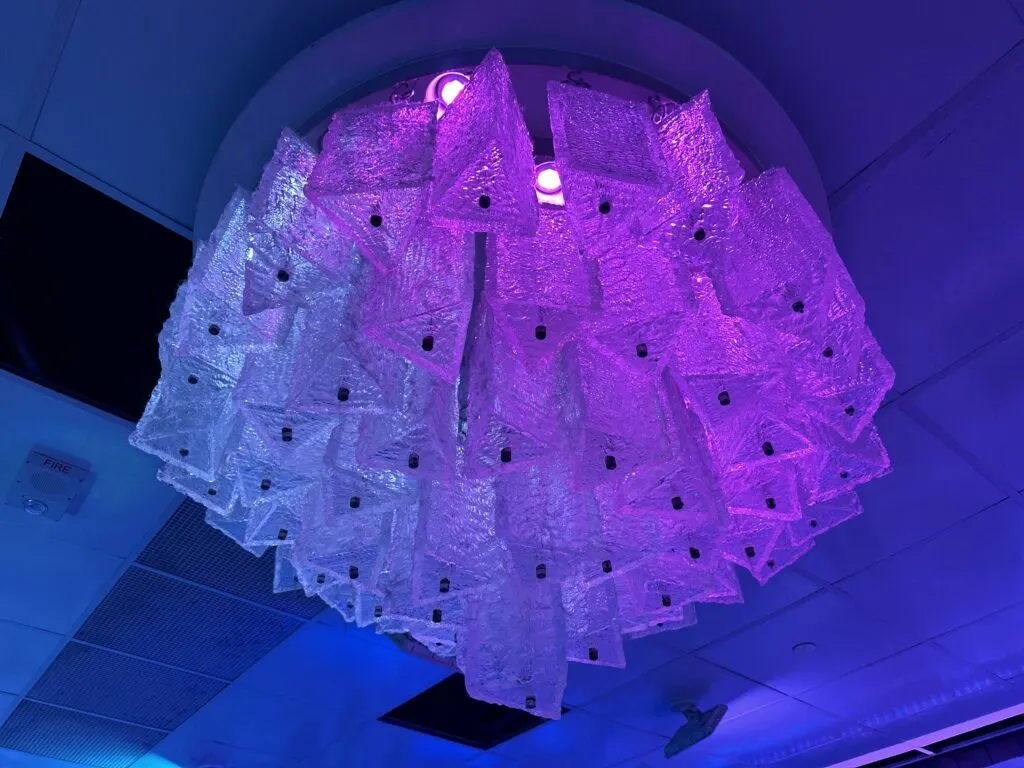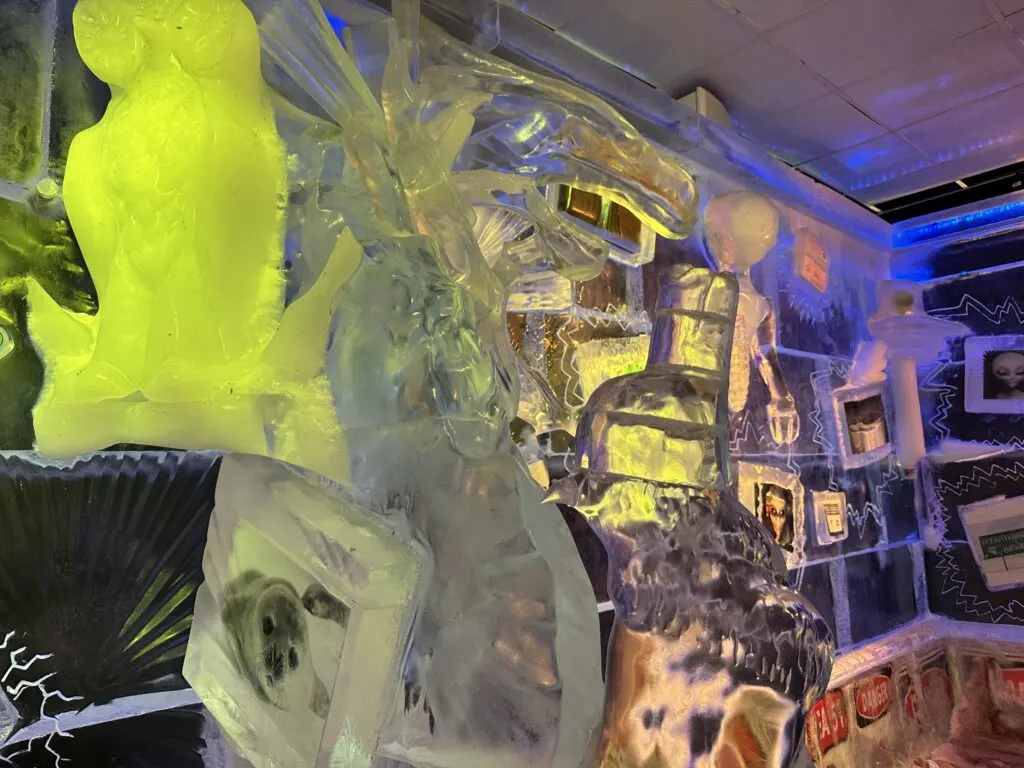 When they say even the seating, tables, and glasses are made of ice, they aren't kidding. The bartender even warned me to hold my icy glass with both hands to avoid dropping it – There's a $3 charge for broken glasses.
The ice benches are lined with animal hides to protect you from coming into direct contact with ice when taking a seat.
I only purchased one cocktail, a rum & Coke, which cost $16.95 after-tip.
While my drink was strong enough, it certainly landed on the small side of the spectrum. It's not a place I'd be hanging out at to catch a full-on buzz, as the tab would escalate quickly.
Is Minus5 Icebar Worth the Money?
Although I had my doubts going in, I found the Icebar experience to be unique and worth the money. If you're currently sitting "on the fence", I'd encourage you to book a time and do it.
I think the best use case for visiting Minus5 Icebar in Las Vegas is during the hotter spring, summer, and fall months. Book a mid or late-afternoon time slot after you've been schlepping the Strip all day in the sun and heat and enjoy some sweet relief.
While the experience is obviously more expensive than walking into a traditional bar, the novelty of it is drinking in a sub-freezing environment surrounded by ice, sitting on ice, and drinking from ice.
Package-wise, I'd recommend the cheapest option, which will get you into the venue with a basic parka/gloves and allows you to buy drinks as you go – There's really no upside to paying an additional $25 to upgrade to the "Coldest Experience" which includes 2 cocktails as they're essentially charging full price for them, just upfront.
Certainly, this attraction isn't for everyone, however, I think you'll know from this review and the pictures whether or not it'll be up your alley.
As for me, I dug it and look forward to taking my wife on a date night in the near future.
I'm a former software salesman turned Vegas aficionado. While the craps table is my preferred habitat, I pull myself away to explore new attractions, shows, restaurants, and outdoor activities around Las Vegas with the intent of sharing my experiences.
Ultimately, I just want to help folks plan a better trip and save a few bucks in the process.