Dino Safari, an animatronic dinosaur attraction, calls Horseshoe home and is the product of Imagine Exhibitions, the same folks that are behind Discovering King Tut's Tomb at Luxor and Real Bodies at Horseshoe.
The kid-friendly attraction offers the opportunity to "Grab a passport to Pangea", where you'll be able to stand next to moving dinosaurs from various time periods and parts of the world.
A sucker for new things to do in Las Vegas, I figured it would be fun to stop in with the intent of sharing my experience with you.
Of course, I took plenty of pictures to help you determine if Dino Safari is worthy of making its way onto your itinerary.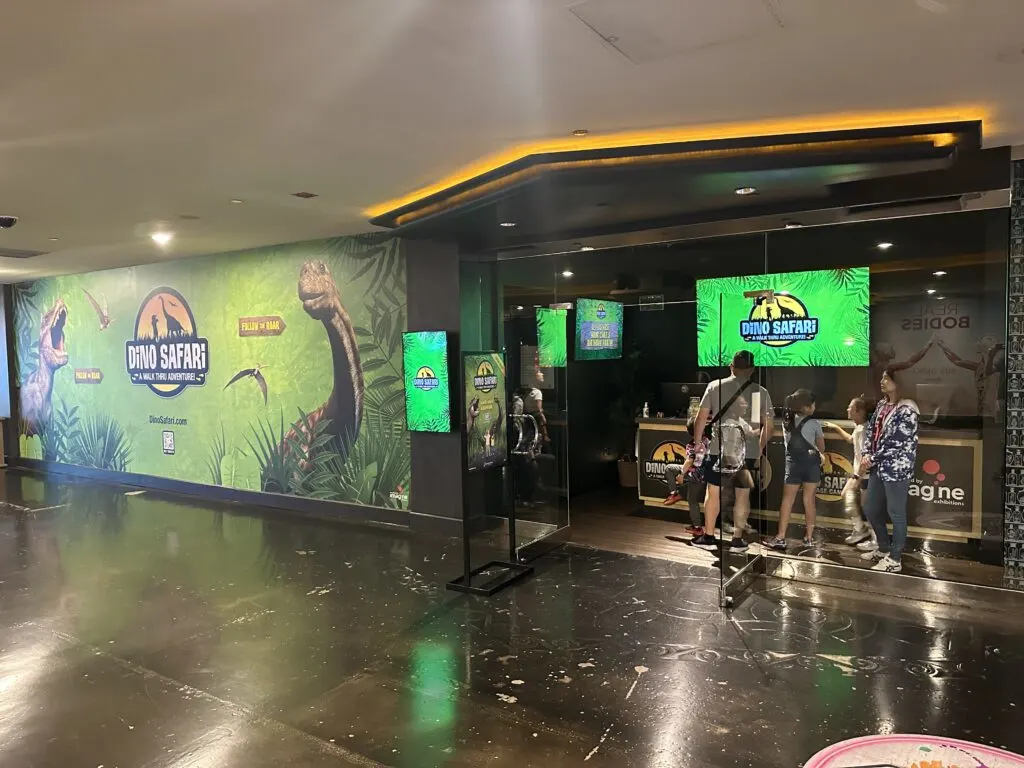 Price it out to get the best deal!
At the tail end of the attraction, there is also an opportunity to buy additional virtual reality experiences for both kids and adults which cost $8-$10/ride, with discounts offered for multiple rides.
My Experience at Dino Safari Las Vegas
Once you get past ticketing at Dino Safari, your group will have the opportunity to take a souvenir green screen picture.
I never buy 'em, and was visiting alone so I skipped past the photo booth to the attraction.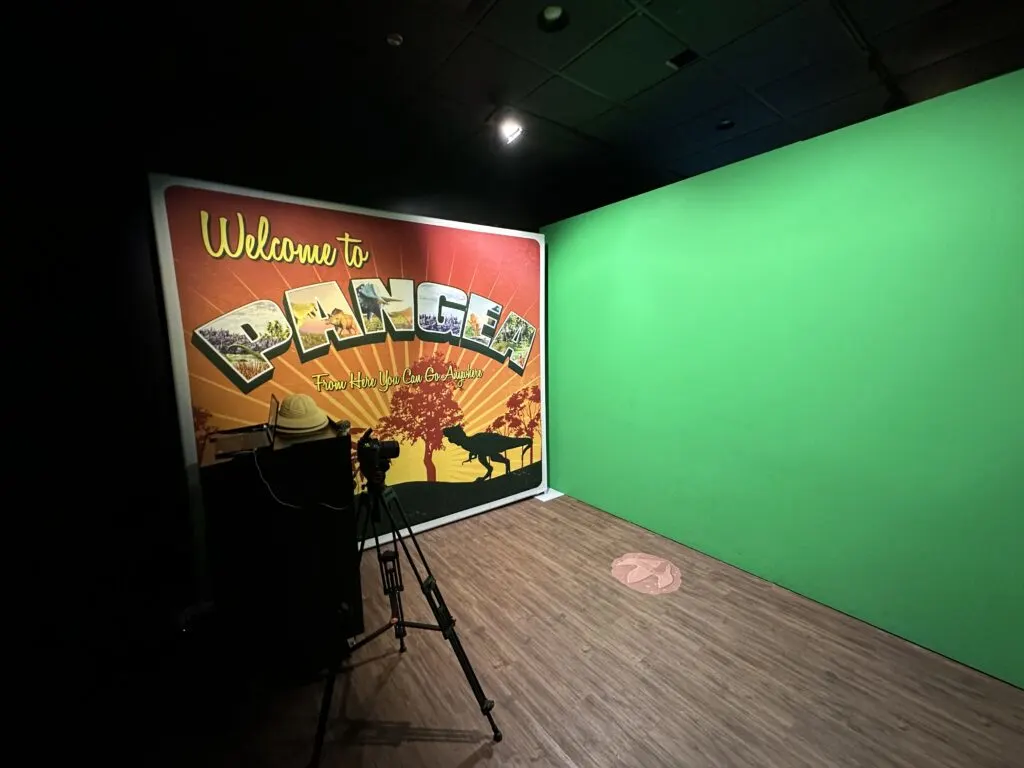 Dino Safari is a room-by-room expedition that packs surprises and something new to see around every corner.
The exhibits are organized by continent and each features one or more moving dinosaurs that also make noise.
In each room is a description of the continent the dinosaurs present lived in, where that continent was in Pangea, and what the climate was like at the time that dinosaurs roamed them.
Next to each dino is a placard that provides information about that particular creature, where it lived, when it lived, and more fun facts.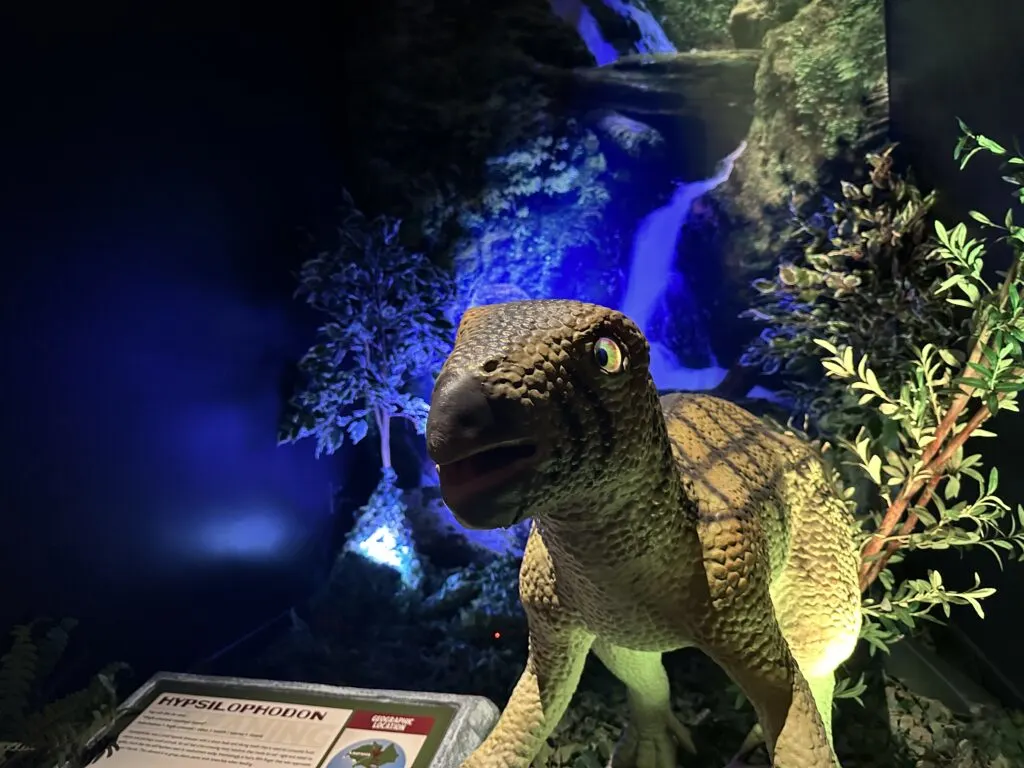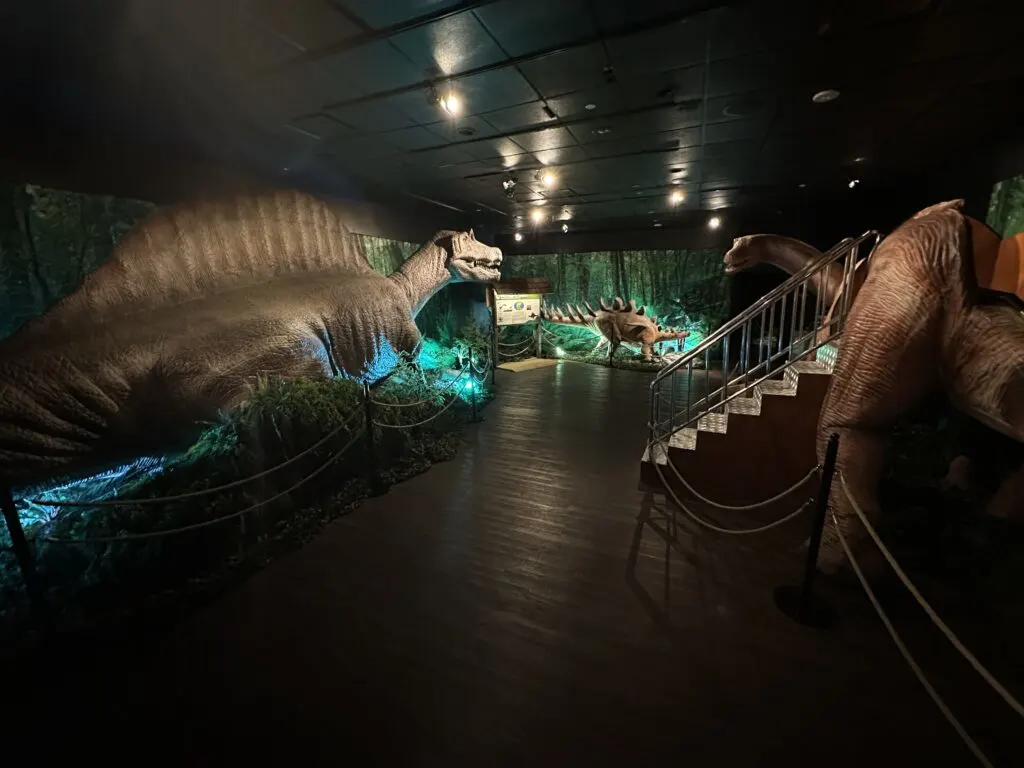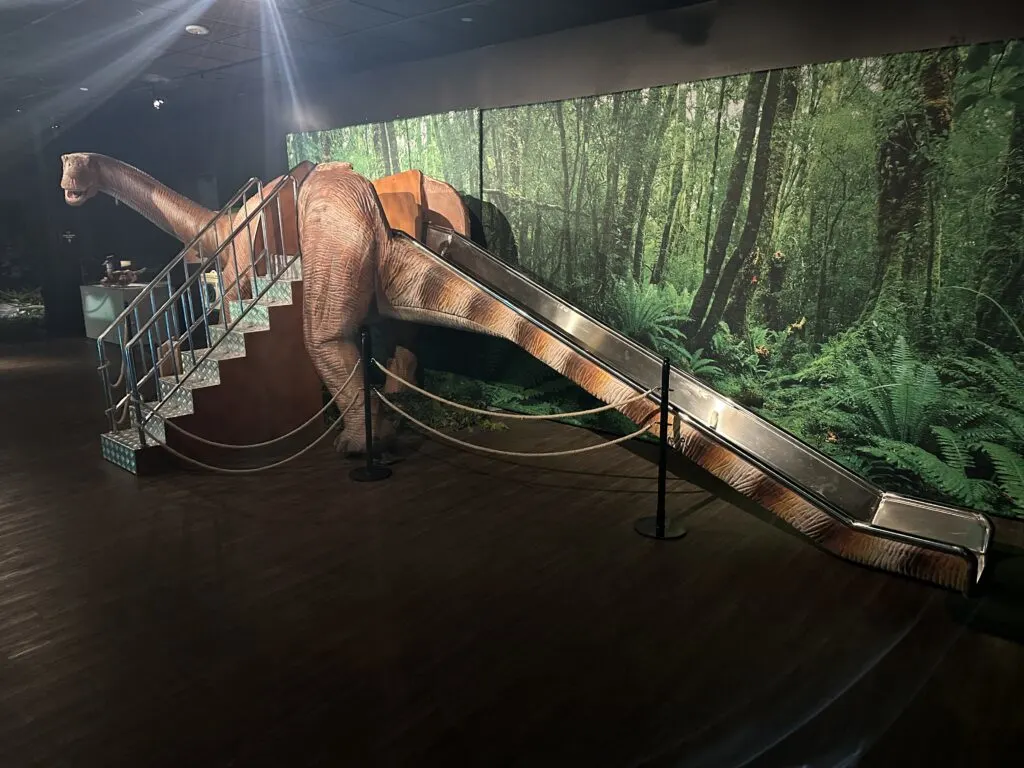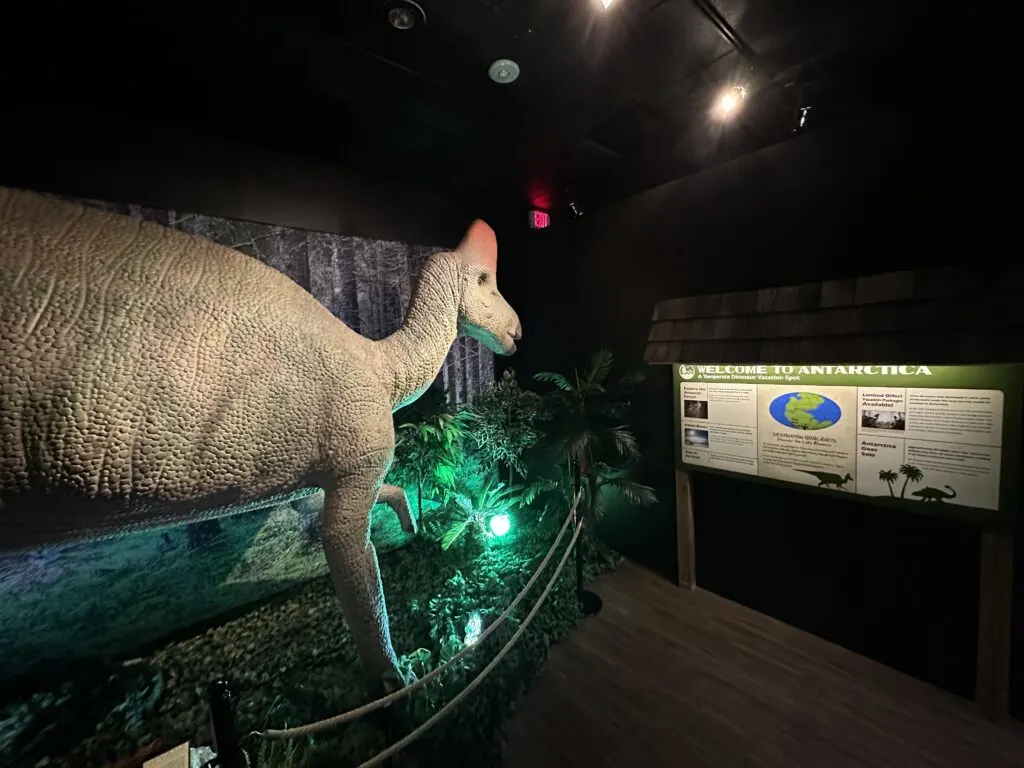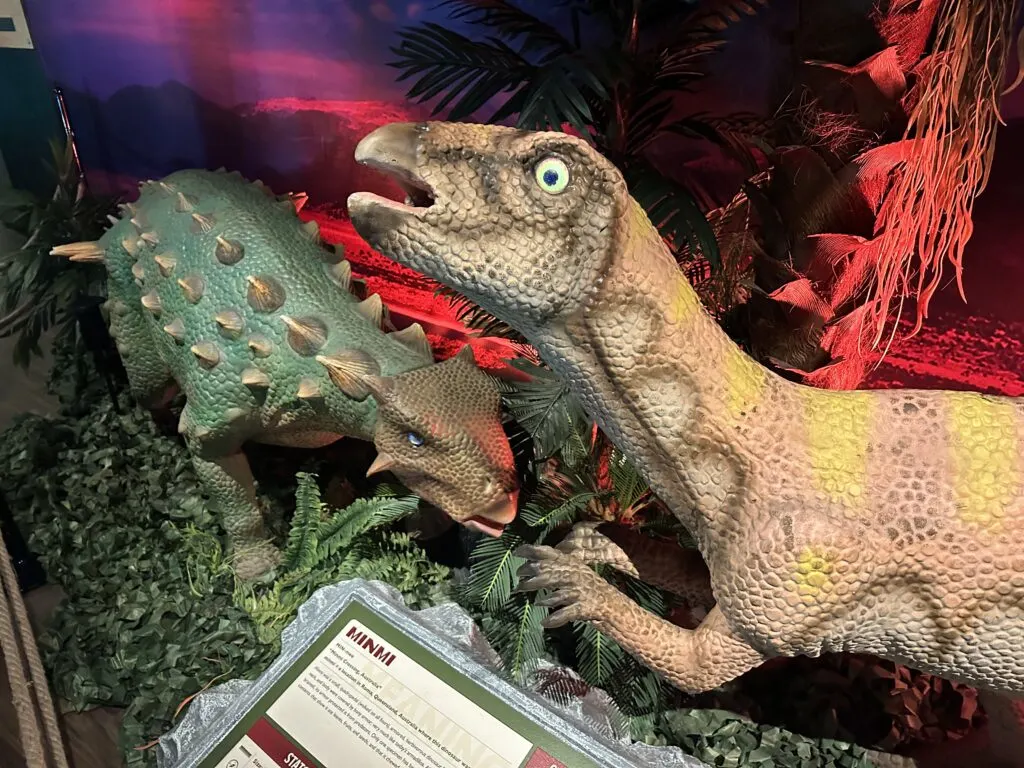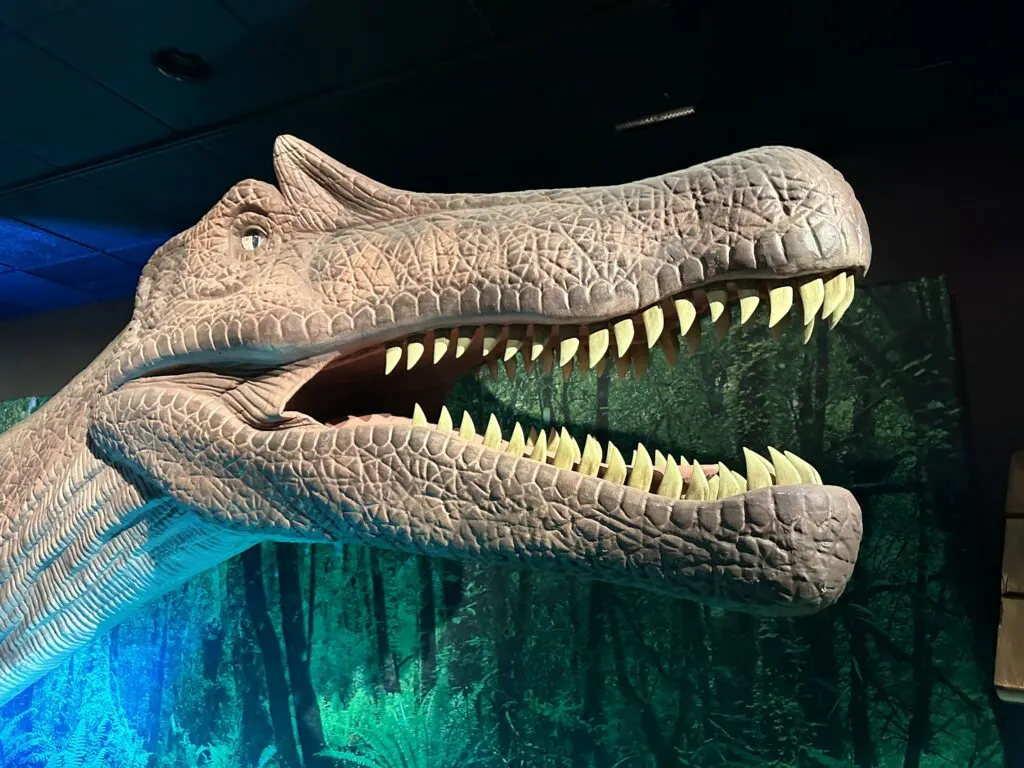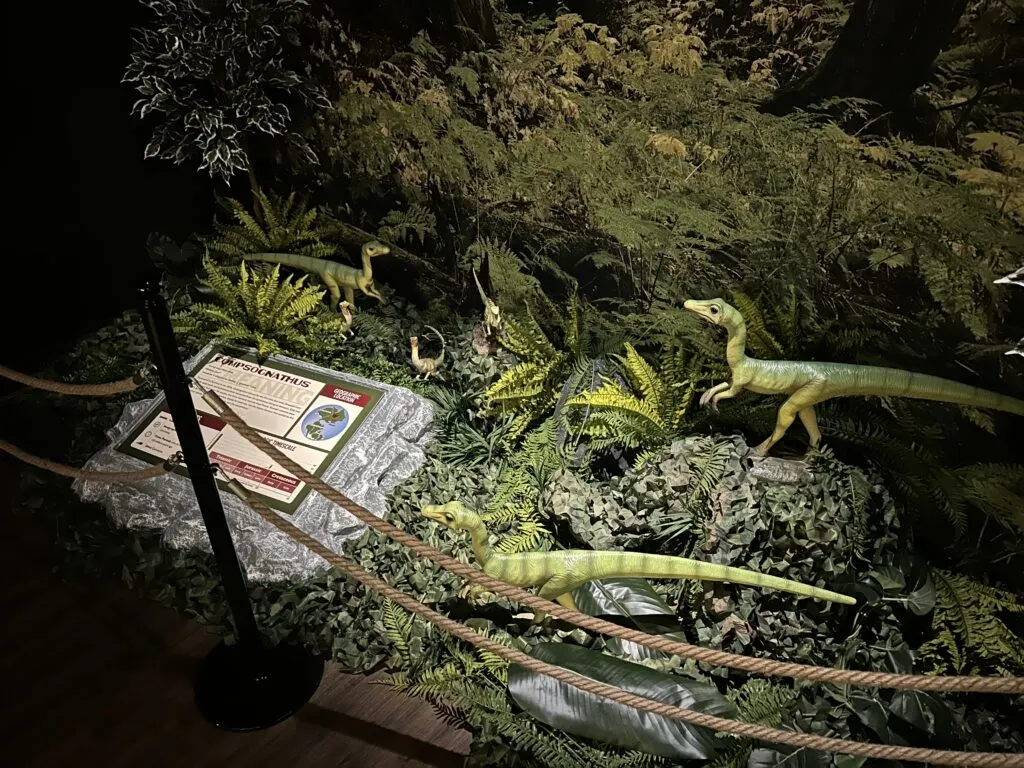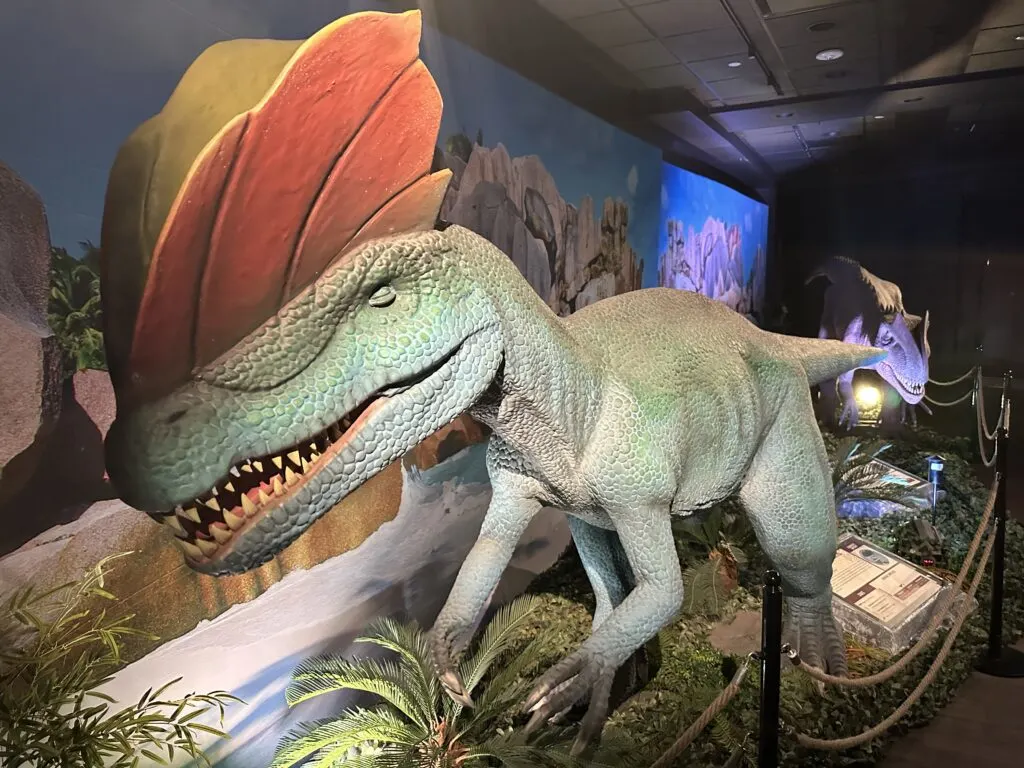 Another unique aspect of the attraction is the hands-on activities that are scattered about. Appealing specifically to kids, examples of those activities include feel boxes, skull matching, playground-style slides, and coloring.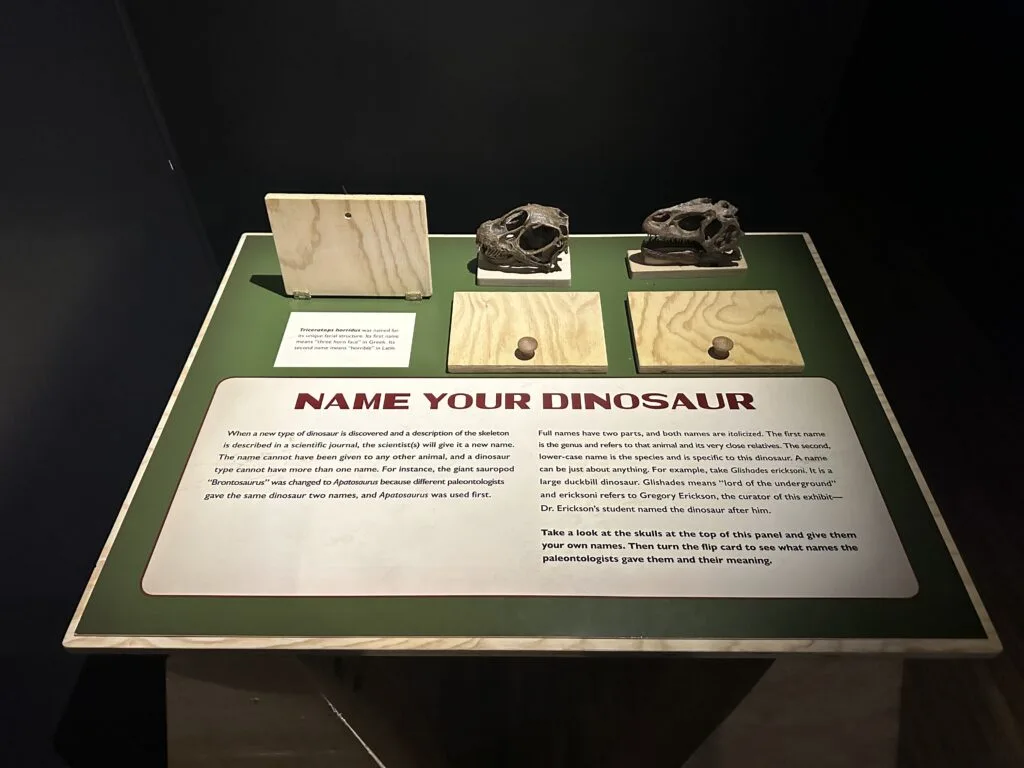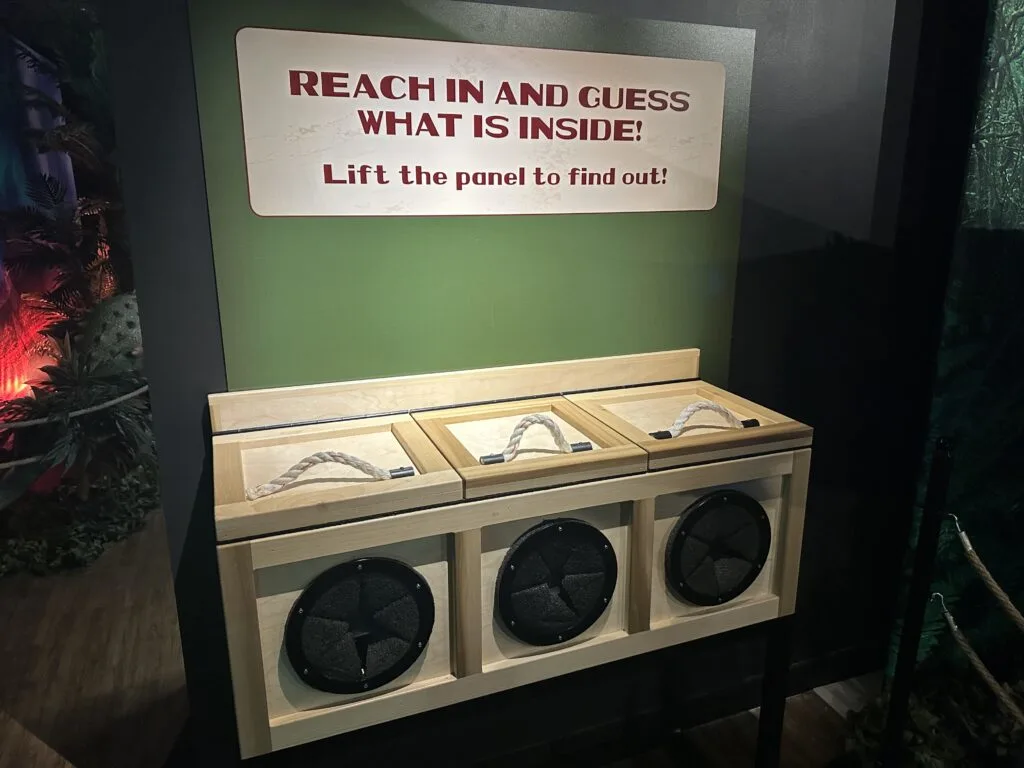 The final room of Dino Safari offers a wealth of hands-on activities that kids absolutely loved which included a balancing challenge, a dinosaur slide, the opportunity to ride a dinosaur, a fossil digging pit, and a sand table that changed the sand's color based on how high kids piled it up.
One thing I personally appreciated throughout Dino Safari was the abundance of genuinely interesting information that was found in every room, both about the dinosaurs themselves, but also about the Earth, climate, etc. in prehistoric times.
For instance, did you know that Antarctica was once a lush and forested environment? Nor did I! In fact, I learned that there are a ton of dinosaur remains there… but they're buried under ice so most are inaccessible.
I also learned that Australia once experienced 6 months of complete darkness per year due to where the land mass sat on the Earth's surface. According to the Dino Safari placard, "it's "How plants and animals survived under such conditions is still a mystery".
Those little factoids and nuggets of information are scattered throughout the attraction, which I found to be an interesting touch.
While not included in the cost of admission, there are a number of virtual reality experiences that will appeal to both young kids and adults at the end of the safari.
There's a discount for purchasing multiple experiences, but 1 VR session costs $8-10, depending on which one is selected.
Although I didn't participate, I can tell you that the 5-ish-year-old boy was enjoying his Baby Shark experience.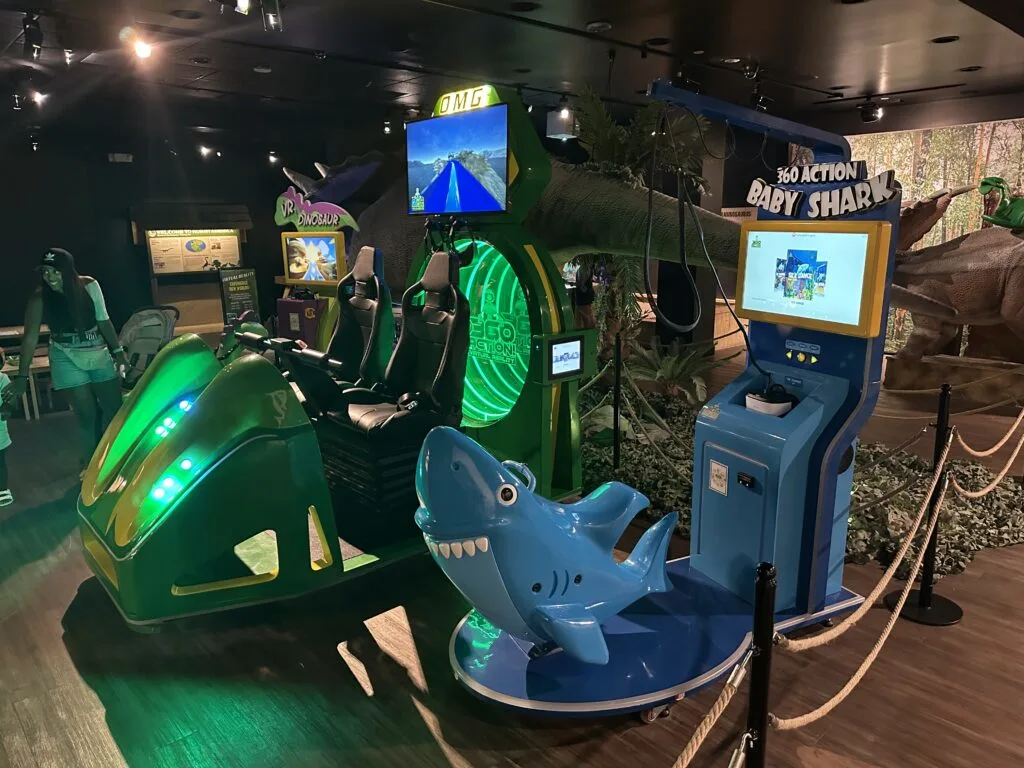 What's Not to Like?
On the whole, I was pretty impressed with the attraction, however, it'll definitely appeal more to younger kids, who clearly enjoyed the moving displays and interactive activities.
As an adult, the animatronic dinosaurs didn't feel overly "believable", and perhaps because I'm not personally a dinosaur enthusiast, the rooms started to feel a little like they were "more of the same".
In my opinion, even pre-teens and teenagers are likely to be a bit underwhelmed unless they're really into the information and subject matter.
Is Dino Safari Worth the Money?
When I review attractions like this, I try to view it through the eyes of the target market – In this case, that means kids and families.
While I'm not sure many solo-traveling middle-aged men like me will want to prioritize a visit, the younger kids in attendance were having a legitimately great time.
Emotions were all over the map with some kids being in awe at what they were seeing, anxious to get into the next room, all the way to terrified. At one point, a toddler even hugged my legs in fear thinking I was her mother. Awkward, but funny.
Another perk is how comparatively affordable Dino Safari is to similar attractions in town. With tickets hovering around $20, it's one of the more affordable things to do in Vegas with kids.
If you're coming to Las Vegas with young kids, I'd recommend booking tickets to Dino Safari – They're sure to enjoy it.
I'm a former software salesman turned Vegas aficionado. While the craps table is my preferred habitat, I pull myself away to explore new attractions, shows, restaurants, and outdoor activities around Las Vegas with the intent of sharing my experiences.
Ultimately, I just want to help folks plan a better trip and save a few bucks in the process.