Key Points:
Put bluntly, I had lofty expectations for Aria – The Deluxe Room soundly exceeded them.
The room is quietly luxurious and stocked with the technology amenities you'd expect at an upscale resort (iPad, lighting controls, remote blinds, etc.).
The broader resort stuns with art installations, a beautiful gaming floor, and dining options that span the price/cuisine spectrum.
Aria has been on my "resort to-do list" for years, but for one reason or another, it just hadn't happened.
It's not for lack of trying, however.
My previous 2 scheduled stays at Aria were disrupted by a basement flood and a canceled flight respectively, and I started to believe that booking Aria was the kiss of death that could kill any trip to Vegas. Bad karma if you will.
That all changed on a recent trip, where I successfully completed a stay at Aria, a resort that I feel ranks among the nicest on the Strip.
Specifically, I booked one of Aria's Deluxe Strip View King rooms, which was complimentary due to my gambling activity within the MGM Resorts loyalty program. I just needed to pay a resort fee and taxes, which amounted to $51.02 for my 1-night stay.
I thought it would be helpful (and fun) to document my experience to help you determine if Aria could be a good fit!
Aria Check-In Experience
As is typical of my room reviews of hotels under the MGM Resorts umbrella, the check-in process at Aria was seamless and absurdly convenient.
The night before my stay, I was prompted to check in via the MGM Resorts phone app. On the day of my stay, I was alerted when my room was ready.
Conveniently, my room key was accessible within the MGM Resorts app, allowing me to use my phone as a room key. Foregoing the front desk is a massive time saver.
No lines, no wait, no human interaction, no physical key cards that randomly stop working.
Just a seamless experience – Bravo, Aria.
While I didn't pay for the luxury of early check-in, Aria gave me access to my room well in advance of their standard 3 pm check-in time.
This is appreciated as other resorts will wait until the last second to award your room, hoping you cave and pony up for the right to get into your room early.
Note that early check-in isn't guaranteed if you don't pay for it upfront, but in my experience, MGM (Aria in this case) does everything they can to get you into your accommodation ASAP.
Onto the room!
Inside Aria's Deluxe King Room
On my way up to the room, I enjoy scoping out common areas like lobbies, elevator rooms, hotel hallways, etc. as they usually hint at what's to come.
Aria's common areas suggested I was in for a treat.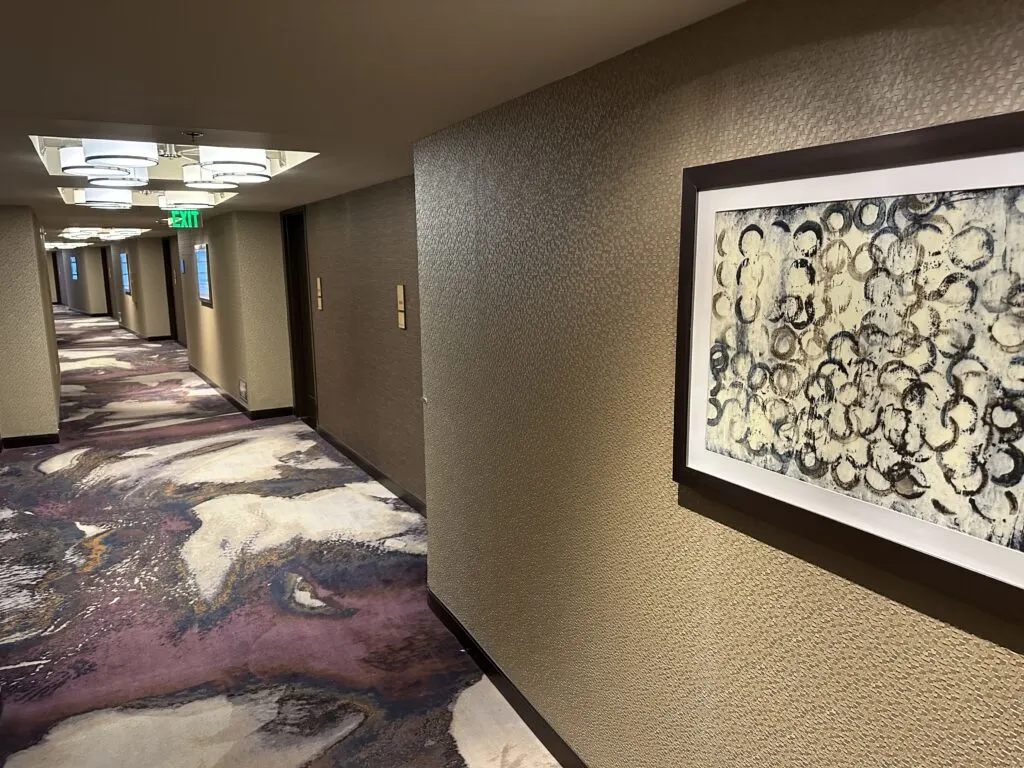 My first impressions of the room itself were strong.
The Deluxe King room at Aria exuded elegance, with dark wood throughout which made lighter features like the bed, chairs, and art in the room really pop.
It just felt luxurious from the get-go.
Here's a look:
The curtains were closed upon entry, and I was able to open them via an electronic control panel to reveal my view of Las Vegas.
Let me tell ya – Smashing the "open" buttons and walking into a luxurious hotel room as the curtains open up to a view of the Strip makes a guy feel like a king.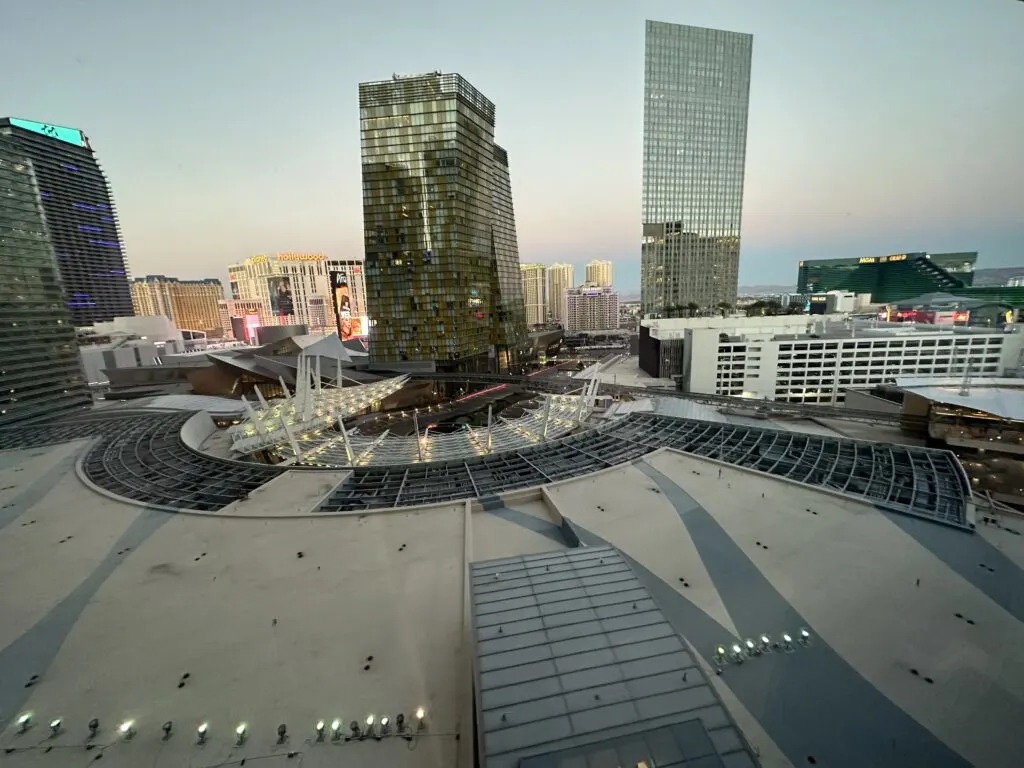 In-room technology extended to the bedside where there was an iPad that could be used to research resort amenities, peruse menus, shop min-bar pricing, control aspects of the room, set an alarm, view a resort map, and order room service among other actions.
Next to each side of the bed were lighting controls that allowed me to control the bedside lamps or even turn off every light in the room if desired.
No need to take a lap around the room turning off lights in Aria's Deluxe King room – Just hit "Goodnight" and everything shuts down.
In the entryway were a large pair of closets and a stack of drawers to store luggage and clothing. Of course, there was an iron and ironing board provided in addition to 2 Aria-branded robes.
Another convenient luxury offered by Aria is a control near the door that allowed me to select whether or not I wanted privacy, or for the room to be serviced. I always detest having to flip the "do not disturb" card to the outside of my hotel door when in an indecent state.
While there wasn't any empty fridge space available for personal storage (bummer!), Aria's Deluxe King room does offer a fully stocked minibar with snacks and beverages available for purchase.
In the bathroom was a dual sink vanity with sharp lighting features flanking the mirror above and a separate water closet with frosted glass for privacy.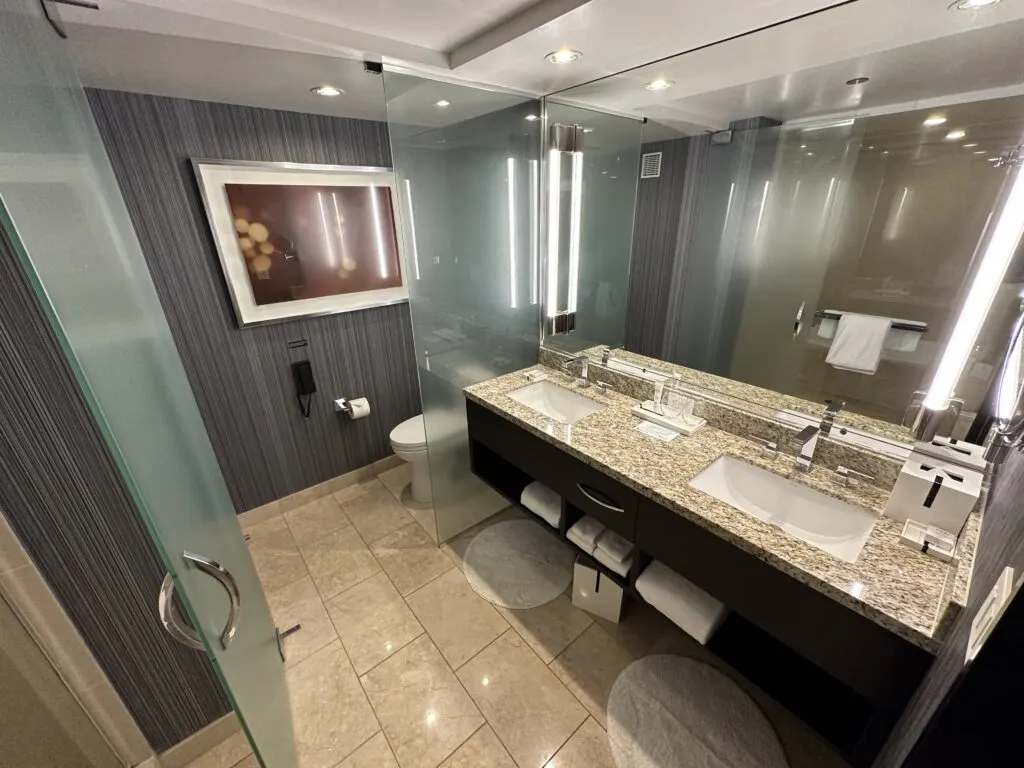 The shower/tub was one of the more unique I've seen in Las Vegas featuring a traditional shower with a bench positioned next to a tub in the same small glass-enclosed stall.
The Deluxe King bathroom was stocked with KiNU Skincare products that included lotion, hand soap, body wash, shampoo, and conditioner.
What's Not To Like?
Typically, the "What's not to like" section of my hotel reviews is reserved for pointing out the scuffs, dings, and items in disrepair in the room. Aria had none of these deficiencies. This was an immaculate room in great condition.
There was one thing I didn't love, however.
Inter-Room Door Noise Seepage: The doors used to connect neighboring rooms are my nemesis, as they almost always allow sounds from adjoining rooms to carry into yours.
This room had one of those connecting doors, and at one point I could hear an entire phone conversation my neighbor had with crystal clear clarity.
Fortunately, that phone call happened at about 6 pm and I never heard another peep, but getting stuck next to a rowdier crowd could've been annoying.
The Verdict: Is Aria's Deluxe King Room Worth the Money?
This was a beautiful and well-equipped room at a stunning resort that boasts an ideal center-Strip location.
Aria lived up to my lofty expectations and easily qualifies as a top-tier Las Vegas hotel.
That luxury obviously comes with a price. In fact, Aria was determined to be one of the most expensive hotels in Las Vegas according to a recent survey of room rates that I conducted.
Obviously, everyone has a different budget when coming to Las Vegas. If you can afford it and are wondering if it's worth spending up to upgrade from a mid-tier resort (like Paris, Planet Hollywood, The Mirage, MGM Grand, or Park MGM) then I vote a resounding yes.
It's a next-level experience.
Especially if you're traveling with your spouse/significant other, a hotel experience like that provided at Aria is sure to enhance your vacation.
I'm personally looking forward to staying at Aria with my wife during our next trip.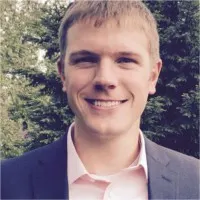 I'm a former software salesman turned Vegas aficionado. While the craps table is my preferred habitat, I pull myself away to explore new attractions, shows, restaurants, and outdoor activities around Las Vegas with the intent of sharing my experiences.
Ultimately, I just want to help folks plan a better trip and save a few bucks in the process.