The Natural History Museum is often overlooked by tourists, despite its close proximity to Fremont Street (5 minutes by car).
The museum is a Smithsonian Institution Affiliate and aims to promote "an appreciation and understanding of global life forms, past and present".
Today, the Natural History Museum boasts a number of exhibits that cover topics like Ancient Egypt, marine life, prehistoric creatures, and animals by geography.
I was recently in the area checking out The Old Mormon Fort (which is next door) and figured it would be fun to swing by to check things out with the intent of sharing the experience with you.
Natural History Museum Cost
Tickets to the Natural History Museum in Las Vegas cost $12 for adults, and $6 for kids aged 3-11.
There's a $2 discount available for students, seniors, and members of the military.
An ample amount of free parking is available steps away from the entrance.
My Experience at The Natural History Museum
It usually makes sense to split these reviews up into a rundown of both "pros" and "cons", as there are definitely things that fall into both categories.
Let's start with the good.
Things I Liked
Several Engaging Exhibits: I found several exhibits and displays within the Natural History Museum to be interesting and fun to explore.
The best, in my opinion, was the King Tut exhibit which provided an education on ancient Egypt and the discovery of King Tut's Tomb.
The exhibit allows visitors to explore a small Egyptian village that details aspects of daily life, explains the importance of the Nile River, features a neat display that explains Egypt's social structure, and provides a glimpse into a recreation of King Tut's tomb.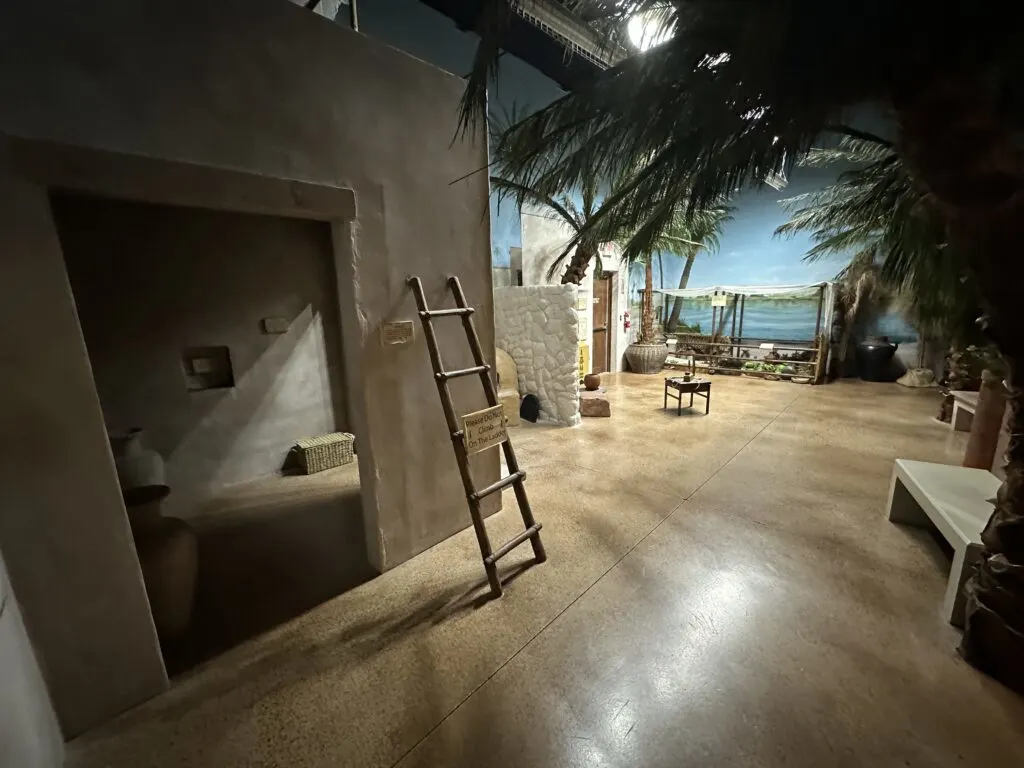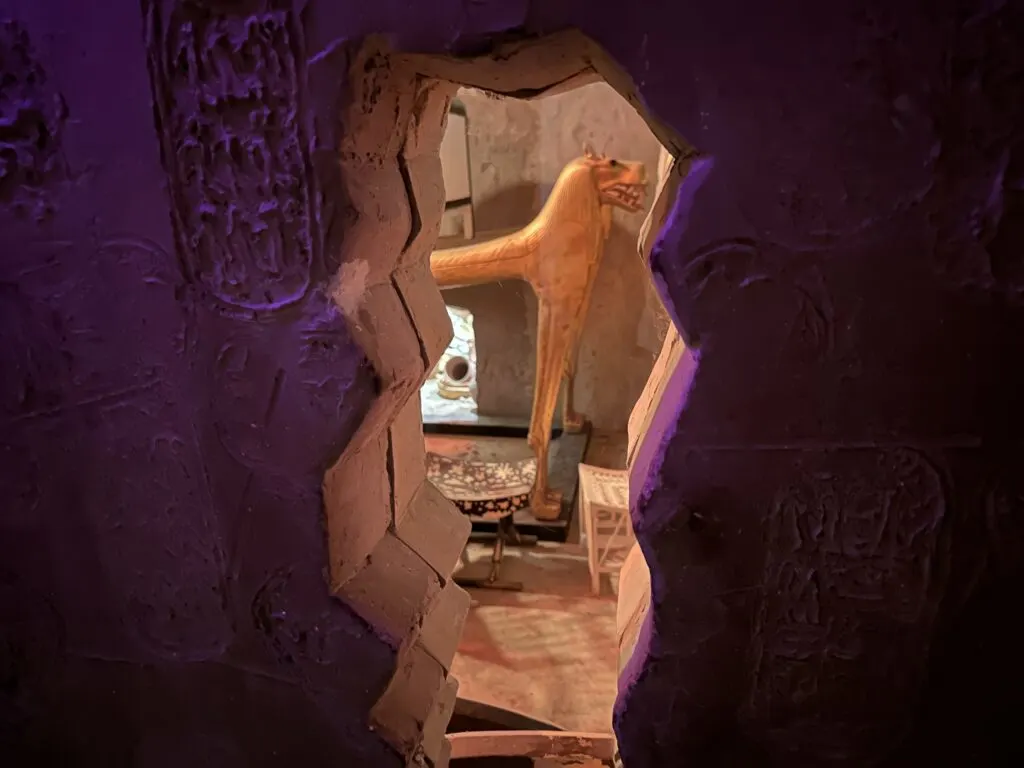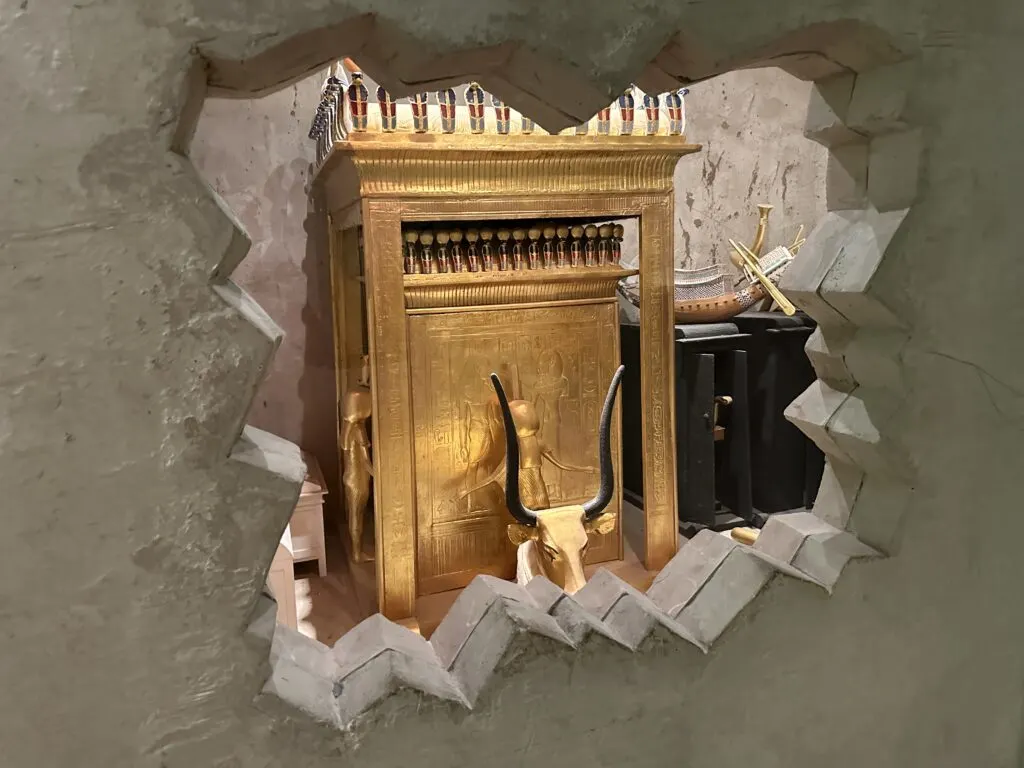 Another exhibit that captured my attention was dedicated to sea life. Although the physical exhibit space left something to be desired (more on that below), there were live animals in aquariums and a shallow pool with live sharks that were interesting to observe.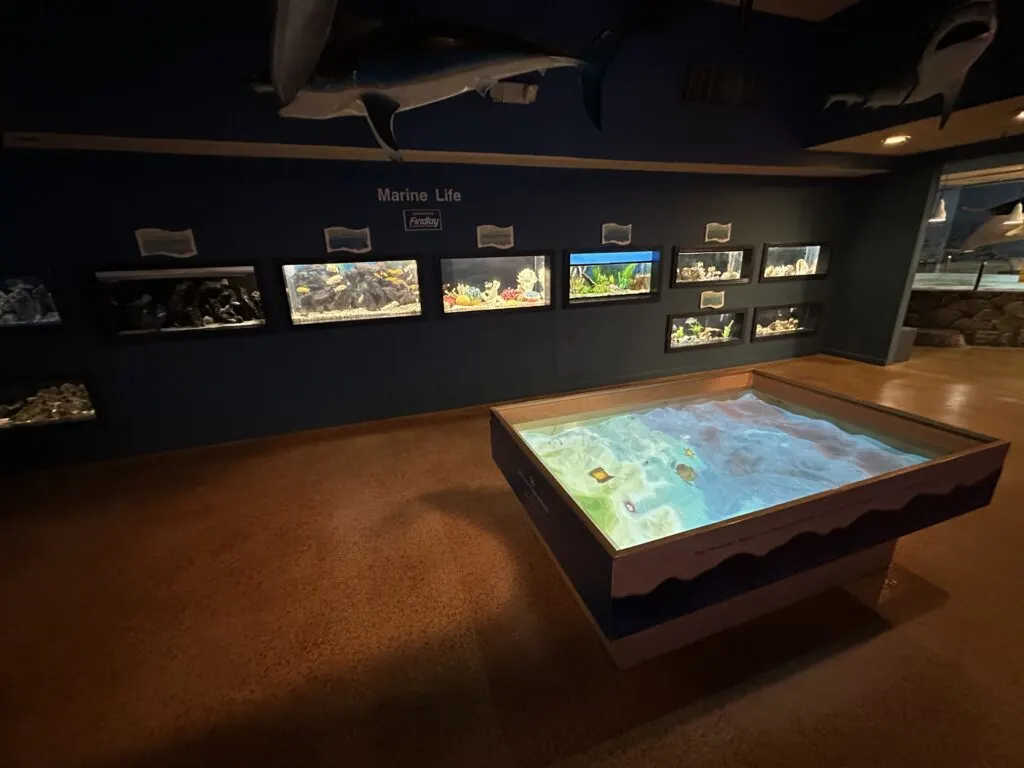 Of course, seeing life-sized dinosaurs is always an awe-inspiring experience.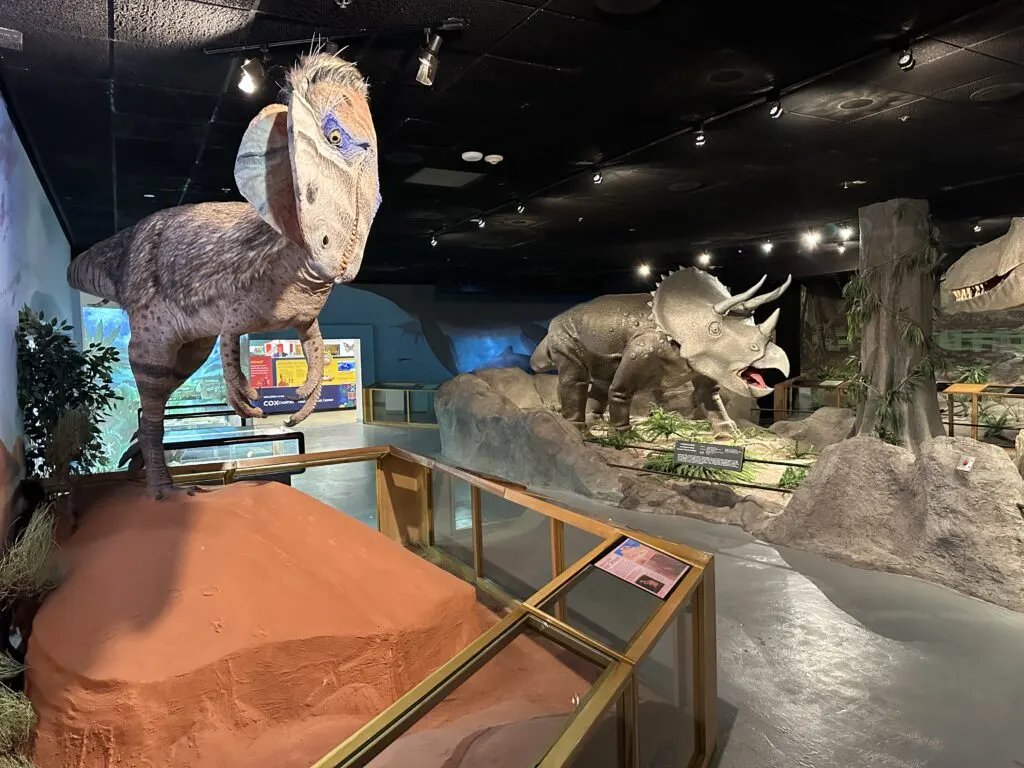 In a section of the museum dedicated to kids, there was a room full of live animals and bugs that was really fun to check out. There, you'll be able to see guinea pigs, lizards, turtles, tarantulas, scorpions, snakes, and fish.
While it kind of had "budget pet store vibes", I'm always down to peep at some little critters.
The grossest creatures, that legitimately made me gasp, were the hissing cockroaches pictured below.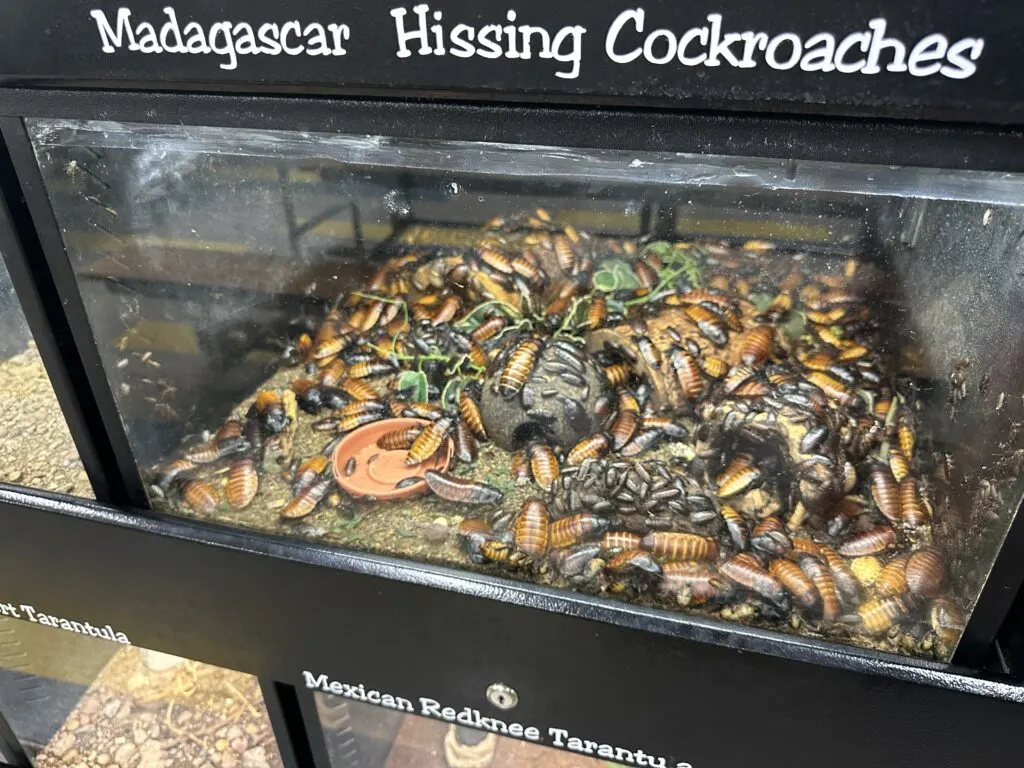 Here are a few more pictures from inside the Natural History Museum in Las Vegas: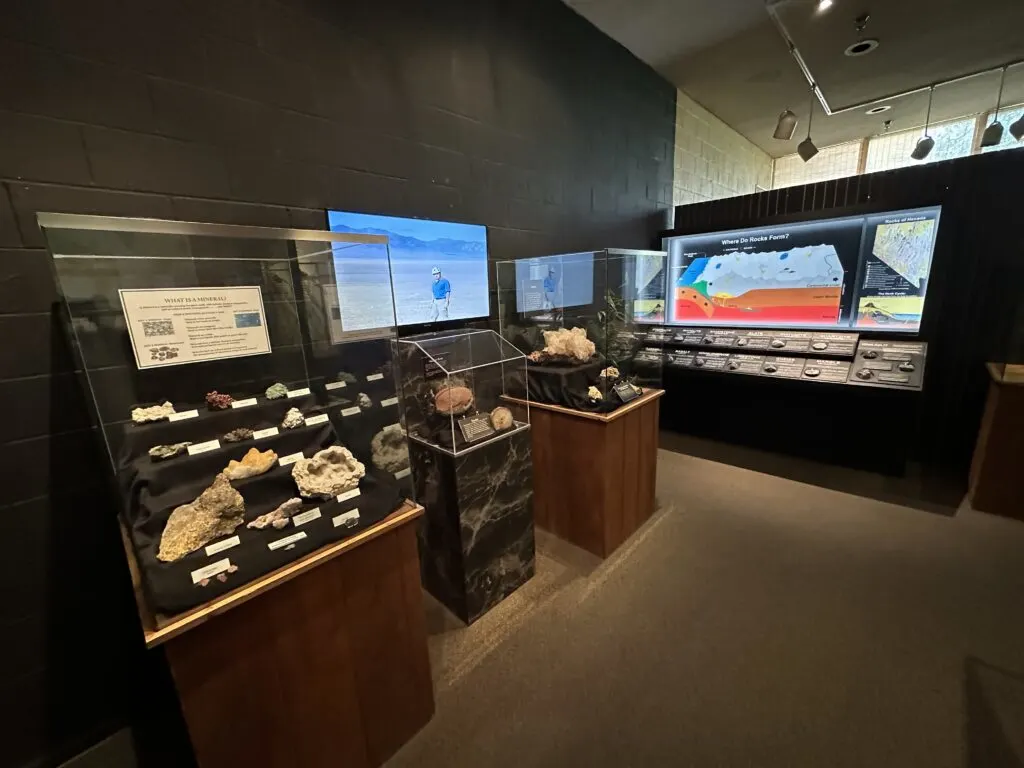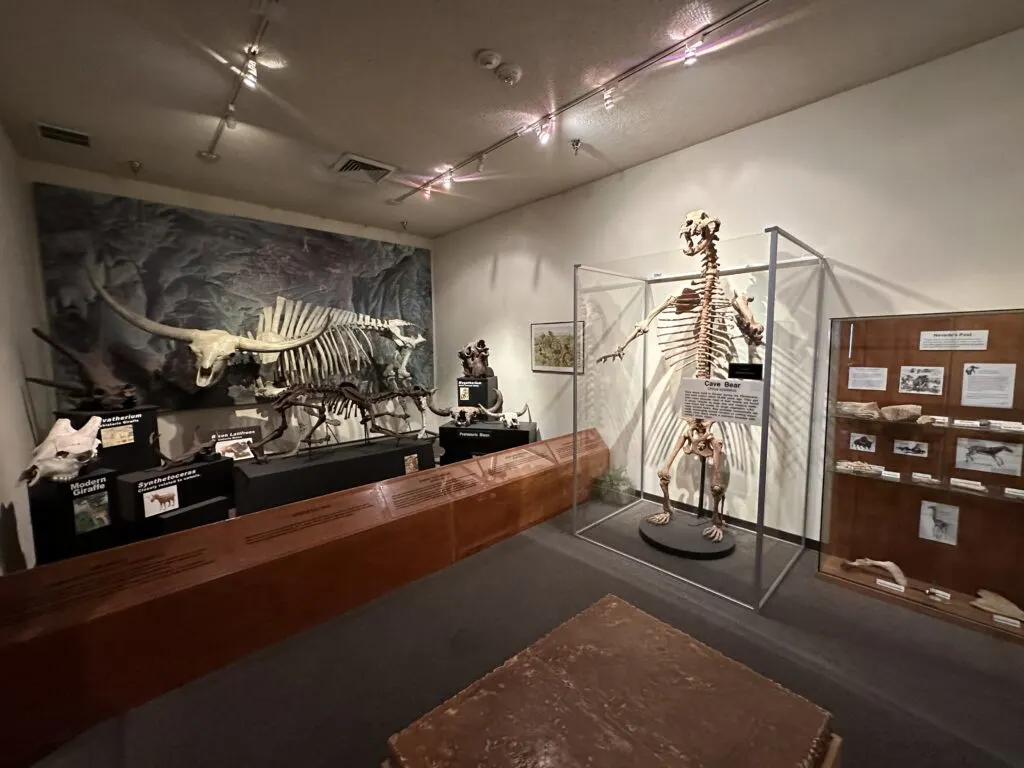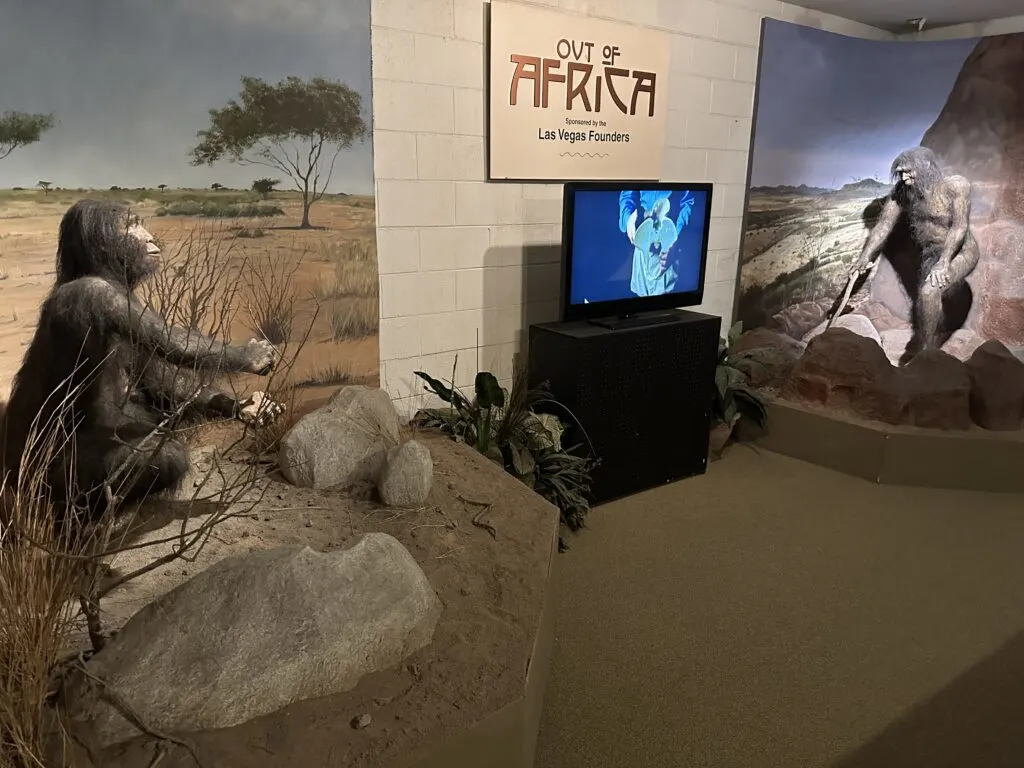 What's Not to Like?
Many Exhibits Felt "Dated": The museum didn't exactly have a modern feel – Certain elements just felt old, dusty, and/or from a different era… not sure exactly how to describe it.
Much of the museum just felt tired and uninspiring.
Some Exhibits in Disrepair: This was especially evident in a room dedicated to kids that offered a number of interactive activities. While some of the activities worked well, others didn't.
It was also evident throughout the museum that many displays, fixtures, and infrastructure were in need of a facelift.
Thin Content: Some rooms and exhibits felt like filler, with a few artifacts, stacked aquariums, animals, etc. to look at… but minimal supplementary information.
Even rooms and exhibits I otherwise enjoyed seemed to be light on context.
An example of this is the marine life room – I felt as though the space was underutilized, and what was there was labeled with minimal information.
The shallow shark pool was a unique touch, but there wasn't much other information aside from the types of sharks that were there.
I was able to breeze through pretty quickly, as there wasn't much to absorb.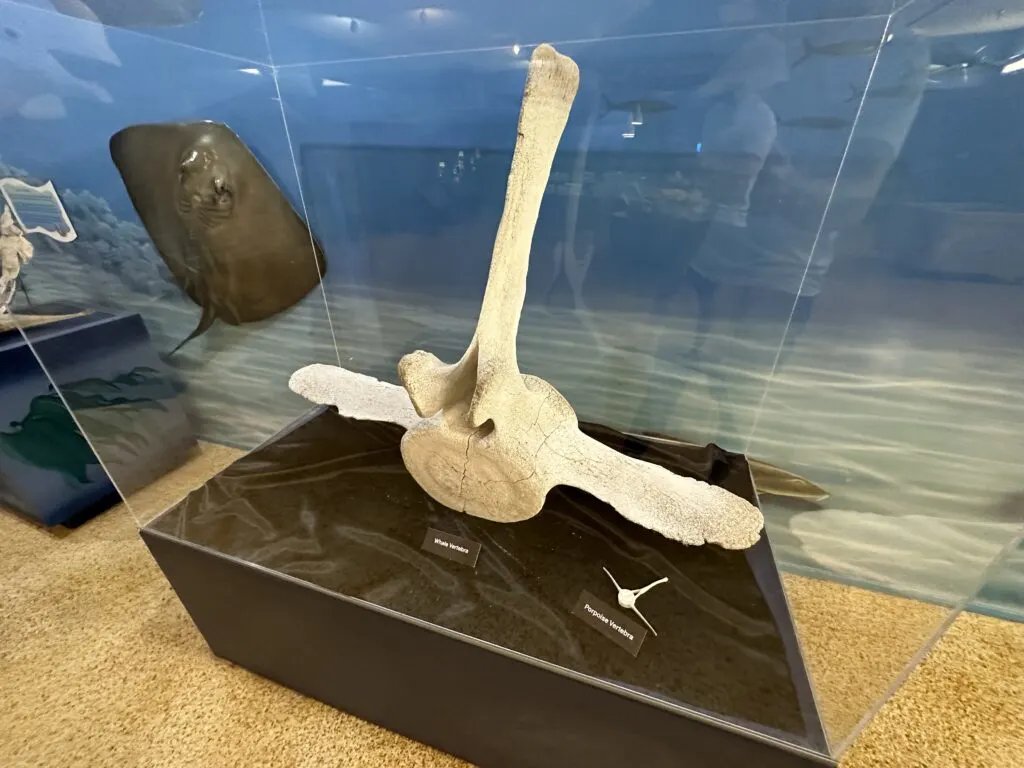 Another example of thin content was the African animal room in the basement. While the staged scenes were unique, I was able to breeze through the placards in under 5 minutes.
There just isn't a ton to digest.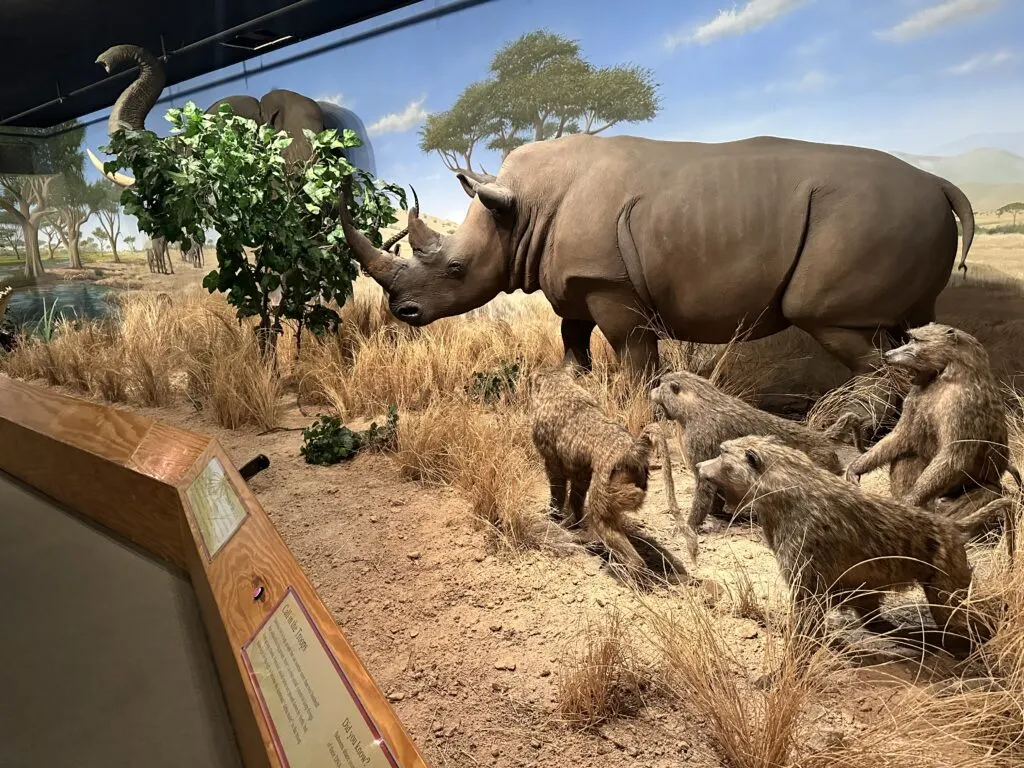 The Verdict: Is the Natural History Museum in Las Vegas Worth Visiting?
I'll get straight to the point – The Natural History Museum left me unimpressed and wanting more.
It's not that it wasn't worth the money – $12 is next to nothing. It's that it wasn't worth my time in a city with a lot of entertainment competition.
While there are certainly a few neat exhibits to explore and things to see, the museum as a whole was tired, dated, dusty, and with all due respect, not overly interesting.
In my museum reviews, I always like to point out that the best museums use multiple forms of media to convey information.
They leverage artifacts, creative visuals, interactive stations, video, audio, placards, and more to convey information in fresh ways that can appeal to various learning styles. No two exhibits are exactly the same and there is something new around every corner.
In my opinion, The Natural History Museum fell short on that front and is in desperate need of modernization.
In fairness, not everyone agrees with my assessment. The Natural History Museum has earned a solid 4/5 stars on TripAdvisor after 275+ reviews, with many espousing how much their kids enjoyed visiting.
My opinion aside, it's tough to beat a $12 attraction ($6 for kids), making this a possible itinerary candidate for those looking for cheap kid-friendly activities near Fremont Street.
I'm of the opinion, however, that there are better options.
I'm a former software salesman turned Vegas aficionado. While the craps table is my preferred habitat, I pull myself away to explore new attractions, shows, restaurants, and outdoor activities around Las Vegas with the intent of sharing my experiences.
Ultimately, I just want to help folks plan a better trip and save a few bucks in the process.