Horseshoe (formerly Bally's) is located smack dab in the middle of the Las Vegas Strip and boasts 2,812 guestrooms, numerous notable food & drink destinations, and a 70,000-square-foot casino.
Although Horseshoe occupies one of the older structures on the Strip, every hotel room was renovated as part of a $125 million project completed in 2018.
Given the property's location and the recent transition to the Horseshoe brand, there's an abundance of things to do at Horseshoe and nearby – Here are some of the top options!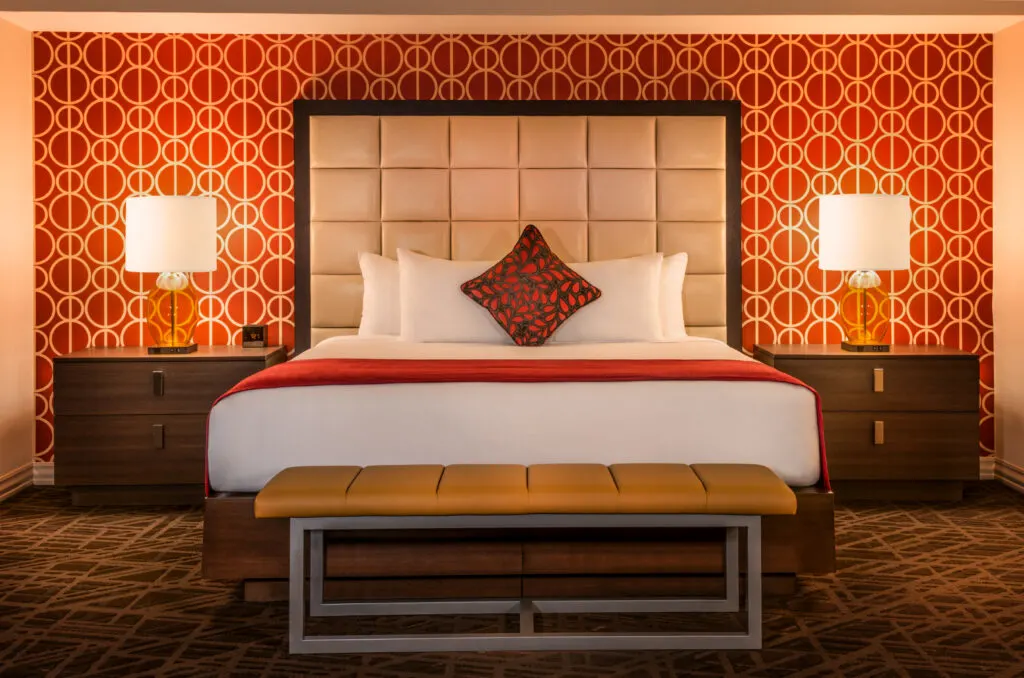 Things To Do at Horseshoe Las Vegas
Mini-Golf: With a "Twilight Zone" theme, this mini-golf course at Horseshoe could be the perfect activity for fans of the franchise or families traveling with kids.
Along with an 18-hole mini-golf course that glows in the dark, the venue also offers arcade games, a bowling alley, and a "sy-fi" wedding chapel.
Related: See my Twilight Zone Mini Golf Review!
Dino Safari: Your kids are likely to enjoy walking amongst animatronic dinosaurs, learning about their history, and partaking in interactive activities.
Tickets to the new interactive experience start at around $20 and can be price shopped with:
See my Dino Safari Las Vegas Review!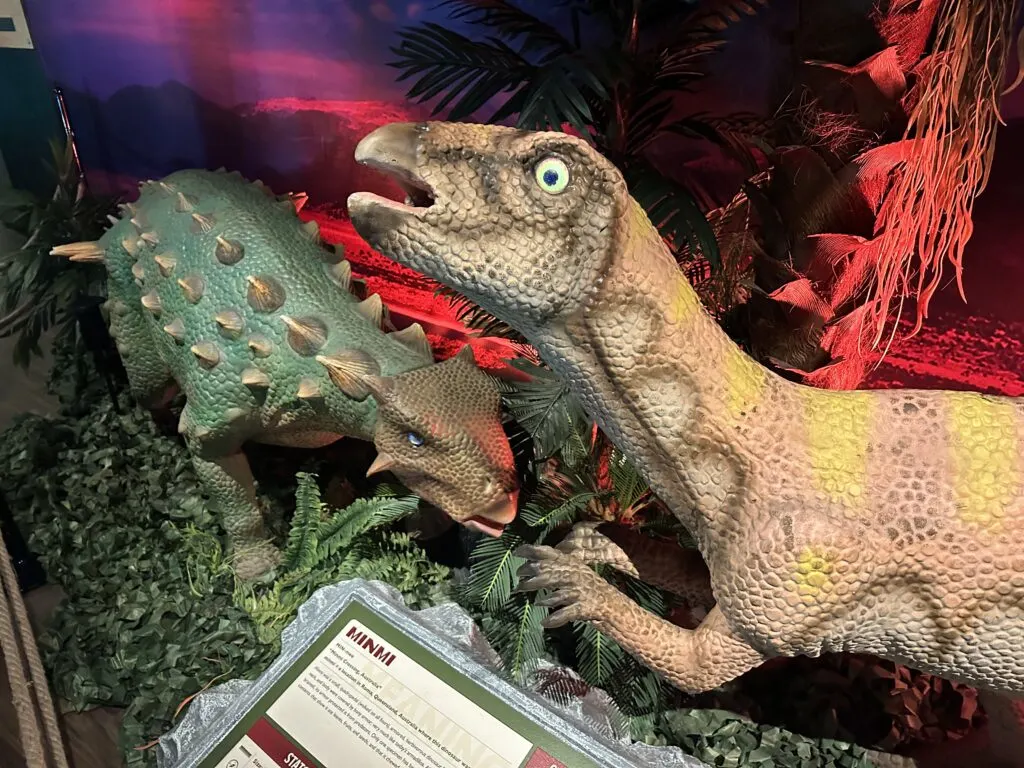 Hit the ARCADE: Occupying Horseshoe's former sportsbook space, the ARCADE offers 80 games that include vintage options like skeeball and pinball.
It isn't the biggest arcade in Las Vegas, but it is the nicest.
See my recent Horseshoe Las Vegas ARCADE Review!
Catch a Show: An intimate venue called The Magic Attic hosts a number of budget-friendly shows and magic acts including:
Battlebots Destruct – A Thon – Watch robots like "Kraken", "Witch Doctor" and "HyperShock among others battle to the death live! You've likely seen the popular TV show, now check it out in person.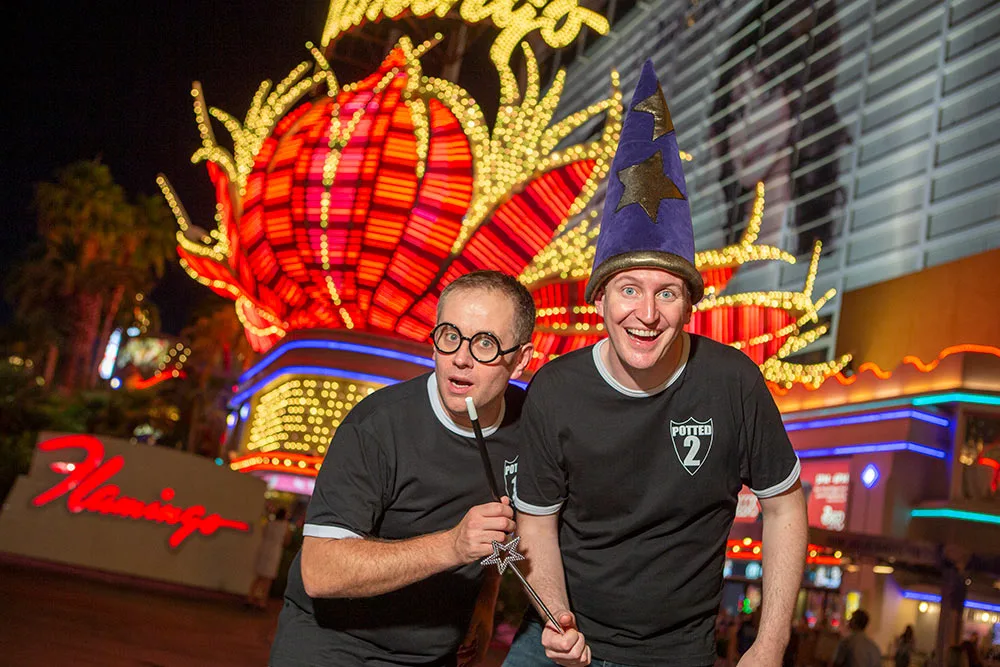 Learn from REAL Human Specimens: Looking for something weird to do in Vegas? Check out "Real Bodies", which will educate you on the inner workings of the human body via 20 preserved bodies and 200 additional specimens. You can buy tickets in advance via:
Related: See my Real Bodies Review!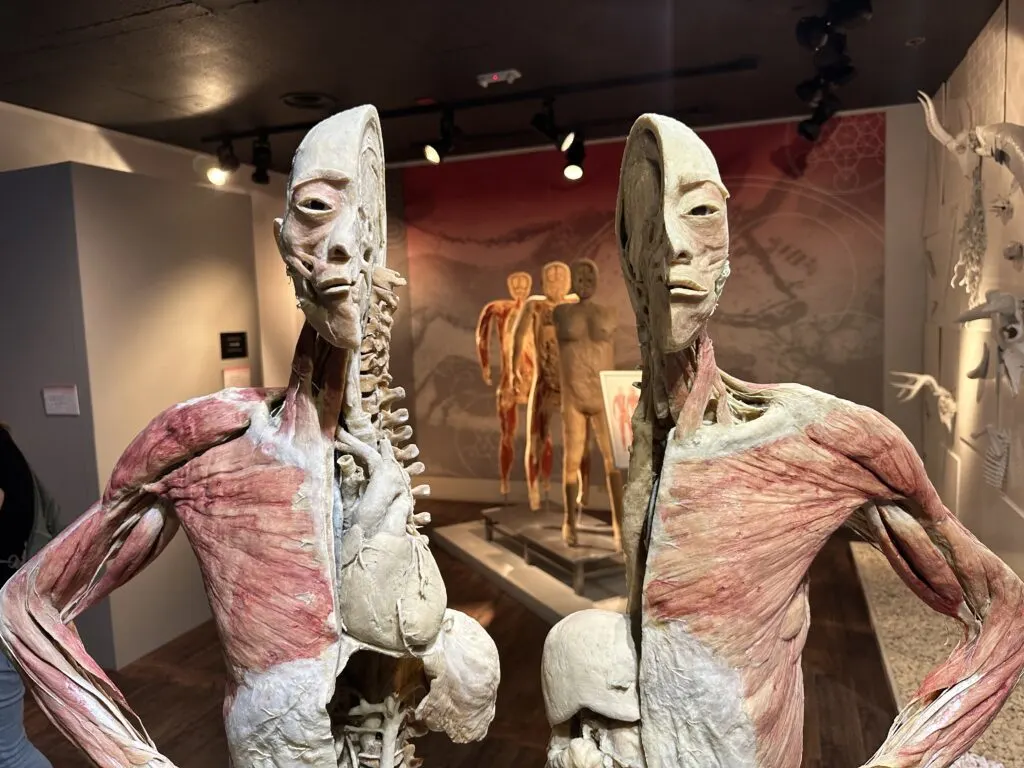 Play Keno: Uniquely, Horseshoe offers one of the last remaining live keno games on the Strip. Although boasting an inflated house edge, keno can be an inexpensive way to win a lot by wagering a little.
For those unfamiliar, keno is similar to a lottery where 20 numbered balls are drawn from a bowl of 80. All you have to do is guess which numbers will be pulled. Easier said than done.
Visit a Speakeasy: The Lock Speakeasy can be found within the Cabinet of Curiosities at Horseshoe and specializes in creating craft cocktails based on your mood, zodiac sign, and favorite vacation destination.
To find the speakeasy, head toward the back of the casino, and take the escalator down near Jack Binion's Steakhouse.
View detailed instructions on how to get into The Lock speakeasy, and hear more about my experience!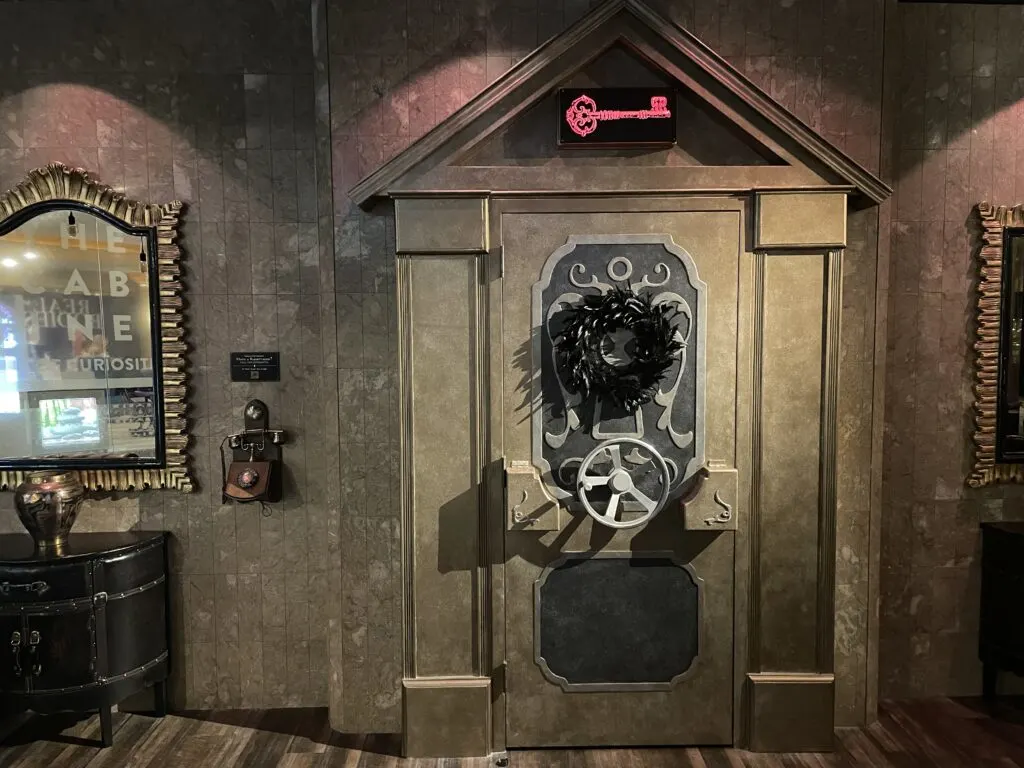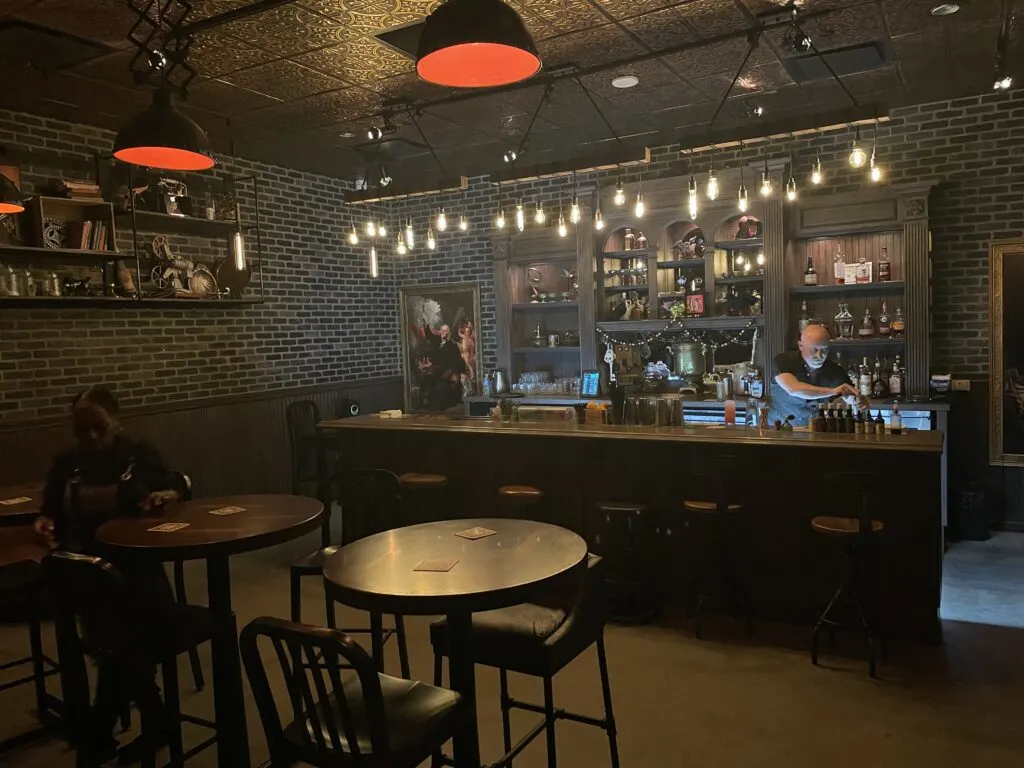 Grab a Cheap Bite: While the Grand Bazaar Shops out front of Horseshoe are underwhelming in general, there are a few solid opportunities to eat cheap. Quick-serve restaurants we have historically enjoyed include Blue Ribbon Fried Chicken and Istanbul Mediterranian which serves an inexpensive, filling, gyro bowl.
Related: Check out a full, property-by-property guide to cheap eats on the Las Vegas Strip.
Things To Do Near Horseshoe
Walk to Ellis Island: Located a leisurely 7-10 minute walk behind Horseshoe on E. Flamingo, Ellis Island's Casino is among our favorite things to do near Horseshoe.
I love Ellis Island for low-limit gambling and better player odds than you'll find on the Strip. Additionally, there is a brewery on-site with draft beers costing a measly $2.50 each.
If Karaoke is your thing, stick around into the night to sing, or to watch people shine/make a fool of themselves.
Hit a Dive Bar: If you like cheap beer and bar-top video poker in a dive beer setting, you'll love Stage Door Casino which is right behind Cromwell, steps from Horseshoe.
It's rough around the edges and lacks the luster of bars on the Strip, but that's why I love it.
Where else are you scoring a $1 bottle of beer in Las Vegas? Nowhere. Stage Door easily ranks as one of my favorite drink deals on the Strip.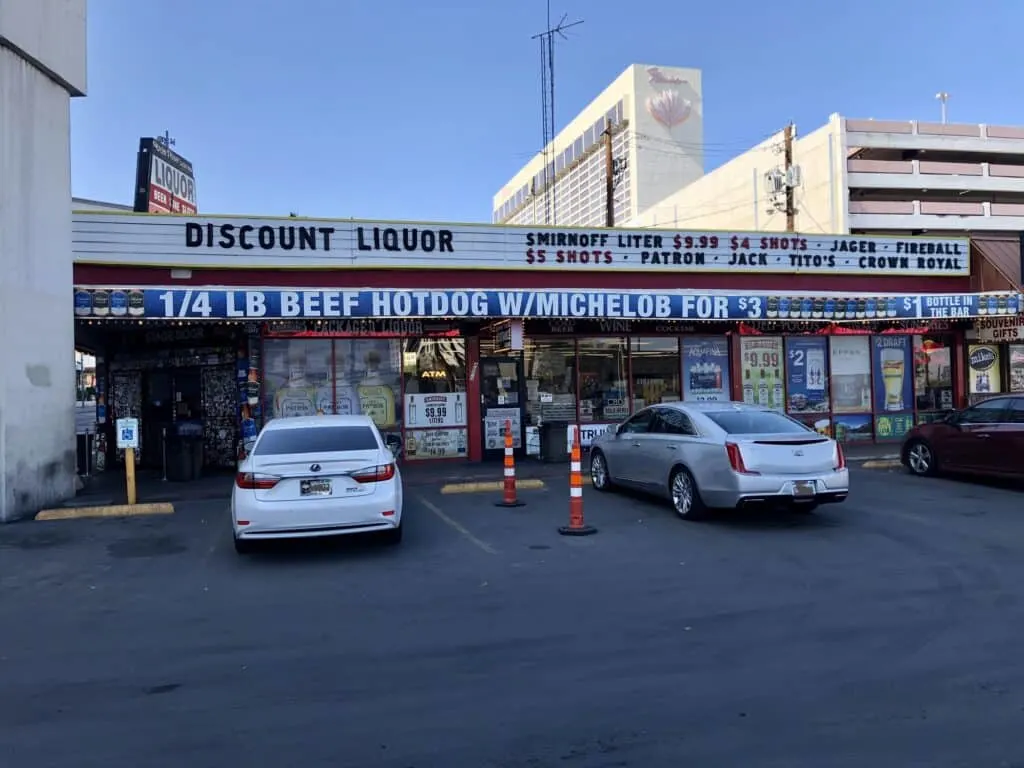 People Watch at Flamingo: Las Vegas attracts a lot of people, and a lot of them are worth observing. We enjoy grabbing a beer or six at the outdoor bar at Flamingo overlooking Cromwell and foot traffic along the Strip. When at Flamingo, ensure you stop in to check out the free wildlife habitat.
See Bellagio: Located across the street, Bellagio's free Fountains of Bellagio show never gets old. For those that want a longer look, we recommend booking reservations at one of the many restaurants with a view of the Bellagio Fountains. Here are some additional suggestions for things to do at Bellagio, many of which are free!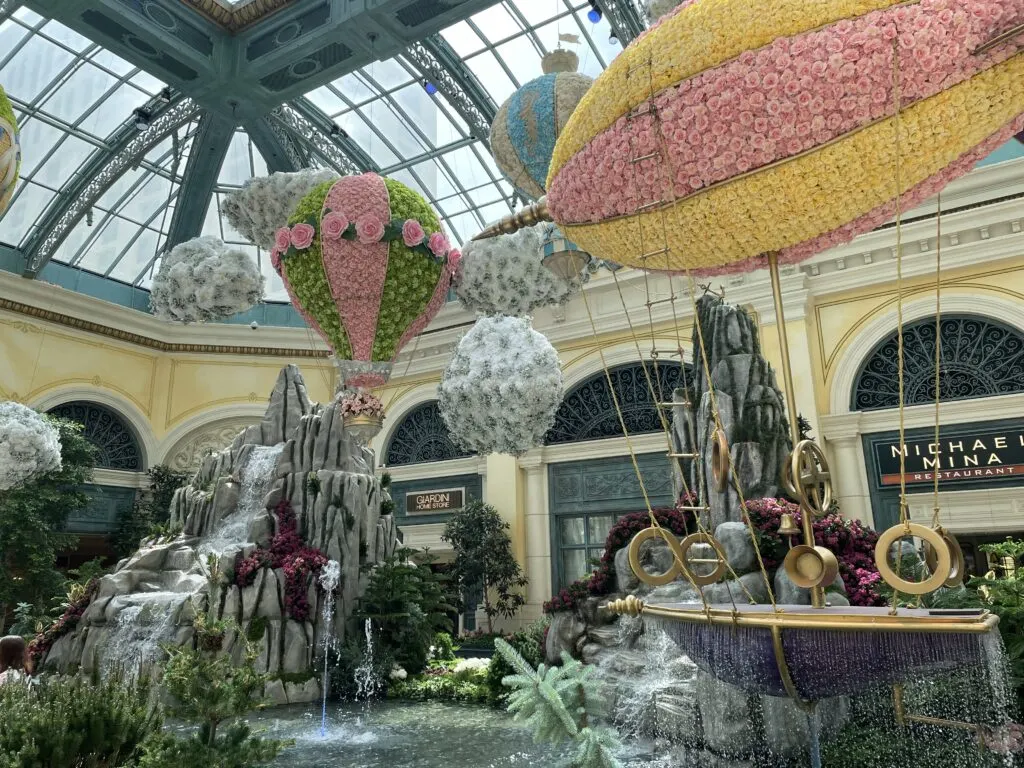 Visit Paris: Nextdoor, and connected via an enclosed walkway, Paris' theming is something that has to be seen. For some of the best views of the Strip, consider visiting the viewing deck atop the replica Eiffel Tower. If looking for evening entertainment, check out the dueling piano bar at Napoleon's Lounge.
Scavenger Hunt at Cosmo: While we love stopping by the Chandelier Bar at Cosmopolitan for a Verbena Cocktail, what we enjoy the most is visiting the bars and restaurants hidden in plain sight. Cosmopolitan is the speakeasy capital of the Strip, boasting 3 unique options.
Fortunately, I've found and experienced them all – Here's more information on each:
After the cocktails, find the hidden "Secret Pizza" which serves cheap, quick pizza by the slice.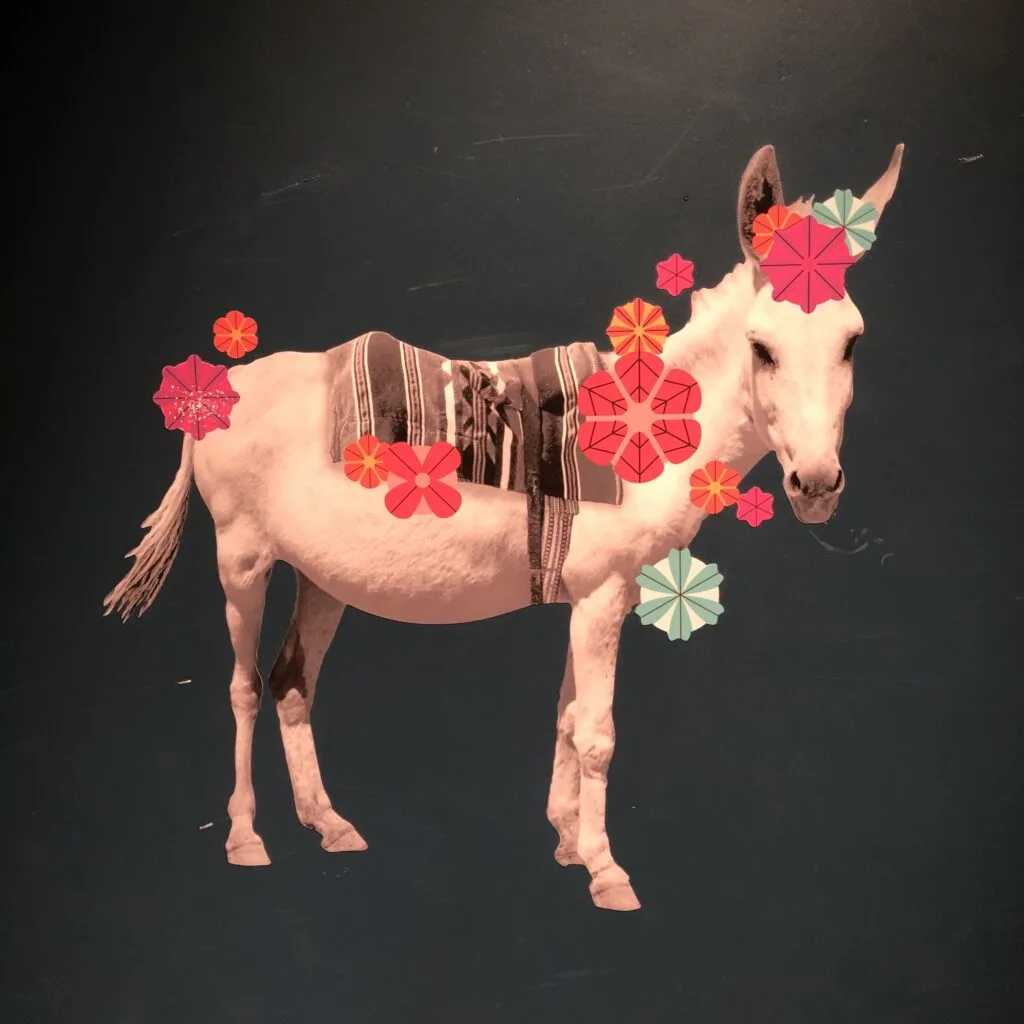 Of course, there are more things to do near Horseshoe than I could ever list here. For more ideas, check out my property-by-property rundown of things to do on the Strip.
Horseshoe has the potential to be a strong home base for your Vegas vacation due to the resort's great location and abundance of things to do nearby.
Located in the middle of the Las Vegas Strip, there are a ton of activities to keep you busy! Hopefully, we were able to help you add an activity or two to your Las Vegas itinerary. Have a great time!
See Also: Let us help you find the loosest slots in Vegas.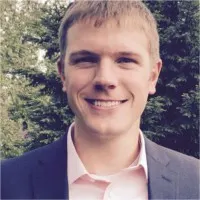 I'm a former software salesman turned Vegas aficionado. While the craps table is my preferred habitat, I pull myself away to explore new attractions, shows, restaurants, and outdoor activities around Las Vegas with the intent of sharing my experiences.
Ultimately, I just want to help folks plan a better trip and save a few bucks in the process.