Key Points:
Luxor's buffet still clings to the resort's Egyptian theme, which I found to be fun.
The buffet was clean and well presented, albeit average from a quality perspective. It was "OK".
Absent was a "signature item" that would drive a repeat visit. I left neither thrilled nor disappointed.
Luxor's iconic pyramid is among the most recognizable landmarks in the world, boasting 4,400 hotel rooms, a 120,000 square foot casino, and a 5-acre pool complex.
Although the property has endured a degree of de-theming over the years, Luxor is still quite unique when compared to peers on the Strip.
Even if you're not planning to eat or gamble on-site, Luxor is worth a visit to see the Egyptian elements that still exist to include sphinx, obelisks, hieroglyphics, and statues sprinkled about the resort.
Nowhere is the Egyptian theming thicker than downstairs in Luxor's Buffet, which has a distinctly ancient vibe.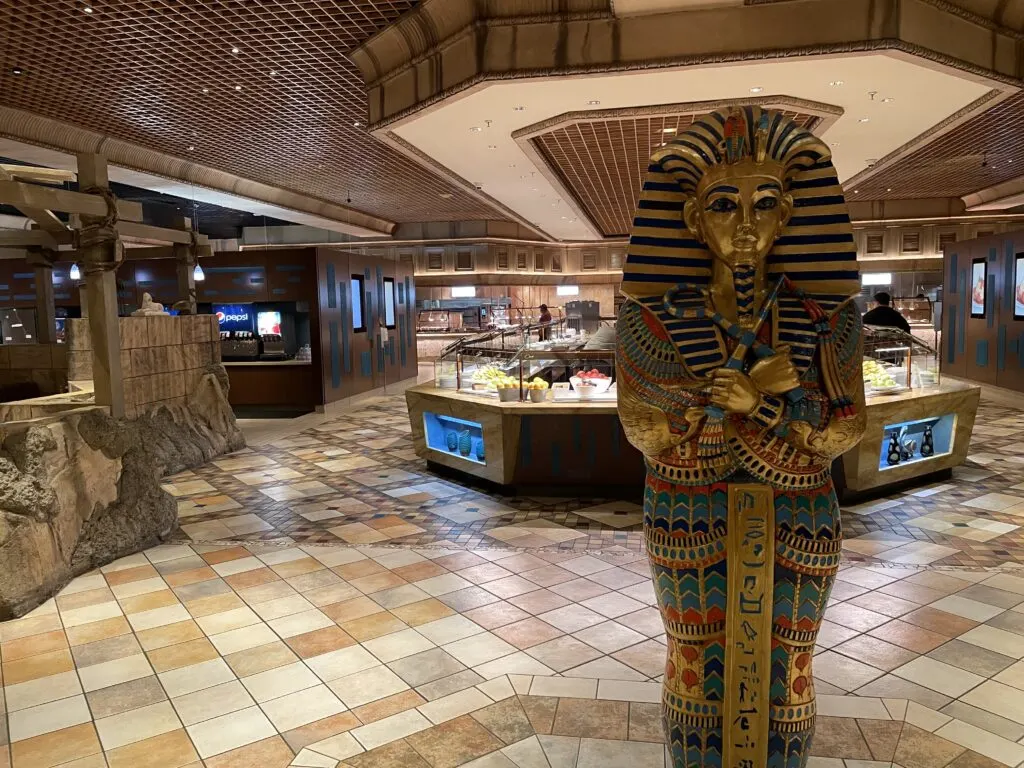 I recently stopped by Luxor's brunch buffet and look forward to sharing my experience, complete with plenty of pictures.
Luxor Buffet Hours and Pricing
Luxor's buffet is open for brunch Wednesday – Sunday from 8 am – 3 pm and costs $28.99 on Wednesday & Thursday, and $31.99 Friday – Sunday.
The buffet is currently closed on Monday and Tuesday.
Updated pricing and hours can be found directly on Luxor's website, here.
Luxor Brunch Buffet Menu Items
As a matter of housekeeping, it's important to note that I stopped by Luxor's buffet at 8 am sharp and was one of the first few people seated. As such, the photos below likely make the buffet look better from a fill and cleanliness perspective than it would if you were to visit during a time with more traffic.
On the breakfast front, the buffet offered chorizo scrambled eggs, diablo scrambled eggs, Denver scrambled eggs, Denver scrambled egg whites, scrambled egg whites, traditional scrambled eggs, bacon, sausage, biscuits & gravy, breakfast potatoes, potatoes O'Brien, French toast, assorted fruit, and a collection of donuts and pastries.
The most popular breakfast item was the make-your-own omelet station with an array of meat and veggie options.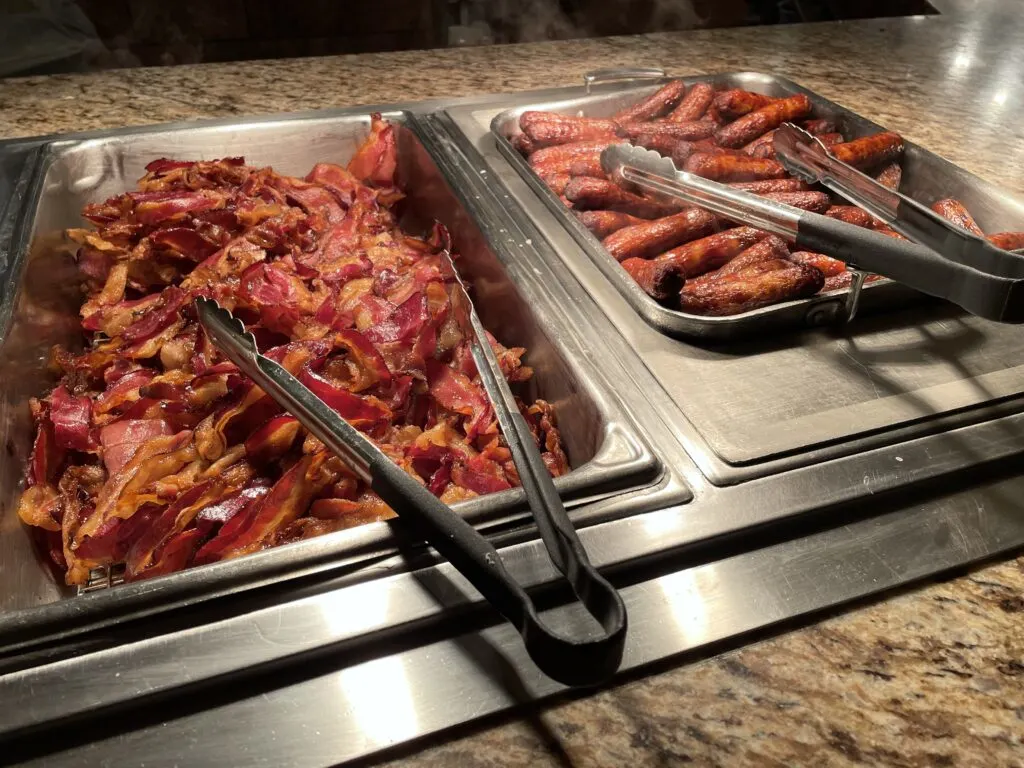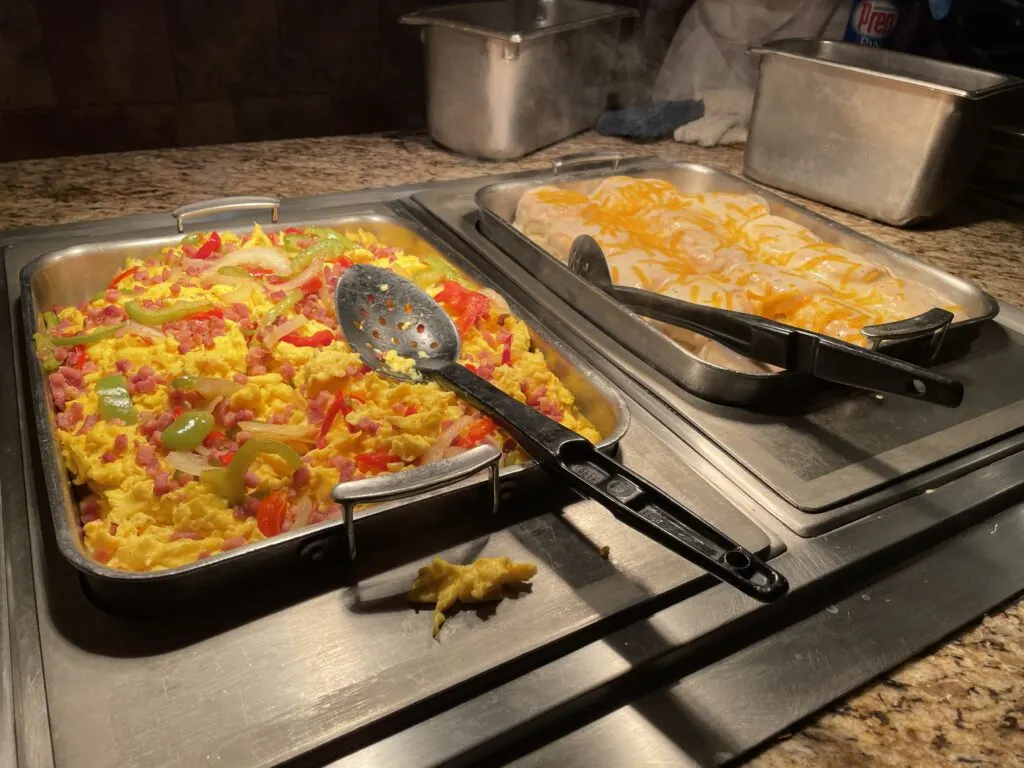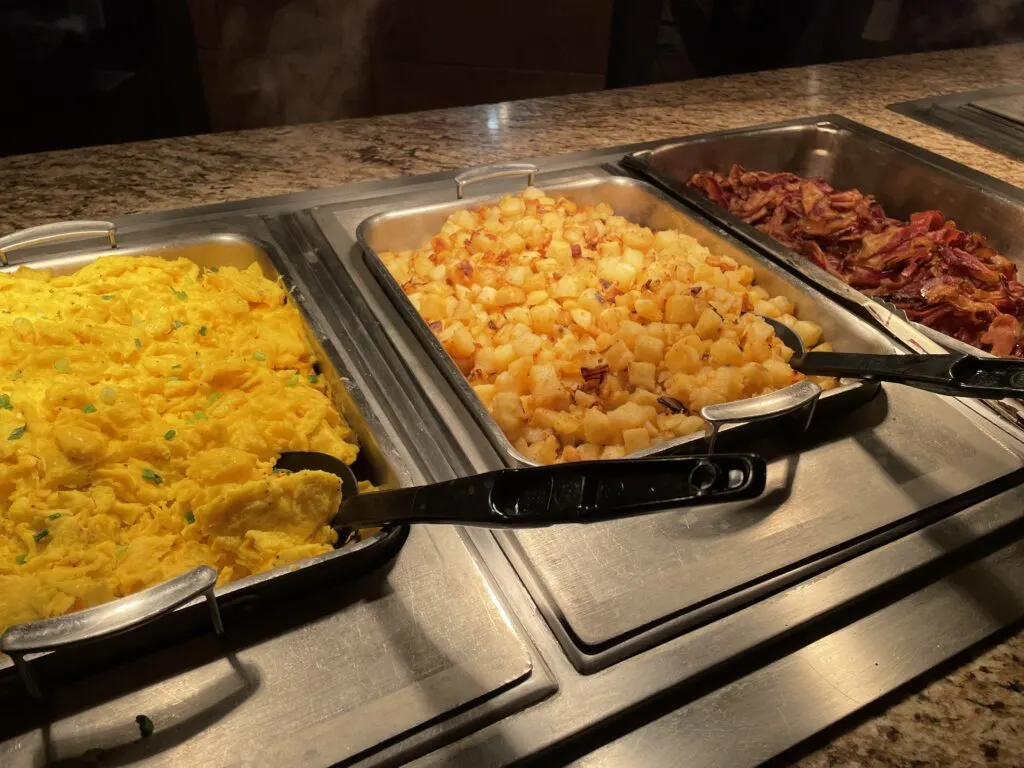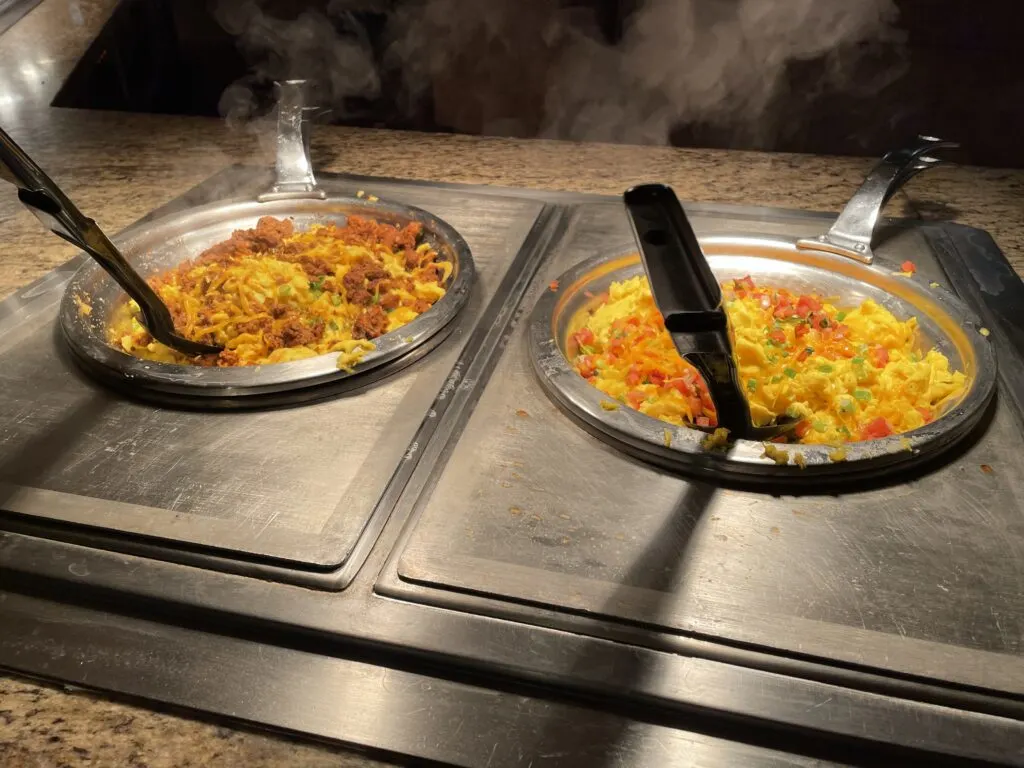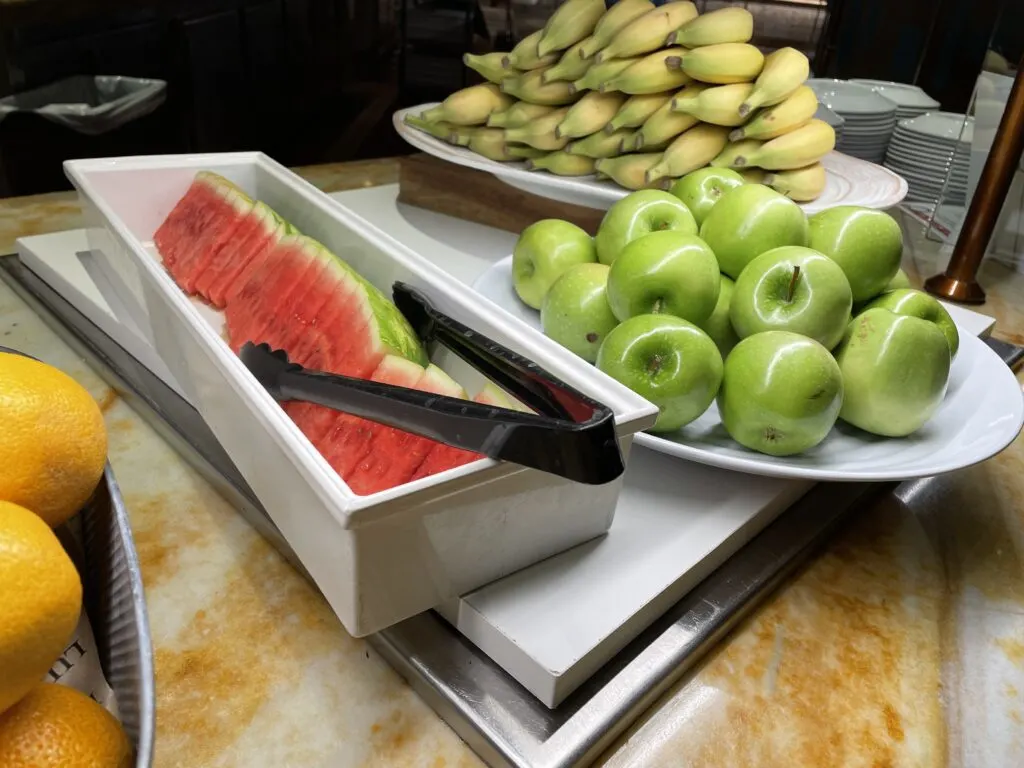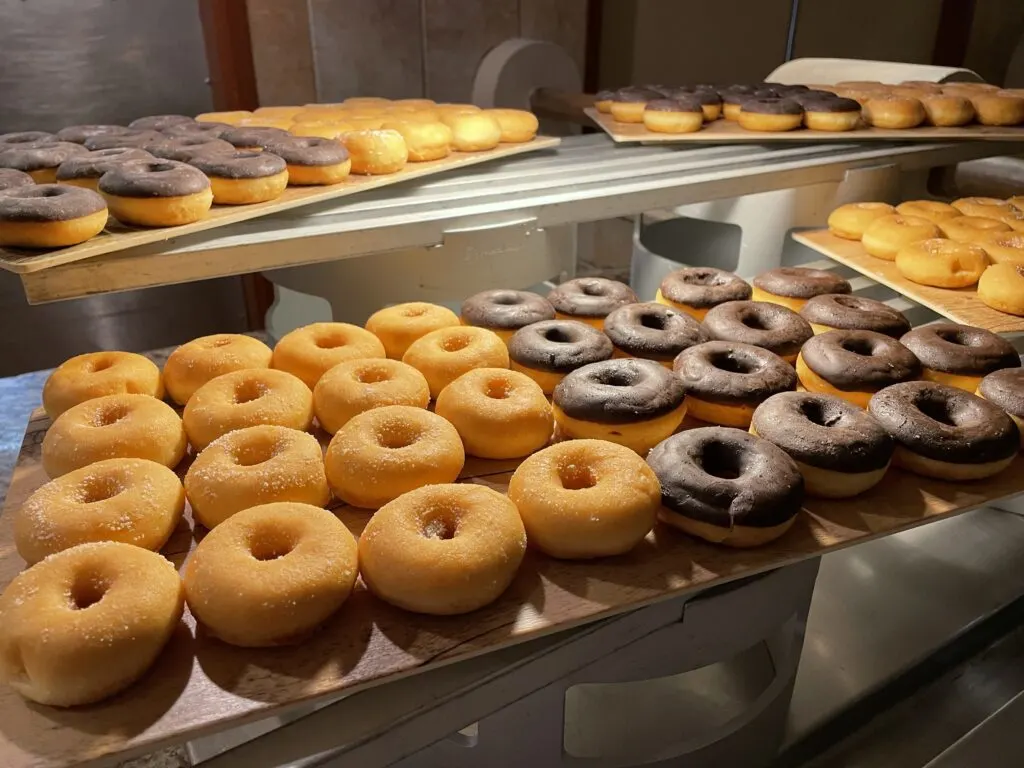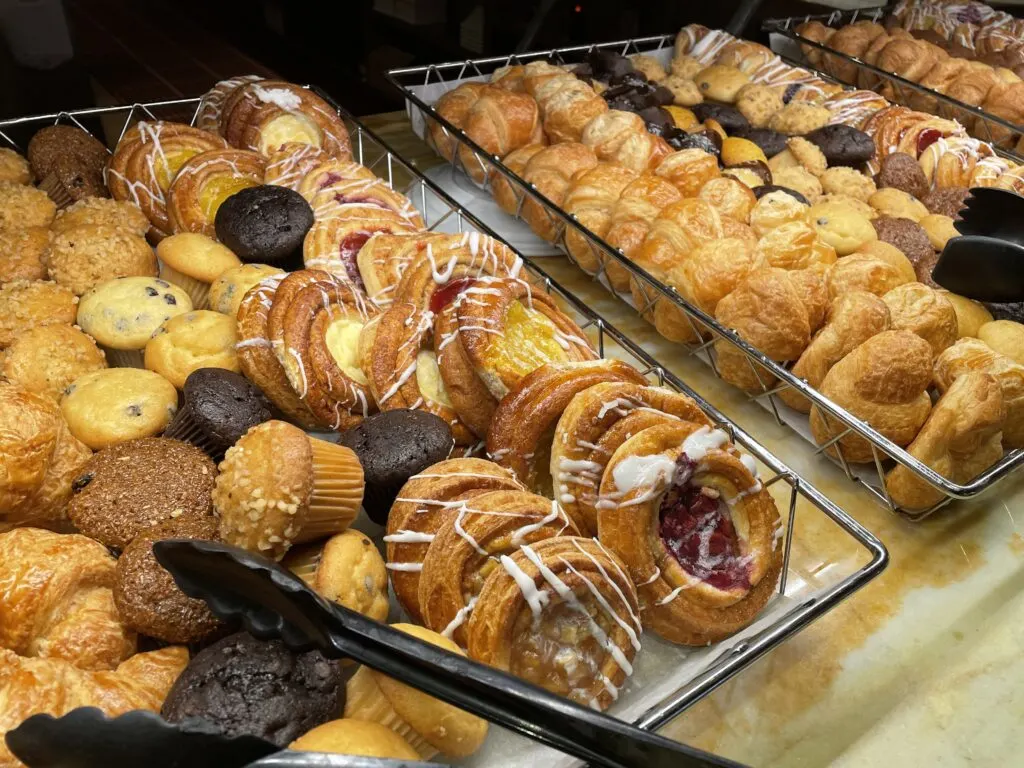 Lunch items included a tray of assorted sushi, chili, a beef taco bar with various toppings, a collection of soups, and a salad bar. My assumption is that more lunch items are phased in later in the day, as the buffet had a strong breakfast focus minutes after opening.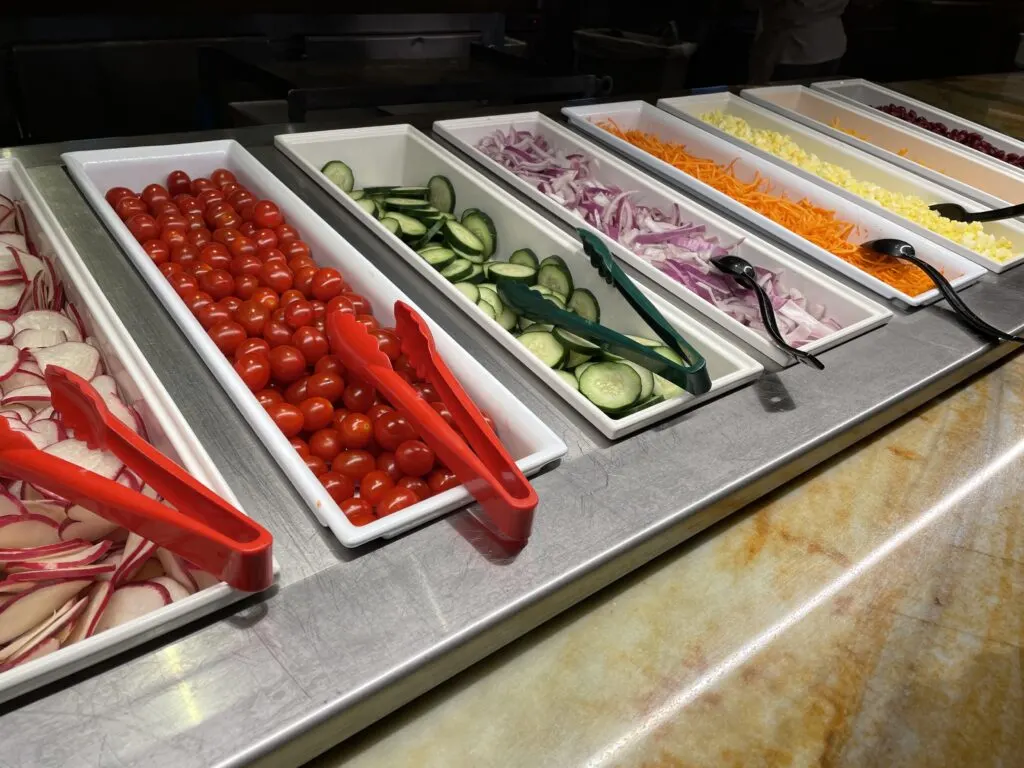 Although I didn't eat the pizza… because it was 8:09 am… it looked to be some of the better buffet pizza I've seen. It had a thick crust and looked to be of high quality.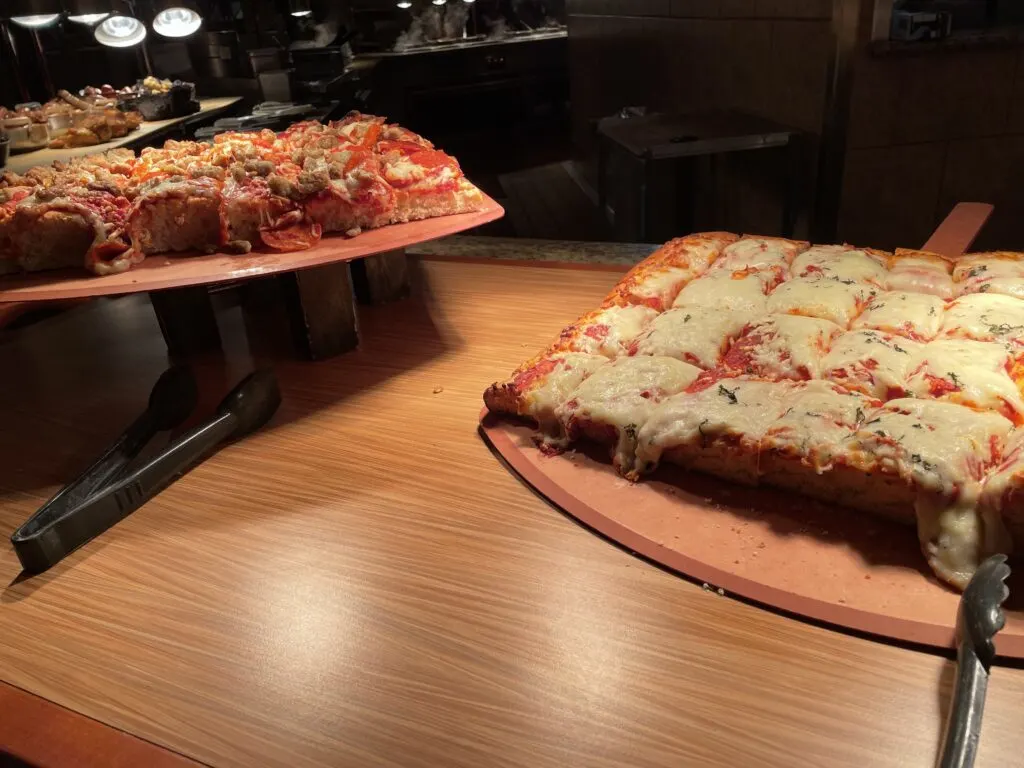 The carving station served a collection of sausages and rotisserie chicken. While prime rib wasn't offered while I was there, I later learned that it makes an appearance closer to lunchtime.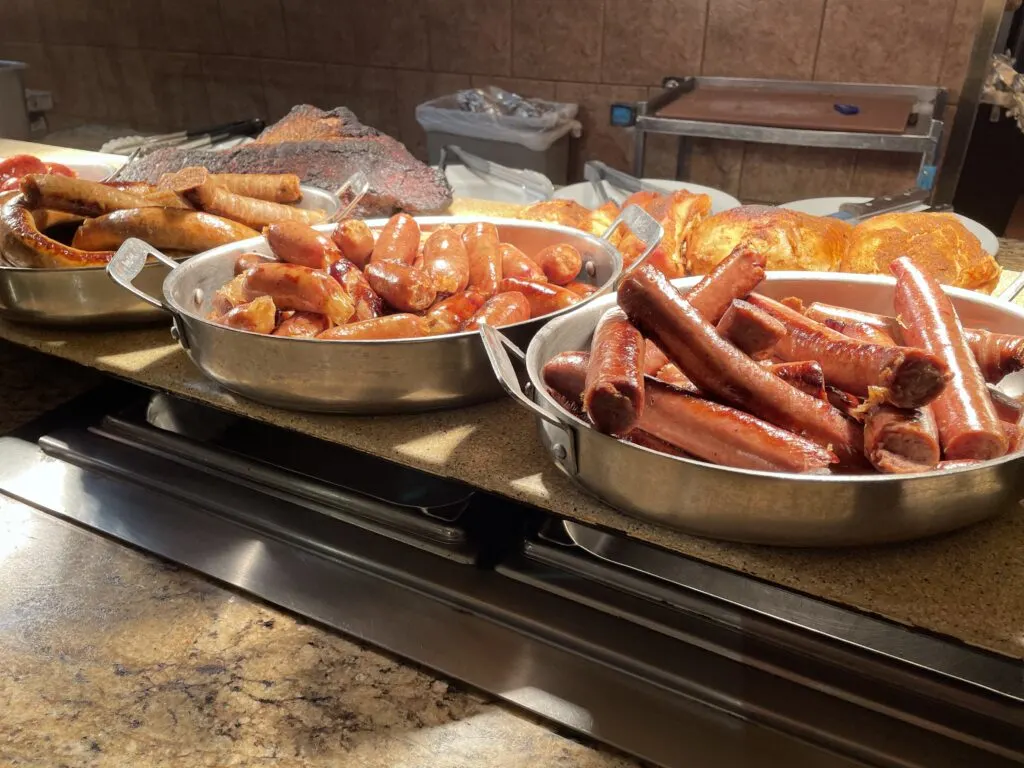 On the beverage front, self-serve Pepsi products were offered in addition to coffee and milk.
Is The Buffet at Luxor Worth the Money?
I loaded up on breakfast items to include sausage, bacon, breakfast potatoes, French toast sticks, and various styles of scrambled eggs.
A unique offering at this specific buffet, I thought both the chorizo and diablo scrambled egg recipes did a nice job of adding flavor and color to the typical, boring, version of scrambled eggs.
Doused in powdered sugar and syrup, the French toast sticks had a crisp outer shell and warm, doughy interior, making for a nice dessert item.
Disappointingly, I found the sausages to be overcooked, dry, shriveled up, and even crunchy at times. I assume it was a one-off occurrence as the sausages I've eaten at MGM's other buffets at MGM Grand and Excalibur were much better.
While most everything was good, nothing really stood out as being outstanding. I left neither thrilled nor disappointed.
As one of the cheapest buffets on the Strip, Luxor's definitely still serves a purpose. For those that are big eaters and desire a lot of calories for a set amount of money, Luxor's buffet could certainly pencil out to be a great value.
Personally, I prefer buffets that either :
Give me access to a wide variety of high-quality food, or
Offer deep value.
In my opinion, The Buffet at Luxor fell just short on both fronts. That isn't to say it was bad, just not memorable. While many buffets I've tried have that one, two, or more items that beg me to come back, a memorable dish was lacking in this case.
Ultimately, I'd rather spend up for a high-end experience with gourmet cuisine options like those found at Wicked Spoon at Cosmopolitan, The Buffet At Wynn, The Buffet at Bellagio, or Bacchanal at Caesars.
On the other end of the spectrum, spending less for a comparable offering is also attractive. Although located off the Strip, Garden Buffet at South Point is both cheaper and still serves prime rib with dinner. Main Street Station's Garden Court Buffet near Fremont Street also offers similar food from a quality & variety perspective but at a discounted price point.
Essentially, when it comes to buffets, I gravitate towards both ends of the price/quality spectrum in which Luxor finds itself smack dab in the middle.
If you're not looking to gorge yourself, another option to consider is Luxor's Pyramid Cafe, where you can get a satisfying meal for half the price.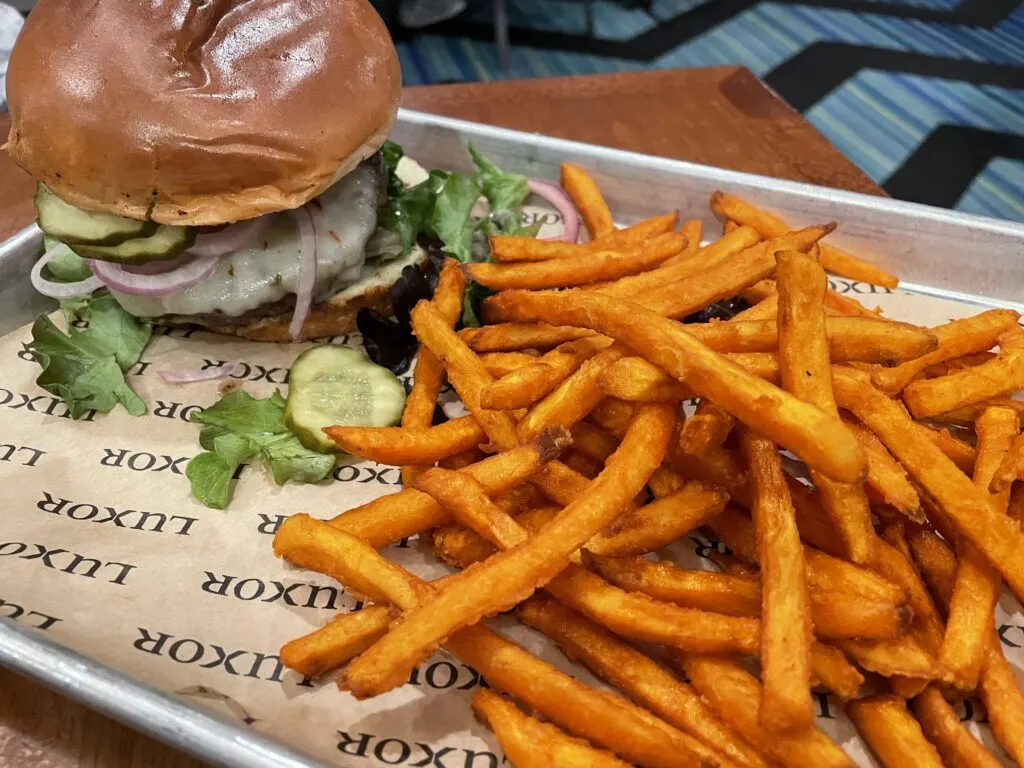 I also found the Buffet at MGM Grand to be a slightly more enjoyable experience at a near-identical price point.
Hopefully, my thoughts combined with pictures from the buffet were able to help you determine if The Buffet at Luxor is a good fit for you and your group! For many, it could be a great option – Especially for those with a big appetite.
See Also: Buffet Options in Las Vegas – What's Open?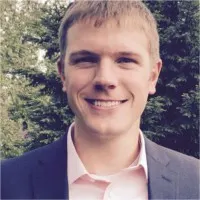 I'm a former software salesman turned Vegas aficionado. While the craps table is my preferred habitat, I pull myself away to explore new attractions, shows, restaurants, and outdoor activities around Las Vegas with the intent of sharing my experiences.
Ultimately, I just want to help folks plan a better trip and save a few bucks in the process.