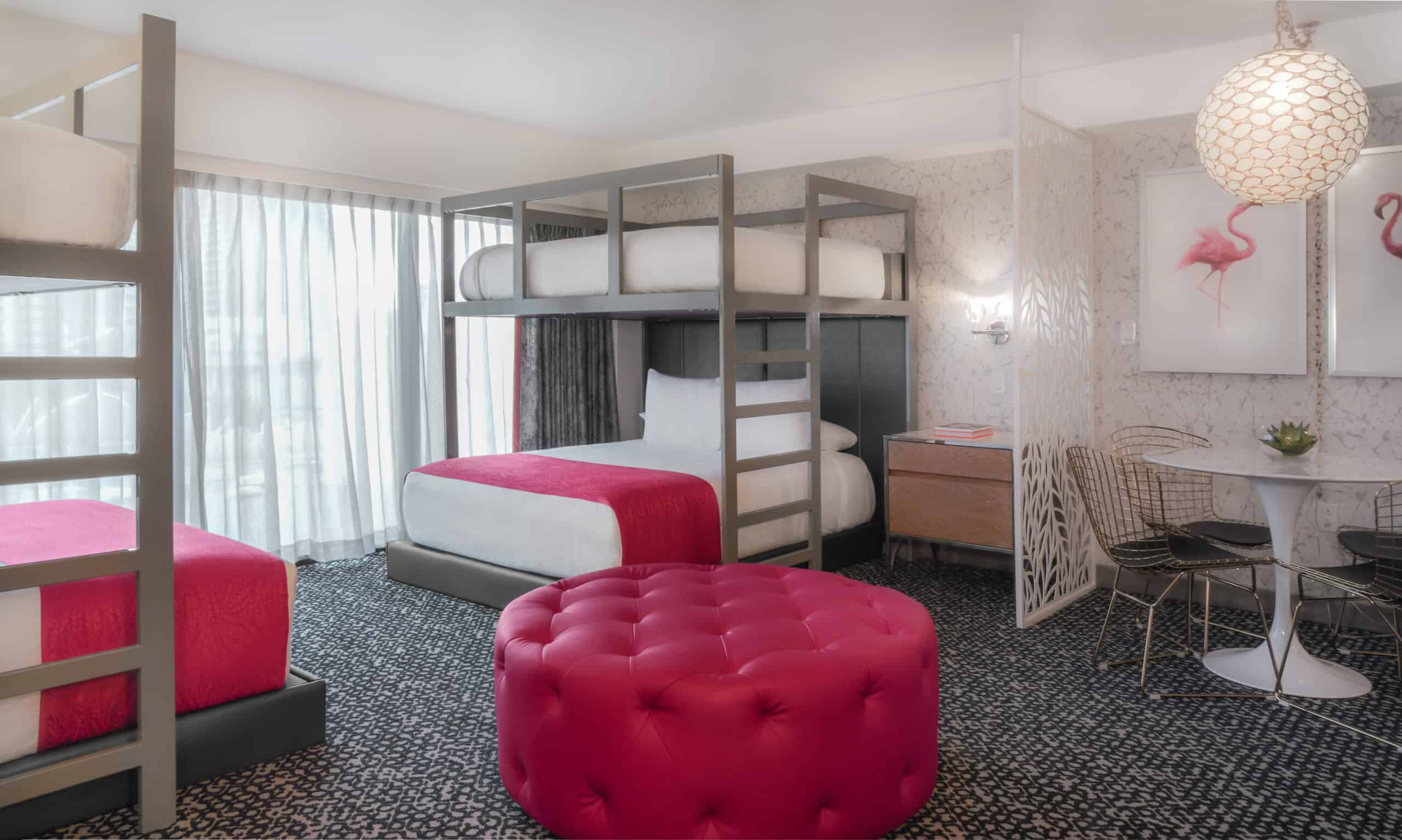 There are countless reasons a bunk bed room makes sense for Vegas visitors. Events like bachelor/bachelorette parties, guys weekends, even family getaways could benefit from the extra sleeping capacity an extra bed or two is able to provide. With that in mind, some Las Vegas resorts are adding rooms with bunk beds to their arsenal.
We recommend booking early as bunk bed room inventory is limited. They tend to go quickly, which we found out the hard way in the lead up to a guys weekend recently. If bunk bed room options are still available for your selected dates, you will see them as an option when following the links below to book direct with the property.
See Also: Check out our unique suggestions for things to do during your Vegas bachelor party or bachelorette party!
Flamingo: Sporting 15 freshly renovated rooms with bunk beds (one of which is a suite), Flamingo's rooms have two queens with options for either 1 or 2 bunk beds lofted above. Sleeping 5-6 for a bachelor/bachelorette party shouldn't be an issue. Check your travel dates for availability and book directly with Caesars Entertainment here.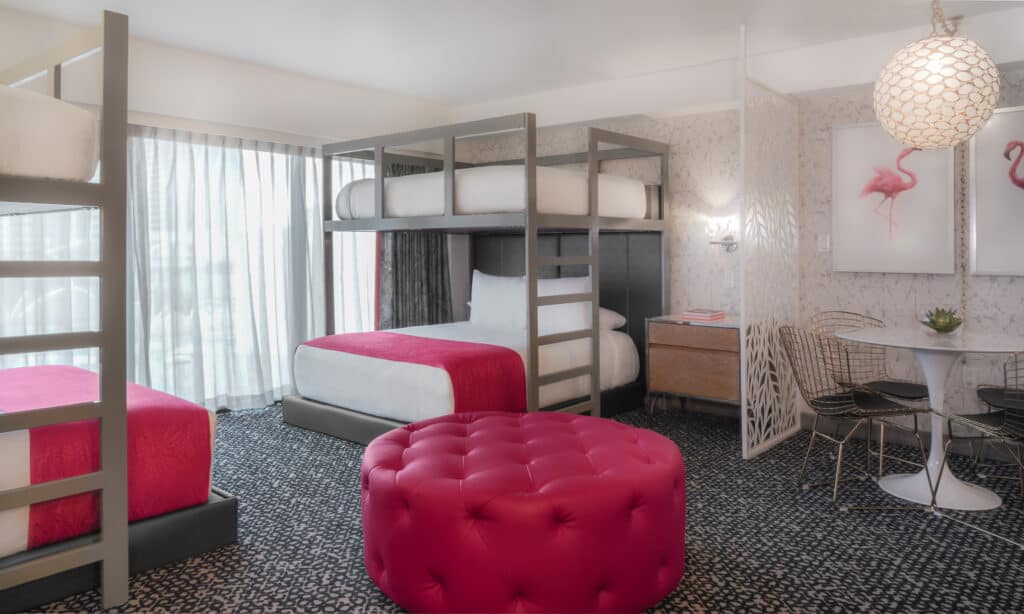 Linq: Bunk bed rooms at Linq weigh in at 300 square feet, which is a tad smaller than their counterparts at Flamingo. Linq's bunk bed rooms have 2 queen beds, but only one bunk bed overhead. You can check room availability for your dates and book directly with Caesars Entertainment here.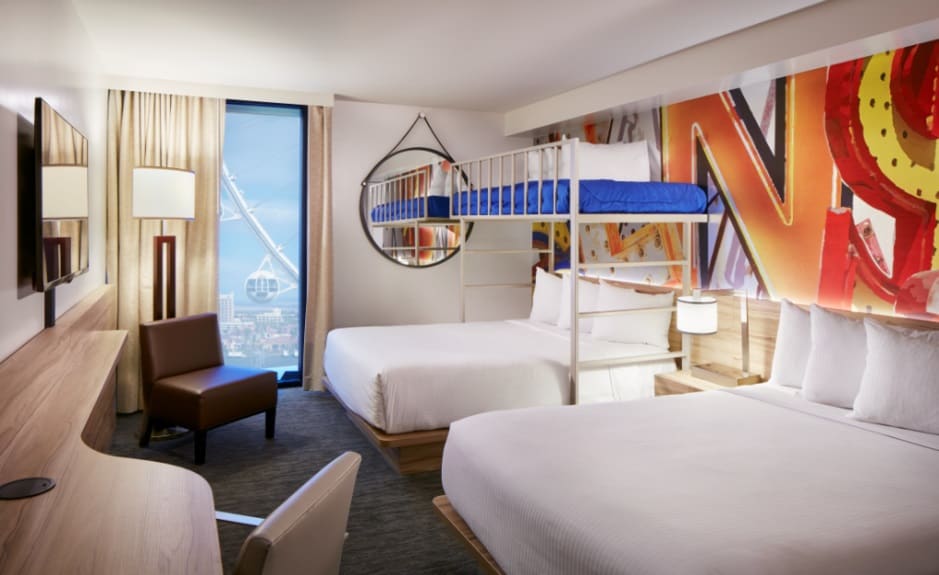 Circa: The first resort built from the ground up downtown in decades, Circa will offer a differentiated experience when compared to nearby casino resorts, breathing a breath of fresh air into downtown Las Vegas. In addition to boasting a rooftop amphitheater pool deck, a 2 level casino, and the largest sportsbook in Vegas, Circa also will have a number of bunk bed rooms available for guests.
Options at Circa include a standard "Bunk Pad" room, and also a "Bunk Suite" which provides more living space, all 4 beds are twins, so a crew of 4 is likely the most you'll be able to comfortably fit. Check your travel dates, view Circa's room details, and book directly here.
While bunk bed rooms in Las Vegas are a great way to sleep a larger party, they also present unique challenges. Space can be a concern when you have 6 adults milling about, and gaining access to the bathroom can be a fierce competition. For families and groups that are able to look beyond space constraints though, a room with bunk beds can be a differentiated way to enjoy Vegas.
See Also: Las Vegas hotels that have recently renovated their hotel rooms.