The Laundry Room speakeasy is a popular lounge found across the street from El Cortez, concealed within the Commonwealth Bar.
The name itself serves the dual purpose of concealing the lounge's true purpose while paying homage to what the structure it occupies has been used for historically. Even the speakeasy's business cards are wooden laundry pins.
As the Laundry Room ranks among the more popular speakeasies in Las Vegas, I wanted to give you instructions to both find and get into the lounge, as well as what to expect once inside.
How To Get Into The Laundry Room
Let me start by saying that this place is in demand and reservations are an absolute necessity. You'll want to reserve your time well in advance as slots fill quickly.
Laundry Room reservations can be made online here for a 90-minute time slot to enjoy the speakeasy and are limited to groups of 4 or fewer.
Note that there's a two-drink minimum per person, an automatic 25% gratuity charge, and a required bottomless popcorn purchase.
When you arrive at Commonwealth for your reservation, text the Laundry Room at (702) 701-1466 to let them know you're there.
You'll be told where to meet the hostess, then will be escorted into the hidden bar. I recommend arriving early and snagging a drink at Commonwealth as you wait to get into The Laundry Room.
Reservations can also be made by texting a request to the Laundry Room's phone number if you prefer to avoid using the internet (but you're here… so like… may as well just do it online).
What To Expect Inside The Laundry Room Speakeasy
Before diving into what you'll find in the Laundry Room, it's important to cover some of their rules which differ from other bars in Las Vegas. Here are some key takeaways:
Speak quietly. Loud talking, or delving into topics like politics and religion isn't tolerated.
No photography.
No standing at the bar.
No PDA. Seriously, save your physical affection for the hotel room.
No phone Calls. Texting is OK, however.
Tobacco is prohibited.
Don't hit on, or try to hook up with anyone outside of your party.
The dress code at The Laundry Room is dressy casual. No flip-flops, beach, or athletic attire is permitted.
A common thread between Las Vegas speakeasies is the stark contrast in decor, atmosphere, and vibe you feel when you enter. The mere act of walking through the door takes you to a different time and/or place.
No different, The Laundry Room is an endearing throwback to the prohibition era, complete with decor that fits the time period. The elegant bar, old-timey photos, tasseled tablecloths, vintage furnishings, and dim lighting immediately transports you to a different time.
The lounge itself is small, fitting just 22 patrons at a time, and is a stark contrast from other bars you'll belly up to in Las Vegas.
The bar serves cocktails exclusively. If you're looking for a beer or wine, this spot isn't for you. While there are 27 signature drinks on the menu, the bartenders are happy to create a custom cocktail based on your flavor preferences.
Earning 4.5 out of 5 stars on Yelp after 650+ reviews, I think you'll agree with the masses. The Laundry Room at Commonwealth is a unique Las Vegas lounge that is worth a visit.
Whether or not you make it to The Laundry Room, I recommend visiting at least one of the growing number of speakeasies in Las Vegas.
If you're already on Fremont Street, you can walk over to the Mob Museum and check out The Underground, a speakeasy bar in their basement with period decor and infographics scattered about the establishment. More than a secret bar, it's a museum in and of itself.
Related: Speakeasies on the Strip: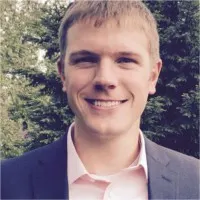 I'm a former software salesman turned Vegas aficionado. While the craps table is my preferred habitat, I pull myself away to explore new attractions, shows, restaurants, and outdoor activities around Las Vegas with the intent of sharing my experiences.
Ultimately, I just want to help folks plan a better trip and save a few bucks in the process.