Excalibur first opened in 1990, and the medieval-themed property cost $290 million to construct at the time.
The distinctive castle, an instantly recognizable part of the Las Vegas skyline, offers guests 3,981 guestrooms, and although some are showing some wear and tear, rooms in Excalibur's Royal Tower were renovated in 2016.
A resort known as being more "kid-friendly" than others, there are plenty of things to do at and near Excalibur.
Things To Do at Excalibur Las Vegas
Tournament of Kings: Among the more unique things to do at Excalibur, the Tournament of Kings dinner show allows guests to enjoy dinner while exploring the story of King Arthur.
With an authentic medieval vibe complete with horses, jousting, and even dragons, the show could be a fun and differentiated experience to take in.
Options exist for both a dinner show including a 3-course meal and a slightly less expensive "dinnerless" experience. Tickets can be purchased directly from the: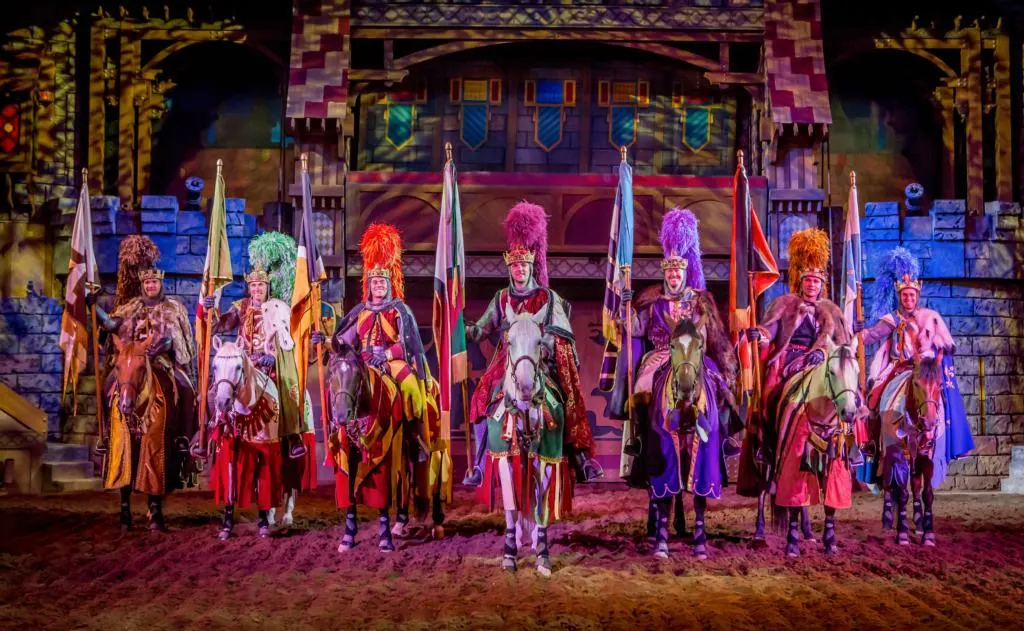 Related: A rundown of dinner shows in Las Vegas.
Ultimate 4-D Experience and Arcade: Along with the Fun Dungeon arcade, the Ultimate 4D experience is among the top things to do at Excalibur with kids. Essentially a 15-minute, 3D video experience with 4D sensory elements like spraying water mixed in, seeing one show costs $12 while 2 are $15. An all-day pass is also available for $20.
Shows currently showing include "San Andreas: The 4-D Experience", "Wonder Woman", and "Aquaman". Afterward, stop by the Fun Dungeon arcade to play their assortment of gaming options.
A Male Revue: Images of the men from "Thunder From Down Under" at Excalibur assault or delight the eyes of visitors, depending on your perspective, on ads around Vegas beginning the moment you de-plane at the airport.
A popular bachelorette party itinerary item, the Australian men of Thunder From Down Under have received rave reviews and 4.5/5 stars after 770+ TripAdvisor reviews.
Tickets can be purchased directly from the: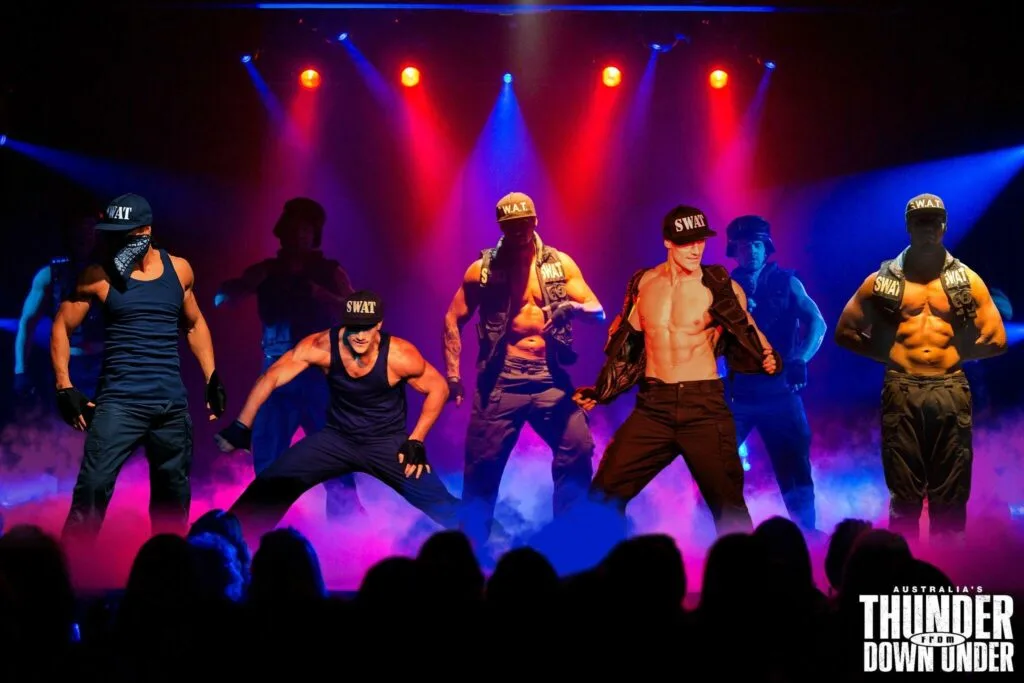 Laugh Along with Mac King: Incorporating magic, comedy, and animals, Mac King has been a staple in Las Vegas for years. Leveraging goldfish, a guinea pig, and even a "bear", it's certainly a unique offering.
Don't take my word for it though, instead, trust the 2,175+ people that have awarded Mac King 4.5 out of 5-stars on TripAdvisor.
Tickets to the family-friendly show are available in advance here:
Get insulted at Dick's: Grab a drink or meal at Dick's and enjoy their offensive, abrasive sense of humor. Thick skin required. What will mean spirited line will they write on your hat? Only one way to find out!
Dick's also boasts one of the more intimidating food challenges on the Strip – the T-Boner, which involves 2 steaks, a foot-long hot dog, nachos, and salad.
Grab a cheap bite: As a budget-friendly resort, Excalibur offers an abundance of cheap, and quick bite options to help you stay within your means.
Check out the Castle Walk Food Court up the escalator at the beginning of the walkway to Luxor, which lists Einstein Brother's Bagels, Popeye's Chicken, and Pizza Hut as tenants among others.
Related: Eat cheap on the Strip in Las Vegas – Resort-by-Resort breakdown of options!
Eat at Excalibur's Buffet: Feeling hungry? If so, The Buffet at Excalibur ranks among the cheapest buffets on the Strip.
I recently ate at Excalibur's brunch buffet and left satisfied, albeit not "blown away". Check out my review of Excalibur's Buffet, complete with an abundance of pictures.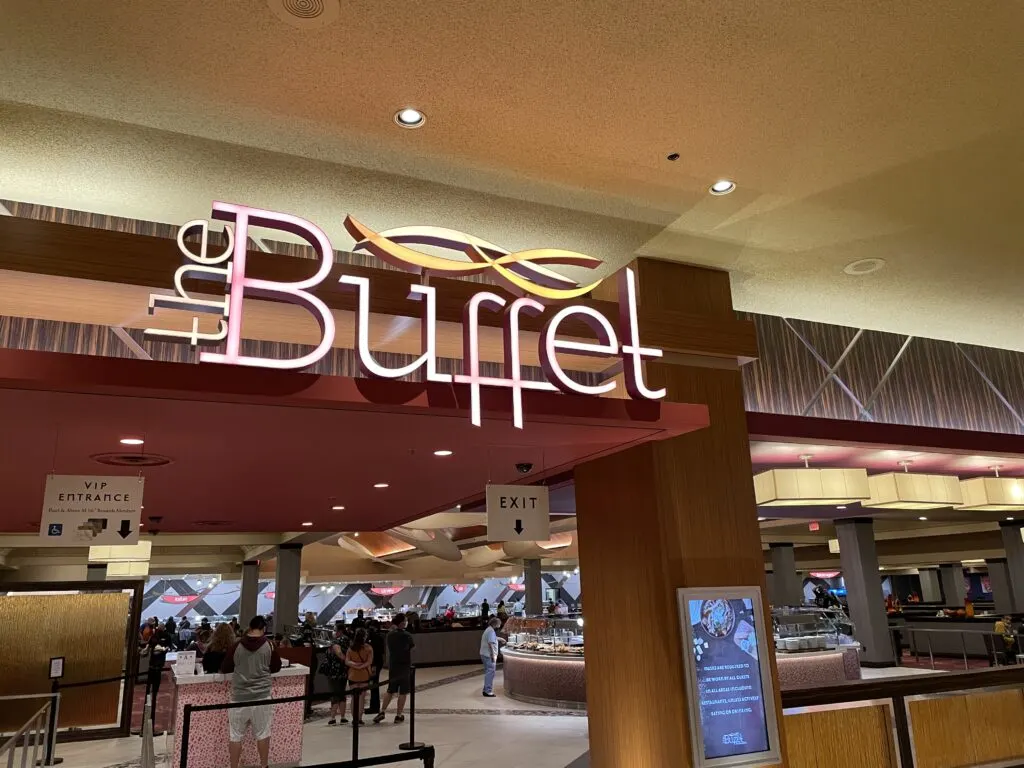 The Australian Bee Gees: Fans of the Beegees will enjoy this tribute show that invites you to sing along with hits like "How Deep is Your Love" and "Staying Alive".
Tickets can be priced out in advance with the vendors below:
Things To Do Near Excalibur
Head South: Use the free tram out front of the property, or the enclosed walkway to visit both Mandalay Bay and Luxor.
At Luxor next door, stop in to enjoy the resort's unique Egyptian theme and visit the museum attractions Bodies… The Exhibition, Titanic Artifact Exhibit, and Discovering King Tut's Tomb.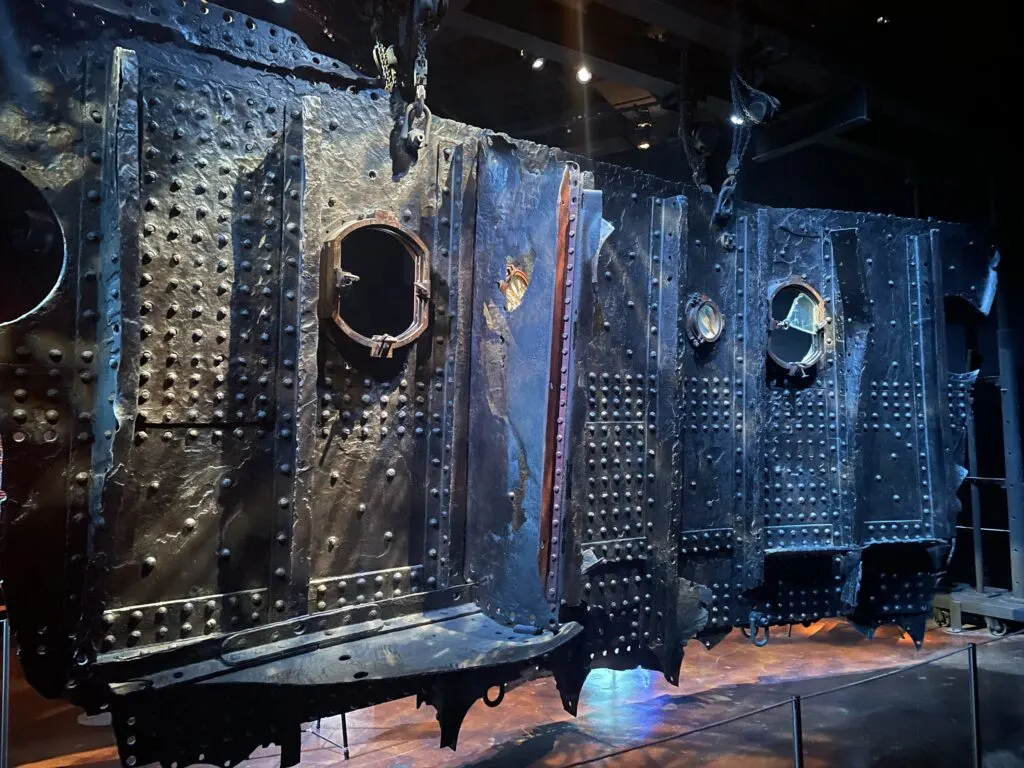 At Mandalay Bay, grab a drink at the Minus5 Ice Bar, or one with stunning views of the Strip at their Foundation Room perched on the 63rd floor.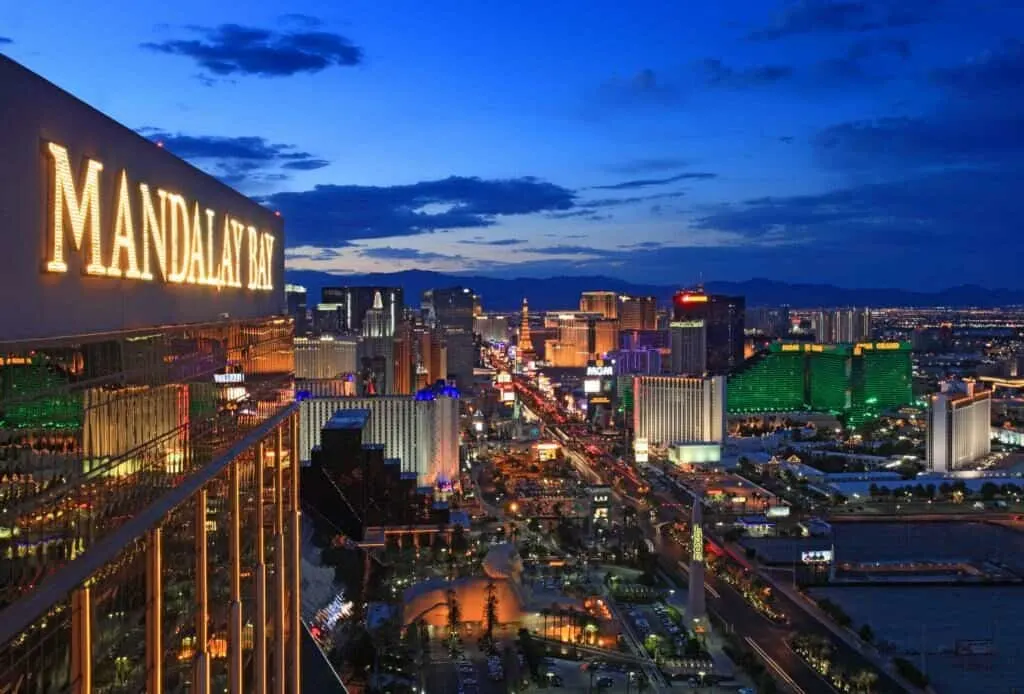 Additionally, Mandalay Bay provides non-hotel guests the opportunity to upgrade their pool experience by paying for a daybed or cabana.
Mandalay's Beach has a lazy river, a wave pool, and real sand, and is a significant upgrade when compared to Excalibur's pool.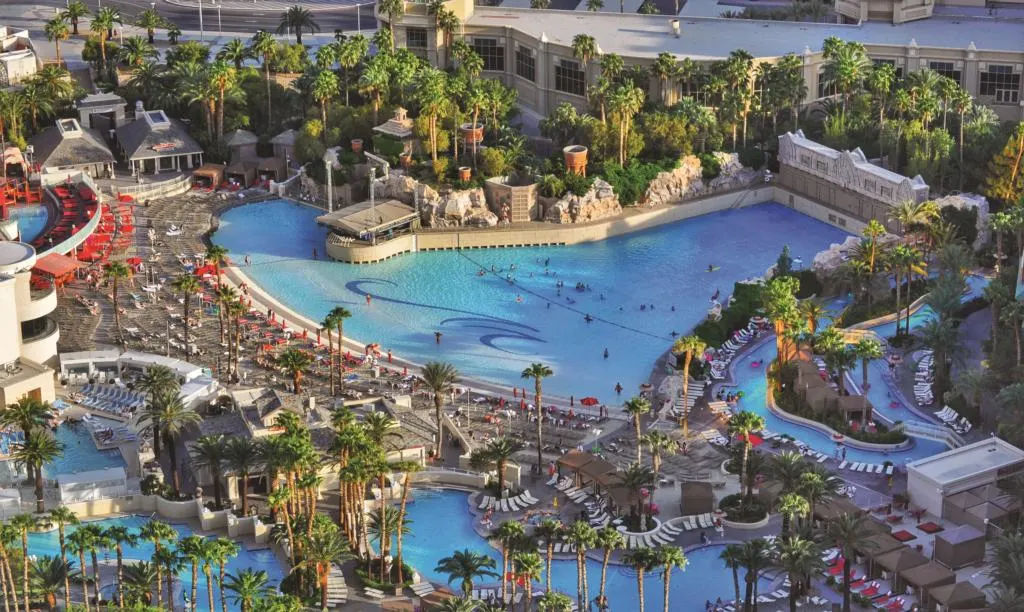 Ride the Coaster: Head across the street to New York New York and take a spin on the Big Apple Coaster, which is a rough, thrilling ride offering views of the Strip.
Afterward, stop in at Sirrico's for a cheap, delish, slice of pizza which I think is among the best in Vegas. If staying late, stick around for the dueling piano show at The Bar at Times Square.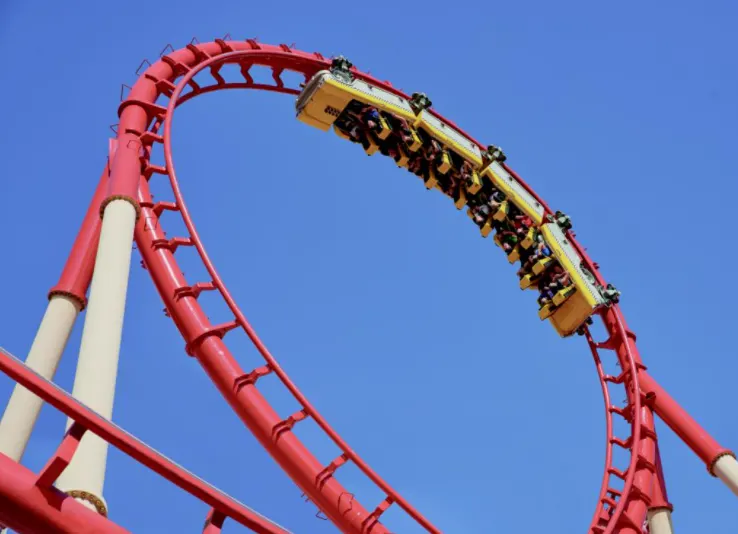 Explore MGM Grand: See a comedy show at Brad Garrett's lounge, check out Cirque du Solel's "KA", or play arcade games and shuffleboard at Level Up.
Given the resort's location on the Strip, there are a plethora of things to do at Excalibur and nearby! Hopefully, I was able to help you find some items to add to your Las Vegas itinerary.
If you need more inspiration, check out our resort by resort breakdown of things to do on the Las Vegas Strip.
See Also: Things to do with kids in Las Vegas!
I'm a former software salesman turned Vegas aficionado. While the craps table is my preferred habitat, I pull myself away to explore new attractions, shows, restaurants, and outdoor activities around Las Vegas with the intent of sharing my experiences.
Ultimately, I just want to help folks plan a better trip and save a few bucks in the process.