Key Points:
Vegas.com is a 3rd party booking website that sells admission to attractions, hotel reservations, and more.
I commonly use Vegas.com to book attraction tickets and have been impressed with how simple the process is.
While not always the case, Vegas.com is often cheaper than booking directly with an attraction.
Is Vegas.com a legitimate, trustable website to buy show and attraction tickets in Las Vegas?
It's a commonly posed question in Vegas-centric social media groups, and for good reason – Nobody wants to get fleeced.
Since it's a common question, I figured it would be helpful to weigh in as I have an extensive background working with Vegas.com, both as an affiliate partner and as a customer. Below, I'll share my experience dealing with Vegas.com as a customer, to give you a better idea of what to expect.
Before diving in, I think it's important to point out that my website has an affiliate relationship with Vegas.com. Essentially, there are occasions where I link out to tickets for shows or attractions, and if a purchase is made, then I receive a commission.
I wouldn't, however, be affiliated with a company if I didn't believe in their service.
While I'm a Vegas.com affiliate partner, there won't be any commissionable links in this article. I'm not trying to make a quick buck by shilling for them in this case. This is just an honest assessment of my past experience buying from them.
What Does Vegas.com Specialize in?
Vegas.com is a 3rd party booking website that sells everything from hotel reservations and airfare to show and attraction tickets.
Think of them as being similar to other online brokers like Travelocity, Hotels.com, or even Ticketmaster, but just focused exclusively on the Las Vegas market.
What I Personally Use & Don't Use Vegas.com For
Hotel & Airfare
I never use Vegas.com for hotel reservations or airfare.
It's not that I don't trust them to handle the transaction, it's just that I'm a big proponent of booking hotel rooms directly with the chain or property you're staying with.
That's because you can usually get a better deal booking directly with Las Vegas hotels by signing up for their casino loyalty program online, even if you have yet to step foot in their casino.
Once you play in a property's casino with a loyalty card, you're unlikely to ever pay full price for accommodations again, and may even earn complimentary rooms.
It just doesn't make sense for me to book rooms with Vegas.com when I'm able to earn comps through loyalty programs like MGM Rewards, Caesars Rewards, etc.
As for airfare, I seemingly always use credit card points.
That being said, if you shop around and find a deal on Vegas.com not available elsewhere, I'd encourage you to book with confidence.
Show & Attraction Tickets
This is where I find value.
I buy a LOT of attraction tickets in Las Vegas as I frequently review offerings and things to do. Saving money is important.
While Vegas.com isn't always the cheapest option, the site is on my short list of outlets to shop around with.
For instance, I'll always check prices with the box office directly, with Groupon, and with Vegas.com before booking a ticket to ensure I'm getting the best deal.
On a recent trip, I found that Vegas.com was the best deal for a few attractions that I was looking to check off my list, including:
One thing to keep in mind – Vegas.com doesn't always immediately appear to be cheaper than buying tickets directly with the attraction, however, after the attraction tacks on fees, Vegas.com can end up being the better option.
For many of Vegas.com's attraction offerings, there are no additional fees whatsoever.
For every one of the attractions I bought tickets for this last trip (listed above), the price advertised was the price I paid. There were no add-on fees, although I know that there are fees for some specific products (like shows for instance).
When there is an additional fee on Vegas.com, it will be clearly listed as a separate line item in your "cart". It's transparent, and not a surprise.
Are Tickets from Vegas.com Easy to Use?
The process of redeeming attraction tickets was painless and efficient during my recent trip.
For most attractions, I was emailed a ticket from Vegas.com with a QR code. Once I arrived at the attraction, the QR code was scanned and I was able to enter.
When you purchase multiple attractions and/or shows in one transaction, all of your tickets come in one email which I find to be convenient.
Here's an example of a ticket I was issued:
The Hunger Games Exhibition ticket was a little different in that I didn't receive a QR code, rather, had to check in with an employee at the attraction.
She was able to quickly verify on her computer that I had purchased a ticket via Vegas.com, and I was allowed in.
Pretty darn seamless.
Vegas.com Support
I did run into "an issue" with one of my tickets that I needed help with during my recent trip. I put "an issue" in quotation marks because it ended up not being a Vegas.com issue… rather… me being an idiot.
Essentially, I was trying to get into Discovering King Tuts Tomb at Luxor, and the attraction was getting an "Invalid ticket" message when they scanned the QR code on the ticket.
Frustrated, I called Vegas.com's support phone number and talked to one of their "Vegas Insiders" who was able to determine that I was presenting the wrong ticket to the attendant at Discovering King Tut's Tomb…
Essentially, I was presenting my pass to Titanic: The Artifact Exhibition instead of the one I was issued for Discovering King Tut's Tomb,
Even though it was a "me issue" it was a fun test of Vegas.com's support and instilled faith that they're there to back up the product they sell.
Is Vegas.com A Trustworthy Website?
Yes. I've always received what I've paid for with Vegas.com and have no doubt that the trend will continue into the future.
While I always shop around to gauge where to find the best deal, I'm always happy when the answer is Vegas.com, as I know it'll be a seamless and hassle-free process.
Related: 50+ Ways To Save Money in Las Vegas and Las Vegas Scams to Avoid!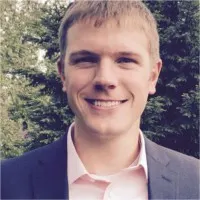 I'm a former software salesman turned Vegas aficionado. While the craps table is my preferred habitat, I pull myself away to explore new attractions, shows, restaurants, and outdoor activities around Las Vegas with the intent of sharing my experiences.
Ultimately, I just want to help folks plan a better trip and save a few bucks in the process.