Las Vegas as a travel destination as a whole is certainly NOT overrated. There is a reason over 42 million people visited in 2018 alone, many making the trip multiple times. Vegas is heaven on earth, a place where societal norms back home simply don't apply.
There are, however, a number of services, activities, and things to do that are completely overrated.
Below, I'll dive into things in Vegas that I think are overrated. Ensure you leave your personal thoughts or opinions on "overrated things to do in Las Vegas" in the comments!
Overrated Things In Las Vegas
The Deuce Bus: Commonly used by tourists to travel up and down the Las Vegas Strip and to Fremont Street, the Deuce may be cheap ($8 for 24 hours) but its value is overblown. At peak times, the bus is jam-packed, hotter than hades, and slow.
If you're riding from Mandalay Bay all the way to Fremont Street, you will endure 22 stops. 22! Don't waste your vacation on a bus, take an Uber.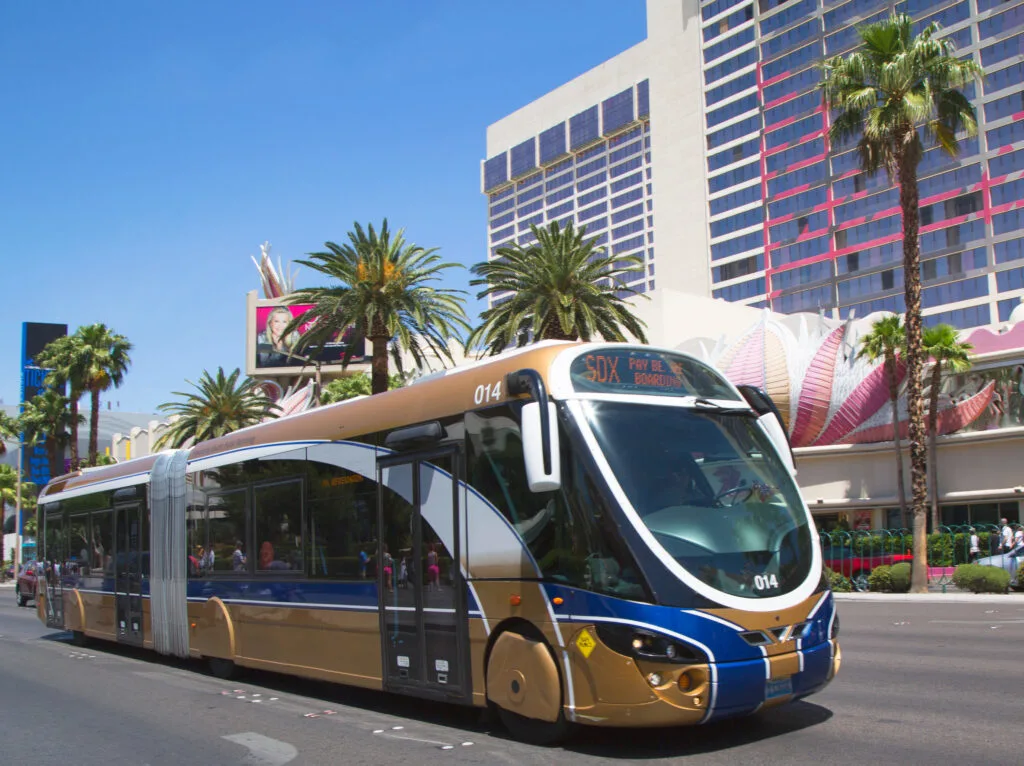 Penny Slot Machines: While pennies are the most popular gaming device sprinkled across Las Vegas casino floors, they are tighter than their larger denomination peers.
In 2018, penny slots held as profit an average of 10% of every bet made in Nevada compared to a more reasonable 7.16% hold if you were to denom up to a quarter machine. If you're making a big bet on the penny machines, try your luck on a larger denomination without increasing your wager.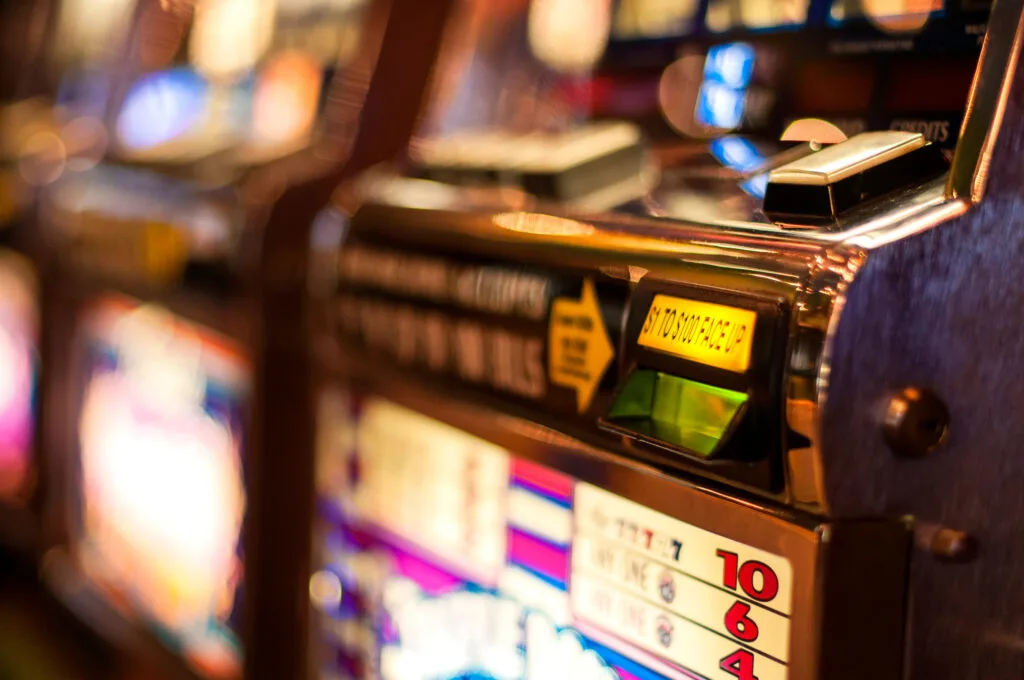 Gambling on the Strip: Gaming options on the Strip are becoming more overrated by the day as casinos continue to increase their game's statistical edge over the player.
Strip slots are tighter and the table games stingier (looking at you 6-5 Blackjack / triple 0 roulette) than establishments off the beaten path.
With player odds plummeting, there is an increasing incentive to try your luck away from the main tourist centers. Try casinos away from the action like Sam's Town, Green Valley Ranch, and Boulder Station for a slightly better shake at winning.
Visiting the Pawn Stars Pawn Shop: While many of the items you have seen bartered for on the show are on display, the location itself is disappointingly small and the characters are rarely on-site. The shop may be worth a stop for super fans, but ensure your expectations are tempered.
That being said, die-hard fans of the show are likely to find the set amusing. Check out my recent visit to the Pawn Stars Pawn Shop.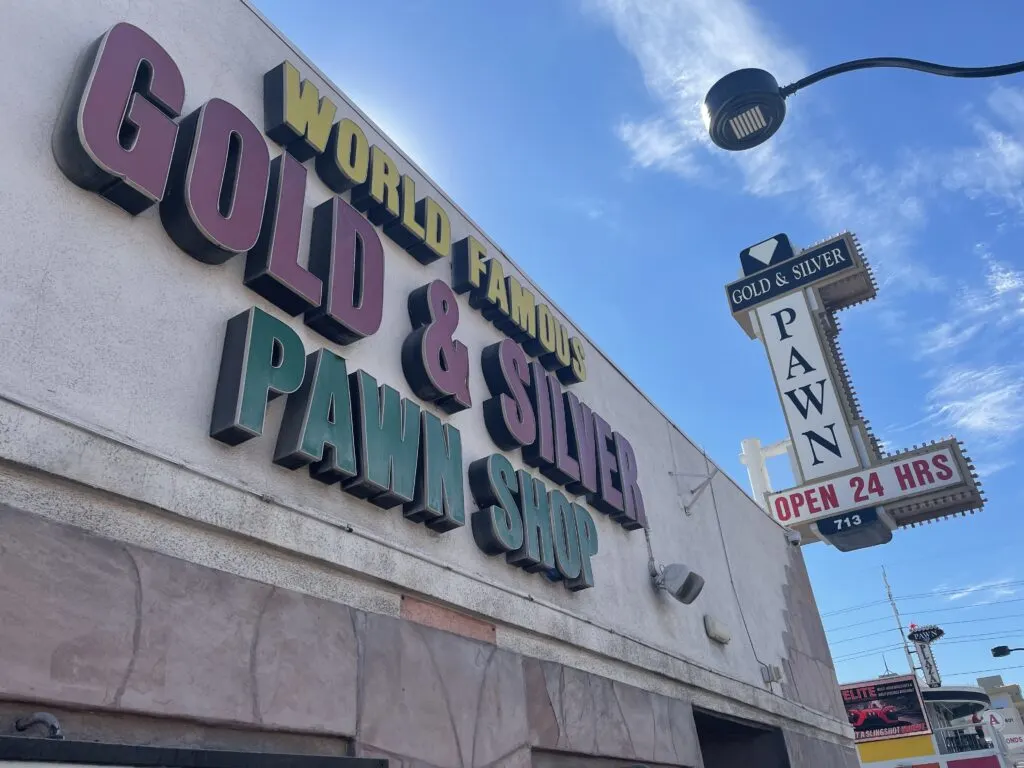 Taco Bell Cantina at Planet Hollywood: Look, I love Taco Bell, and the food at this location is no different. There is nothing that hits the spot like 8 Doritos Locos tacos after a day of drinking and debauchery. This particular Taco Bell even serves slushy alcoholic drinks!
What makes this location completely overrated, however, is the 5,683 decibels of pulsating beats that are blaring incessantly through the speakers. It took me an eternity to order as the cashier couldn't hear me over the maddening ruckus.
It's Taco Bell, not Omnia, turn the music down.
Carnaval Court: A bar nestled between Harrah's and LINQ which is celebrated by members of the Everything Las Vegas Facebook group for their signature Fickle Dip cocktail and flair bartender "Flippy" (who is NOT overrated).
I was quickly overwhelmed by the concert-like atmosphere making conversation impossible as well as the steep drink prices. Check out these locations serving cheap drinks on the Strip instead.
Mid Tier Strip Buffets: Average price for a "middle of the road" dinner buffet on the Strip is $35 and the masses stream in daily to overindulge. For me, the quality isn't there to justify a $40+ bill. I personally prefer to spend up for Cosmo's Wicked Spoon, The Buffet at Bellagio, The Buffet at Wynn, or Caesars Bacchanal buffet. A high-end dinner buffet on the Strip will typically cost just over $60.
Another underrated buffet is AYCE at Palms, which is cheaper than high-end options on the Strip, but VERY good for the price.
Alternatively, take your buffet money and spend it at a quality sit-down, non-buffet option. You don't need all that food. Get a quality meal.
Airport Shuttle Services: This transportation option that ferries people back and forth from the airport to their hotel may look budget-friendly, but offers minimal savings when compared to Uber or Lyft.
For instance, a 2-person party will spend $30 minimum ($15 each) round trip for a shuttle that is likely to make multiple stops before you get dropped off at your hotel.
An Uber will cost an average of $24-$36 round trip from the airport to and from a Strip hotel. Ridesharing is much quicker and about the same price as the shuttle yet an absurd amount of people still pile onto these shuttles daily.
More on why you should avoid airport shuttles in Las Vegas.
In N' Out Burger's Fries: This is a challenging topic as my feelings about their burgers reside on the other end of the spectrum. It's the best damn quick-serve burger on the market. Period. The fries, however, are like a cut-up raw potato that spent 30 seconds in the microwave with little to no seasoning. Stick to the burgers and you'll be OK.
Horseshoe's Million Dollar Photo Op: Playing off the popularity of the now deceased $1 million display at Binion's, Horseshoe has introduced a "million dollar display" of their own. I use " "s because the bills are fake and all have the same serial number. Yawn.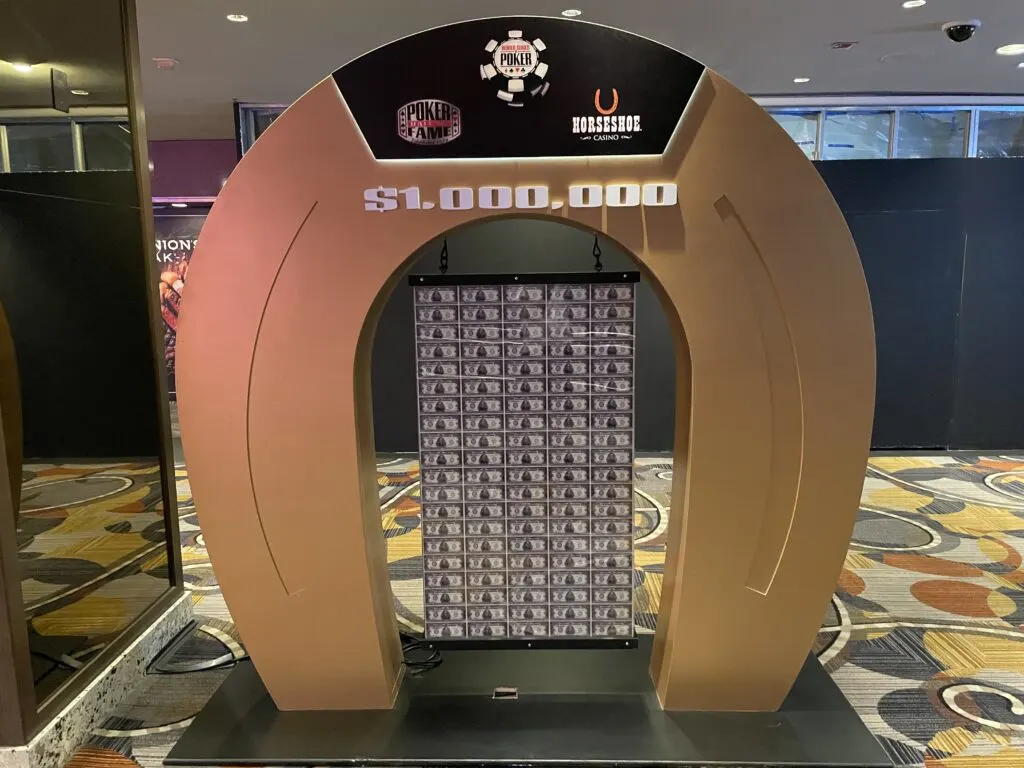 Taxis: The definition of overrated, taxis in Las Vegas are more expensive and oftentimes more dishonest than ride-share options Uber and Lyft. Download the app, ditch the cab, and save money in Vegas.
Hopefully, I was able to help you steer clear of some of the overrated things to do in Vegas listed above. What activities in Vegas are overrated in your opinion? Leave them in the comments and help your fellow travelers avoid the same mistakes!
Related: Underrated Vegas – Check out these under-the-radar finds!
Feature Image Credit: ©michelmond/123RF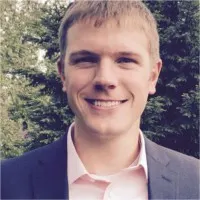 I'm a former software salesman turned Vegas aficionado. While the craps table is my preferred habitat, I pull myself away to explore new attractions, shows, restaurants, and outdoor activities around Las Vegas with the intent of sharing my experiences.
Ultimately, I just want to help folks plan a better trip and save a few bucks in the process.