While so much of Las Vegas is erased to be rebuilt every few decades, Golden Gate has stood the test of time. Originally opening its doors in 1906, the boutique hotel has stood back and observed as the neighborhood has continually reinvented itself.
Although small by resort standards in Vegas at just over 100 hotel rooms, the historic significance and myriad of things to do at Golden Gate and nearby make it a "must visit" on every trip.
See Also: Where to eat cheap in downtown Las Vegas.
Things To Do at Golden Gate Las Vegas
Portal to the past: This one is fun, as most visitors are completely oblivious to its existence. History buffs will enjoy the small, 1-foot by 1-foot unmarked door which can be found in the small hallway leading to Golden Gate's high-limit room. When opened, the door provides a window through to an original wall that has supported the structure since 1906.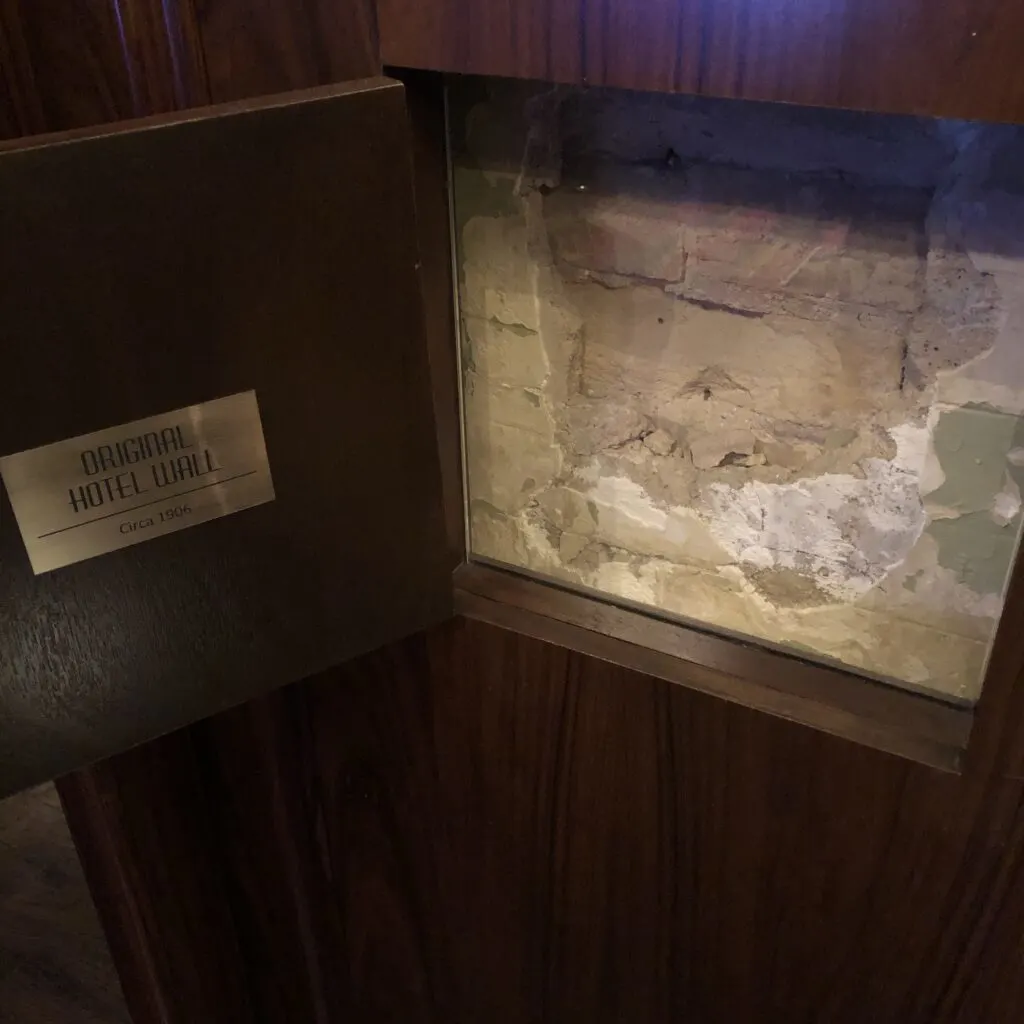 Check out the fountain: After opening the small portal to the past, take a right into the high limit slot room and make your way to the back. Once in the small end room that resembles a closet, take a right. There, you will find an intricately tiled fountain that was installed in the early 1900s.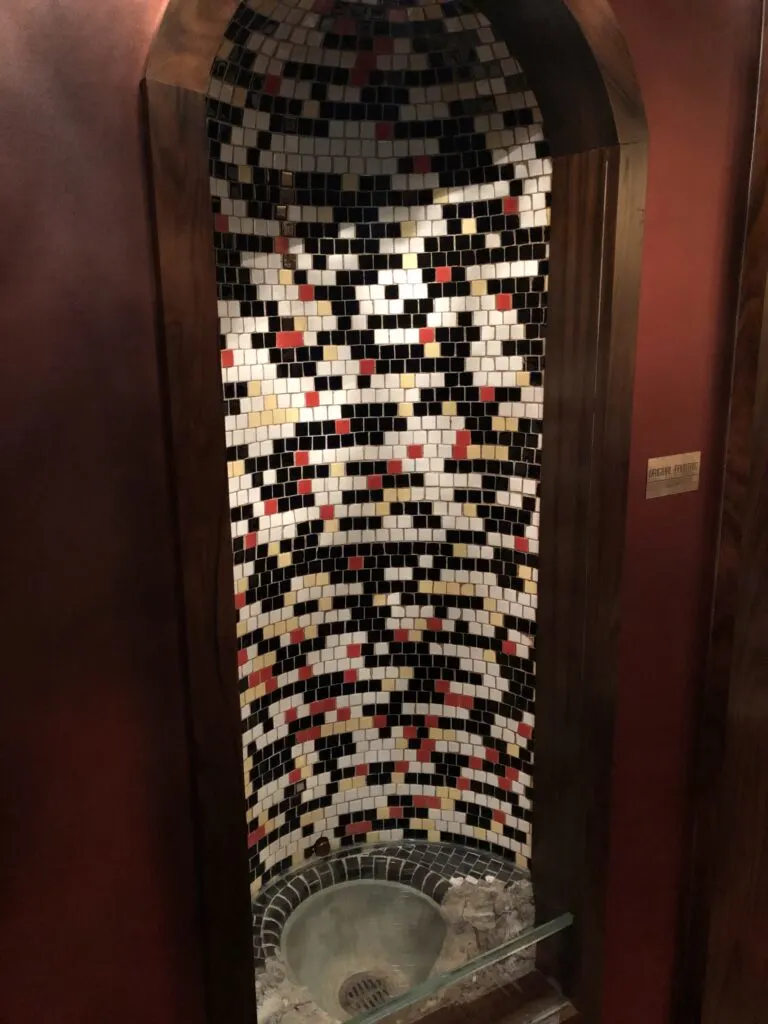 Drink where legends did: Bar Prohibition!, a small drinking establishment on Golden Gate's gaming floor once hosted Frank Sinatra, Dean Martin, and Sammy Davis. Jr. and that claim to fame is enshrined in their bartop. Grab a cocktail and imagine the scene that has played out in that exact spot over the years.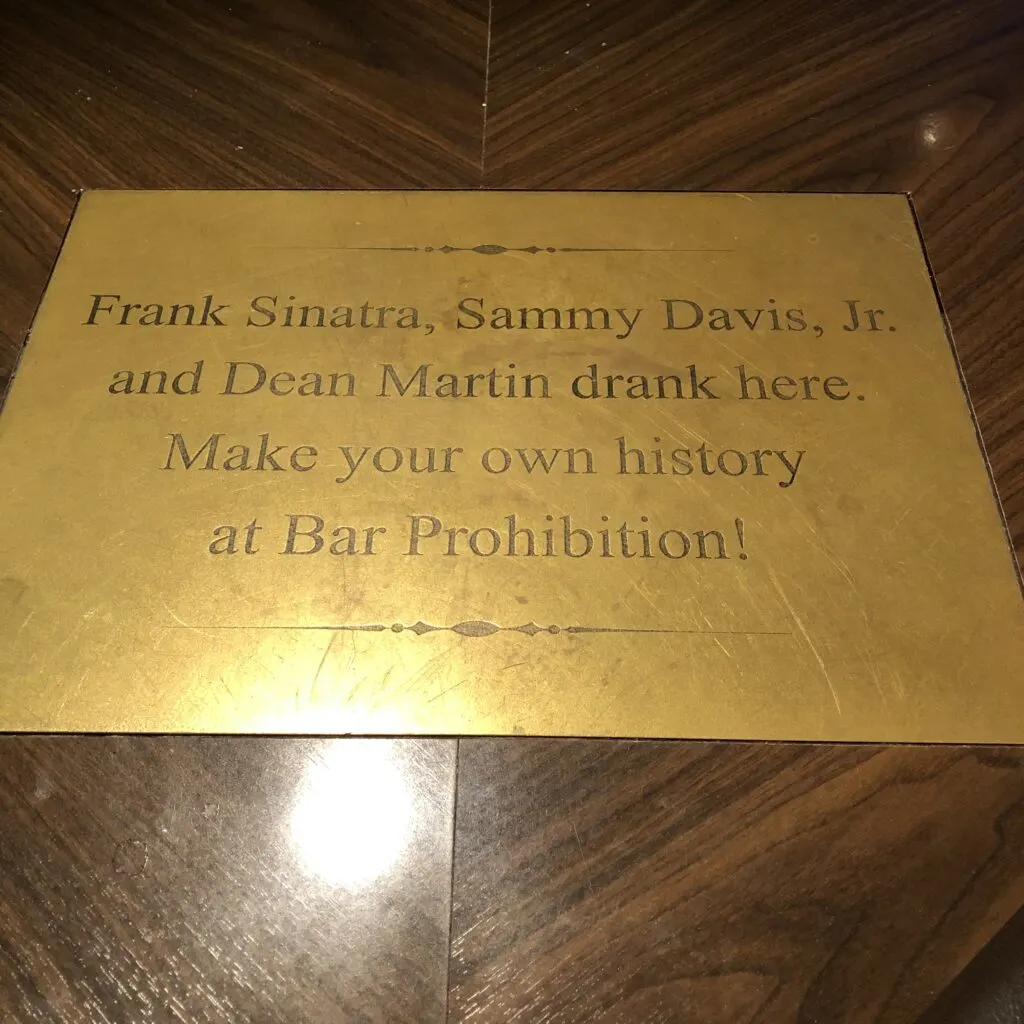 Or drink outside: Golden Gate is uniquely positioned on Fremont Street. Not only is it directly under the light show producing canopy, but steps away from one of Fremont Street's three live entertainment stages. OneBar is located along the exterior of the property and in the thick of the live entertainment that surrounds it. While the cocktails and slushy drinks are great, the flair and dancing bartenders make the experience more "Vegas".
Stay in a 110+-year-old room: Golden Gate's "Original 10" hotel rooms date back to 1906 and should be at the top of the list of things to do for anyone that embraces the history of Las Vegas. Full disclosure, due to when the rooms were constructed, they are much smaller than what would be expected of a modern hotel.
Additionally, due to their proximity to live entertainment on Fremont Street, they tend to be very loud until the early hours of the morning. If a quiet hotel room is what you seek at Golden Gate, book a suite as they are located on the back half of the property.
Swim next door: While Golden Gate doesn't have a pool, hotel guests have complimentary access to Circa's Stadium Swim rooftop pool across the street. With a 135-foot TV, heated pools, swim-up bars, and great views of downtown, swimming at Circa should be atop your list of things to do at Golden Gate.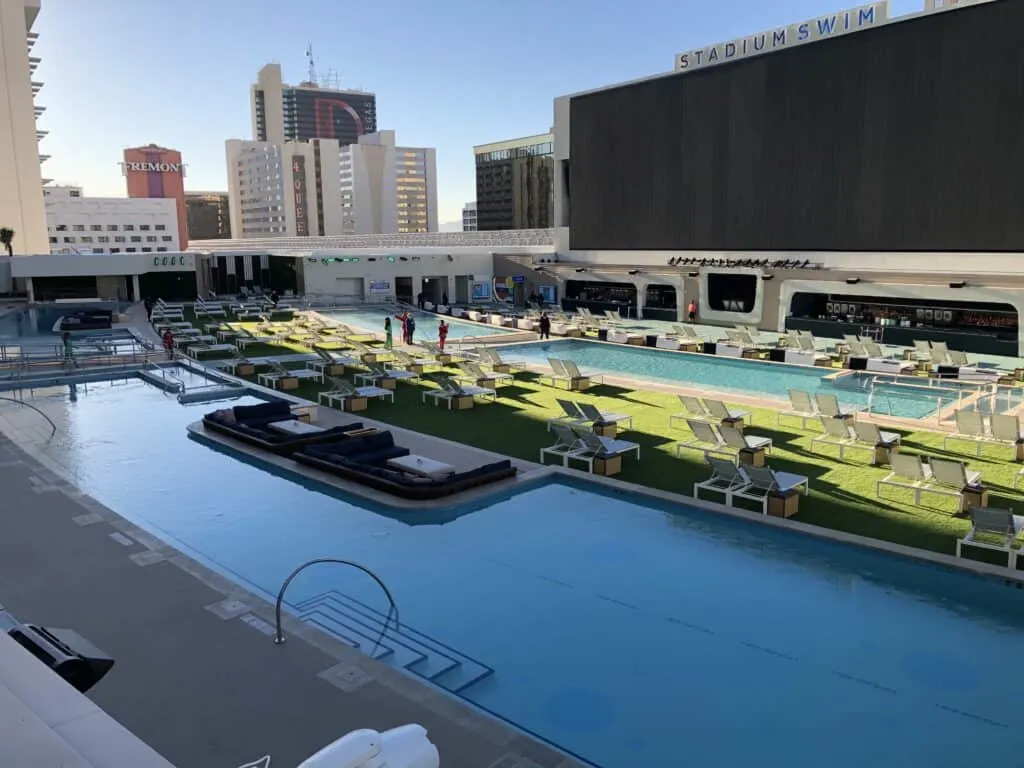 Things To Do Near Golden Gate Las Vegas
Walkthrough Circa: Even if you don't stop by to swim, Circa's world-class sportsbook, 2-level casino, and restored Vegas Vickie are a sight to be seen. Seriously, put Circa at the top of your list of things to do near Golden Gate.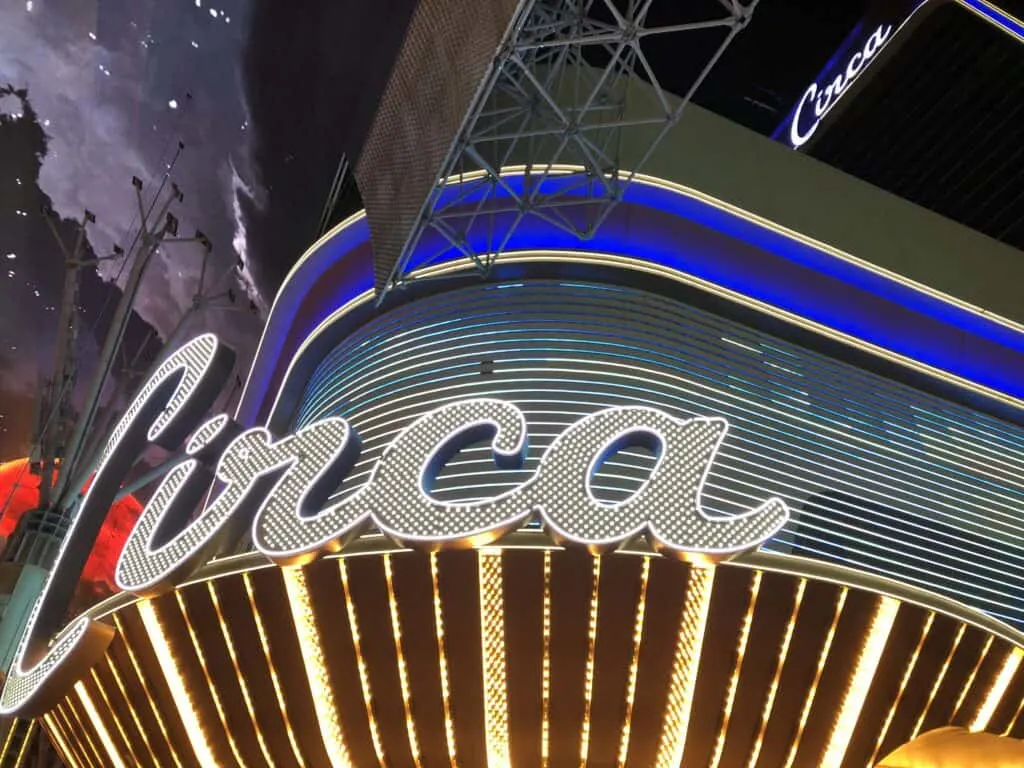 Play Roulette at Plaza: While most casinos in Las Vegas are scrambling to install triple-zero roulette wheels that dilute player odds, Plaza went the other direction by installing a single zero variant. With the minimum bet required to play as low as $10, the game is a great value. See more things to do at Plaza here!
See The Tank, and gamble poolside: Head over to Golden Nugget to see their pool which features an aquarium stocked with various tropical fish and even sharks as its centerpiece. While non-guests can take a look for free, using the pool will require paying a cover. While there, play some poolside blackjack or even craps. Heaven.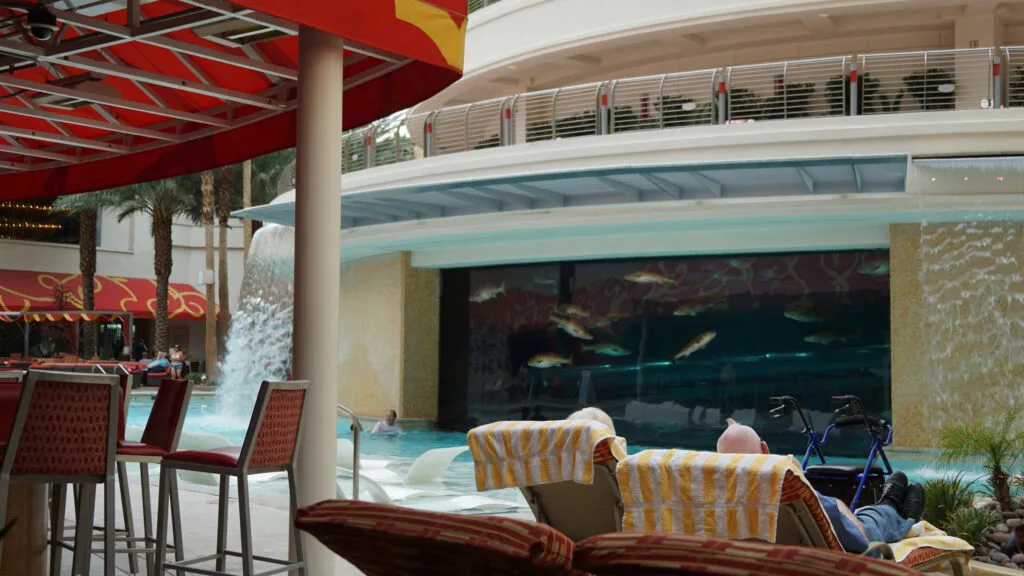 A museum in a casino: Main Street Station is a short walk away from Golden Gate and offers a number of museum-caliber artifacts that patrons can see for free. Notable items include a large section of the Berlin Wall and William Churchill's snooker table. Check here for other historic things to see on Fremont Street.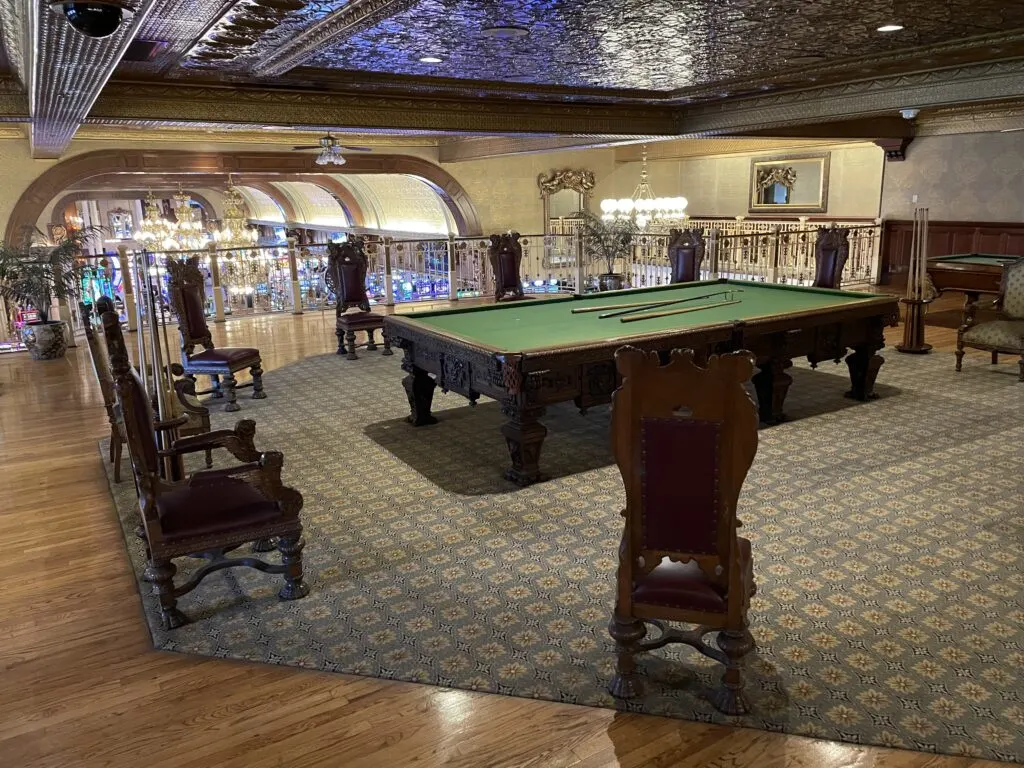 A rotating bar with a view: Few bars offer the scenery of Binion's Whiskey Licker Up, which has a circular rotating bar with astounding views of surrounding Fremont Street properties.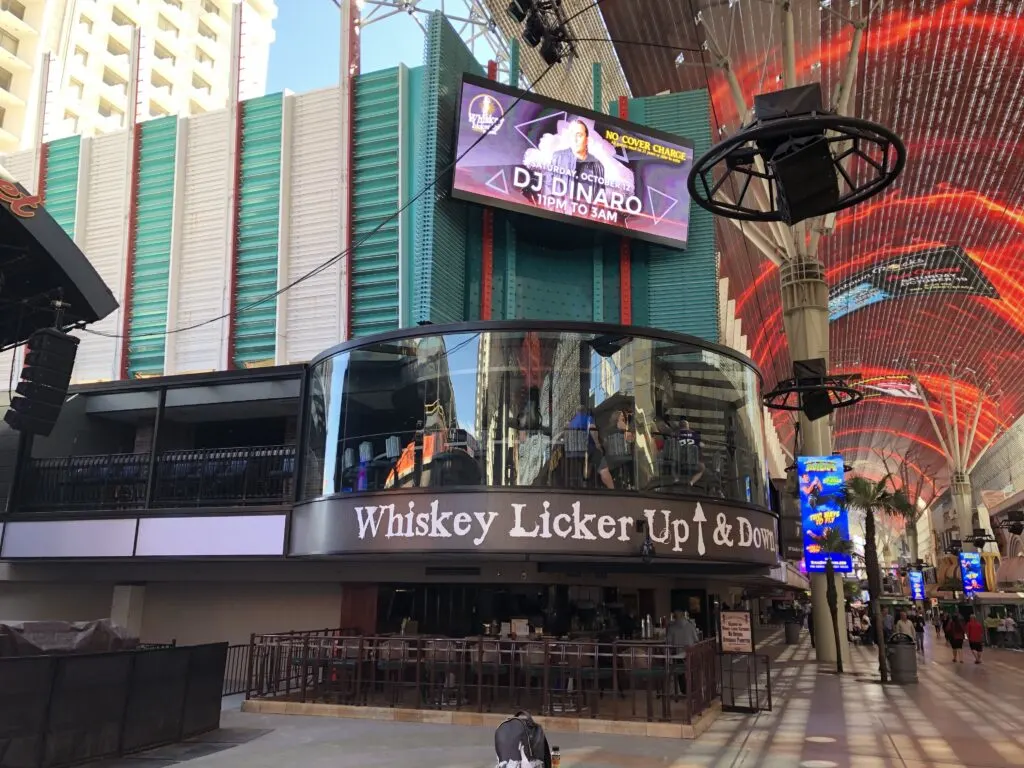 Of course, given Golden Gate's location in the heart of the action downtown, there is no shortage of itinerary-worthy activities. In addition to the suggested things to do near Golden Gate above, I'd suggest perusing my rundown of things to do on Fremont Street besides gambling.
See Also: 90+ completely free things to do in Las Vegas.
I'm a former software salesman turned Vegas aficionado. While the craps table is my preferred habitat, I pull myself away to explore new attractions, shows, restaurants, and outdoor activities around Las Vegas with the intent of sharing my experiences.
Ultimately, I just want to help folks plan a better trip and save a few bucks in the process.