Golden Nugget has been a key part of downtown Las Vegas since 1946 when the doors first opened to the gambling public. Notably, Steve Wynn purchased a controlling stake in the Golden Nugget in the early 1970s, his first of many marks left on Las Vegas. Over the decades, the Nugget's footprint has expanded and room count has grown to reflect what we see today on Fremont Street.
For those looking to stay at Golden Nugget, you'll want to note that rooms in their Rush Tower are known to be their newest and nicest, while those in the Carson Tower tend to be the quietest due to their location away from the commotion on Fremont.
While gaming tends to be the star of the show, there are still some unique things to do at Golden Nugget in Las Vegas.
Things To Do at Golden Nugget
Drink underneath the light show: Among our favorite aspects of visiting Fremont Street is the abundance of outdoor bars that provide the opportunity to people-watch in a lively atmosphere. Stage Bar, which can be found on the exterior of Golden Nugget under the Fremont Street Canopy, offers the opportunity to grab a drink to-go, or to sit and watch the unique assortment of people that visit Vegas as they pass by.
Grab a drink with a view: Chart House, a seafood restaurant within GN, has a bar that is built around a 75,000-gallon aquarium stocked with an assortment of tropical fish. Stop in for Chart House's happy hour Monday – Friday from 4 pm – 6 pm which offers the opportunity to score $5 well cocktails, $7 premium cocktails, and $4 domestic bottles.
Hit Troy Liquor Bar: While nightclubs are common on the Strip, they are much harder to find downtown. Troy Liquor Bar is perched on the second level of the Golden Nugget overlooking the neon canyon that is the Fremont Street Experience. If DJs and dancing are on your itinerary, put Troy atop your list. Although Troy can't be considered "extremely cheap" drinks are not terribly priced by nightclub standards with most cocktails costing $15 or so.
Eat a top-tier steak: While we can't independently verify Vic & Anthony's claim to be one of the 10 best steakhouses in the country, we can confirm that they are among the best in Vegas. While the full menu can be viewed here, guests can expect to spend $60 – $70 on a steak and around $20 on appetizers.
The pool scene: Arguably the second-best pool scene in downtown Las Vegas, only bested by Circa, Golden Nugget's pool is an attraction in itself.
The Tank is built around a 200,000 aquarium that gives you the illusion of swimming with sharks. Adding to the allure is the waterslide that sends guests right through the middle of the shark-infested aquarium via a clear tube. Golden Nugget also typically offers poolside blackjack and craps which we have found to be an immense amount of fun.
A secondary pool, The Hideout is a 21+ experience that features a smaller body of water and a lowkey poolside bar.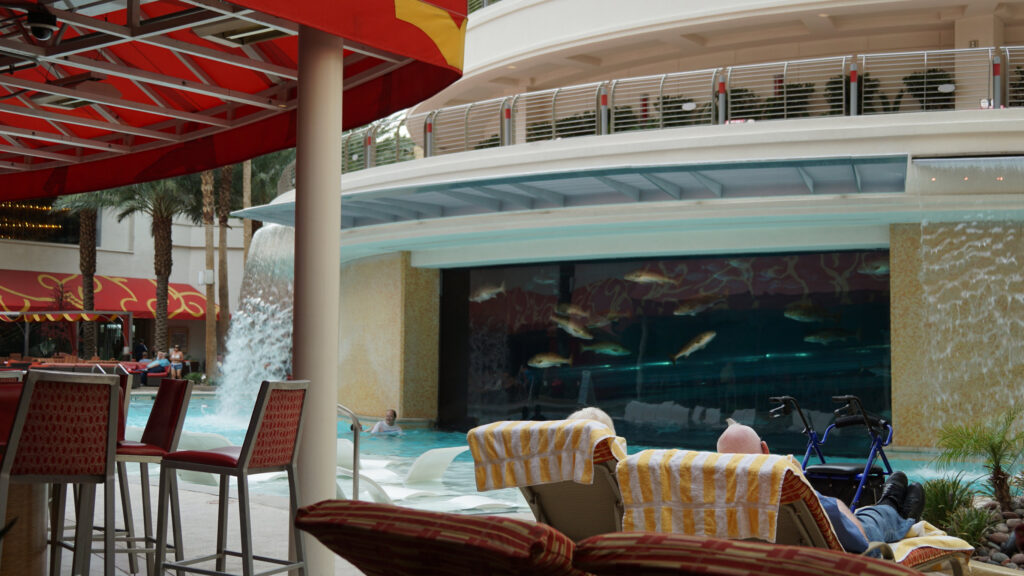 Golden Nugget's pool can usually be accessed by guests not staying at the hotel for a small cover, and for those at other resorts not named Circa, it's something to consider.
Friday night concerts: Golden Nugget hosts a "52 Fridays Concert Series" which features acts from various genres of music weekly which range from rock to country. Unlike entertainment on the Fremont Street Experience, concert series shows at Golden Nugget are not free, but could be a fun thing to do depending on the act playing when you're in town.
Eat cheap: Although Golden Nugget offers several higher-end dining options, the price tag could make the budget-conscious among us shudder. Fortunately, Golden Nugget also offers eats on the cheaper end of the spectrum, like Chick-fil-A's quick and inexpensive chicken sandwiches.
The Grille is another option for those looking for cheap eats at Golden Nugget with items like chicken tenders, burgers, and pizza at a $10 – $15 price point.
See the Nugget: Yes, there is an actual gold nugget on display at Golden Nugget. Kind of. While the second-largest chunk of gold ever discovered, known as the "Hand of Faith", is owned by the Golden Nugget, the one on display in Vegas is rumored to be a replica.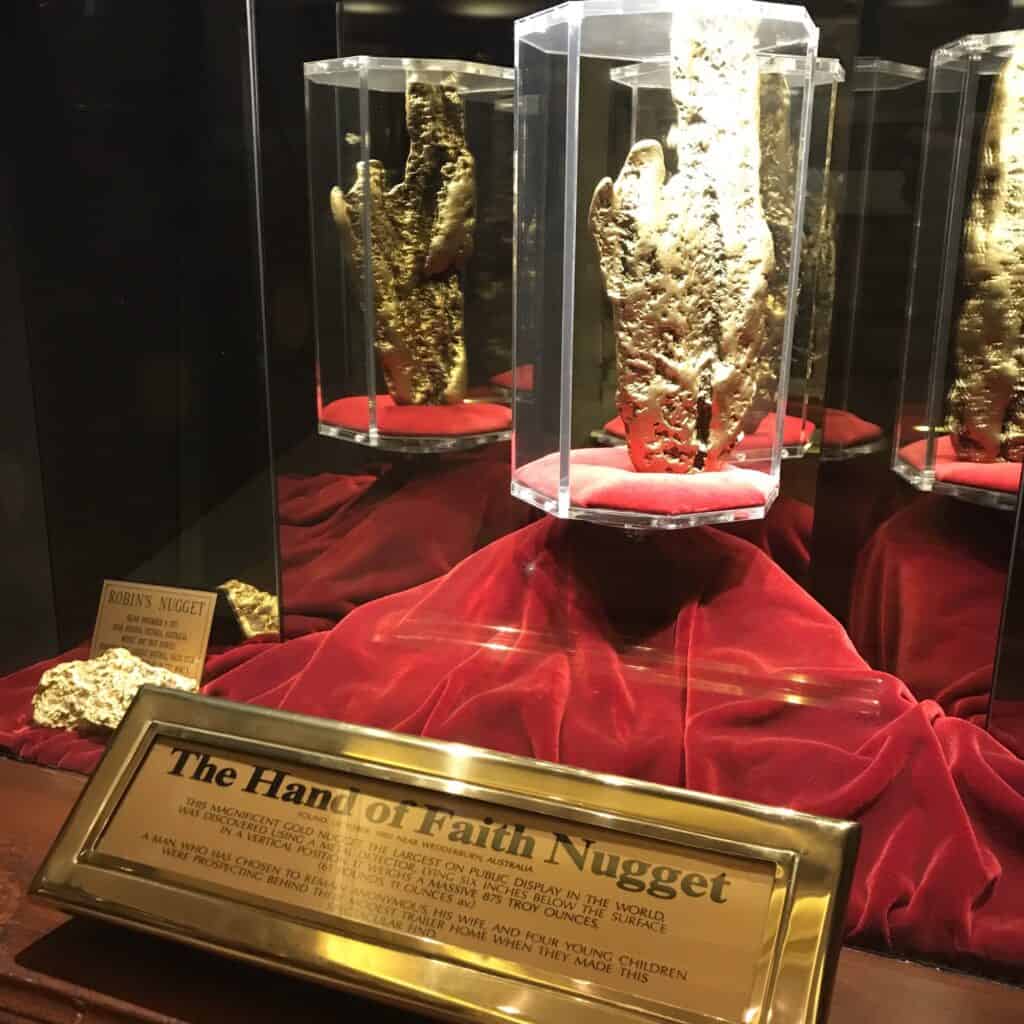 Ideas For Things To Do Near Golden Nugget
Given Golden Nugget's location, there are numerous things to do nearby. We recommend checking out the Neon Museum, Mob Museum, the Slotzilla Zipline, and free live entertainment offered on the 3 Fremont Street Experience stages.
If you're a slot player, jump next door to 4 Queens to play the largest collection of Silver Strike slot games in Las Vegas. Silver Strike games dispense a collectible token specific to the casino property when the "Silver Strike" icon lands on the pay line.
In addition to 4 Queens, Plaza also offers Silver Strike games.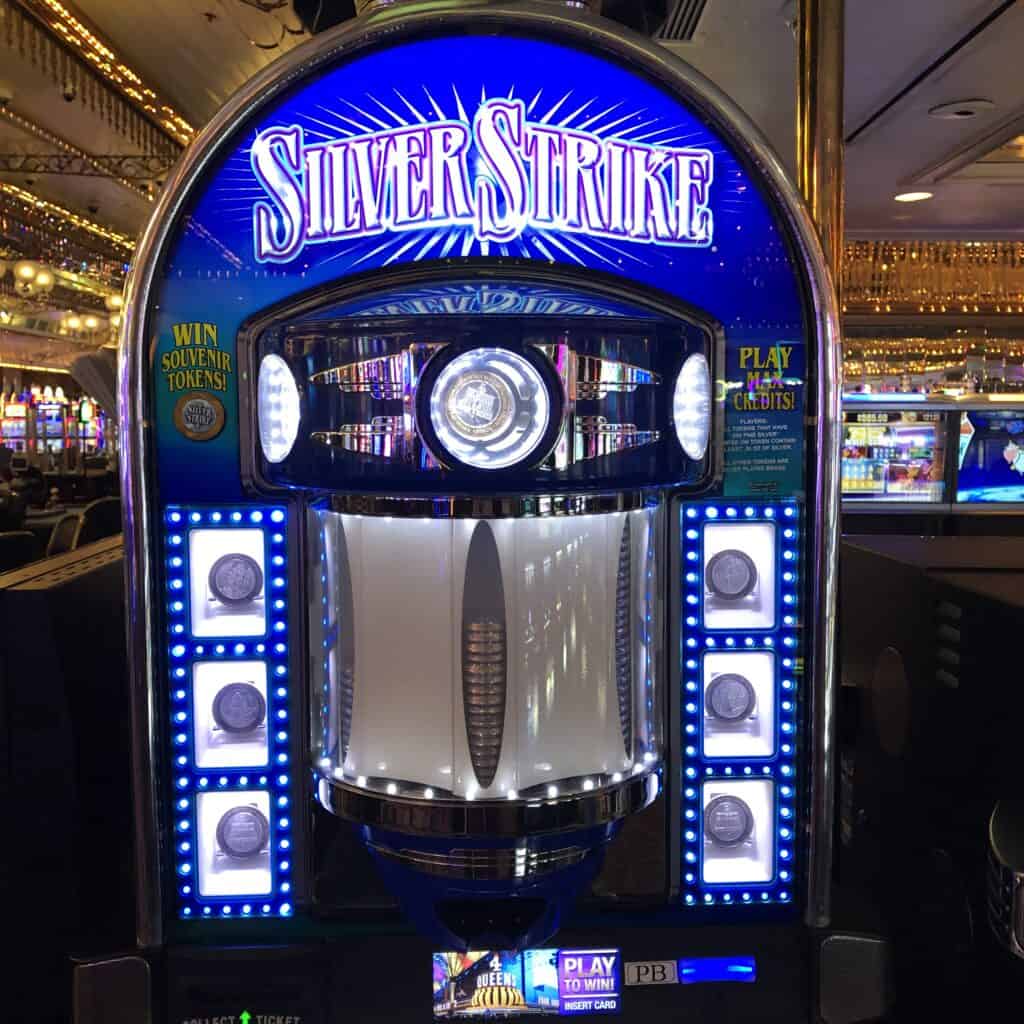 Are you a Vegas history geek like me? If so, check out these historic things to see on Fremont Street.
Hit up either The Laundry Room or The Underground which are among the growing number of Speakeasies in Las Vegas.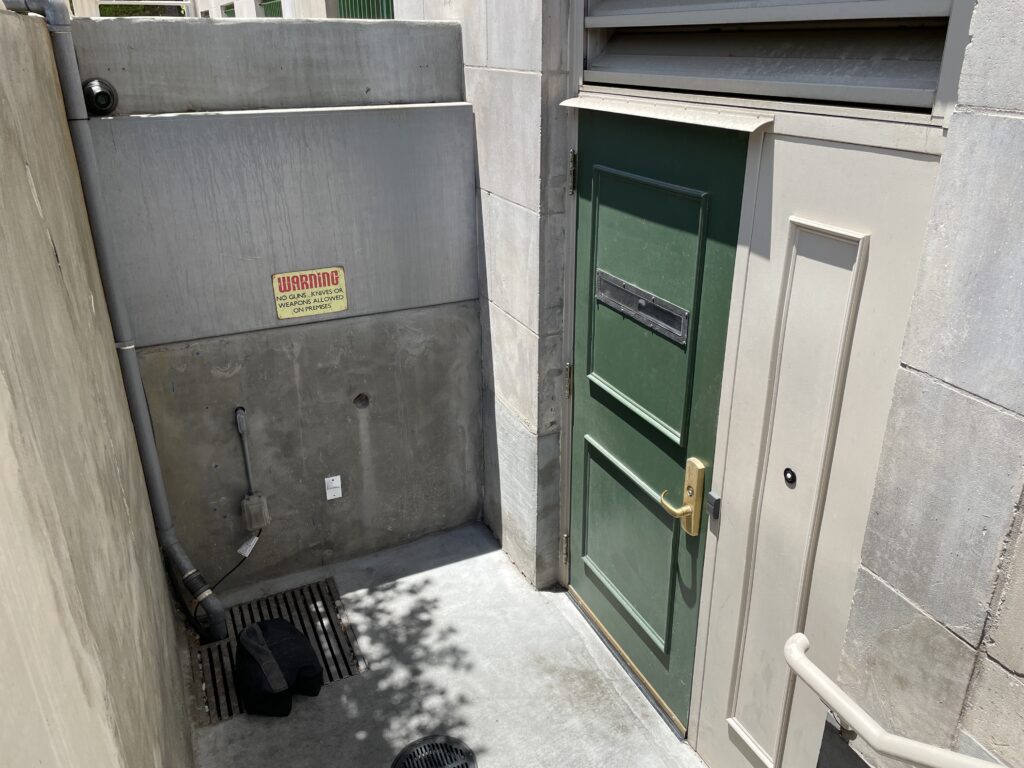 Golden Nugget's location means that the resort is surrounded by bars offering enticing drink deals, but you have to know where to look. Check out our updated list of downtown Las Vegas happy hours here.
We trust that you'll find plenty of things to do at Golden Nugget and nearby in downtown Las Vegas as there is a LOT. Hopefully, we were able to help you find a unique itinerary item or two to add to your list!
Related: Where to find cheap eats downtown Las Vegas.
Feature Image: ©kitleong/123RF.COM