Plaza opened in 1971 and at the time was the largest casino on Earth. While no longer the largest, Plaza serves as the iconic bookend to the Fremont Street Experience downtown. In 2010, Plaza underwent a $35 million renovation project to morph it into the property it is today. Featured in numerous movies set in Vegas like "Casino", "Diamonds are Forever", "Back to the Future", and "Pay it Forward" among others, Plaza has achieved immortality.
Below, we'll dive into some of our favorite things to do at Plaza Las Vegas, and nearby. Among our favorite activities though is gambling, as Plaza offers unique games and value.
See Also: What items should you add to your Las Vegas packing list? We have some suggestions.
Things To Do at Plaza Las Vegas
Play Roulette: One of the few remaining bastions of value, Plaza recently installed and operates an affordable single zero roulette wheel, commonly at a $10 minimum bet. Impressive, considering most casinos are diluting player odds by adding a 3rd zero.
Play Video Poker: Plaza offers advantageous video poker pay tables when compared to peer casinos on Fremont Street, and certainly on the Strip where player odds are often much worse. Grab a seat at the Omaha Bar and Lounge and chase progressive jackpots as the drinks flow. Nothing better.
Silver Strike Slot Games: While we aren't avid slot players, we always drop $20 into one of Plaza's 2 Silver Strike slot games located right in front of the cage. For those unfamiliar, Silver Strike slot machines dispense a collectible token when the "Silver Strike" logo lines up with the pay line. While they have a face value redeemable at the cashier cage, we can never bring ourselves to do so.
Laugh. Hard: The Comedy Works at the Plaza runs Thursday, Friday, and Saturday nights and features a rotating set of comics, which aids in keeping the show fresh and new. Tickets start at $20 but can be more depending on who the acts are that night. Comics performing have been seen on programs like "The Tonight Show" and networks like Comedy Central.
Rooftop Pool: Plaza's rooftop pool is open year-round and guests enjoy views of downtown in addition to the "Behind Closed Doors" mural by D*Face which is painted on the side of the casino facing the pool.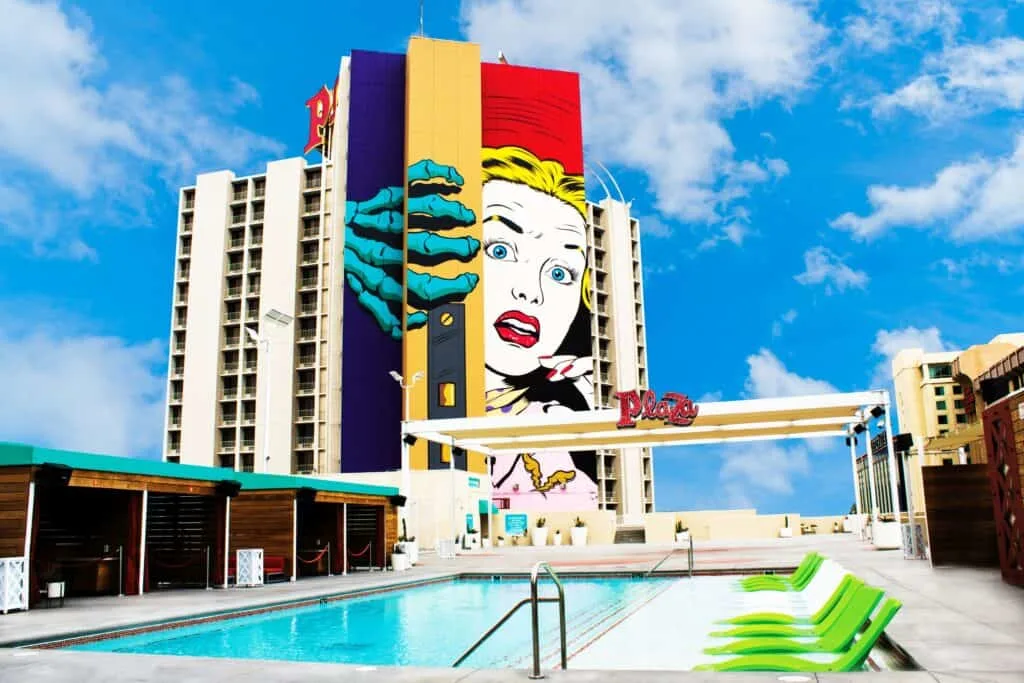 Play Pickleball: Among the more unique things to do at Plaza is the ability to play pickleball. Located next to the resort's rooftop pool deck, Plaza has 12 permanent pickleball courts and one championship court open daily. In addition to recreational play, Plaza hosts the Las Vegas Pickleball Open annually in the fall.
Play Keno: Although more common in downtown Las Vegas, live keno has almost completely disappeared from casinos on the Strip. Although not the most player-friendly game from an odds perspective, keno can be a fun way to pass time while making a relatively small bet with the dream of winning a substantial haul.
Eat a Great Steak: Lastly, if a good steak is what you seek, make reservations at Oscar's which is under Plaza's glass dome. Oscars has an authentic vintage Vegas vibe, stunning views of Fremont street, and one of the best steaks in Vegas.
While you may not expect it from a high-end steakhouse, Oscar's also offers one of the more unique happy hours on Fremont Street.
The brand new Circa, also across the street boasts the largest sportsbook in the world and a rooftop pool amphitheater.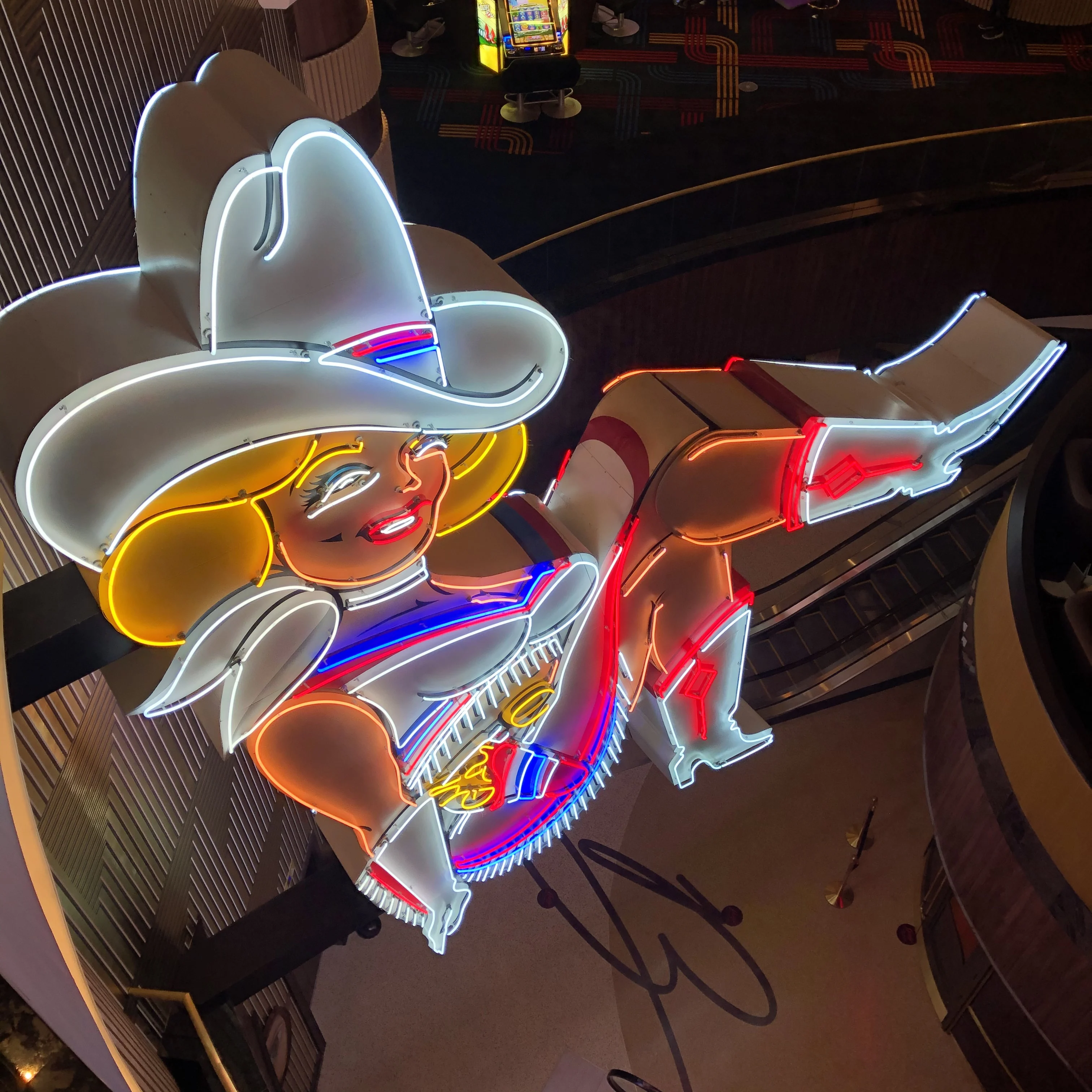 At Golden Nugget, we suggest swinging by The Tank, their swimming pool built around an aquarium stocked with tropical aquatic life including sharks. If you are feeling lucky, try your hand at poolside gaming.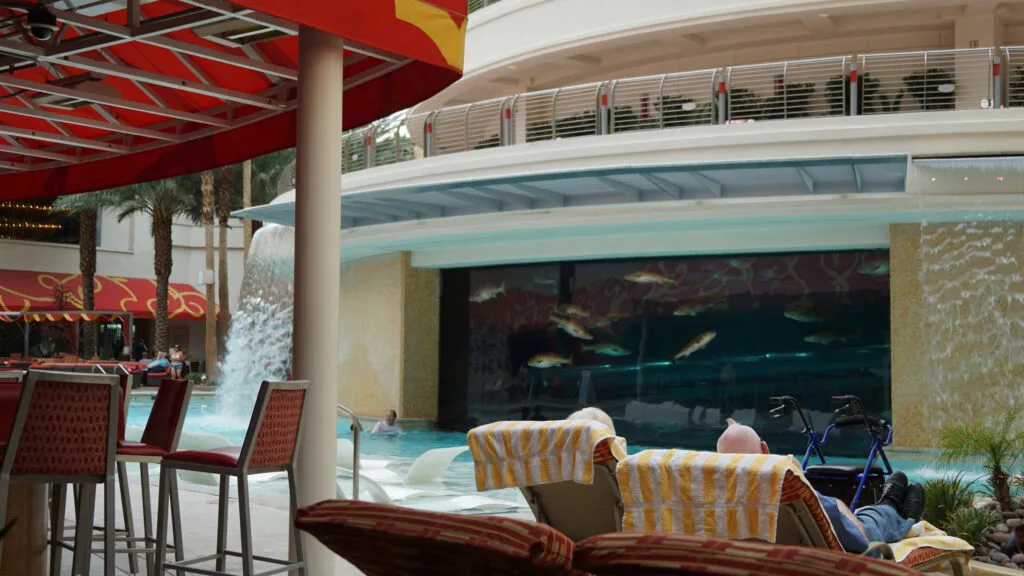 There are a ton of things to do at Plaza and nearby on Fremont Street. With that in mind, I've put together a compilation of things to do on Fremont Street besides gambling. Check it out, as you are sure to find an item or two that are itinerary-worthy!
See Also: Let us help you find the loosest slots in Vegas with data from the Nevada Gaming Commission.