Plaza opened in 1971 and at the time was the largest casino on Earth. While no longer the largest, Plaza still serves as the iconic bookend to the Fremont Street Experience downtown.
In 2010, Plaza underwent a $35 million renovation project to morph it into the property it is today.
Featured in numerous movies set in Vegas like "Casino", "Diamonds are Forever", "Back to the Future", and "Pay it Forward" among others, Plaza has achieved silver screen immortality.
Even after the 2010 renovation project, Plaza has done an amazing job of continually reinventing itself, adding new attractions while staying true to its value-focused gambling hall roots.
As one of my favorite properties in Vegas, I thought it'd be fun to run down some of the best things to do at Plaza.
Things To Do at Plaza Las Vegas
Play Roulette: One of the few remaining bastions of value, Plaza recently installed and operates an affordable single zero roulette wheel, commonly at a $10 minimum bet. Impressive, considering most casinos are diluting player odds by adding a 3rd zero.
Play Video Poker: Plaza offers advantageous video poker pay tables when compared to peer casinos on Fremont Street, and certainly on the Strip where player odds are often much worse. Grab a seat at the Omaha Bar and Lounge and chase progressive jackpots as the drinks flow. Nothing better.
See Live Music: A brand new venue to catch live music in Las Vegas, The Sand Dollar Lounge is open at Plaza and offers entertainment nightly. This new addition is sure to be a hot attraction.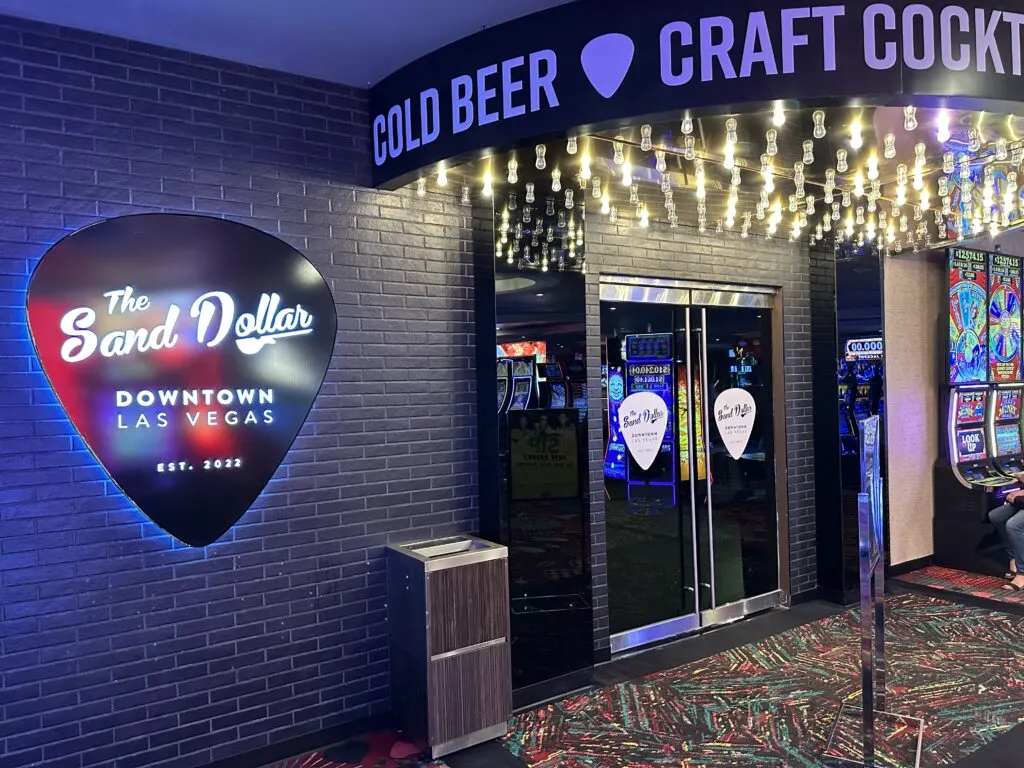 Silver Strike Slot Games: While I'm not an avid slot player, I always drop $20 into one of Plaza's 2 Silver Strike slot games located right in front of the cage. For those unfamiliar, Silver Strike slot machines dispense a collectible token when the "Silver Strike" logo lines up with the pay line. While they have a face value redeemable at the cashier cage, I can't bring myself to do so.
Laugh. Hard: The Comedy Works at the Plaza runs Thursday, Friday, and Saturday nights and features a rotating set of comics, which aids in keeping the show fresh and new. Tickets start at $20 but can be more depending on who the acts are that night. Comics performing have been seen on programs like "The Tonight Show" and networks like Comedy Central.
Rooftop Pool: Plaza's rooftop pool is open year-round and guests enjoy views of downtown in addition to the "Behind Closed Doors" mural by D*Face which is painted on the side of the casino facing the pool.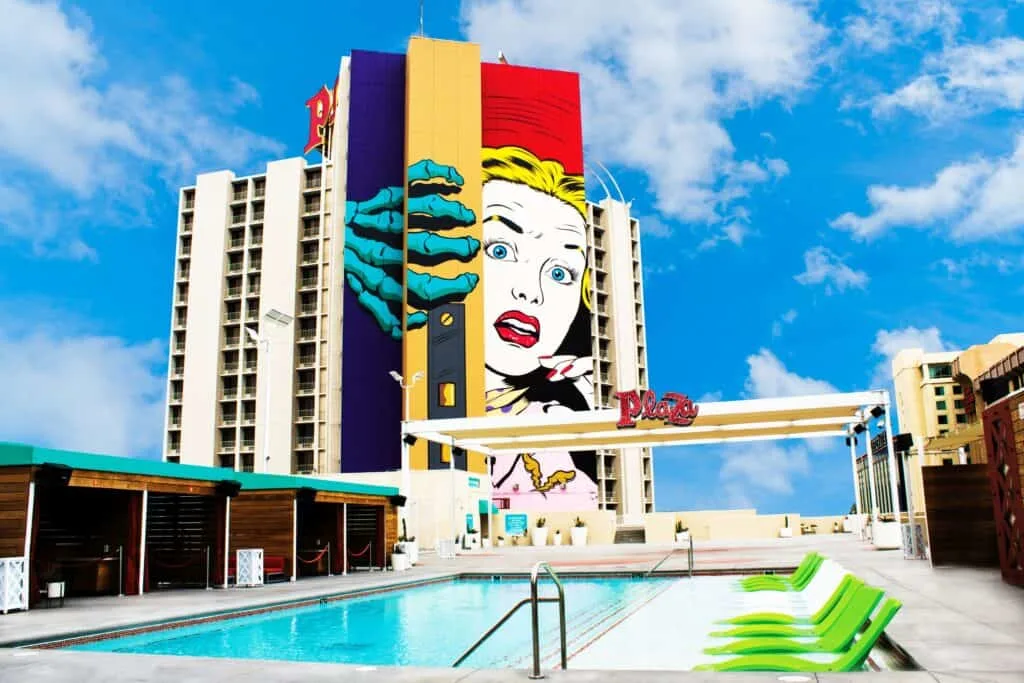 Play Pickleball: Among the more unique things to do at Plaza is the ability to play pickleball. Located next to the resort's rooftop pool deck, Plaza has 12 permanent pickleball courts and one championship court open daily. In addition to recreational play, Plaza hosts the Las Vegas Pickleball Open annually in the fall.
EAT: Plaza has a few unique options for meals. First, if looking for a quick slice, Pop Up Pizza is among the best in Vegas.
If you're like me, a huge breakfast is a perfect way to recover from the previous night's shenanigans, while also setting the base for a new day. If that sounds like you, check out Hash House a Go Go, which is known for its outlandish portion sizes.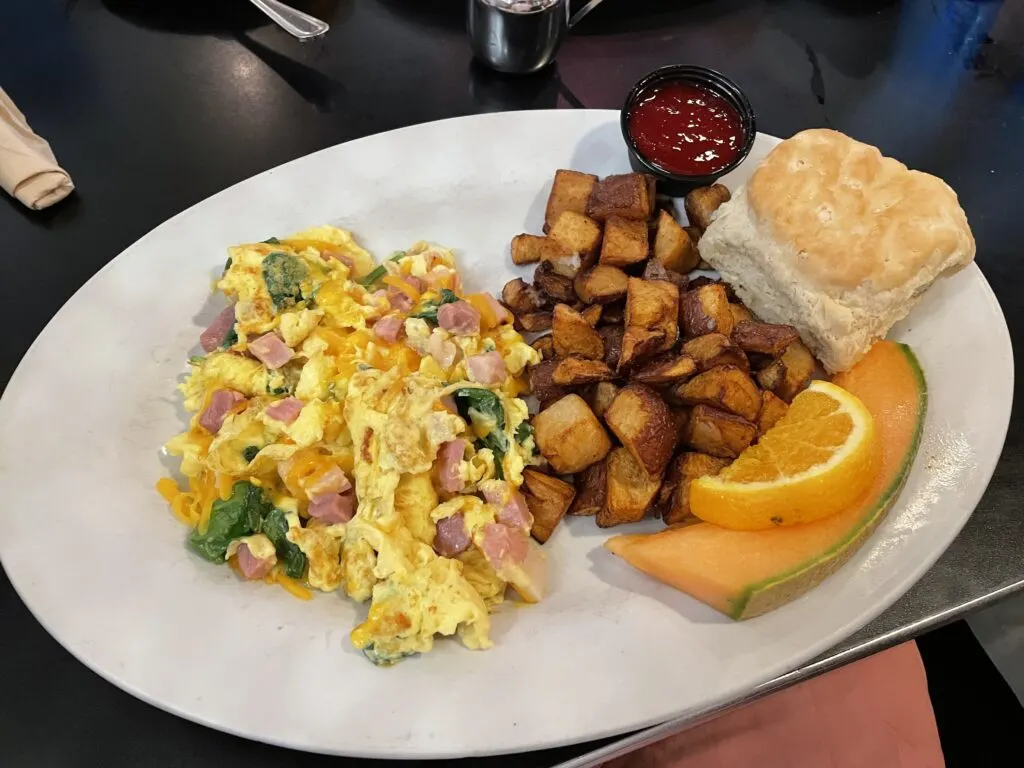 Play Bingo: Standing apart as the only place to play live bingo downtown Las Vegas, Plaza offers the game between 11 am – 9 pm daily with sessions starting on the odd hours. In addition to traditional bingo, Plaza's game also offers a number of unique progressive jackpot games.
Play Keno: Although more common in downtown Las Vegas, live keno has almost completely disappeared from casinos on the Strip. Although not the most player-friendly game from an odds perspective, keno can be a fun way to pass time while making a relatively small bet with the dream of winning a substantial haul.
Gamble Smoke-Free: Plaza is the ONLY casino downtown to offer a completely smoke-free gaming area.
The new Brian Christopher Slots area is physically separated from the rest of the gaming floor (where smoking is still allowed) and offers a solid selection of new slot games.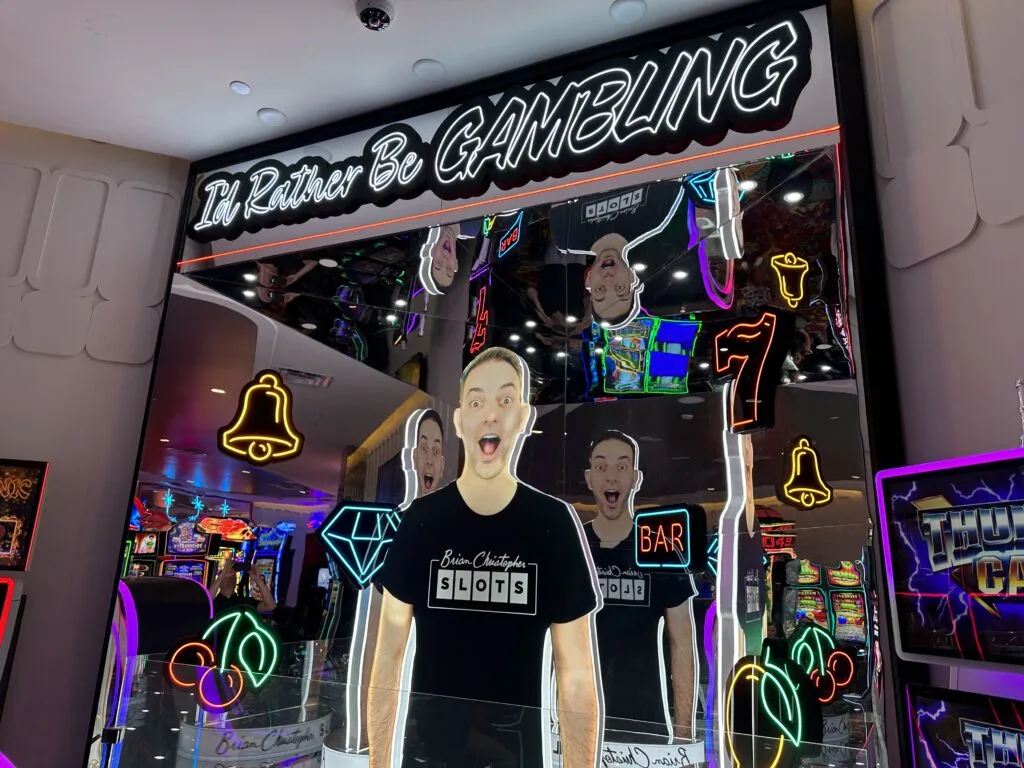 Grab an Outdoor Drink: Plaza's new Carousel Bar is open for business, situated underneath Oscar's dome.
Although it was momentarily in doubt, the bar offers complimentary craft cocktails to those playing bar-top video poker.
Eat a Great Steak: Lastly, if a good steak is what you seek, make reservations at Oscar's which is under Plaza's glass dome. Oscars has an authentic vintage Vegas vibe, stunning views of Fremont street, and one of the best steaks in Vegas.
While you may not expect it from a high-end steakhouse, Oscar's also offers one of the more unique happy hours on Fremont Street.
I recently stopped in to enjoy Oscar's new outdoor seating area and found the prime rib to be worth the $50 cash outlay. Wow.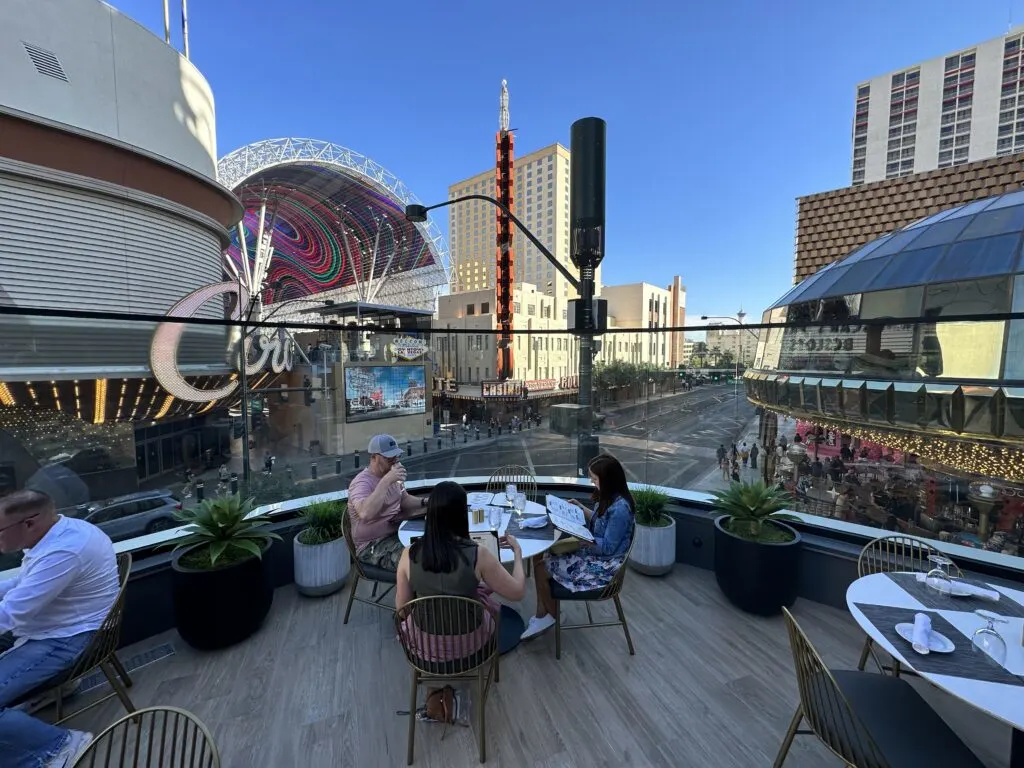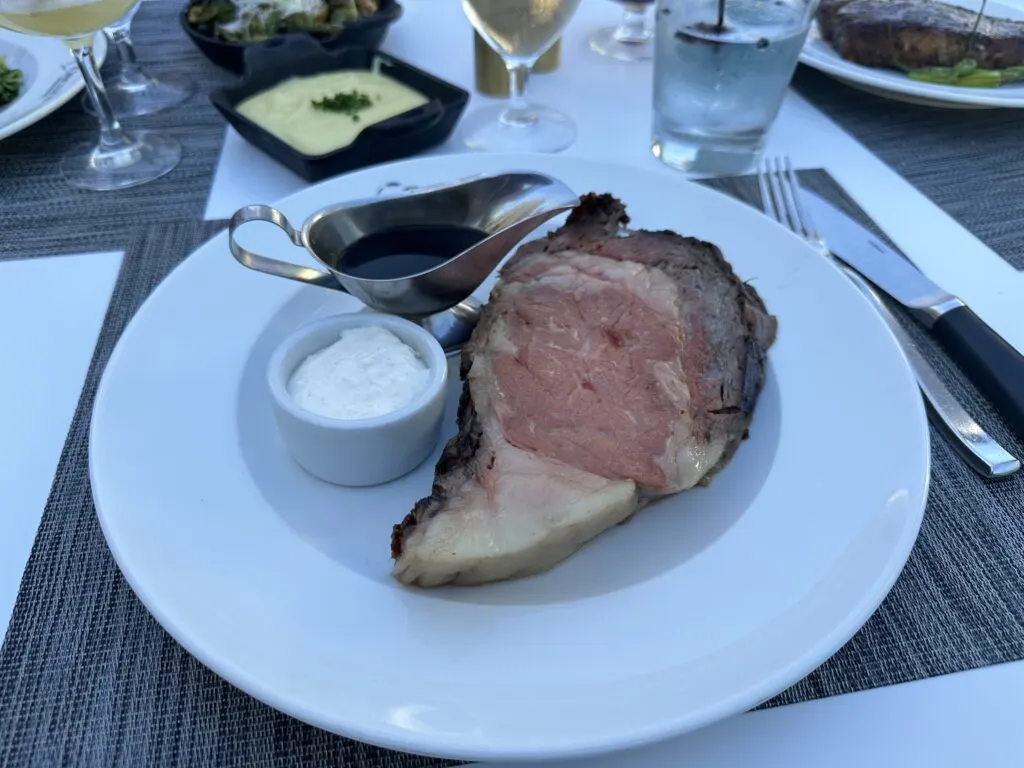 Things To Do Near Plaza Las Vegas
Given Plaza's location in the heart of downtown Las Vegas, there are endless things to do nearby.
I suggest checking out the antique collection at Main Street Station which includes a chunk of the Berlin Wall, Winston Churchill's snooker table, and so much more.
On the topic of historic stuff, Golden Gate is one of the most historic structures in Las Vegas and allows guests to see some of the building's historic features like this window to a wall constructed in 1906.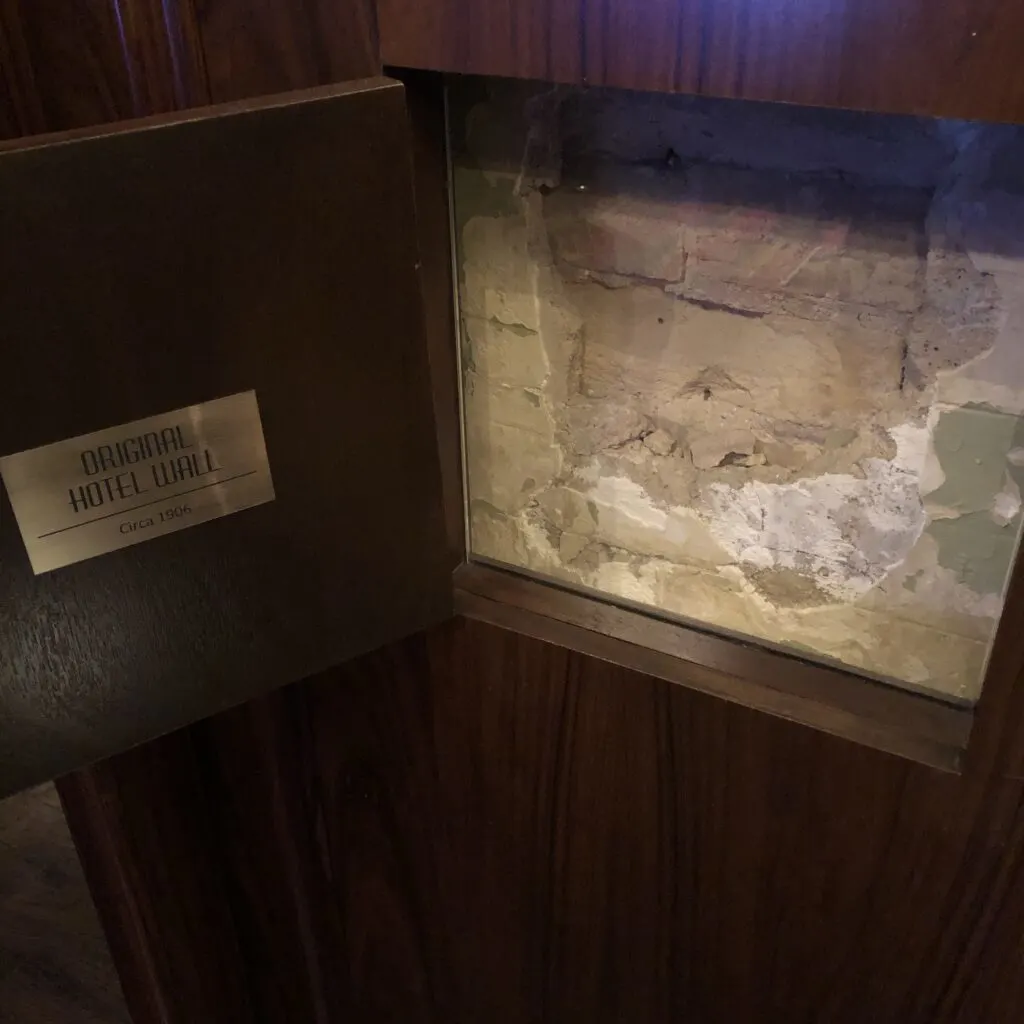 The brand new Circa, also across the street boasts the largest sportsbook in the world and a rooftop pool amphitheater.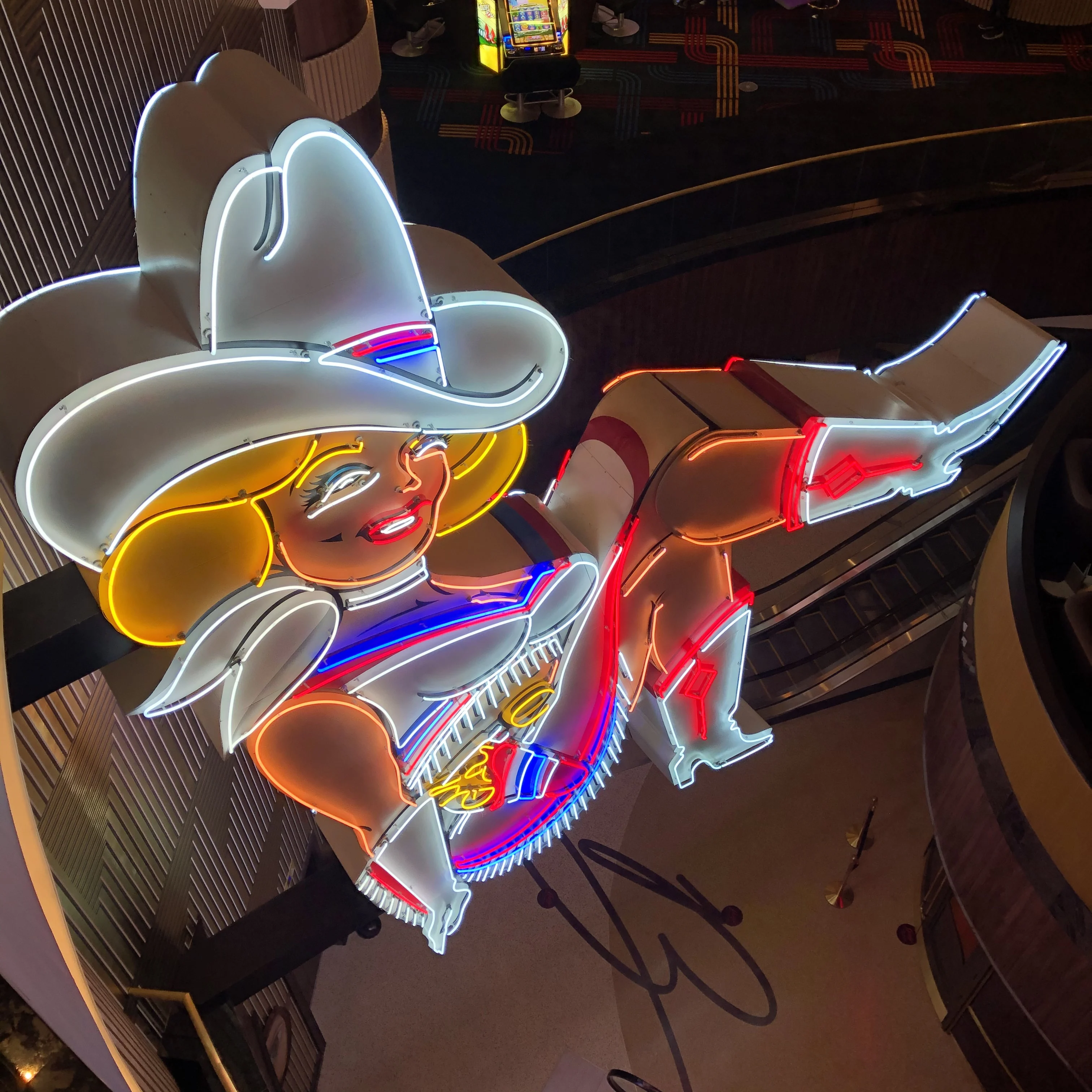 Ride SlotZilla: The SlotZilla Zipline is immensely popular, and the upper Zoomline sends riders flying "superhero style" 5 city blocks at heights of up to 11 stories. I recently confronted my crippling fear of heights to ride SlotZilla and can confirm – It's awesome.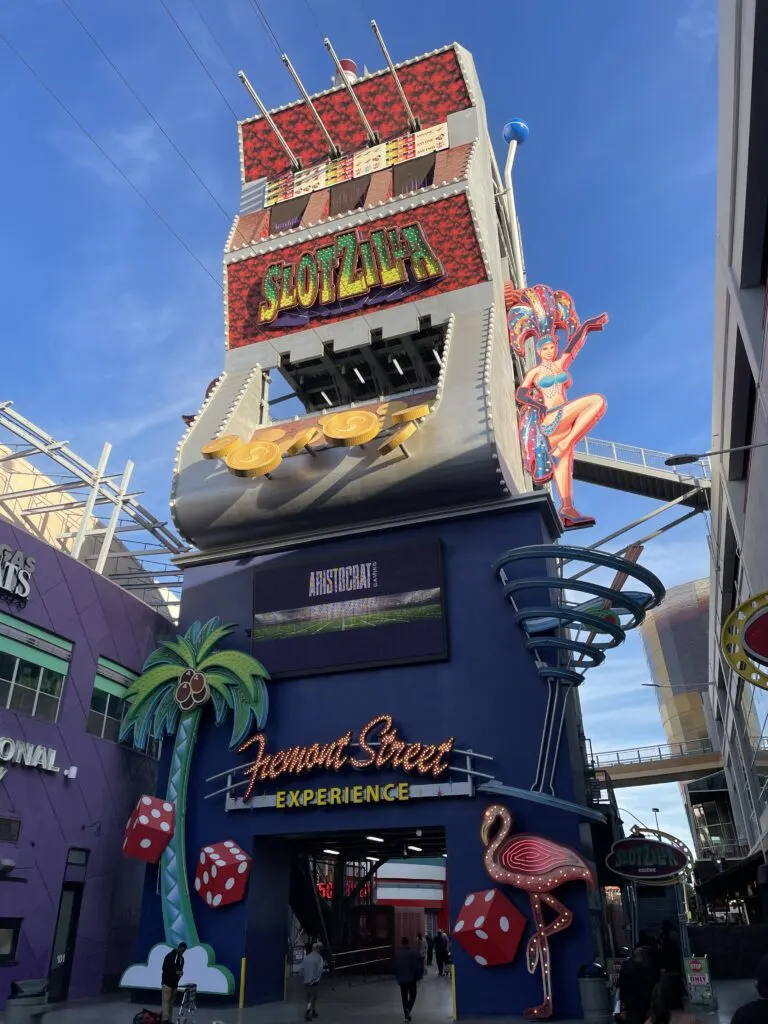 At Golden Nugget, I suggest swinging by The Tank, their swimming pool built around an aquarium stocked with tropical aquatic life including sharks. If you are feeling lucky, try your hand at poolside gaming.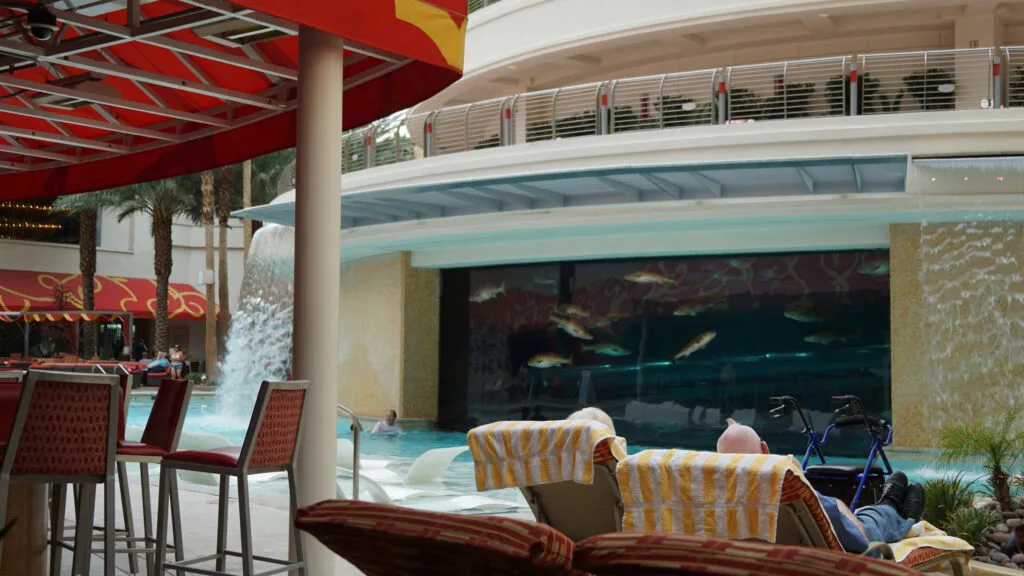 There are a ton of things to do at Plaza and nearby on Fremont Street. With that in mind, I've put together a compilation of things to do on Fremont Street besides gambling. Check it out, as you are sure to find an item or two that are itinerary-worthy!
See Also: Let us help you find the loosest slots in Vegas with data from the Nevada Gaming Commission.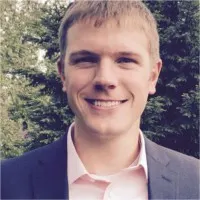 I'm a former software salesman turned Vegas aficionado. While the craps table is my preferred habitat, I pull myself away to explore new attractions, shows, restaurants, and outdoor activities around Las Vegas with the intent of sharing my experiences.
Ultimately, I just want to help folks plan a better trip and save a few bucks in the process.