If you're anything like me, you spend the majority of your time in Las Vegas on the Strip or Downtown, dining, drinking, and gambling. While Vegas is, and always will be a gambling town, a whopping 92% of visitors stated their primary reason for visiting as something other than gambling in a 2021 visitor profile survey conducted by the LVCVA.
For those looking to escape "typical Vegas" and the omnipresent dinging of slot machines, the Arts District could be an appealing option. There, you'll find numerous opportunities to shop, dine, and drink.
Located just south of Fremont Street, the Las Vegas Arts District is a diamond in the rough frequently overlooked by tourists. Below, I'll dive into how to get to the Arts District and what types of activities are available.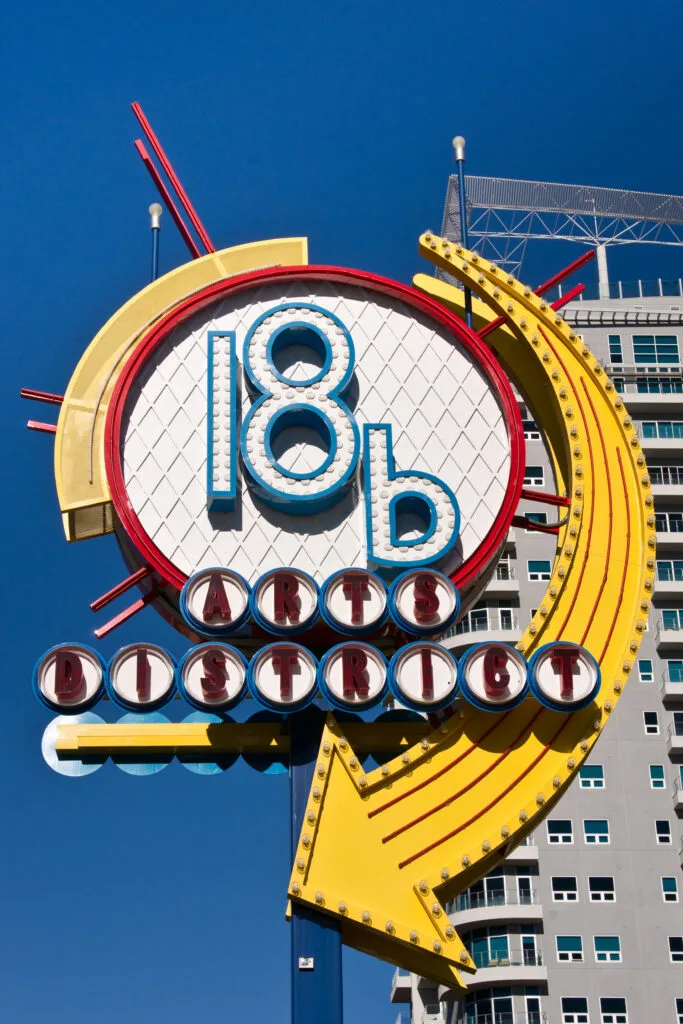 How to get to the Las Vegas Arts District From Fremont Street or The Strip
The Arts District is about a mile south of the Fremont Street Experience and is walkable in favorable weather conditions, although you would want to plan for a 20-30 minute stroll.
I don't recommend walking to the Arts District from the Las Vegas Strip.
Rideshare options like Uber/Lyft will run about $10 – $15 from center Strip properties and $8 – $13 from Fremont Street.
If you're on Fremont Street already, the best, and cheapest way, to get to the Arts District is the FREE Downtown Loop shuttle.
Running from Sunday – Thursday from 11 am – 6 pm and Friday – Saturday from 3 pm – 10 pm, the Downtown loop picks up at Circa, the Mob Museum, Fremont Street Experience, and Fremont East and drops you off in the Arts District.
When I say free, I mean it. The driver couldn't even accept my attempted tip.
What is there to do in the Las Vegas Arts District?
Enjoy a Craft Brew
The Las Vegas Arts District is home to a vibrant craft beer scene. Breweries like Hop Nuts, CraftHaus, HUDL Brewing, and Able Baker Brewing. In addition to craft beer options, the Arts District is home to numerous other worthwhile bars.
If you prefer stimulants to depressants, the Arts District is also home to a number of unique coffee joints like Vesta Coffee Roasters, and Makers & Finders Coffee. Grab a cup, sit outdoors, and enjoy the day.
Get a $10 Tattoo
Koolsville in the Arts District ranks as one of the more unique tattoo shops in Vegas, offering a selection of $10 tattoos. Yea, they're basic and small, but a $10 tat could be the perfect permanent souvenir.
Visit the Burlesque Hall of Fame
It doesn't get more Vegas than visiting a museum dedicated to the art and history of burlesque shows, which have been a staple of the entertainment scene in Sin City for decades.
Visitors will learn the history of burlesque, which dates back to the late 1800s, and be able to see artifacts, costumes, posters, art, and more.
Plan your museum visit, then hit up one of these live burlesque shows in Vegas!
Sing Karaoke
Ninja Karaoke is found within the Las Vegas Arts District and uniquely offers a number of themed rooms that can be rented out by groups of between 6 and 40 people. Themes include sumo wrestling, Little Tokyo, anime, and a ninja dojo room among others.
Shop for Something Unique
While I'm not a big shopper per se, exploring the shops easily ranks among my favorite things to do in the Arts District. Packed with shopping options to include antiques, crafts, and art galleries, the Arts District WILL have a shopping option you find to be interesting.
For those into Vegas history, there's an entire historic Las Vegas casino artifact section at the Antique Alley Mall. There, I found old Video Poker machine pay table inserts, casino chips, slot buckets, ashtrays, and matchbooks from long-gone properties like Maxim, Desert Inn, Marina, and Holiday Casino, among others.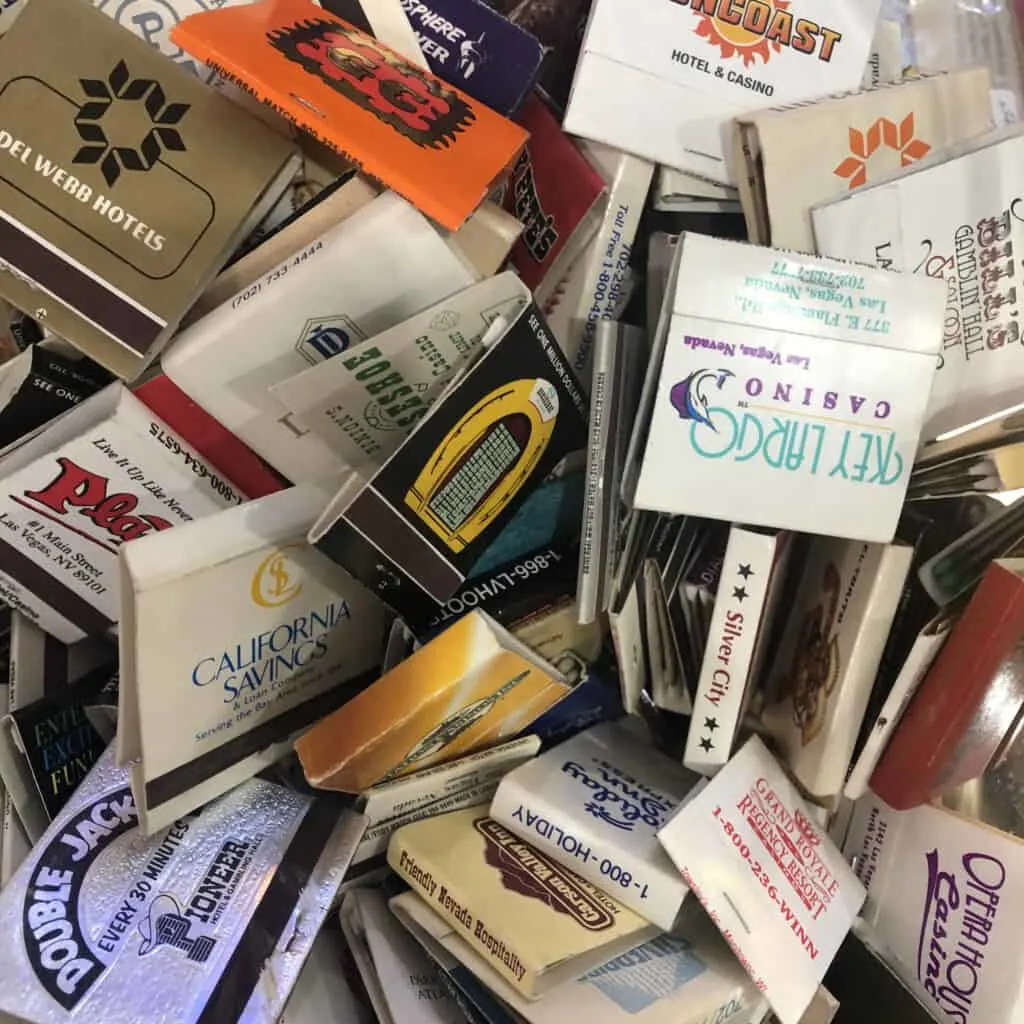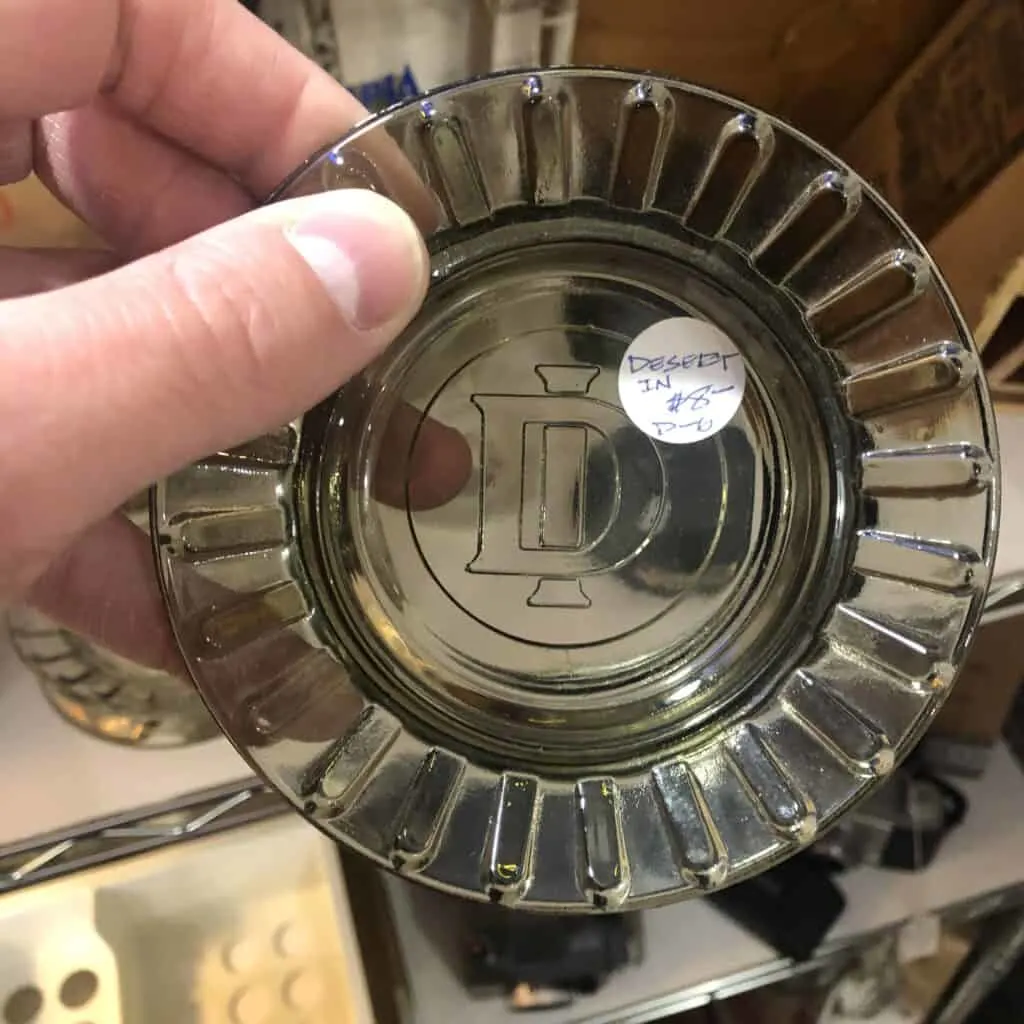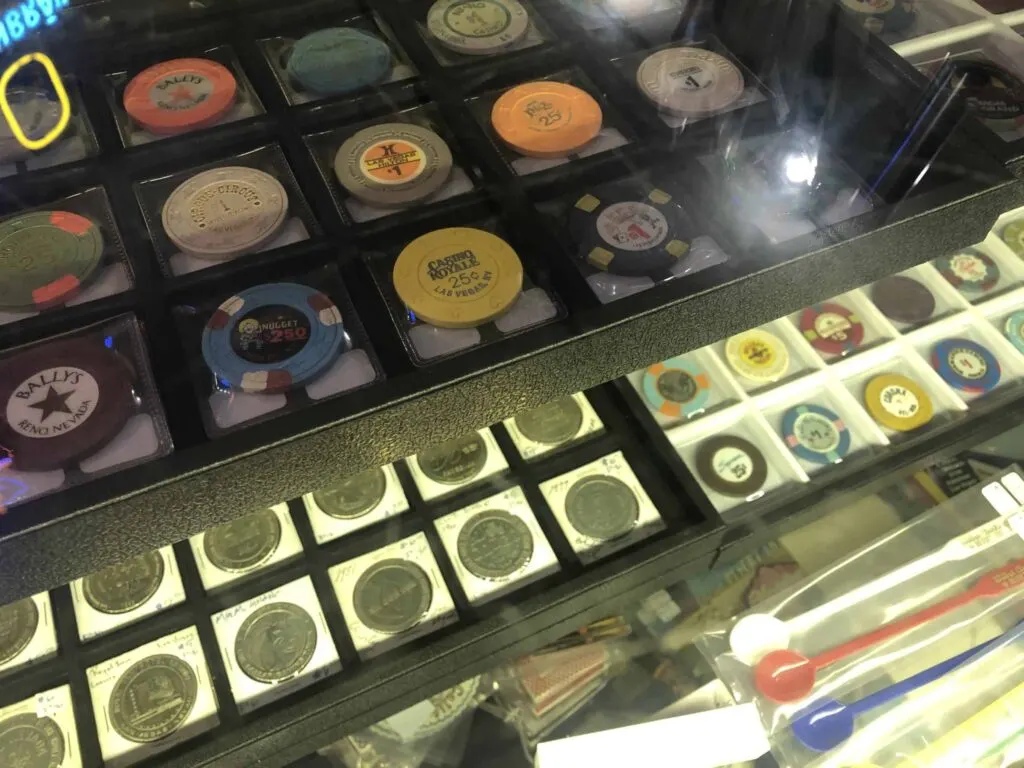 On the topic of vintage Vegas memorabilia, Spinetti's Gaming is chock-full of historic casino artifacts.
I recently snagged the slot token encased in concrete below, which was recovered from the foundation of the New Frontier Hotel & Casino during the demolition process.
I also stumbled across a shop dedicated exclusively to "man cave" items and Nightmare Toys, which deals in spooky action figures, props, home decor, clothing, and masks.
The shopping scene is almost best described as a series of museums and galleries guaranteed to captivate, selling unique items found nowhere else in Las Vegas.
Preview Thursday / First Friday
The first Friday of every month, the Las Vegas Arts District hosts a popular block party in which artists, food vendors, and musicians line the streets to display and sell their products.
The event has become so popular that it typically draws upwards of 15,000 people. Get more info on upcoming events in the Arts District here.
If you want a less stressful environment to check out and purchase art, stop by the Arts District the night before First Friday for Preview Thursday which serves as an opportunity for buyers to shop while avoiding the crowds.
See a Drag Brunch Show
The Garden offers drag brunch shows at both 11 am and 2 pm on Saturdays & Sundays.
The show boasts "Bottomless cocktails, Delicious Food, and Sickening Queens" for as little as $80 per person.
As an added bonus, it's settled science that bottomless mimosas are the best hangover remedy on the market.
The rotating cast of Queens starring in the show are selected from the popular RuPaul's Drag Race, which ranks among the most popular drag shows on the Strip, calling Flamingo home.
Peruse the Murals
As you stroll through the restaurants, bars, and shops that comprise the neighborhood, it's impossible to miss the numerous murals and artistic displays on the buildings.
I added pictures of some of my favorite murals in the Las Vegas Arts District below!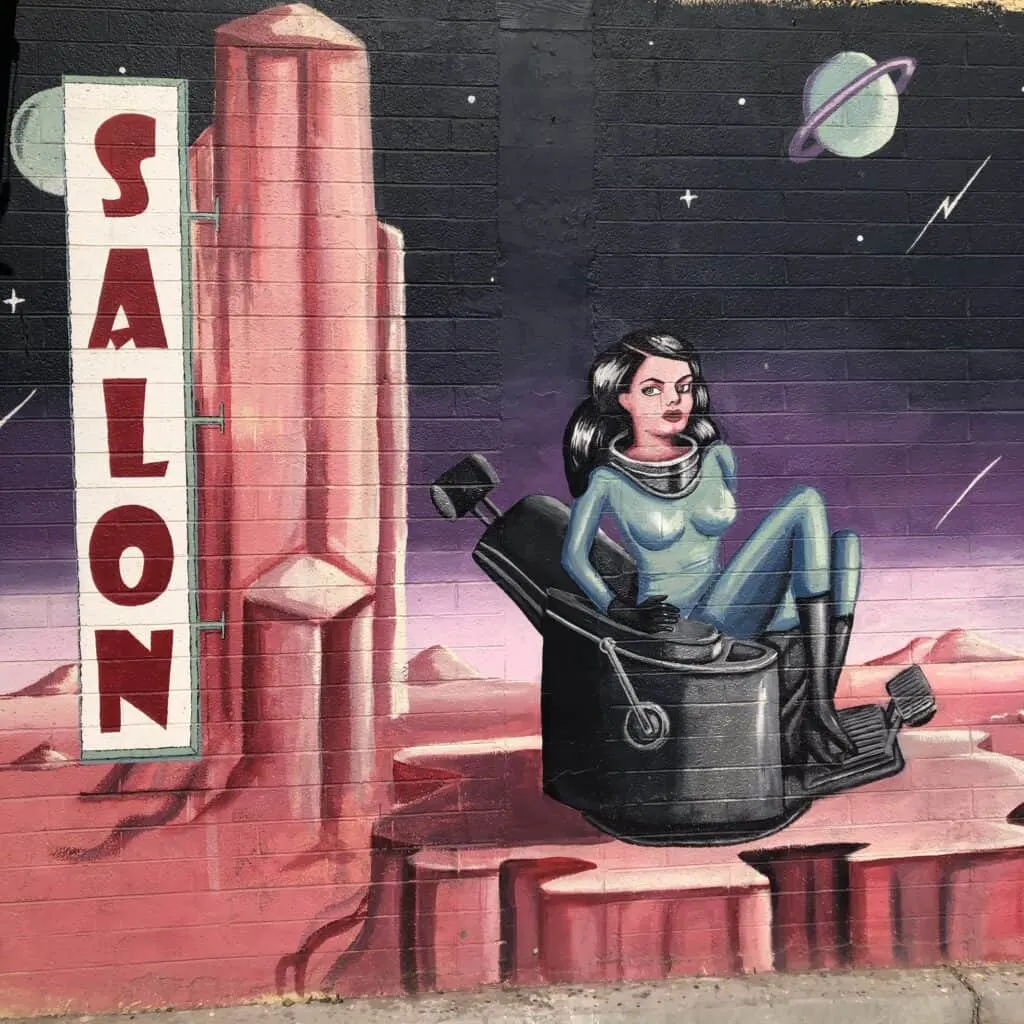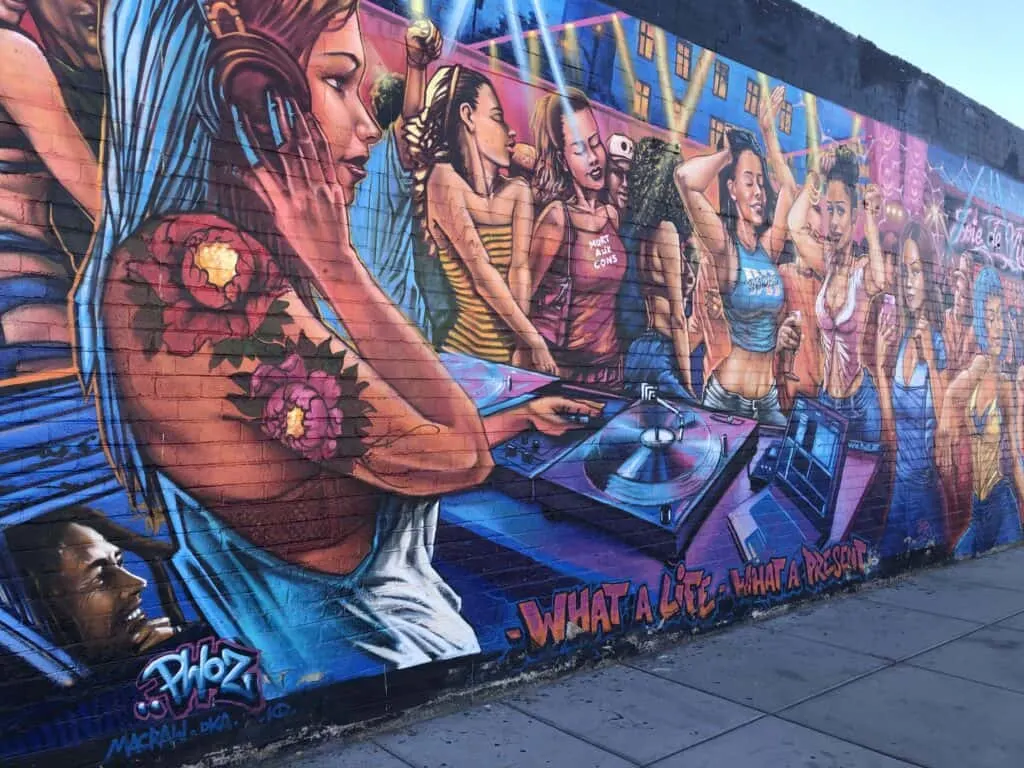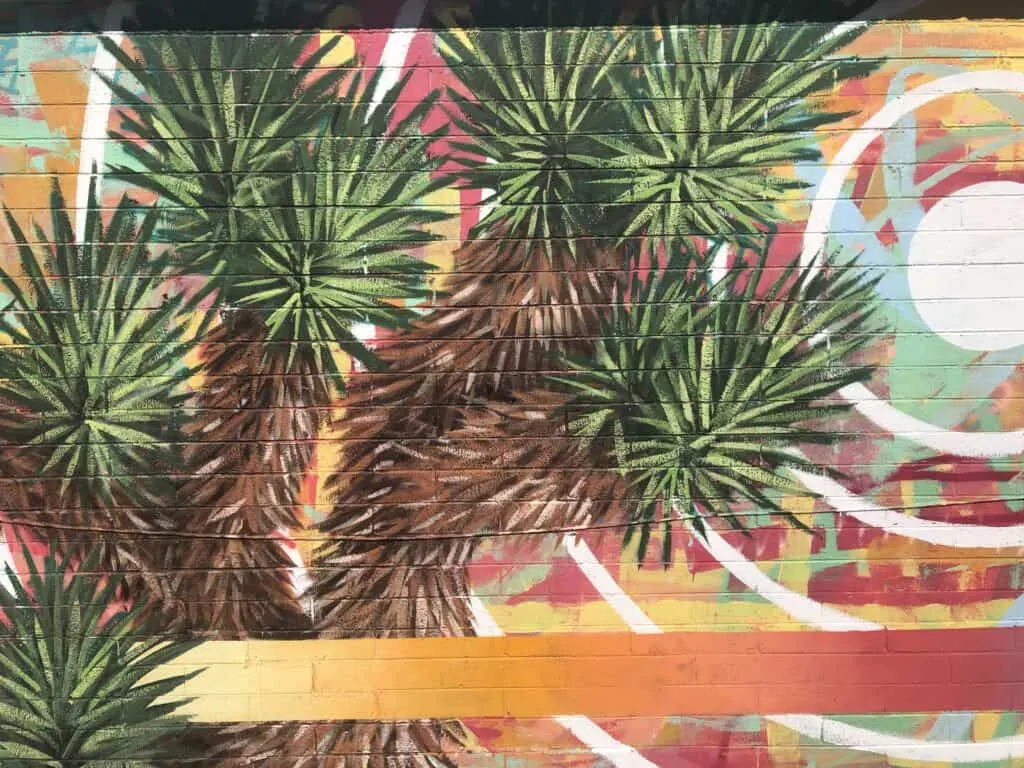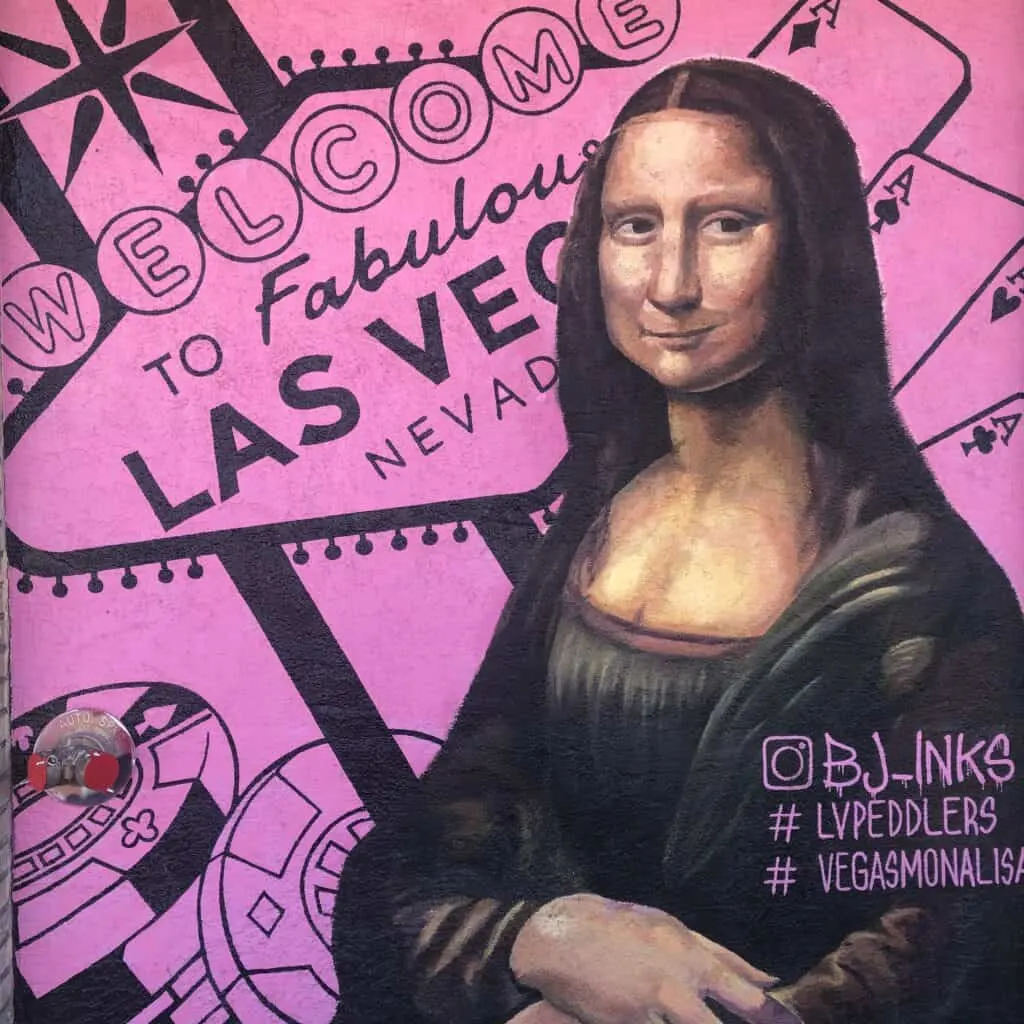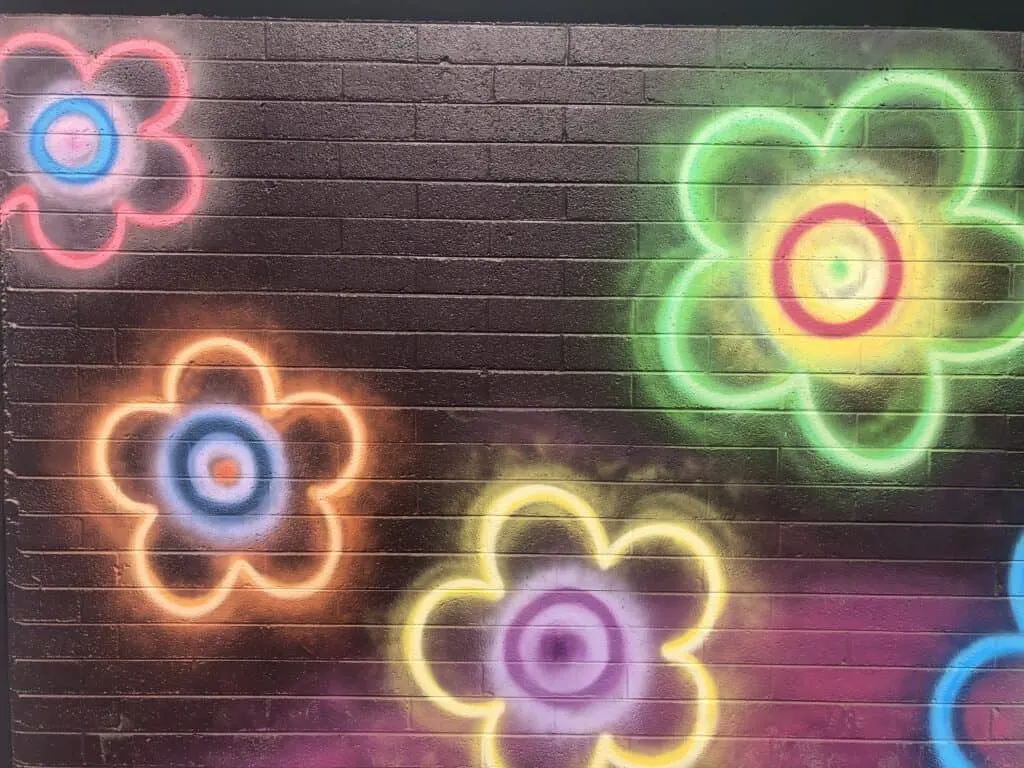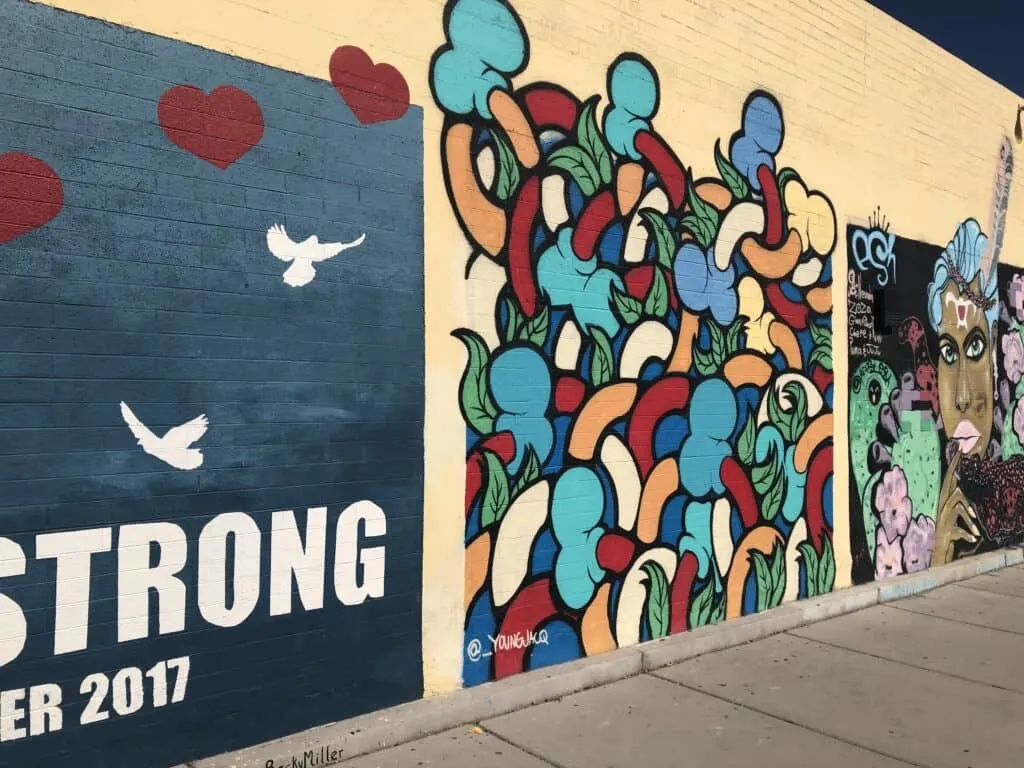 Is the Las Vegas Arts District Worth a Visit?
While I never previously prioritized visiting the Arts District, the area provides a nice contrast to the Strip and Fremont Street – Not a casino in sight, with what I'd describe as a more "neighborhood" or "commercial" vibe.
My recommendation would be to stop by late afternoon to shop, grab a couple of drinks, and have dinner before heading back to a tourist center to get your gamble on.
Simply put, there's a ton of things to do in the Arts District.
For those that have grown tired of the dinging of slot machines, cigarette smoke, or just need a break from gambling, the Arts District could be the perfect thing to do!
See Also: Check out these other things to do besides gambling in Las Vegas.
I'm a former software salesman turned Vegas aficionado. While the craps table is my preferred habitat, I pull myself away to explore new attractions, shows, restaurants, and outdoor activities around Las Vegas with the intent of sharing my experiences.
Ultimately, I just want to help folks plan a better trip and save a few bucks in the process.