Fresh off of a $100 million renovation project which touched nearly all aspects of the resort, from guest rooms to the gaming floor, STRAT is looking reinvigorated. As part of the overhaul, the property was re-branded from Stratosphere to The STRAT, which is what most referred to it as for years anyway.
Additionally, STRAT's iconic tower was re-branded and is now known as the SkyPod. Weird, but I'll go with it.
While the property sits in a somewhat isolated position without neighbors at the north end of the Las Vegas Strip, I always make an effort to stop in as there are plenty of unique things to do at The STRAT.
Related: Activities for kids in Las Vegas – A complete breakdown!
Things To Do at STRAT Las Vegas
Observation Deck and Thrill Rides: Yes, the views from the observation deck on The STRAT's 1,149-foot tall tower are stunning and can't be missed, but the real draw, in my opinion, are the thrill rides.
The rides, which either dangle you off the edge (Insanity and X-Scream) of the tower, or shoot you straight up in the air (Big Shot) are not only a lot of fun, but inexpensive.
The SkyPod observation deck costs around $23 to access, and adding a ride is only a few dollars more when booking in advance with Vegas.com.
While both Insanity and X-Scream (the ones that dangle riders off the edge) are exhilarating and terrifying, neither are overly fast or physically demanding. They're a great fit for all ages and make for a GREAT memory.
If you plan to visit STRAT's SkyPod, ensure you book tickets in advance as they're more expensive if you buy in person at the box office. I learned this lesson the hard way recently.
Related: See my recent Review of the STRAT observation deck and rides.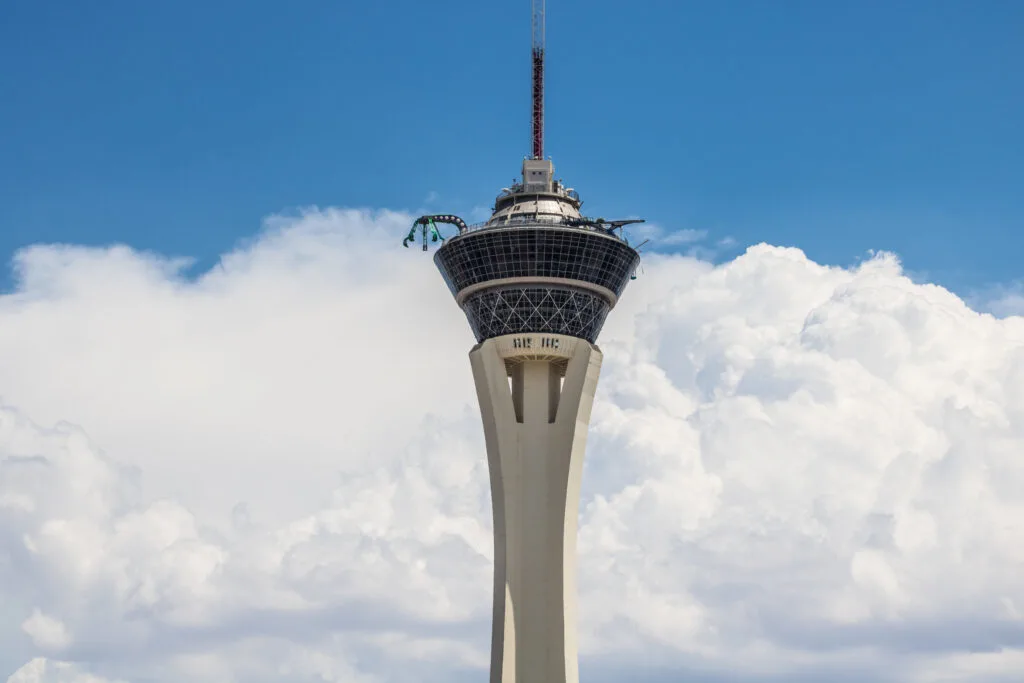 Eat at Top of the World Steakhouse: A perfect date night, he or she will be in awe at the view from 800 feet above the Strip below. Adding to the allure is the rotating floor which takes 80 minutes to complete a full rotation.
Top of the World's menu has been revamped following the property's recent renovation and re-branding project. A great meal with an unbelievable view.
Related: More Las Vegas date night ideas!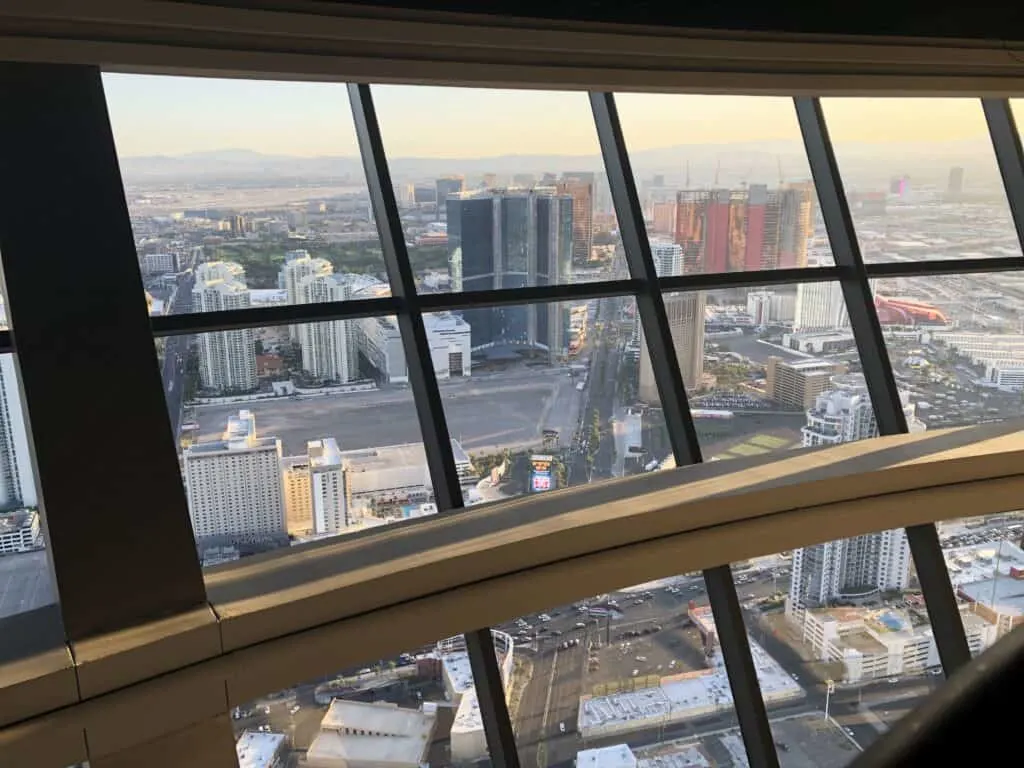 See a Magic Show: You may know him from America's Got Talent, but Xavier Mortimer has taken his show to STRAT. Traveling with your family? The Dream Maker specializes in comedy and illusions appropriate for audiences of all ages.
Tickets can be purchased in advance here: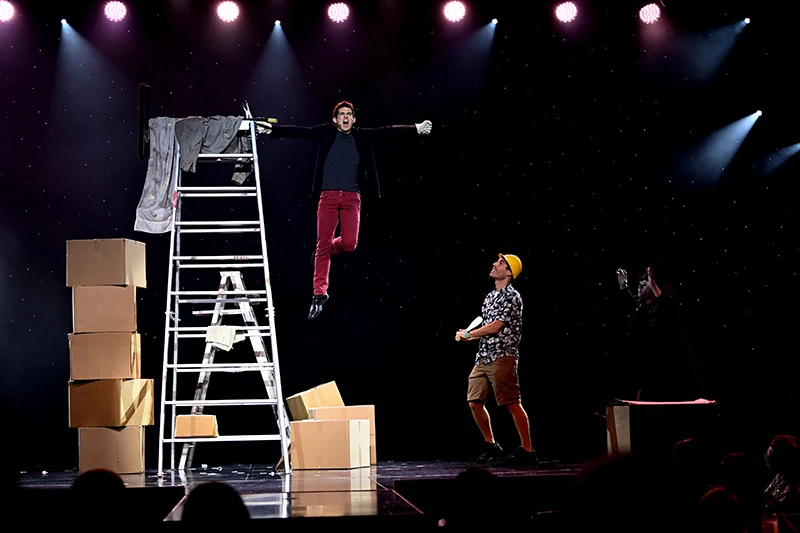 Take Advantage of Nearby Photo Ops: The city of Las Vegas has constructed a pair or arches that straddle the Las Vegas Strip with a sign hanging from it that says "City of Las Vegas".
Located right outside the resort's front door, a quick photo with the new gateway should make for a fun thing to do near STRAT.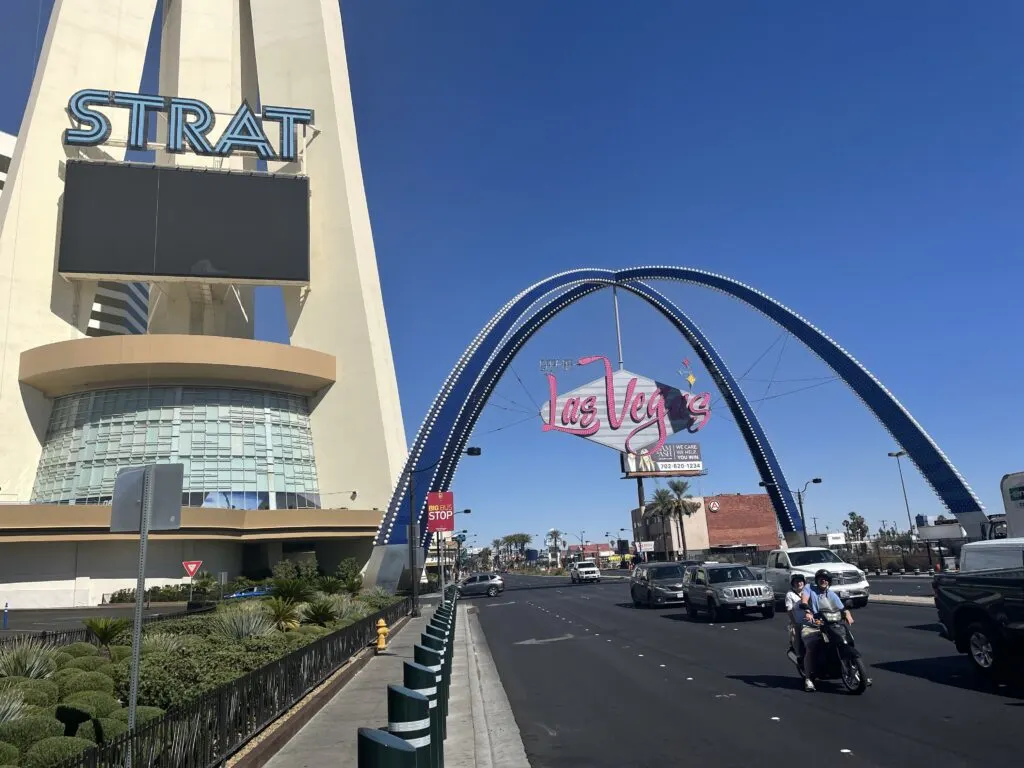 Just north of STRAT on Las Vegas Blvd. is another photo opportunity. This one features large dice, chip stacks, and 2 vintage Las Vegas showgirls which are a whopping 50 feet tall.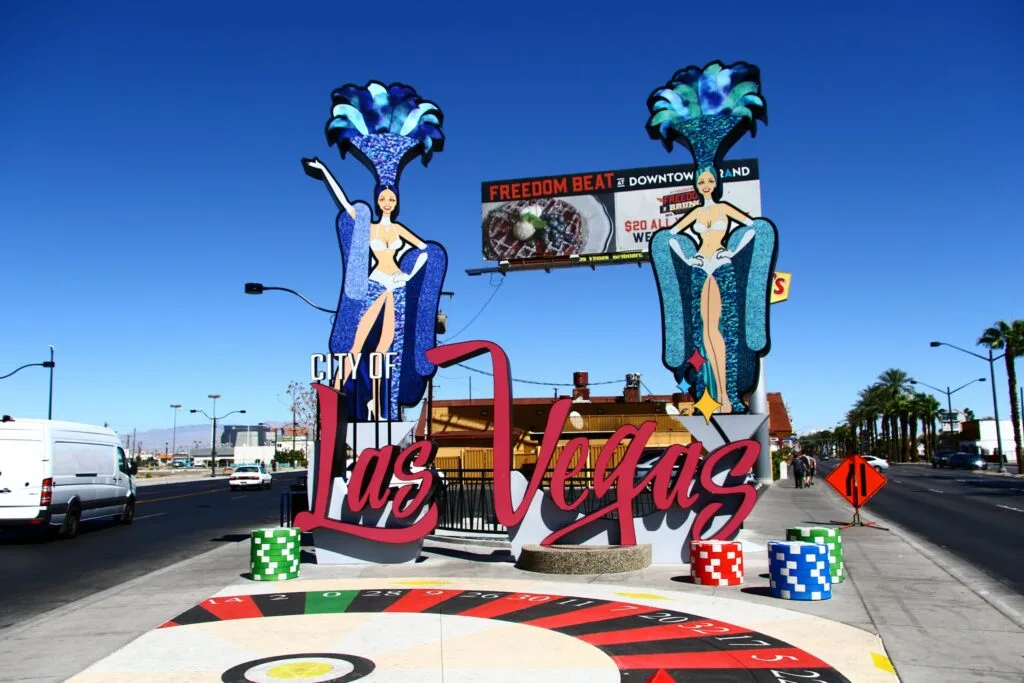 See a Burlesque Show: If you're feeling more risque, give Rouge: The Sexiest Show in Vegas a second look. Described as "A journey of seduction", Rouge incorporates both men and topless women into their cast of 18 performers. Uniquely, the production also incorporates variety acts including acrobats, dancers, comedians, contortionists, and more into the performance.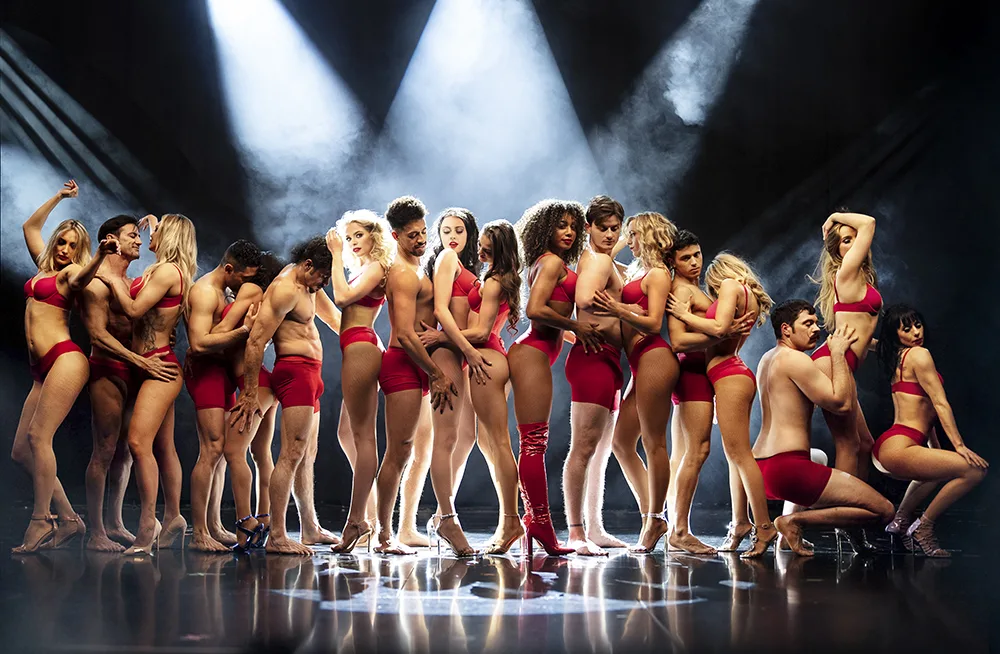 Things To Do Near STRAT Las Vegas
Commonly overlooked by visitors, I recommend checking out the Las Vegas Arts District which is located between STRAT and the Fremont Street Experience.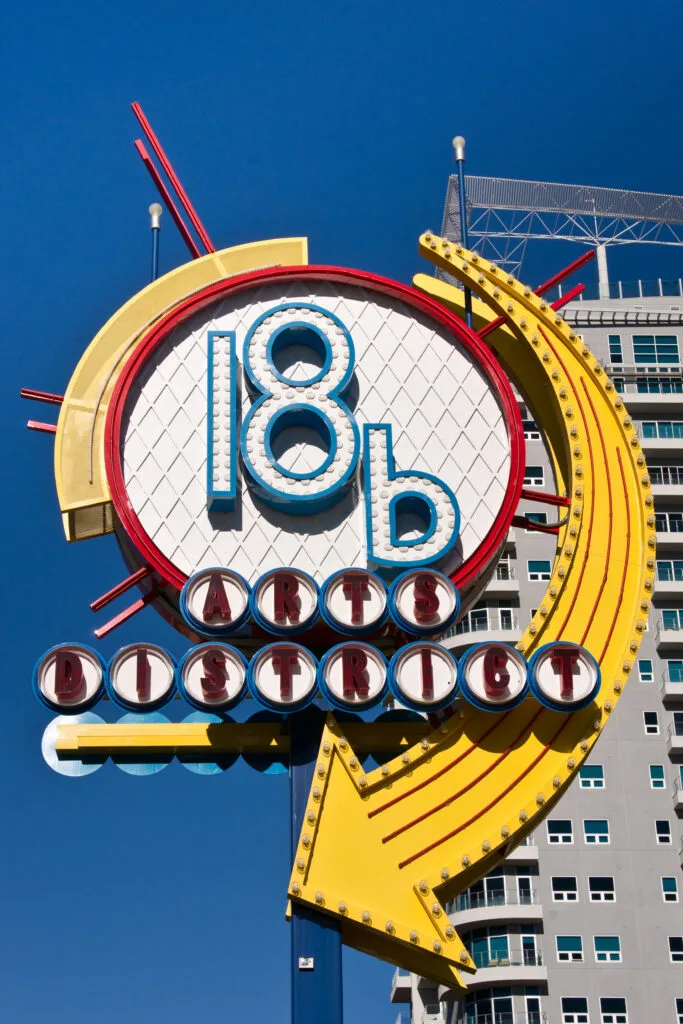 The Arts District puts off a completely different vibe than the rest of Vegas and is 18 blocks of restaurants, bars, breweries, and unique shopping including antiques and of course, plenty of art.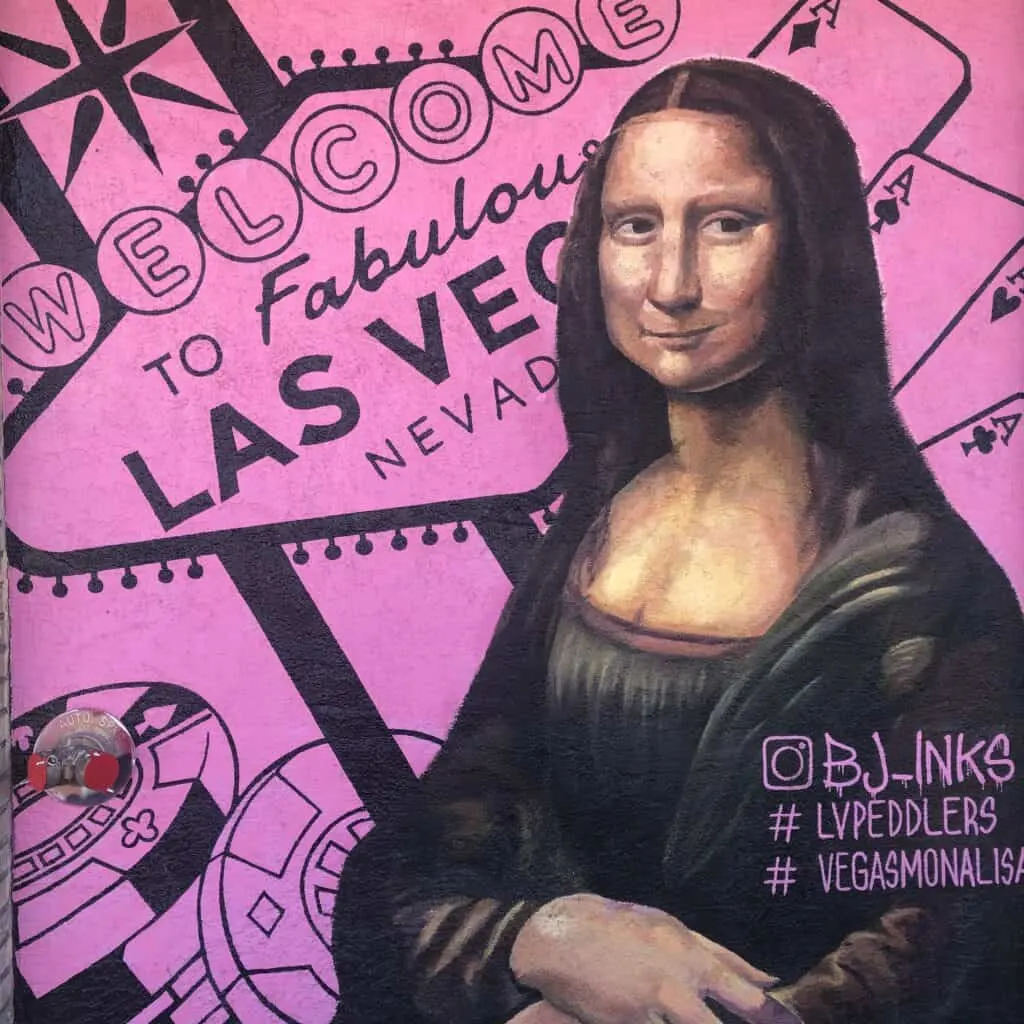 Personally, I am not a "shopping guy" per se, but thought the selection of shops was enjoyable, specifically antique shops offering vintage Vegas casino memorabilia.
Making things easier, guests wanting to visit the Arts District from STRAT can hop on the free Downtown Loop Shuttle to get both to the Arts District, and the Fremont Street Experience.
Sing Karaoke: Among the more popular karaoke bars in Las Vegas, Dino's Lounge, is located a short walk from STRAT. Karaoke is offered Thursday – Saturday from 10 pm until late. Dino's is a "divy" that boats that they've been "Getting Vegas drunk since 1962". It's a blast.
Check out Resorts World: A short ride to the south is Resorts World, the newest resort on the Strip. Inside, you'll find a sprawling casino, numerous opportunities to shop, and an abundance of dining options.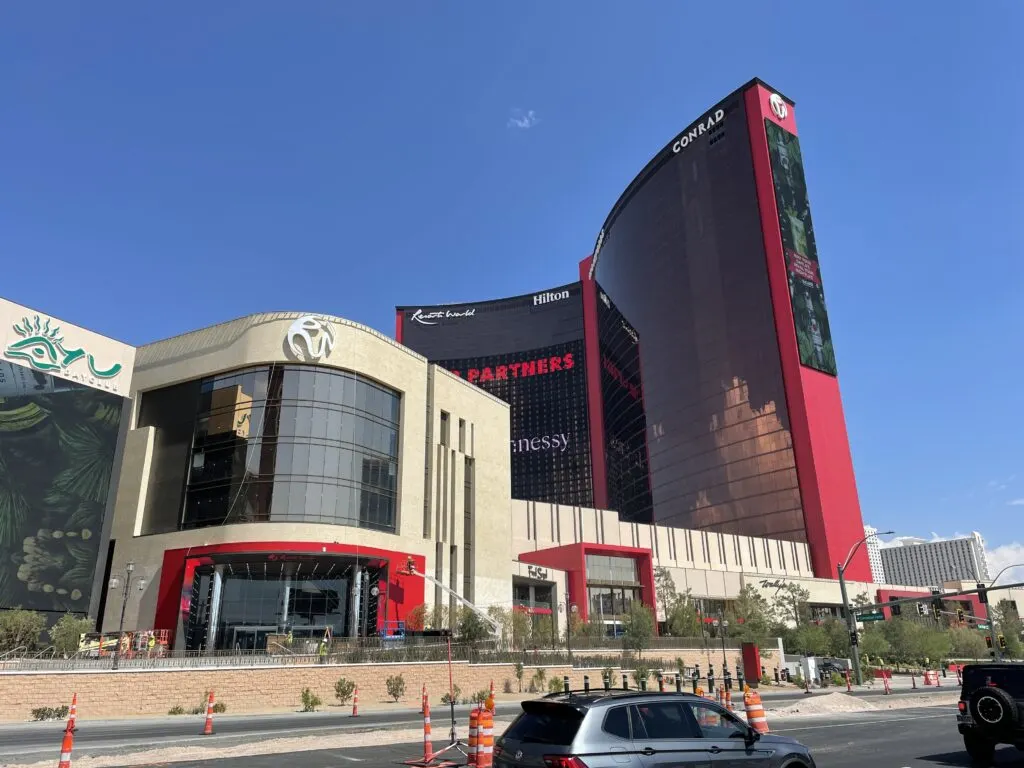 My favorite quirk of the property is the Here Kitty Kitty Vice Den Speakeasy, which is hidden behind the facade of one of the restaurants in the Famous Foods Street Eats food hall.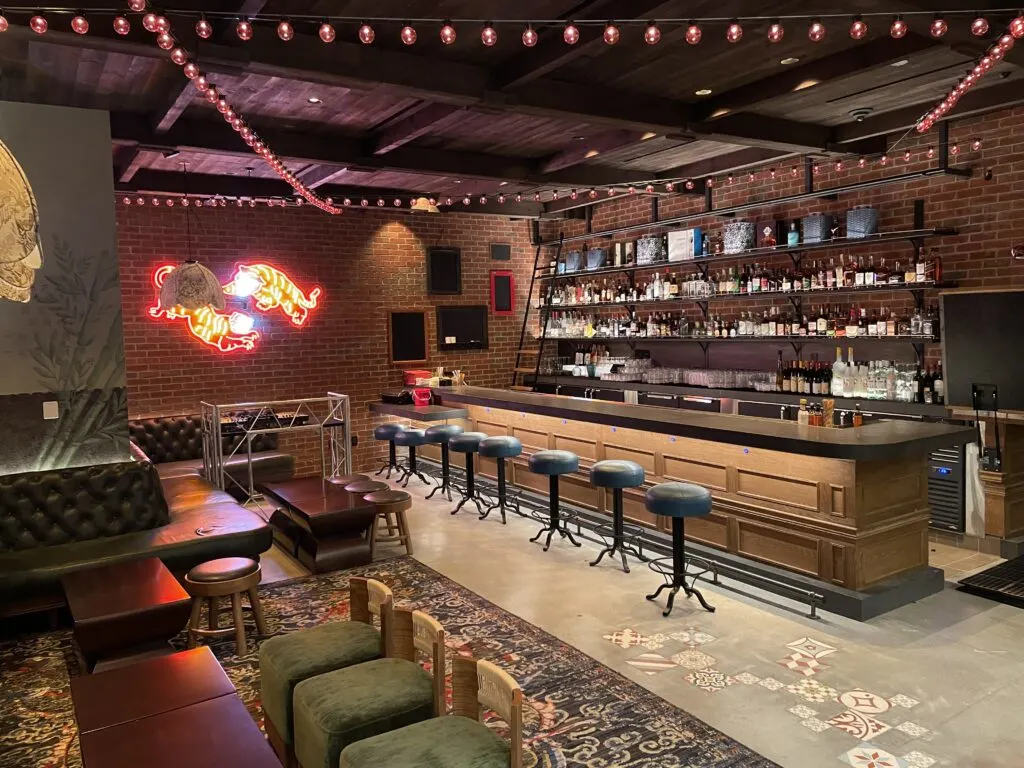 See a Male Revue: Sahara is home to Magic Mike Live, which borrows its name from the Channing Tatum movie franchise. Qualifying as one of the best male revue shows in Las Vegas, Magic Mike could be worthy of bachelorette party itineraries.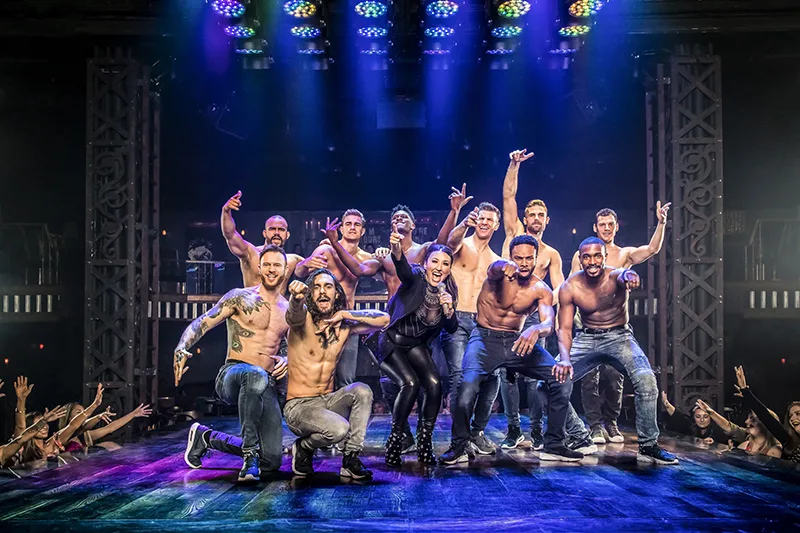 Play Coin Slots: Fans of slots that take and dispense real tokens should catch a ride to Circus Circus to play their bank of $1 and $5 slots. Currently, Circus Circus is the only resort on the Strip that offers vintage slot games that offer that familiar "ting, ting, ting".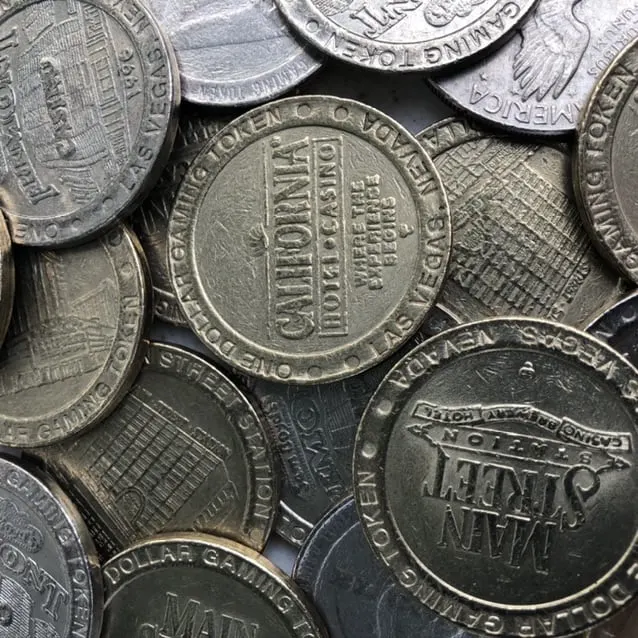 That wraps up the rundown of my favorite things to do at STRAT in Las Vegas, and nearby.
Note that while STRAT is a worthy destination due to the resort's unique things to do and see, it's far from other Strip and downtown properties.
I typically like to fit my stop at STRAT in on a night I plan on going downtown (if staying on the Strip) and stop in on the way to or from.
See Also: What should be on your Las Vegas packing list? Learn from the items others have overlooked.
Feature Image Credit: ©jetcityimage/123RF.COM
I'm a former software salesman turned Vegas aficionado. While the craps table is my preferred habitat, I pull myself away to explore new attractions, shows, restaurants, and outdoor activities around Las Vegas with the intent of sharing my experiences.
Ultimately, I just want to help folks plan a better trip and save a few bucks in the process.