An iconic Las Vegas name, Sahara first opened in 1952 and hosted notable performers throughout the years including Don Rickles, Jerry Lewis, Buddy Hackett, Johnny Carson, and Tina Turner among others.
Over the years, the property's luster wore off and Sam Nazarian purchased Sahara in 2013 and transformed it into SLS, which was a short-lived and unsuccessful experiment.
In 2018, The Meruelo Group purchased SLS and brought the Sahara name back shortly thereafter.
Although the property struggles with suboptimal location on the Strip, there are still notable things to do at Sahara and at nearby resorts.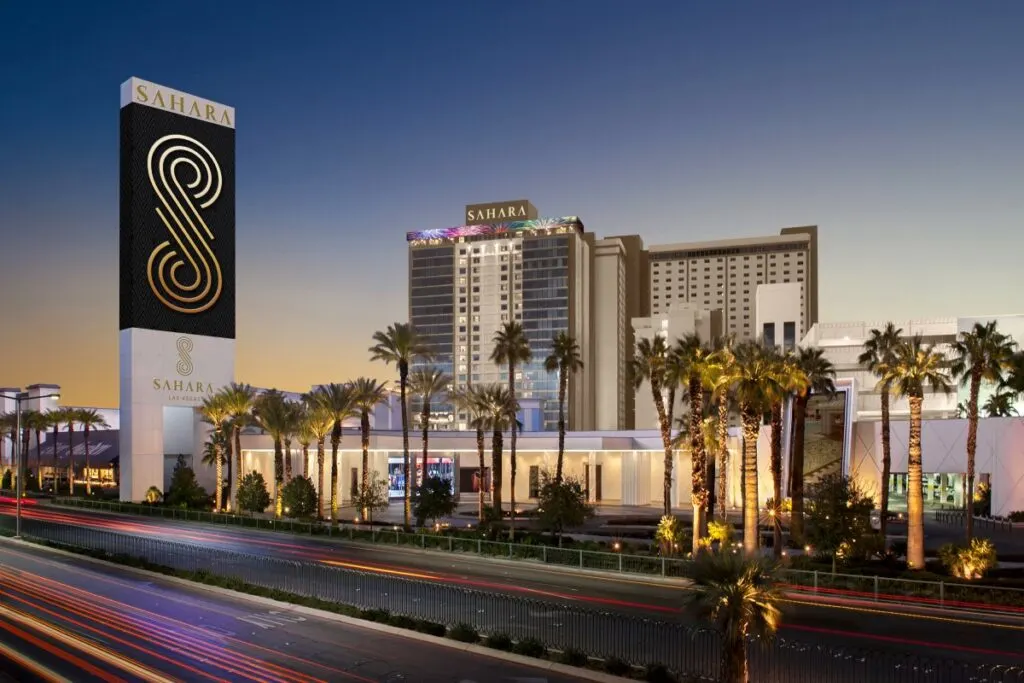 Things To Do at Sahara Las Vegas
Magic Mike Live: Ranking among the best male revues in Las Vegas, Magic Mike Live is a spinoff of the Channing Tatum movie franchise that shares the same name.
The production is a "360-degree experience", which means that attendees can expect action to occur in front, behind, and around them.
Shows like Magic Mike Live are the perfect thing to do for a girls weekend or bachelorette party in Las Vegas.
Tickets can be priced out at: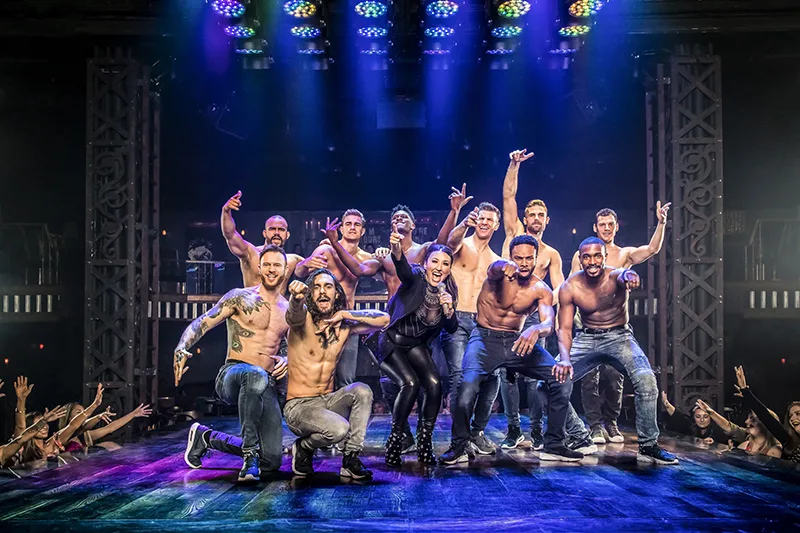 Hit a Dayclub: When it comes to pool parties in Las Vegas, the Azilo Ultra Pool at Sahara is on the more intimate side of the spectrum. Complete with Moroccan decor, an impressive video wall, and an assortment of entertainment, Azilo could be a great spot to let loose.
View Azilo's entertainment calendar here.
Catch the Game: Chickie's & Pete's is a unique sports bar at Sahara that serves Crabfries, which are coated in a blend of signature spices and served with cheese sauce. With over 50 TVs, there's sure to be one tuned to the game you just placed a bet on. Additionally, they have over 20 beers on tap.
Gamble: It goes without saying, after all, Sahara is a casino. The reason I mention it though is that table game limits are commonly a rung or two less expensive at Sahara than other resorts on the Strip given its unideal location. If you're looking to stretch your dollar, a cheap Uber/Lyft to Sahara may be a good call.
Catch an Easy, Cheap Ride: Conveniently, the Las Vegas Monorail connects Sahara to resorts in the middle of the Strip. Budget-conscious travelers should consider staying at Sahara to save a few bucks as getting to the heart of the action is quick and inexpensive.
Things To Do Near Sahara
While Sahara is conveniently connected to the Monorail, the resort is in a bit of a dead zone on the Strip. There are a few nearby attractions of interest, however.
STRAT's SkyPod: A short walk to the north, STRAT offers some unique things to do near Sahara.
Most notable among them are the SkyPod tower observation deck and rides which either dangle riders off the edge of the building or shoot them straight up.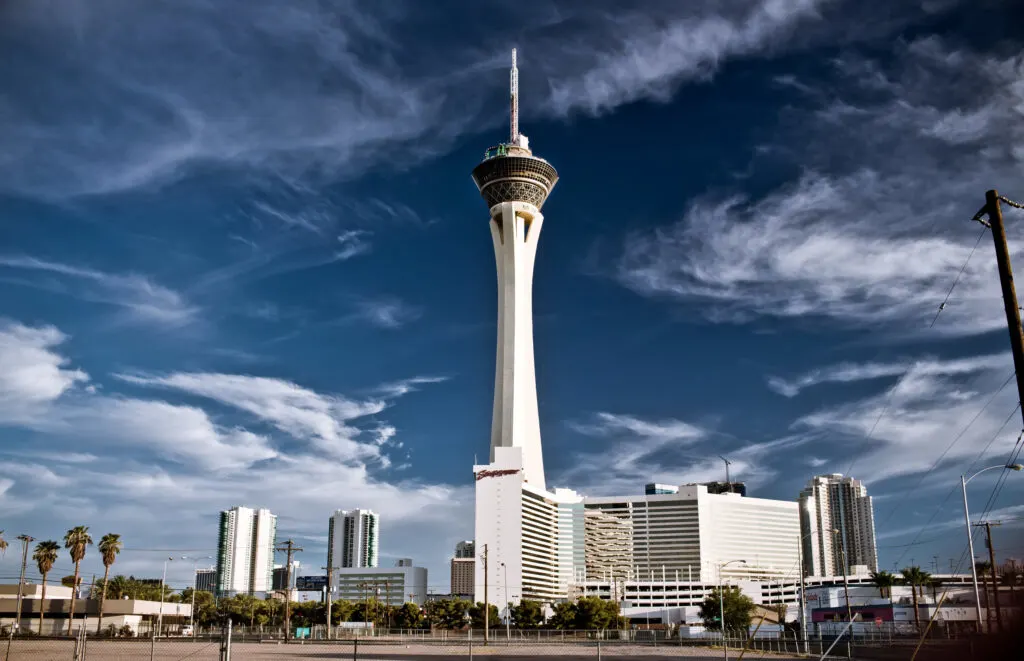 Observation deck access typically costs about $23 when purchased in advance on Vegas.com, and rides can be added for next to nothing per.
It's a great value, and one of my favorite kid-friendly things to do in Vegas.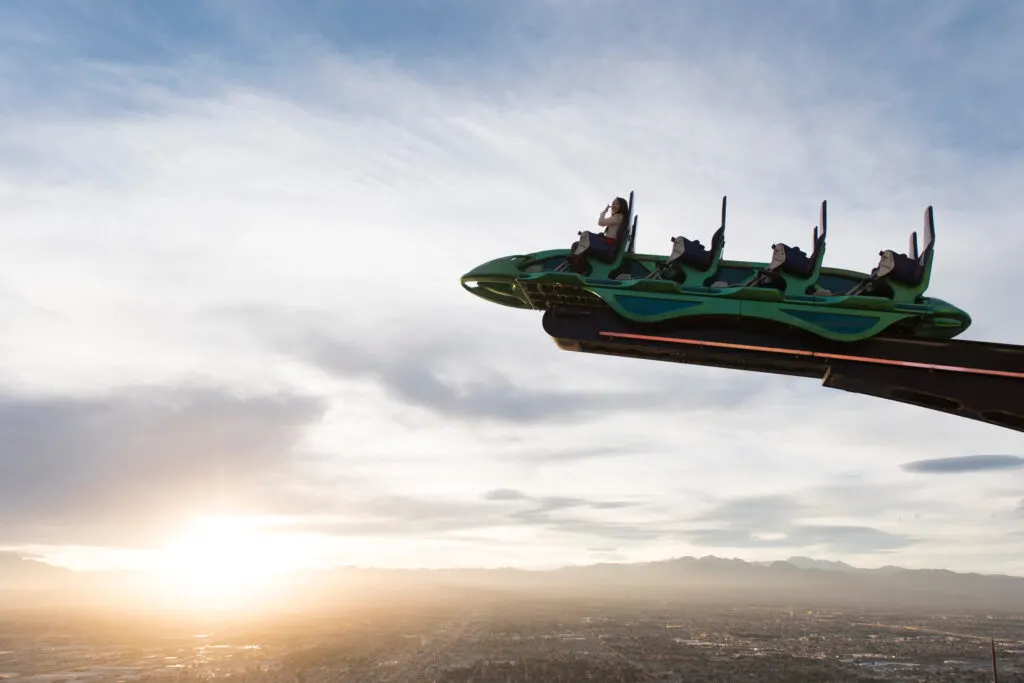 Visit Resorts World: The newest resort on the Strip is a short ride to the south of Sahara and worth the visit.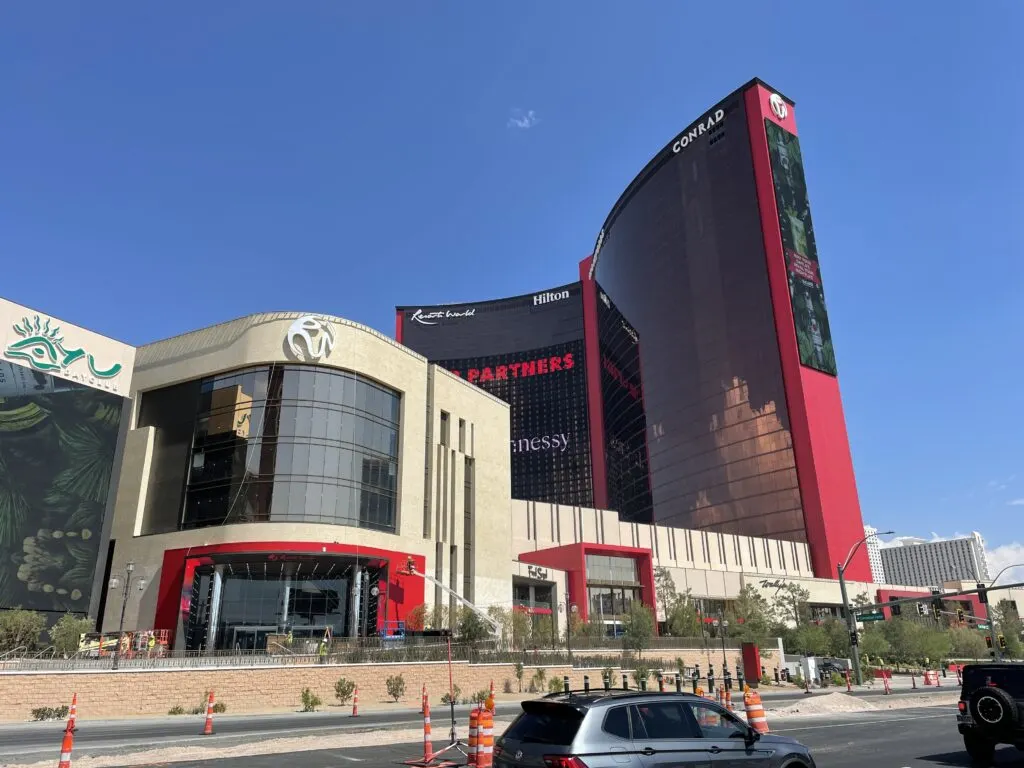 Inside Resorts World, you'll find numerous dining options, including their Famous Foods Street Eats, which is an upscale food hall with 16 vendors offering cuisine that ranges from Asian to Fried Chicken.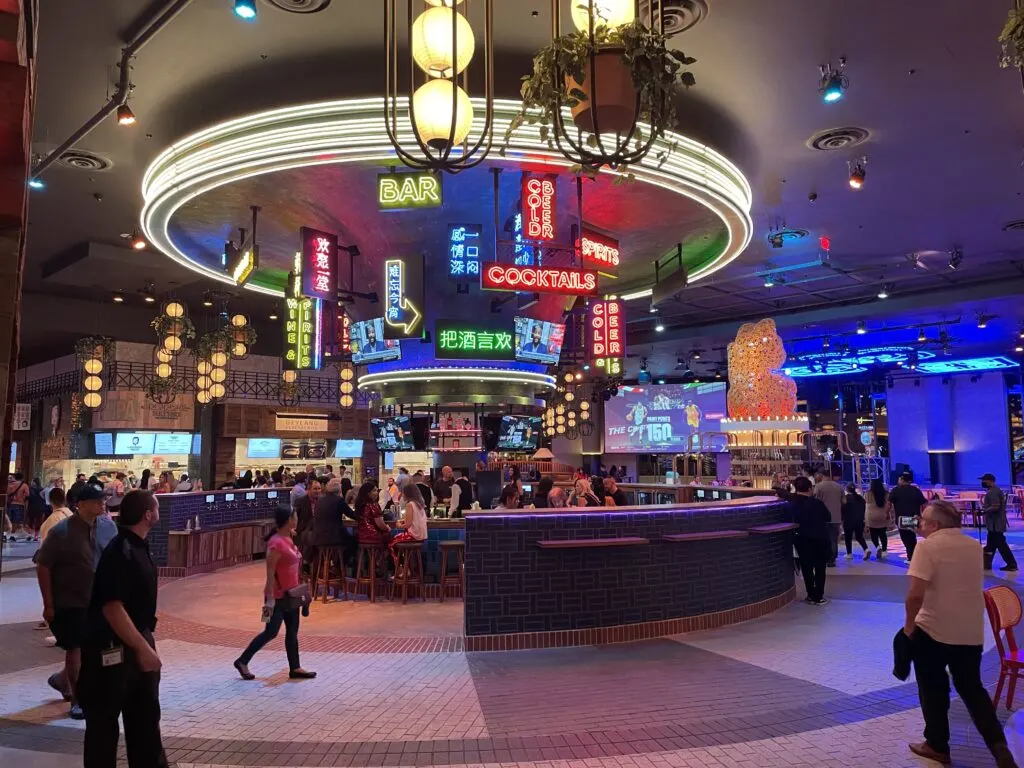 Within the food hall is the popular Here Kitty Kitty Vice Den Speakeasy, which is hidden behind a functioning restaurant.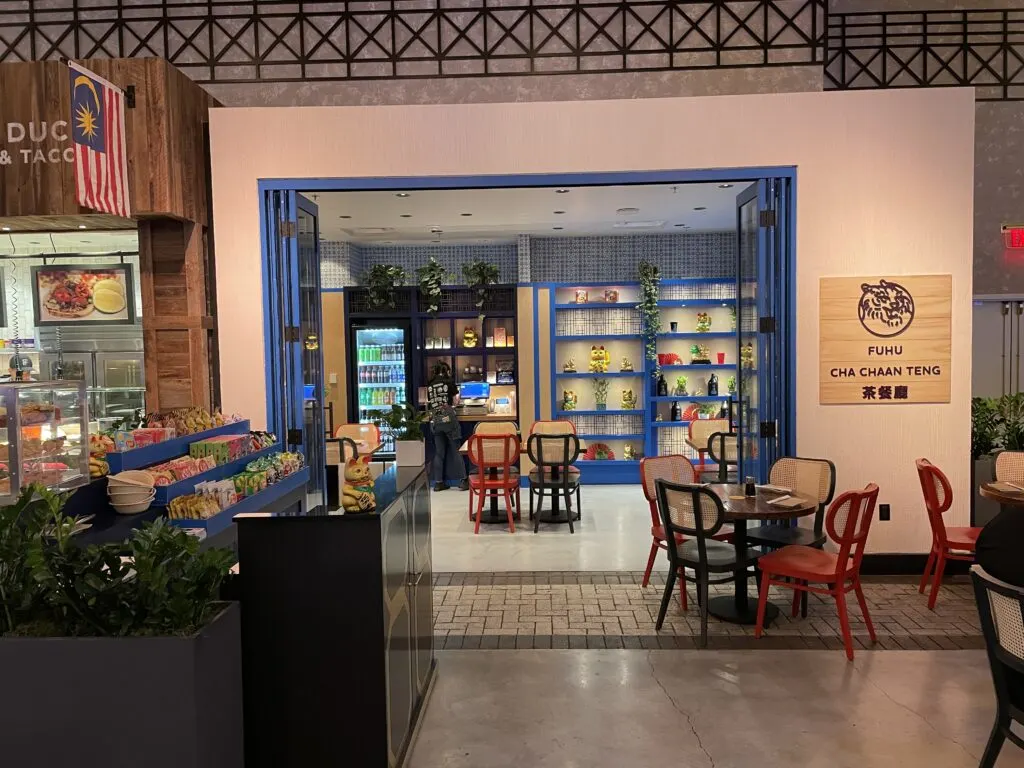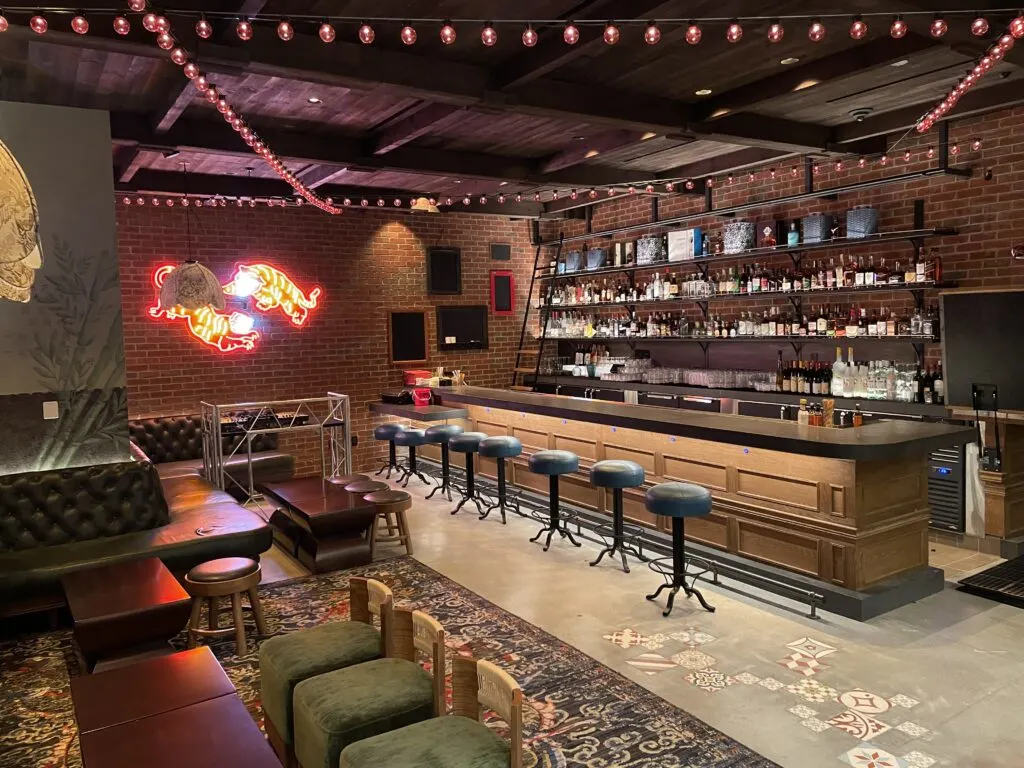 Visit an Amusement Park: At Circus Circus, you'll find the indoor Adventuredome amusement park which has 25 rides that range from chill to adrenaline-pumping.
I recently stopped in – Take a Look inside The Adventuredome!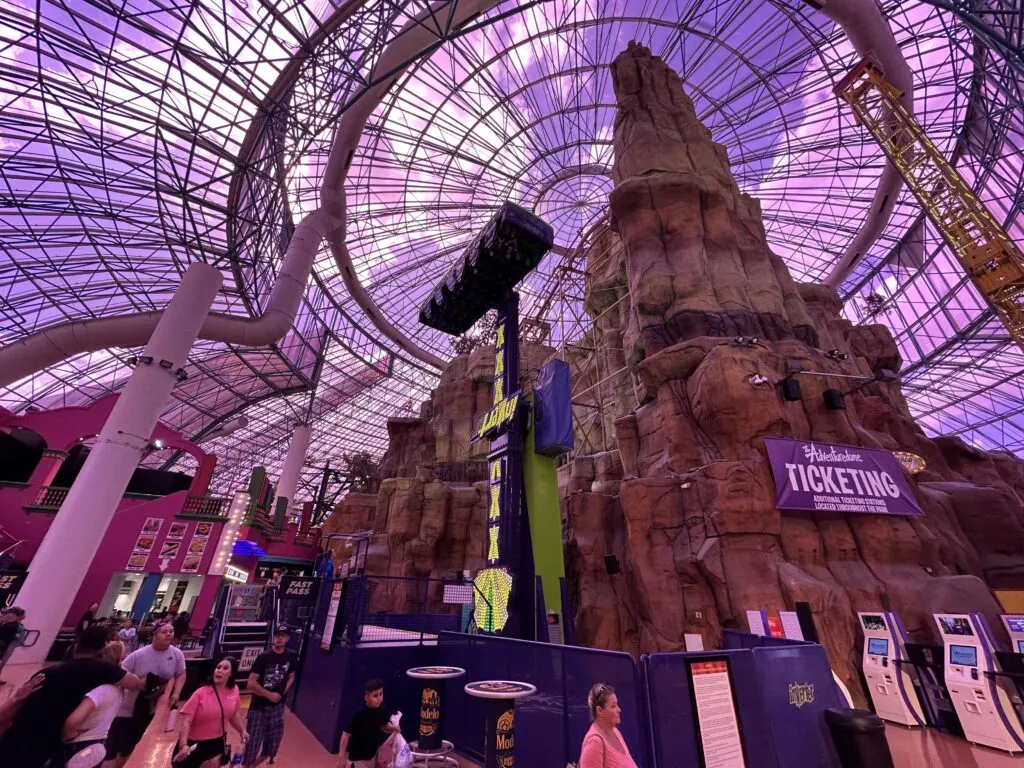 In addition to rides, Circus Circus has an arcade & midway that allows you to play carnival games for prizes, and an arcade with over 200 selections.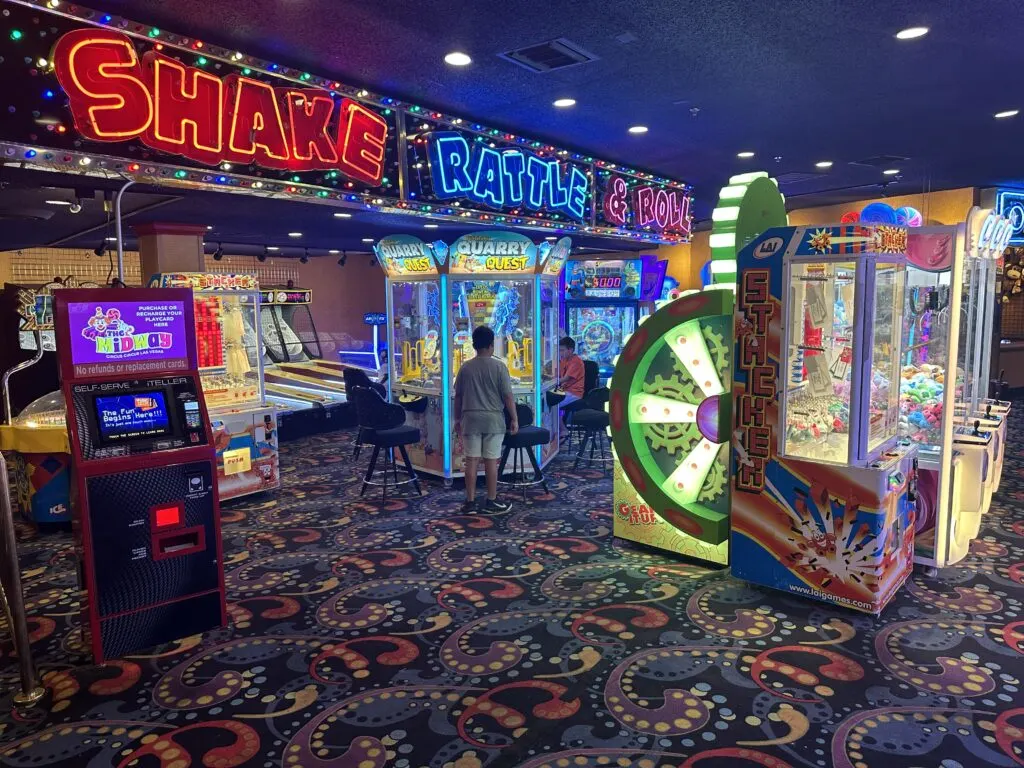 Play Coin Slots: Also at Circus Circus is a bank of about 20 slot machines that take and dispense real tokens. If you long for that familiar metallic "ting, ting, ting" from Vegas of yesteryear, stop by Circus Circus!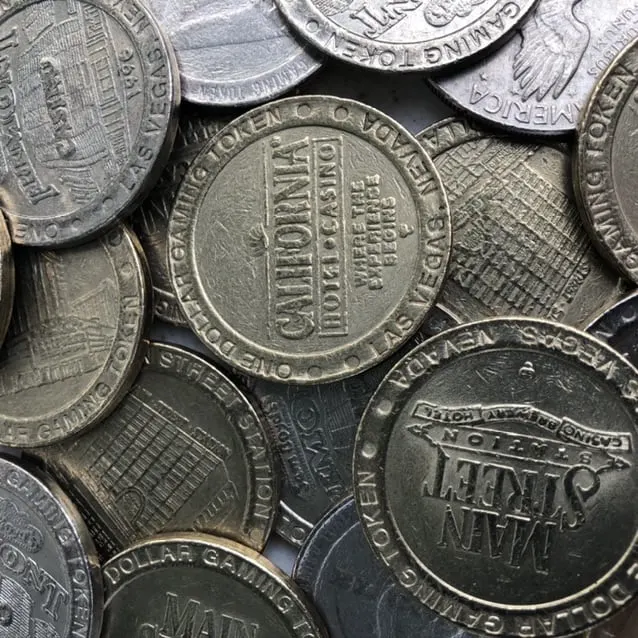 Go Souvenir Shopping: Just steps away from Sahara is the Bonanza Gift Shop, which bills itself as the "World's Largest" souvenir shop.
Inside, you'll find an absurdly wide-ranging selection of giftable items that include keychains, shot glasses, shirts, moccasins, raccoon hats, treats, toys, and more.
If you intend to pick something up for the folks back home, Bonanza can't be missed.
Hopefully, I was able to help you find things to do at Sahara and at resorts nearby.
Although Sahara is in a somewhat undesirable location, the resort is conveniently connected to mid-Strip resorts via the Monorail.
See Also: Things To Do at Every Las Vegas Strip Resort.
I'm a former software salesman turned Vegas aficionado. While the craps table is my preferred habitat, I pull myself away to explore new attractions, shows, restaurants, and outdoor activities around Las Vegas with the intent of sharing my experiences.
Ultimately, I just want to help folks plan a better trip and save a few bucks in the process.