Key Points:
Paris is beautifully themed, and that Parisian inspiration expertly spills over from the casino floor to the hotel.
While there weren't any amenities that "blew me away", I found the Burgundy room to be clean and stylish.
Paris' Burgundy room is a strong mid-tier value at a palatable price point. I'll be back.
Although many resorts in Las Vegas have embraced the trend of de-theming, Paris still clings to her European identity. The unique center-Strip property boasts a fantastic location and is instantly recognizable thanks to the replica Eiffel Tower and Arc de Triomphe.
While my previous stay at Paris left me unimpressed with the room product, all guestrooms have since been renovated as part of a project that concluded in 2019. Needless to say, the Burgundy Room I booked looks much more appealing than my previous accommodation.
Below, I'll share my experience staying at Paris, to include things I enjoyed about both the room and the broader resort.
Paris Check-In Experience
I showed up early to check-in and opted to use a self-serve kiosk instead of waiting in line for a person. Unfortunately, the kiosk informed me that a live human was needed to complete the process, and an employee quickly assisted me.
Being early, I fully expected to pay the $20 early check-in fee that I paid at Flamingo the previous day. I was informed by the employee, however, that there wouldn't be a charge as I had earned Platinum status in the Caesars Rewards loyalty program.
Oddly, I was charged an early check-in fee the next day at Cromwell. They stated that Platinum status didn't exempt me from the fee and that Paris made a mistake in my favor.
I'll take it, but the policy seems to be as clear as mud.
The point being, If you've earned Platinum, give early check-in a shot. You may get lucky.
Inside the Paris Burgundy Room
My room was on the 15th-floor and was located in the rear of the resort, offering views of both the back end of Horseshoe and the Miracle Mile Shops at Planet Hollywood.
Common areas like hotel hallways and elevator lobbies often hint at what to expect in the room. Paris' were pristine and expertly played into the French theme of the resort.
The Room
I remember saying out loud to myself that "This is solid" while slowly nodding my head in the affirmative direction upon walking in.
French theming from the rest of the resort spilled into the room which was creme in color with burgundy trim and pops of vibrant red. The carpeting had a French pattern and artwork around the room depicted French landmarks and concepts. It just worked.
Within the room's 390 square feet of space were a work desk, flat-screen TV, and ample dresser & closet space. Within the closet were an empty mini-fridge, a safe, iron, and ironing board.
The bed was comfortable and the room was incredibly quiet minus the occasional door opening or closing in the hallway nearby.
It's a basic hotel room in that there are no out-of-the-ordinary features, amenities, or technology but it FELT so much nicer. A credit to the recent renovation work, decor, and overall cleanliness of the room.
Point blank: This is a rock-solid room for the price, and instantly one of my favorite mid-tier options in Vegas. The room is a far cry from the dated, shabby room I had at Paris years earlier.
The Bathroom
There was a single sink vanity with a mirror that popped with color. On the wall to the right was a personal-sized mirror that offered magnification. A hairdryer was stashed in the shelving below.
A small glass shower sat next to a separate non-jetted bathtub big enough for one.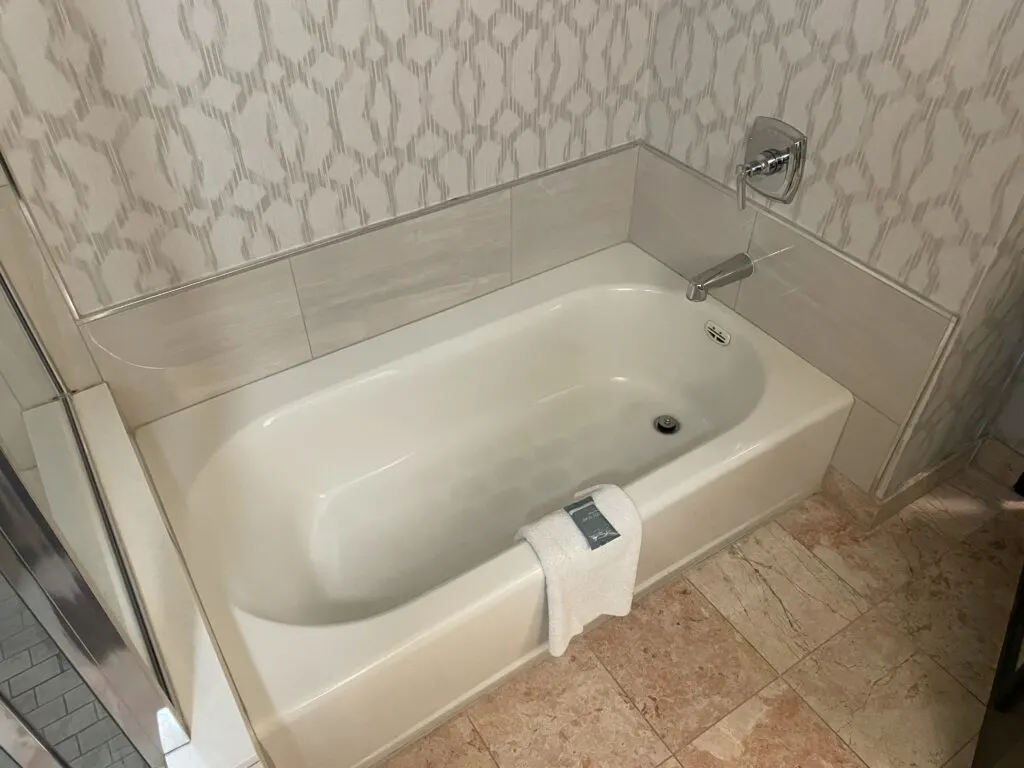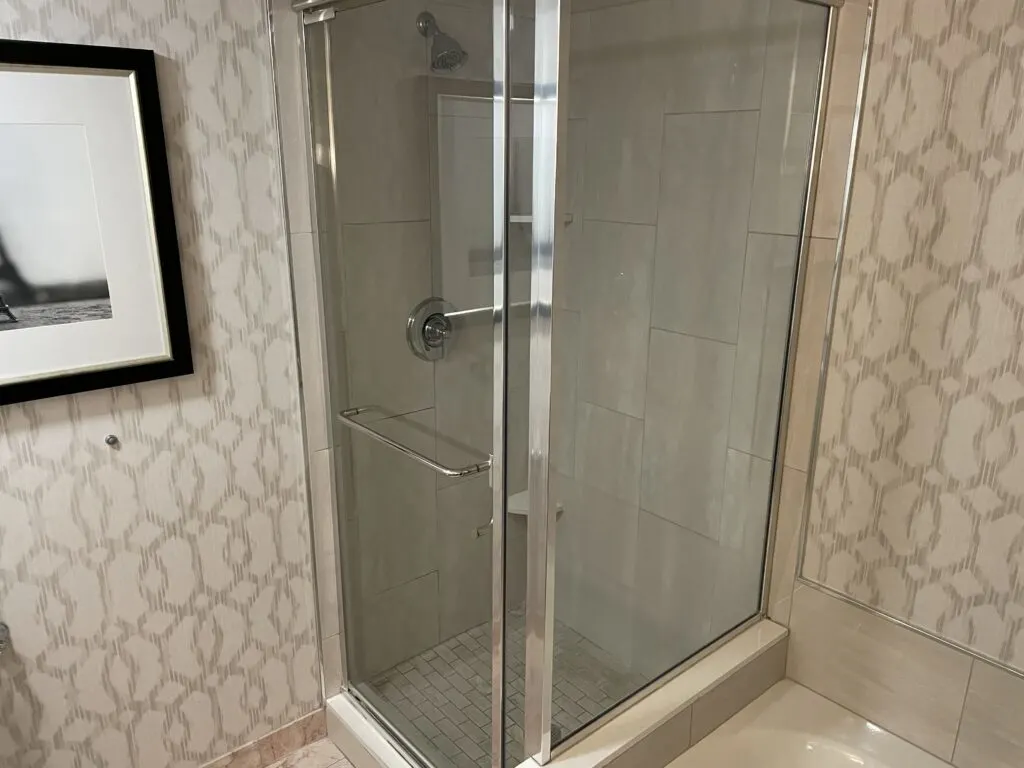 Of course, no French-inspired bathroom would be complete without a picture of the Eiffel Tower.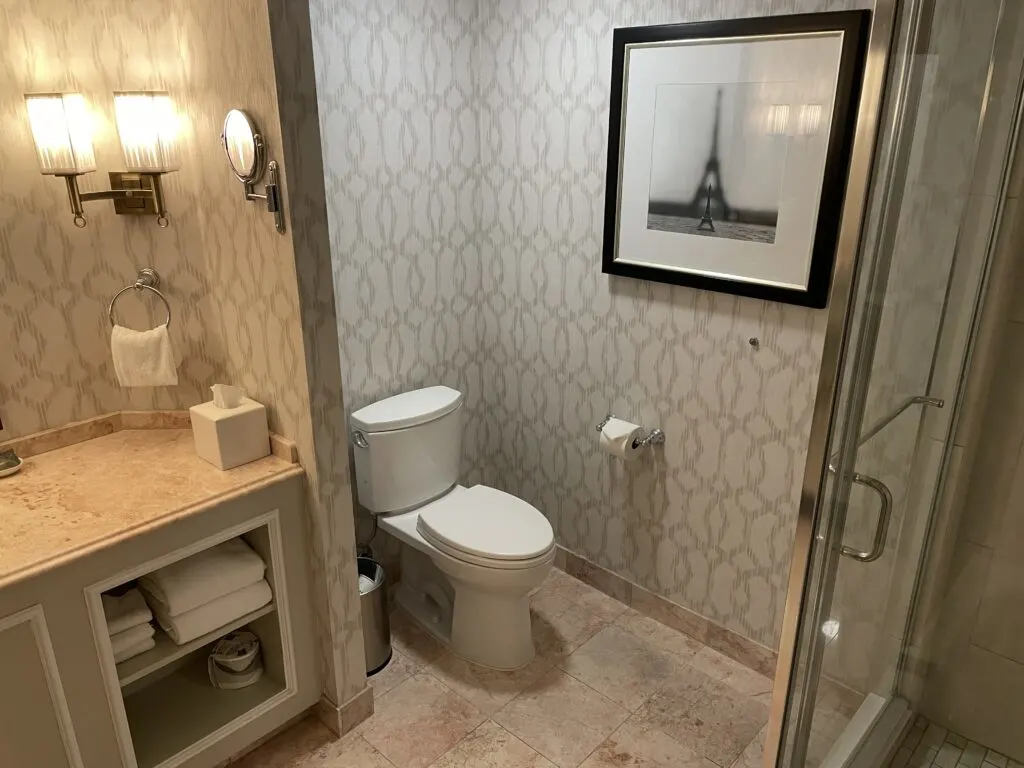 Like the room, the bathroom was basic from an amenity standpoint, but well designed, in great shape, and immaculately clean.
The Casino at Paris
Gambling aside, the casino floor at Paris is among the coolest in Las Vegas. Complete with cobblestone walkways, fountains, street lamps, mock bridges, and a painted blue sky, the theme is almost believable.
Uniquely, one of the Eiffel Tower's legs even protrudes through the ceiling, anchoring the structure into the gaming floor. If you're a sucker for a good theme like myself, visiting Paris is a must, even if you don't plan to gamble.
Of course, they also offer over 2,200 slot games and 100 tables. Limits on popular games like roulette, craps, and blackjack were $15 during my mid-week stay but likely escalate during peak times.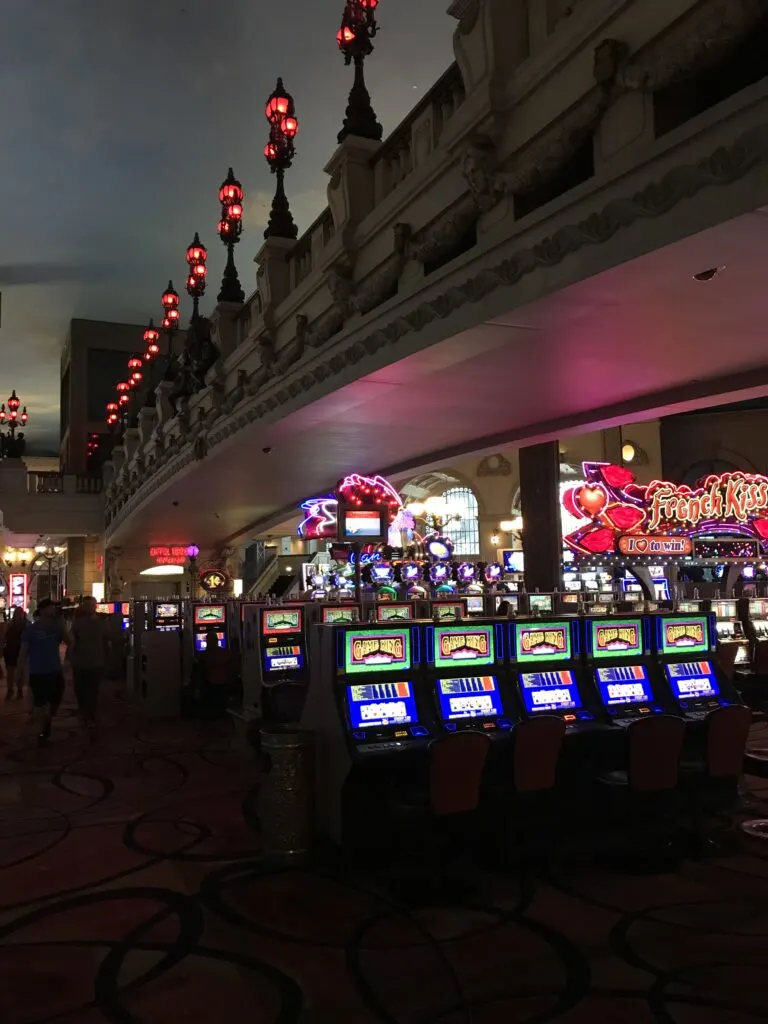 Other Resort Highlights
Location Location Location: Paris is located mid-Strip next door to Planet Hollywood to the south and Horseshoe to the north. Paris and Horseshoe are even connected via an indoor walkway. Across the street, you'll have quick access to popular resorts like Cosmopolitan and Bellagio.
Free Eiffel Tower Light Show: Free things to do in Vegas are getting more and more difficult to find, but Paris offers a free light show nightly. Grab a drink at Beer Park, or CVS and watch for it!
Restaurants With a View: Paris boasts a few restaurants with a view of the Fountains of Bellagio across the street. If dinner with a view is of interest, check out Alexxa's, Mon Ami Gabi, The Eiffel Tower Restaurant, or even Beer Park.
Catch a Dueling Piano Show: Slide into the swanky Napoleon's Lounge for a dueling piano show nightly.
Soleil Pool Deck: The pool at Paris, while basic, is positioned on the rooftop between the hotel tower and the Eiffel Tower, making for a unique experience.
Related: Popular Things to do at Paris Las Vegas.
Is the Burgundy Room at Paris Worth the Money?
While I stayed free (minus resort fees) due to my gambling activity, this specific room usually costs between $40 – $150 per night depending on when you're staying and what demand is. Obviously, price is fluid and can extend beyond that range during major events and peak times.
Within the Caesars portfolio, Paris tends to be a touch more expensive than LINQ, Harrah's, Flamingo, and Horseshoe while being cheaper than both Caesars Palace and Cromwell.
When compared to other mid-tier room options on the Strip, the Burgundy Room scores out at a rock-solid value in my opinion. The room is freshly renovated, clean, and visually appealing although lacking unique features or any mind-blowing technology.
An upgrade I'll consider next time is a Strip view room which would provide a unique perspective to take in Bellagio's Fountains and Eiffel Tower Light Show.
As a resort, Paris also has much to offer in the way of location, dining options, and theming that has gone extinct elsewhere on the Strip. It's just a unique resort.
Ultimately, the question of whether the room is worth the money boils down to your budget and whether or not you were impressed or unimpressed with the images and video shared in this post.
Personally, I think the room was worth the extra money, especially when traveling with others that value quality (like my wife). If, however, you have sticker shock then renovated rooms at LINQ, Flamingo, Harrah's, or Horseshoe are all quality pivots.
Related: Still Undecided? Check out Some of our other recent room reviews: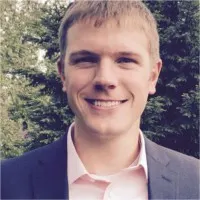 I'm a former software salesman turned Vegas aficionado. While the craps table is my preferred habitat, I pull myself away to explore new attractions, shows, restaurants, and outdoor activities around Las Vegas with the intent of sharing my experiences.
Ultimately, I just want to help folks plan a better trip and save a few bucks in the process.