Luxor opened the doors of its signature pyramid in 1993 and added twin 22-story hotel towers in 1998 which brought the resort's total room count to 4,400. That count ranks Luxor as the second biggest hotel in Vegas, bested only by MGM Grand.
Luxor also offers upwards of 120,000 square feet of gaming which is filled with over 1,000 slot games and an assortment of table game options.
Like other Las Vegas resorts, the gaming floor tends to be the star of the show, but what other things are there to do at Luxor?
Below, I'll dive into popular things to do at Luxor. Hopefully, you'll find a few ideas to add to your Las Vegas itinerary!
Things To Do at Luxor Las Vegas
Enjoy the theming: Honestly, among the top things to do at Luxor is simply admiring the theming elements that give the property its character.
Sphinx, statues, and obelisks fill the expansive atrium inside the pyramid. I'll personally never forget the "wow factor" experienced upon walking through Luxor's main entrance for the first time.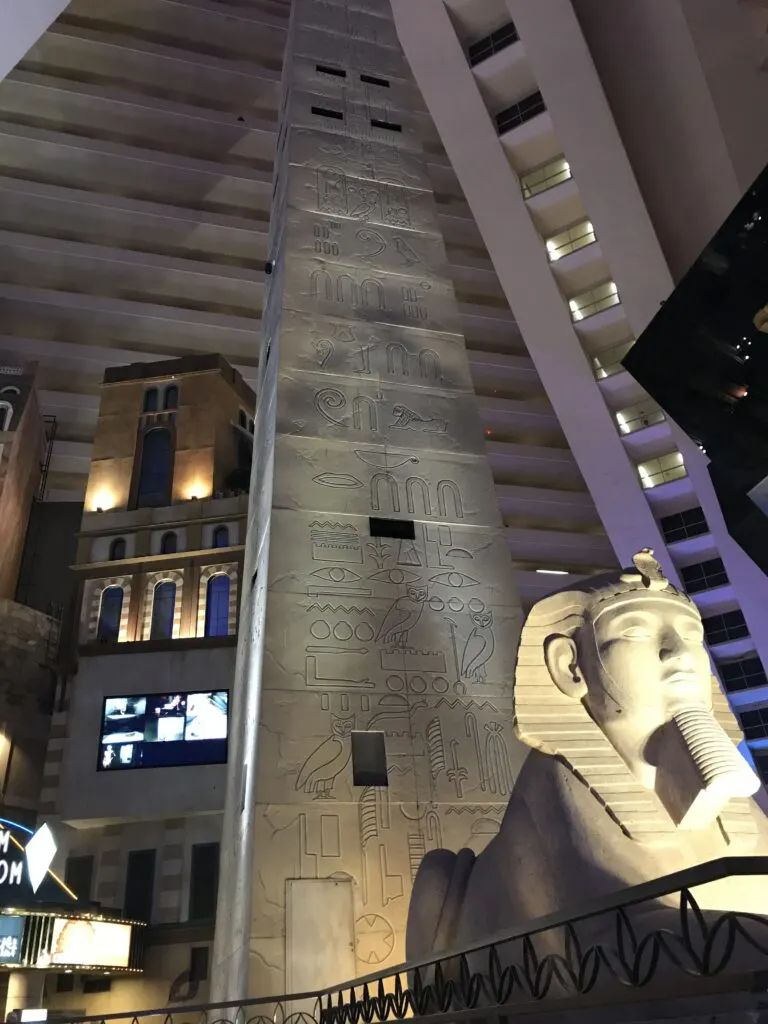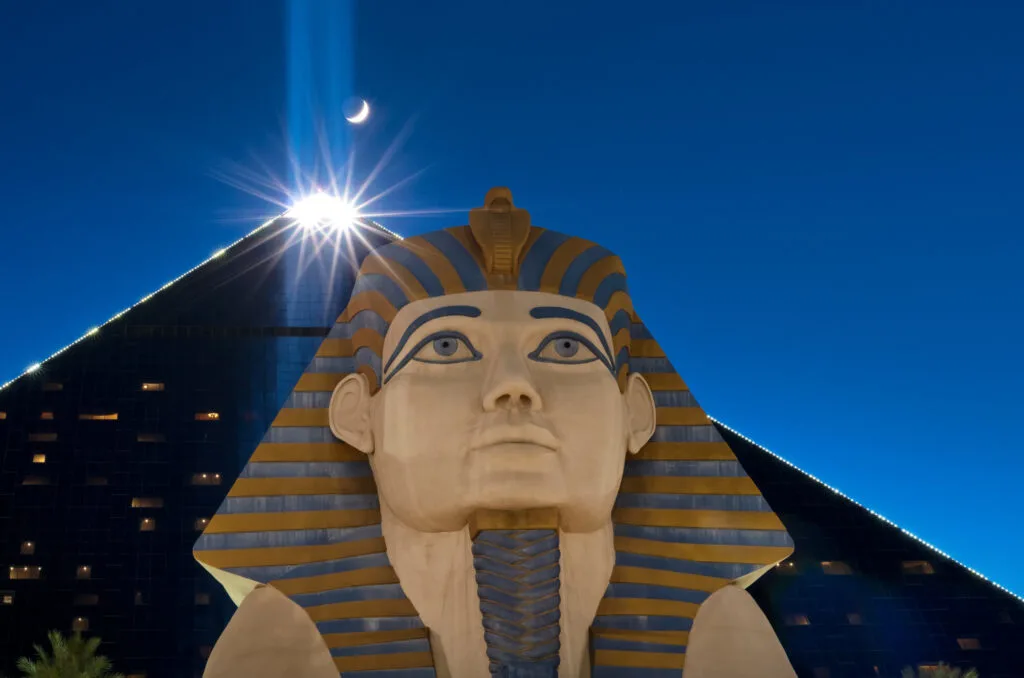 Titanic Artifact Exhibition: Looking for things to do at Luxor with kids? The Titanic Artifact Exhibit could be an educational option.
Guests are assigned individual passengers and have the opportunity to learn about their backstory and ultimate fate. Among the over 250 artifacts recovered from the bottom of the Atlantic Ocean are personal belongings, an unopened bottle of champagne, and a massive piece of the Titanic's hull.
Options for advance ticketing are listed below – Price it out to get the best deal.
Related: I recently stopped by – See my Titanic: The Artifact Exhibition Review!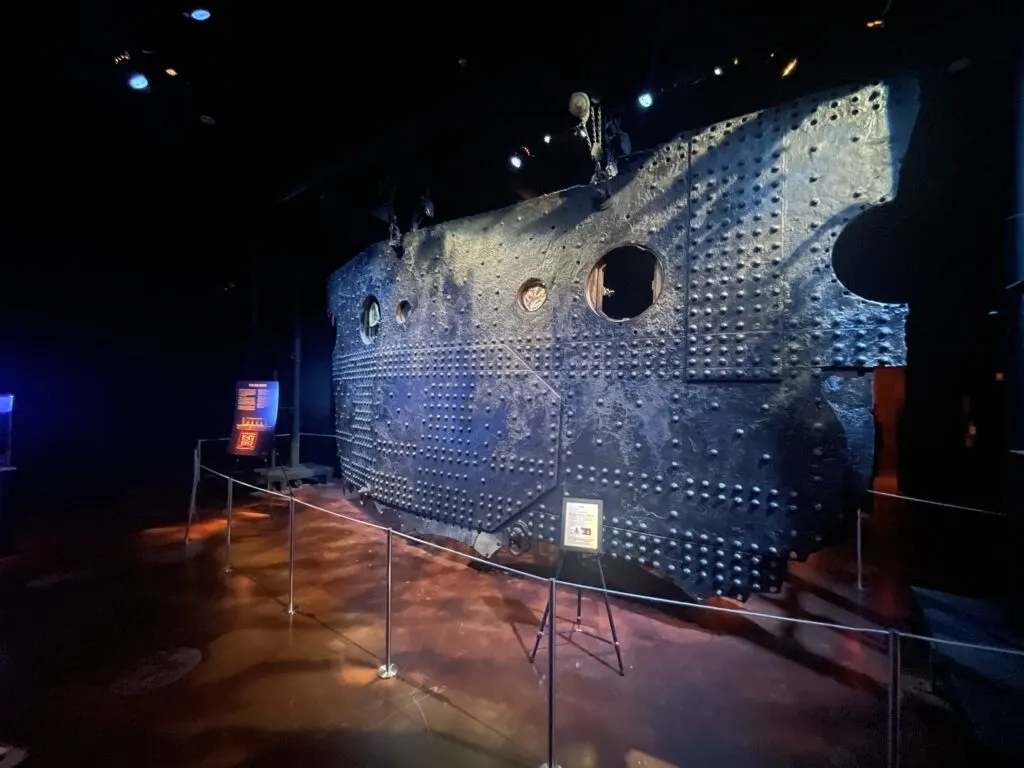 Related: Things to do with kids in Las Vegas! There's a LOT!
Bodies… The Exhibition: Bodies at Luxor gives guests the opportunity to view 13 whole-body specimens and 260+ organs/partial specimens which provide new insight into the inner workings of the human body.
Among my favorite features of the exhibit is the comparison of a smoker's lungs to those of a non-smoker. Bring the kids along and they'll never pick up a cigarette in their life.
Bodies could be a great option if looking for weird things to do at and near Luxor. Tickets can be purchased in advance here:
Related: I recently stopped by – See my Bodies… The Exhibition Review!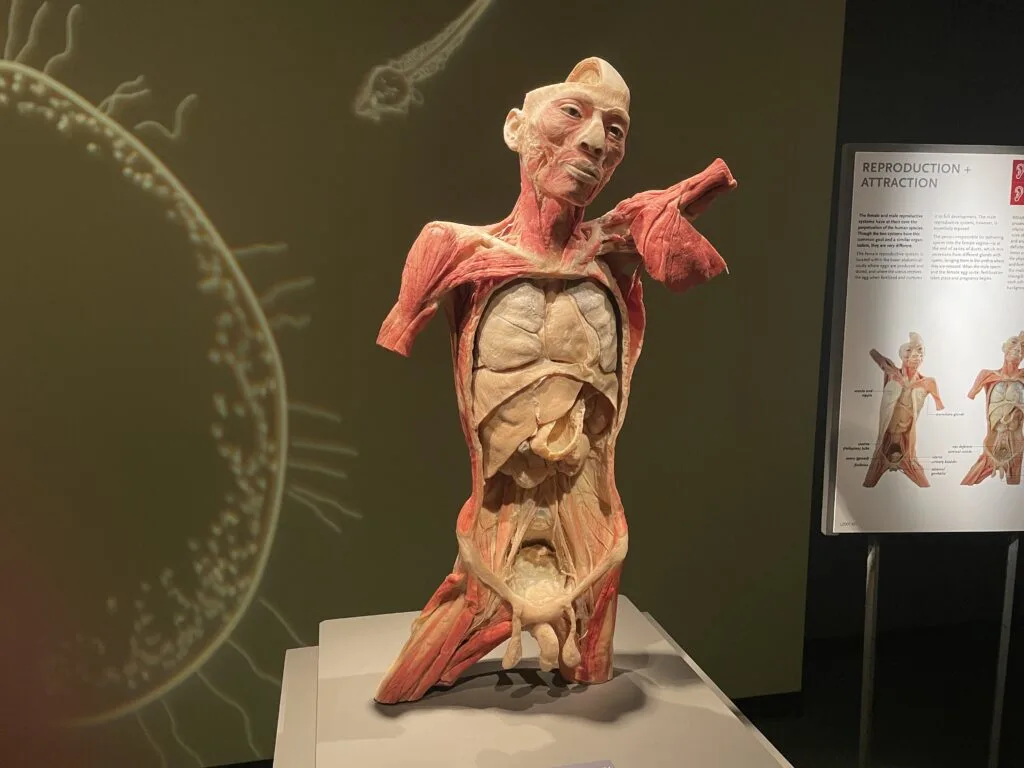 Discovering King Tut's Tomb: Another museum attraction at Luxor, Discovering King Tut's Tomb educates visitors on ancient Egypt, Egyptian culture, and Howard Carter's 1922 discovery of King Tutankhamun's tomb.
While the exhibition is packed with interesting information, it lacks the authentic artifacts & specimens that make Titanic and Bodies "cant-miss" attractions.
Although every artifact is a reproduction, Discovering King Tut's Tomb could be a great option for those intrigued by ancient Egypt.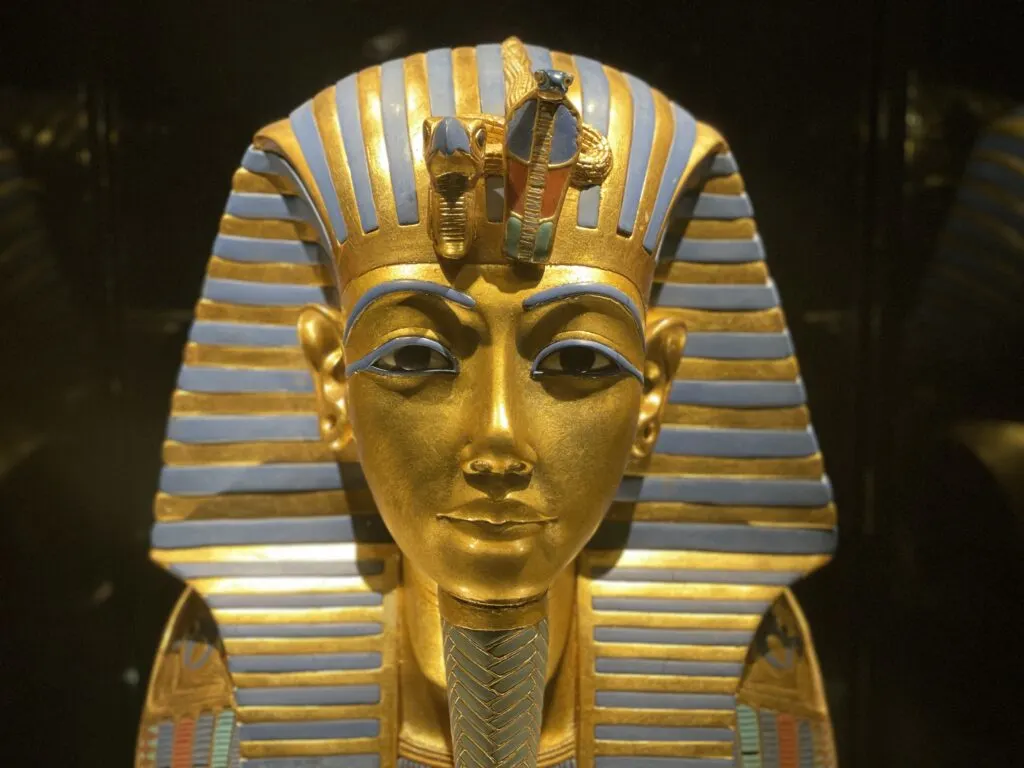 See Carrot Top: You remember him from the 1-800-CALL ATT commercials, but he's now the star of a Las Vegas residency at Luxor. A raunchy, high-energy comedy show that leverages plenty of props and borrows from current events, Carrot Top is likely to have you in pain from laughter.
Over 2,600 reviewers have given their seal of approval, awarding Carrot Top 4.5/5 stars on TripAdvisor and a slew of positive reviews.
Blue Man Group: There are few people who don't instantly recognize the Blue Man Group. Their reputation precedes them. The show is best described as 3 completely blue dudes providing an audio/visual sensation. A concert that stimulates all the senses.
Guests of all ages are welcome and the show is highly regarded earning 4/5 stars on TripAdvisor.
See a Topless Revue: Whether you're planning a bachelor party, bachelorette party, or a unique date night intended to spice things up, Fantasy at Luxor could be a great option.
The sexy burlesque show has been a staple of Strip entertainment for over 20 years and features 15 acts that "have never been hotter".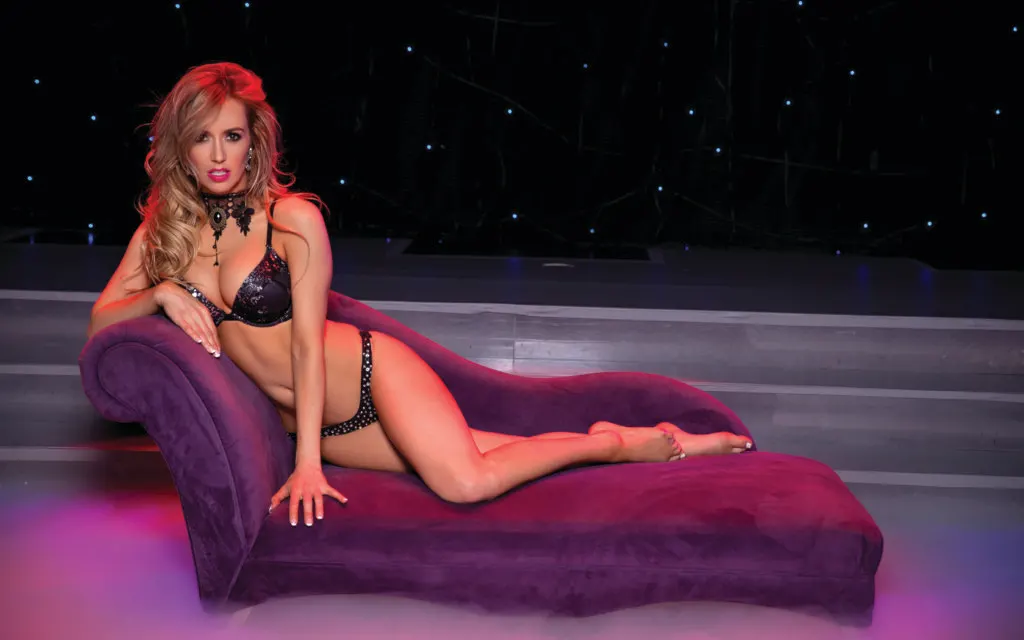 America's Got Talent LIVE: Fans of the hit TV franchise will enjoy the live version at Luxor which will feature performers that were previously on the show. Like the show, AGT Live in Las Vegas will star acts from across the talent spectrum, meaning there will be something for just about everyone.
Eat at the Buffet: Luxor not only offers one of the few buffets still open in Vegas, but it's also among the cheapest buffets on the Strip.
I recently ventured into the basement of the pyramid to check it out, and you can see my Luxor Buffet review here!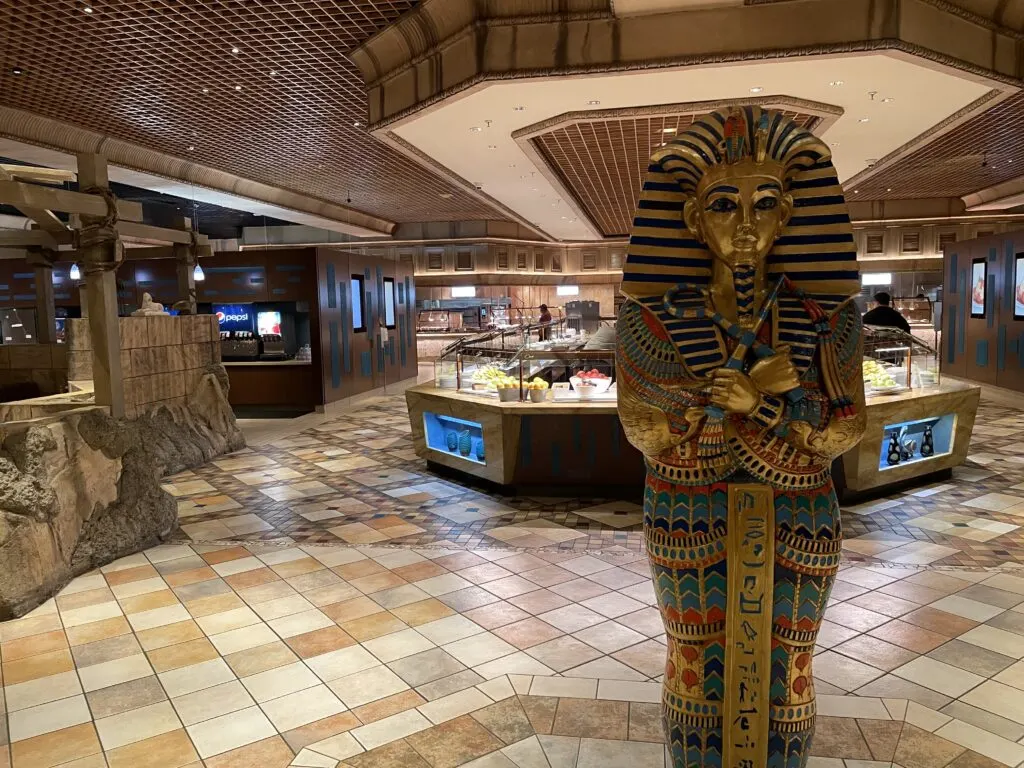 Play Video Games: Luxor's HyperX Esports arena hosts numerous online tournaments, but also allows for hourly gaming. Pricing ranges from $15 for an hour to $125 for a weekend pass.
In addition to gaming, the Esports arena also offers a food and beverage menu with items like chicken finger baskets, cheeseburgers, and Philly cheesesteaks costing around $10-$15 on average.
Adult beverages are also available for purchase. If you are looking for something for your kids to do at Luxor while you peck away at the slots, this could be an option.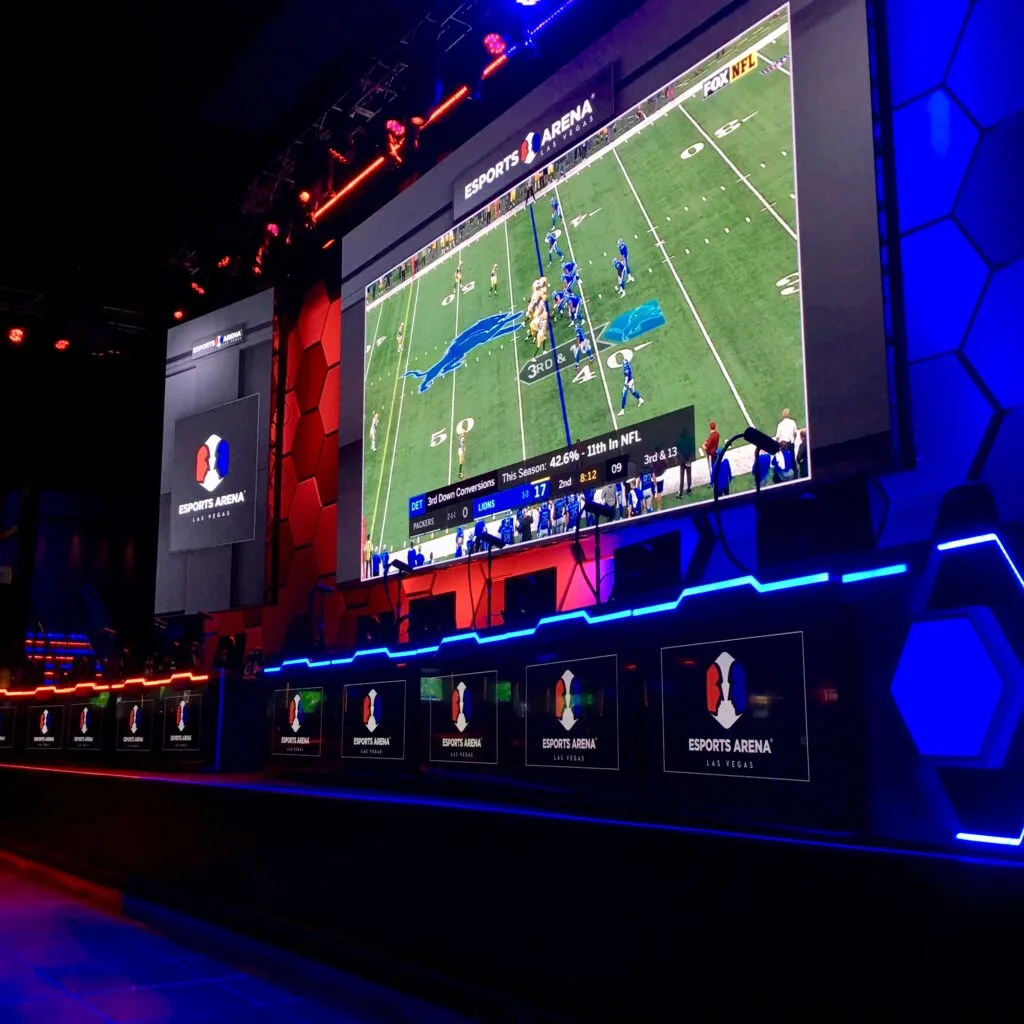 Things To Do Near Luxor
Although Luxor is somewhat isolated at the south end of the Strip, there is a free tram that connects the property with both Mandalay Bay to the south and Excalibur to the north. Access to the free tram can be found outdoors on the Strip-side of the property.
In addition to the tram, there is also an enclosed walkway that connects the 3 properties which is my personal preferred method vs. using the trams.
At Mandalay Bay, I recommend grabbing a cocktail with a view at Foundation Room or paying the cover to access the expansive Mandalay Bay Beach pool complex.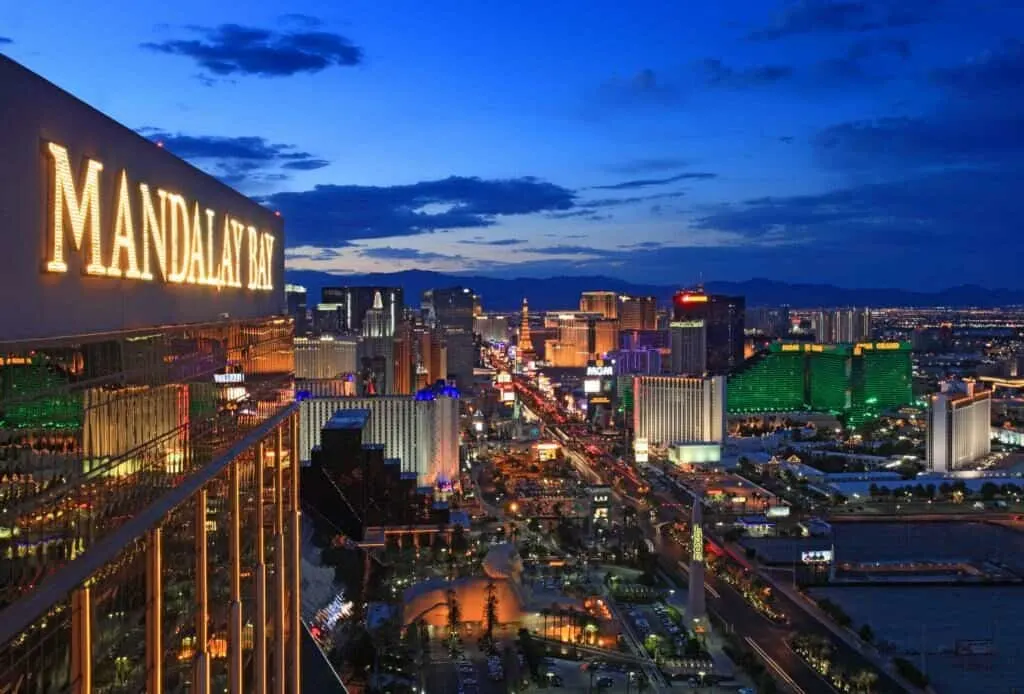 Excalibur's unique theming elements are also fun to explore as well.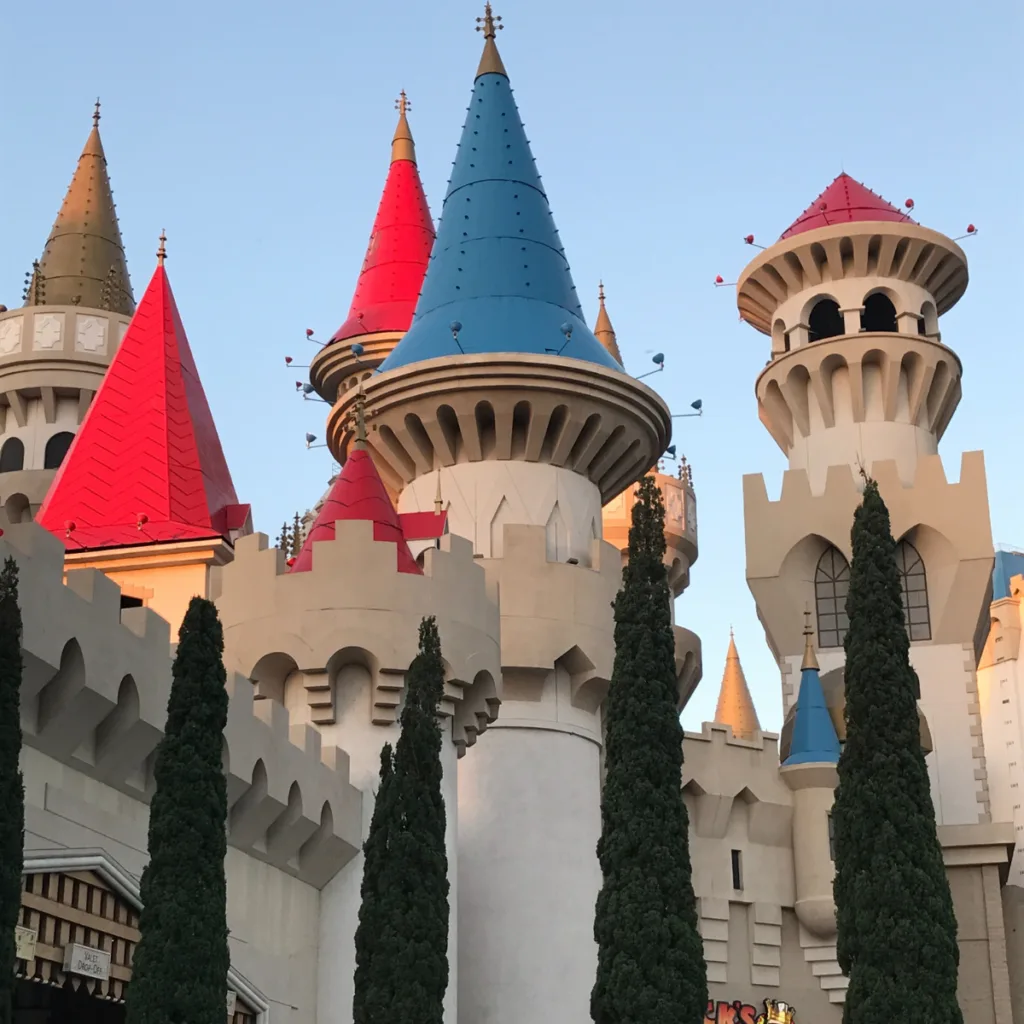 If thrills are what you seek, check out the rollercoaster at New York New York, which is a pretty wild ride. Thrill seekers won't be disappointed.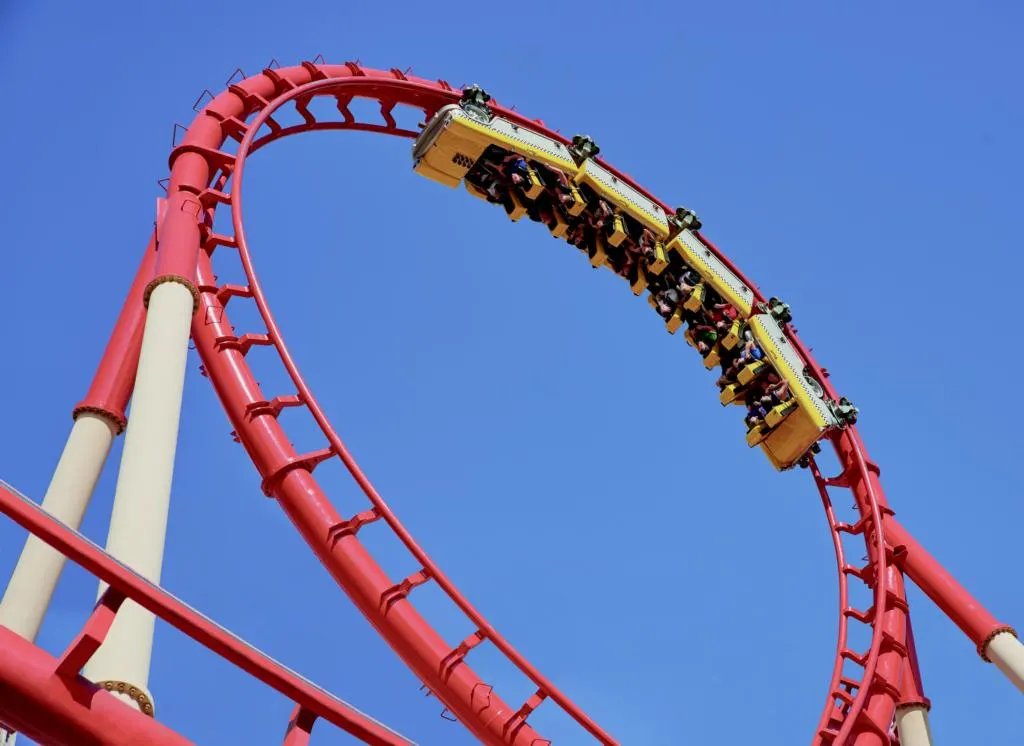 Topgolf, which is located behind MGM Grand is a competitive driving range experience that is fun for avid golfers and amateurs alike. In addition to hitting bays, Topgolf has multiple bars, a full menu, and even bartop gaming.
If Carrot Top's raunchy brand of comedy isn't your cup of tea, hop over to Tropicana and see Rich Little and his comedy show which incorporates impersonations of politicians and celebrities alike. Trop also has a comedy club with rotating acts that could be of interest.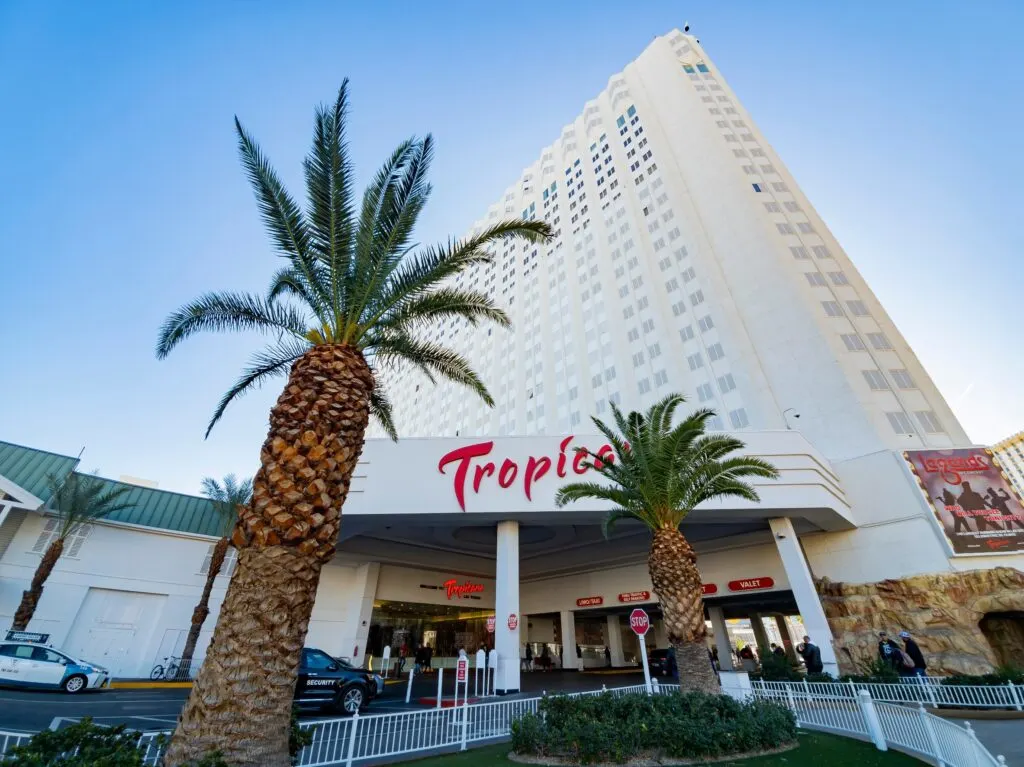 A free dueling piano show fires up nightly at New York New York, two resorts to the north at their Bar at Times Square.
My wife and I stumbled across this show years back, and it remains one of my fondest Las Vegas memories. Entertainment starts at 8 or 9 pm, depending on the night.
As you can see, despite its position on the far south end of the Strip, there are plenty of things to do at Luxor and nearby!
Hopefully, I was able to help you identify an activity or two to add to your vacation itinerary. Have a great trip!
Check out our resort by resort breakdown of things to do on the Strip for more activity ideas.
Feature Image Credit: ©belikova/123RF.COM
I'm a former software salesman turned Vegas aficionado. While the craps table is my preferred habitat, I pull myself away to explore new attractions, shows, restaurants, and outdoor activities around Las Vegas with the intent of sharing my experiences.
Ultimately, I just want to help folks plan a better trip and save a few bucks in the process.