We may earn money from the companies and products mentioned in this post.
Flamingo has been a staple of the Las Vegas Strip since the 1940s. Although much at the resort has changed since those days, one thing hasn't: There are still plenty of things to do at Flamingo. Boasting over 90,000 square feet of gaming space which is comprised of 1,900 slot devices and 89 table games, Flamingo is a gamblers paradise. Many don't realize though that there is plenty to do outside of gambling both at and near the resort.
Below, we'll go over some of the best things to do at and near Flamingo in Las Vegas.
Wildlife Habitat: The perfect escape from the smoke and noise of the casino floor, Flamingo's free wildlife habitat is located in the rear of the resort near the pool complex. Resident animals on display include pelicans, ducks, fish, and of course, flamingos. Stop by between 10 am -5 pm for a unique souvenir with one of Flamingo's resident parrots.
Flamingo's GoPool: Flamingo's GoPool offers a party atmosphere, and is accessible even if you aren't a guest at the hotel. Non-guest access to Flamingo's GoPool complex for free Monday-Thursday and for a cover charge on Thursday-Sunday.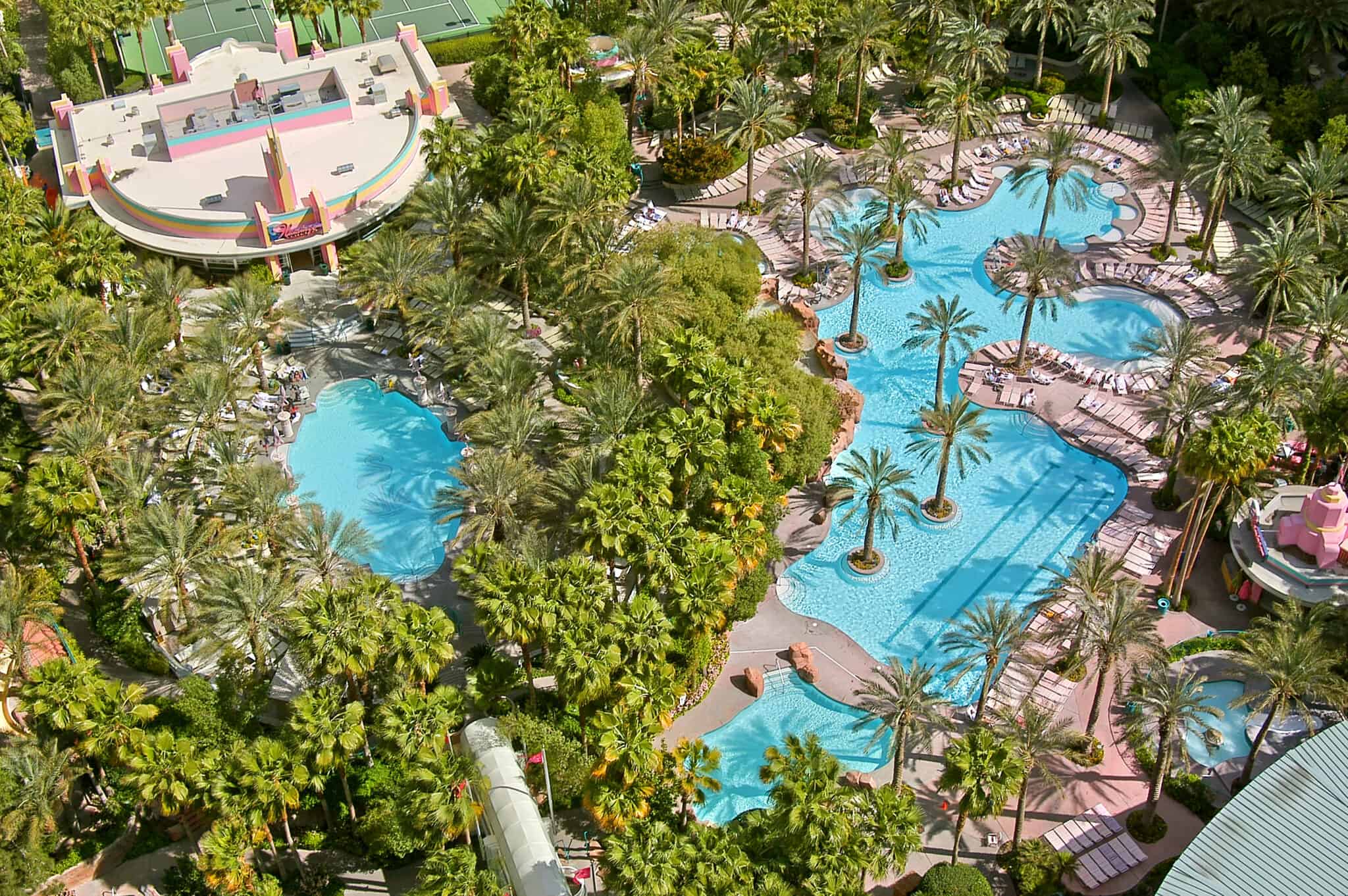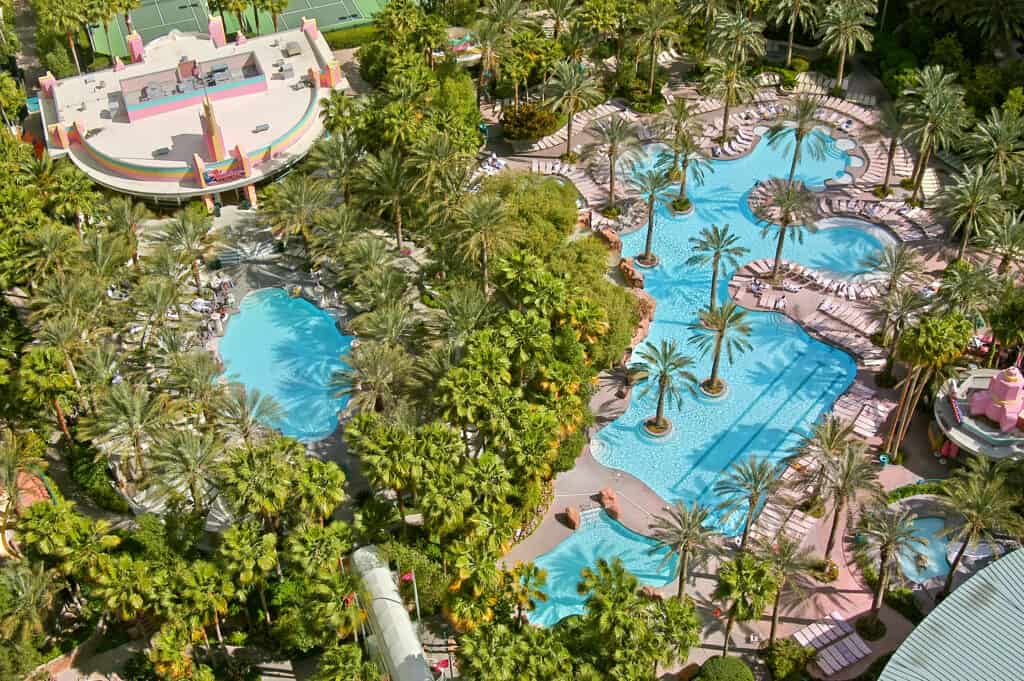 Related: A full list of Las Vegas pools that non-guests can use for free or for a fee.
People Watch at Flamingo's Outdoor Bar: Located at the south corner of the property overlooking the Las Vegas Strip and Cromwell, this bar offers some of the best people-watching in Vegas. Sit, sip, and watch street performers hustle for tips while throngs of people, many of them worth seeing, meander by.
Grab 50 Cent Beers at Bird Bar: From 5-6 pm daily Bird Bar serves .50 cent beers. It's a heck of a deal and there is typically a crowd. Get there early and buy 2-3 beers upfront so that you don't have to wait in line more than once. Check out our complete list of drink deals on the Strip here.
FlyLinq Zipline: Just north of Flamingo is the Linq Promenade which is lined with numerous shops, dining, and bar options and FlyLinq allows you to soar over the crowds below. Rides originate near the Strip and deliver riders to the base of the High Roller Observation Wheel. Riders have the option of riding in a sitting position or "Superman" style (on their stomachs as if flying). We recommend buying tickets online ahead of time to reserve your time slot, save a few bucks, and avoid the line.
High Roller Observation Wheel: Anchoring the Linq Promenade is the iconic 550 foot tall High Roller Observation Wheel. Take the 30 minute round trip ride in one of High Roller's 28 pods which offer stunning views of Las Vegas. While slightly more expensive, we recommend riding at night when Vegas is shining bright. High Roller also offers an all you can drink open bar package dubbed the "Happy Half Hour" which, for an extra $13-$15, is a blast. Again, we reccommend booking in advance online to obtain a reduced price and to skip the time-consuming line to buy tickets at the attraction.
See Also: Check out our full thoughts on High Roller's Happy Half Hour here.
Even if you don't have a huge gambling budget, there are plenty of things to do at Flamingo in Las Vegas. As a property that sits in the center of the Strip, there are also plenty of itinerary worthy items in the near vicinity.