When it comes to luxury hotels in Las Vegas, Wynn and Encore are widely recognized as the standard bearers. It just doesn't get much better.
I recently had a chance to stay in one of Wynn's Resort King Rooms and the experience, which was terrific, left me wanting more.
Although it's now impossible to earn a completely free room at Wynn or Encore via the popular Wynn Slots app, I made the decision to buy back in and grind out a couple of free nights for my wife and I. Ultimately, I paid a hair over $350 on in-app purchases to earn 2 off-peak room nights at Encore.
If it weren't for the app, I would have paid $195/night plus the $45 nightly resort fee. I came out slightly ahead financially, but the time investment needed to earn the room via the app wasn't worth the savings I realized. In the future, I'll just pay for the room instead.
Regardless of how the room was earned, I was over the moon for my first stay at Encore and look forward to sharing my experience.
Encore Check-In Experience
I received an email from the resort the night before my arrival prompting me to check-in in advance.
A QR code was then generated that could be used to retrieve my reservation details when using a self-serve kiosk when I arrive at the resort.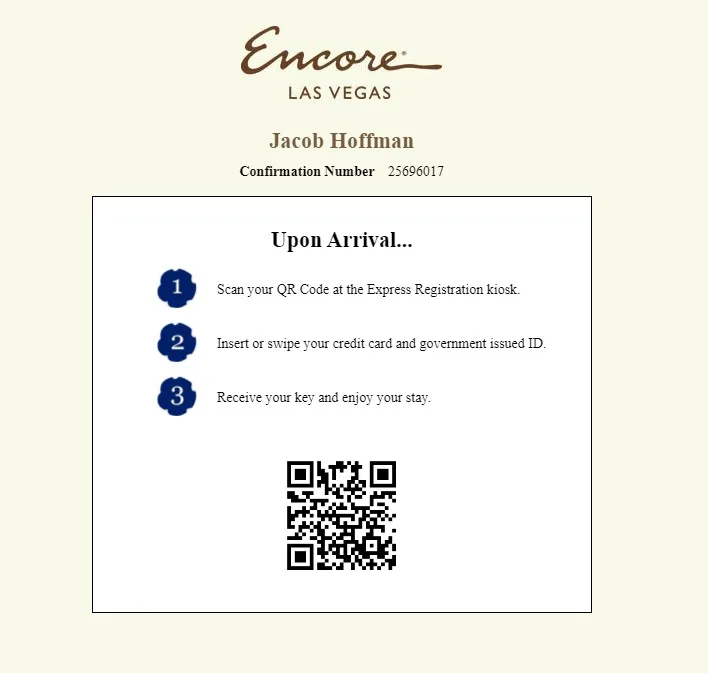 Although the standard check-in time at Encore is 3 pm, I received an email the morning of my arrival at 11:30 letting me know that my room was ready.
I'm a sucker for a resort that not only offers complimentary early check-in when available but also alerts you the moment your room is ready so that you can get settled.
Upon arriving at Encore, my wife and I were able to walk right up to a self-serve kiosk and had room keys in hand within 5 minutes.
It's tough for me to articulate how much I enjoy being able to skip the line at the registration desk and avoid human interaction.
We're off to a good start.
Inside Encore's Resort King Room
I always like to evaluate common areas on the way up to the room, knowing that the condition they're in are often a pre-cursor to what you'll experience once to your accommodation.
As you'd expect, the elevator lobby, hotel hallways, etc. all set the right tone and left a solid first impression.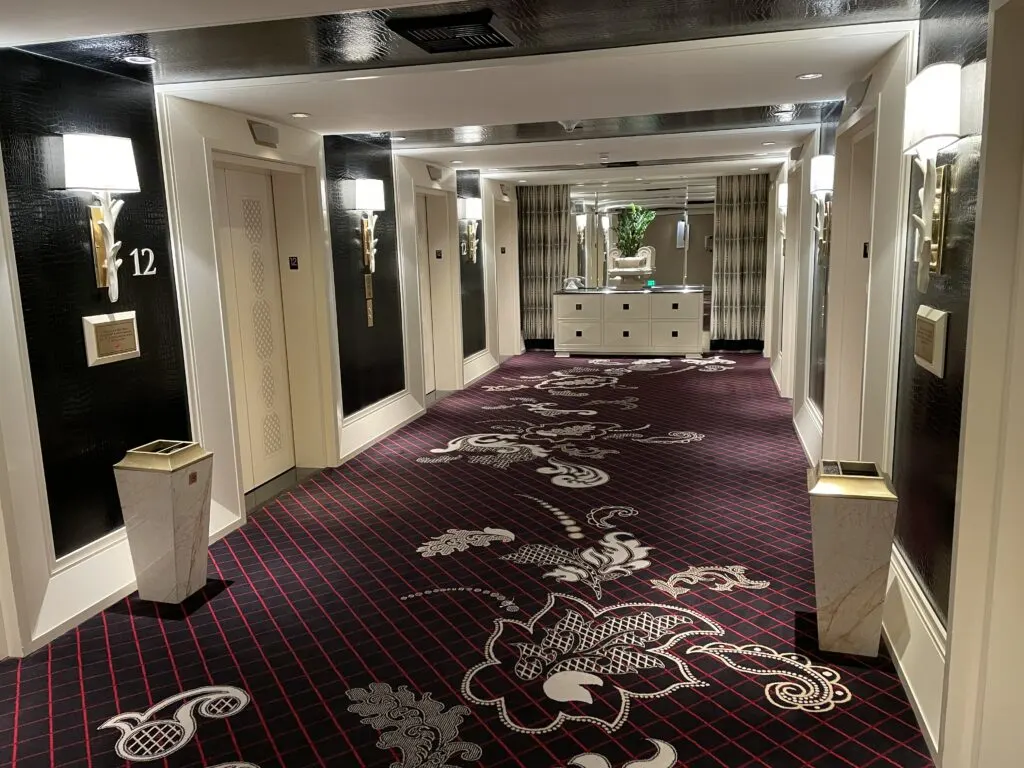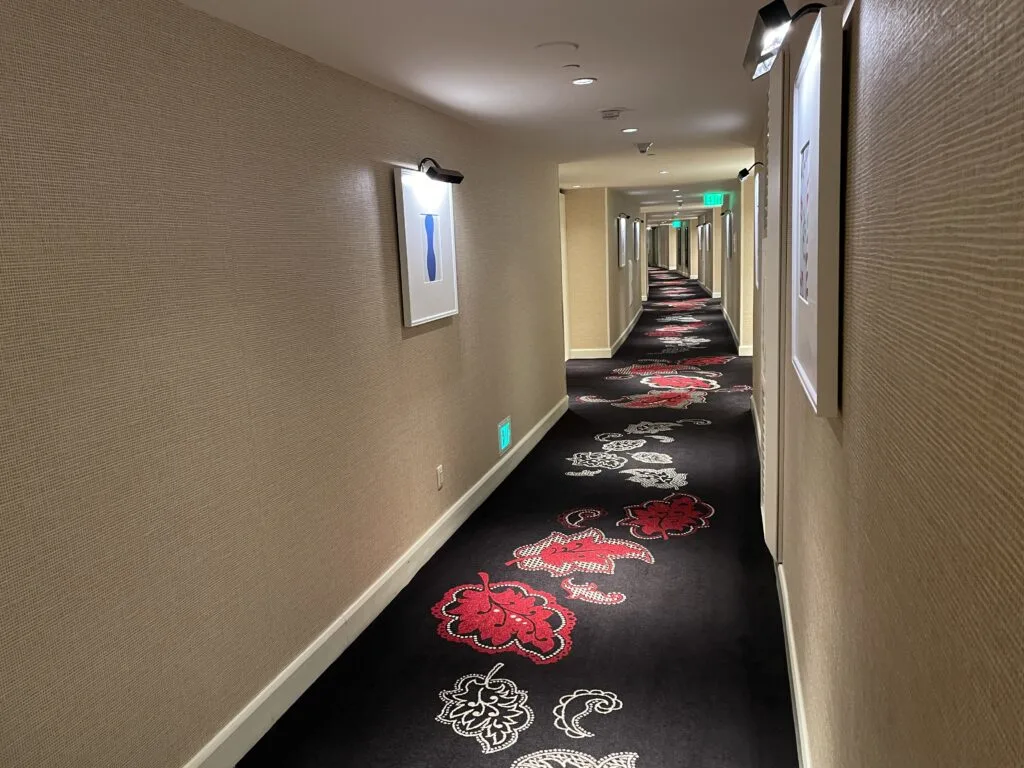 Encore's room offers a unique layout, splitting the 745 square feet of space between a bedroom and a small living area.
Between the two rooms is a wall with a TV that's on a swivel, allowing it to face either the bed or the living area on the other side of the wall.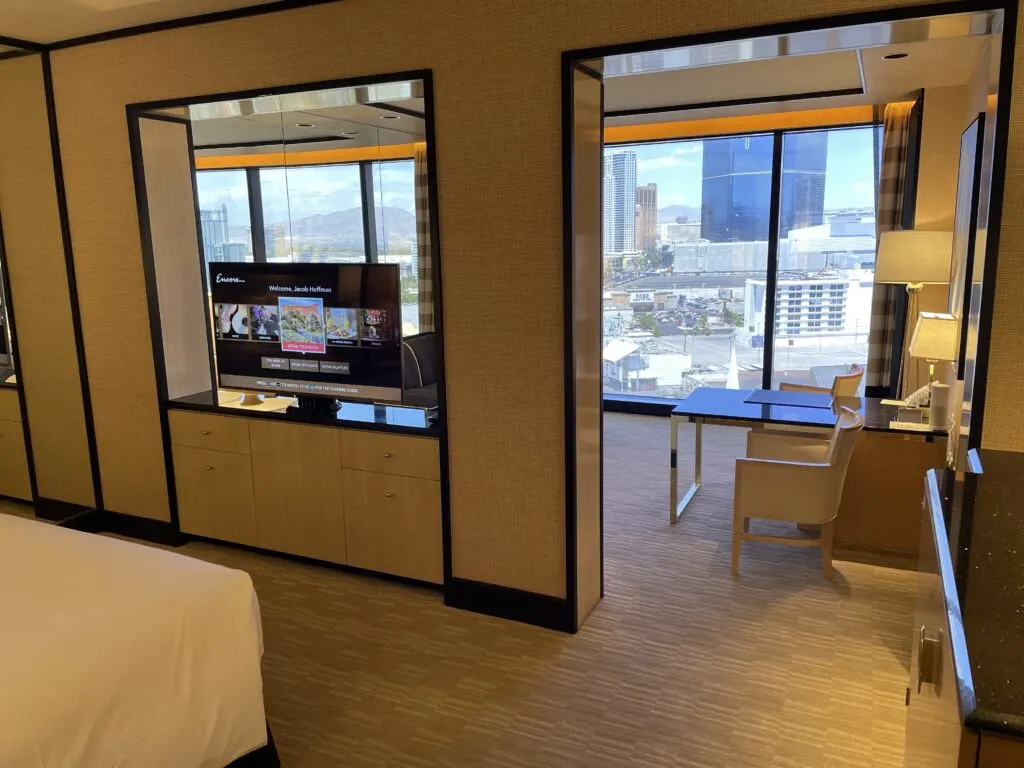 The room's decor makes an immediate impression. The dark trim perfectly contrasts the creme-colored walls, and accent lighting illuminates the ceiling along the windows and even the underside of furniture.
Floor-to-ceiling mirrors dominate a wall in both the bedroom and living area. Those mirrors make the room look and feel bigger than it is in reality.
By no means am I an interior design expert, but I thought the incorporation of various patterns and physical textures on the walls was a unique touch. Here are a few examples found in the room: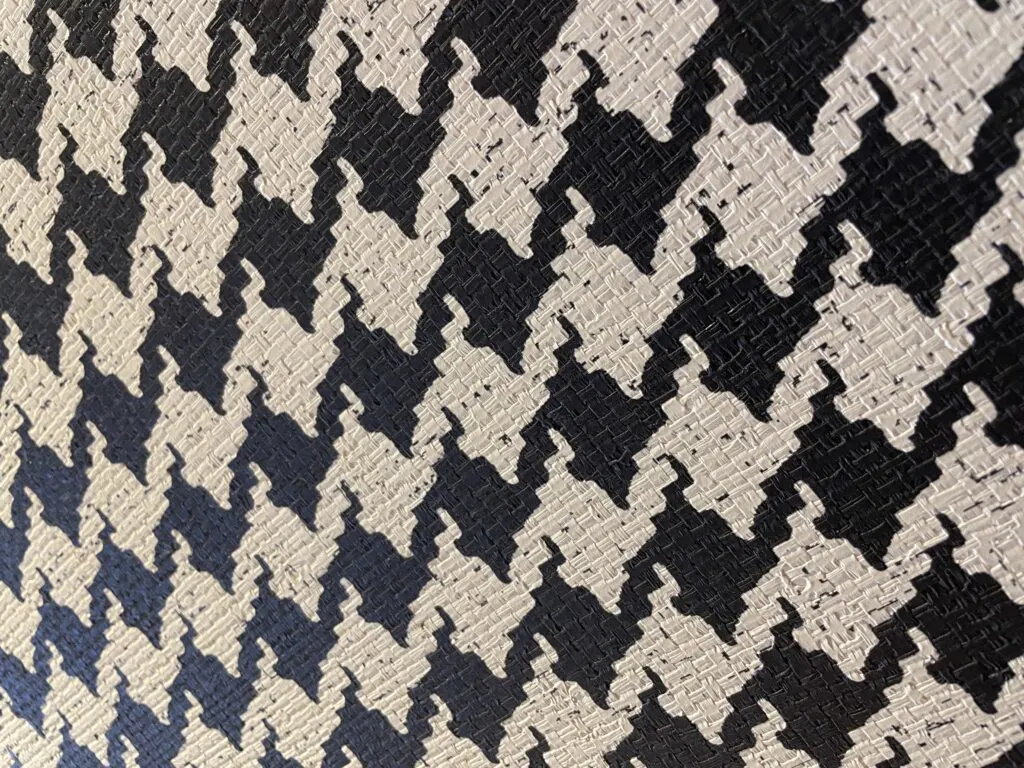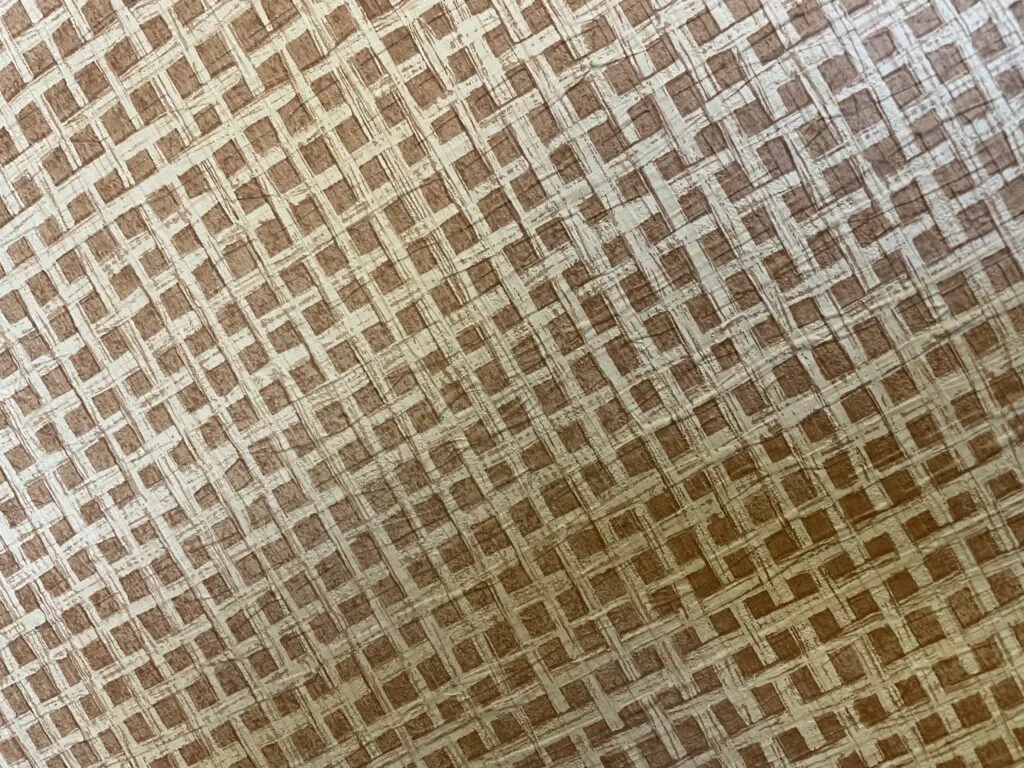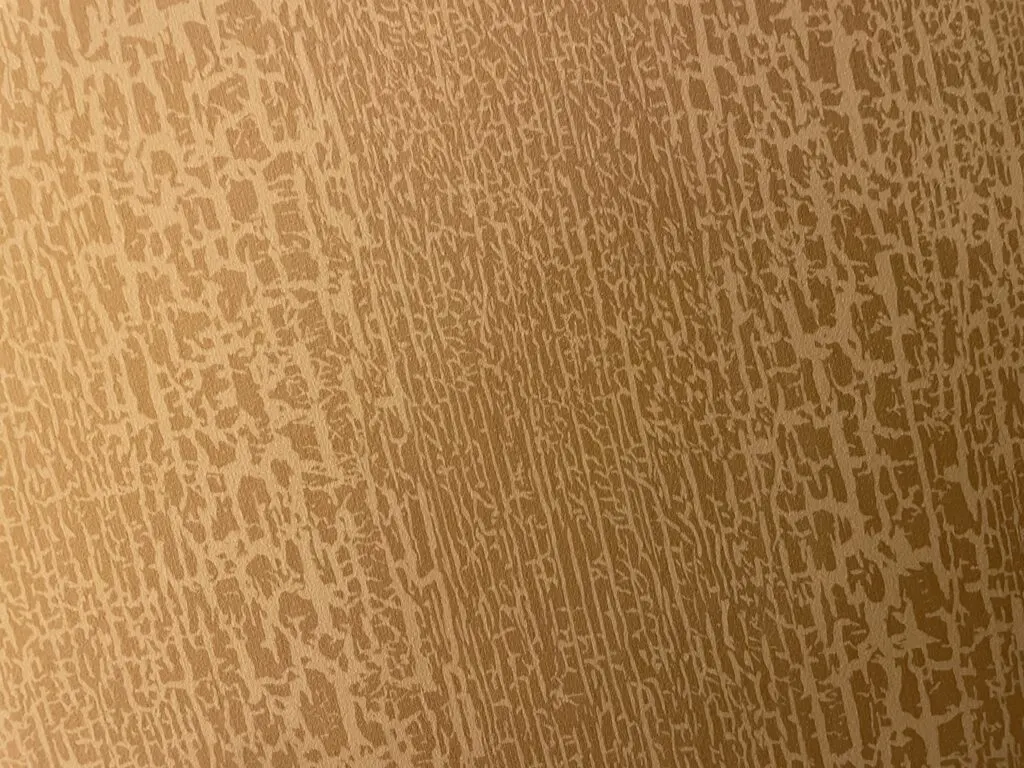 Lighting is also controlled via electronic touchpads around the room.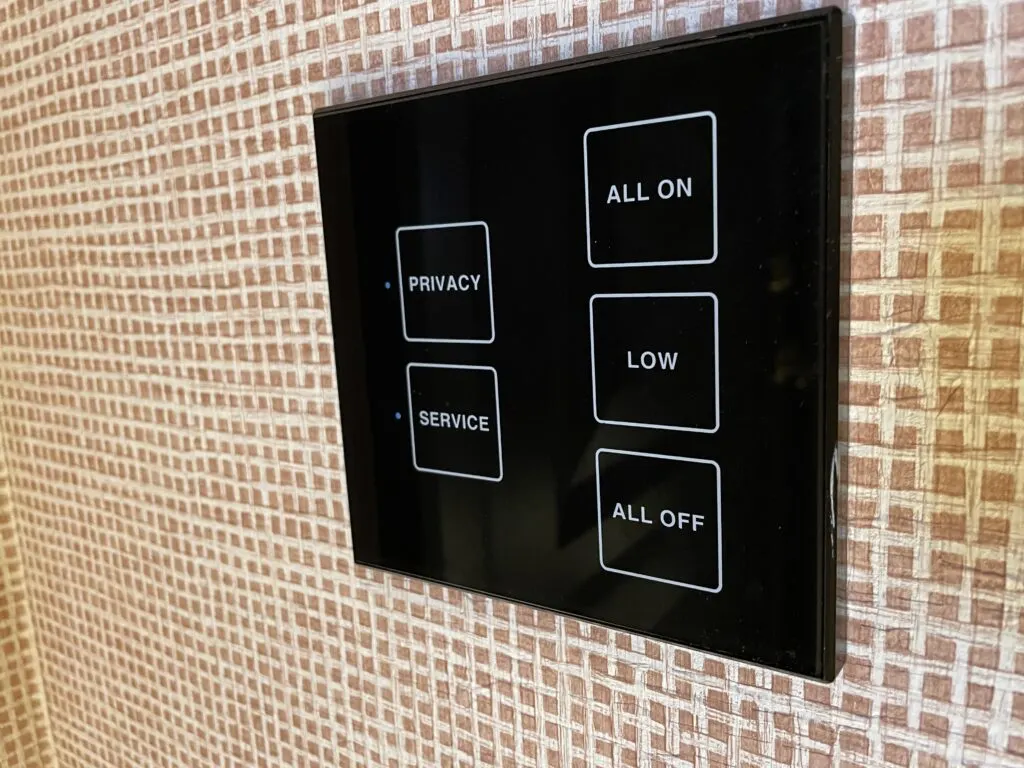 Resort King Bedroom
The bedroom featured an absurdly comfortable king bed complete with a down comforter that faced a 55″ TV that on a swivel between the bedroom and living area.
On the end table next to the bed was a black screen that oddly didn't work, but appeared to be a clock/alarm. While I could never get the screen to fire up, the alarm did go off at some odd time. Unable to get the screen to illuminate, it simply had to be unplugged.
Notably, each end table had a pop-out bank of charge ports which made for easy access.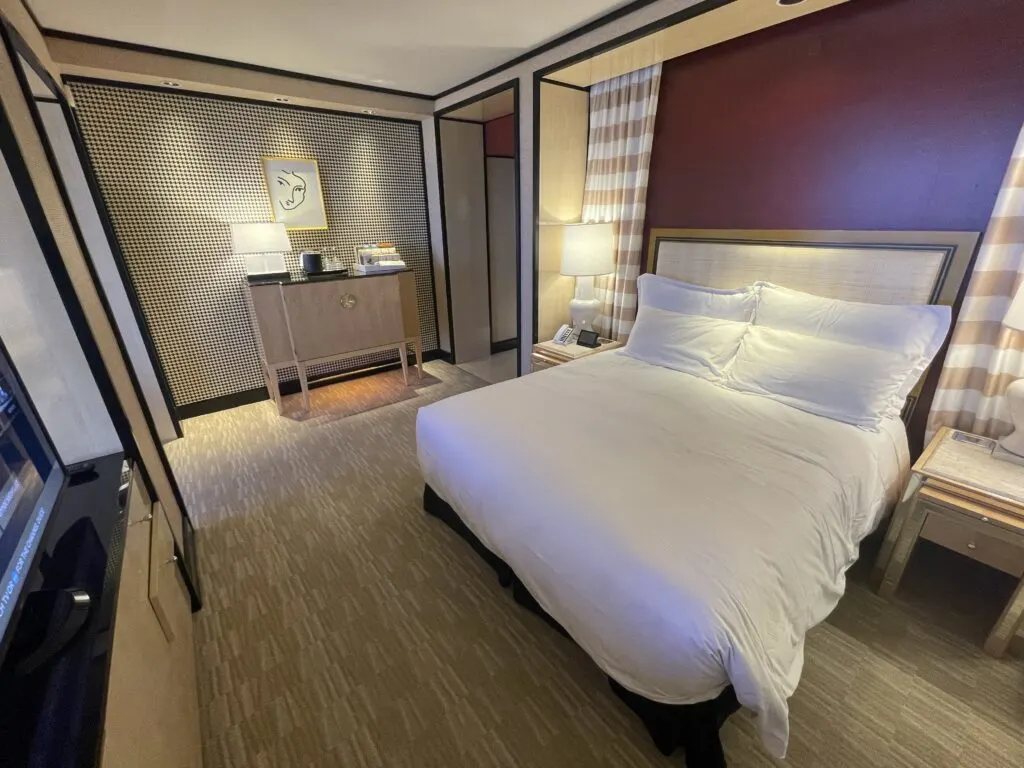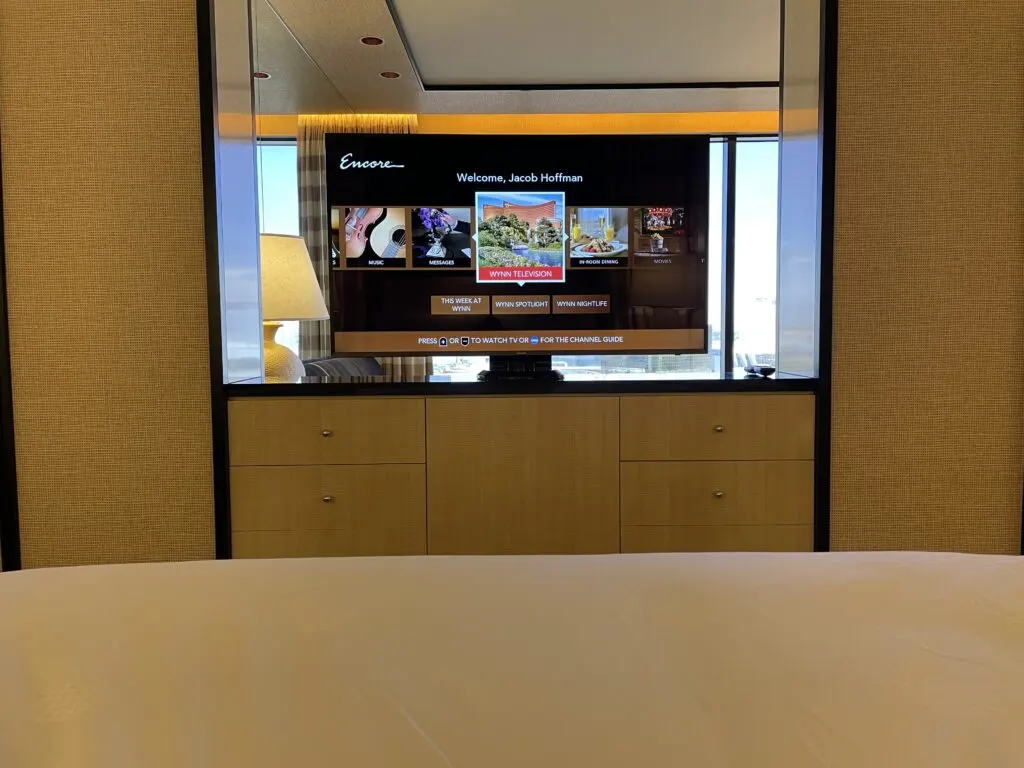 The mini bar was stocked with snacks on the topside, and there was a fully stocked fridge in the cupboard. Item pricing was $7 for soft drinks, $12-$15 for snack items, and $11 and up for alcohol.
Unfortunately, there wasn't any empty fridge space for personal beverages or food.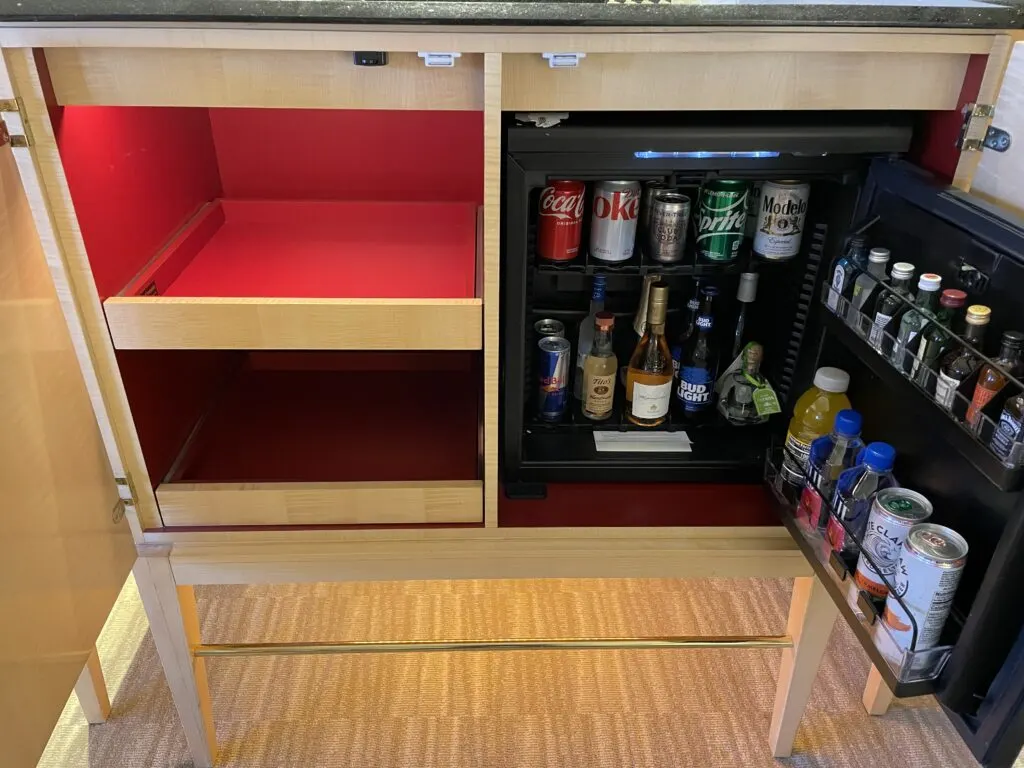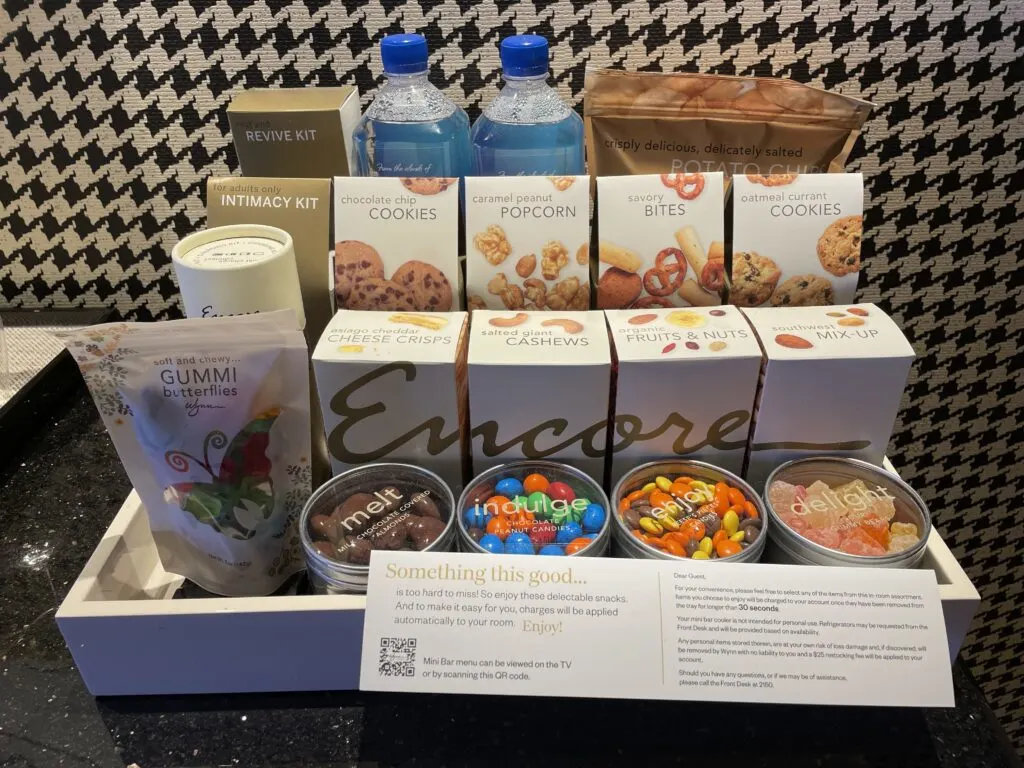 Resort King Living Area
The living area featured floor to ceiling windows, and our room offered views of Resorts World and the north Strip.
The TV could swivel over, but wasn't at a great viewing angle for those sitting on the couch. A second TV where the "3 circle" picture is (pictured below) would've been perfect.
In addition to the couch and ottoman was a workdesk with 2 chairs. Atop the desk was an Alexa device that can typically provide resort information, close and open the drapes, etc., however, I couldn't get it to connect to the internet. No biggie – I can pull my own drapes.
Popping out of the workdesk were several USB charge ports.
The thermostat went as low as 65 degrees, and it was effective at holding the room at a cool temperature.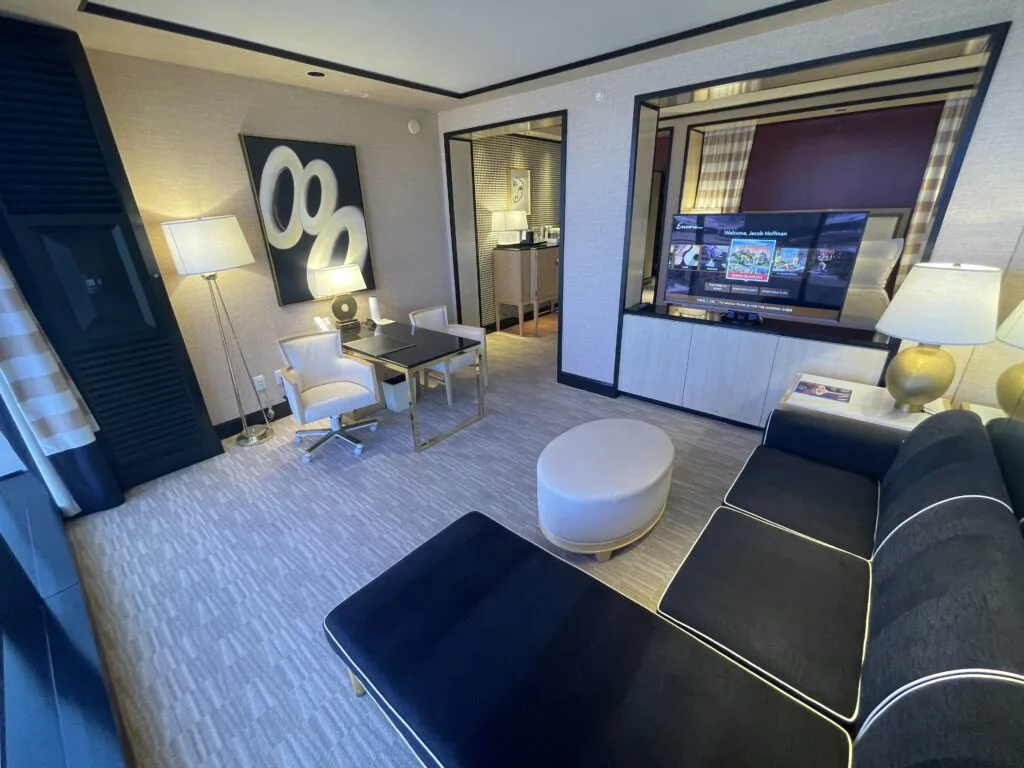 I didn't notice this detail until later, but a small vent on the living area's mirrored wall was concealed by a smaller mirror that was placed atop it.
Clearly, no detail is ignored.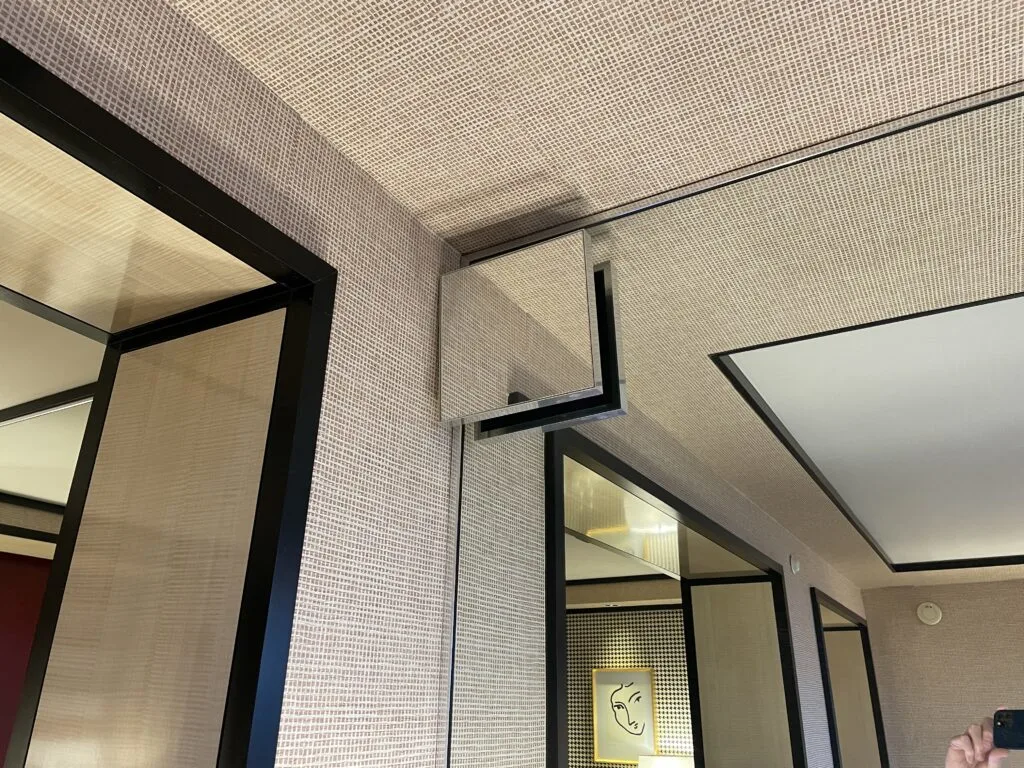 Resort King Bathroom
The bathroom was large, with a separate room that the toilet called home. On the wall in the water closet was a phone, which is an amenity I'll personally never understand, but I suppose it's good to have the option to make a call.
Above the dual vanity sink was a pretty elaborate mirror with some unique flair and 2 lamps extending out of the middle of it.
To the right of the vanity was a small TV, which is a nice touch for those that spend a decent chunk of time getting ready.
There were two robes available for use, although we didn't leverage them.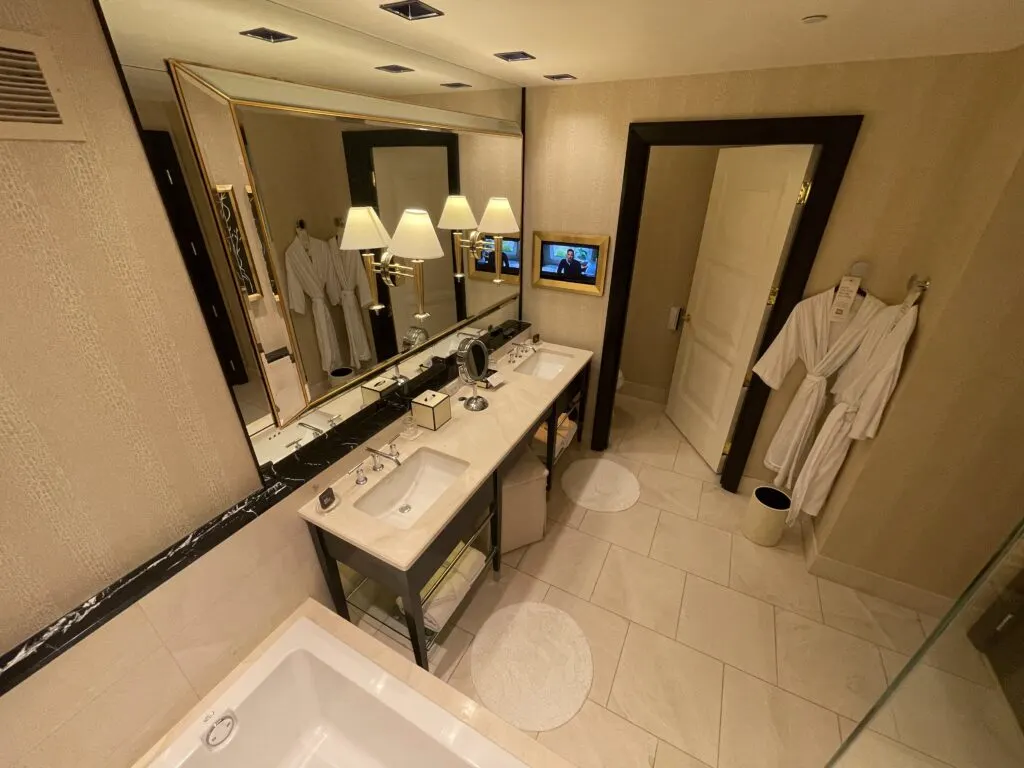 Both a tub and a glass-enclosed shower were present.
The shower had a bench, a detachable sprayer, and impressive water pressure. The head was a little low for my 6-foot 5-inch frame to fit underneath, but normal-sized humans shouldn't run into issues.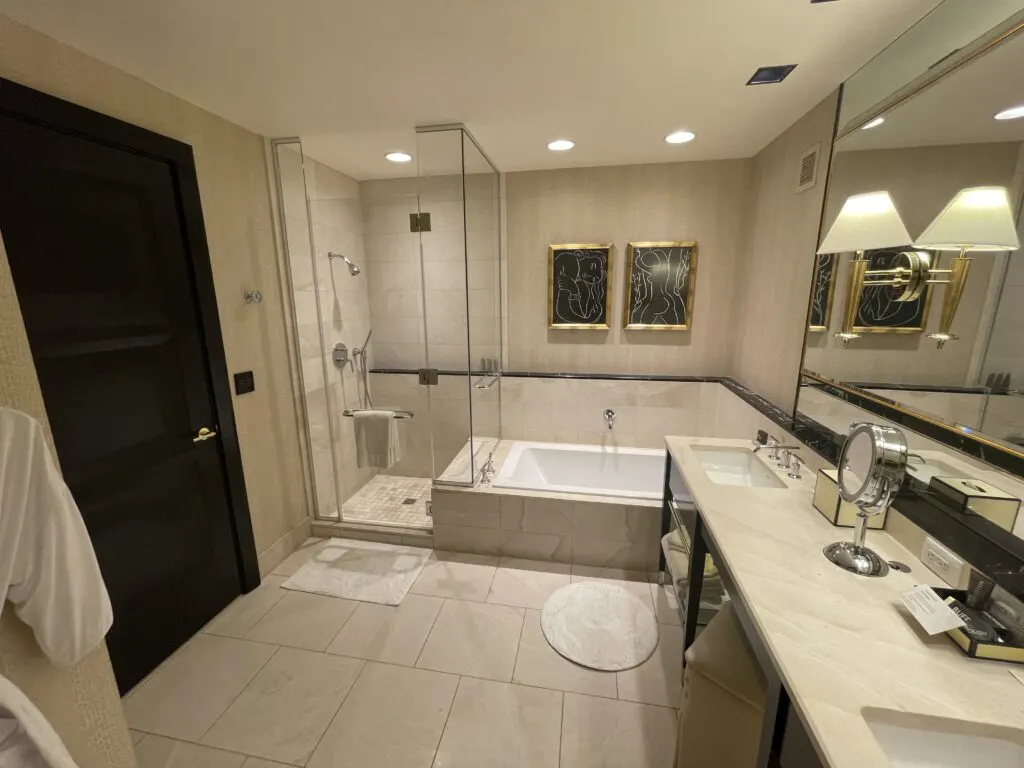 Here's a closer look at that tub.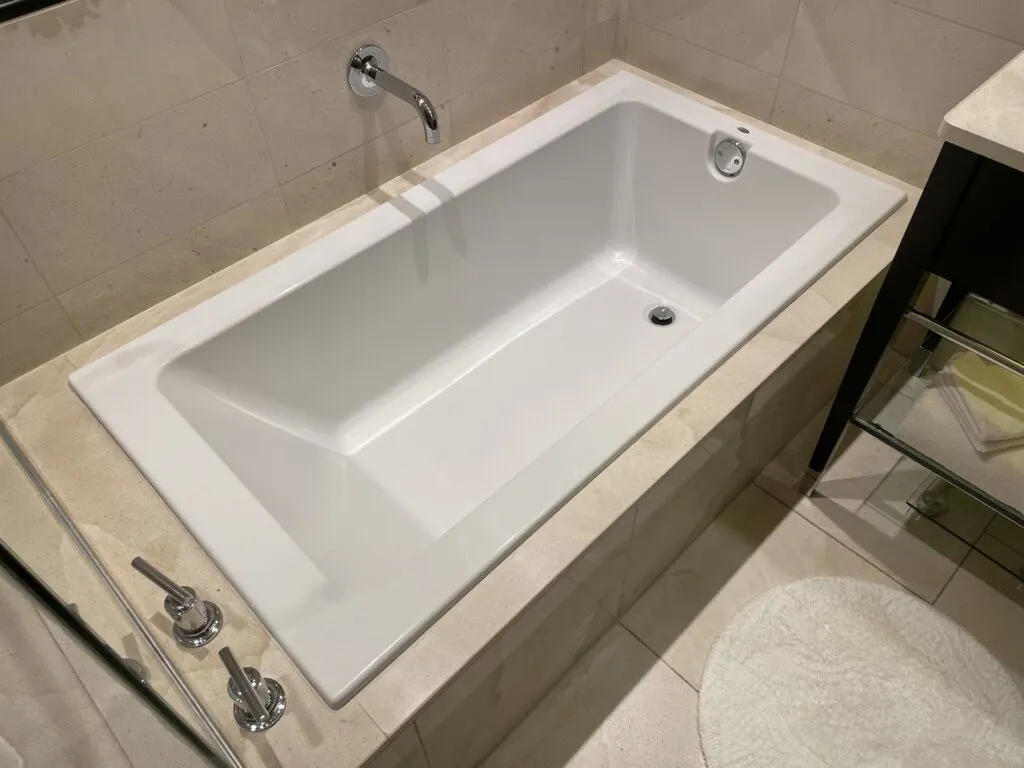 One of the coolest touches to me was this tissue box that perfectly matched the base color and trim of the broader room.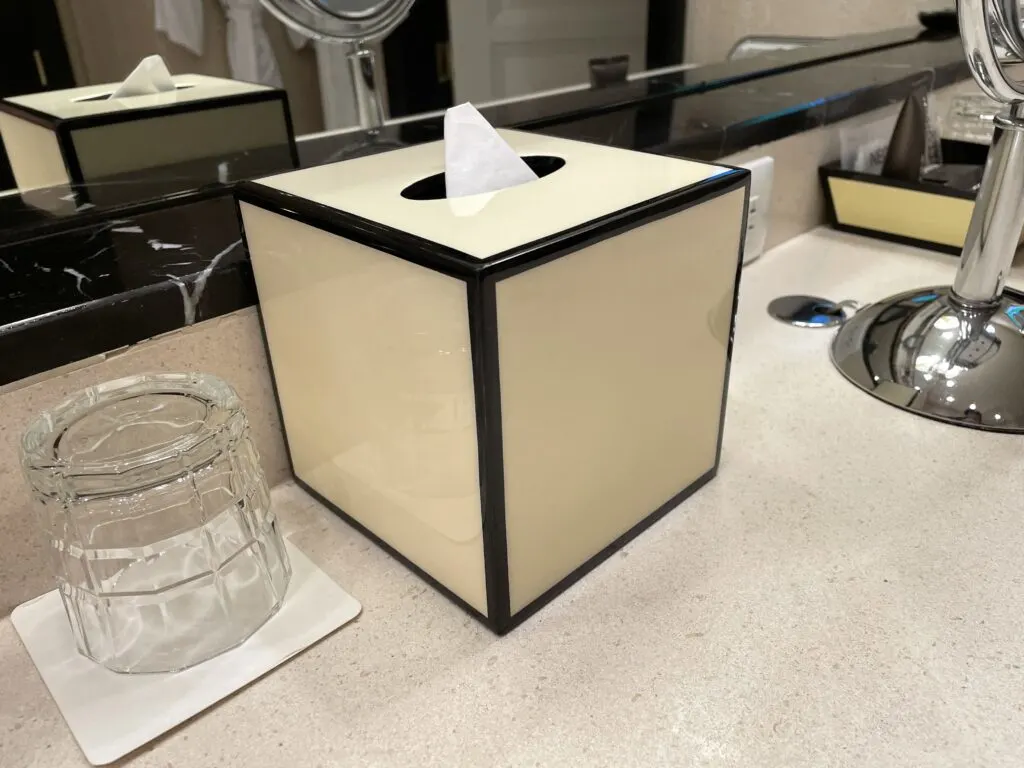 An Essentially Flawless Room
This was an exceptional room, and it was nearly impossible to find flaws, but there were a few small things to point out.
Noise from outside the room was common, the most prevalent of which was the symphony of toilet flushes from rooms above us every morning. Seriously, these toilets must have jet propulsion, because they pack a punch in the decibel department.
I also do my best when reviewing a room to find scuffs, items in disrepair, etc. After all, it can't be all roses, right? Well, at Encore, it pretty much is. I found two minor scuffs (pictured below).
Needless to say, the dings didn't bother me in the least as this was an immaculate room.
It's ridiculously rare to find a hotel room without a dusty corner, dirty surface, etc. This room was one of the cleanest I've ever seen, and I've seen a few.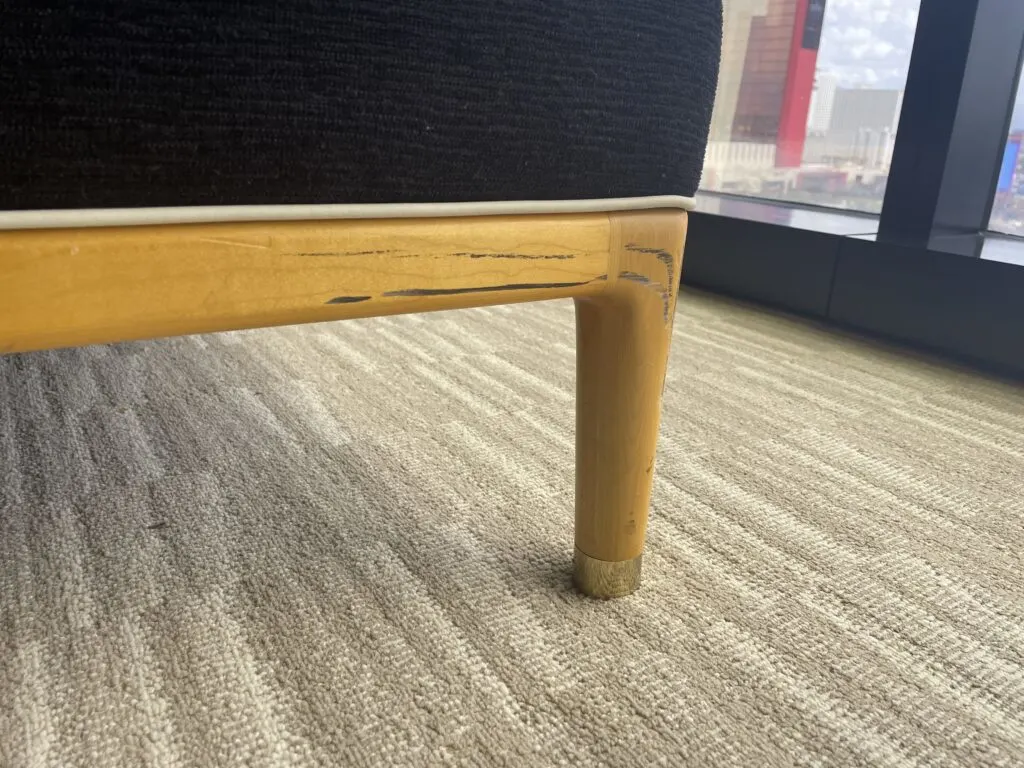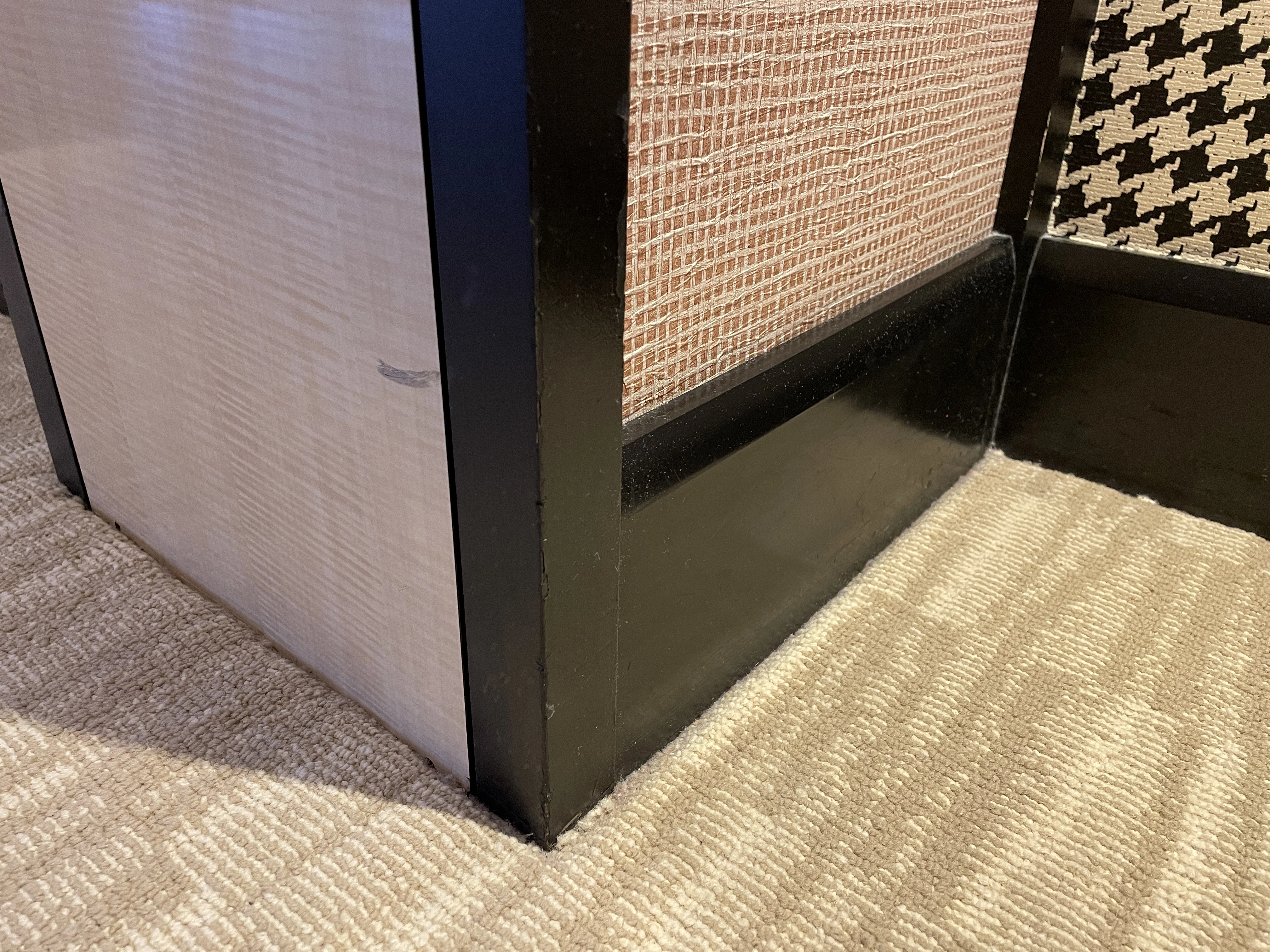 Encore Resort Highlights
The Pools: The pools at Wynn and Encore are both beautiful, although Wynn's offers a bit more space to stretch out. I'd recommend taking a few extra steps to take advantage of it.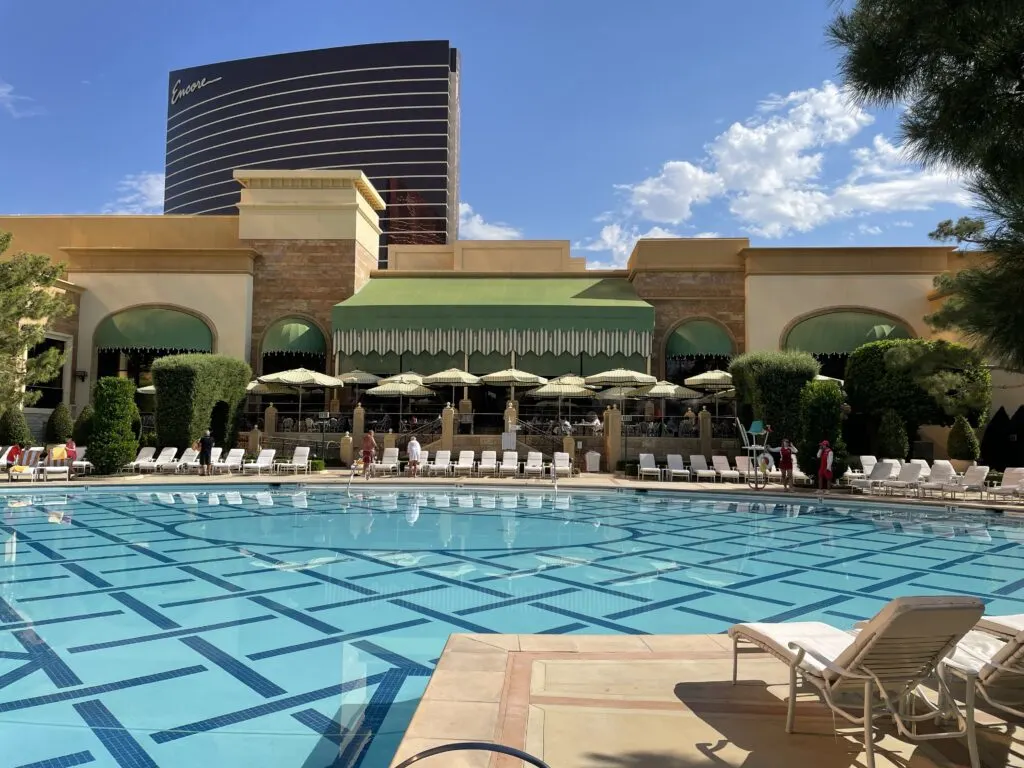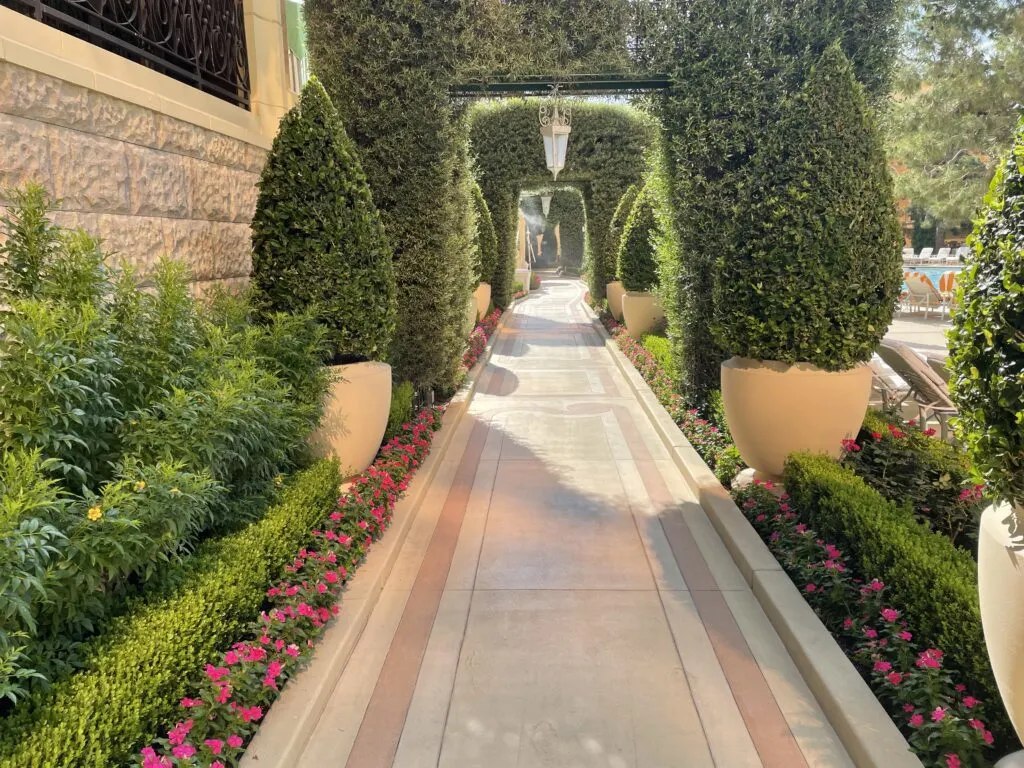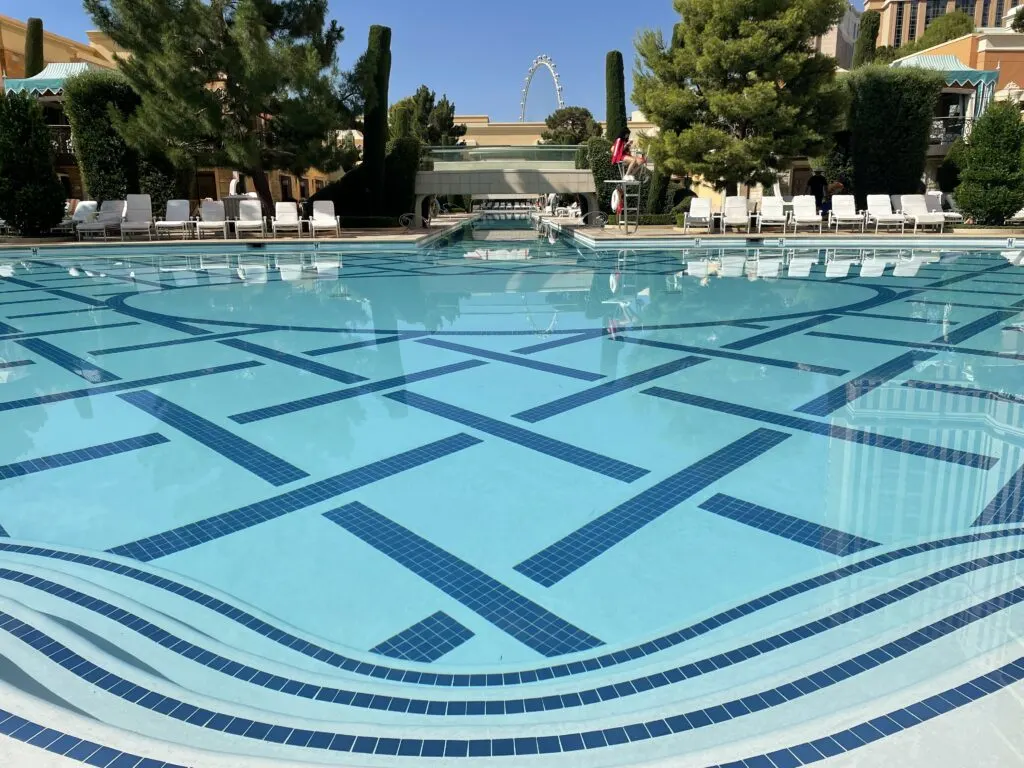 Gaming: The casino floor at Encore and Wynn are as luxurious as the hotel and table minimums reflect that. While I saw craps minimums as low as $15 and blackjack as low as $25 in the early morning, they ramp up to $50 – $100 minimums during prime time.
Watch your slot denominations too, as many machines you'd expect to be penny slots are $1 denomination.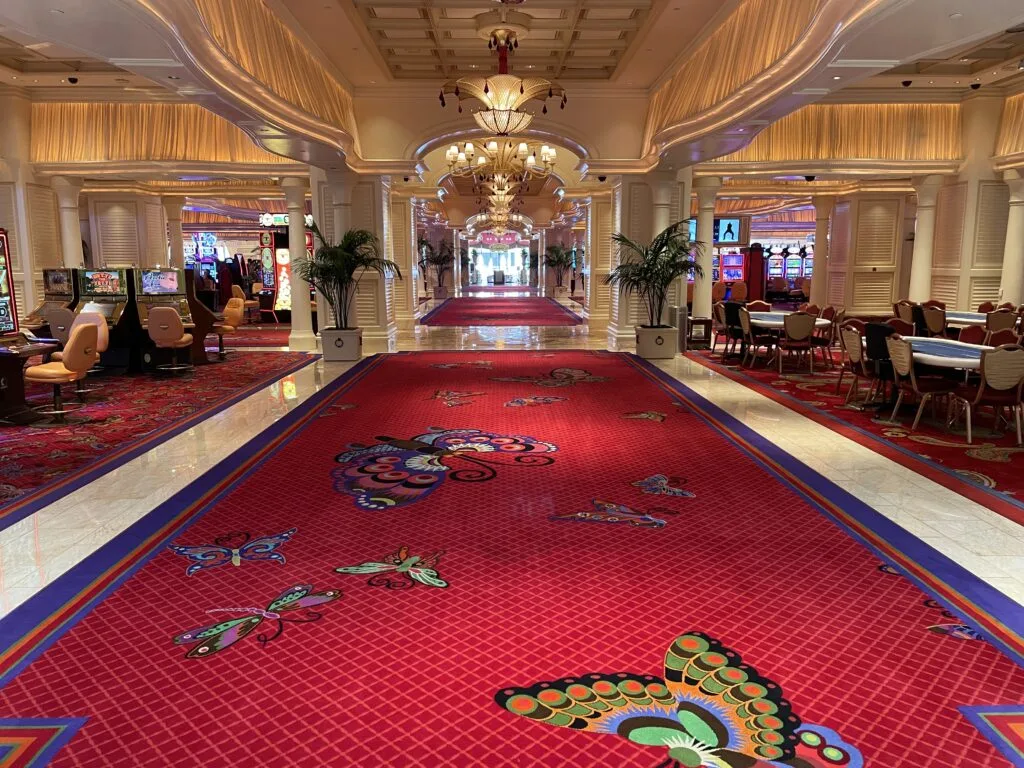 Dueling Pianos: Stop by Encore's Eastside Lounge for a dueling piano show overlooking the pool nightly.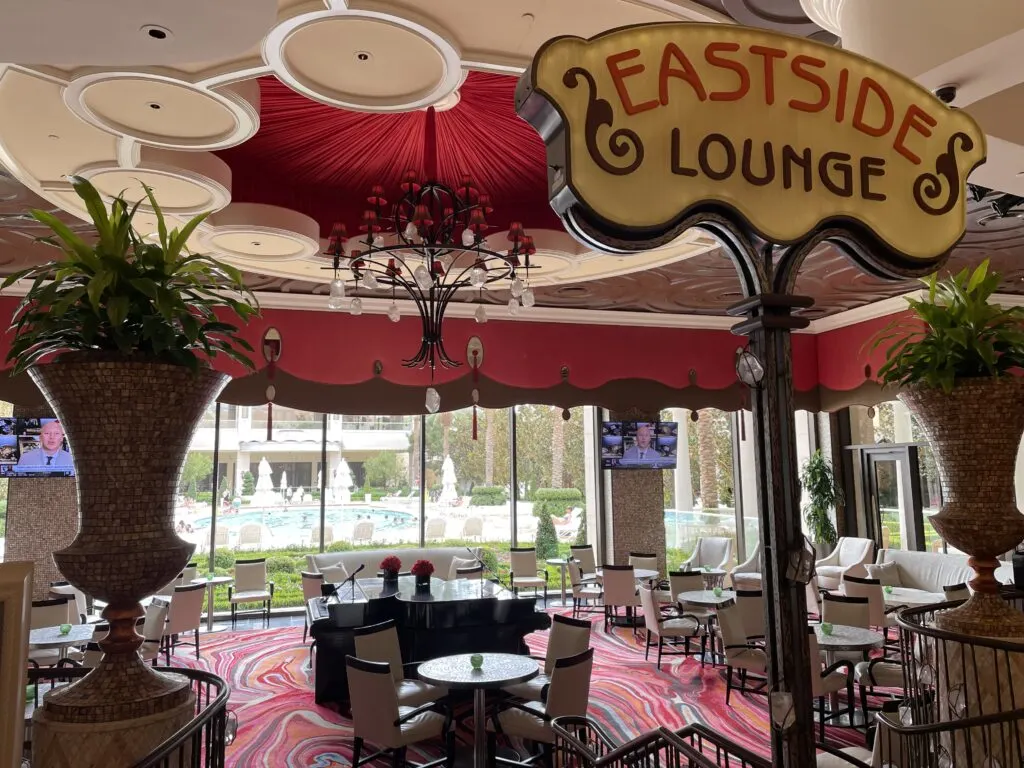 Free Parking: Wynn and Encore are among the few hotels in Vegas with free parking, no validation required.
Room Service: While more and more hotels are nixing the amenity, both Wynn and Encore are among the few Las Vegas resorts that still offer room service.
Nearby Attractions: While Encore is somewhat isolated on the north end of the Strip, it's steps away from Resorts World, the newest resort on the Strip.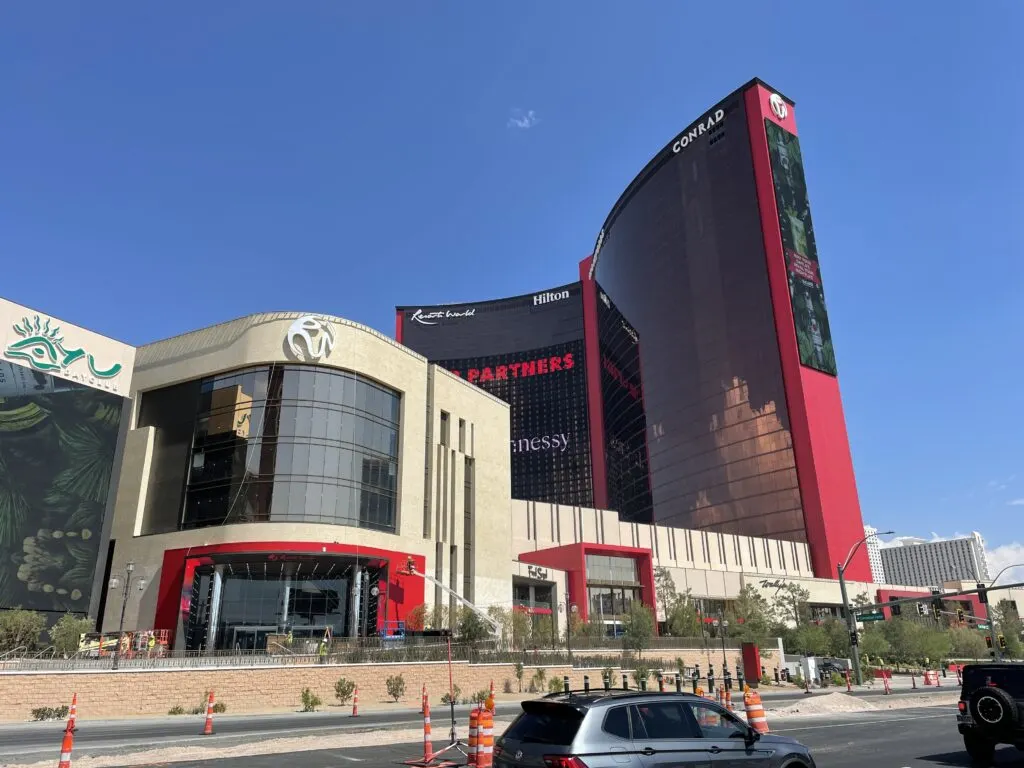 In addition to Resorts World, you'll want to stop at Tacos el Gordo, which is across the street from Resorts World for some of the best tacos you'll ever experience.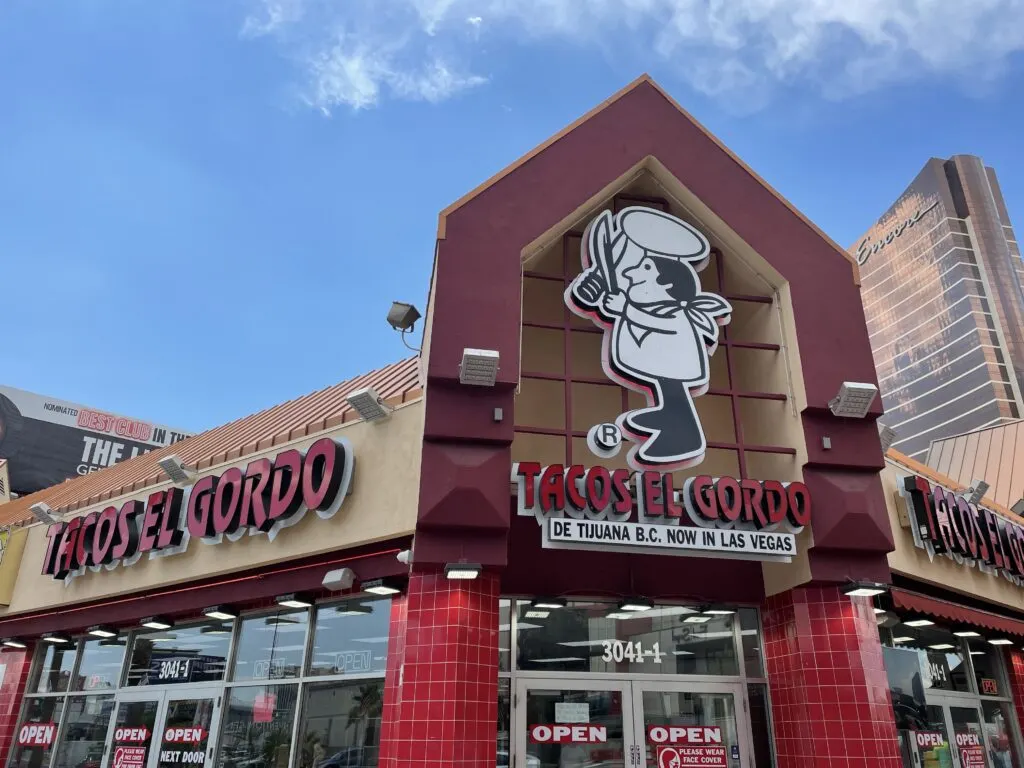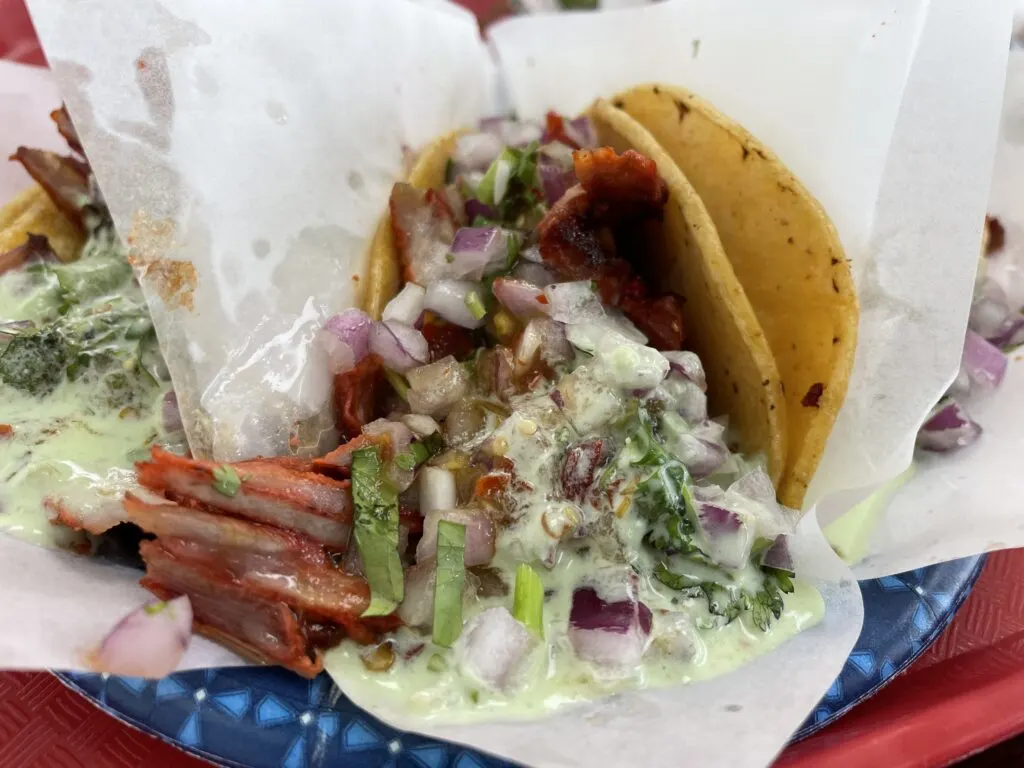 Is Encore's Resort King Room Worth the Money?
Encore is one of the nicest hotels, if not THE nicest in Las Vegas, and the nightly price reflects that.
While I wouldn't splurge on Encore for a trip with my guy friends focused on degeneracy, this is a room I will certainly spend up for when traveling with my wife. For a "date trip" type of experience, Encore is worth every penny.
One knock against Wynn and Encore from the perspective of low and mid-rollers is that your odds of earning comps in the future are low. Wynn attracts an affluent clientele and you'll have a tough time competing with them for offers.
While an average guy like me can easily score free rooms within the MGM and Caesars loyalty programs, I'm not even on Wynn's radar.
If you're planning to book Encore, but are bringing a meager gambling budget, I'd suggest paying for the room, enjoying the upscale product, and consolidating your gambling activity elsewhere when possible to keep offers flowing in from other, less prestigious resort chains.
Ultimately, if you're looking to impress a girlfriend or wife, are booking a room for a special occasion, prefer luxury over mediocrity, or want to do Vegas like a high roller, you won't regret booking Encore.
My experience was spectacular and I trust yours will be too.
I'm a former software salesman turned Vegas aficionado. While the craps table is my preferred habitat, I pull myself away to explore new attractions, shows, restaurants, and outdoor activities around Las Vegas with the intent of sharing my experiences.
Ultimately, I just want to help folks plan a better trip and save a few bucks in the process.