"Iconic" is an overused term, but it's the exact word to describe Binion's instantly recognizable neon facade.
The property was purchased in 1951 by Benny Binion and his mantra of providing "Good food, good whiskey, and a good gamble" has made Binion's a top destination for many.
Over the years, Binion's footprint has expanded down the block, absorbing both the Boulder Club in 1960 and The Mint in 1988.
Recently, Binion's renovated and reopened their Hotel Apache rooms that offer a historic feel, while providing modern amenities.
I recently stayed there – See my Binion's Hotel Apache room review here.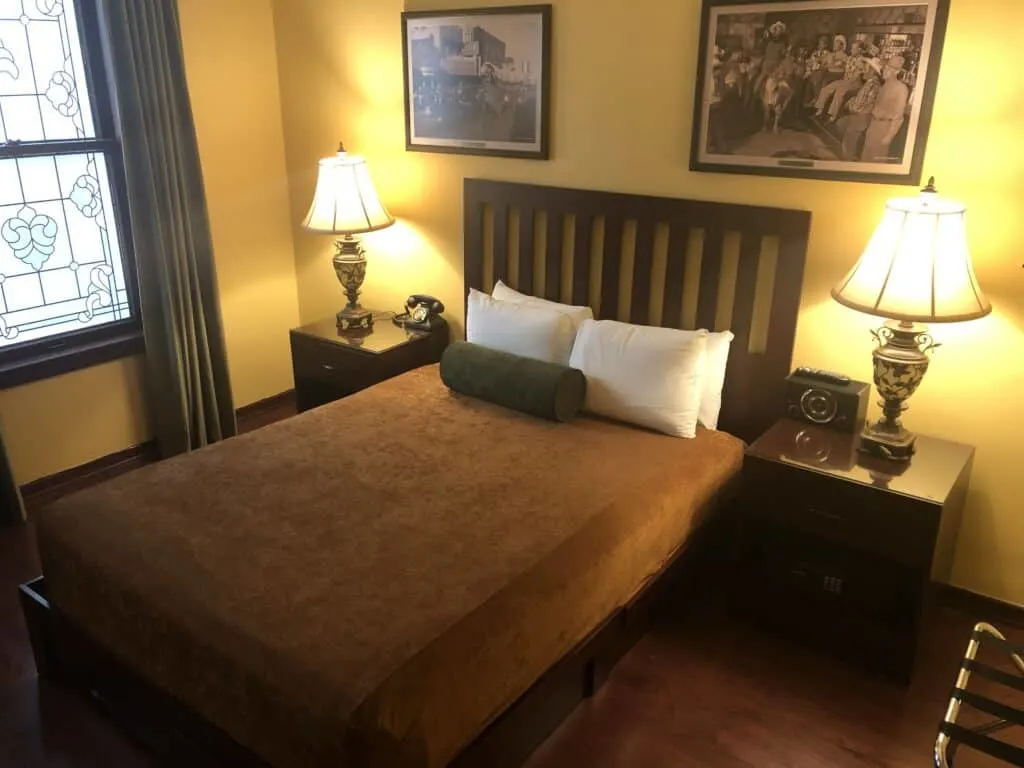 While the focus at the property primarily revolves around gambling, there are still plenty of itinerary-worthy activities found at Binion's and nearby.
See Also: How much should you budget for Vegas. Here's how much the average person brings for gambling, shopping, food, and entertainment.
Things To Do at Binion's Las Vegas
Enjoy the view from a rotating bar: Binion's Whiskey Licker Up has a rotating bar that offers views of neighboring resorts like Circa, Golden Gate, and Golden Nugget, in addition to the throngs of people below. While it isn't the cheapest drink you'll buy (my bottled Coors was $7), the experience and view are worth it.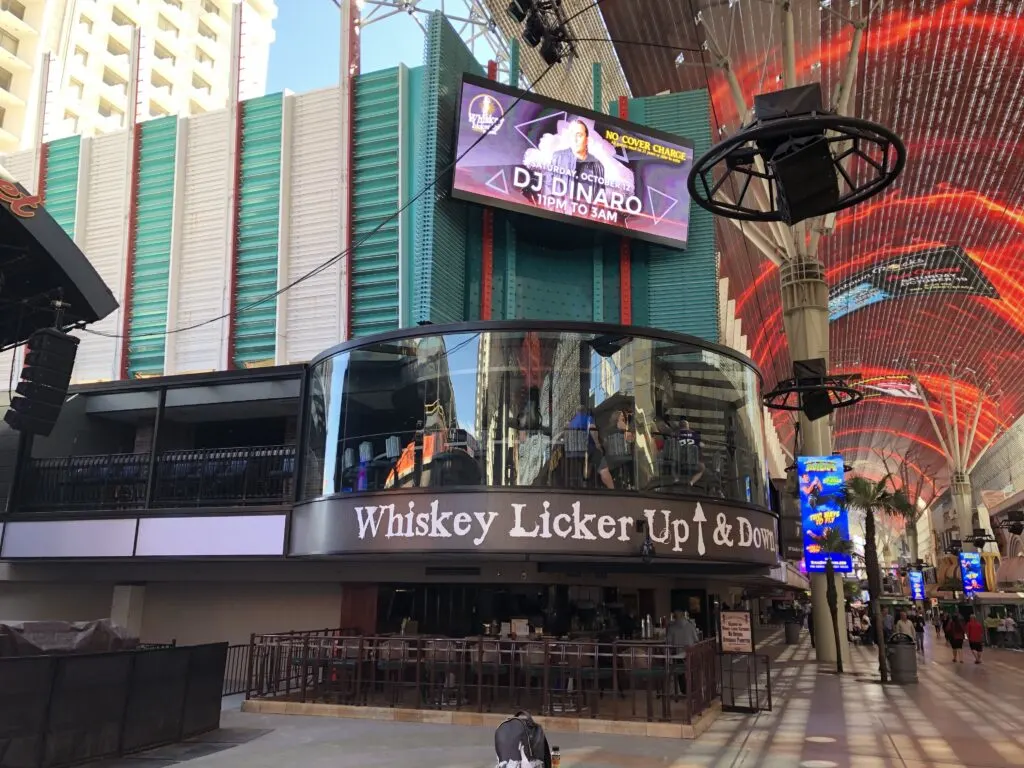 People watch: Whiskey Licker Up also has the PERFECT vantage point to sit, sip a cocktail, and watch people from all walks of life pass by below.
This counter pictured below easily qualifies as one of the best people-watching perches in Vegas.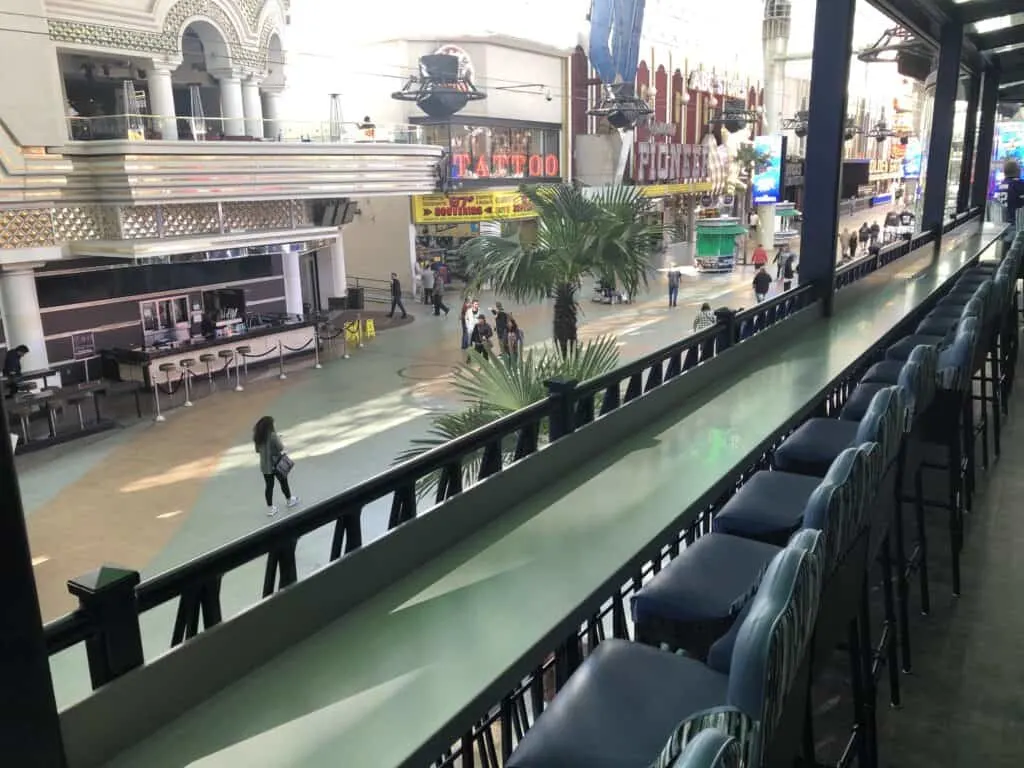 See The Mint: While Binion's absorbed The Mint in the 1980s, small traces of the property are still visible from the Whiskey Licker Up Saloon. Specifically, a petrified wood exterior wall, as well as a portion of Mint's sign that at one time reached for the sky, are on display.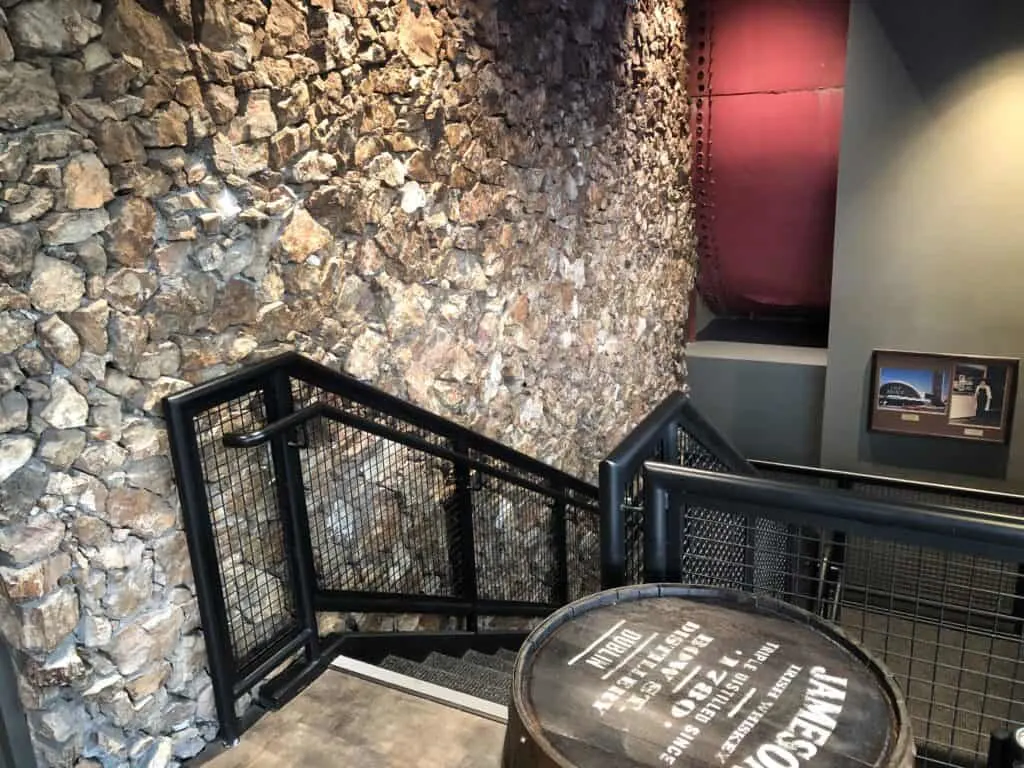 Enjoy a great steak with a view: Located atop the old Mint hotel tower, Top of Binion's Steakhouse serves a great steak in a vintage-feeling environment alongside a great view of downtown Las Vegas.
Steaks at Top of Binion's, which is widely considered to be among the best steakhouses downtown, cost around $60 – $70 – One hell of a good value when compared to prices on the Strip.
Take a picture with $1 million: Binion's $1 million photo opportunity is back and better than ever. Snap a photo with the cash, then go win some!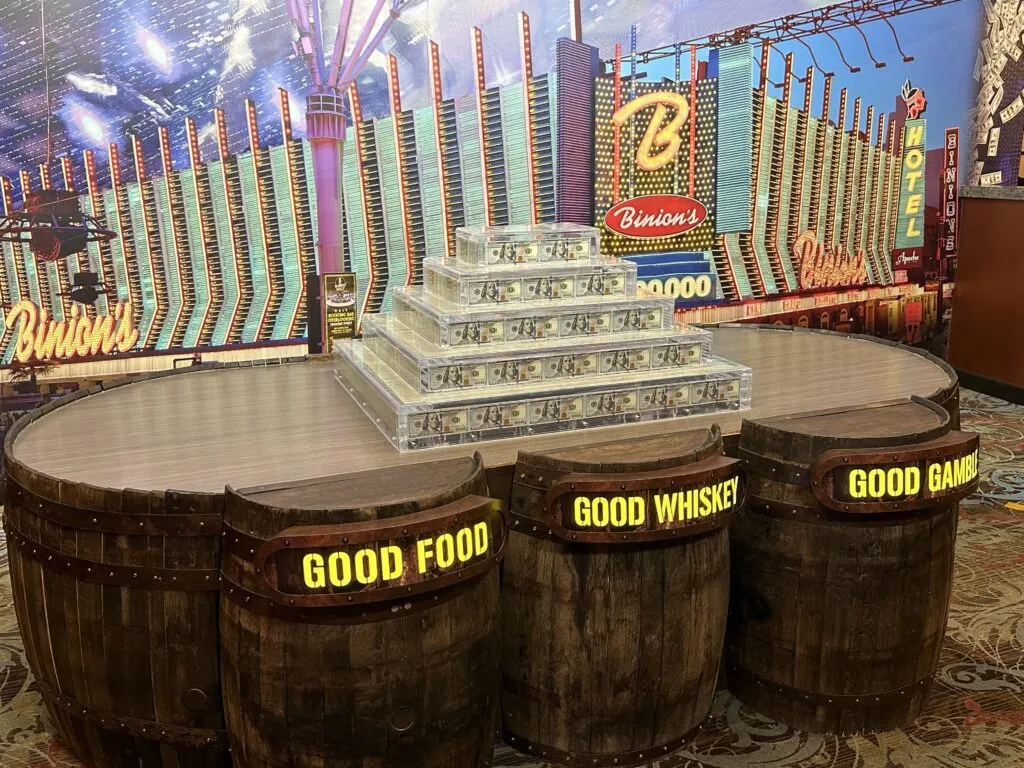 Eat cheap: Binion's is also a great spot to find cheap eats on Fremont Street. The least expensive option is Binion's Deli, where you can score a burger for under $10, a full breakfast for under $15, and salads as little as $4.99.
Benny's Smokin' BBQ & Brews, although slightly more expensive than Binion's cafe, offers a strong value proposition as well. Both a BBQ Brisket and 1/2 chicken meal can be yours for under $15.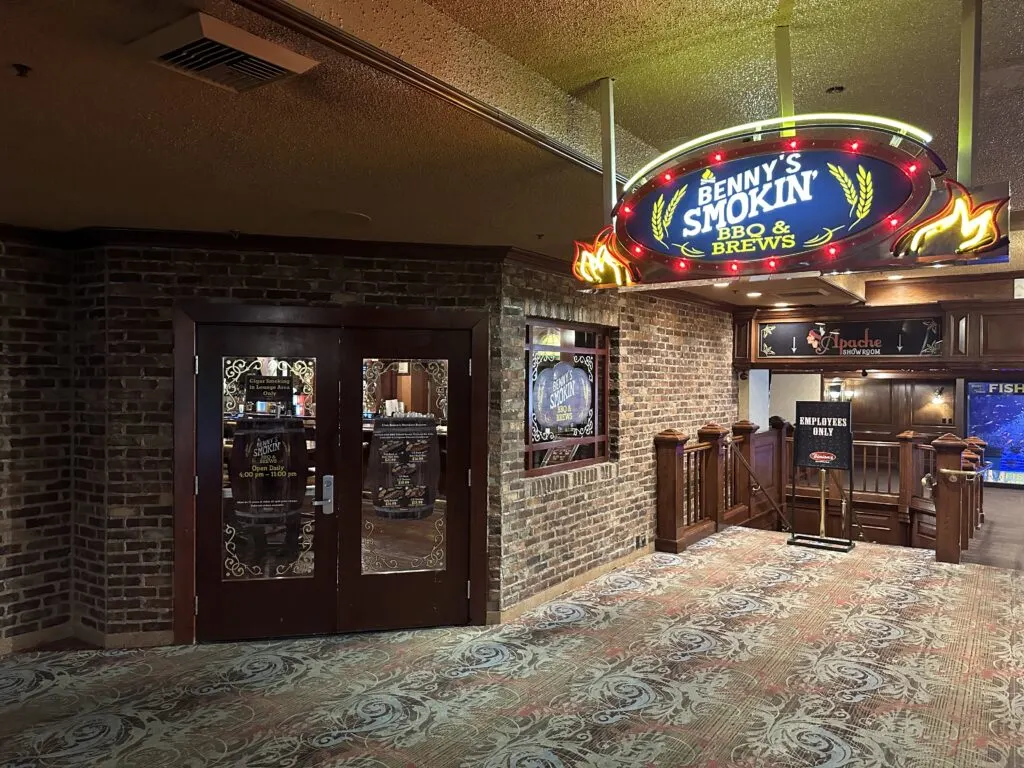 Ideas For Things To Do Near Binion's
Get Hypnotized: Shows in downtown Las Vegas come with less production value than those on the Strip, but also a lesser price tag, and many are pretty darn good! Hypnosis Unleashed at 4 Queens is a good example.
Kevin Lepine stars in this highly reviewed show, earning 4.5/5 stars on TripAdvisor after 800+ reviews, which invites members from the audience to be hypnotized.
Due to audience participation, the show is consistently new, and always hilarious. Best yet, pricing starts in the $20 – $30 range and can be booked with: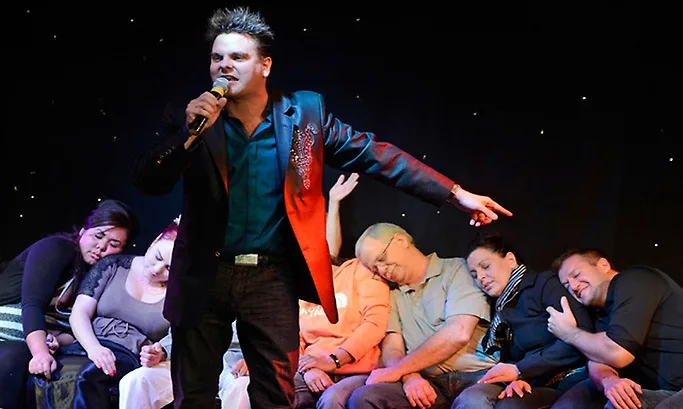 Need a cheap snack? Grab a 99-cent shrimp cocktail next door at Fremont. It's not of the highest quality, but for the price, it's tough to beat.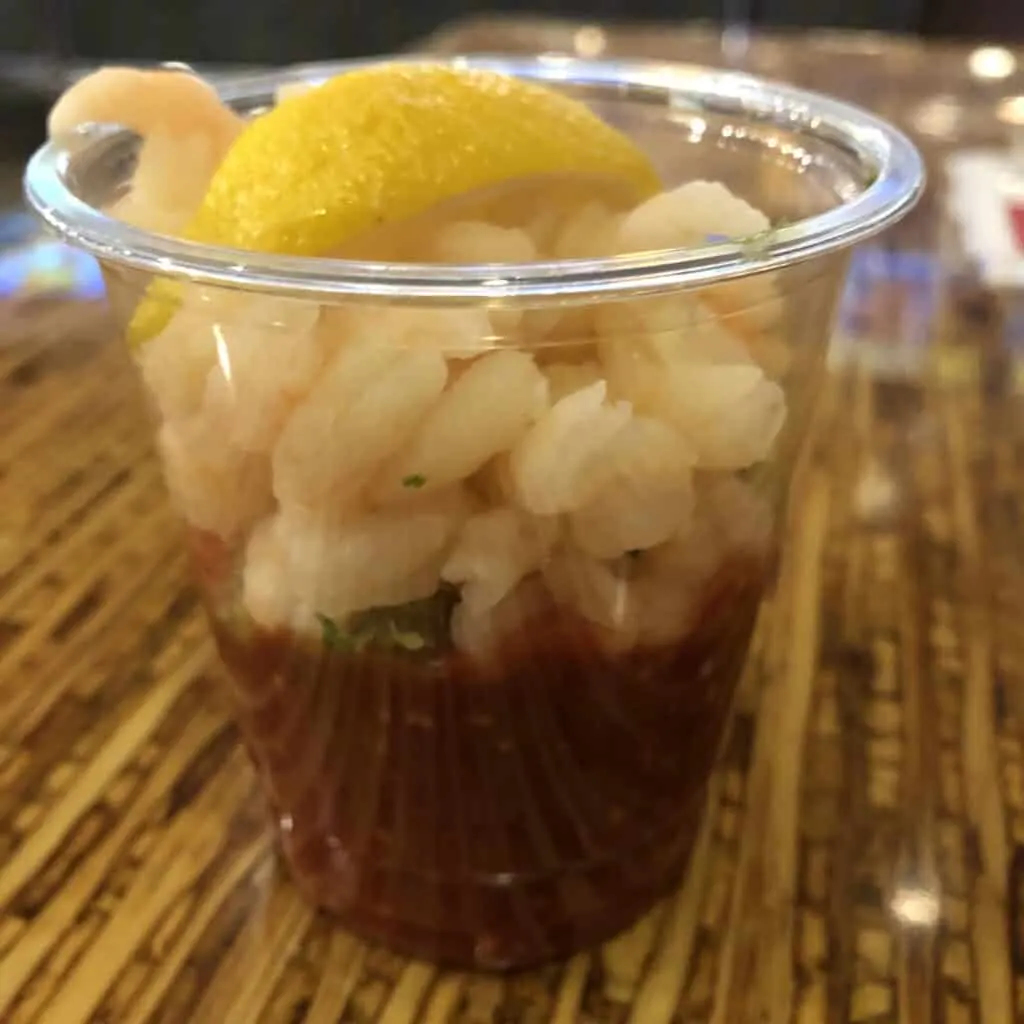 If you're looking to play some cheap table games, getting just slightly off the beaten path is always a good idea. Check out Downtown Grand which is steps away from Fremont Street.
There, you'll find some of the cheapest blackjack in Vegas, with minimums as low as $1 as well as $5 craps during non-peak times.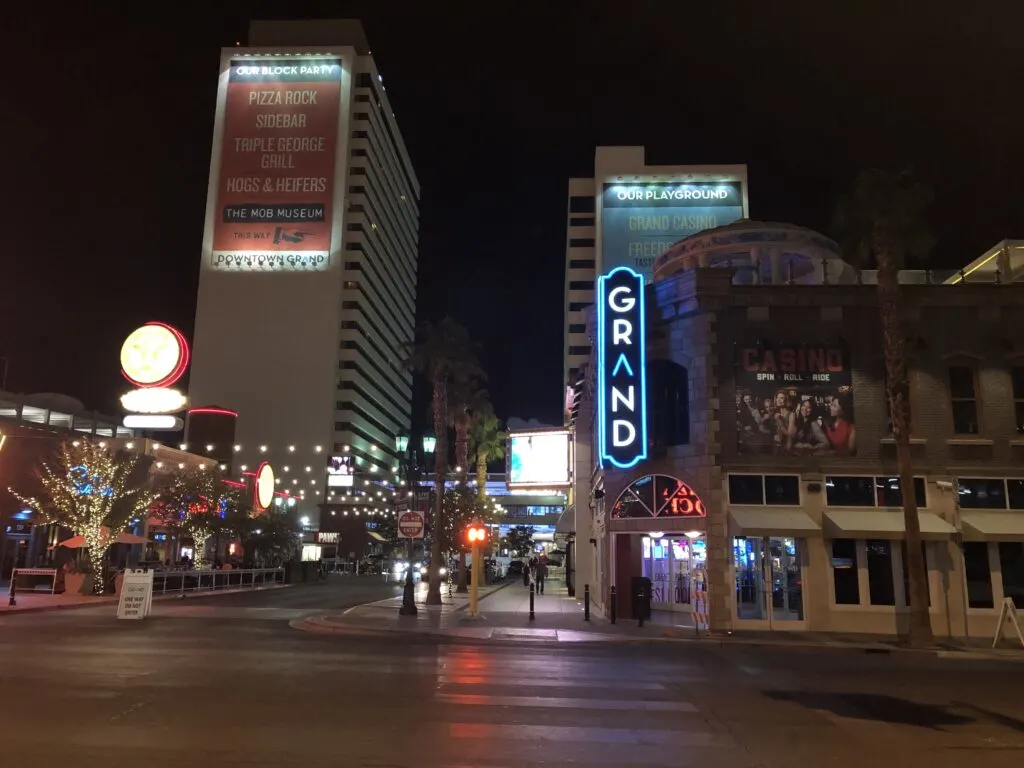 Upgrade your pool experience at either Circa or Golden Nugget. While Binion's rooftop pool atop the old Mint tower offers breathtaking views, the pool itself isn't anything special.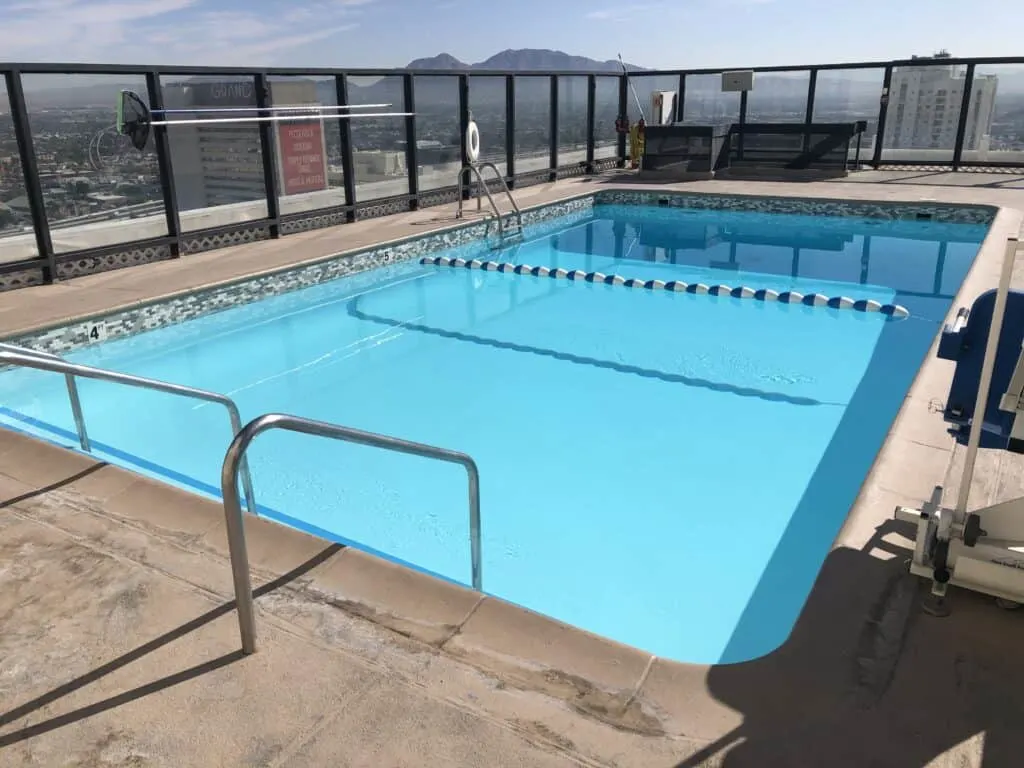 Circa's Stadium Swim comes equipped with 2 swim-up bars, 6 pools, and a 135-foot TV screen while Golden Nugget's Tank is built around an aquarium stocked with sharks. Both are typically available to non-hotel guests for a cover charge.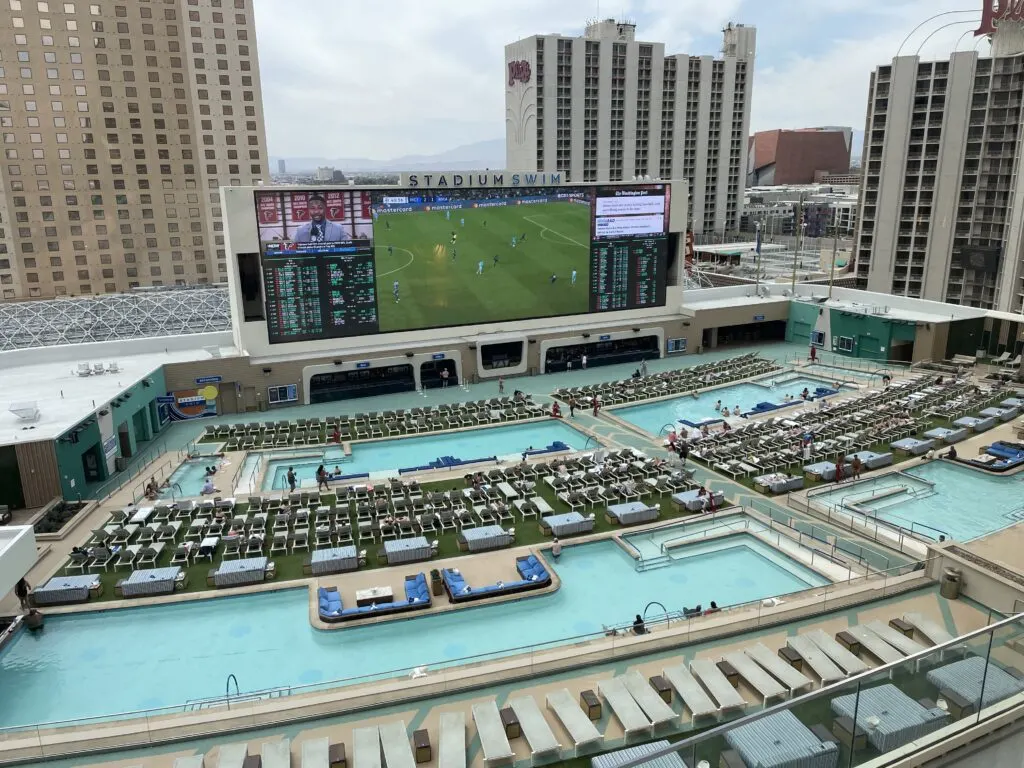 Are you into the history of Las Vegas? If so, the Neon Museum is tough to beat. With vintage signing that sat outside long-gone properties of yesteryear, I promise that the feelings of nostalgia will be thick.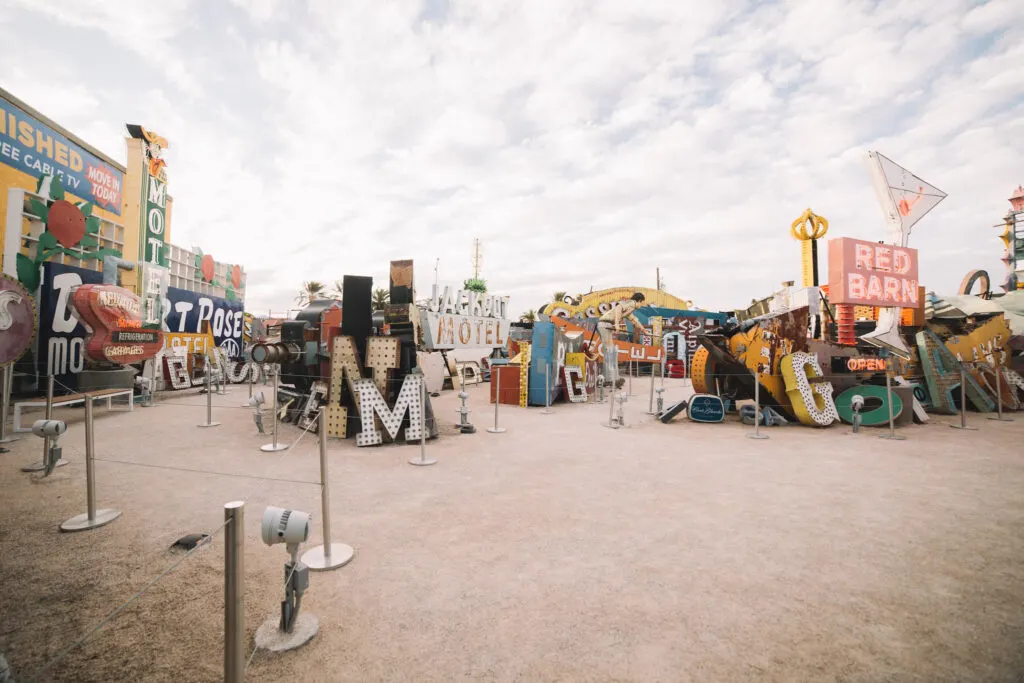 Among the more popular draws at The Neon Museum is their evening Brilliant! Jackpot display which brings old signs back to life with the aid of projection technology.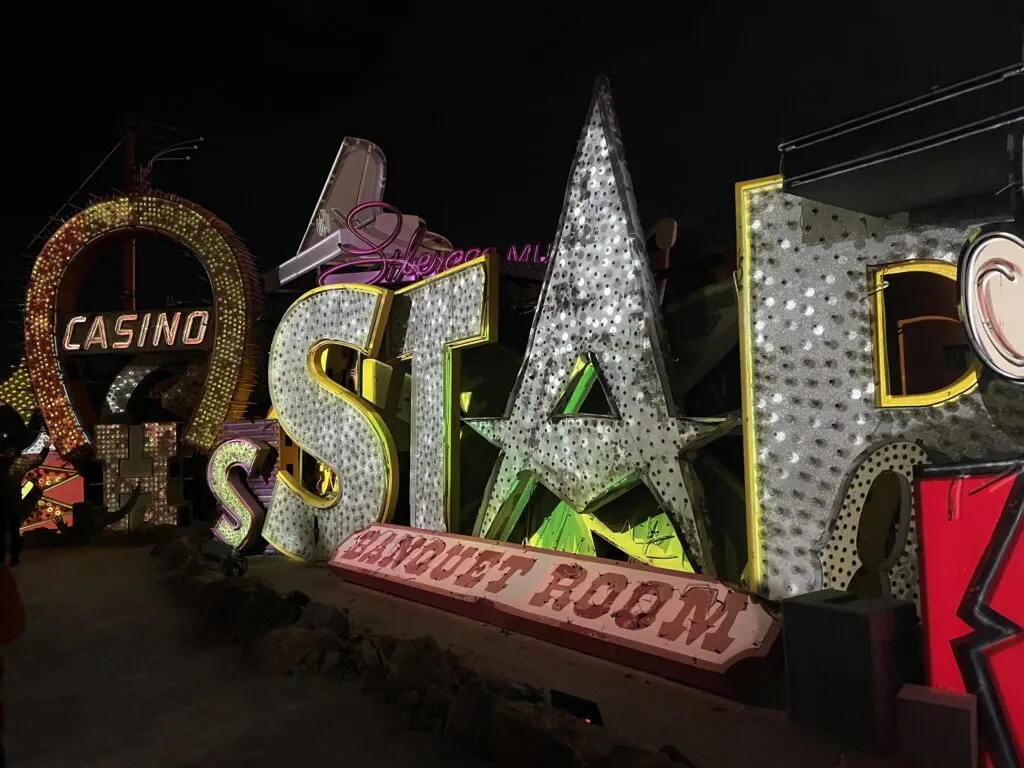 Afterward, check out some of these free historic things to see near Binion's on Fremont Street.
Of course, there is an abundance of other things to do near Binion's given its prime location on the Fremont Street Experience. Check out my full rundown of non-gambling activities downtown Las Vegas here!
Related: 95+ completely free activities in Las Vegas.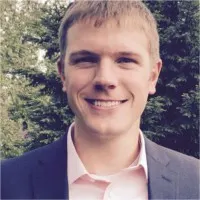 I'm a former software salesman turned Vegas aficionado. While the craps table is my preferred habitat, I pull myself away to explore new attractions, shows, restaurants, and outdoor activities around Las Vegas with the intent of sharing my experiences.
Ultimately, I just want to help folks plan a better trip and save a few bucks in the process.