LINQ is located in the center of the Las Vegas Strip and is the reincarnation of what was once the Imperial Palace. The hotel at LINQ is comprised of 2,253 guestrooms which include options with bunk beds, and even poolside cabana rooms which offer guests direct access to the pool deck.
The renovated gaming floor at LINQ has a modern feel and clearly aims to attract a younger clientele.
Below, I'll detail some of the best things to do at LINQ and nearby.
See Also: A complete list of 92 FREE things to do in Las Vegas.
Things To Do at LINQ Las Vegas
Grab a Frozen Bailey's at O'Shea's: If it's a delicious beverage you seek, look no further than this option. Best described as a Bailey's flavored malt that also offers intoxicating value, this frozen concoction is the perfect way to ease into the day after a late night of rambunctiousness.
A differentiated cocktail option that shouldn't be overlooked.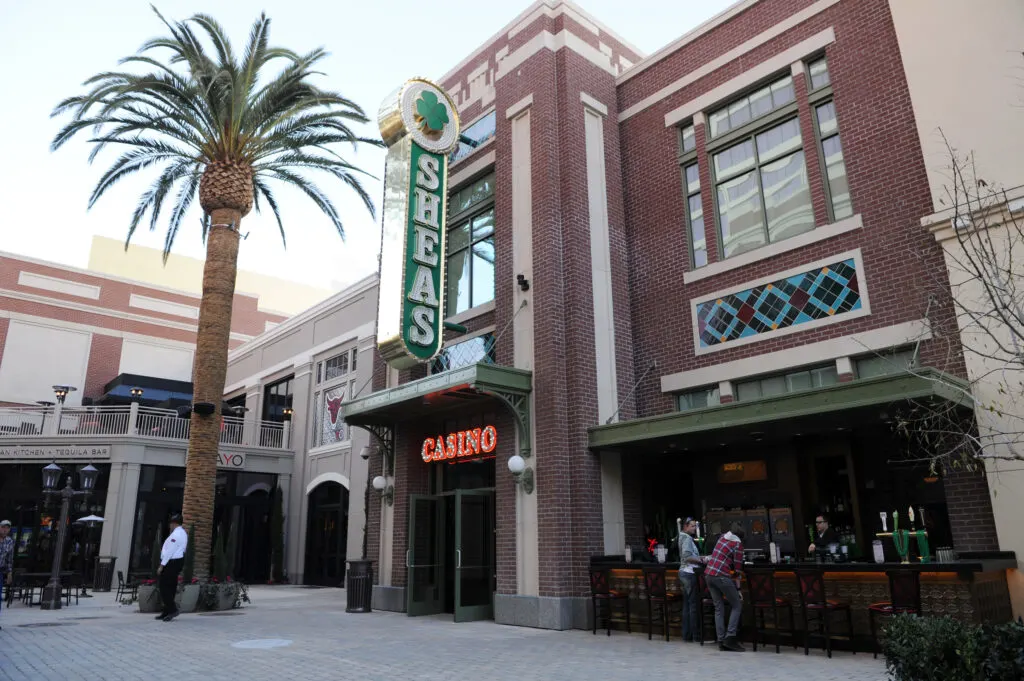 Grab a Cocktail at Carnaval Court: Sitting atop my list of top things to do at LINQ is visiting Carnaval Court, a lively Mardi Gras themed bar situated between LINQ and Harrah's. The party-like atmosphere at Carnaval Court is amplified by live music which is frequently offered.
The bartenders, "Flippy" in particular, make the experience memorable with their bottle-flipping flair and acrobatic pours which amount to a free show for patrons.
See the live music calendar at Carnaval Court.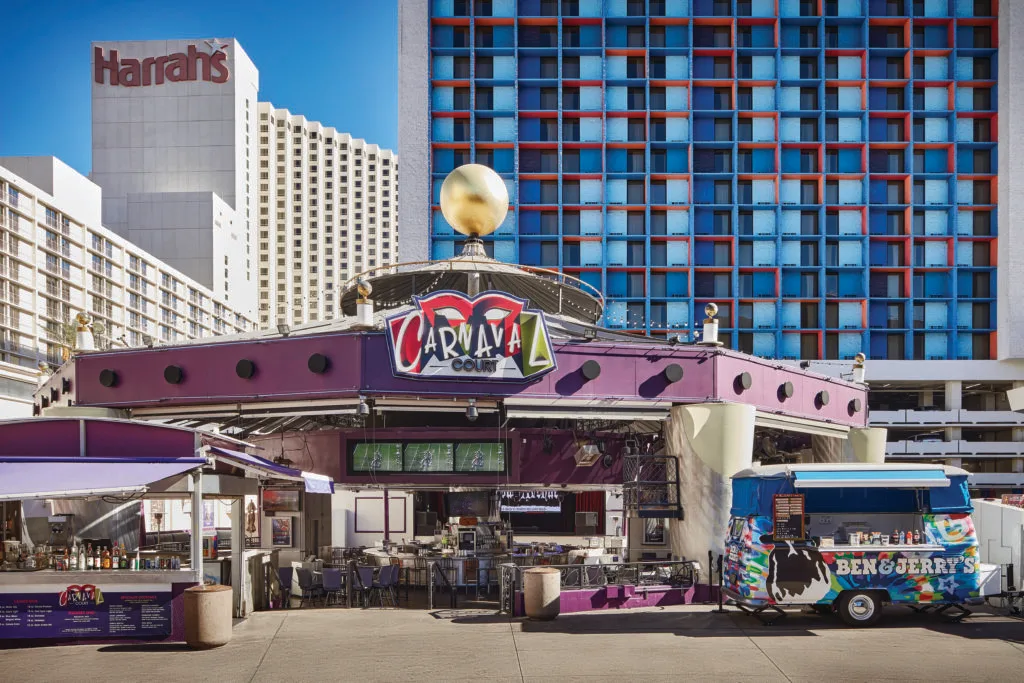 Hit the Pool: With DJs performing 7 days a week, LINQ's pool offers a party vibe that many visitors crave. Located on LINQ's rooftop, guests will also have views of surrounding resorts and the High Roller observation wheel.
Related: LINQ Poolside Cabana Room Review!
High Roller Observation Wheel: Anchoring the LINQ Promenade, the High Roller Observation Wheel offers guests stunning views of the Las Vegas Strip both day and night.
I'd suggest upgrading to the "Happy Half Hour" package which provides an open bar over the duration of the ride for an extra few bucks. I've always gotten my money's worth.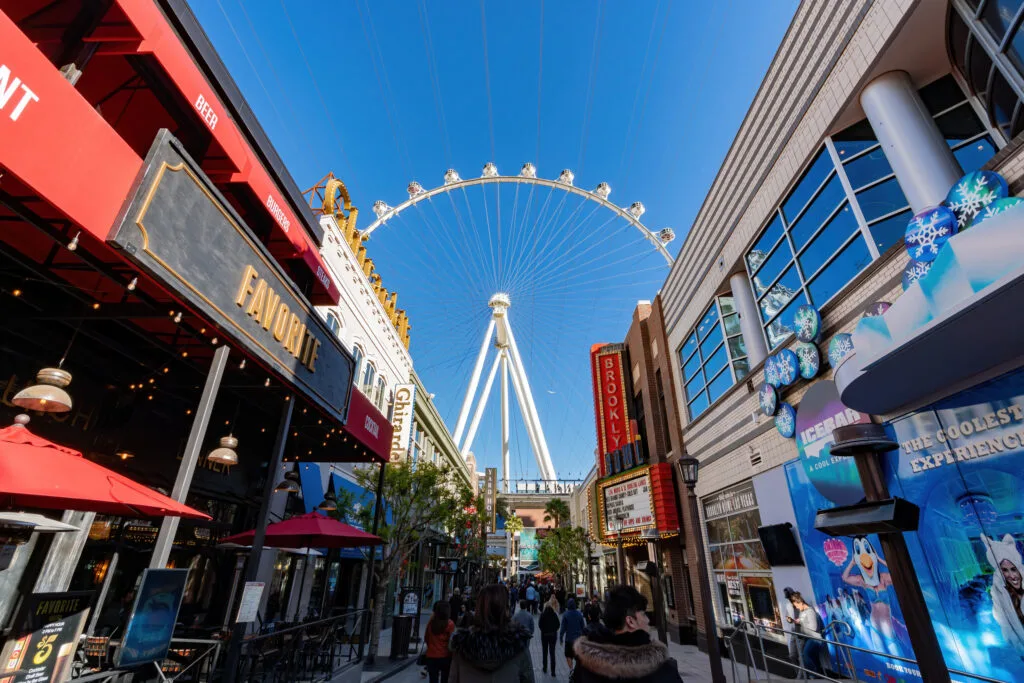 Whether opting for the unlimited drink package or not, I suggest booking your ride online in advance here. That will allow you to save a few bucks, but also will enable you to skip the line to buy tickets at the attraction.
FlyLINQ Zipline: As a rider on the FlyLINQ Zipline, you will soar above the crowds milling about on the pedestrian shopping mall below. Riders start on on the Las Vegas Strip side of the promenade and fly to the base of the High Roller.
Like with High Roller, I recommend booking in advance online here to ensure you get a ticket for your preferred time slot at a discount for booking online.
See also: See my FlyLINQ review – I finally braved my fear of heights.
Catch a game at The Book: LINQ's sportsbook feels more like a high-end sports bar than a typical Vegas book. Instead of a few massive screens, The Book at LINQ has a plethora of televisions scattered about the venue.
While the book has been slimmed down a bit over the years, it still has a unique sports bar vibe and comparatively short lines at the betting window.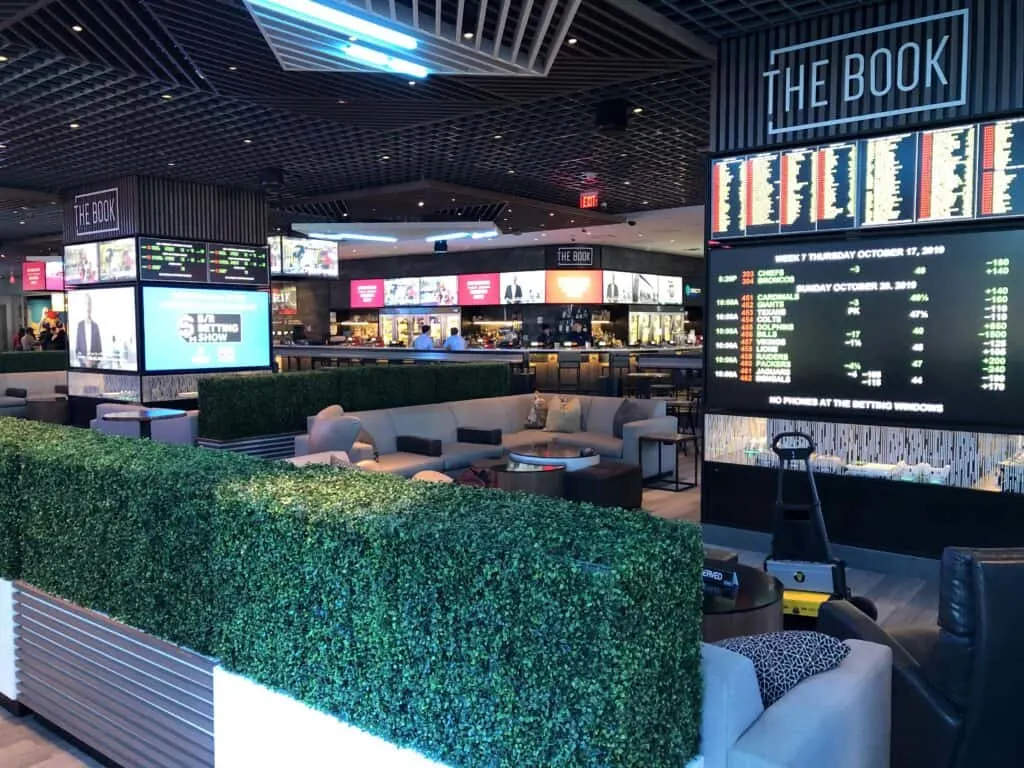 Get your arcade game fix at Re:Match: A new indoor/outdoor bar near the front of the property aims to attract a younger demographic with a few classic games like Pac-Man, and Mario Kart available in a non-gambling, arcade format.
Mat Franco's Magic Show: The former winner of America's Got Talent adds a humorous twist to his family-friendly magic show. As one of the best magic shows in Vegas earning an impressive 4.5/5 stars on TripAdvisor after 1,100+ reviews, I'd recommend snagging a ticket early.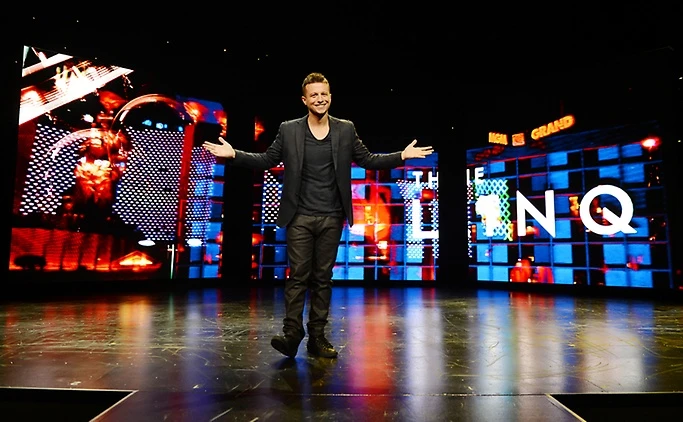 Jimmy Kimmel's Comedy Club: If a pure comedy show in Vegas is what you seek, check out a rotating selection of acts at Jimmy Kimmel's Comedy Club in the LINQ Promenade. Incorporating both established acts and up-and-comers, tickets commonly can be found for under $50, but price it out to get the best deal.
Gorge Yourself at Hash House a Go Go: Known for their insane portion sizes, Hash House a Go Go at LINQ offers the type of breakfast that allows you to skip lunch while doubling as being instagrammable.
View the full menu at Hash House here.
Explore the LINQ Promenade: LINQ's Promenade is a pedestrian walkway that features various retail, dining, and bar options.
I always make a point to stop into AmeriCAN, a bar that specializes in canned beer, and of course In-N-Out Burger. With several bars along the promenade, solid happy hour deals are commonly offered.
Here is a rundown of current drink deals being offered at AmeriCAN, and at other bars on the Strip.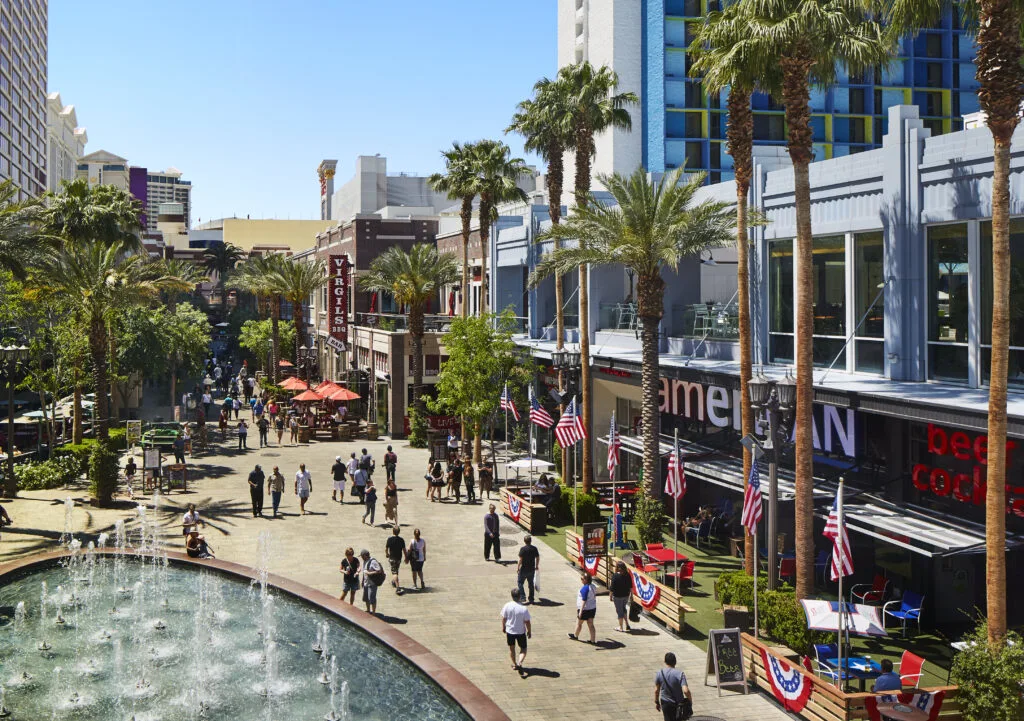 Things to do Near LINQ
Given the resort's location, there is clearly a ton of things to do nearby, but here are a few unique suggestions.
Free Shows at Harrah's: The Piano Bar at Harrah's is among my favorite spots to catch a free show in Vegas.
First, Pete Vallee stars as Big Elvis (see the Big Elvis schedule) and has earned a cult following among Las Vegas regulars.
The Piano Bar is also home to Kim and Tamara Pinegar's dueling piano show (see the dueling piano schedule) which will have you singing along until the wee hours of the morning.
People Watching With a Cocktail: Head over to Flamingo and post up at the outdoor bar overlooking the Strip and Cromwell. There, you can sit and enjoy some of the best people-watching in Vegas. My wife and I can sit there for hours and just admire the characters that Las Vegas attracts.
Spring For a Top-Tier Buffet: Head over to either Cosmopolitan's Wicked Spoon or Bacchanal at Caesars Palace for an experience worth paying an additional $20 for when compared to other options on the Strip.
More on my experience at both buffets (with a plethora of pictures).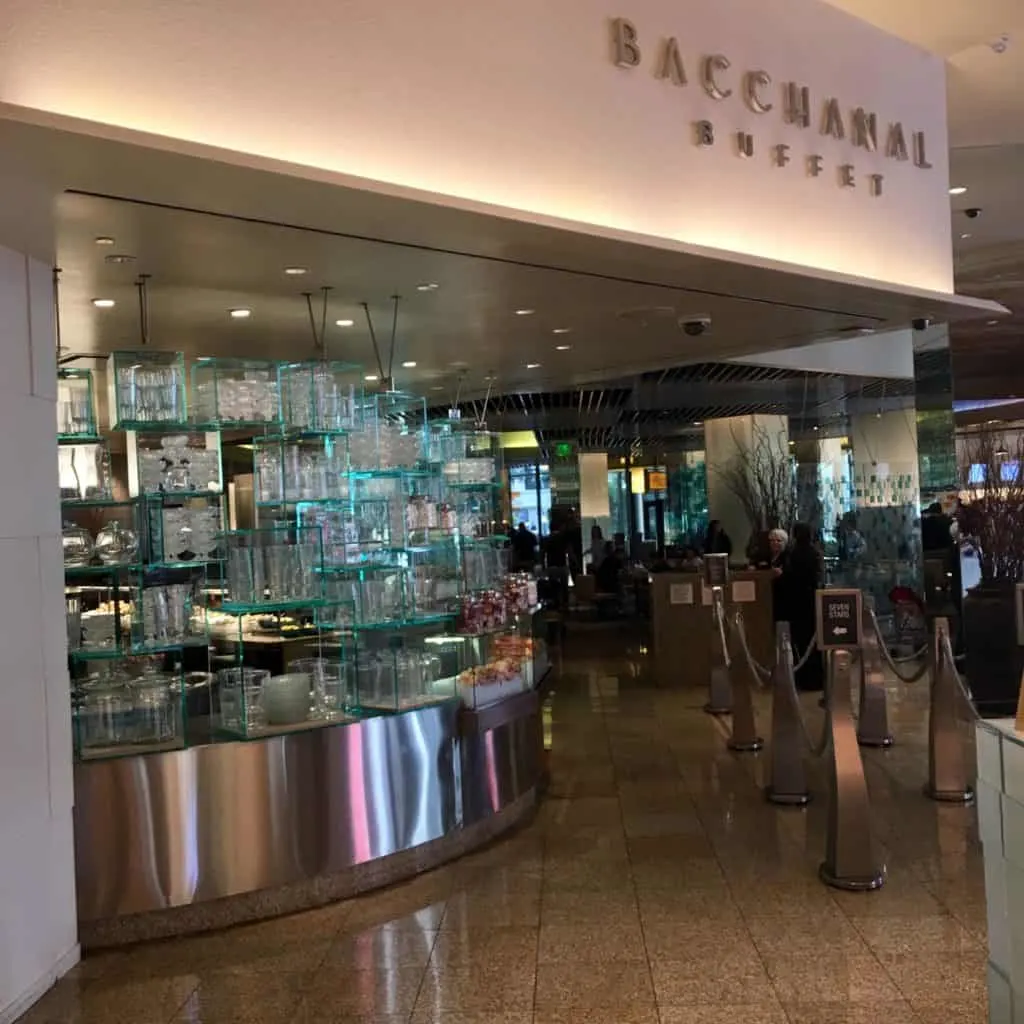 Lastly, since you're already in the neighborhood, I'd recommend stopping by Bellagio to see the Fountains of Bellagio and Conservatory which boasts a new display quarterly.
At dusk, venture north to Mirage to see the free nightly Volcano eruption.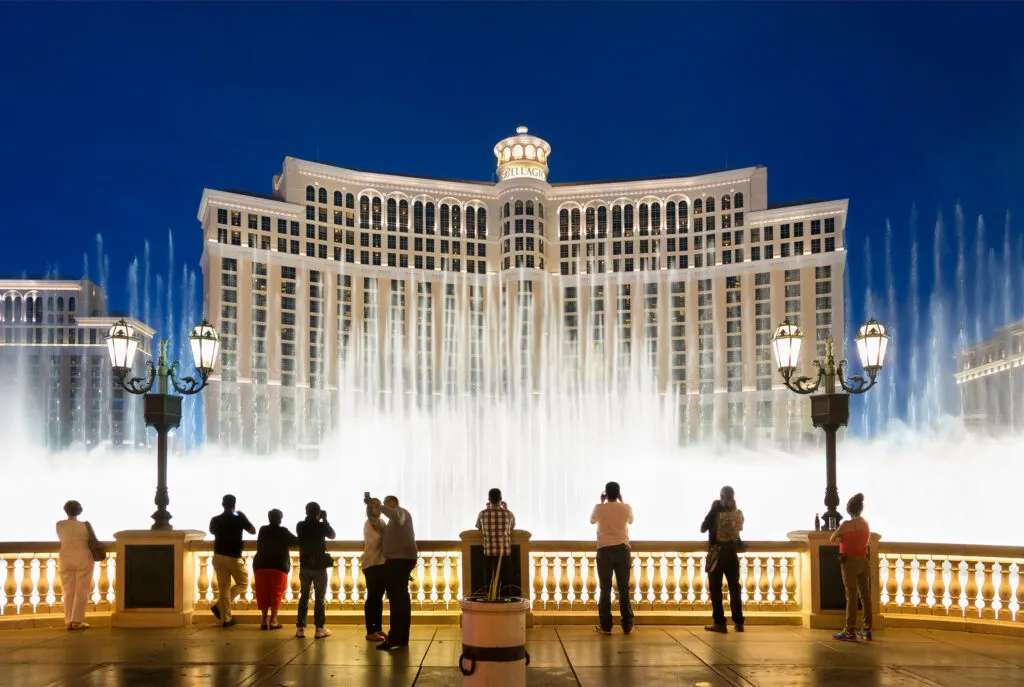 Hopefully, I was able to point you toward some fun things to do at LINQ and nearby in Las Vegas. Have a great time, and I wish you the best of luck! For more itinerary ideas check out our property-by-property rundown of things to do at each Strip resort.
Related: Check out my ideal 3 day Las Vegas itinerary.
I'm a former software salesman turned Vegas aficionado. While the craps table is my preferred habitat, I pull myself away to explore new attractions, shows, restaurants, and outdoor activities around Las Vegas with the intent of sharing my experiences.
Ultimately, I just want to help folks plan a better trip and save a few bucks in the process.