The D boasts a prime location on the Fremont Street Experience and is known for its party atmosphere and 2 level casino.
While The D only came into existence in 2012, the property has spent time as both "Sundance" in the 1980s, and more recently "Fitzgerald's" until 2012. Owned by brothers Greg and Derek Stevens, the D operates under the same "Club One" loyalty program as sister properties Golden Gate and Circa.
While other resorts in Las Vegas have a corporate feel, The D, and the Stevens' other downtown casinos are just the opposite.
In fact, you can commonly find Derek posted up at The D's Longbar catching a game, sipping a cocktail, and interacting with customers. That type of owner involvement, and care, to be in touch with the customer base is impressive.
Below, I'll dive into some of the more popular things to do at The D, including activities located nearby.
Things To Do at The D Las Vegas
Eat a great steak: An Italian Steakhouse, Andiamo is in the top tier of dining options in downtown Las Vegas and makes for a great date night destination.
While Andiamo's menu can be viewed here, a typical steak will set you back $50-$100 with the 32 oz. Tomahawk Long Bone Ribeye Steak weighing in at $140.
While not typically an upscale dining guy myself, the Tomahawk is my favorite splurge after a winning gambling session.
Pool time: The D's pool is fine, but it isn't one that I would describe as impressive. Fortunately for those that enjoy some time by the water, hotel guests at The D receive complimentary access to the stunning Stadium Swim rooftop pool at Circa. It's worth the walk.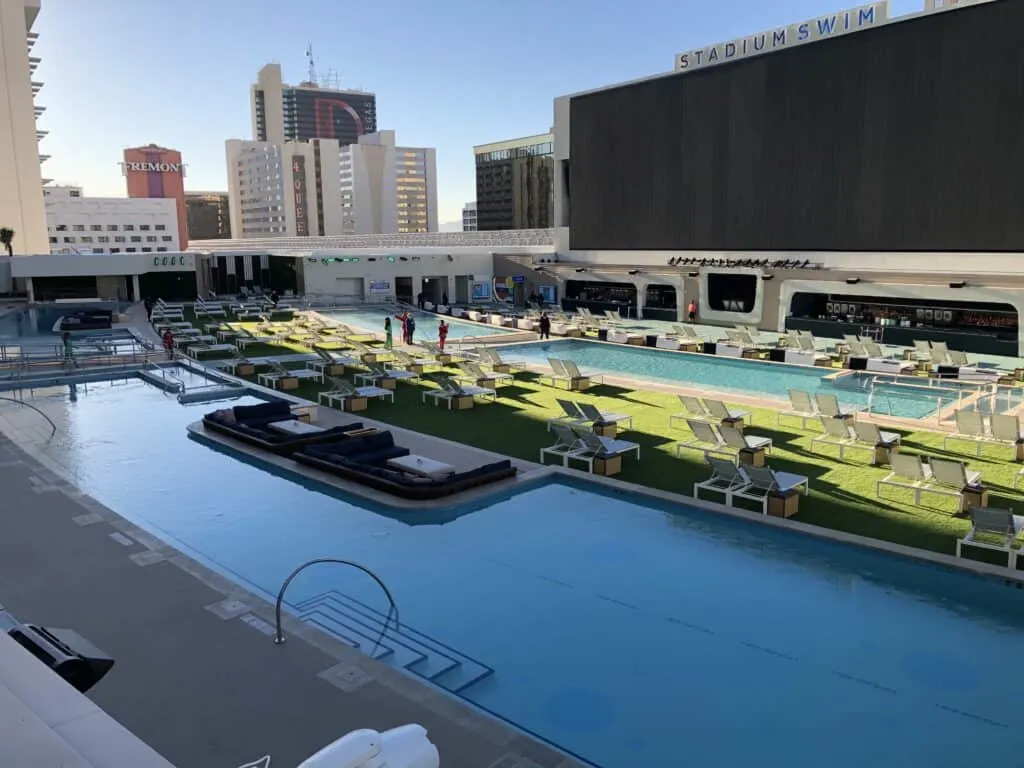 Sigma Derby: While a few other downtown casinos offer coin-operated slot and video poker games, nothing measures up to the legendary Sigma Derby mechanical horse racing game at The D.
If you're unfamiliar, players insert quarters and attempt to pick the winning horse combination. The mechanical horses then race right in front of you.
It's a blast. No quarters? No problem. The D offers a bill breaker steps away.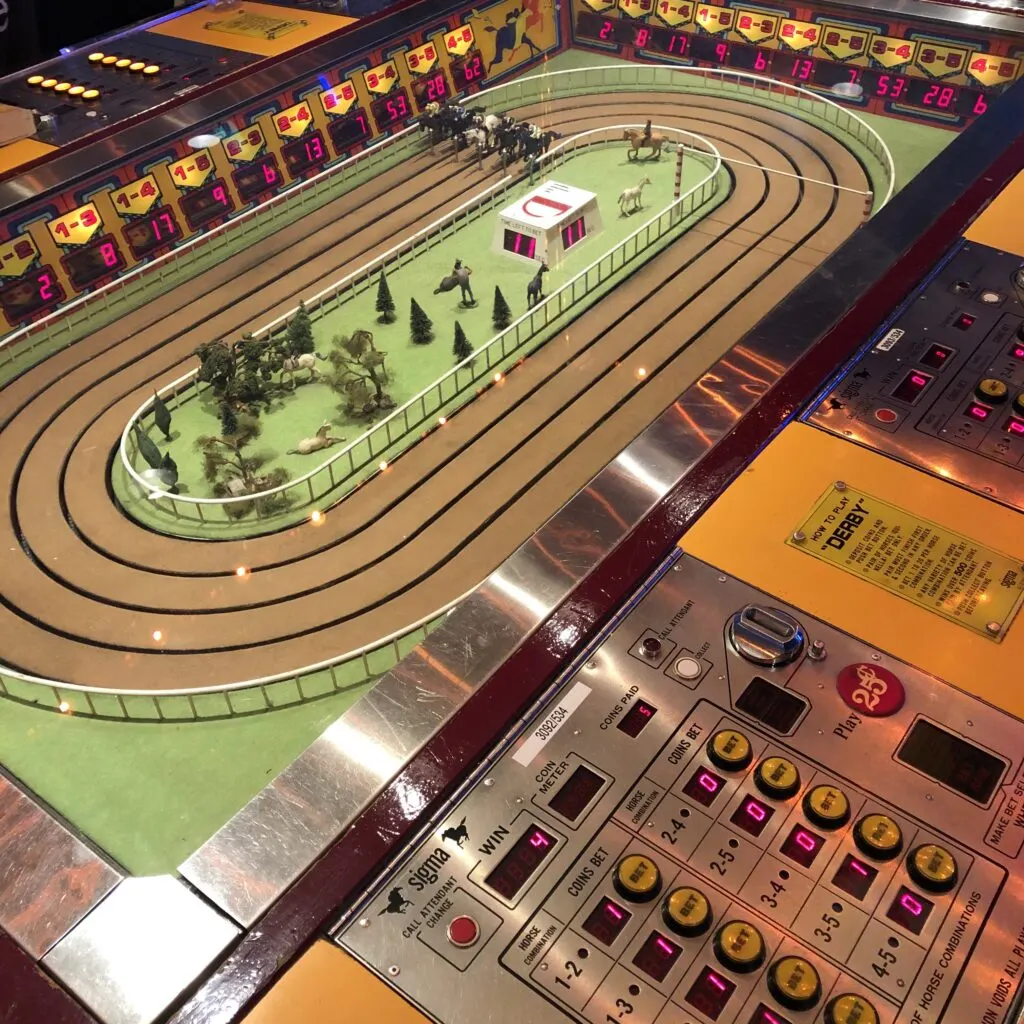 Enjoy The D's unique bars: While most Las Vegas casinos offer numerous bars, few theme theirs like The D.
Upstairs, Bar Canada is a hockey bar complete with Canadian food and drink options. Steps away, Vue Bar is known for its bar-top video poker with favorable pay tables when compared to others across Vegas.
Downstairs, Longbar is as its name implies. Long. Complete with bartop gaming and an ample amount of TVs, it could be the perfect place to catch the game you just bet on.
Play Keno: Head upstairs to The D's second-floor casino to play live keno, a simple game that tasks players with guessing which of 80 numbered balls will be pulled from a bowl. Although the game does have a large house advantage when compared to other casino games, it can be a fun way to spend some time wagering a little with the hope of making a lot.
Kiss the Blarney Stone: Also upstairs is a piece of the actual Blarney Stone from the Blarney Castle in Ireland.
While the legend dictates you need to kiss the stone upside down, I recommend giving that bad boy a good rub down instead. When it comes to acquiring luck, it can't hurt, right?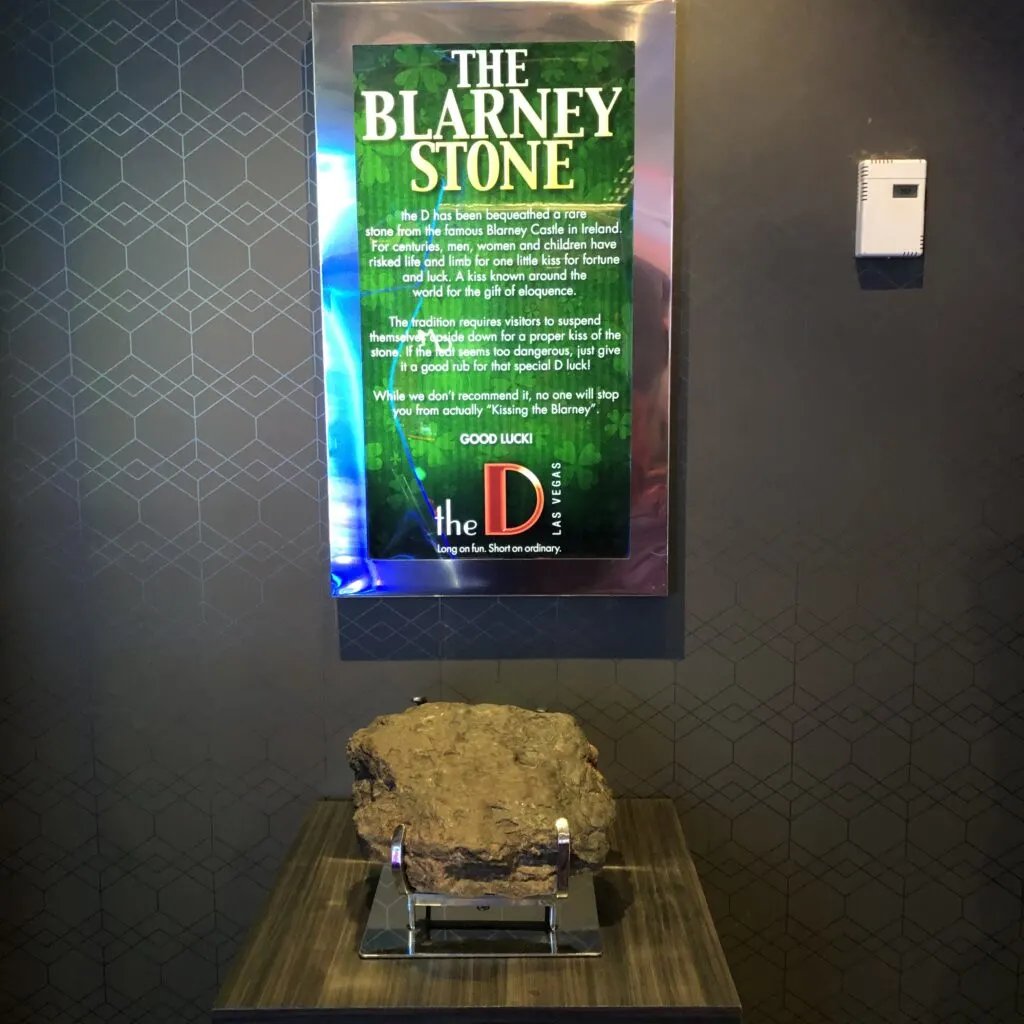 Eat Cheap: While Andiamo is fantastic, it's not cheap and certainly not quick. Note that The D does offer cheap eats at American Coney Island, which makes for a great late-night snack after a day of debauchery.
Related: A rundown of cheap places to eat downtown Las Vegas.
Ideas For Things To Do Near The D
Given The D's location in the heart of downtown, you'll have easy access to the overhead canopy light show and live entertainment stages. View Fremont Street's live entertainment calendar.
If museum attractions are your jam, I recommend checking out the Neon Museum, which is home to historic Las Vegas casino signing from yesteryear.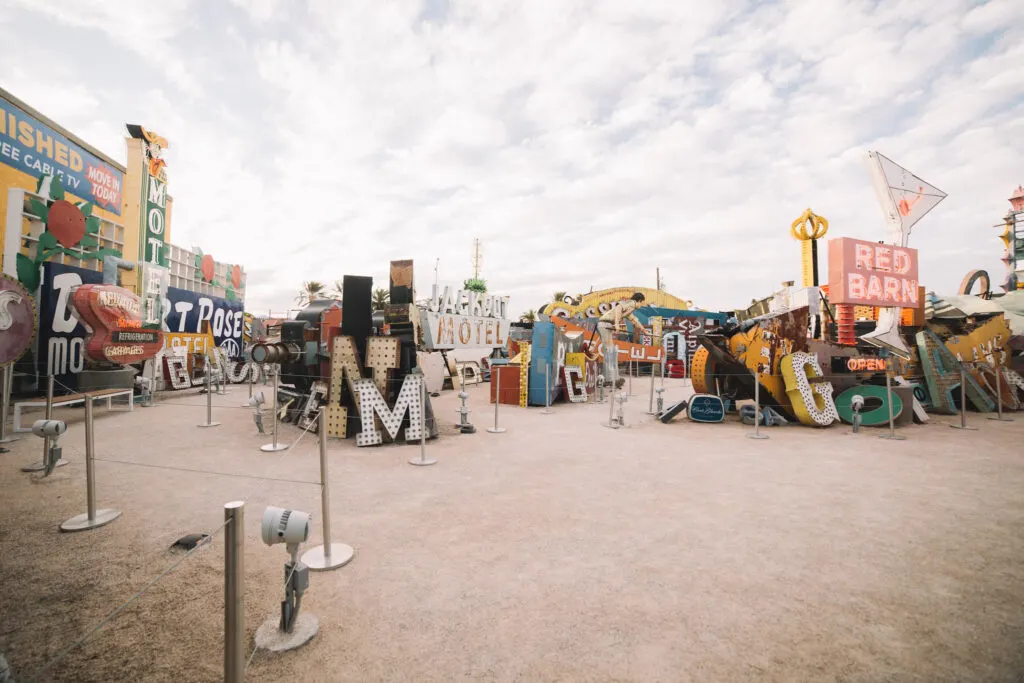 I recently stopped by The Neon Museum's evening Brilliant! Jackpot display, which brings old signs to life with projection technology – It's impressive!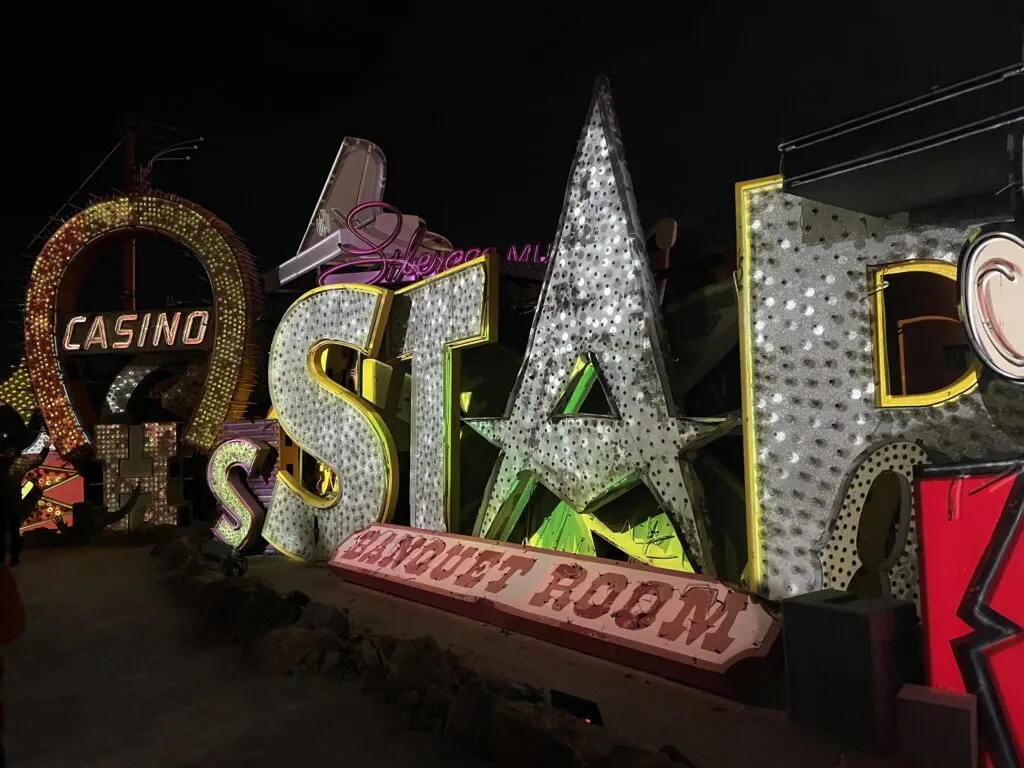 The Mob Museum documents the Mob's involvement in Las Vegas and the nation as a whole. Taking about 2 hours to fully absorb, The Mob Museum is room after room of interesting tidbits, exhibits, displays, etc.
Check out my recent Mob Museum review, with plenty of pictures!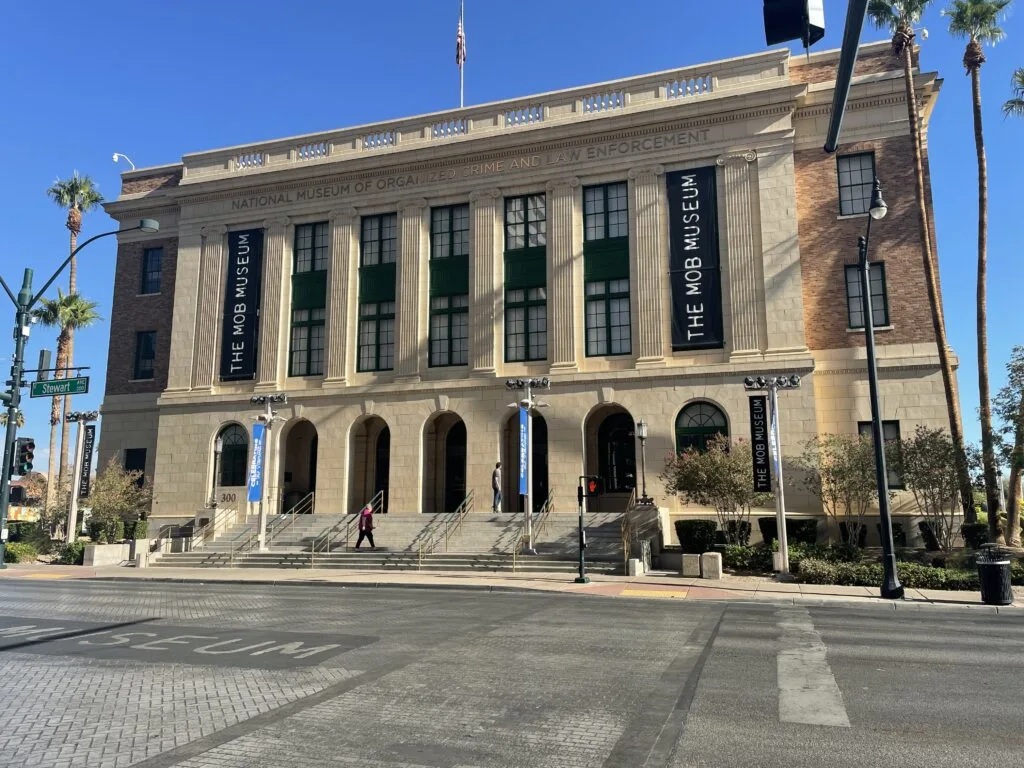 After checking out the Mob Museum, make sure to stop by their hidden speakeasy for a drink.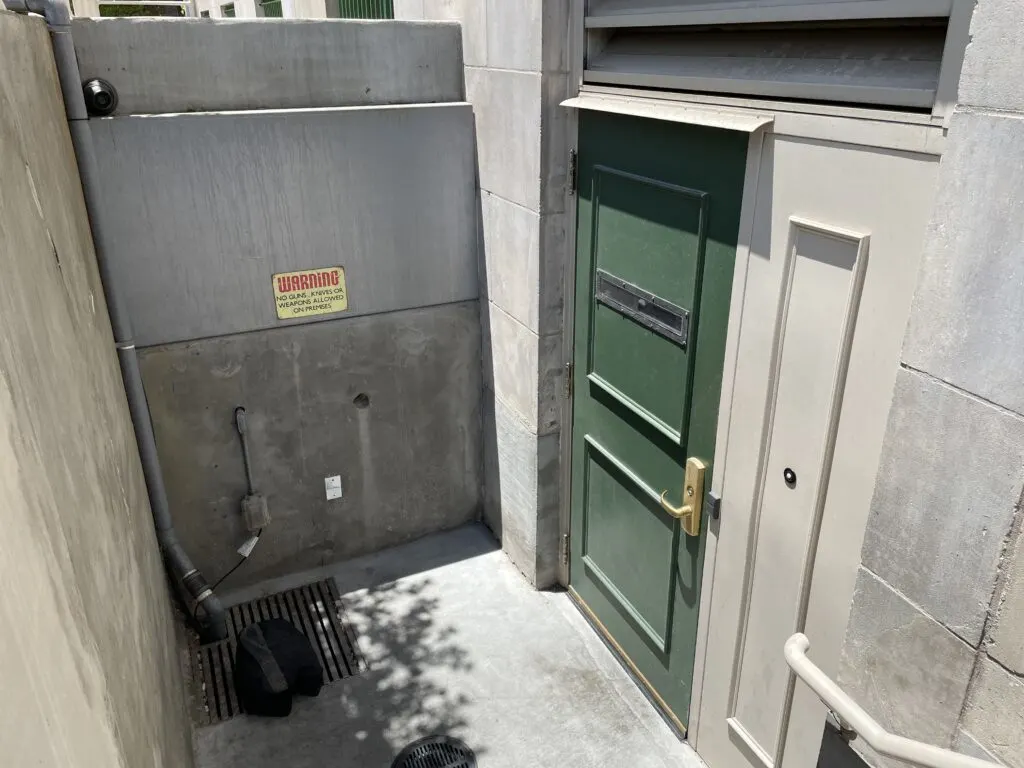 Ranking among the more popular non-gambling things to do downtown is the SlotZilla Zipline, which sends riders flying between the neon canyon of Fremont Street.
I recently rode and reviewed the higher SlotZilla Zoomline and enthusiastically recommend it to anyone looking for a burst of adrenaline.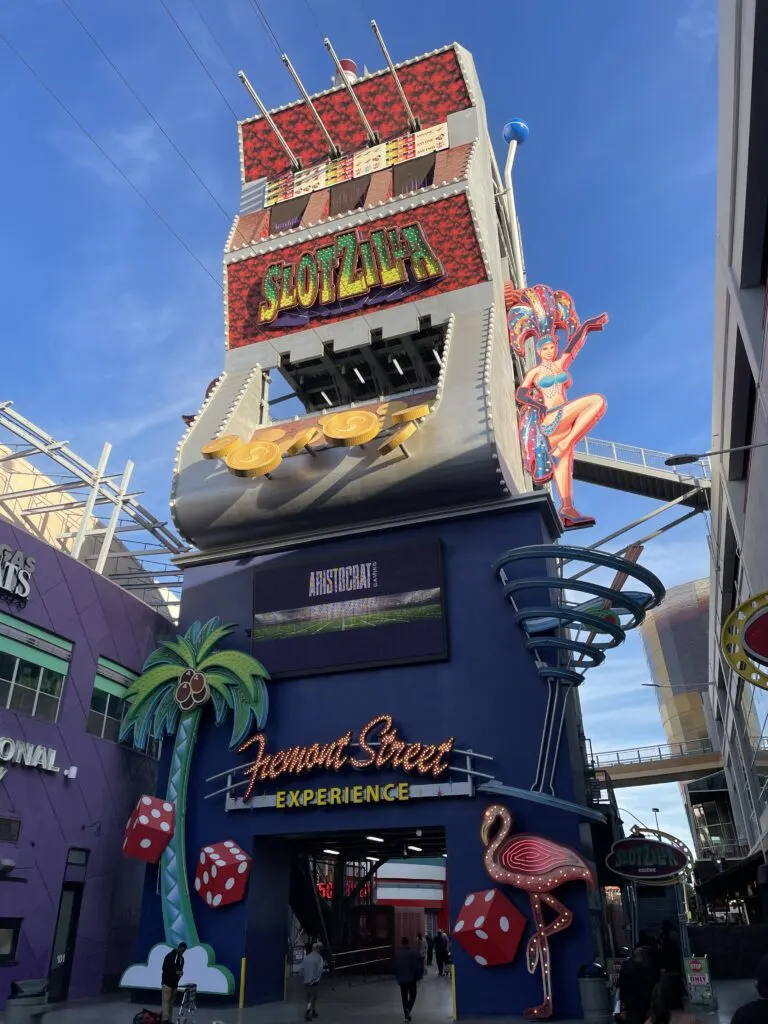 Fans of Las Vegas history will also enjoy chasing down some of these notable historic artifacts and sites sprinkled across Fremont Street, with some of the coolest calling Golden Gate home.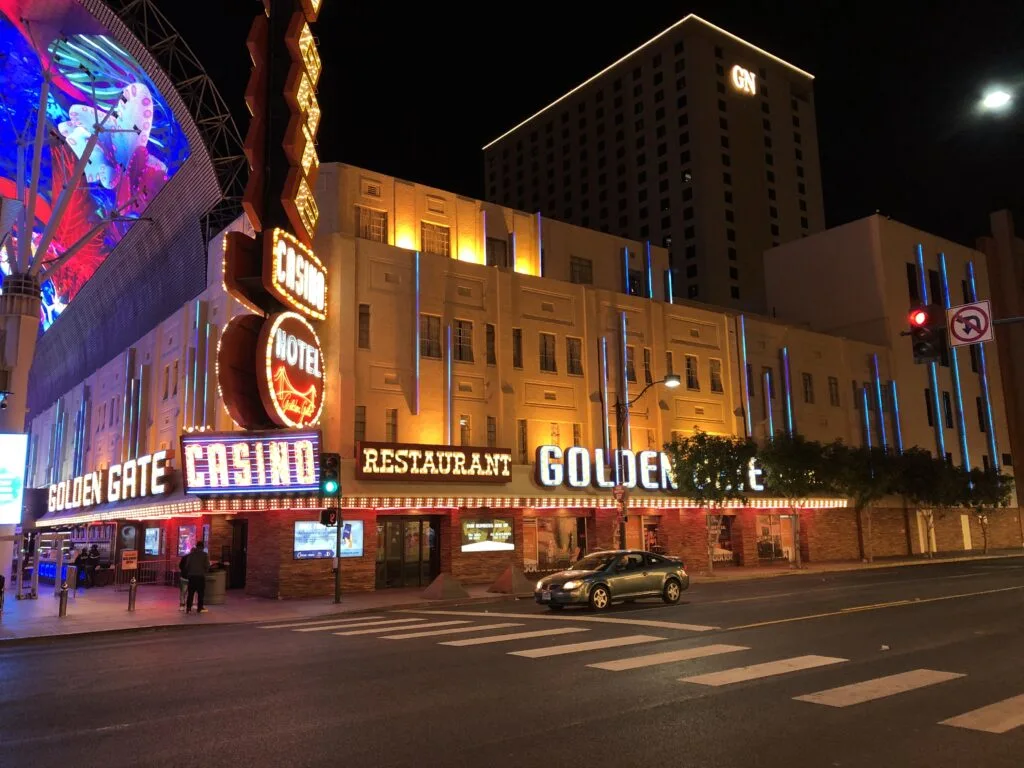 4 Queens, located next door, has the largest collection of Silver Strike slot machines in Vegas which spits out souvenir collectible tokens.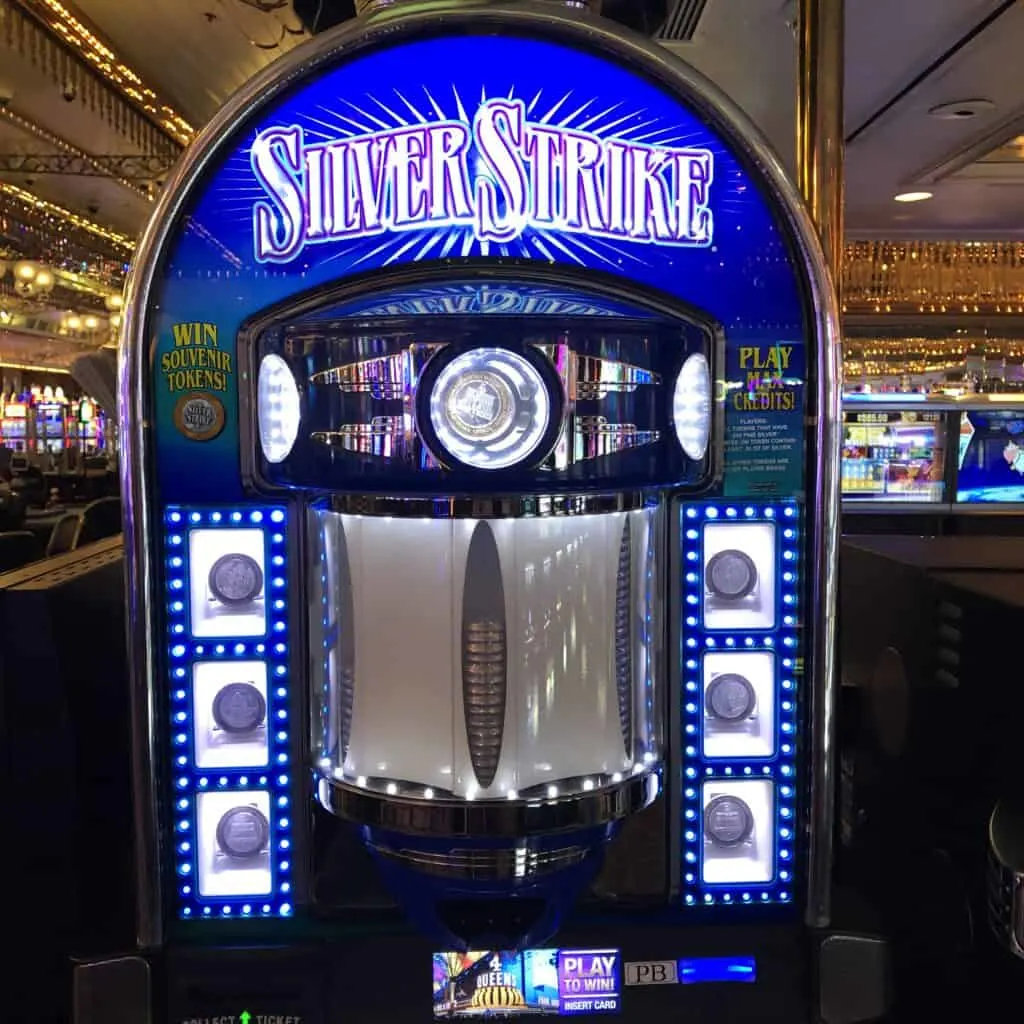 Get more inspiration for things to do in downtown Las Vegas here!
At the end of the day, I trust you won't have any trouble finding things to do at The D and nearby on Fremont Street.
Related: Staying Downtown Vs. The Strip, a comparison.
Feature Image: ©kitleong/123RF.COM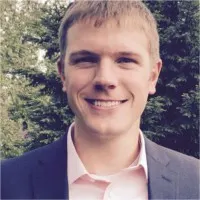 I'm a former software salesman turned Vegas aficionado. While the craps table is my preferred habitat, I pull myself away to explore new attractions, shows, restaurants, and outdoor activities around Las Vegas with the intent of sharing my experiences.
Ultimately, I just want to help folks plan a better trip and save a few bucks in the process.