When it comes to Las Vegas casino properties, El Cortez is just different. Situated just blocks away from the Fremont Street Experience, El Cortez still proudly flaunts its "Spanish Colonial Revival" architecture that it did on opening day in 1941. The property is so unique and historic, in fact, that it has been included on the National Registrar of Historic Places.
While the property originally had less than 60 hotel rooms, it has since expanded to over 350 which includes the Cabana Suites across Ogden Avenue behind the property (Tip: They are among the quietest hotel rooms in downtown Las Vegas)
There are plenty of things to do at El Cortez beyond simply admiring its historic charm, many of which are gambling-focused.
See Also: Where to eat cheap in Las Vegas.
Things To Do at El Cortez
Play real token slots: While the vast majority of slot games in Vegas, and even at El Cortez have adopted TITO or "Ticket In, Ticket Out" technology, there are few real token dispensing options left at El Co. The remaining token slot games can be found near Ike's Bar, and are labeled with an overhead sign.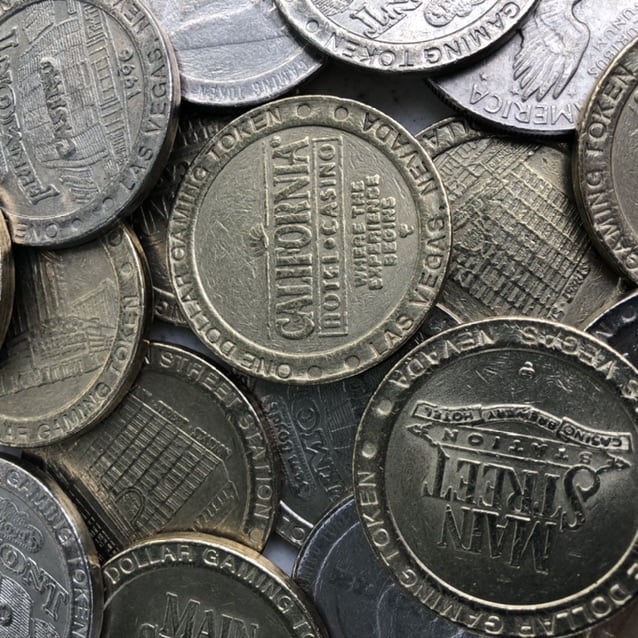 Play coin video poker: In addition to the vintage token slot games, El Cortez offers a large number of video poker machines that accept and dispense real quarters. If you're looking to fill some buckets and hear that endorphin triggering "ting, ting, ting" then El Cortez could be a great option.
Related: Where to find real coin slots in Vegas.
Cheap minimums: Among budget gambler's favorite things to do at El Cortez is playing the tables. Minimum bets on games like blackjack, craps, and roulette are commonly as low as $5. That type of dollar stretching value is tough to find on the Strip, and in our experience, the free drinks come early and often.
Get a cut and a shave: Gentlemen that need some grooming are likely to enjoy the experience at the Speakeasy Barbershop, a hidden gem located on the second level of El Cortez. An old-school cut and a straight razor shave are exactly what the doctor ordered when it comes to shaking the cobwebs and ensuring you look sharp for the day ahead in Vegas.
Grab a bite at Siegel's 1941: Notably, El Cortez was once partially owned by Bugsy Siegel of Flamingo fame. While Bugsy suffered an untimely demise, his name lives on at El Cortez in the form of a restaurant. While the restaurant commonly runs deals that attract value seekers to include a 24/7 $16.95 prime rib special, Vegas, and mob history buffs will enjoy the decor that recalls an earlier era of Sin City.
Catch happy hour: Hit the Parlour Bar for happy hour which runs daily from 5 pm – 7 pm and includes $3 Bud Light drafts, $5 cocktails, and $5 appetizers. Aside from this deal, there are numerous happy hour deals near El Cortez – Check 'em out!
Things To Do Near El Cortez
Located across the street, the Downtown Container Park is comprised of shopping, dining, and drinking establishments housed in shipping containers. There is commonly live entertainment or even karaoke scheduled for the stage near the rear of the complex. Check the calendar of events here. There is also a gigantic praying mantis that shoots fire from its antennae nighty.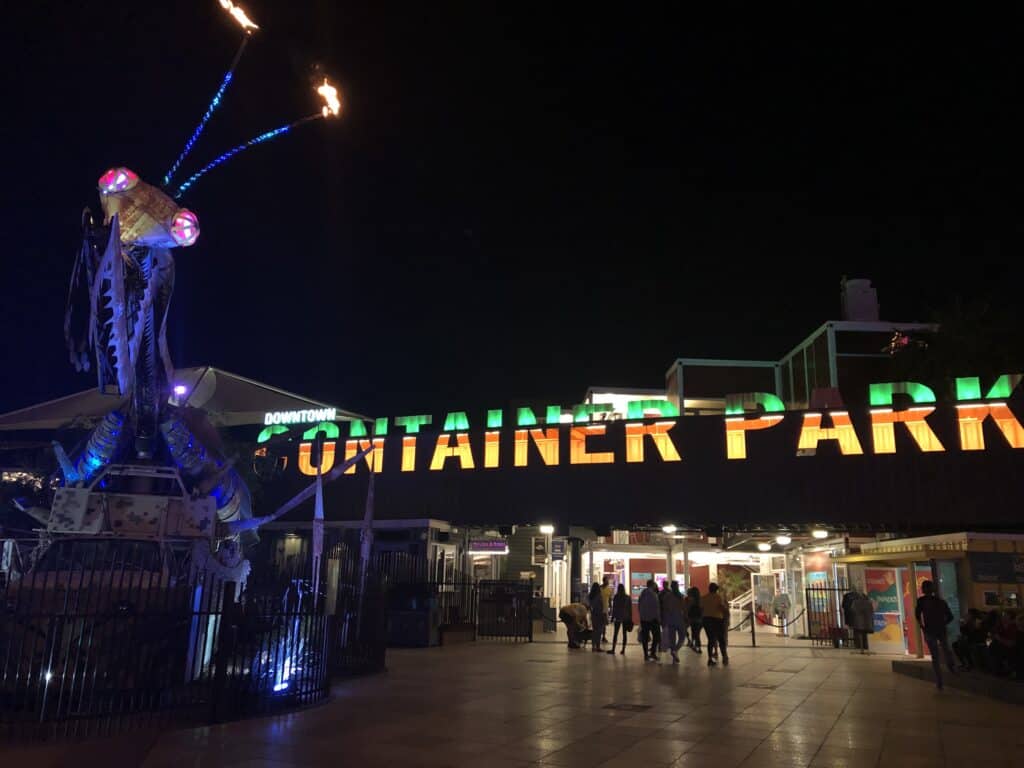 Obviously, you'll need to walk over to the Fremont Street Experience to take advantage of free entertainment ranging from the overhead light show to live bands. While there, score a cheap (.99) shrimp cocktail at Lanai Express at Fremont, walk through Circa's new casino, tour the Mob Museum, or play Sigma Derby at The D. There are also a number of historically significant things worth checking out while downtown!
Check here for a full list of things to do on Fremont Street besides gambling.
El Cortez's location offers a great home base for those looking for a quieter hotel experience while also being steps away from the activities found nearby at resorts on Fremont Street.
Related: Check out our stays in a: