Planet Hollywood is conveniently located smack dab in the middle of the Las Vegas Strip with notable neighbors like Paris, Bellagio, and Cosmopolitan. With a location like that in the city dubbed the "Entertainment Capital of the World" you can be assured that there is plenty to do at and near Planet Hollywood.
Making Planet Hollywood unique when compared to other properties is the expansive Miracle Mile Shops that call the resort home. With over 200 places to eat, drink, and seek entertainment, the Miracle Mile is one of our favorite places to check out while in Vegas due primarily to an abundance of cheap food and drink options.
Below, we'll dive into some notable things to do at Planet Hollywood Las Vegas!
Check Our The Tipsy Robot: Visiting a bar staffed by robots certainly qualifies as a unique thing to do at Planet Hollywood. The two robotic arms that work behind the bar at Tipsy Robot can concoct up to 120 drinks per hour and 1,440 per day. Guests dream up and order their desired cocktail via a tablet, and the robots get to work. A typical drink costs about $15, but stopping by to watch is free.
Grab a Craft Beer: Sin City Brewing Co. offers craft beer options ranging from a German Hefeweizen, to "The Dark Side of Sin", an Irish Dry Stout. If you are anything like me, sniffing out a unique drink or beer is high on your list to do in Vegas, and you can do it in the Miracle Mile Shops at Planet Hollywood.
Find Remnants of Aladdin: As a Vegas history dweeb, I enjoy finding glimpses into Planet Hollywood's past life as Aladdin, a Moroccan-themed resort. See if you can find the lingering theming elements from the Miracle Mile Shops days as the "Desert Passage".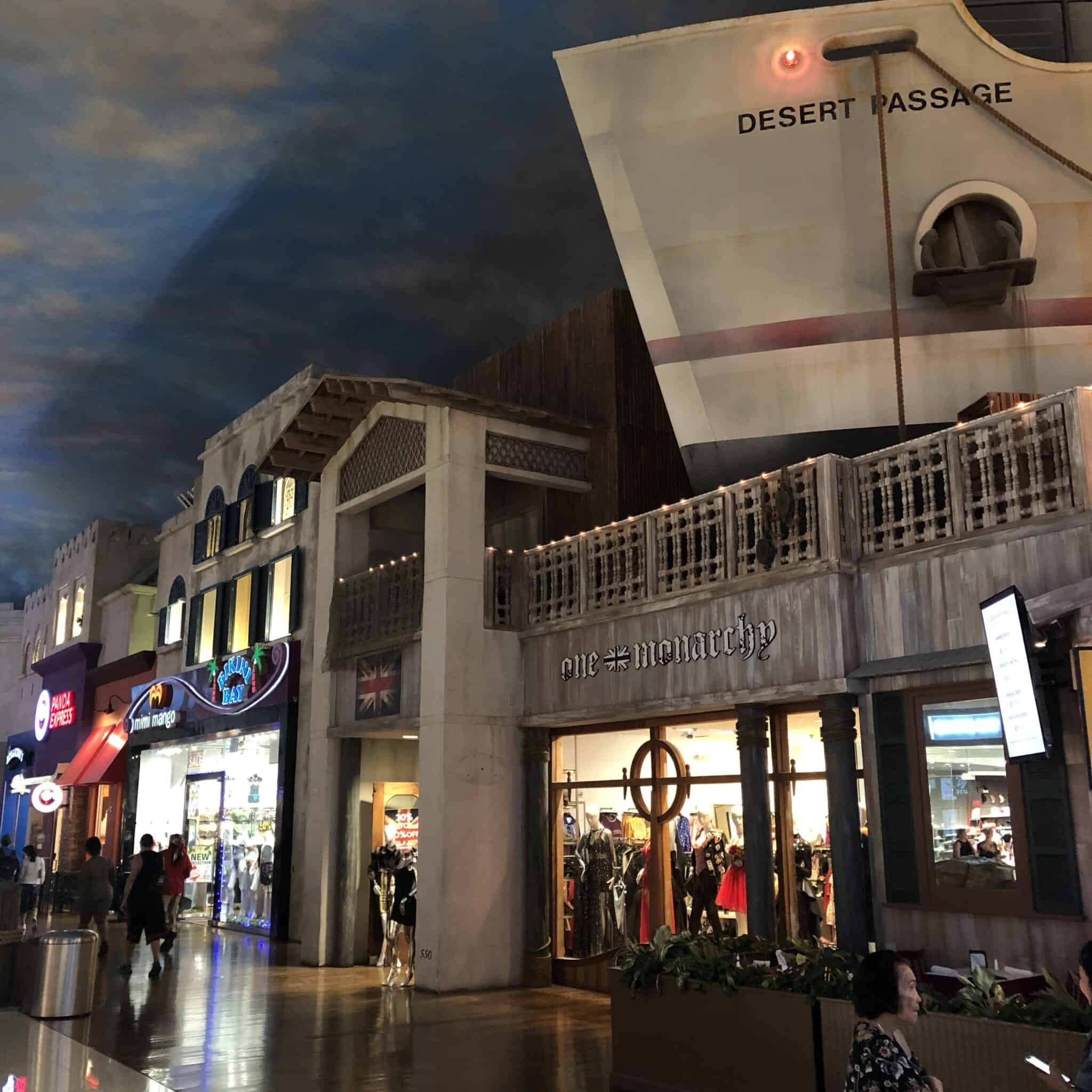 Ride the FlowRider: Planet Hollywood's rooftop pool deck offers spectacular views of surrounding resorts on the Strip. For $25, you can take a half-hour ride on the FlowRider, which is an infinite stream of water allowing guests the opportunity to surf in the middle of the desert.