Thinking about taking a solo trip to Vegas, but are wondering what the experience will be like?
First off, you're not alone. According to a Las Vegas Convention and Visitor's Authority profile survey, 11% of visitors reported that they made the trip by themselves in 2021.
That means nearly 4.2 million people visited Sin City on their own in 2022 – Not an insignificant sum.
In fact, doing Vegas solo has become so popular, that there's an entire ecosystem of resources growing around the trend. Among the most useful is the "Solo Las Vegas" Facebook group which has amassed 33,000+ members and is chock-full of tips, tricks, and ideas.
As a frequent solo traveler myself, I figured it'd be helpful to share my experience and help you brainstorm some things to do in Vegas by yourself.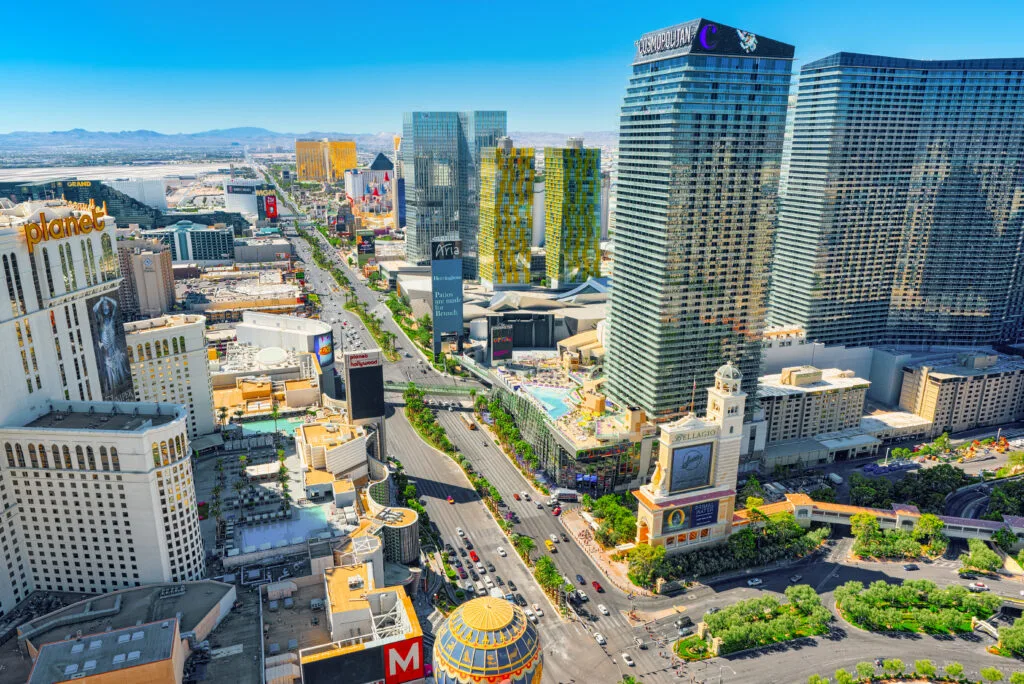 The Reality of Visiting Solo – What is it Like?
Although packed to the gills with people, Vegas is a strangely anonymous destination.
Visitors can float from place to place, and activity to activity, with as much or as little interaction as they desire.
Personally, I enjoy the anonymity and time to "be in my own head". Almost like a long drive by yourself, doing Vegas solo can provide the opportunity to spend some time with… you.
For those of you who are extroverts who cringe at the thought of limited interaction, you don't need to be isolated. Social contact and new friendships are easy to make at a craps table, at bars, clubs, etc. If you're outgoing and want to be around people, that is absolutely within the realm of possibilities.
The ability to do WHAT you want, WHEN you want, at YOUR own speed, is what makes being on your own special.
Note that not everything about doing Vegas by yourself is sunshine and rainbows. For those who value having others around, not being able to share highs and lows with others in a city with plenty of swings can be a challenge.
As an extrovert myself, I find that face-timing the family back home can help combat any feelings of loneliness that creep in.
Is Doing Vegas By Yourself Safe?
Absolutely.
With that being said, you obviously want to take the same precautions you would at home or any other travel destination, but there's a heavy security presence on both the Strip and Fremont Street.
I'd recommend sticking to tourist centers, especially after dark. For instance, exploring the side streets behind Fremont Street after dark isn't recommended due to the prevalence of a more transient, unpredictable crowd.
Just stick with the crowds, and take typical precautions.
I've put together a couple of resources below to help you steer clear of scams and stay safe: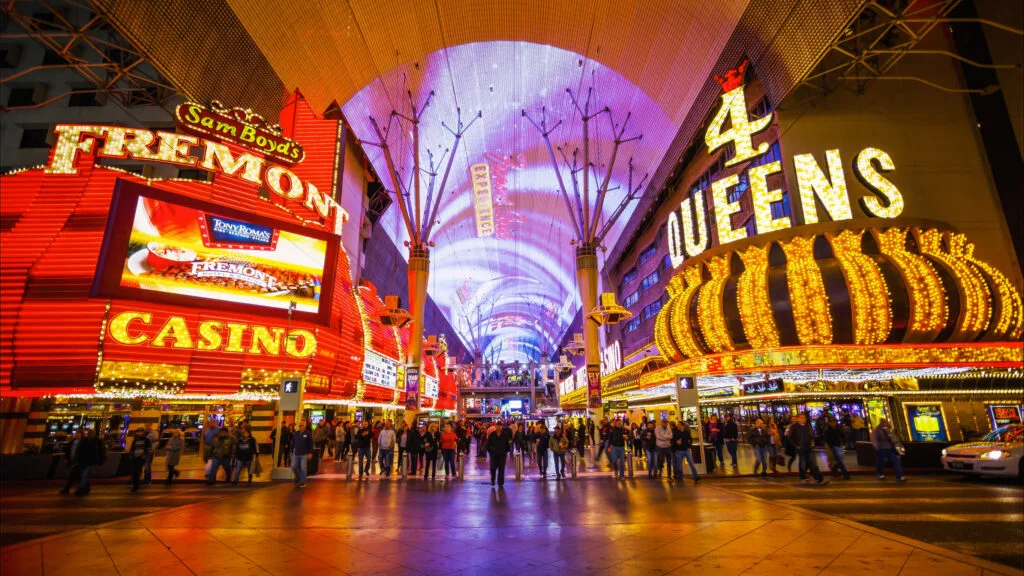 Dining Solo in Vegas
Dining out in Vegas by yourself can feel strange and you'll feel it the first time you say "Yep, just me" at the hostess desk, but seriously, the sensation passes quickly.
My main concern tends to be how I'm perceived by the staff, as solo diners usually equate to a lower bill and thus, less tip money. Cognisant of that, I always try to eat quickly and tip well. I know, I know, it's not my problem… but I can't shake the thought.
Oftentimes, I simply opt for quick, cheap quick-serve restaurants in food courts which helps avoid the awkward "dining alone" scenario.
My favorite option for dining solo in Vegas, however, is at higher-end Strip buffets. Grabbing dinner at Wicked Spoon at Cosmopolitan, Bacchanal Buffet at Caesars Palace, or The Buffet at Wynn allows me to feel more comfortable due to the degree of anonymity offered by their self-serve nature.
Upscale buffets allow me to eat high-quality food at my own pace.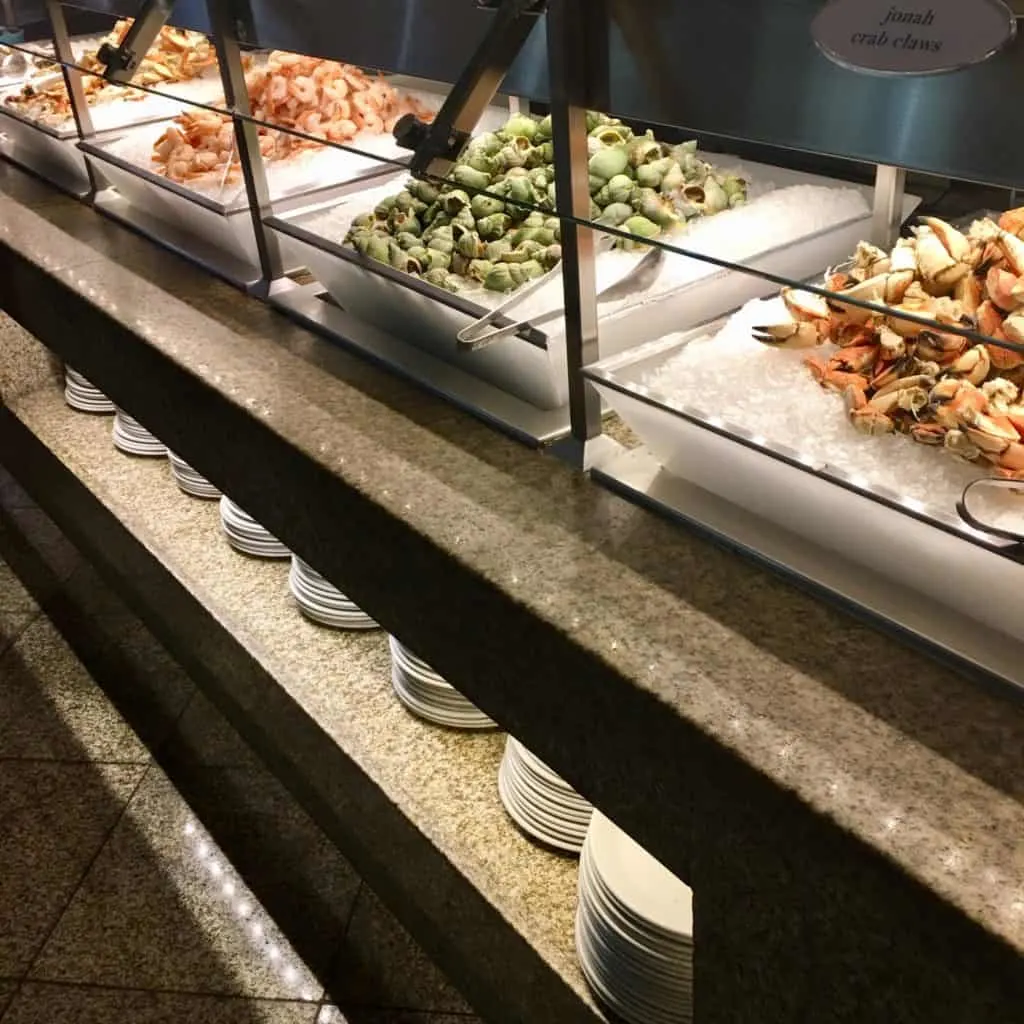 Things To Do in Vegas By Yourself
Gamble
Seriously. Gambling solo in Vegas is the best. No waiting on others. Nobody waiting on you. Nobody looking over your shoulder. Nobody judging the amount you're spending.
Jump from machine to machine, play some blackjack, or make friends at the craps table. This is how I spend my solo time in Vegas – It's great.
If you're a slot player, check out my guide to finding the loosest slots in Vegas!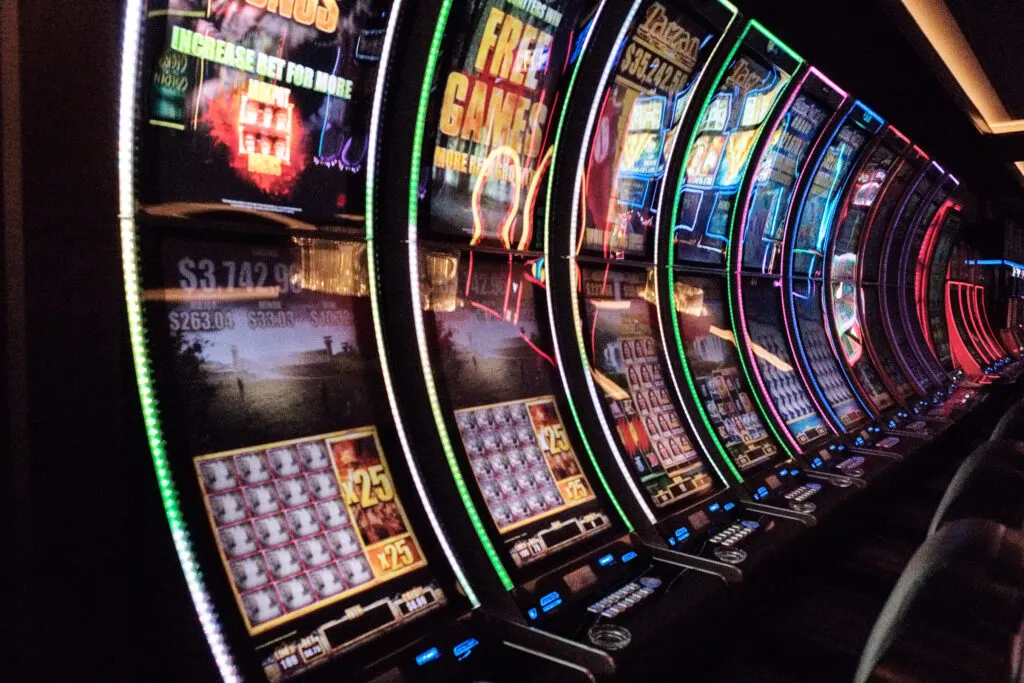 Go For a Hike
I'd be hard-pressed to pull my wife or friends away from the Strip to go for a hike, but exploring nature has quickly become one of my favorite activities.
Among my recent outdoor adventures near Las Vegas have been visits to the Red Rock Canyon National Conservation Area, the St. Thomas Ghost Town site, and the Valley of Fire State Park.
You haven't lived until you turn a corner in the middle of the desert by yourself and find that you're face to face with 3 bighorn sheep.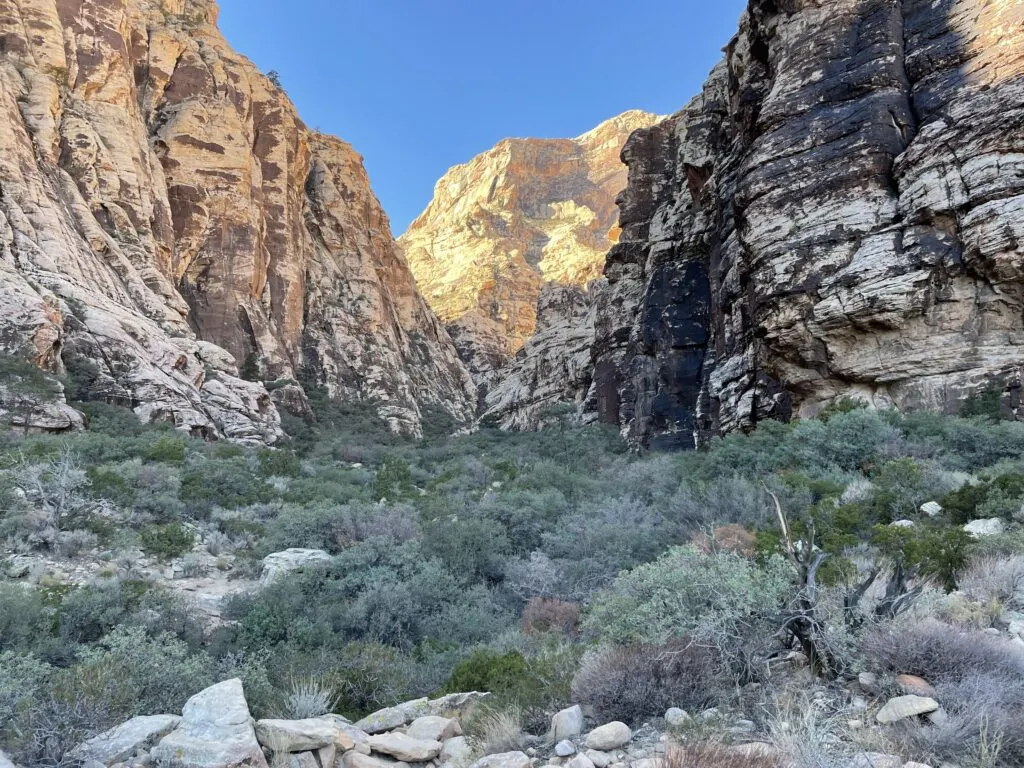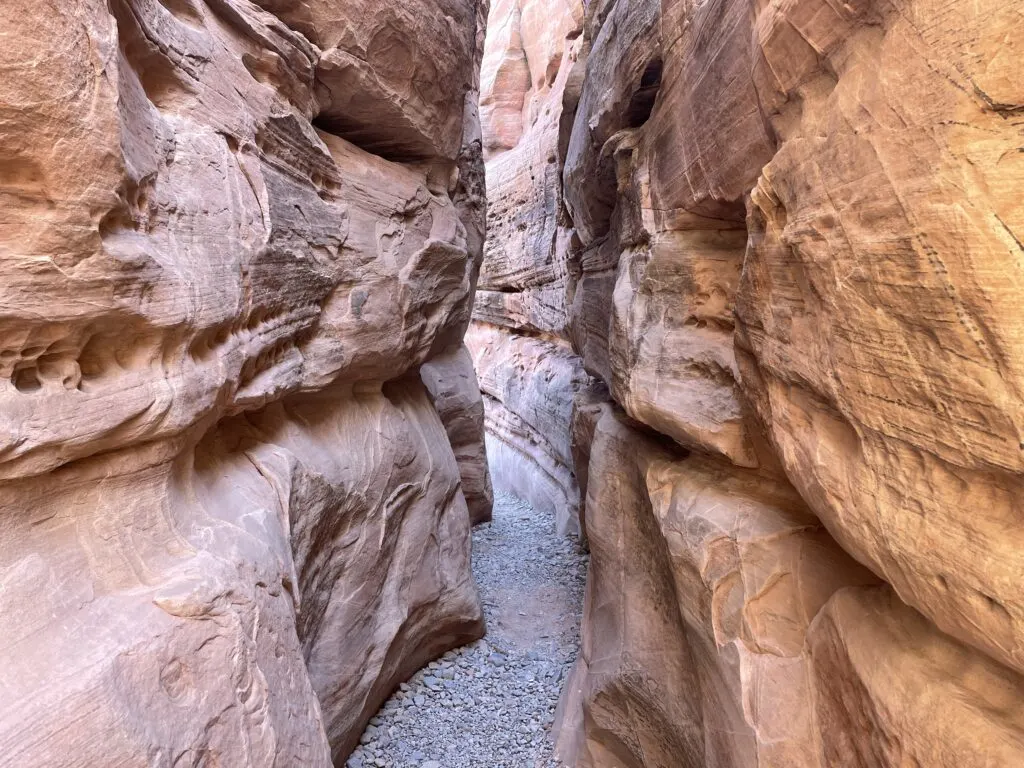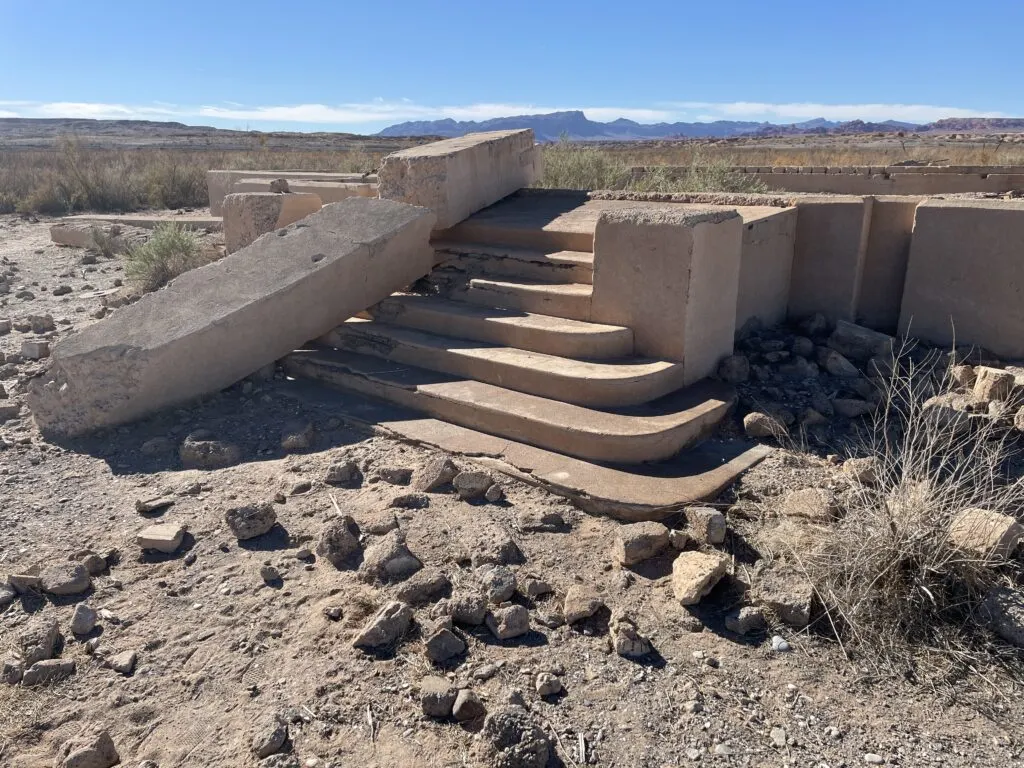 While the Hoover Dam is a man-made wonder, it's also something I recently explored on my own, and found to be amazing.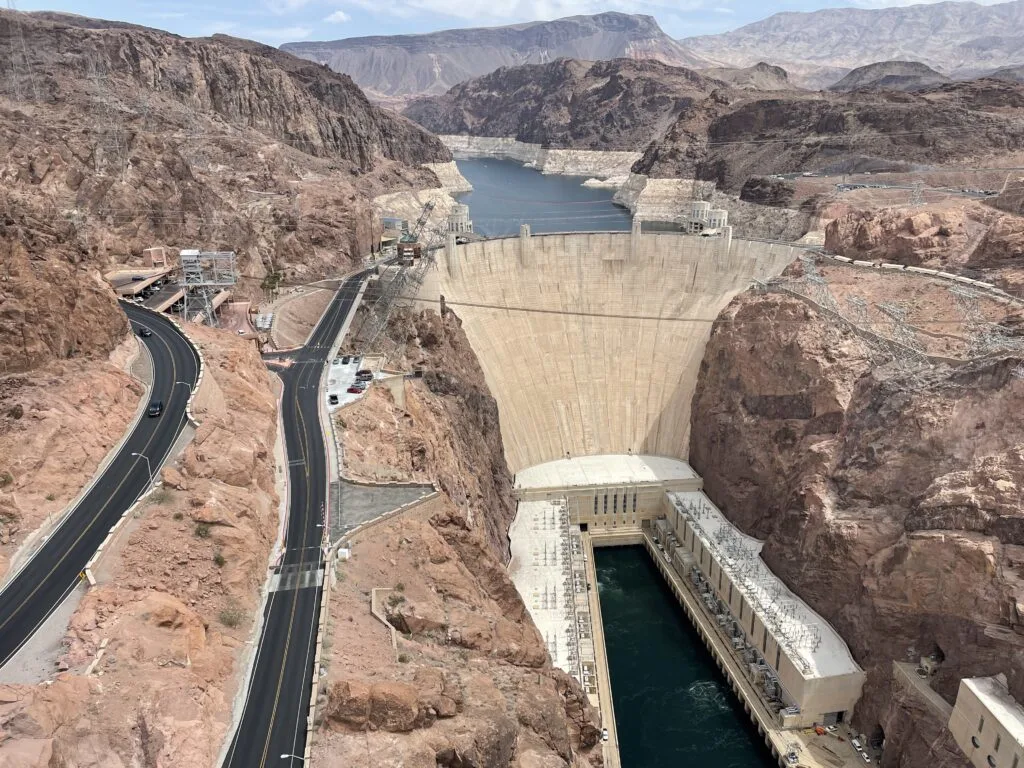 High-End Shopping
If your normal Vegas crew doesn't share your desire to shop, add it to your itinerary! I suggest checking out the North & South Premium Outlet Malls, Plaza Shops at Wynn, Crystals, and the Bellagio Shops.
All offer luxury brands in a visually appealing setting.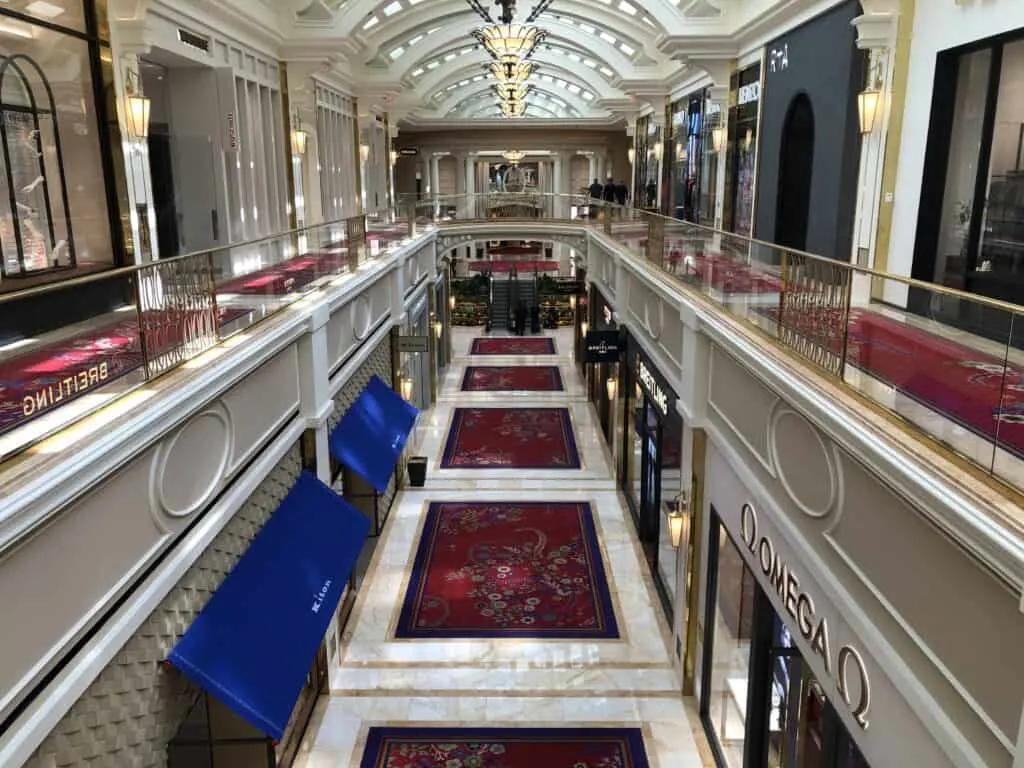 Explore the Arts District
Tucked between STRAT and Fremont Street, the Arts District offers 18 blocks of shopping, art, breweries, bars, and restaurants.
I detest shopping typically, but shops in the Arts District were sincerely fun to visit and range from art galleries to antique shops. As a Vegas history nerd, I was thrilled to find an abundance of vintage casino memorabilia, matchbooks, ashtrays, chips, etc.
The Arts District can be reached inexpensively from the Strip via the Deuce Bus, and for free from Fremont Street via the Downtown Loop Shuttle.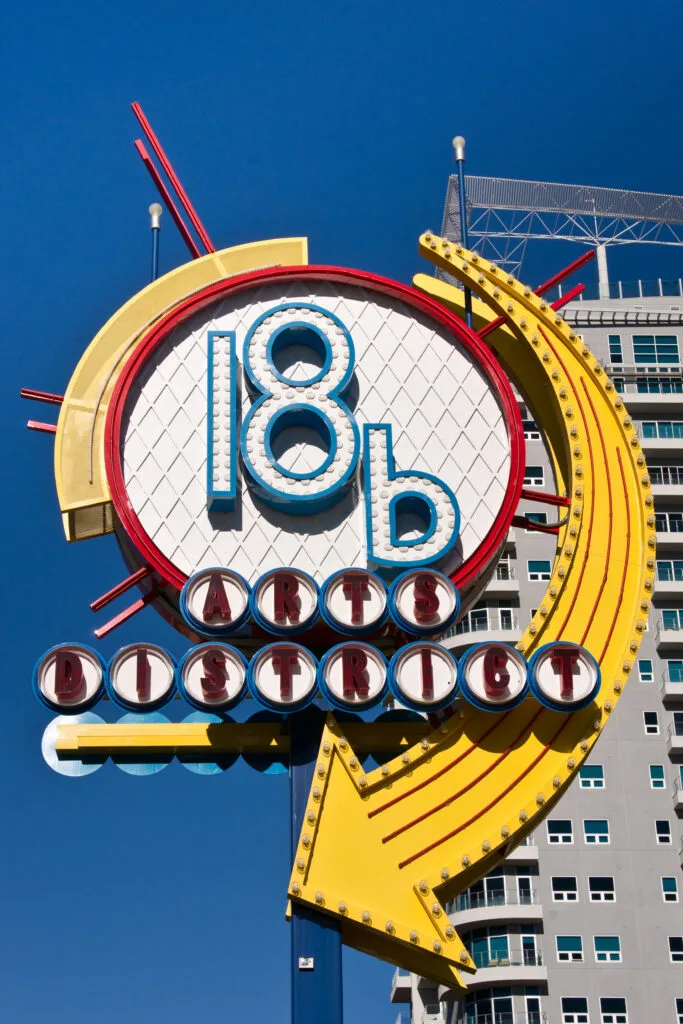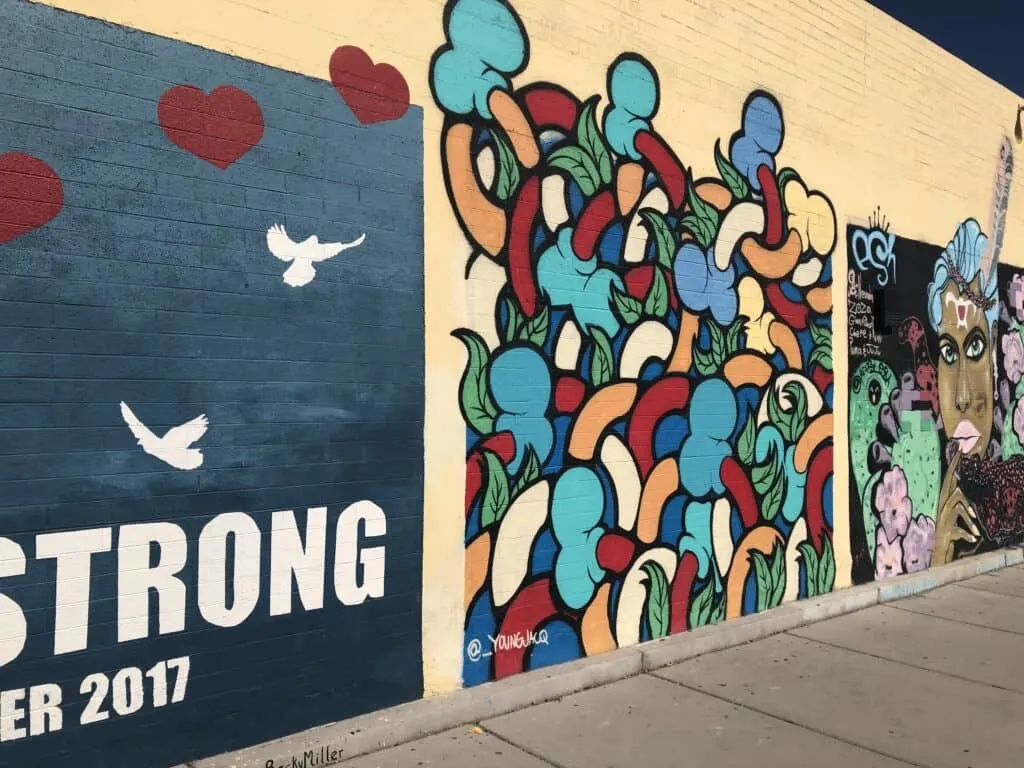 Eat a High-End Meal
Treat yourself to a meal you wouldn't necessarily splurge on if you were paying for 2 or more people. I suggest a restaurant with a view of the Fountains of Bellagio.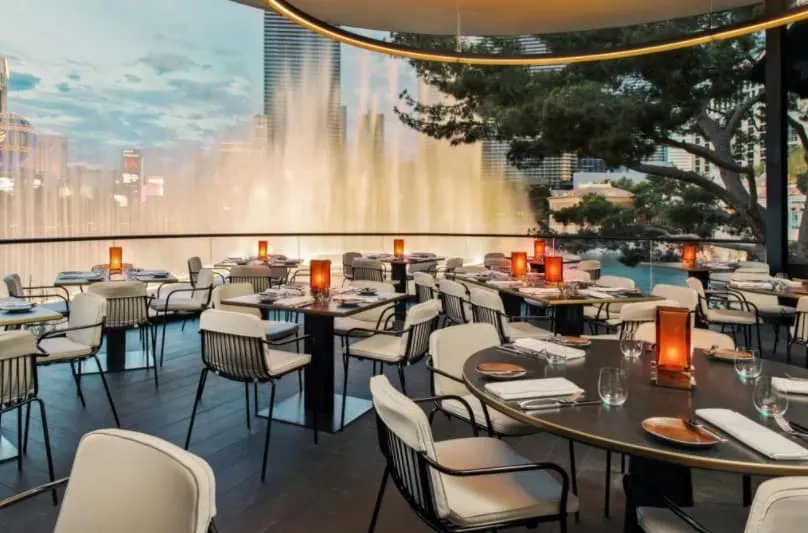 See a Show
When traveling with others, you need to compromise on a show that everyone will enjoy. When in Vegas solo, you're in control.
See the male revue, burlesque show, comedy, or Cirque du Soleil show you have always craved.
See all Las Vegas shows, sorted by genre here.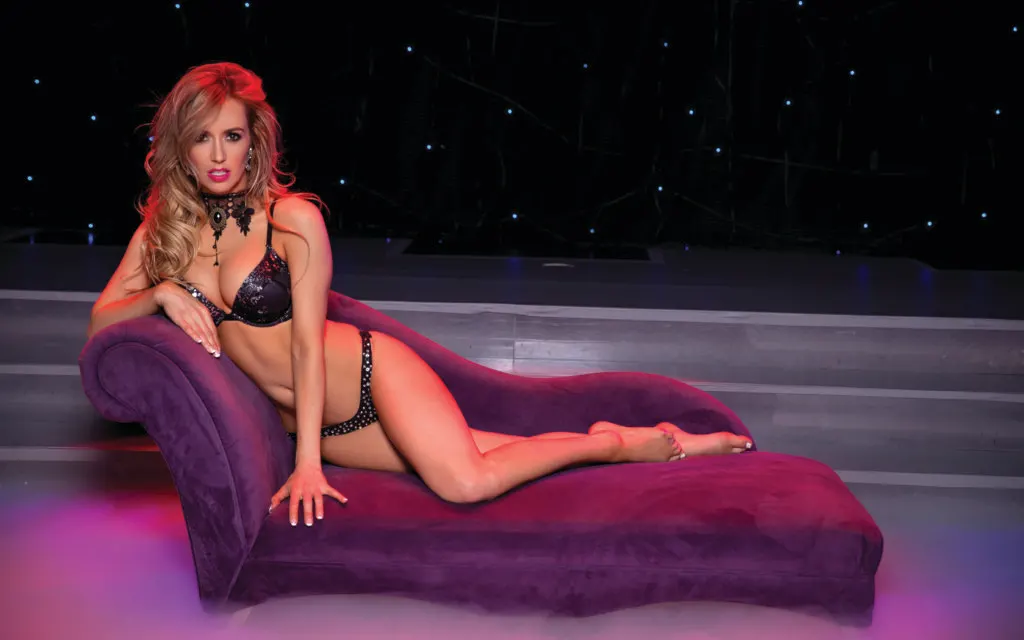 Explore a Museum that Interests YOU
Often overlooked, Las Vegas is home to numerous museums that are a blast to explore if your interests align with the content.
I've enjoyed exploring the following niche museums in Las Vegas: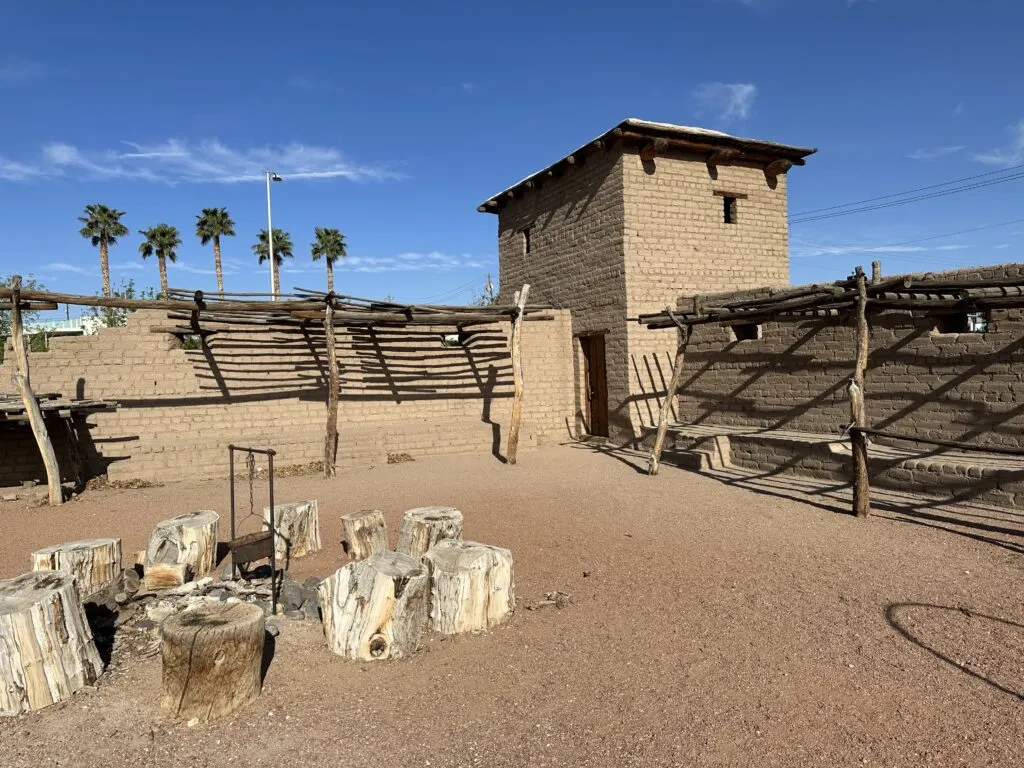 Out of the Ordinary Things To Do
Are there things you've always wanted to do in Las Vegas only to have your usual travel partners scoff at the idea? Here's your chance to experience something unique.
A few ideas include: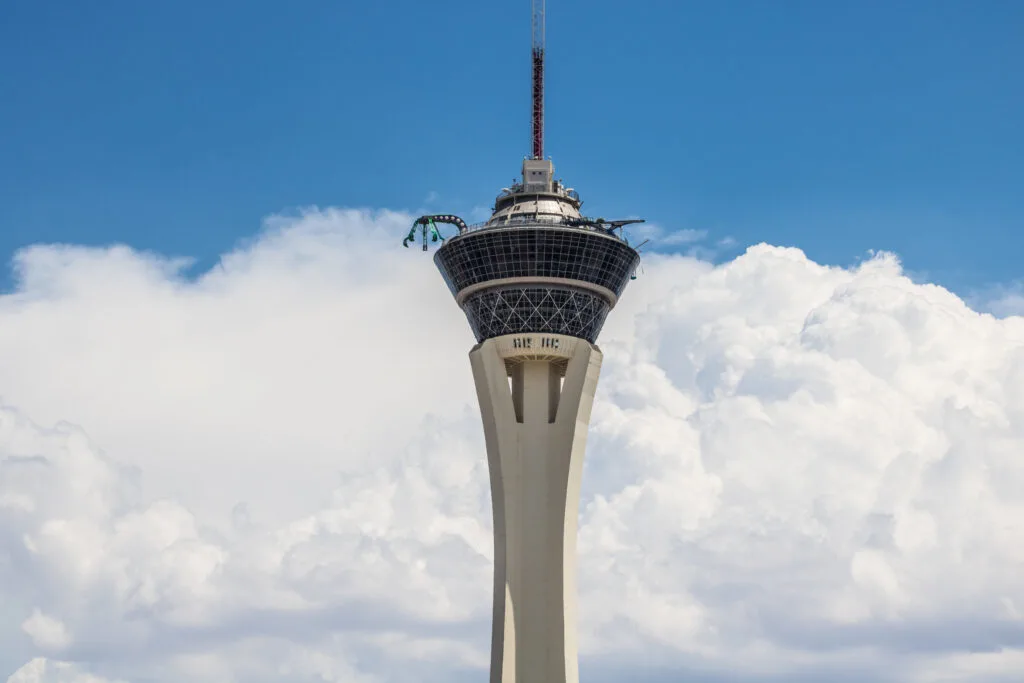 Be Social
Find a bar, club, pool party, or lively table game to meet and converse with others. You'll be surprised at how often you'll "attach" to a group for the night.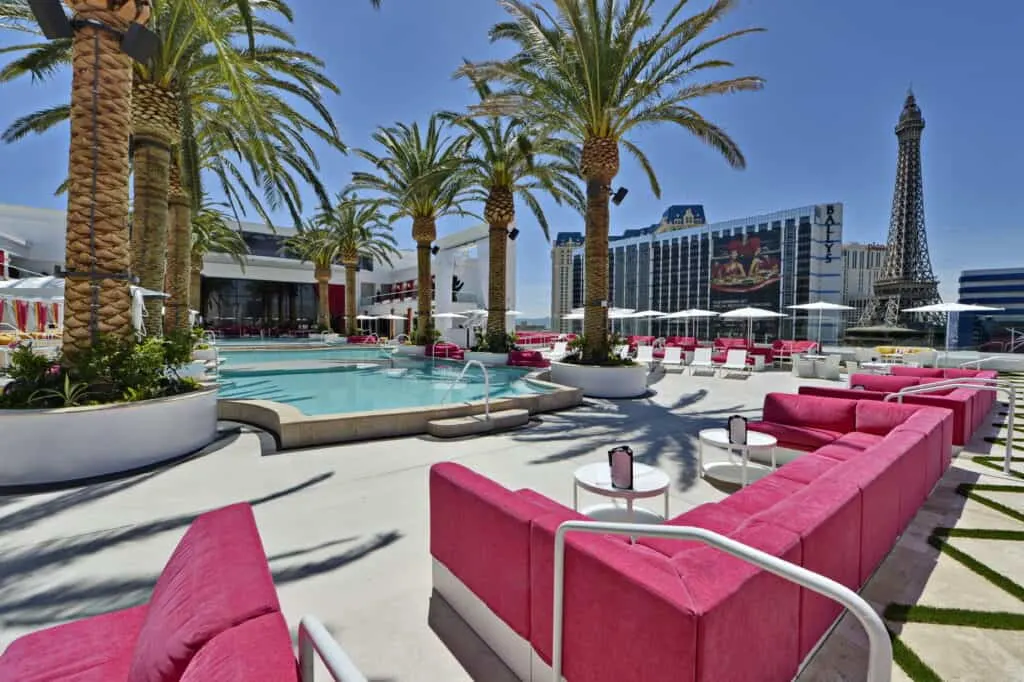 Relax by the Pool
If you're a pool person, spend your day wasting away beneath the Nevada sun.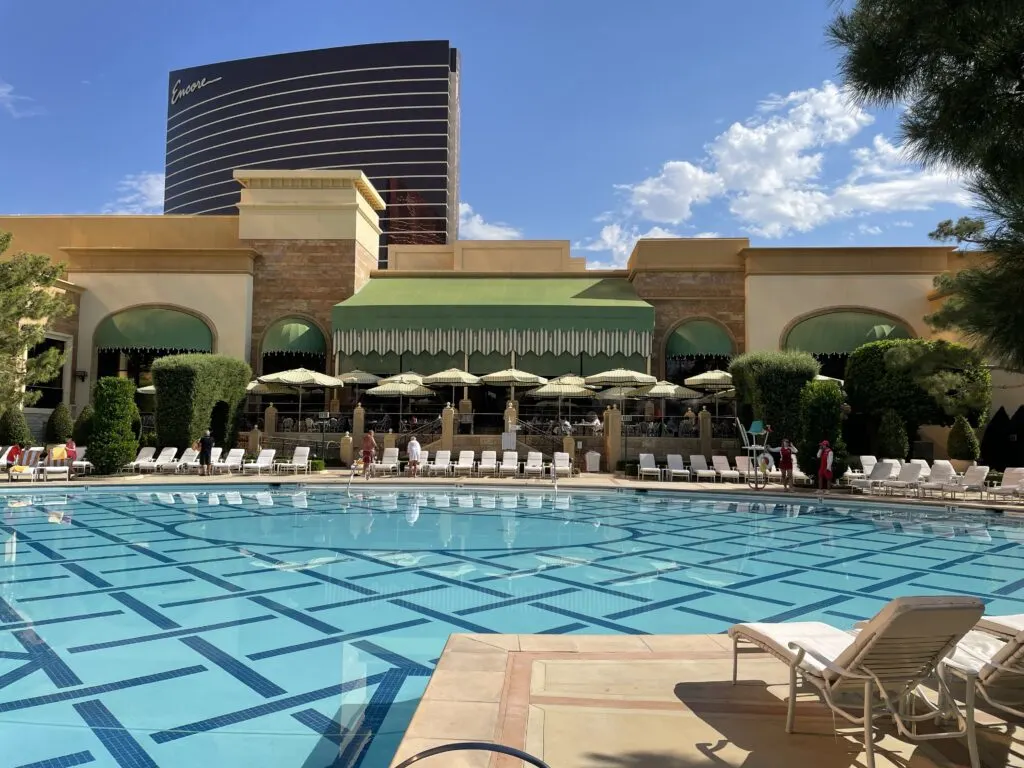 Take a Nap
My solo trips to Vegas are much different than those with others. Trips by myself tend to be less of a party, and more of a relaxing experience. Among my favorite things to do is get a little day drinking in by the pool, or in the casino followed by a nap before going out for the night.
Spa Day
Spending time at a Las Vegas spa is something that could pull you away from your group if traveling with others. Splurge on a spa day – You deserve it.
Whether you're traveling to Vegas solo for a convention, or for some much-needed time away from reality, rest assured, there is plenty to do.
With itinerary options that include relaxing by the pool, napping, gambling, or being social with strangers, I trust you'll have a great time.
See Also: Check out my ideal 3-day Las Vegas itinerary – Packed full of non-gambling suggestions.
Featured Image: ©f11photo/123RF.COM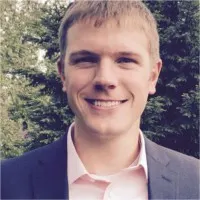 I'm a former software salesman turned Vegas aficionado. While the craps table is my preferred habitat, I pull myself away to explore new attractions, shows, restaurants, and outdoor activities around Las Vegas with the intent of sharing my experiences.
Ultimately, I just want to help folks plan a better trip and save a few bucks in the process.